Reviews for Alfresco Weddings and Events
Awards
4 User photos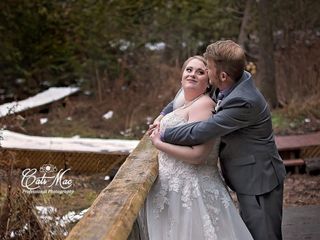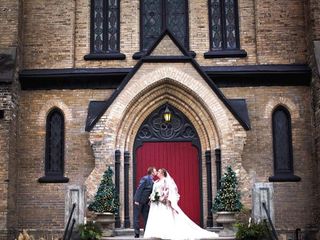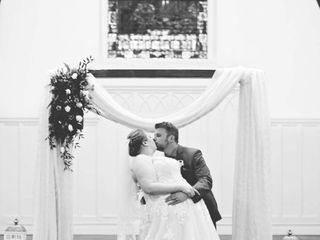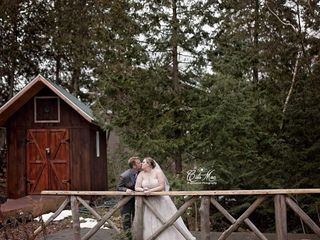 Dianna T. · Getting married on 09/07/2021

Best decision I've made!

Liz is by far the best investment I have made during my wedding planning experience and it's not even my wedding day yet! She has been there for me every step of the way to help me navigate the crazy waters of event planning. She's so easy to reach and responds very quickly to all your calls/emails. She really supports you through all the decisions from "is there anything else I should ask this vendor before I book them?" to "I just need to talk this out cause I'm starting to feel overwhelmed!". I would 100% recommend her because she has truly been a godsend and gives me so much peace of mind knowing my wedding day will run smoothly with her there to run the show.

Sent on 27/07/2020

Alfresco Weddings and Events's reply:

Dianna, I can't tell you enough how much I appreciate your kind words! It made my day!

I can't wait to see you walk down the aisle!

Liz

Meghan P. · Married on 27/11/2020

Covid wedding

When our original dream of getting married in Jamaica fell apart due to covid Liz helped us realize a new dream here at home. Liz was amazing at helping us plan our micro-wedding in a short 4 months in the midst of a pandemic. Thank you Liz for making our day so special

Sent on 02/12/2020

Kaitlyn · Married on 21/11/2020

Could not have gotten married without Liz!

We worked with Liz throughout 2020 getting ready for our wedding on 11/21/20, and I can honestly say that there is no way our wedding day would have gone off so perfectly had she not been involved! Planning a wedding is no easy task on a regular year, but trying to plan during a pandemic was stressful to say the least. Liz went above and beyond to offer help in so many ways and made the planning process so easy and seamless! She was organized, efficient, and flexible - the day of our wedding went so smoothly and we were able to relax and enjoy knowing that Liz was there to handle everything. We cannot recommend her enough and we would not hesitate to hire her again for any future events we might have! Thanks again Liz :)

Sent on 30/11/2020

Wendi (. · Married on 20/11/2020

Our Wedding

Liz was amazing from day one! We only started planning our wedding in August for November 20, 2020. Every question we had was answered. Our day was perfect and Liz was a major part in that! We can't thank you enough!

Sent on 30/11/2020

Louise P. · Married on 18/10/2020

Stress free planning

Whatever we wanted and needed to change they made it happen. I cannot thank Liz, our wedding planner enough for her patience and hard work.

Sent on 22/10/2020

Abigail H. · Married on 17/08/2019

Thank you Liz!

We are thankful we chose Liz to coordinate our day! It was a pleasure to correspond with Liz, as she was always kind and considerate in our emails and phone calls. We could really tell that she cared about our hopes for the day, and wanted to do what she could to assist!

In particular, we appreciated her professionalism, her dilligence in making sure we were on schedule, and her committment to resolving issues wven when they required calls late at night!

Thank you Liz!


Sent on 08/10/2019

Joseph S. · Married on 09/06/2018

Liz was fantastic

We found Liz online and she was very responsive form the first email exchange. We had a little bit of a more stressful wedding with a venue that we could only see once before the big day, but she was with us virtually every step of the way. On the big day, she was very attentive and allowed us to focus on each other. She handled all the small details in a very attentive way and made life much more relaxing, especially her management of the suppliers. It would not have gone as well if not for her, she was absolutely essential for a stress free wedding.

Sent on 14/01/2019

Krista H. · Married on 06/08/2017

From the professionalism to the personal touches Liz was amazing. I felt completely relaxed knowing that if something went wrong she was there to make it right. Thank you for making our day stress free.

Sent on 03/09/2017

Alfresco Weddings and Events's reply:

Thank you Krista! I appreciate your feedback, it was a wonderful wedding and I'm so happy you had me as your wedding planner!

All the best to you and Shawn ❤.

Liz

Amanda · Married on 07/07/2017

Liz made my wedding day. Liz is extremely professional, compassionate, attentive..... there are simply not enough words to describe how truly wonderful she is.

Thank you for everything. Your are amazing!

Sent on 26/07/2017

Alfresco Weddings and Events's reply:

Hi Amanda!

Thank you so much for your kind words!!! It was an absolute pleasure working as your wedding planner. You and Joe are such a nice couple with a beautiful family. I wish you all the best in the future!!

Liz

[Anonymous]

Alfresco wedding planner was incredibly professional and organized in her approach to assisting us for our wedding day. Liz has been readily available throughout our wedding preparations, and continues to go above and beyond what is expected of her to make our planning go as smoothly as possible. She was very helpful in all aspects of our planning that we needed assistance with, and showed a high level of responsibility and knowledge of all areas of wedding planning. The quality of the service we received was more than worth the money! We would highly recommend.

Sent on 12/09/2016

Alfresco Weddings and Events's reply:

Thank you so much for your review! You both are a wonderful couple to work with. I wish you both a life of happiness and love💑.