Reviews for A Rose Inspirations
Awards
16 User photos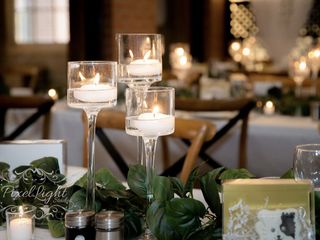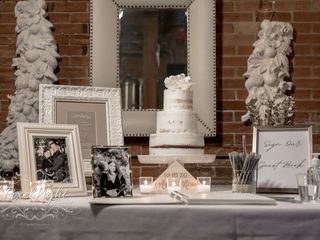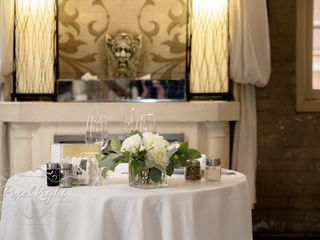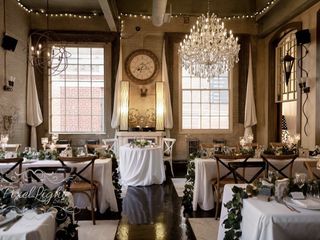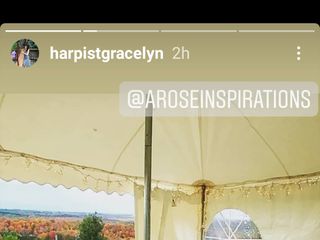 Nikki · Getting married on 21/11/2021

Amazing!

I had worked with Andrea on a styled shoot. Myself and the photographers who brought on Andrea to help us plan, we're so blowm away of how on top she was! She realy helped bring the vision alive! She is so connected and knows some of the best vendors!!!

Sent on 21/10/2020

A Rose Inspirations's reply:

It was such a beautiful day with such a fab team of vendors! We created some beautiful scenes and content! Thanks for making it so great :)

Coretta K. · Married on 24/12/2020

Our favourite human

Hands down, the best investment we made to our wedding. Andrea made the day just so beautiful and run so smooth! She executed our vision and then some!!! Particularly during covid, it was so hard to navigate all the restrictions and policies to make a wedding happen, but Andrea everything look easy. She is professional, skilled and also so friendly and lovely! We highly recommend!

Sent on 14/11/2020

A Rose Inspirations's reply:

I have no words! Thank you so much for this & for letting me be a part of your day. It's not easy being a covid couple let alone trusting someone else to take the reins. So much love for you & Alec!

Jen · Married on 14/11/2020

Highly Recommend

I was on the fence about having a wedding planner/coordinator, but I am so glad that I decided to use one. Andrea was a such a big help! COVID provided a lot of challenges during the planning stages, but Andrea was always there to provide advice and support. Andrea can be as involved in the planning process as you wish. I did a lot of the planning on my own but I relied on her heavily for the execution! She was a huge help the day of the wedding - she was the point of contact for any issues/questions/etc. to allow myself, my family and wedding party to relax and enjoy the day.
Very professional, knowledgeable, and helpful - totally worth it!

Sent on 20/11/2020

A Rose Inspirations's reply:

Thank you so much Jen! Your wedding was incredible and a true reflection of you and Steve.

Loved working with you both and your amazing families! I cannot thank you enough for trusting me in these unprecedented times ❤️

Gabriela S. · Married on 31/10/2020

Incredibly friendly and professional!

Andrea was incredible! She is super friendly, sincere, and professional. I shopped around for wedding planners (I interviewed 6 in total), but Andrea felt like a friend from the very first phone call and she had the experience to back it up! I always felt like she had our best interest at heart. She got us fantastic wedding vendors and the wedding day was blissful (and during a pandemic, this was an especially incredible accomplishment!). She took care of absolutely everything and I had to do absolutely nothing on my wedding day. I'm SURE there were things that went wrong that day, but my husband and I are still blissfully ignorant to all of that because Andrea was there:) Do not hesitate to hire her. And if you're thinking (like I was!), Do you really need a wedding planner? I'm not sure, but you DEFINITELY need Andrea! Thanks again for everything Andrea, miss you tons! ❤️

Sent on 15/01/2021

A Rose Inspirations's reply:

Gabi and Anthony! You two are such a beautiful couple and I so enjoyed working with you from day one. You said it, from our very first phone call I too felt like I was speaking with a dear friend. I cannot thank you enough for trusting me, especially during a pandemic, and demonstrating that love always wins! Congratulations lovebirds!

Alyssa N. · Married on 10/10/2020

Our Covid wedding Angel!

Andrea is absolutely incredible! I was able to pass off all my planning with ease and her execution was better than I could have imagined! There were so many ups and downs during the planning process- and she was the calm, fresh air we needed! Her communication was excellent and she gave us great advice (based on her years of experience)! On the day of our wedding she took care of every single detail so that we could enjoy our special day and I don't think I could of trusted anyone else to do that. I will be recommending Andrea to all my friends as she truly is a master at what she does- not to mention an absolute sweetheart. Thank you for making my wedding into a fairytale (even during these uncertain times)!

Sent on 14/11/2020

A Rose Inspirations's reply:

Alyssa!!! You and Kieran were a dream couple and I was so thrilled and honoured to have you trust me with your vision, given these unprecedented times. It truly was a magical night and I am so happy to have met you both and be a part of your beautiful day! Thank you with all my heart xo

Tyler C. · Married on 03/10/2020

Best Wedding Planner to Bestie

Andrea is the most fantastic wedding planner Tyler and I could have ever asked for! Through all this COVID trouble, Andrea, was extremely accommodating even after we had to change up all our wedding plans.
Any time we had questions, we always felt comfortable with sending them along to her, and knew that her response would be quick and helpful.

The only small thing we would have found more helpful, would be the floral arrangements. We thoroughly enjoyed arranging all the flowers, but if you don't enjoy doing this, we would suggest hiring a florist.

We also really appreciated that whenever we had any ideas for our mini wedding, she was totally on board with making this happen!
We really couldn't have asked for a better planner. And we are so so happy to call her a good friend now too :)

Thank you so much Andrea!!

Sent on 17/11/2020

A Rose Inspirations's reply:

Thank you both so much for letting me be a part of your special and intimate day! We definitely clicked and I am so honoured to call you both my friends. Can't wait for the bigger celeb next year!

Jamie · Married on 30/09/2020

Andrea made the day perfect!!

The day wouldn't have been the same without Andrea!

Prior to covid we hired Andrea as the Day-Of (Month-Of) Coordinator. With covid we realized we were not going to be able to carry out our original wedding plan and we quickly pushed up our wedding and changed everything before the cold weather.

Andrea was so accommodating and helpful. With only 3 weeks notice she helped to make everything come together perfectly. Our wedding day would not have happened if it weren't for her. Throughout and on the day of she was very dedicated and committed to setting up and arranging everything perfectly. The flowers, picture frames, candles, tables , everything was picture perfect. The day flowed perfectly and was so organized in every way. Everyone was coming up to us saying how amazing Andrea was! We are so thankful to have had her with us for our wedding because without her it wouldn't have been so special and perfect. She is the best!

Sent on 14/11/2020

A Rose Inspirations's reply:

Thank you so much Jamie for your kind words & for trusting me with your special day within such a short time frame. The day reflected you both and it truly was a beautiful example of when the world gives you lemons you make lemonade :)

Sarah · Married on 28/09/2020

Such a positive experience!

I had the pleasure to work along side Andrea in her styled wedding shoot as the model bride. It was my first time doing something like this, and from all the coordination prior to the day, to the actual 7 hr shoot itself, she worked tirelessly and flawlessly to pull off an exceptional day. Her energy was so warm and welcoming, she thoughtfully planned out the whole day, right down to the tiny details to ensure it was a good experience. I will definitely hire her for when it's time for the real wedding!! 😊😊

Sent on 29/10/2020

A Rose Inspirations's reply:

Aww Sarah! Thank you so much!

It was a pleasure having you be our beautiful bride :)

Can't wait for the real one one day ;)

Kim H. · Married on 30/11/2019

Made my day special

If you are on the fence on hiring a wedding coordinator for your big day, do it! Our wedding would not have been the same without Andrea and her team. Leading up to our day, Andrea was always available to answer questions and offer advice. She is so wonderful to work with. She is professional, creative and an expert. She is empathetic to how you are feeling and will completely put your mind at ease. If you have a problem, she will solve it. Trust me! My entire wedding party was blown away by how amazing she was. Honestly, my wedding was weeks ago and they're still raving about her.

Sent on 15/12/2019

A Rose Inspirations's reply:

Kim! Thank you so much for these kind words. You & Jeremy were a pleasure to work with, not to mention your amazing bridal party & families. We are so honoured to have worked with you & wish you both so much happiness in your new marriage xo

Maggie · Married on 12/10/2019

Incredible job!!

We hired Andrea as our day-of coordinator, but she even helped us throughout our entire planning process whenever we needed recommendations for other vendors. Our wedding day was perfect as we got to enjoy our night completely stress free; Andrea did such a great job making sure things ran smoothly with our vendors and the setup of our venue. She really brought our vision to life and we highly recommend her!

Sent on 21/10/2019

A Rose Inspirations's reply:

Thank you so much Maggie & Jeff! It means so much to receive this review. It really was an honour to be a part of your day. Thank you for trusting me!