Reviews for Will Pursell Photo
Awards

26 User photos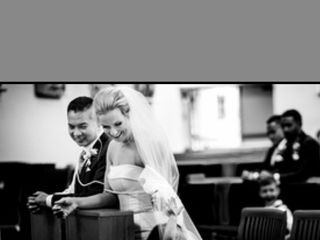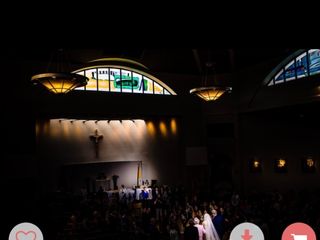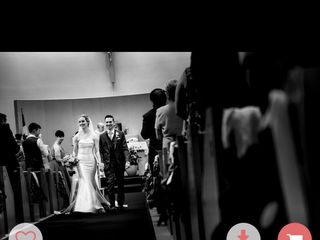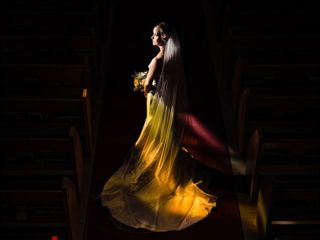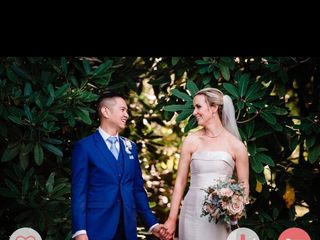 Ailish Bergin · Married on 17 of August of 2019

Worth Every Cent

Will & Lauren were a dream to work with and we cannot recommend them enough, you will not regret hiring them. The pictures they took were stunningly beautiful and they went above and beyond our expectations, they are incredibly professional, responsive and capture your day unique to you and your partner. They inject your personalities into each picture they take, we were absolutely blown away with the proof of our album, we could never of imagined seeing our day laid out so beautifully. They sent us a slideshow of our pictures set to music which was an amazing surprise which we must of watched over a hundred times (which says a lot as we were not into the whole "wedding thing"). I cannot say enough good things about the two of them, a delight to work with!!! You will not regret hiring them... worth.every.cent!!!

Sent on 11/12/2019

John Short · Married on 16 of August of 2019

These are the kind of photos your friends wish they had of their wedding!

Will & Lauren's photographs stood out to us against a very crowded marketplace, where most wedding photos we saw seemed generic. We loved their ability to capture fun, candid, moments and the natural beauty of the BC landscape.
We originally booked them to shoot our wedding at the Sea to Sky Gondola in Squamish, where they had previously taken some amazing photos. Unfortunately, 6 days before our wedding the gondola was vandalized and we were forced to find new venues. Will & Lauren were so supportive and tried to help us find new locations, which helped us feel a lot less stressed. They adapted to our new locations and timelines effortlessly and were up for the challenge of photographing venues that they hadn't worked at before.
We felt so comfortable in front of them that it was really easy to take direction. It was a lot of fun realizing that one of them was off in the bushes or climbing over rocks to get the perfect shot, while the other was capturing us from another angle. It is really clear they love what they do, and they work really well together.
It wasn't just us that thought they were great: our guests thought Will & Lauren were really professional and were impressed with all the equipment they brought with them. They also thought it was amazing how they were in the thick of all the action, without actually being in the way!
We knew that our photos would be incredible, but we were blown away when we received them. We couldn't be happier with what Will & Lauren have done for us: given us some amazing memories that we can't wait to frame and put on our wall (it's just a shame our wall isn't big enough for all of them!)

Sent on 29/10/2019

Caitlin Moores · Married on 02 of August of 2019

Amazing!! Stop searching, you've found your photographers!

Choosing Will and Lauren to capture our big day was hands down, one of the best decisions we made for our wedding!

After seeing them work for my friend's wedding as a bridesmaid, I knew we had to choose them for our wedding! (funnily enough, she told me later on that I had been the one to originally suggest Will and Lauren as "the photographers I would choose if I was engaged" when she was on the hunt for a photographer for her wedding. So when my husband and I were finally planning our wedding we took it as a sign that it was meant to be!)

Will and Lauren's ability to capture one of the most important days of your life is incredible. From start to finish they are adaptable in any environment, have extreme attention to detail and could even bring out a true smile in my husband who is notorious for his 'Chandler' smile. Needless to say they make you feel 100% at ease and comfortable!

I wouldn't hesitate to recommend Will and Lauren, you can trust that you're in the best hands with these two! We're so happy with how our photos turned out and so thankful to have such high-quality photos to remember our day forever with!


Sent on 02/10/2019

Will Pursell Photo's reply:

Thank you so much for your kind words Caitlin! You two were beyond fun to work with, and I'm so happy you had such a great experience with us! Thank you for going along with our ideas and for choosing us to photograph your wedding and engagement! It was such a fun time getting to know you and being a part of this special time of your lives together. Cheers! Lauren + Will

Joy Tablan · Married on 20 of October of 2018

Amazing Photographer

Will and Lauren were the photographers for our wedding and they were absolutely amazing! All of the photos were so incredibly gorgeous with each image telling its own story of the day!! The way they play with the lighting in a photo is masterful! They are truly an amazing talent and we are so thankful that we found them!!

From the first Skype call to the engagement photos to the day of the wedding, they were so accommodating and so easy to work with! Will and Lauren are true professionals and the level of care that they showed in capturing our day is beyond amazing. There were so many little moments and we were so glad that they were there to document all of them! With each picture, every emotion just leaps right out of the photo!

We are not the most comfortable people in front of the camera but Will and Lauren are such an amazing couple and such wonderful people that they immediately put us at ease! It was like hanging out with old friends!

Will and Lauren, thank you so much for photographing our wedding and providing us with memories that will last a lifetime!! We are so privileged to have had you capture our special day!!

Sent on 29/11/2018

Celine Mori · Married on 18 of August of 2018

Perfection!

Where to begin, Will and Lauren are amazing people who love what they do. From the engagement photos in the rain to the sunny wedding day pictures, all turned out amazing! They are truly in a league of their own. Will and Lauren were so easy to work with and made us feel instantly at ease. They can make do with the smallest spaces and most common of locations and produce results that are absolutely gorgeous and surreal. We were so impressed from the first day we contacted them, the communication was incredibly quick, the suggestions were diverse and really catered to our interests and the results surprised us in the very best way. There were some one of a kind original shots that we didn't even realize they had taken! It was like they were all places at once. After friends and family saw our wedding and engagement gallery photos, we had multiple people asking for their contact information. Our experience with them was five star and the photos are unbeatable.. We are overjoyed and proud to recommend Will and Lauren to anyone looking for photographers, if you are on the hunt for perfection, stop looking! You've found the best of the best.

Sent on 01/12/2018

Dan Killey · Married on 28 of July of 2018

Truly great photos of our Summer 2018 Wedding!

We choose Will Pursell Photography not only for our Summer 2018 Wedding but also for an Engagement shoot and are extremely happy that we did. The amazing photos are lifted by the amazing duo of Lauren and Will with their great service, personality and joy to be around.

The #1 draw for me is the artistic style of some of the photos, you still get traditional wedding photos but then you get the Will creative shots added in. Fast and great turn around service, handled all of our 'ideas' ;)

Amazing work Lauren and Will, thank you!

- Soly and Dan

Sent on 04/01/2019

Elyse Mccauley · Married on 14 of July of 2018

Amazing and talented photographers

We are so happy we had Will and Lauren photograph our day and engagement photos. They all turned out amazing and they are so great to work with. They are so easy going and make you feel so comfortable in front of the camera!

We would definitely use them again.
It is so true what they say: you get what you pay for and Will and Lauren are worth every penny!

Thanks Will and Lauren

Sent on 12/08/2018

Will Pursell Photo's reply:

Thank you so much for the amazing review Elyse! We appreciate so much how much you two value our work and us! You two were absolutely amazing to work with and we had such a great time with you guys! Thanks for choosing us to be your photographers for your wedding! - Lauren

Justin Parent Married on 14/10/2017

Will and Lauren were just wonderful! We travelled from Toronto all the way to B.C to see them where we had the most breath taking photos taken by them. They truly see any vision you may have and work with you to give you the best product ever! Worth every penny. Quality of the photos are un-beatable. Will and Lauren take their time working with you, we had a 2 hour engagement photo session and my fiancé and I couldn't be happier with the final product. We chose to do ours in Squamish at the sea to sky gondola. Will used his super extreme talent and sharp eye for the best possible views in our photos, he worked well with how busy it was, it was stress free and you could never tell how many people were actually around (that takes some amazing work!)

I wish we had paid to have them travel to Toronto for our wedding but we already have our down payment for another photographer, if I can give any advice GO WITH THEM. Their attention to detail really makes the photos outstanding.

THANK YOU WILL AND LAUREN!

Sent on 07/06/2017

Will Pursell Photo's reply:

Thank you so much for this awesome review Justin! It is such a huge compliment to find out that you came to BC to get engagement photos from us! We couldn't be more happier that we got the opportunity to work with you both, and we are even more happier that you love your engagement photos. Have an amazing wedding, and we wish you all the very best! - Lauren + Will

Cassie Sekura · Married on 30 of September of 2017

Fantastic!
I was initially drawn to Pursell Photography because of their artistic, high quality style. From the moment I found Will and Lauren I knew they were the right fit for us. They were extremely helpful and answered my questions promptly. Neither my husband or I are normally ones to be in front of the camera so it was important to us to feel comfortable with whomever we picked. Having Will and Lauren capture our day felt like we had a couple of friends taking some really amazing pictures of us. We received our photos sooner than I was expecting and we love every one of them. I would highly recommend this duo. They were fabulous all around!


Sent on 22/11/2017

Will Pursell Photo's reply:

Thank you so much Cassie for this amazing review! We had such an amazing time with you two, and your backyard wedding will be one we'll remember forever! It was beautiful! Thank you so much for choosing us as your photographers, and for going along with all our crazy ideas!

Vikki Joyce · Married on 08 of September of 2017

Will and Lauren were a pleasure to work with! They are a fun, down to earth couple who really enjoy what they do. Our wedding was last month and so far the preview pictures are amazing!
I cannot recommend them enough!!

Sent on 18/10/2017

Will Pursell Photo's reply:

Thank you so much Vikki for your amazing review and for the compliments! I'm so happy that you enjoyed working with us, and that you love what you have seen of your wedding photos so far! We are excited to work on the rest of them. We had such a great time with you and your family, and your wedding was so much fun! Thank you so much for choosing us as your photographers!