Reviews for Simply Wedding Photography
Awards
9 User photos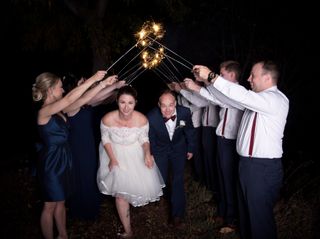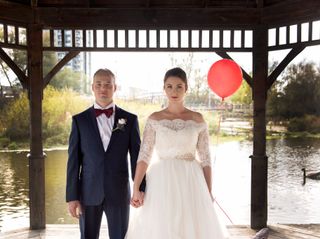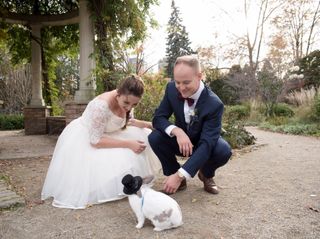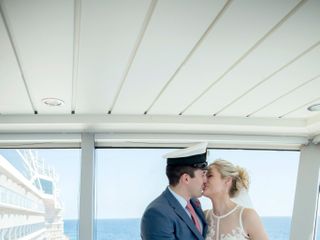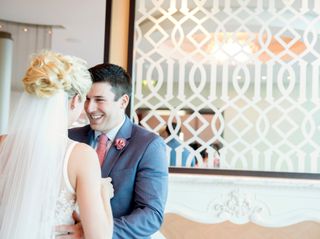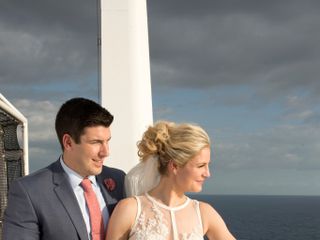 Tamara · Married on 15/09/2018

We truly appreciate the beautiful memories you helped captured for us.

We could not have asked for a better photographer. We highly recommend Jacquie and Simply Wedding Photography. From our first meeting Jacquie offered to meet with us and came prepared and answered all of our questions. She was always quick to respond to all my questions or suggestions throughout the entire process. Even when she was away on vacation she took the time to respond to my email. It was wonderful to know that we had such a reliable, creative, and approachable person to help document our wedding day. On the day of our wedding Jacquie came early, was prepared and had a wonderful calming energy. She helped me feel beautiful and when I look at the wide array of photos she took for us, which she got back to us really quickly, I know we made the right decisions. If you are looking for a photographer that takes brilliant photographs and goes the extra mile to make you feel special, Jacquie is the one you are looking for. Thank you again! We truly appreciate the beautiful memories you helped captured for us.

Sent on 20/12/2018

Nicole Meredith · Married on 15/06/2018

Beautiful photography!

My husband and I were very happy with the main owner/photographer's services. She made us feel very confident and comfortable right from the get go. Weddings are very stressful and she was one less stress to have, as we could tell based on the professionalism, punctuality, and consistent friendliness we received. Our engagement photos and wedding photos were beautiful! We truly recommend Simply Wedding Photography to other bridal couples. You will not be disappointed.

Sent on 21/07/2018

Zandra · Married on 21/10/2017

Jacquie was super flexible and open to all our crazy ideas and last minute adjustments. Everyone thought she had a great and fun personality and very pleased with her efficacy.
Jacquie is professional, she took the time to get to know our wedding party members, and made sure to write down all the family members names that we wanted pictures with.

Sent on 28/11/2017

Simply Wedding Photography's reply:

Thank you so much!!!!! We had a great time Zandra. Your ladies and gentlemen were amazing. Your dress was so unique and beautiful. Thank you so much for including us in your day!

Hayley · Married on 14/10/2017

I can't explain with words how amazing my experience was with simply wedding photography! Jacqueline and her team did an amazing job to capture my day and went above and beyond! Having Jacqueline there with me on the day of my wedding was like having a friend there to celebrate the day (and also to capture beautiful moments)! If your still looking for a photographer stop you have found the perfect one with simply wedding photography!

Sent on 17/12/2017

Sara · Married on 09/09/2017

Simply Wedding - Simply Amazing!

Jacquie's work is simply amazing! Jacquie ensured that we got photos of each moment or person that we desired and was flexible to adjust to things that came up or changed throughout the day. It is evident that Jacquie has experience as a wedding photographer that was beneficial the entire day.

Sent on 28/03/2018

Paul March · Married on 09/04/2017

Splendid Speedy Photos

Everything went as expected. There was a good amount of flexibility in accommodating the various venues of our wedding and in the end we got (very speedily) some excellent photos. We were happy with the service.

Sent on 13/09/2018

Leanne Schultz · Married on 07/03/2017

Our wedding experience with Simply Photography was nothing short of amazing! With planning a destination wedding on a cruise ship there are many factors that are unknown or very last minute. Having the peace of mind that we would have full coverage of our special day and reception was of utmost importance. The photography services offered by the cruise ship were extremely overpriced, by the hour, and we would have had no previous encounter with the photographer before the wedding day or proof of their work. This made bringing Jacquie on board a no brainer! We met with Jacquie to go over our contract and were provided with an outline to fill in for the wedding day. She created a photo list from the names of family and friends that we provided to her to guarantee that we would get a photo with each person who had joined us on the trip. She understands how fast your special day goes by and makes the most of her time behind the camera. This resulted in a seamless and effortless photo session immediately after the ceremony. She is such an easy going person who allows you to feel comfortable which in turn results in great photos! She was so professional, and captured so many amazing moments, both staged and candid. Not to mention she can handle the craziest of families...for an entire week!! Thank you so much Jacquie!

Sent on 14/05/2017

Tinalyn McArthur

Amazing, would hire her over and over again!!

Sent on 01/02/2017

Heather Hillyer · Married on 10/10/2016

In January2016, my daughter & I met Jacquie at a Wedding Show. Her dazzling smile, gorgeous display of pictures & her enthusiasm, helped to win us over! She was educated in answering- all my questions & offered to meet us, personally. She wasn't, here's my business card - call me. Jacquie was thorough, prompt & extremely helpful. After my daughter's accident, Jacquie was respectful of our privacy, offering us assistance & guidance. Planning became difficult, with a brain injury on our hands. However, Jacquie reassured me that we could get through & upto the wedding in October! On the big day - holiday Monday, finally here!! Jacquie & her assistant arrived on time, ready for action. She was very gracious, If my daughter needed breaks, we would take them. We did slow the pace & thanks to Jacquie & her assistant, we kept to a fairly tight schedule! Our whole day was successful, with many beautiful pictures that captured many memories for us. These included the wedding, the beautiful weather, our Gramma turning 100- to our ring bearers, displaying their charming 2 year old attitudes. I encourage, you all to open your hearts & minds, & experience a unique photographer with heart & creativity. It's been a pleasure.

Sent on 28/01/2017

Monika Sulyok · Married on 01/10/2016

You and Victoria were amazing!! You were professional and so much fun!!! We loved having you as our photographer but also having you as a guest at our wedding! You made everything so fun and relaxed :) We absolutely love our sneak peaks and can't wait to see the rest, we know they will be fantastic! You are very talented and we feel so lucky to have had you there on our special day, we have already recommended you to our friends and family and will continue to do so! Thank you!! ??

Sent on 25/01/2017

Simply Wedding Photography's reply:

Thank you for copying your Facebook review on here Monika! Wry much appreciated when clients can go to various sources for my previous clients thoughts and experiences!!!! We really enjoyed being there and hope you enjoyed your whole gallery as much as your sneak peeks!