109 reviews
Quality of service

5 out of 5 rating

Response time

5 out of 5 rating

Professionalism

5 out of 5 rating

Value

4.9 out of 5 rating

Flexibility

5 out of 5 rating
15 User photos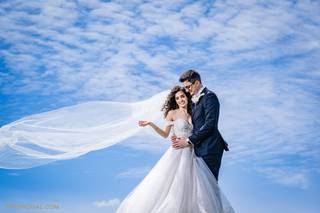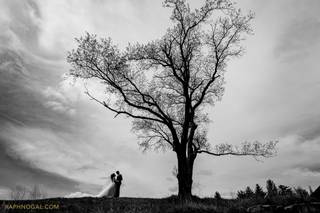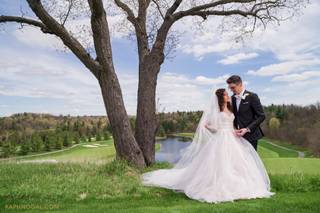 + 11

Photos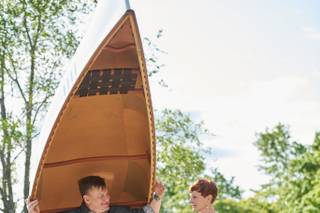 Kaelen

Married on 01/08/2021

Raph Nogal is a Photo God

Raph worked both our engagement shoot and our wedding. We first met Raph as the photographer at a friend's wedding, that we were in the wedding party for. His photos were amazing, he was a blast to hang out with over the day, and we knew we wanted him as our photographer too. Our friends raved about working with Raph and Raph went on to do more work for other friends of ours, never disappointing on the quality or the experience. Our group has a phrase for Raph: 'Raph Nogal is a photo god."

Where can we even begin to sing Raph's praises? Working with Raph was, hands down, one of the best choices we made for our wedding. We hired Raph right at the beginning of the pandemic and he was with us for all the chaos of wedding planning during this time. He was flexible and understanding throughout changes and uncertainties. Not only did he deliver an amazing, creative, beautiful set of photos for us which perfectly captured the joy and love of the day, but he was also a huge pleasure to work with. Funny and down to earth, Raph made us feel comfortable and happy throughout the process. He managed our huge wild family during the family photos and even went out of his way to get our 1-year old niece to smile and laugh. You can't go wrong choosing Raph as your photographer for any event. He has a natural ability to make people feel comfortable, pulling out their true selves to create beautiful and unique photos.

Cobi L.

Married on 01/10/2020

Top Notch Photography, Possible Wizard

Raph may just be an actual wizard. His ability to turn any setting into a beautiful photograph is nothing short of magical. When our initial wedding plans were canceled due to COVID, we ended up having a much smaller ceremony at one of our homes. Our photo sessions took place in the front yard and against the side of the house. When we saw the photos, we were stunned. Raph's unparalleled ability to manipulate space and light transformed a boring front yard into a beautiful garden; the side of the house into a regal backdrop.

Talent aside, Raph is also a pleasure to work with. A seasoned professional, he knows exactly how to capture every moment without interfering with the flow of the day. He effortlessly weaves humor and playfulness into his sessions, so they always feels like fun, not work (for those of us who can't stand taking photos!). It is not a coincidence that Raph has been the photographer for every one of our friends' weddings over the past few years – and will be for many years ahead. 12/10 would recommend.

Sara

Married on 13/10/2019

Amazing photographer!

We honestly couldn't have chosen a better photographer to capture our wedding day. We had initially contacted another photographer in the area to inquire about their availability; they were unavailable however highly recommended Raph. We looked at his portfolio and knew immediately we were in good hands. Thankfully he was available for our date.
He was so easy to work with as were his assistants. We had a small wedding (25 guests) and he and his team fit in seamlessly. His artistic talent was evident from the outset and we ended up with breathtaking photos that we will treasure forever. Our dog was a major part of our wedding day and Raph was nicely able to incorporate her into many of our photos! If we had to plan our day again we would hands down choose Raph. We look forward to having him capture our family memories for years to come!

Are you interested?

Send a message

Vincent L.

Married on 06/07/2019

Surprise Proposal Review

So I don't normally take the time to write reviews, but I typically use reviews on sites like this to help me make my decisions. For that reason Raph completely deserves and earned my review. My girlfriend and I were traveling to a few cities in Canada, but wasn't sure where to propose. So I did some research on multiple sites and actually stumbled across a few of Raph's pictures on Instagram. His style really stood out to me as unique and artistic over other photographers in the Toronto area and the areas of Canada I researched. So I decided to message him as my first choice, and see if he was available/if I could afford to hire him. Since I wasn't from Toronto I didn't really know locations well, but Raph really helped direct my research though emails to help me choose a place that fit our personalities perfectly along with providing unique pictures. While taking pictures of the proposal they got perfect angles all while giving my nervous self, plenty of space. After we had some time in the moment and still probably shaking, Raph directed us to sit on the edge of the pier to make phone calls to family and just relax in the moment. Afterwards we had a photo shoot, and during the photoshoot we could really tell Raph is really a true artist. He gets so excited and happy while he is taking pictures, and is super creative on the spot. I was really shocked on how he can walk onto a site, and keep finding new exciting angles. I am completely not someone who is comfortable in front of the camera or taking pictures. My fiancé jokes how I never like taking pictures with her, but Raph and Oliver really help you feel comfortable. I know this is just a little thing, my Fiance so appreciated how Oliver helped to look after our stuff while he was holding the off camera lighting. For anyone looking for a Photographer in the Toronto area should 100% consider Raph if you want someone who will make you feel comfortable in front of the camera, and someone who is a true artist and takes immense pride in his work.

Anthony P.

Married on 15/06/2019

Raph is the obvious choice

Raph is very creative and easy person to work with. He will always help you feel comfortable for engagement or weddings photos and make the process really enjoyable. On my wedding day he took the most amazing photos and captured moments from the day beautifully.

If you are looking for photographers for your big day you don't need to consider anyone else, Raph is the obvious choice.

M. Marin

Married on 11/05/2019

Professional, Creative and a benchmark for incredible photography

Raph considers your interests while coming up with an idea for a perfect shot. He is ability to manipulate light and lenses in each environment had us stunned. The organization and preparation are also second to none. Our wedding day was seamless and we wouldn't have had it with anyone else. He makes sure you make time to capture photos while he sneakily captures moments you won't remember! The best photography we have seen and a must to consider for engagement photos and your wedding day!

Meghan R.

Married on 27/04/2019

Absolutely Amazing!

I knew I wanted Raph to be my wedding photographer long before I met my (now) husband! I was in a wedding party for a friend many years ago and Raph was her photographer. I was blown away by the photos from her engagement session and wedding. I was equally amazed with my own engagement pictures and the teaser pictures we just received from my wedding a few days ago. He is quick to get back teaser pictures from your wedding day…the ones that I received were stunning and I cannot wait to see the rest!
I have never seen wedding photos like Raphs…his style is so unique, which is exactly what I was looking for. The quality of photos was incredibly important to me and I knew that with Raph and Oliver shooting the day, I would be left with timeless photos that I will always take my breath away.
Raph made the whole process so easy, from the initial meeting right up until after the wedding. He is so friendly and responds to emails promptly. He and Oliver are so friendly, positive, and easy going- they can easily make a nervous person feel more comfortable in front of the camera. You can tell that this is their passion…the number of times Raph got excited over a shot or an angle…it is so great to see someone who is so invested in what they do, not only for their customers but for themselves.

If you are looking for engagement and wedding photos that will stand out among the rest, I cannot recommend Raph enough!


Knuckle M.

Married on 28/10/2018

A memorable experience

Raph is very experienced photographer. He and Oliver made it so much easier for us. We were shy in front of the cameras. He has many creative ideas which made the pre-wedding photo section enjoyable. On the wedding day, Raph and Oliver once again over-delivered. They were able to capture all the important moments seamlessly. It was a pleasure working with them! We highly recommend Raph and his team to anyone who is looking for an excellent photographer.

Brittany P.

Married on 05/10/2018

Some of the best money you will spend during your wedding planning!

Raph's eye for the perfect lighting and capturing the perfect moment is like none other! We are so grateful for each shot of us as a couple, from getting ready with our friends and family, to the ceremony, and the reception. Even in our engagement photos, he truly caught every loving glance. Our investment in our photos and albums is worth every penny because we will cherish his work for the rest of our lives!

Ava R.

Married on 05/08/2018

Just Amazing

I couldn't ask for a better wedding photographer than Raph!
He is the most energetic, talented and professional photographer I've ever seen.
In our photoshoot, he ensured we get the most out of the time and he just knew how to find the best angels and moments. I loved the fact that he directed us so well so in our poses but also ensured we are comfortable in every picture to get the most natural pictures.
I can't wait for the next big occasion in my life to ask him to be our photographer because I am certain he know how to capture those moments in the most artistic and amazing way.
Are you interested?
Send a message