Reviews for Michelle Chiu Imagery
Awards
8 User photos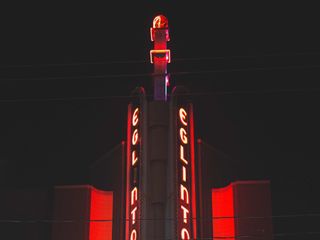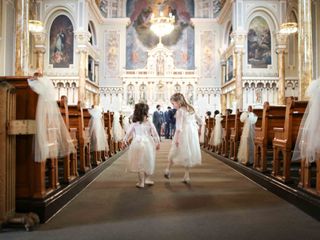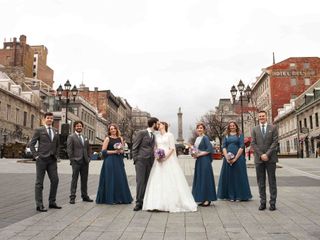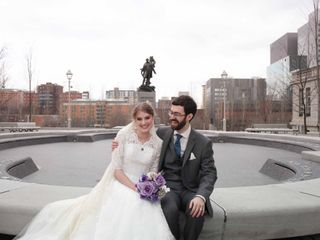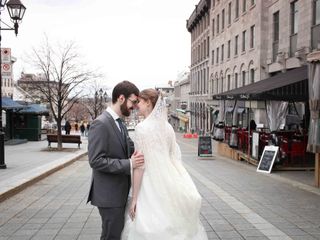 Shannon Rooney · Married on 18 of August of 2019

Amazing experience

Michelle review

Michelle was an absolute pleasure to work with from the very beginning. During our engagement shoot she just kept making us laugh and captured so many amazing moments. During our wedding she left no stone unturned. We have amazing pictures of every moment of our day. They are the perfect mix of serious and sweet and funny. Our guests kept saying to her they didn't even notice her because she was so sneaky. She even came prepared with tissues when we got choked up. I hope to have the opportunity to work with her in the future because it was a joy and our pictures turned out just spectacularly.

Sent on 25/09/2019

Anna Zettel · Married on 30 of March of 2019

Professional, fun, understanding and patient.

Michelle was recommended to us by our venue coordinator, and I am so thankful. She is absolutely amazing, and I can't recommend her services highly enough. She managed everything with a calm, professional, and fun attitude. She fit in so well at our wedding, and we are so grateful for her work. She was so patient with all of our family members, and with so many requests for photos. The sneak peaks are beautiful. Do not hesitate to book her. Thanks, Michelle!

Sent on 02/04/2019

Michelle Chiu Imagery's reply:

Anna, it was such a pleasure working with you and Johnny - your day was beautiful! Congrats again :)

Jordana Cox · Married on 05 of August of 2018

Can't recommend her highly enough!

We loved Michelle from our first Skype conversation – she was warm, professional, and really listened to what we were looking for. When my partner and I told her we hated having our photos taken and wanted candid photos only, she didn't skip a beat, and told us she loves taking candids (which is evident in her portfolio, too). Leading up to the wedding she was very communicative, and even though we had ordered a fairly minimal package (only 5 hours), she was always responsive and enthusiastic. Not only that, but she absolutely nailed the photos, which are full of joy, love and kids doing hilarious things. Plus, she turned our whole album over to us in just over a month, which was amazing.

Sent on 16/09/2018

Alex Krawecki · Married on 13 of April of 2018

Great Experience

If you look at Michelle's portfolio, one of the things that you'll notice is how happy everyone looks. Her photos all feature people with huge smiles, genuinely looking like they're having the best day of their lives. My husband and I can now say from experience that this isn't just a normal wedding glow – Michelle brings her own sunshine along. We absolutely loved working with her! She was friendly and bubbly and made us introverts feel very comfortable. We're both not super comfy in front of a camera, but that wasn't a problem at all with her behind the lens! Our guests enjoyed her company as well – she stayed focused on her job, but her friendly attitude allowed her to get some fantastic, more candid shots of our guests and wedding party. She also stuck around to make sure that all of the big moments were captured when our schedule got a little delayed, as they always seem to do, and checked in to make sure we had all the pictures we needed before she left. Michelle travelled from Toronto to Montreal to come take pictures for us, for both our engagement shoot and our wedding, and we were so grateful.
When we only had a general idea of where to take our engagement pictures, she did some research on her own and came up with some great ideas – it was really nice to have that partnership and be able to rely upon her expertise! She was very helpful. The photos that we received were wonderful, for both the engagement shoot and the wedding itself. We're going to treasure them for the rest of our lives!


Sent on 30/07/2018

Ashley Stanners Married on 16/09/2017

Michelle was wonderful!
My fiance and I wanted to have our engagement photoshoot done at Kensington Market in Toronto. She really took the time to pick out great spots around the area. We are so happy with our photos...she captured our love for each other so well. I would highly recommend her for any type of photoshoot!

Sent on 23/03/2017

Michelle Chiu Imagery's reply:

Ashley, thanks so much for the lovely words :) I appreciate it so much and I'm glad you enjoy your photos as much as I loved taking them. It was a blast!