Reviews for Magdoline Photography
Awards

182 User photos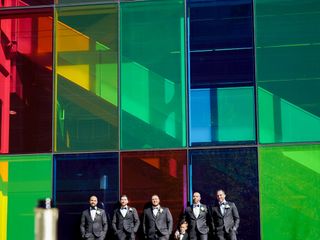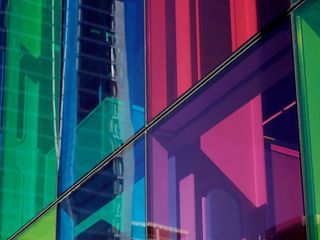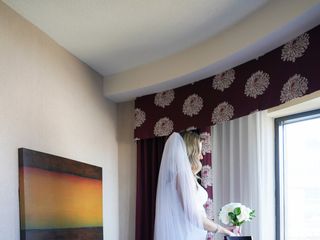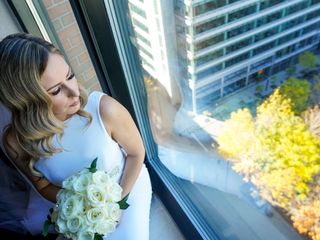 Featured

Megan · Married on 19/01/2019

Astounding, amazing, magical!!!

I would like to start by saying that I have a degree in fine arts and an eye for lighting, framing, and contrast and color. All of these things separate an amateur (no degree) from a true professional. All this to say, I was very picky with my selection, the photographer I chose needed to have a special aspect, an artistic element to thier photos. I especially didn't want to feel like I could have taken the photos or on my special day worry about having to give suggestions about framing or lighting. I wanted to make sure that my day was spent enjoying very moment and not worrying about the pictures, or feeling that it was a day long photo shoot. Magdoline was everything I wanted and needed in a photographer and more. Her professionalism and dedication was astonishing to say the least. From the moment I first spoke with her I got the air that she was an energetic, and an enthusiastic person, and she certainly was that. We got married on January 19th, in -35 degree weather. She had no problem going outdoors on multiple occasions to photograph even the tiniest details, all to ensure she captured that winter worderland magic in her photos; and she really did. She sent me some pictures the very next day and they were jaw dropping. My husband and I spoke about her after the wedding and remarked that even though we knew she was there, we were able to absorb every moment and never once felt as if we were posing for a photo shoot. She was so efficient, detail oriented and knew exactly how to get everyone to do exactly the right thing at the right moment. Not to mention that her light-hearted sense of humour, and spunky personality, makes you feel like you've known her for years and she could've easily been there as a guest to your wedding. She was more than amazing and I am so happy that I got the opprotunity to work with her!!! THANK YOU SO MUCH MAGDOLINE!

Sent on 13/02/2019

Magdoline Photography's reply:

Thank you so much Megan, honestly even if it was -35 it was a beautiful day and you guys looked so good and everyone was amazing to endure taking pictures outside but it was so worth it, you all looked so good and I loved being part of your day :)

Andrew · Married on 26/10/2019

Amazing Photographer and gorgeous pictures

Magdoline has been more than professional and accommodating to our schedule and requests.
She has the power of planning and making you feel at ease especially on our wedding day where everything seemed stressful in a good way.
The results are beyond expectations
Highly recommended!
Thank you Maggy!

Sent on 26/01/2020

Magdoline Photography's reply:

It was my pleasure Andrew, you and Carolyn are the cutest couple and your day was simply amazing and I had so much with you guys. Thank you for making me part of your day :)

Brenda · Married on 25/10/2019

exceptional photographer very happy with her and the awesome photos she took 10 out of 10

the Best awesome photos i would certainly recommend Maggie, she was awesome!!!!

Sent on 03/02/2020

Magdoline Photography's reply:

Thank you Brenda, it was a pleasure to be part of your wedding and it was so beautiful and you guys were amazing for taking the outside pictures in that cold :)

Alex · Married on 14/09/2019

Beautiful pictures!!

Maggy did such an amazing job!! She captured so many wonderful moments of our special day, even many great ones that we missed. Even with such a big family, she was able to get pictures with everyone within our timeframe. Every picture turned out amazing!

Sent on 22/12/2019

Magdoline Photography's reply:

Thank you Alex so much and it was my pleasure and I am so glad you like them, you guys are picture perfect and it was a beautiful day.

Rebecca M · Married on 08/09/2019

Sooooo talented!

Magdoline is the BEST photographer ever! She captures the best moments and has such a talent at framing photos beautifully. Super well organized and I just cannot explain how talented she is. WOW, WOW, WOW! She does the most artistic photos, she will even lie on the floor to capture the best photo angles! She was our engagement and wedding photographer and looking forward to having her for all of our special moments for the rest of our lives! You will not regret having her, just make sure she is available on your special day!

Sent on 25/12/2019

Magdoline Photography's reply:

It was my pleasure Rebecca, you and Peter had a beautiful day and I had a lot of fun with you guys and your whole bridal party too. I am so glad you like them and I cant wait to be part of more of your special events. Thank you

Lizza&bruno Da Silva Gomez · Married on 07/09/2019

Amazing wedding photos, great service and price.

We highly recommend Magdoline for your wedding photos. The pictures are amazing. Magdoline was able to show her experience and her ability to deal with unexpected situations (ex. rain). We even received a few pictures the same day! Thank you Magdoline!

Sent on 19/01/2020

Magdoline Photography's reply:

Thank you so much Lizza and Bruno, your day was so special even with the rain, you guys looked perfect together and your ceremony was just WOW. Congratulation again and it was my pleasure.

Katie-Lyn Girard · Married on 01/09/2019

Shes amazing!

We had a great experience with Maggie as our wedding photographer. We are thrilled with our end product and her rates/timeframes were very reasonable. On the day of, you are guaranteed to be with a professional, who follows the wedding schedule and who isnt shy to tell people how /where to be. We would definitely recommend for any and all events. Thanks again Maggie - you're the best!

Sent on 13/12/2019

Magdoline Photography's reply:

Thank you so much Katie, you and Ahmed were amazing I had so much fun with you guys for our casual session and of course the wedding. You guys are picture perfect and I love being part of your day.

Lesedi Swanepoel · Married on 17/08/2019

Amazing Photos

Our photos were really professionally done. Magdoline made us feel comfortable during photo shooting. Our pictures look like they come out of a magazine 🤗🤗. Thanks Magdoline!! Highly recommended

Sent on 26/08/2019

Magdoline Photography's reply:

Thank you so much for your review, your day was simply beautiful and you guys looked amazing and you could feel the love in every picture.

Danielle Poitras · Married on 10/08/2019

Got the job done.

Maggy was absolutely lovely from the get go. Was the only photographer who congratulated me on our engagement when I reached out.. small thing, but it was the little things that made her excellent. From engagement pictures to the wedding day, Maggy was pleasant throughout.. even when the wedding party was tough to gather to get pictures, Maggy had no qualms being firm. Her number one priority was to get as many different pictures as possible and I'm glad she did.
I highly recommend Maggy and hope I get a chance to work with her again!

Sent on 14/08/2019

Magdoline Photography's reply:

Thank you so much Danielle, you and Cory were amazing and your day was just perfect and we got so lucky with the rain :) and the location was just wow. It was my pleasure to be part of your wedding day.

Laura Mcdavid · Married on 03/08/2019

Out of town Wedding

We were skeptical of choosing a photographer without meeting them as we were getting married out of town but Magdoline made us feel confident right from the start! She was a true professional and always prompt to respond to any concerns I had. On the day of, she gave us great direction (which I needed!) And efficiently got through all the shots. The photos were absolutely beautiful and it was hard to choose my favourites to print for framing. We would definitely recommend Magdoline to anyone with photography needs! :)

Sent on 18/11/2019

Magdoline Photography's reply:

Thank you so much Laura, your day was absolutely amazing, from location to everything you guys looked gorgeous and I loved being being there and I had so much fun with you guys, thank you again for letting me be part of your day.