Reviews for M+M Photography
Awards


35 User photos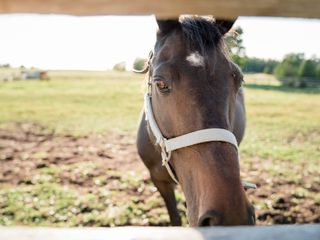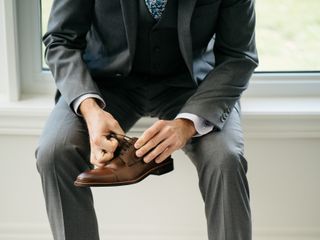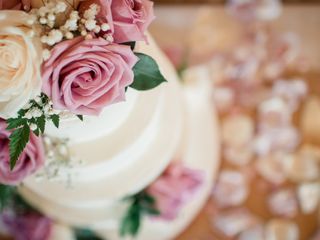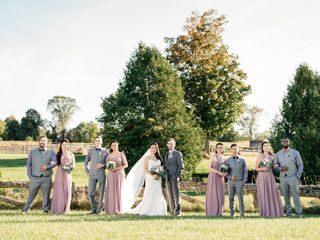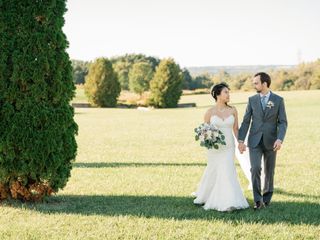 Tam Pham · Married on 14 of September of 2019

September 2019 Wedding

Martin was amazing to work with from start to finish. He was always very professional and timely in email responses. From our first Skype interview with him, to meeting him in person, we knew he was the wedding photographer for us! His photos came out so beautifully and he captured all of the important moments, candidly. He kept us on time on the day of, and we always felt so comfortable in front of the camera, despite the fact that neither one of us had ever had professional photos taken before! Everyone raved about our photos when they came out! Thanks so much for making our day perfect!! ❤


Sent on 22/11/2019

M+M Photography's reply:

Tam,

Thank you so much for you review! It means everything to me knowing that I was able to capture your wedding day just as you imagined and more. I honestly love what I do and hearing that I bring joy to my couples, and they enjoyed working with me means so much to me. Thank you so much! Martin

Shanique Lake · Married on 31 of August of 2019

Simply the Best!

Martin was simply amazing to work with and his photographs are breathtaking! He captured our engagement and wedding day beautifully. We were impressed by his professionalism, creativity and and his patience - he gave us just enough direction so that we looked amazing but still looked natural. He also cared about capturing all the important moments of our day and stayed until he was sure he had done just that. Any couple would be lucky to have him! Highly recommended.


Sent on 08/10/2019

M+M Photography's reply:

Shanique,

Thank you so much for your kind review! I am so thrilled that you enjoyed working with me and most importantly that you love your photos! It's always so important to me that I go with the flow and comfort of each couple. I know how awkward it can be in front of the camera. That's why I'm always behind it haha! So to hear that my direction wasn't obtrusive and made you feel comfortable makes me very happy. Thank you again and all the best!

Stephanie · Married on 24 of August of 2019

Astonishing experience

I am beyond excited that I chose M+M photography! They made my husband and I feel so at ease and relaxed during the day. They captured everything we want and then some.
My husband hates taking photos and I thought it would be a challenge to get many photos....not at all the case. Martin and Kevin made him feel so at ease and joked around with him to get a natural smile. Looking at the photos I am so amazed they got him to smile so naturally and so much.

Martin was in touch with me since the beginning of the planning process and answered questions in a timely manner which was very much appreciated by this OCD bride. Martin and Kevin were on time for all appointments and eager to get to work each time.

I never imagined watching someone climb through tall grass and shrubs to get the perfect shot....these boys did just that and those photos are some of my absolute favourite!

If you choose M +M photography, you won't be disappointed. I know my husband and I are beyond happy that we chose them.

Sent on 26/09/2019

M+M Photography's reply:

Stephanie,

Thank you so so so so much for your sweet review. I'm touched and thrilled that you enjoyed your experience working with us. And that you love your photos! Getting reviews like this is what helps me gauge how I'm performing and pushes me to work even harder and continue to master my skill of photography.

Thank you so much! All the best!

Martin

Saleena Irani · Married on 23 of August of 2019

Oustanding Photography

Martin and his team are honestly outstanding! His attention to detail and creating such classical and romantic memories from our big day is what makes him one of the best in the business. It was comforting to know that we could call him at anytime and he took the time to really understand what sort of memories we wanted to look back on. We could look at back at these pictures a million times and relive every moment. Couldn't thank Martin and his team at M+M Photography enough for being able to capture our special day.

Sent on 02/09/2019

M+M Photography's reply:

Hi Saleena,

From the bottom of my heart, thank you for your heartfelt review. I am overjoyed that the moments I captured for you bring you so much happiness and allow you to relive your day with so much joy. It was an honour being a part of your big day and I absolutely loved embracing your cultural ceremonies and documenting them. Thank you again and all the best!

Chantal Armali · Married on 20 of July of 2019

We loved Martin!!!

Just had our wedding last weekend and cannot rave enough about Martin. He is soo easy to work with and just really fun and made all the photos so easy. We had done a fun little Christmas session with him as well and it was really great. He's super responsive and very quick to give you next day teasers!!! So happy with our choice of photographer. Thank you Martin!!

Sent on 29/07/2019

M+M Photography's reply:

Chantal,

Thank you for your sweet review. I had such a great time being a part of your special day and I loved capturing your story as it unfolded throughout the day. Thank you for trusting me with such an important milestone in your life. I hope we will work again in the future! All the best!

Kasia · Married on 15 of June of 2019

Incredible!

We are beyond happy with both our engagement and wedding photos. Martin is great to work with and captured so many candid moments of both my husband and I, as well as our guests.

I was a bridesmaid in a wedding a few years ago where Martin was the photographer. When we got engaged it was a no brainer, we didn't even look into other vendors.

Great communication and we received our photos so quickly! We have friends who got married a month before us and they only received a couple teasers - and here we are a month after our wedding with an incredible album.

Thank you!!

Sent on 20/07/2019

M+M Photography's reply:

Hey Kasia + Mike,

Thank you so much for such a wonderful review! It means the world to me knowing that you love your photos and the experience with us. You were both such a joy to work with and I can't wait for our next shoot :)

Giselle Louise · Married on 04 of May of 2019

A fantastic choice!

I feel so fortunate that we followed our instincts with using Martin as our photographer. He and his colleague's presence were a positive addition yet unobtrusively seamless with the energy of our wedding. And the photos!! Beautiful across all lighting and environments, meaningful natural moments both candid and coordinated. Do yourself a favor and just check this one off the list. Thanks Martin!

Sent on 24/09/2019

M+M Photography's reply:

Giselle,

Thank you for your kind review. I had such a lovely time at your intimate wedding. Thank you for giving me the opportunity to document such a monumental day in your lives! All the best.

Brian Da Silva · Married on 27 of April of 2019

Not just photos, but art.

Martin took my wedding/engagement photos. Every photo looks like it could be painted on a canvas. He's not just a photographer, he's an artist. Besides the photos, the experience was amazing. I feel sorry for people that do not choose M&M for their wedding. Truly the best wedding photographer out there.

Sent on 24/09/2019

M+M Photography's reply:

Brian,

I'm blown away by your extremely generous review. You have no idea how much it means to me. The fact that you love you photos AND you enjoyed the experience of working with me is very uplifting to hear. Thank you so so much!

Fady Rofail · Married on 21 of October of 2018

Absolutely Amazing!

We are very recent clients of M and M photography and consider ourselves booth lucky and blessed to have had Martin capture our wedding.

He and Magy are amazing people who not only have an excellent photographic eyes and vision but are fantastic storytellers. We didn't want a wedding video so we needed photos that not only captured moments but told the story of our wedding journey. The final product is nothing short of amazing. The photos are all professional, raw, refined and full of emotion. Every time we look through them we see something new and different that only extenuates the many little stories from our big day.

Martin is incredibly professional. He is prompt, precise and delivers exactly as promised. I was in another wedding he photographed and his service then like now was nothing short of exceptional.

M and M Photography delivers exceptional value and as we grow our new family we will definitely be returning to Martin and Magy to capture it all for us.

Sent on 12/02/2019

M+M Photography's reply:

Wow,

Fady, I am taken back by your review. I'm so sorry it took me so long to see it but I must have missed it. I absolutely loved working with you and being a part of your big day. You and Keeley are such a wonderful couple and I wish you nothing but the very best in your life together. I really hope we can work together again in the future!

Priscilla Roopnarine · Married on 30 of June of 2018

Amazing & so much fun!

My husband and I found M+M Photography through a Google search when we were looking for photographers for our wedding and reception. From the very beginning, Martin was extremely attentive, honest and professional. He is such a kind and genuine person to work with and we cannot rave enough about their services. We were hooked when we first met with Martin and saw M+M's portfolio, and for the months leading up to the wedding and day of, their customer service was exceptional. Martin was always quick to respond to emails and truly went above and beyond. When our original photo venue fell through and we were in a bind, Martin emailed a list of possible venues with his thoughts on each site. He even reached out to his network to see what could be available on short notice. Martin also helped us plan our itinerary and we used that to help build our day. No ask or change was an issue. The day of, Martin and Camilla was everywhere, shooting from every angle and level. I received many compliments from family and friends about their attention to detail. It says a lot when you have vendors who feel like family and friends at your wedding. We had a blast with them and cannot wait to work with them again. Highly recommend them for any event, M+M truly captures the moments you love, remembered, and even the ones you didn't realize anyone noticed 😊

Sent on 10/08/2018

M+M Photography's reply:

Hi Priscilla,

Thank you so so much for your thoughtful review. I was honored to be a part of your day and I absolutely loved documenting this day for you. I hope you're doing well and I wish you both nothing but the very best!