Reviews for Demin Photography
Awards
15 User photos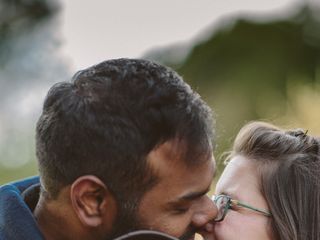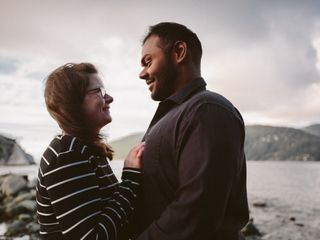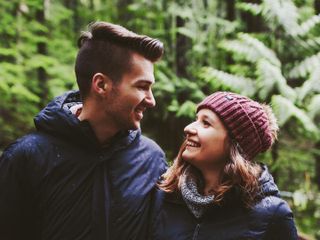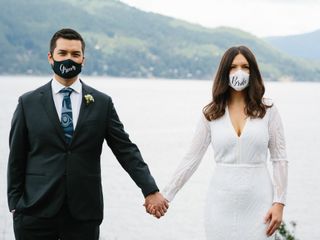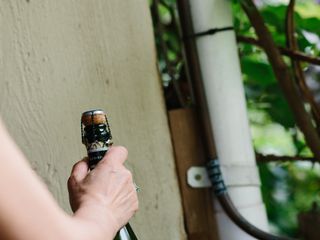 Featured

Jyoti G · Married on 01/05/2020

Awesome and Professional

We loved Demin's work. Demin was very professional and worked with us and our guests to capture the best moments of our wedding ceremony. Very flexible to work with. He worked around our times and locations. Would recommend Demin to anyone.

Sent on 24/05/2020

Demin Photography's reply:

Thanks a lot for your feedback!

Your wedding day was unique and unforgettable in many ways. Happy I had a chance to capture it for you.

Karen Morgan · Getting married on 19/06/2021

Lovely and professional

We just took our engagement photos included in our wedding package, and they turned out awesome! Very happy with our pictures, and Dëmin was amazing and helped us feel comfortable. Looking forward to our wedding and the pictures!

Sent on 06/07/2020

Demin Photography's reply:

Thanks Karen for your review!

I really enjoyed photographing you guys and the amazing Squamish as a backdrop. See you on your wedding day!

Taylor · Getting married on 05/09/2020

Absolutely recommend!

Demin is incredibly talented, we would highly recommend him as a wedding photographer. He is creative and authentic, you immediately feel at ease (even if you don't like your picture taken!). He is also very responsive and extremely well priced, he could charge a lot more for his experience and skill. Thank you Demin!

Sent on 17/06/2020

Demin Photography's reply:

Hey Taylor,

Thank your so much! I'm glad to hear about your positive experience during the shoot. Look forward to capturing your next life events in the future.

Dariya · Married on 21/06/2020

Awesome Photo Shoot

Demin was great and very accommodating! We had our photos done when it was raining but he was still receptive and too beautiful photos! Would give 6 stars if I could :)

Sent on 03/02/2020

Demin Photography's reply:

Hi Dariya,

Thanks for your feedback! Rain or shine we did it :)

Looking forward to capture your wedding day

Luz Angeles · Married on 31/05/2020

Outstanding wedding photos

We really liked working with Demin. We highly recommend his services as the outcome was very professional and he delivered stunning pictures of our big day.

Very convenient pricing and flexible schedule.
We will definitely hire him again for any family event we might have in the future!

Sent on 07/06/2020

Demin Photography's reply:

Thank you Luz for your feedback! I really enjoyed capturing your wedding day and look forward documenting your family events in the future

Christa Brunt · Married on 30/05/2020

Amazing find!

We had a limited window to work with, and used Craigslist for our search for a photographer - which could have gone either way. Demin showed up and we could tell right away he was professional and experienced. As a photographer myself, I thought I would be more comfortable behind the camera, but he did a great job of capturing us in our own comfort zone of enjoying each others company and he incorporated some creative ideas. Demin was genuinely excited to be out there photographing. We are thrilled with the resulting images and are really happy with our choice!

Sent on 18/01/2020

Demin Photography's reply:

Hi Christa!

I had so much fun working with you guys! Thank you for your feedback and the kind words!

Saeed Amiri · Married on 10/05/2020

Awesome experience

Demin made our special day memorable. He was so ponctual and flexible and patient.
The service he provides is worth way much more than he changes.
He did his best at meeting our preferences and he delivered our creative ideas very well.
I definitely recommend him to whoever wants a very special day with wonderful photos.


Sent on 18/05/2020

Demin Photography's reply:

Thanks Saeed for your kind words!

It was my great pleasure to capture your wedding day. All the best to you!

Katie Mason · Married on 13/04/2020

Highly recommended!

Demin was the perfect mix of professional photographer and comedian. He was able to make us feel comfortable in front of the camera by making us laugh and captured such sweet moments during our ceremony. To top things off, we received beautifully edited digital photos just a week after the wedding. Thank you Demin for documenting our special day!

Sent on 30/06/2020

Demin Photography's reply:

Thanks Katie for your feedback!

Happy to hear that I made your wedding day full of fun and laughter and stress free

Tamara · Married on 04/04/2020

Awesome and attentive photographer!

Dëmin was an amazing photographer! He was super attentive and caught tons of really great candid moments. He also had some really cool poses for us to do that turned out really great. All in all a great photographer!

Sent on 29/02/2020

Demin Photography's reply:

Hi Tamara,

Thank you so much for taking your time for the review!

It was my great pleasure to capture your wedding day.

Mike Fussell · Married on 04/04/2020

Great photos and professional and flexible.

Demin was amazing. He was super flexible when plans changed repeatedly in response to COVID-19. He captured great candid moments in the ceremony and we were both impressed by both the quality and the quick turn-around of our photos.

Sent on 18/04/2020

Demin Photography's reply:

Thanks Mike,

Your wedding day was definitely one to remember! Really enjoyed it:) Everything was so thoughtfully planned to comply with COVID19 restrictions, appreciate your efforts and bravery.