Reviews for Demin Photography
Awards
25 User photos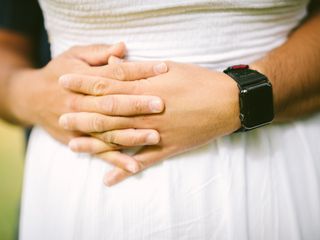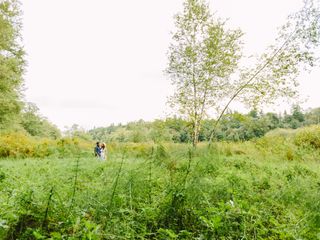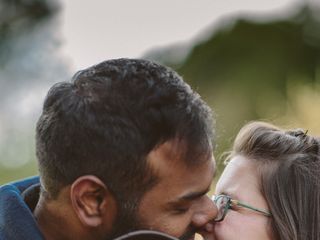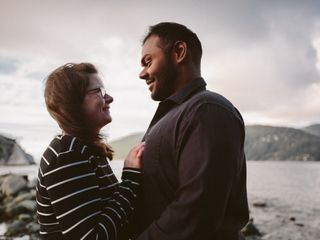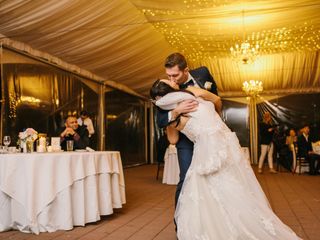 Featured

Marialejandra Reyes · Married on 01/09/2020

Beyond expectations

We had a 5 stars experience with Demin for both his expertise in taking breathtaking pictures but also the great customer experience he provides.
The Covid challenges made us postpone our Wedding, and during this process we value the flexibility and willingness to address particular/lasts minute requests that Demin ofered to us.
His responsiveness is remarkable, and was key to build trust from the very begining since we didn't had references of his work when we hired him.
We are fascinated with his ability to catch the moments of joy, love and laughs in such a natural way! The balance between the small details and the big moments of the day was just perfect.
We appreciate that his photography gave us the chance to remember the bliss of the day but also to enjoy memorable moments that we didn't notice then. Thanks for so many clean and stunning photos, taken with a clear understanding of what matter the most to us.
His video service was also great. We would totally recommend it for those looking for an affordable/good quality short video option to capture the highlihgts of the day.
We couldn't have asked for better.
Marialejandra and Abelardo
Wedding: September 19 2020


Sent on 14/10/2020

Demin Photography's reply:

Dear Marialejandra,

Many thanks for your kind words! Your wedding day was an amazing experience for me too. Best wishes to you and your family!

Demin

Samantha Robinson · Getting married on 17/07/2021

Lynn Canyon Engagement Photos

Engagement photos part of Gold Wedding Day Package.

Had a really great shoot with Demin who was keen to explore the mothy Lynn Canyon trails with us for our engagement photos.

Easy to talk to and understood what we were looking for. Was playful in helping us pick poses and made the whole experience fun. Helped to scope out prime lighting locations with backdrops we wanted.

This should have been the time for our wedding photos but we postponed that until further notice due to COVID and he was very understanding. Very much looking forward to the photos of the big day!

Sent on 23/09/2020

Demin Photography's reply:

Thank you Samantha so much for your feedback!

It was fun for me too. Looking forward to capture your big day next year.

Felicia Rafael · Getting married on 26/06/2021

Fantastic Photographer

We hired Demin for our 2021 Wedding, and his package included Engagement Shots which we just took this month.

We are having a great time working with him. He is super quick to respond, and answered all our questions. He was very flexible with our needs, whether it was worrying about the weather or extending time (we paid additionally of course) when needed.

He provided a quick turnaround on the photos and they looked wonderful! So excited to have him at our wedding next year

Sent on 24/08/2020

Demin Photography's reply:

Hi Felicia,

Thanks a lot for your review! It was a very nice outdoor engagement shoot with you guys:)

Looking forward to capture your wedding day next year!

Karen Morgan · Getting married on 19/06/2021

Lovely and professional

We just took our engagement photos included in our wedding package, and they turned out awesome! Very happy with our pictures, and Dëmin was amazing and helped us feel comfortable. Looking forward to our wedding and the pictures!

Sent on 06/07/2020

Demin Photography's reply:

Thanks Karen for your review!

I really enjoyed photographing you guys and the amazing Squamish as a backdrop. See you on your wedding day!

Roxana Rahmanian · Getting married on 01/05/2021

Great Experience!

My husband and I had an amazing experience with Demin during our small wedding ceremony.
He arrived on time and was attentive to our needs.
He's very friendly and easy to communicate with.
We had a fun time trying different poses and the pictures turned out great. He gave us a link to our pictures within a timely fashion.
I highly recommend him because his passion for his work shows in every single picture.

Sent on 21/09/2020

Demin Photography's reply:

Thank you Roxana for your feedback!

It was such a wonderful day to capture your intimate ceremony and then your walk on the beach.

Mathew · Married on 12/09/2020

Superb photography experience!

Demin was a pleasure to work right from the get go. Our engagement shoot and wedding reception was in the midst of the pandemic but that did not deter Demin's enthusiasm and positivity which gave us a nice boost. Demin was laid back and chill which matches our personalities while being open to our input for the style of photography that we were looking for. This was especially important during our shoots which allowed us to be ourselves and not be overly tense. Demin was quick in communication and always on schedule which alleviated any unneeded anxiety. After our wedding, we received our photos very quickly and were thrilled with the final product. As the pandemic has made it fiscally tough for everyone, Demin was able to work within our budget and provided incredible value for the services he delivered. Demin is highly recommended and if you're looking for someone who has strong communication, flexible and has top end professionalism, he's your guy!

Sent on 05/10/2020

Demin Photography's reply:

Mathew,

Many thanks for the feedback! It was my great pleasure to capture the moments of your special day so you can enjoy them for years to come.

Taylor · Married on 05/09/2020

Absolutely recommend!

Demin is incredibly talented, we would highly recommend him as a wedding photographer. He is creative and authentic, you immediately feel at ease (even if you don't like your picture taken!). He is also very responsive and extremely well priced, he could charge a lot more for his experience and skill. Thank you Demin!

Sent on 17/06/2020

Demin Photography's reply:

Hey Taylor,

Thank your so much! I'm glad to hear about your positive experience during the shoot. Look forward to capturing your next life events in the future.

Liana · Married on 22/08/2020

I HIGHLY recommend hiring Demin!

I HIGHLY recommend hiring Demin as your photographer! I recently got married and hired Demin to take our engagement photos and wedding photos. He did such a BEAUTIFUL job! Not only did he take beautiful photos, he captured precious candid moments from the day. Looking through our photos felt like I was looking at a story book with all of the emotions captured. We really enjoyed working with Demin! He is very professional and so pleasant to be around. He has a very calming demeanour which is an added bonus when you are a stressed out bride! Thank you Demin for all of your hard work, and for capturing such beautiful photos that we will treasure forever!

Sent on 14/09/2020

Demin Photography's reply:

Thank you Liana for your kind words!

I was so lucky to witness and capture your special day. Wishing you all the best,

Demin

Samantha Morrell · Married on 15/08/2020

Great value and amazing photos

We really enjoyed our experience with Demin Photography. He was our photographer for our wedding and was very professional plus had very reasonable prices. We received our photos back less than a week after the event and were very happy with the results. I would highly recommend him.

Sent on 21/08/2020

Demin Photography's reply:

Thanks a lot Samantha for your review! It was my great pleasure to capture your wedding day. Really enjoyed photographing your friends and family!

Varteni Barsoumian · Married on 15/08/2020

Excellent Service

I enjoyed every moment of our photography session. Demin was friendly and professional. He made every effort to deliver us an exceptional service and memorable photos.

Sent on 26/08/2020

Demin Photography's reply:

Thank you so much Varteni for your review!

I really enjoyed working with you too. I had an awesome time capturing your time together in the park.