Reviews for Brooklin Photography
Awards


20 User photos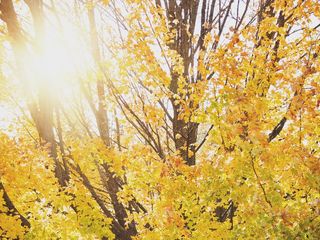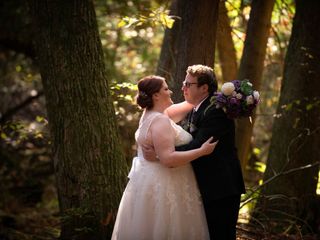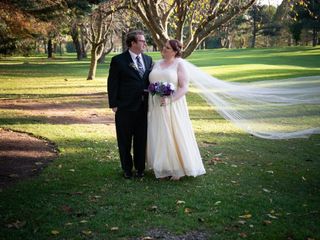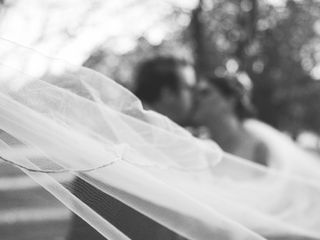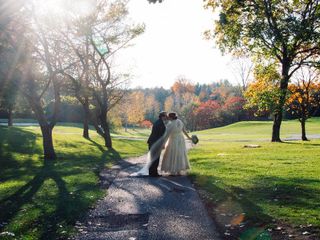 Amanda Yaeck · Married on 19/10/2019

Beautiful Photos and Great to Work With!

Robyn was a dream to work with. From our initial meeting, she made us feel at ease about the whole process and walked us through everything step by step. She was professional and had lots of her work to show us, including spreads in wedding magazines, so it was helpful to see her style and work.
She was flexible as we changed venues and she even came to see one of the locations and gave us feedback about how it would look, when the best time of day would be for lighting, rain plan, etc. She was very responsive. If I had an email about something she would get back to me the same day.
Now the quality of pictures...AMAZING. she captured our wedding day so beautifully and I am in love with the pictures! There is great variety from classic posed shots (parents love those) to candids and twirling at sunset. We are both uncomfortable with being photographed, but she provided enough directing that we felt at ease and we look good in the photos. I would go so far as to say that we actually had FUN doing out couples photos (we drove around on a golf cart to different locations on the course).
The last thing I will say is that Robyn is a professional...I had a guest who would try to step in with a smart phone, and she handled it professionally, making sure that she was able to capture the moments that we were paying her to do!
I would recommend highly recommend Robyn!!!!

Sent on 07/12/2019

Jenna Wulff · Married on 02/08/2019

Incredible from start to finish!!

The most amazing part of our day. Robyn is the best and you won't be disappointed!

Sent on 11/08/2019

Brooklin Photography's reply:

Thank you so much for choosing me to capture your wedding and for the amazing review. It has been such a pleasure working with you both. I wish you a lifetime of love and happiness.

Sarah Kerr · Married on 13/07/2019

Fantastic Experience with Brooklin Photography

We are so happy that we chose Brooklin Photography for capturing our wedding. She was so helpful and made us feel so comfortable in front of the camera, which isn't easy for us! We are so in love with both our engagement and wedding photos. She did an incredible job of mixing posed and candid photos as well as all of our decor and little details. Would highly recommend Robyn (Brooklin Photography) to anyone looking for a wedding photographer.

Sent on 11/08/2019

Brooklin Photography's reply:

Thank you so much! I had so much fun capturing your wedding and appreciate you choosing me.

I wish you both a lifetime of love and happiness!

Anne Stevenson · Married on 22/06/2019

Each photo was better than the next

Robyn was an absolute dream to work with as our wedding photographer! She was really open and receptive to ideas, encouraging me to create a Pinterest board to share what kind of photos I wanted to take, of which she made sure to include during our wedding. Beyond that, her overall eye for composition is amazing! She is the perfect mix if you're looking for candid photos but still want more traditional photos. Highly recommended! Many of our photos look like they could be in a magazine!

Sent on 13/08/2019

Melissa Alexander · Married on 22/09/2018

Brooklin Photography captured engagement pictures for us and in Sept 2018 will be capturing our wedding. We are both not very photogenic people and the photos she has captures make us look like models. The photos are amazing and I could not be happier. Robyn was amazing to work with and we can not wait for our wedding! Thanks Robyn! Highly recommended!

Sent on 15/01/2018

Brooklin Photography's reply:

Thank you so much for your review! I had such a wonderful time working with you both. I had a wonderful time capturing your wedding as well. I wish you both a lifetime of love and happiness.

Amanda · Married on 23/06/2018

So much fun

Robyn was very friendly and professional. Our photos were lovely and she blended in so well with our group (we did a destination wedding).

Sent on 11/08/2019

Macarena Boothe · Married on 28/10/2017

Robyn went above and beyond to make sure we were happy, content and stress FREE. We had no doubt of the quality of the service she provides since we were given excellent references about her before, but she became an important part of our wedding. We were looking for someone reliable but also someone who could understand our family needs for our special day. Robyn makes the booking process so simple and we were always able to reach her either by phone or email. All administrative is done electronic, contract, signatures, payments etc. which for a busy working person like me it simplifies the planning so much more.

We loved having her at our wedding and we seriously couldn't have asked for a better photographer!


Sent on 07/11/2017

Brooklin Photography's reply:

Thank you so much for such a wonderful review. I'm so happy that I was able to be a part of capturing your wedding. I had a wonderful time getting to know you both and really enjoyed all of the detail and love you put into your wedding.

Your Dad had the biggest smile on his face throughout your dance together. It was so sweet!

Monika Weber · Married on 09/09/2017

Robyn was absolutely wonderful! She was very responsive and attentive all the way leading up the wedding, answering any and all questions. She really took the time to understand what we were looking for from the wedding photos, and she is great at capturing natural and candid shots. She is very organized and helps brides as they plan for the big day.
She is very experienced and understands what is most important and how to work with last minute changes :) We had a last minute change in the wedding photo schedule and she worked with our officiant and day of coordinator to get it figured out, so I didn't have to worry about a thing on the day and she captured the special moment that was very important and needed.
Robyn is amazing at looking at the surroundings of the wedding and knowing where to get the best shots. She made our day easy and flawless!
We are so happy with the photos she provided us, the pictures show the candid, important and special moments and are absolutely beautiful.
I highly recommend Robyn!
Thank you Robyn for providing us with memories of the special day that we will look back on and cherish!

Sent on 08/12/2017

Brooklin Photography's reply:

Thank you so much for your kind review. It really means a lot to me given your special situation and wanting to really make sure that the moments between the moments were captured. It was a pleasure to work with you and your family. Thank you again for having me.

Michelle Hart · Married on 12/08/2017

Robyn was absolutely amazing! She is so easy-going and professional. Robyn was very quick to respond to all inquiries. After our wedding, we received our photos back in such a timely manner. She was so awesome that we recommended her to friends of ours that were getting married.

Sent on 26/12/2017

Lindsey & Brian Chartrand · Married on 27/05/2017

Robyn White of Brooklin Photography was an pleasure to deal with and captured our wedding day perfectly. She was creative, friendly and really understood our vision. She captured some unforgettable moments. We can't thank her enough.

Sent on 23/06/2017

Brooklin Photography's reply:

Thank you so much for your wonderful review. It was such a pleasure capturing your wedding and I wish you a lifetime of love and happiness.