128 reviews
Quality of service

5 out of 5 rating

Response time

5 out of 5 rating

Professionalism

5 out of 5 rating

Value

5 out of 5 rating

Flexibility

5 out of 5 rating
23 User photos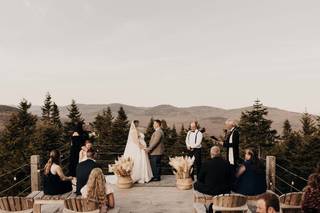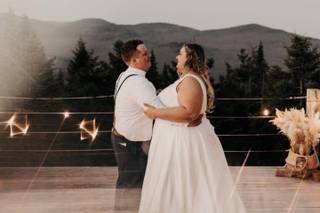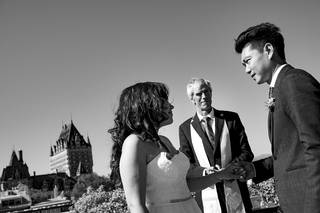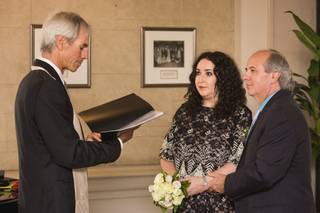 + 19

Photos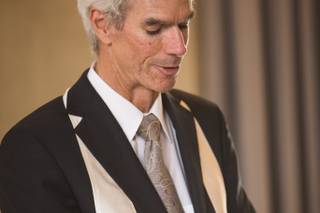 Chantel

Married on 05/10/2019

Great communication and saw our vision

Louis was an amazing asset to our elopement. We travelled from Ontario to Quebec, and we organized everything online. I was super comfortable and confident. I was able
To adjust the ceremony to exactly the way I imaged it. 10/10 recommend

Debbie M.

Married on 01/07/2018

Our wedding day of December 31, 2014 was performed by Rev Dr Louis LaFrance and we would not have changed one detail. We personally thank Louis for the time that he gave us in preparation of the ceremony and for the consideration in our changes and additions away from the standard ceremony. Some of these changes were a bit different and Louis gladly accepted them and took our dreams into reality. Louis was pleasant, warm, professional, and a true gentleman at heart and you know that he has a love for his work. This showed throughout our ceremony and I think he was as happy as we all were. This was the happiest day of our lives to date and everyone with us enjoyed the same feelings. Isabelle Radford our planner, Jonathan Robert our photographer, Jacques our violinist, and all the Chateau Frontenac staff also had some fun at our wedding ceremony. It was not a chore for anyone in the chain but a pleasure. We highly recommend that you consider Rev Dr Louis LaFrance for your special day.

Api R.

Married on 25/06/2018

Highly professional and very kind

Rev. Lafrance answered every question (included repeats) professionally and thoroughly.

I already recommended his service to my immigration lawyer in Boston. When necessary, I will support my lawyer's recommendation.

Are you interested?

Send a message

Katia

Married on 11/06/2018

excellent service

We were very happy with Louis service. he was very thoughtful and professional and he even spoke Spanish most of the ceremony (that was a nice surprise that we didn't expect )... he is great. thank you Louis

Fernando F.

Married on 24/03/2018

Martha and fernando´s wedding with dr. Louis lafrance, at the ice hotel in quebec

Dear Dr. Louis , thank you very much for ypur great ceremony for us. You´re an incredible person, with a fine sesibility, we we´re very happy at the Ice Hotel, the complete event was in spanish, and we wer´re very excite. Also your a very kind person and our friends that saw the video, told us that was a unique experience. Thank you for all.

Bill W.

Married on 17/06/2017

Rev. Lafrance officiated at our ceremony in Quebec City in June. We were coming from NC, USA so we had limited time to meet with officiants on a previous trip. We knew he was right as soon as we met him. He performed a beautiful ceremony and we were so happy he could stay after and enjoy the festivities and meet our friends and family. We got so many compliments on the ceremony and everyone enjoyed speaking to Rev. Lafrance.

Eline W.

Married on 26/05/2017

Very friendly and helpful experience with Louis. My husband and I live in the Netherlands. The wedding was at Cruiseship MS Maasdam. Our wedding was a fairytail. Thank you so much for this unforgettable day.

Trina S.

Married on 13/05/2017

Rev. Dr. Louis LaFrance was the officiant for our renewal of vows. This was our 5th year of marriage. He performed the ceremony beautifully. He was very personable and considerate. A true gem!!! If we have another ceremony in Quebec City, we will definitely call him.

Daryl B.

Married on 18/03/2017

EXCEPTIONAL WEDDING! We enjoyed Dr. Louis Lafrance as our wedding official and recommend him to anyone planning on a wedding. He provided a range of possibilities for the service and allowed us to make changes and adjustments to celebrate our respective cultural heritages and personal desires. During the service, he presented a wonderful demeanor - dignified but warmly embracing of those present. His calm approach provided reassurance during the ceremony and his careful planning ensured there would be no confusion or awkwardness of any kind. As a result, the wedding came across flawlessly in our video, a treasured memory for ourselves and those who come after us. Thank you, Louis! / Darryl and Nancy

Valerie J.

Married on 27/02/2017

Louis was the minister for our wedding at the Ice Hotel (Hôtel de Glace). He was professional, experienced, tall (you can see him easily even when you're sitting in the chapel), friendly, photogenic, cheerful yet peaceful...perfect officiant for our wedding. This was a destination wedding and we therefore didn't have a chance to meet a long time before our nuptials like most people would. Therefore, we meet a few days before at the Frontenac so we could get to know each other before the big day.

He provided at our request an example of order of the ceremony (what is said and done). He arranged it so that we could do both the unity candle and the rose ceremony, very accommodating to our requests.

We wrote/picked our own vows and readings to custom tailor the ceremony so it was special and unique to us. For example, a slightly nerdy but profound reading that made people go "oooo..." at the end...and another succinct one from a poet of the 12th century translated into English, relevant to today.

At the beginning of the ceremony, Louis and my now husband were inside the chapel with the guests: we had each guest contribute a rose to a vase on the altar as they arrived...then guests turned around, went outside, and saw me arrive by dog sled. It was a fun surprise!

After guests were seated, and doors shut, I entered to an acoustic guitar and flute version of a song from a particular favorite episode of Star Trek the Next Generation.

After, Louis told us that was the best ceremony, the most beautiful of the year, that I was the lovliest bride, but he probably says that to everyone, ha ha!

We made sure he joined us for a tipple at the Ice Bar after the ceremony.

Excellent experience. Highly recommended.

Thanks Louis!
Are you interested?
Send a message