Reviews
4.8 out of 5 rating
Quality of service

4.8 out of 5 rating

Response time

4.8 out of 5 rating

Professionalism

4.8 out of 5 rating

Value

4.8 out of 5 rating

Flexibility

4.8 out of 5 rating
96%
Recommended by couples
Awards
11 User photos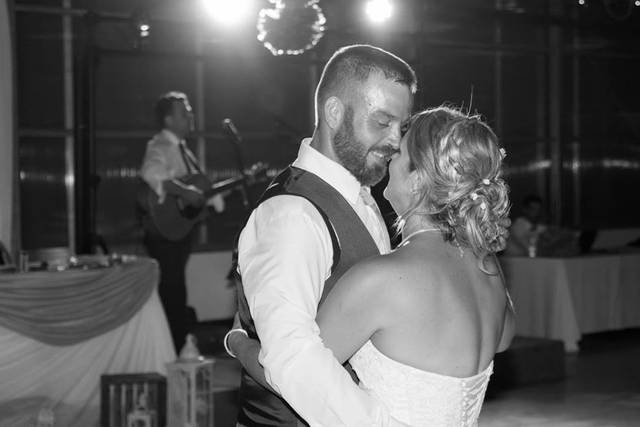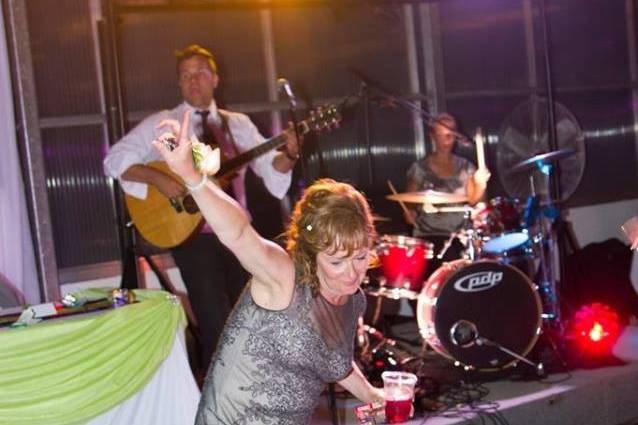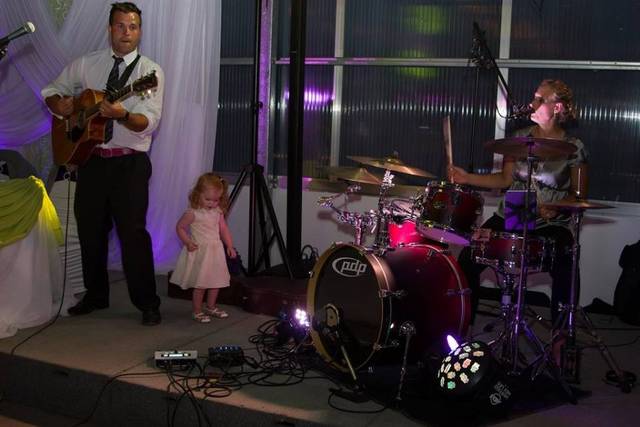 + 7

Photos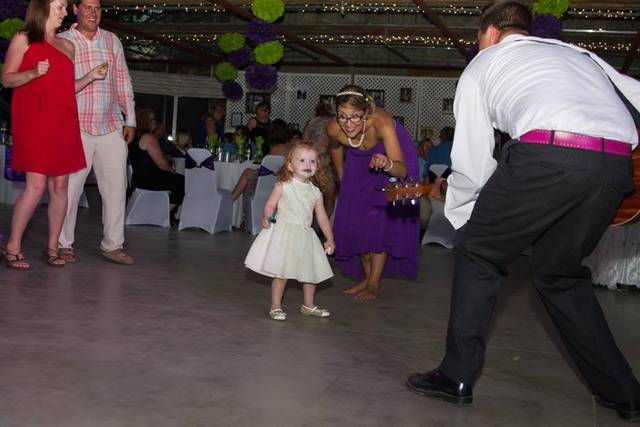 Jane M.

Married on 08/08/2022

Amazing Band!!!!

During the wedding planning journey you no doubt have a budget and you will most likely go over that budget. Every step of the planning journey, you are met with deciding where to spend your money to help curate the day of your dreams. For us, there was no question that we wanted a live band over a dj. We had a brunch wedding and we're t sure how a band would fit in (would it be slow, soft music?) Or could the band carry the room and create an atmosphere. Let me tell you! The DCF wedding band was amazing. Check out their YouTube, they give sneak peaks plus tips for how to make the most of a band for your special day. We found this so helpful as we wouldn't have thought of so many things. I also planned a surprise song for my bride (I sang to her) and the band helped me for prepare weeks in advance by giving me the song in different keys and really making this moment so memorable. All our guests say the band was amazing and my song to my bride was their fave moment. Thank you DCF wedding band (Alyssa, Tyler, Sharon). You all created the most amazing musical vibe and we loved having you at our wedding!

DCF Weddings's reply:

Thank you so much Jane! We had such a great time playing your wedding, and your song was an amazing addition to the day! All the best to you and Miriam :)

Nicole

Married on 16/07/2022

Incredibly Talented Band

Alyssa and the band are all extremely talented and profesional musicians. All the guests were raving about how good they were. Alyssa was very organized, personable, and responsive when we were planning the wedding. I would highly recommend hiring them!

DCF Weddings's reply:

Thank you so much, Nicole! It was a pleasure working with you :-) Your energy with your guests on the dance floor made our night!

Karli C.

Married on 05/09/2021

Exceeded Expectations!

We were so impressed with the 3-piece DCF band we had at our wedding! They played so many hit songs (many of which we had requested) and the dance floor was always live - so many of our guests complimented the band throughout the night! They also did MC service for us, and were great.
They were flexible with rescheduling our date due to the pandemic, and they were always responsive to our needs.
Highly recommend!

Are you interested?

Send a message

Rachel

Married on 05/09/2020

Unethical through Covid Pandemic

David Cavan Fraser is completely unreasonable and refuses to refund our deposit (50% of the contract amount) despite not being able to fulfill the contract due to Covid restrictions! He suggests that Government restrictions is us breaching the contract so we still owe him the remaining balance. He claims he's lost too much money because of Covid. We tried to be accommodating by rescheduling with several different dates that works for our other vendors, but he wants to dictate when we are to have our postponed wedding and have everyone else work around him. He is the only vendor we've encountered with this horrible attitude!

DCF Weddings's reply:

We are shocked and saddened by this review. We have proactively tried to be as accommodating as possible with all of our clients - and have successfully rescheduled 99% of their weddings (see everyone's comments below). We tried to work with you on re-scheduling, sent 8 other possible dates, which unfortunately you did not want. We had one other wedding already booked on the date you chose to reschedule to. So we made arrangements to have one of our other lead singers lead your wedding (we have 5 different lead singers that all work with us). You claimed that was unacceptable to have someone other than David and then cancelled the contract.

We further advised that it may be wise to wait to see if the covid restrictions would even be lifted by your new date (which is still not until this fall 2020) in the event it still needed to be pushed back again and perhaps we could go on as scheduled. That was also unacceptable to you.

We were a) willing to let you reschedule without penalty b) willing to make sure we had a phenomenal team to play at your new date and c) we were willing to wait to see if your new date could even happen

Covid has been certainly been a challenging time for all, and we're happy to have been able to accommodate and reschedule with almost all of our clients without issue.

Here are just a few of our other clients' replies to our flexibility and willingness to accommodate:
"I was going to email our vendors later this week but it looks like you beat me to the punch. Thank you so much for reaching out, it means a lot to Chris and I and just goes to show we have chosen the right people to be part of our special day (whenever it ends up happening)" - Emma and Chris
"Thanks so much for everything and your understanding during this wild situation. If there's anything we can do to help let us know, besides us telling everyone we know having a wedding that you guys have been amazing throughout this whole process!"-
Andrew & Vicki
"Thank you guys so much for your flexibility and reaching out ahead of everyone it is very much appreciated!!" - Kimberley
"Thank you so SO much, David! We really appreciate you!" -Sam & Doug
"Thank you again so much! Thank you for being so understanding and flexible throughout this time!" - Pheonix
" I know this is a tough time for you too, so thank you for being flexible." - Shayna
"Thank you again for being accommodating with our new date!" - Courtney
"Great news we will see you next year July 2021. Bonus is I have longer to create the playlist :) Have to look for the silver linings. Hope your family is well." - Julie and Angelo
"Thank you for that email, we appreciate how on top of things you were when this pandemic began"- Eric and Liz
"Hey Karrie and David, Thanks so much for your support, crazy times for sure!" - Nicole and Matt


Julia

Married on 03/09/2020

Amazing wedding music!!

David and his band were the highlight to our wedding! Due to covid restrictions we couldn't dance, so having a live band was such a highlight to our night! They kept the energy up all night, people were wiggling and dancing in their seats!! They were super flexible and accommodated all of our needs leading up to the day. Everyone LOVED them and they helped make our wedding unforgettable! I just wish we had another big event so we could hire them again!

DCF Weddings's reply:

Julia!

It was a great vibe at your wedding, so glad to participate and we loved being a part of it.

David and the Team

Disappointed

Zero stars. Yes covid affected us ALL. The way David handled our situation was VERY unprofessional. We had his band booked for our 2020 wedding, but rescheduled for 2021. With covid restrictions still in place, David's band were unable to perform. David was not willing to meet us halfway. He just kept our payment for services that he promised and was unable to fulfill. BEWARE! If you deal with David, you will notice how unprofessional he is. I am sure there are other bands out there who treat their paying clients with dignity and respect. We paid him $1400 for absolutely nothing. Choose a better band and READ CONTRACTS CAREFULLY! I want to stress again that David is very UNPROFESSIONAL.

DCF Weddings's reply:

Hey Jessica. We are very saddened by your hurtful review. I understand that Covid has put a damper on things, but it has done so for everyone. We bent over backwards to try to be as accommodating as possible.
We a) let you reschedule with no penalty, b) offered to let you reschedule again with no penalty, c) offered for you to use your deposit towards another event in the future and d) compromised on half of the contract amount if you wanted to outright cancel. I feel that we have done everything in our power to be as accomodating as possible and we were still more than willing to work with you in a diminished capacity.

If you decide to outright cancel the contract then it does fall under the cancellation clause of the contract, that you signed. This is why we have contracts for all of our couples so that we can all manage our expectations of each other. I believe it is very important to be very clear on these things upfront. We even waived 50% of the contract amount in an effort to compromise with you.

Wishing you all the best moving forward.

Allison B.

Married on 29/06/2019

Great experience!

From the beginning, David and Karrie were great and attentive! Always available for anything we needed.

DCF Weddings's reply:

Thanks Allison, we appreciate you trusting us with you day and for taking the time to write this review!

all the best,

David and Karrie

Jessica K.

Married on 11/05/2019

Best DJ around

There wasnt a moment where my dancefloor was empty....and we only had 30 guests! The DJ was professional, on time and very personable. He played amazing music and a good mix, they truly made our wedding the best night ever!

DCF Weddings's reply:

Jessica David!

It was such an honour to be a part of your amazing intimate wedding. I had a blast helping with the MC and the dance party as well. Really enjoyed the whole experience, thanks for taking the time to write this kind review!!

David

Keith

Married on 18/04/2019

Spring Wedding at the Glenerin Inn

DCF Wedding Music created the atmosphere at our wedding that kept people dancing, a bridesmaid join in for a couple of songs and thrilled all of our guests including our musician friends. Highly recommend David and Karrie for your event. WE will be including them for an event later this summer.

DCF Weddings's reply:

Keith,

We had such a great time at your wedding, it was a fantastic crowd to perform for and we had a marvelous time! Thanks again for trusting us with your day / night and for writing this kind review!

David

Mike T.

Married on 29/03/2019

Easy, reliable, professional


Working with DCF wedding music was very professional, organized and easy. They are super friendly, talented musicians, and they will actually email you back when you have questions. The communication was on point and I would reccomend them to anyone looking for a great band that's going to make the music part of your wedding easy and reliable.

DCF Weddings's reply:

Mike!
Thanks so much for the great review! It was great working with you leading up to the wedding and so glad it was a great and easy expereicne for you!
Are you interested?
Send a message