Reviews for Valerie Guzman Makeup Artist
Awards
36 User photos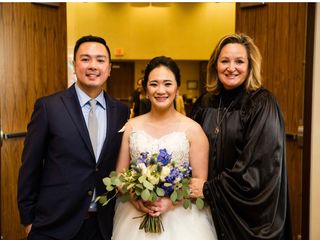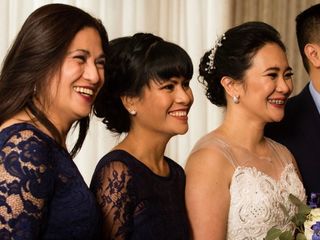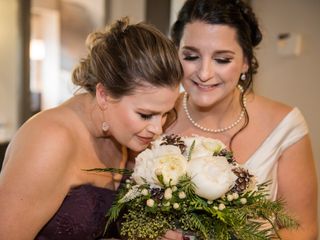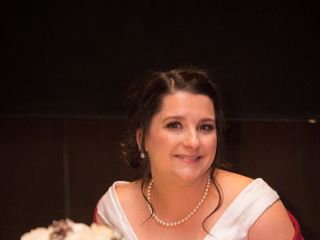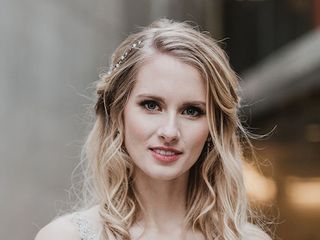 Rox Fajardo · Married on 18/01/2020

Bridal Hair and Make up? Go to Valerie!

Valerie gave me an impression that she wanted to make sure I will be the most beautiful on my big day. She was very detailed especially to my hair as this is really my concern. You should get her services, promise, it will be worth it.

PS: Price is very REASONABLE and yet beautiful result.

Sent on 28/02/2020

Kimberley · Married on 15/06/2019

Amazing at make up and hair

Valerie showed up on time and was very professional. She did a wonderful job on everyone's hair and make up. Really made the day special for all of us.

Sent on 13/09/2019

Amy Page · Married on 15/12/2018

You need to hire Valerie!

Valerie is incredibly talented with both hair and make up services! She came to our house for hair and make up for the bride and maid of honour, as well as hair for another wedding guest. She was able to perfectly re-create a hairstyle based on a photo provided!
Valerie is such a lovely person, inside and out, we enjoyed getting to know her during our trial session and on the wedding day. We will certainly look to hire her again!
You won't regret your decision to reach out to Valerie for hair and make up services!!

Sent on 28/01/2019

Denae Kiriaka · Married on 10/11/2018

Absolutely wonderful!

Valerie did such a fantastic job on me and my bridesmaids! Her prices were cheaper than a ton of makeup artists I found online, and yet the quality of the work was just as superb. She was absolutely lovely and so easy to work with. The work she did was exactly was I was looking for - dynamic enough to look awesome in photos, and natural enough to not look too dramatic in person. Absolutely loved it!

Sent on 17/01/2019

Natasha · Married on 28/07/2018

Amazing hair/makeup :)

Valerie was great to work with and I would highly recommend her to anyone! On my wedding day, she brought an assistant who did makeup for my mom and sister, while Valerie did hair for all three of us plus my makeup. They both did a great job on everything and my hair and makeup lasted throughout the entire night. Valerie was very prompt, professional and flexible with last minute location changes. Her prices were very reasonable and in fact lower than many other hair and makeup artists without sacrificing amazing quality.

Sent on 28/09/2018

Leah S · Married on 09/06/2018

Highly Recommended!

I had Valerie and her assistant do makeup/hair for myself, 4 bridesmaids and two mom's. They arrived on time, stayed true to their timelines and did an outstanding job on everyone. My makeup looked fresh for the entire night and I received countless complements on it. I was worried about looking like a clown since I don't usually wear much makeup and have had some bad experiences, but Valerie's style was natural and perfect for my liking. I would definitely recommend her to all brides and bridal parties. Thank you Valerie!

Sent on 15/06/2018

Michelle Carabeo · Married on 14/04/2018

Disappointed

I would like to first mention that I had a VERY large bridal party, and Valerie and her partner who came were so flexible and accommodating throughout the entire morning.
As the bride, I wanted an up do so that I wouldn't have to worry about pushing hair out of my face throughout the day. However, my up do was extremely loose and my veil came out literally right after we were announced husband and wife, and I didn't get to wear my veil in most of my pictures. I felt bobby pins poking out of my hair and brushing up against the back of my neck the entire day from ceremony until we went home at 2am after the reception. It was a very irritating feeling throughout the day.
A few of my bridesmaids were constantly pushing my curls back up because it was coming apart. Good thing some of my bridesmaids had a stash of bobby pins and they attempted to fix it as much as they could before we walked into the reception.
The service was really great, and Valerie was extremely kind and sweet the entire morning! However I was very disappointed with my hair. I was CONSTANTLY worrying that it would show in all my pictures and my bridesmaids were constantly trying to fix it throughout the day to ease my stress. Every chance I had, I would push my hair back up because I could literally feel it getting looser and looser. It was just an added worry/stress that I didn't need on my most special day :( A few of my bridesmaids were also not very happy with the way their hair turned out. For a bunch of them, it was their first time ever being a bridesmaid and they felt they needed to fix their hair before we left for the ceremony.

Once again, service, communication, and the fact that Valerie was super duper accommodating was great. However, I was just not happy about my hair at all.

Sent on 18/04/2018

Laura Mills · Married on 24/03/2018

Amazing hair and make-up!

Valerie and Suzanne did an amazing job on myself, bridesmaids, mother and MC. We were all a little hesitant to have our make up done due to some horror stories we have heard (face different colour than neck or too pale) but we were all thrilled by the job they did. We looked like ourselves but better! Bright skin and eyes, perfect blending and both the hair and make up lasted all day and night! I would highly recommended them to anyone!

Sent on 07/04/2018

Valerie Guzman Makeup Artist's reply:

Thank you Laura for your lovely review. You and your wedding party were a pleasure to work with. Thank you for putting all of your confidence in us.

You all looked beautiful! Cannot wait to see your pictures :)

Congratulations!

Patricia Celis · Married on 07/03/2018

Everything I wanted and more

Valerie made me feel my best and my most beautiful on my wedding day. I received so many compliments on my hair and makeup, and it truly was everything I envisioned and more. She's the kind of make up artist who ensures you feel comfortable with what she does or suggests, and I really appreciated that. Thank you Valerie!

Sent on 12/03/2018

Jessie Solano · Married on 17/02/2018

Winter Wedding

Valerie was absolutely wonderful to work with on my wedding day! She truly captured the look I was going for and made me feel comfortable and confident with both my hair and makeup! She was also very professional and kept me calm, as my nerves started kicking in with the chaos and rush right before the ceremony (bridesmaid was late, family was getting moody, we were running later than scheduled,etc). I remember the moment she looked at me and said "Dont worry- everyone will wait for you, its totally ok" (shall we add part-time counselor also? :)). Her prices were also very competitive (compared to some of the exaggerated prices I saw in my search). Overall I would highly recommend working with Valerie- she helped my bridal party and I all feel our best and beautiful on this special day.

Sent on 31/05/2018

Valerie Guzman Makeup Artist's reply:

Thank you Jessie for all your kind words, I am glad I was able to bring you a bit of ease on such an important day of your life. It was truly a pleasure working with you and your lovely friends. Congratulations on your marriage!