Reviews for Mimosa Floral Boutique
Awards
15 User photos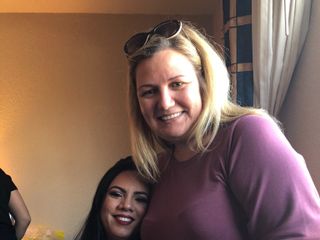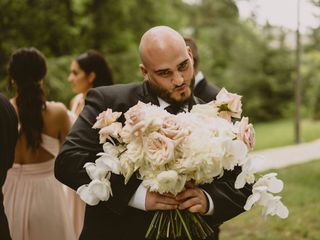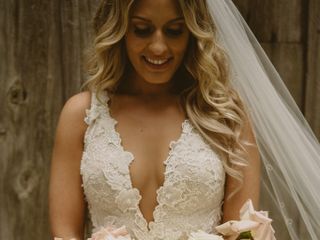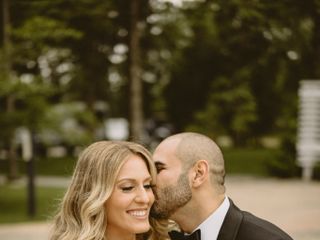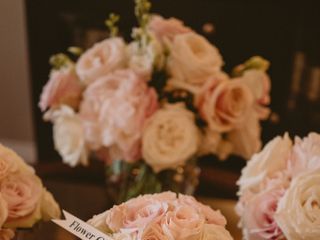 Roberta · Married on 13 of October of 2019

Just loved her work

Cidalia is the lady that made my bouquet and decoration. Even though it was simple, she put the same effort like it was fancy!!! She is very attention and help you a lot if you not sure about what to choose!

Sent on 15/10/2019

Mimosa Floral Boutique's reply:

Roberta, you are such a nice kind person and I was happy to be part of your special day!

Wishing you and Eurepedis a Lifetime of happiness!

Tim Correia · Married on 15 of June of 2019

Better Than We Imagined

As a couple who had flowers near the bottom of the priority list, we were blown away by the end result with Mimosa. While we had some idea of what the end product would look like, it' still hard to picture it until you see it on the day of your wedding. Cidalia did an incredible job of putting together arrangements that complimented our barn wedding. She even went so far as to find white flowers with a navy center that matched the bridesmaids dresses. While the bouquets and corsages were beautiful, it was the center pieces and florals on the head table that really stood out. They were so full without being overwhelming. The arbour and the greenery that was added to the barrels for our outdoor ceremony looked amazing and were perfect.

Cidalia has an incredible eye and it so much fun to work with. She's so bubbly and does a great job of helping make your ideas (as vague as ours were) a reality. You can pick you budget and she actually sticks to it so that you don't end up blowing your budget. She was also really flexible with her hours to meet with us after work and even made a trip on a weekend to our venue to get a better idea of the space. We would absolutely use Mimosa again for any of our floral needs, and will be recommending her to all of our friends.

Sent on 04/07/2019

Mimosa Floral Boutique's reply:

Thank you Tim for the wonderful review! It was an absolute pleasure to work with you and Krista and I'm grateful to have been a part of your special day!

Looking forward to many more occasions to serve your family.

Wishing both of you all the Love & Happiness in the world.

Olivia Storic · Married on 15 of June of 2019

Breathtaking!

After hiring Mimosa to work on my bridal shower I knew that they were the clear choice when it came to florals for my wedding day. We met throughout the planning process to ensure my florals were up to date with my current tastes and wedding overall theme. Cidalia listened to what I was seeking and made amazing recommendations to give arrangements more dimension and flair. I couldn't be happier with how it all turned out! Thank you Mimosa!!

Sent on 12/09/2019

Mimosa Floral Boutique's reply:

Olivia, thank you so much for the lovely review. Thank you for trusting me. I'm very grateful to have been part of your special day.

Wishing you and Jason a lifetime of Love and Happiness

Daisy Goulart · Married on 30 of March of 2019

Fantastic experience

Cidalia and the Mimosa team were in charge of all the flowers for my wedding in March and I was extremely pleased with how easy the planning process was and the gorgeous results. I left all decor up to Mimosa, including candles and table cloths. I had a vision, but didn't know to execute it. The Mimosa team took the time to go through all elements with me and we were able to piece the whole picture together. I had a firm budget, so Cidalia was able to add and remove items in order to meet my budget. I recieved such an amazing deal and she even threw in some extras. Worth every penny!
I'm soo happy with my pictures because of how beautiful the decor and bouquets were. Thank you Mimosa!

Sent on 22/10/2019

Mimosa Floral Boutique's reply:

Thank you Daisy for the delightful review. I appreciate and thank you for having the faith in me to execute your vision beautifully. It was a pleasure to be apart of your magical day. Hope to have the pleasure of working with you again for your next event!

Wishing you both a long marriage filed with love and happiness.