Reviews
5.0 out of 5 rating
Quality of service

5 out of 5 rating

Response time

4.9 out of 5 rating

Professionalism

5 out of 5 rating

Value

5 out of 5 rating

Flexibility

5 out of 5 rating
100%
Recommended by couples
14 User photos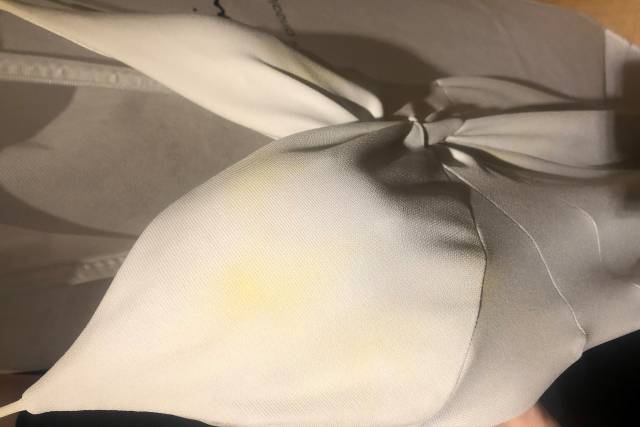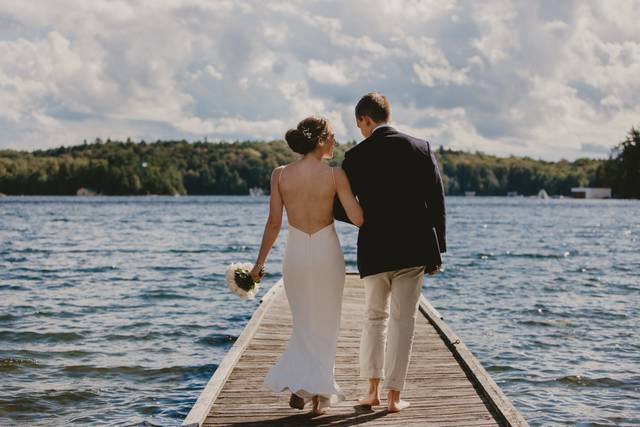 + 10

Photos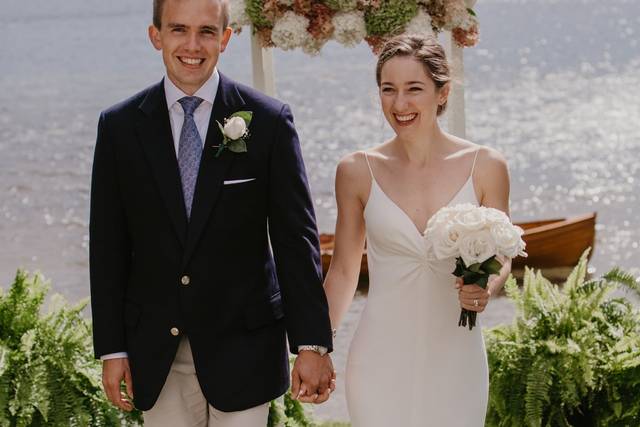 Priyanka

Married on 24/10/2020

A small business with a big heart

Nadine walked me through each step of the dry-cleaning process and answered my (many!) questions with details that put my mind at ease. She was totally upfront about what I could expect (my gown is gently used). Then the pandemic hit and we went into lockdown. Nadine was in touch with me throughout. She wasn't satisfied with the initial results and wanted to try a different method (at no extra cost). She sent me before and after pictures to make sure I was happy and later organized a safe and responsible way to deliver the dress. I didn't have to ask for any of this- this is just the kind of professionalism and warmth you get with Grace Specialists. P.S. The dress looks better than the pictures!

Style & Grace Cleaners's reply:

Thank you Priyanka! These words are such an encouragement during the challenging Covid-19 times. We are passionate about what we do and how we serve our clients because of the wonderful relationships we build along the way. It was our absolute complete pleasure to care for your gown and achieve the best possible results for you. Wishing you safe & healthy days ahead.

Christian M.

Married on 05/09/2020

Look no further! Best cleaner in TO!

Grace Wedding Gown Specialists fixed my dress after it was destroyed by another cleaner. I borrowed my cousin's wedding dress. Everything about my wedding was perfect until I received the dress back from the first cleaner I went to. I received it back covered in yellow stains. I felt awful, so I spent the next 3 weeks consulting 10+ dress cleaners in TO. That is when I found Grace Wedding Gown Specialists. This company is a family run business who is passionate about cleaning. They have a wealth of knowledge, and genuinely care about their customers. They fixed the dress after several cleaners told me it wasn't possible! Grace was able to get the dress back to its original condition, which you can see by the photos from my wedding day was in perfect condition. Do not look any farther for a wedding dress cleaner. Even if this company is out of your way, I promise it is worth the drive. Not only are they VERY skilled at what they do, they are also some of the loveliest people you will ever meet.

+ 2

Photos

Style & Grace Cleaners's reply:

Wow Christian!
Thank you so much for taking the time to write such a lovely, in-depth review of our business! We're so happy that we were able to revert your cousin's gown back to near new condition. We know how stressful weddings can be, especially now due to Covid, so we're so glad that we were able to take one thing off your plate. Our whole team is very passionate about what we do and we appreciate a good challenge!
We'll be sure to share your kind words with our team during our next meeting. Wishing you health & happiness always!

Lauren K.

Married on 23/05/2020

Wonderful experience!

I took my dress into Grace Wedding Dress cleaning as I had yellow spotting on the neck line (prior to my wedding). Nadine was an absolute pleasure to work with from the first call to when I picked up my clean dress. She provided professional advice on my options for cleaning, walked me through in depth the care they would take to ensure I was comfortable with them handling my dress. They were able to remove the yellow completely and it looked brand new upon pick up! Would highly recommend to anyone looking for excellent service and quality of work. Thank you so much!

Style & Grace Cleaners's reply:

Thank you Lauren for your kind words! We are so thrilled that we were able to provide you with a gown care plan tailored to your needs. It was our absolute pleasure to provide you with best advice possible in a quick turnaround. We wish you health & happiness always!

Are you interested?

Send a message

Wedding B.

Married on 01/02/2020

Highly recommend for quality wedding gown care

After the wedding, I debated the MANY options of what to do with my dress - sell it, donate it, clean it (and if so, who do I trust to do it right?). I got married in 10 ft of snow...which I'm pretty sure was still trapped in the bottom of my gown! I'm so glad I found Grace Gown Care and Nadine who made me feel reassured my dress was in good hands and would get the treatment it needed to preserve it for years to come. I dropped my dress off for a thorough assessment (completely documented via video for me to watch and ask questions to truly understand what was necessary to bring the dress back to life) and was even given a chance to "say goodbye" to it in person after cleaning and before it was boxed and preserved beautifully. There were many options presented to me along the way so I could make educated decisions and decide what was something that needed to be taken care of now vs. the future if someone were to wear it again. I somehow felt like I was in the drivers seat despite not having NEARLY the experience Nadine demonstrated throughout the process. Nadine was warm, honest and very thorough and made sure I understood the risks associated with the process. It paid off big time because my dress looks brand freakin new and I couldn't be happier with Grace Gown Care. I would recommend anyone who is considering getting their dress cleaned to get an assessment done with Grace so you can make a fully informed decision supported by experts in the business. Thank you for a wonderful experience Nadine!

Style & Grace Cleaners's reply:

Wow Allie! Thank you for such amazing feedback! I am so happy we were able to help you make informed decisions about your gown care! We love it when clients truly understand the information we convey about caring for your wedding gown. We're so happy that you have an amazing keepsake to always admire in the years to come. It was our absolute pleasure to be able to give you the best gown care experience possible. Wishing you health & happiness always!

Drithal K.

Married on 13/10/2019

Worth every penny and long drive

Amazing mother and daughter. Professional, my wedding outfits were immaculately ironed and stayed like that even transporting them to Niagara. Was a relief to know such amazing service exists with amazing people running it. Thank you 🙏🏻

Style & Grace Cleaners's reply:

Wow Drithal! Thank you so much for this feedback! I can only imagine how stunning you looked on your wedding day!! It was our absolute pleasure to provide you with pre-wedding care specifically for your stunning & very intricate formal wear. Wishing you health & Happiness Always!

Jillian B.

Married on 28/09/2019

These people are experts!

I bought my wedding dress secondhand, and it was a little dingy with stains along the hem. Grace completely restored it to its original white hue - it looked brand new! They were so thorough, documenting everything, and even sewed in new hanger straps. Their expertise was well worth the price!

Style & Grace Cleaners's reply:

Thank you Jillian! We love these pictures!! We are so thrilled about how stunning your gown looked on your wedding day. Thank you for allowing us to care for your previously loved wedding gown! Wising you health & happiness always!

Yarima G.

Married on 07/09/2019

Amazing quality

Wow what can I say, Nadine and her mother were just absolutely amazing when it came to my wedding dress. The amount of work and effort they put in truly showed and I was floored when I went to pick up my dress. It was absolutely spotless, after purchasing from The Brides Project second hand, and Nadine did not rush through the process at all. She explained everything that was done and gave us great advice for next steps with the dress. She also gave me a copy of the artistic drawing they made with their artist and a personalized note which I didn't even find until after I unwrapped my dress, what a lovely surprise ! You can absolutely trust them even with the most delicate of dresses, I highly recommend this beautiful family.

Style & Grace Cleaners's reply:

Yarima! We are swooning over your lovely words!! Thank you so much for taking the time to provide such detailed feedback - Your words encourages us to continue striving to exceed our clients expectations. We want to commend you for first of all choosing to purchase your gown from 'The Brides Project'- What a wonderful cause to support! It was such a pleasure to meet you, your sister and your mom. We wish you continued joy & harmony on your upcoming wedding day.

Alessandra P.

Married on 26/08/2019

Knocked my socks off!!

This review comes far too late, though it is better late than never.

Words cannot, CANNOT express the care that Nadine provided - I can't even call it a service, because this was truly care.

I had a beautiful Leanne Marshall custom wedding dress, and a dry cleaner completely destroyed it by putting a 100% silk wedding gown in a hot water wash...unfathomable. My dad had gotten the gown cleaned for me to surprise me, and when I opened the box I saw a greyed and yellowed shrunken, creased and ruined dress. It was so, so sad for everyone.

I spoke to gown specialists in the states and Canada including two services that restore damaged gowns for Museums. They all said there was abosolutely nothing that could be done.

I then decided to reach out to Grace Gown Care and heard back immediately from Nadine. She was so kind and compassionate, and we had many emails and calls over a few months trying to think of what the best solution would be. Nadine said she would try to restore the gown but couldn't make any promises given how ruined it was. She and the team worked so hard to gently and carefully restore the gown, doing the best they could to undo the damage that was done.

I was absolutely stunned to hear from Nadine that she had managed to help bring the gown back to a place where it still resembled a bridal gown - I then saw it and was completely blown away. Nadine did more than that - she is such a compassionate and wonderful person who truly cares so much about what she goes. Thank you, thank you, thank you!!!!

Catherine E.

Married on 17/08/2019

Shipping across country during a pandemic

After my wedding I went to Grace Wedding Gown Specialists to get my dress both cleaned and preserved. Who would have known that life would get crazy and I not only moved out of the province soon after but a global pandemic hit! I worked with their amazing team to get my dress shipped to me safely and without any issues. Throughout the entire process they worked closely with me every step of the way and constantly kept me updated with both emails and phone calls. I always felt like my dress was in great hands! Can't thank them enough for taking such great care of my dress. It looks fantastic!

Style & Grace Cleaners's reply:

Thanks so much for taking the time to leave us a review! "Who would have thought" is most definitely the phrase of 2020/2021! With all the new changes in the world we've done some pivoting to our services to allow our clients to work with us, regardless of where they are. We're so happy we were able to work with you on one of our first gown shipments out of province! Thank you for allowing us the privilege of working with you on your gown. Wishing you health & happiness always!

Wendy L.

Married on 17/08/2019

AMAZING! Lovely team

Grace is EXTREMELY knowledgeable and professional. I would not have trusted my delicate dress anywhere else!

Style & Grace Cleaners's reply:

Thank you Wendy! We are so thrilled to have been able to care for your lovely wedding gown. Thank you for allowing us our gown care knowledge in order to get the best results in the care process.
Wishing you health & happiness always.
Are you interested?
Send a message