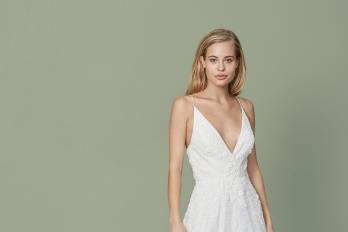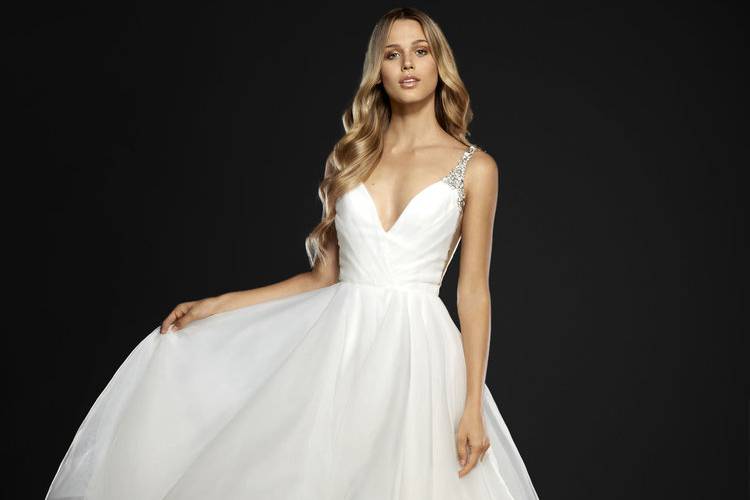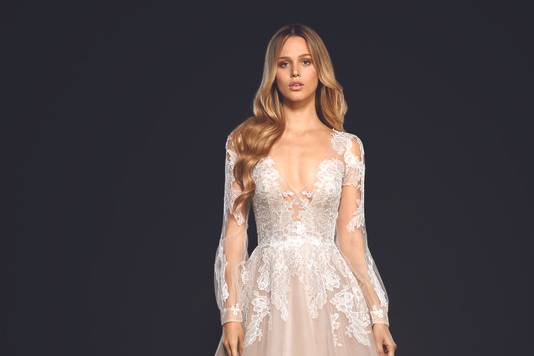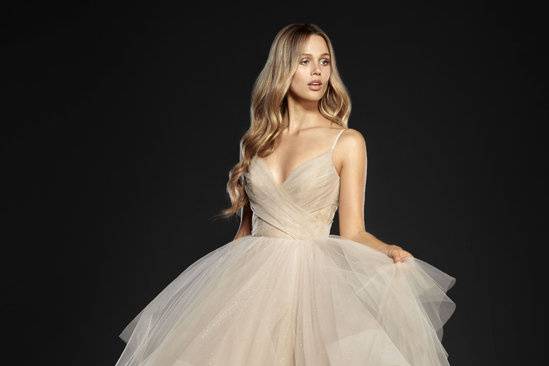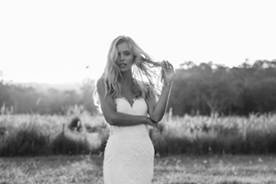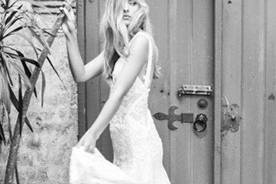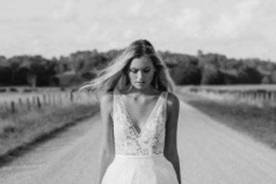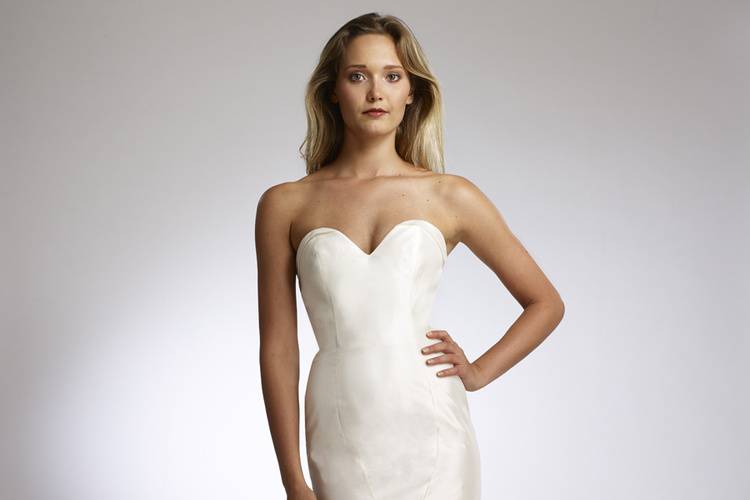 About
Pearl Bridal House is a Mississauga, Ontario wedding business that sells high-end bridal gowns from some of the world's top bridal designers. The business has been featured in numerous publications, like The White Book, Style Me Pretty, Weddingbells and WedLuxe. Book your appointment today to check out all of their bridal collections!
Designs offered
Customers can find deals on dresses that are up to 70 percent off. Also available are sample sales, trunk shows, and alteration services. The business sells a number of designer wedding gowns. Brides can find the following selection:
Christos
Gemy Malouf
Hayley Paige
Katie May
Kelly Faetanini
Kenneth Pool
Lis Simon
Matthew Christopher
Tara Keely
Tulle New York
Accessories offered
There is a wide selection of accessories as well, including:
Shoes
Jewellery
Hair accessories
Headgear from designer labels
More information
Who do you provide services for?
Bride
Bridesmaids
Flower girls
Mother of the bride
Mother of the groom
Any other questions?
Request pricing
Quality of service

3.9 out of 5 rating

Response time

3.7 out of 5 rating

Professionalism

3.9 out of 5 rating

Value

3.9 out of 5 rating

Flexibility

3.9 out of 5 rating
17 User photos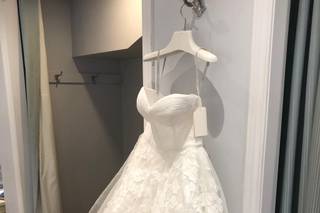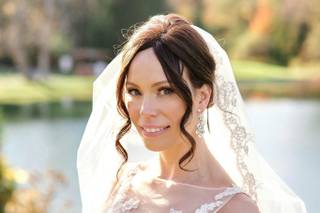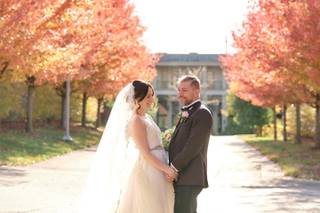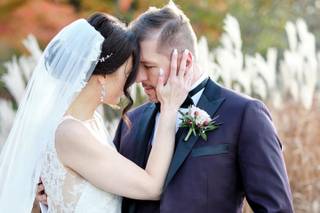 + 13

Photos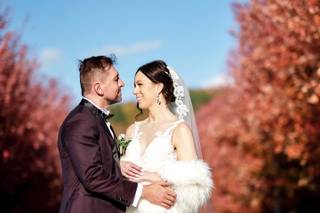 Michaela

Married on 18/09/2021

Amazing Experience

I used to walk by this boutique every weekend with my mom when I lived in Port Credit. I finally got to go in to look for a dress and I found the perfect one ♥️

Della L.

Married on 05/06/2021

Beautiful dresses but disappointing experience

I was so excited and pumped to go to this boutique and finally try on some beautiful dresses. I always walk by this boutique on my way to my favourite ice cream place.

I woke that morning with so much joy and feeling of this was it but when I arrived things quickly changed.

Although the staff was very welcoming and nice to work with I felt I was a little mislead and ending up leaving the salon in tears.

After corresponding twice , once in person but mostly through email due to the pandemic , I had asked and wanted to confirm if they carried plus size dresses. I received a reply saying yes and could try up to size 24 in store. This had put some ease at mind and helped with some anxiety, but when I arrived and after going through the racks I was being put in size 10-12.

Obviously this was very upsetting. When I had asked the stylist why she explained they don't have my size in store. I was absolutely mortified.

I'm not sure where the miss-communication was but I find this to be very unprofessional and a huge money grab just to get business into the salon. I hope in the future things can change and us plus size girls can be represented in a loving and positive way.

Alicia S.

Married on 23/01/2021

Unacceptable customer service and professionalism

Don't be fooled by the cute exterior. Inside is a nightmare.
Last weekend, I brought my small bridal party to try on bridesmaid dresses at this boutique. I chose Pearl Bridal House because they were one of the only boutiques in Ontario to carry the particular designer I was interested in. A designer that makes a very extensive and inclusive sizing collection of dresses.

After confirming our appointment earlier in the week, and confirming that the dress collection came in a plethora of sizes and colours, I was reassured that they carried dresses up to sizes in the 20's and that they had all the colours offered from the designer.

This experience was not only embarrassing for me as the bride, but also heartbreaking to witness that a bridal boutique in 2020 cannot accommodate body shapes/sizes above size 8! To make your customer feel even worse about not fitting into a dress by responding with "that sucks" is completely unacceptable.
If you value a responsive, positive and kind experience, this is absolutely NOT the shop for you.

Problem #1: I told my bridal party to look through and see what dresses they were interested in. I asked to see the colour I had previously chosen, and was told they did not have it, contrary to what I was told on the phone. They also did not have the new collection of dresses that was released earlier in the year.

Problem #2: The consultant was incredibly rude and unhelpful. A bridesmaid needed a dress in a size larger than an 8 and when she asked if they had any dress that she may fit into, she was told no. She tried on the 8, came out and told the consultant that it wasn't going to work and her response was, "that sucks". I wish I was joking.

Problem #3: Knowing a customer was having a tough time, she offered NO alternatives or suggestions to try to help my bridesmaid find something. She simply put the dresses away and my friend was left to sit out and watch the rest of my friends try on their dresses. VERY poor professionalism and customer service.
Problem #4: As the appointment came to an end, we asked if we could have our measurements taken so that we would know what size to look for. We were told no; measurements only happen if we are placing an order with them. Out of curtosy, knowing a bridesmaid was struggling to find a size, you can't even offer to do one measurement at the very least?
Overall, I would NEVER recommend this boutique for a bride or a bridal party.

Are you interested?

Request pricing

Livia J.

Married on 16/10/2020

Excellent for alterations and accessories!

Ana did my wedding dress alterations and was amazing! I loved my dress! I also bought my veil and earrings from Pearl and loved how well everything looked together. I got my veil severely discounted due to it being a bit older season and sample but it matched my dress perfectly! My Sara Gabriel earrings were also discounted and so perfect!! Couldn't have been happier.

+ 3

Photos

Rachel G.

Married on 29/04/2020

Wonderful experience!

I visited Pearl Bridal House in November 2018 during my lunch hour on a weekday to attend their sample sale, so I was on my own! The owner of the store was flexible with my the timing of my appointment even though I was a little late due to traffic. She stayed with me for the entire appointment, paid attention to the vision I was describing, and even took pictures for me! It felt like shopping with a friend :) The team made my visit a really fun experience. In the end, the dress I chose was actually picked out by the owner of the store! It was a beautiful Christos Claire gown. It was a dress worth $5000, and I got the sample for $1500! It was an incredible saving! They even offered a discount on alterations which they do in house. Anna, who did my alterations is just wonderful. Thank you so much to the team at Pearl House for everything! :)

Mary J.

Married on 19/10/2019

Good Start, Disappointing End

I purchased my gown and veil at this bridal shop. The gown buying experience was average, but the consultant helpful and attentive. I had already found the dress I wanted to try on online, and saw that they carried it, so I booked an appointment. I loved the dress and ordered it in.

When the dress arrived, I decided I would get my alterations done in-house. The seamstress was absolutely lovely, and my consultant let me know they would get back to me with the quote for the alterations the following day.

Even though it was mentioned multiple times how well the gown already fit as-is, my quote from my consultant came back for $850. It should be noted that I was only getting the sleeves and skirt hemmed, the top of the keyhole back taken in slightly, and getting a bustle added. The material is a simple white crepe, with no embroidery, lace, or beading at all. This was well above my alterations budget, but I was willing to justify it as the seamstress was so talented. But when I requested a breakdown of how they arrived at this price so I could make sense of it, they told me that they could not provide that as they "look at the dress as a whole". I decided I would take the dress as-is.

Be warned they only have your dress delivered 6-8 weeks before your wedding date, leaving minimal time to find other alteration options outside of their own.

I had to take my chances and show up on a Saturday morning to pick up my gown and veil as-is, as my consultant never got back to me to confirm a pickup time. We had to wait a half an hour before the employee brought down my dress and veil, and were worried that it might have been misplaced. Multiple other employees walked by us while we were waiting, and did not acknowledge us. My consultant never followed up with me to make sure everything was ok with my gown and veil.

I think there are other bridal shops that could offer a more positive experience.

Alexandra M.

Married on 21/09/2019

Cutest little boutique shop!

Pearl Bridal House was the cutest boutique where I found my Hayley Paige dress and it was everything I dreamed of and more.

My experience with Pearl didn't start off very strong. It took a couple of weeks to make an initial appointment as someone had to e-mail you back with an available date and time. I believe that took a couple of weeks to book. I kept calling to make an appointment over the phone but it was always very hard to get someone to answer. On my last attempt to make an appointment with them, someone answered the phone and took my call. Only then was I able to speak to someone but was reverted back to the website to get an e-mail back with a possible date and time. The booking process here made it difficult to be excited as it was a little frustrating trying to just make an appointment.

Once my appointment was finally booked, I went in to try a few dresses. The stylist that was with me wasn't really understanding my vision and I began to get a little frustrated. I kept getting asked if "that was my dress" but it just wasn't there yet and I didn't understand how the stylist wasn't picking up on my non-excited reactions. I made a second appointment and it was much better. I had a new stylist who seemed to understand what I was looking for a little better and we eventually found the perfect dress after confirming a few adjustments could be made to it.

Pearl offered an event to all the upcoming brides to shop for their accessories. I found my veil, belt, hair piece, and earrings there and they were all absolutely beautiful, just a little on the pricer side.

Everything from then on was great! My parents were able to break down the payments for the dress and accessories which helped financially. The girls that helped me with my fittings and all that after were also very helpful and friendly. My experience with Pearl didn't start off too strong but I'm very happy with how it all came together!


Deborah

Married on 21/09/2018

Problems with Customer Service

Even though I chose a beautiful Matthew Christopher gown at Pearl, I feel it is important to share my difficult experience with the customer service at this boutique. Reading through other reviews, I am surprised to read about similar experiences, and I wish that I had read them before choosing to shop here. First, the positives - Brandon our sales person was delightful, very helpful and enthusiastic. Anna the seamstress was lovely and worked hard to complete my gown perfectly. However, I had a very difficult time with the communication practices of this boutique. My final fittings were scheduled within one week of my wedding, and when I had a scheduling conflict I was completely unable to get a response or an answer to any of my emails or phone calls until the day before the (conflicted) date/time they had given me (this amounted to 4 days with no response). Finally I decided to cancel the conflict (a pre-wedding dinner being held for us) in order to make the fitting time work, which was the last available time on a Saturday. When we arrived, we were asked to wait for half an hour, but the only other customer in the boutique was a bride who was trying dresses on for the first time, and had not purchased a gown yet (this was easy to overhear). In other words, though I had asked for an earlier time that day to accommodate my event, I was bumped to the end of the day not for another bride in need of alterations, but for a potential new customer. At that fitting, there were numerous issues and the dress was nowhere near ready, yet my wedding was 6 days away, and I had long beforehand communicated to the boutique that if the gown could not be finished that weekend, I could only next come in for a final fitting the day before my wedding (given my work schedule in Toronto, commute time to Mississauga and the boutique's hours). I had my final fitting the day before my wedding, and after an hour and a half, taking the dress on and off 4 times, my dress was finally ready - barely in time for me to drive back down town and check into my hotel room. The net of all of this was a tremendous amount of stress for me that I believe was unnecessary. I feel this boutique has a problem in dealing with their customers in a timely and compassionate manner. Not returning phone calls or messages from your paying customers, when there is such an important deadline looming should be absolutely unacceptable. I sincerely hope that future brides will benefit from reading this review, and I also hope the boutique owners will consider revising their policies and practices when communicating with customers who have spent a lot of money and, more importantly, are so emotionally invested in such an important purchase.

Chantal S.

Married on 15/09/2018

Dream Dress

Other than me marrying my best friend, the dress is the most important part of it all to me! The Pearl Bridal House team was fantastic. I walked into the house not having any clue what style of dress I was looking for. With a few quick questions they had me trying on some contenders. They listened and knew exactly what would work for me. Within an hour I had found "The One". A stunning Katie May Monaco dress; Loved every bit of my experience with them. Thank You!

+ 2

Photos

Sable C.

Married on 11/06/2018

Such a fun experience

Brandon was my sales associate and from the beginning he was so welcoming. At this time I had already found a dress and returned it to another store. I didn't come into this bridal shop with too much expectation or even confidence. Brandon made me feel so comfortable and asked me what type of dress I was looking for. At that point I wasn't sure, I just wanted something to hide in. I tried on some gowns to please other people. Brandon saw me looking at one dress earlier and suggested I try it on. I said no cause I wasn't feeling very pretty. I ended up finding a dress that I really liked that hid the parts of my I didn't like. It was a beautiful gown but it wasn't really me. I left without a dress that day. I came back the following day by myself without anyone. I was very happy to see Brandon there again. I had a lot of time to think and was feeling better about myself. I asked Brandon if I could try on the slim fitting Frankie gown by Made with Love. It fit like a glove and Brandon made me feel so good in the dress. He also knew his designers and showed me all the ways we could customize it. We ended up raising the neckline and adding buttons on the back. They even sent me a swatch of the fabric before the dress was in so I could plan m accessories with it. I also got my shoes and vail there as well. If it was not for Brandon I would not find the dress of my dreams, and feel as confident as I was to make the right decision for myself. Little tip out there for future brides: Buy the dress of your dreams not the one people tell you that you should wear o fit a certain body type.

Thank you so much!!!
Proud to be the new
Sable Tuske!!!
Pearl Bridal House Real Weddings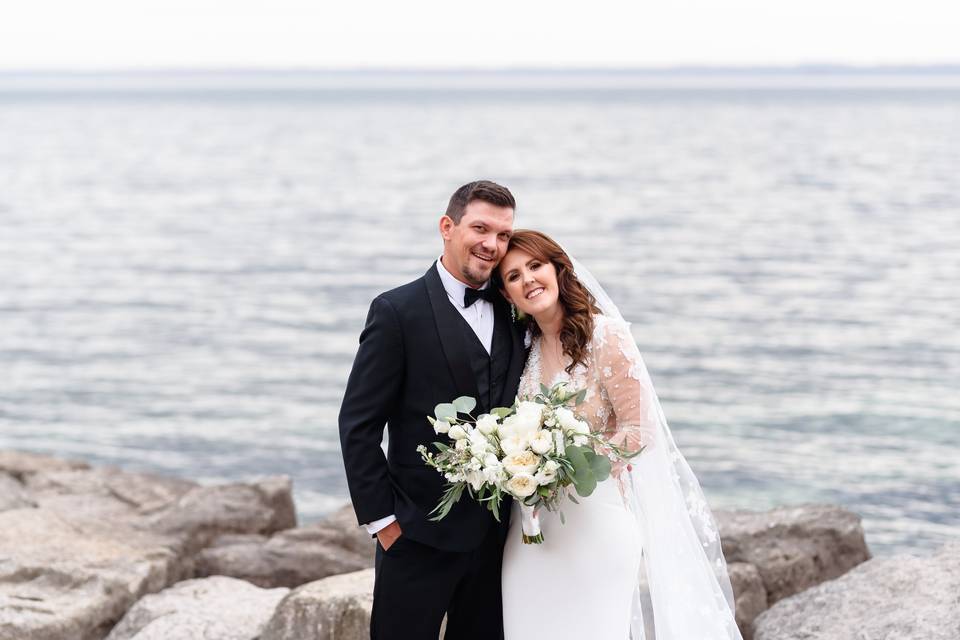 Jennifer & Dustin
64 Photos · 16/Oct/2022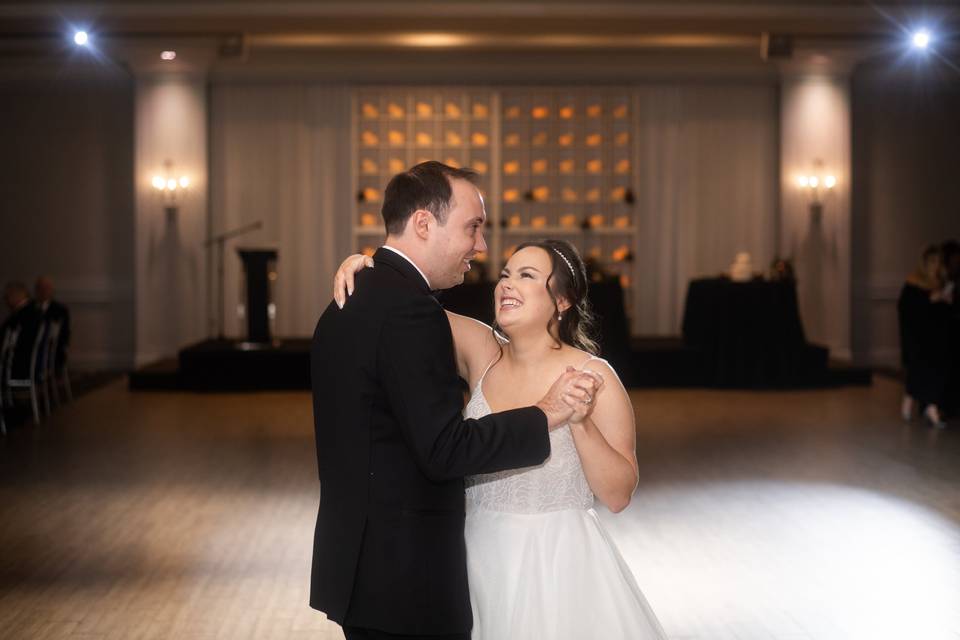 Shannon & Daniel
47 Photos · 11/Dec/2021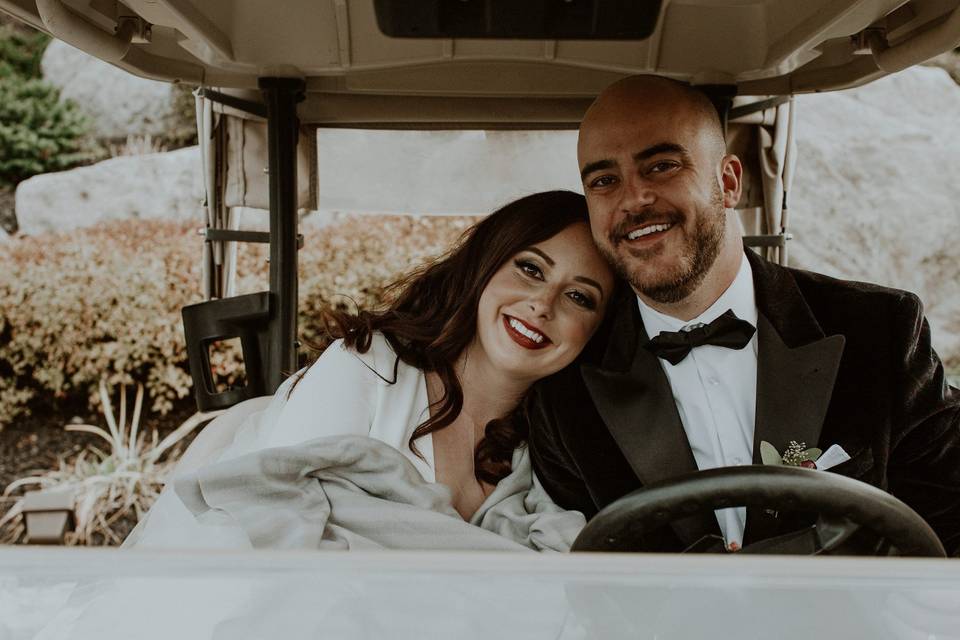 Mary & Darcy
42 Photos · 19/Oct/2019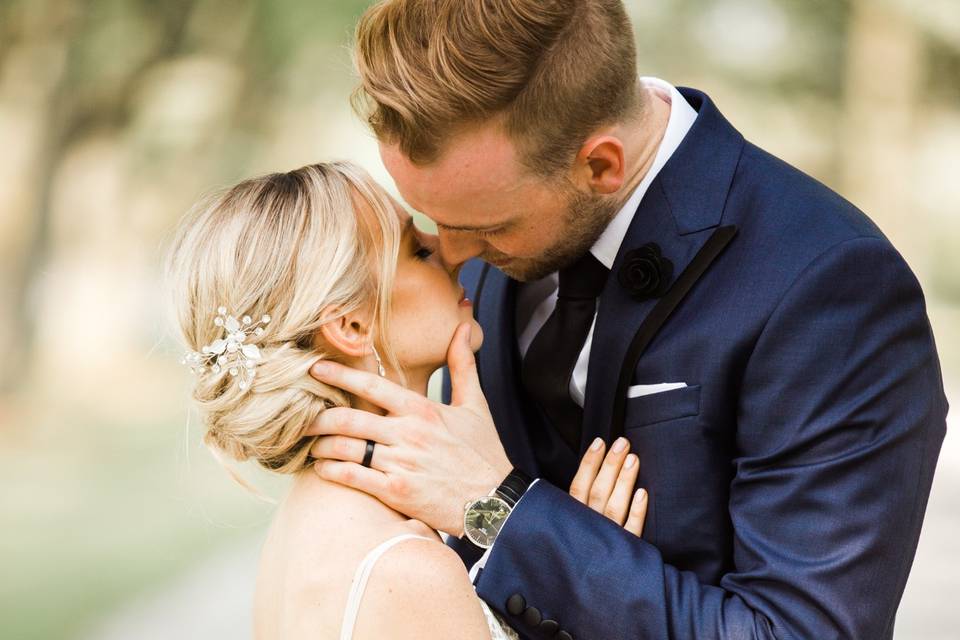 Kierstin & Luke
57 Photos · 27/Jul/2019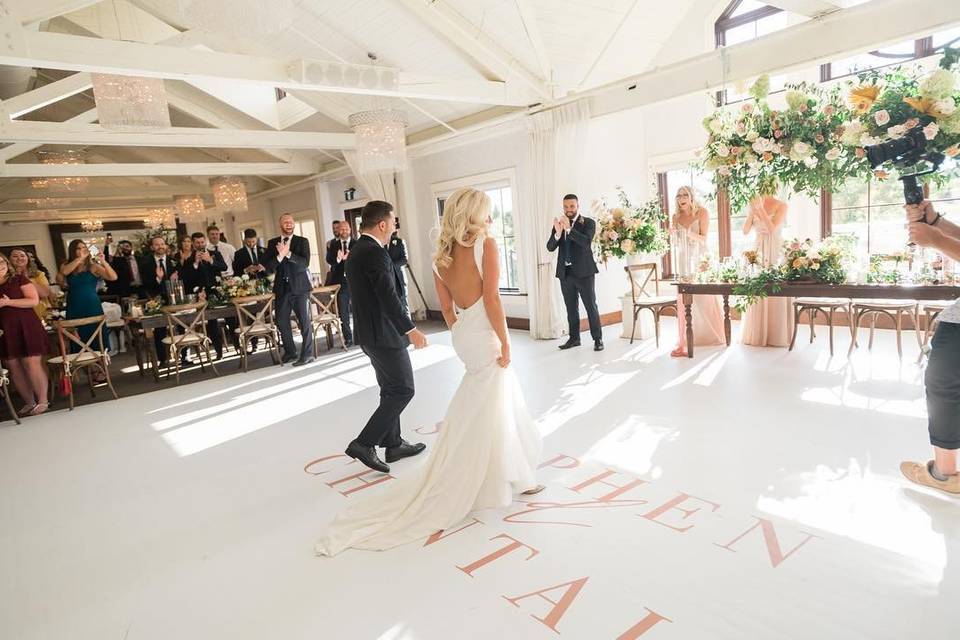 Chantal & Stephen
9 Photos · 15/Sep/2018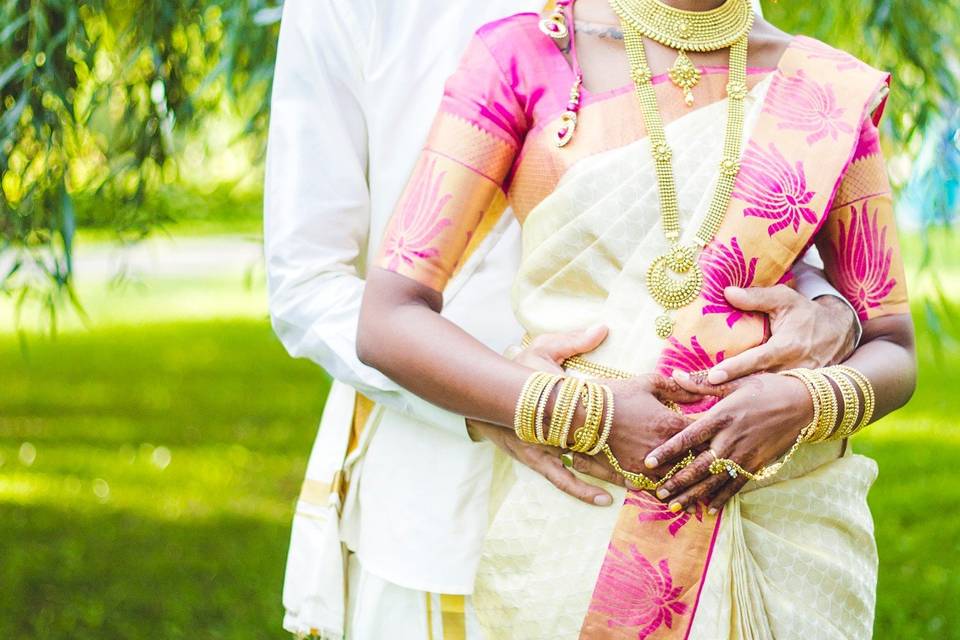 Rasila & Siya
55 Photos · 26/Aug/2016
Map
76 Lakeshore Rd East L5G 1E1 Mississauga&nbsp(Ontario)