Reviews for Maximum Music DJ Service
Awards





8 User photos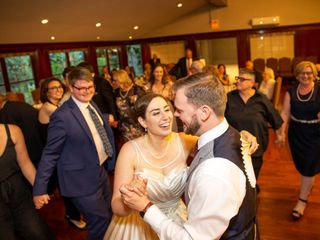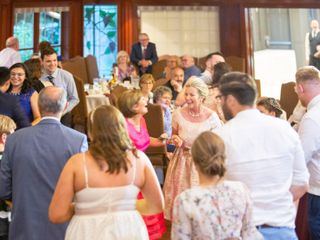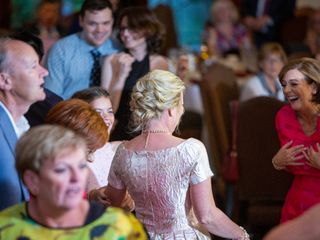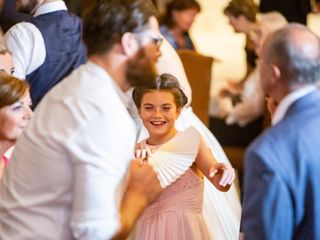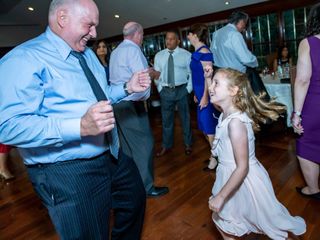 Imelda C. · Married on 10/09/2021

Phenomenal

Rod and his team were exceptional. We had the DJ named JB; he was absolutely AMAZING. He played the BEST throwbacks, got everyone on the dance floor (even me, who doesn't usually dance), was super nice, and extremely professional. He came up to me and introduced himself right away, and even lent us a mic stand for the ceremony. He announced when the shuttles arrived, the last song.... And then played one more because my friends were all drunk and requested it. He was so so so nice and I'm so happy that he was our DJ. I hope he enjoyed the food and all my crazy friends!!

5 stars for everything. If I could give 6 stars I would!

Thank you for working with us through the postponements and going through our forms with so much detail and effort. We are so happy that we got to work with you and your team, and I know where to find you if we ever host another big party.

Sent on 14/09/2021

Melanie · Married on 26/06/2021

Backyard Wedding

It was a pleasure working with Rod and we appreciated Maximum DJ's flexibility as we downsized our wedding from a hall to a backyard. Our DJ, Dylan, did an excellent job. The music for the ceremony was perfectly on cue and the reception music was a mix of dinner ambience and upbeat fun. He also managed the live video stream and even did a test run to check the video and sound quality in advance. Thanks Rod and Dylan for helping to make our wedding so special :)

Sent on 18/07/2021

Greg J. · Married on 25/06/2021

Wedding DJ!

We were lucky enough to have DJ JB do our wedding! It was fantastic! Very professional and friendly. The music was great, all the guests enjoyed what was played. If we are every asked if we know a DJ we will certainly recommend Maximum Music!

Sent on 09/07/2021

Claudia W. · Married on 07/08/2020

Amazing DJ Experience

We were so happy with Maximum DJ and their service. Rod was extremely responsive in answering all out questions and accommodating through our Covid planning. Their planning portal is easy to use and great for getting all music aspects organized.

JB was our DJ/MC and fantastic as well. He played a mix of popular classics for the older guests and current/top 40 hits that everyone enjoyed. We received compliments from so many guests about JB's music selection. He made our Covid reception fun and lively despite no dancing being allowed. Highly recommend their services!

Sent on 08/08/2021

Lindsay D. · Married on 20/06/2020

Amazing DJ service

Maximum music services literally made our wedding so much fun ! I'm a firm believer in the fact that a DJ can make or break a wedding, and these guys delivered hugely. They kept our dance floor busy for 3 hours straight. They listened to our requests but we also gave them a little freedom and they didn't disappoint. They were professional, kind and responsive through out the entire booking process right up until the hours before the wedding. If your're looking for a DJ service, you definitely should book with them!

Sent on 27/08/2020

Maximum Music DJ Service's reply:

Hi Lindsay, super pumped that you had a great wedding and reception on the 20th of August with us. You were our first wedding since March and Dylan said you guys were awesome to work with. Thank you for the positive vibes!

Amy · Married on 01/03/2020

Great time!!

We had a great wedding day on March 01, 2020. Our DJ was amazing and communicated with us along the way. We are so happy to have used him as apart of our day.

Sent on 28/08/2020

Maximum Music DJ Service's reply:

Hi Amy, JB said your Glenerin wedding was amazing and we are so glad you invited us to be part of it. Really appreciate you sharing the kind words for others to see as they are looking for a DJ - Rod

Kyra D. · Married on 31/01/2020

Excellent, had us dancing all night

Very much enjoyed our experience with Rod, She and Dylan. They were professional and courteous and accommodated a few last minute additions and changes to our song list which was so appreciated. Dylan had a great playlist and demeanor which helped our guests and us dance all night! Two days later and my feet are still sore- that's a successful night to me! I would recommend their services to any couple getting married.

Sent on 02/02/2020

Maximum Music DJ Service's reply:

Maybe we need to put a warning label on our contract that "side effects of hiring Maximum Music may include sore feet" :) . So glad you and Mike had a great time with Dylan as your DJ at Doctors House back on January 31st and I look forward to seeing you at the weddings of your friends and family in the future.

Laura S. · Married on 31/12/2019

Amazing DJ!

We had an amazing experience working with Maximum Music! Rod and Sue made the process so easy and we loved that we could include our must play songs. Dylan was our DJ for the night and he was incredible! Had everyone dancing for the whole night and we could not have been happier!

Sent on 15/04/2020

Moriah S. · Married on 23/11/2019

Great DJ Team!

It was an absolute pleasure working with Nigel and the Maximum Music Team from start to finish. He was professional and warm throughout the whole event! Everything went so smoothly and it was better than we could've imagined. We can't recommend them highly enough! Thank you for everything!

Sent on 01/03/2020

Maximum Music DJ Service's reply:

Thank you for the great review Moriah. Nigel said you and Geoff were amazing to work with back in November and that your mash-up first dance went over great. Gladstone is such a cool place for a wedding and we love that they have us as their preferred DJ.

Nicole V. · Married on 16/11/2019

Terrific!!

We really and truly could not have been more pleased and impressed by your services! I was so appreciative of the fact that you were so responsive - Sue replied to my emails almost immediately and always before the end of the day. You were so knowledgeable during our phone conversation before the wedding that I was completely confident everything we spoke about would fall into place - as it did that day.

And the dance party - wow! We had JB and we know why you say he's one of your best. He was extremely helpful and kind the entire time, looked professional as he went on stage to introduce the next speakers, and played some of the best music we've heard. We kept noticing and commenting on how the dance floor was NEVER empty. We had MANY of our guests comment about how amazing the music was and how it was one of the best times they've had. Various have asked for the name of your company and where we found you. Every person was impressed and we were so pleased!

We can't think you enough. We would recommend you in a heartbeat, and work with you again if the opportunity ever came up.

Thank you so much for making our day so FUN!

Chris & Nicole

Sent on 28/01/2020

Maximum Music DJ Service's reply:

Thank you for the super review of your November Berkeley Church wedding and reception. JB is an excellent DJ and really can take a party from good to great. I also appreciate that your experience with my wife Suzanne and I in the office was noteworthy. That is part of our business couples do not see till they are working with us. Our customer service to set your DJ up for success is our secret weapon to ensure great weddings!