26 reviews
Quality of service

4.3 out of 5 rating

Response time

4.2 out of 5 rating

Professionalism

4.3 out of 5 rating

Value

4.4 out of 5 rating

Flexibility

4.2 out of 5 rating
29 User photos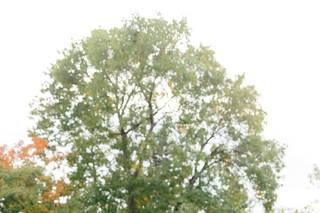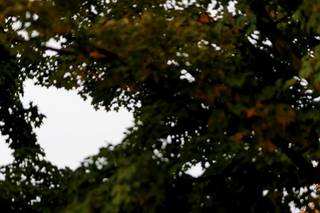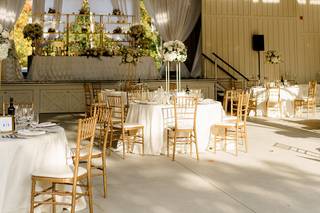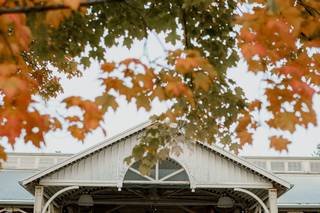 + 25

Photos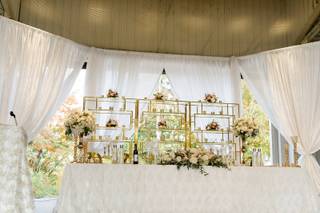 Sarah S.

Married on 04/06/2022

One of a kind venue

The venue is beautiful and very accessible. It offers a little taste of country in the city. Our guests remarked on how they would have never known they were in the city. The historic buildings and surrounding foliage allowed for stunning photos. The food was amazing and the service staff were very friendly and attentive setting up and during. It was a windy day and they made sure things were secured in place.

We had to postpone our wedding because of COVID and the company was extremely flexible. However, halfway through the planning, our very attentive and experienced coordinator was replaced with someone who answered our questions but had much less experience as her predecessor. There were a handful of dropped threads including mistaking the day our wedding drapes were to arrive (so we didn't have them day of). She was really not a clear communicator and was not answering texts the night of. As a result we didn't feel 100% confident what we had agreed on would become a reality. However, she was very helpful when it came to our last minute addition of 2 guests, which we had forgotten about. Beautiful venue. Kind staff. But make sure to check out the coordinator you are assigned. Overall our day was better than we could have hoped for, with the difficulties melting away in the background for the most part as the night came to a close.

Beautiful venue, less than beautiful service

While our wedding this past August was a success thanks so a sunny day and a beautiful venue, I was disappointed overall with my experience with the vendor. Communication was extremely frustrating leading up to the date, we were routinely misinformed on what they could make happen for us. For instance, we learned 48 hours before the wedding that a system we'd agreed on for using our own plates would not work (we eventually came to a compromise), and that guests would need to be masked if they wanted to dance. While I completely appreciate things were challenging with COVID, I'd have to wait as long as 2 weeks for a response from them in the weeks leading up to our day which I feel shouldn't be their service standard. On the day itself, on staff member was quite rude with my parents when we were faced with some logistical problems (the microphone did not reach the podium). I was told myself and my bridal party would be set up in a suite in the minutes before the ceremony, instead we were forgotten and left to stand dehydrated in the heat behind a shed while guests arrived. I would definitely say the food was disappointing overall. The 'sparkling toast' is less than an ounce of the cheapest sparkling wine on the market poured 30 minutes before anyone sits down so it's warm and disgusting. Further, they mixed up our order on appetizers (which ended up being covered in insects and quite unappetizing since they were left out on the tables for awhile), and served salad without any dressing or cheese (and gave nuts to some guests with allergies). Dinner service ended up being an hour behind schedule meaning our band had to play longer and no one ended up eating their dessert. Guests were also told not to stand on the gravel walkway with their drinks resulting in crowding under the pavillion, we were told folks would be free to walk around the green. The fire we paid for was supposed to be set up with benches, but those didn't come either and as a result no one visited it. Finally, we were never warned that if we did not mic up our ceremony nobody would hear our vows, so nobody heard our vows. I have been trying to contact the venue for almost a month now share these perspectives and have not had my call returned, so have decided to share them here.


Black Creek Pioneer Village's reply:

Thank you for taking the time to address your recent experience at our venue.

We value your feedback, as it is with comments such as yours that we may continue to grow and service our patrons in the manner they have become accustomed to at our location.
Our staff email addresses and phone numbers have not changed since you were in contact with them prior to your wedding date so we encourage you to reach out to our team directly to address your comments.

Thank you once again for your feedback and we look forward to speaking with you in the near future.

Many thanks and best wishes,


Monica V.

Married on 21/10/2020

Fantastic Experience

Very professional - they were willing to accommodate virtually all of our requests, given that this was a Covid wedding. The venue was wonderful the food was excellent. The staff is very knowledgeable and supper friendly . Given all the restrictions during Covid all the plans came together and the wedding was spectacular.

Black Creek Pioneer Village's reply:

Thank you Monica for providing a wonderful review of Black Creek EventSpace by Peter and Paul's Hospitality Group!

It is such a pleasure to hear that you were delighted with your wedding day experience as well as the planning process - it was an absolute pleasure to have worked with you and your family!

Comments such as yours reassure us that we are holding true to our philosophy of providing a customized 5 star experience and lasting memories for our patrons.

Best wishes to the happy couple!



Are you interested?

Send a message

Cynthia S.

Married on 17/10/2020

Amazing Fall Wedding

We can't say enough about the staff at Black Creek Pioneer Village and Kortright event space!! Both teams worked so hard to make our wedding day possible. The day of was truly beautiful and we did not have to worry about a thing. The staff went above and beyond to cater to all of guests. They were professional and friendly at all times. Due to the pandemic, we had a small micro wedding which was supposed to take place at Black Creek Pioneer Village but due to restrictions got changed the week of to Kortright event space. Cathy and her team did an amazing job with coming up with the idea to change venues and planning everything within a couple of days to make our wedding day possible. We cannot thank her enough! She was always professional and available to help or answer our questions promptly. The food was also all amazing!! Thank you for making our wedding day possible!! We highly recommend Peter and Paul and both teams at Black Creek and Kortright. They are amazing!

Madeline T.

Married on 17/10/2020

Absolutely outstanding!

Our daughter's wedding took place on Saturday, October 17th!! It was a gorgeous Fall day. The Autumn colours were SPECTACULAR, but what made this event even more special: the STAFF!! Their kindness, their smiles, their heart-felt service made our celebration such a memorable affair. The staff catered to our every need. The wedding planners, Cathy and Stephanie, were AMAZING!! It was a small, intimate wedding, and staff went ABOVE and BEYOND throughout the afternoon and evening to make sure that we were cared for. The food was so delicious, too. Definitely a wonderful event space for a wedding!! Highly recommend it.

Vicky

Married on 26/09/2020

A magical outdoor space showcasing the beauty of fall

Like all couples in 2020, the pandemic created an atmosphere of uncertainty and added stress to the wedding planning process. Despite the constant nail biting, we were very fortunate to be able to go ahead with our outdoor wedding this September at Black Creek Event Space – and we couldn't have been happier with how it all turned out!

The Town Hall greens and outdoor event Pavilon provided the most romantic backdrop and was beautifully transformed into an elegant intimate setting for our reception. Not only is it visually a memorable space to hold a wedding with the fall foliage proving the perfect backdrop, but the service and quality of food blew us and our guests away. Chef Sumit created a delicious menu that our guests are still talking about (the red-wine braised short ribs were a hit!).

Thank you to the entire team at Black Creek by Peter & Paul's who helped us bring our vision to life. A big thank you goes to Cathy and Yiagos for all their patience and great advice along the way! All in all, we recommend this venue – its unexpected "wow factor" leaves a lasting impression that we're still smiling about a month later.


+ 5

Photos

Jennifer C.

Married on 12/09/2020

A joy of a venue!

A beautiful back drop for a wedding, amazing food, the day couldn't have gone better!

Lucas C.

Married on 12/09/2020

Just Perfect!

Thank you Cathy and Claudia for being so accommodating and flexible, and making our wedding date everything we could have dreamed of!

Cindy C.

Married on 02/11/2019

Beautiful Rustic Venue

Getting married in a rustic setting has always been a dream of ours, and our event coordinator, Claudia at Black Creek Pioneer Village (BCPV) by Peter and Pauls definitely fulfilled that dream!

Booking with BCPV by Peter and Pauls was an ease, but after booking, our coordinator(s) were changed at least 3 times. However, upon meeting with Claudia during our final details meeting, she really rose to the occasion and put our worries at ease. Not only did she honour everything that was discussed from our initial booking, but she was always very responsive in addressing any of our concerns.

Claudia, thank you for your attentiveness and responsiveness, we can't thank you enough for your help and coordination throughout. You helped us put our worries to ease since we did not have a wedding planner and had planned everything on our own. Also, we appreciated your patience and cooperation with our family appointed day of coordinator.

Black Creek Pioneer Village is a beautiful event space and we are so happy that we had booked it!
Most people we talked to remember visiting this venue as a field trip and who would have thought such a place could also be the perfect wedding venue.

The outdoor buildings provided a beautiful landscape for our wedding photos and really brought that old world charm. If you are looking for something unique and romantic, this venue is the place for you. Given that our wedding was in November, unfortunately, we were not able to have our wedding outdoors, but BCPV has many locations on-site to choose from.

We had gotten married in the Fisherville Church, this venue is perfect as it was intimate for our 100 guests, everyone was able to fit in the pews. We had a 5:00 pm wedding in November so the sun did set earlier than the summer months and the candles on the chandelier had to be lit. We also had to bring in some lanterns and had DIY some mason jars with fairy lights for extra lighting. However, this also brought the perfect ambiance for our rustic wedding theme.

As for the cocktail hour, this was in the Victoria Room located in the main building of BCPV in the basement. The room fit everyone nicely and we had a few cruiser tables for our guest to mingle. We also DIY a Photo Booth using a few Instax mini cameras, unlimited film refills and props purchased from Amazon.ca.

Our reception took place in the Canada West Room which is next to the Victoria Room. The Canada West Room was perfect for our intimate wedding and held 11 tables (8-9 people per table) comfortably. The rustic theme of the room was perfect for our wedding, and we loved that decor was very minimal, mostly consisting of the flowers and lanterns brought over from our ceremony in the Fisherville Church.

Overall everything went without a hitch and we are super happy with our choice. We would definitely recommend Black Creek Pioneer Village by Peter and Pauls for any social or corporate event.

+ 16

Photos

Amy M.

Married on 17/08/2019

Lovely wedding location!

We LOVED our wedding at Black Creek Pioneer Village! We got married on the Town Hall Green and had our reception at the Pavilion. It's really a beautiful spot. Service was great and the food got amazing reviews (I only had a few bites of everything, but I guess that's how it goes :)). I did manage to eat most of my pesto pasta course which was to die for!

We did have some issues leading up to the day when our coordinator switched a number of times leading to some frustration and consistency issues. In the end, Cathy and her colleague Colin pulled off everything perfectly. At the end of the night, Colin came by with packed lunches for Rick and I which was such a nice touch and clutch since we were starving by the time we got back to the hotel.

Overall, we were really happy with everything :) Pictures turned out so nice as well!
Are you interested?
Send a message