24 reviews
Quality of service

4.8 out of 5 rating

Response time

4.3 out of 5 rating

Professionalism

4.6 out of 5 rating

Value

4.6 out of 5 rating

Flexibility

4.4 out of 5 rating
9 User photos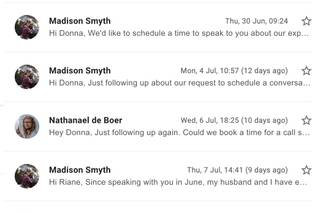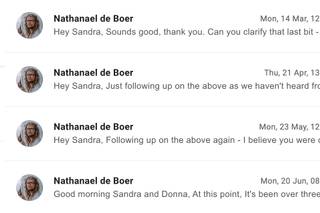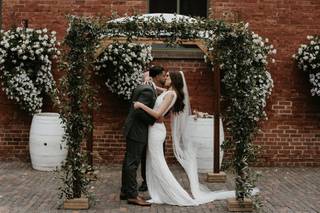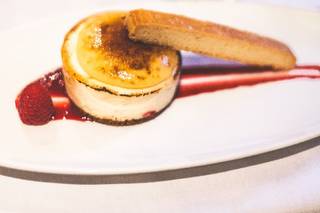 + 5

Photos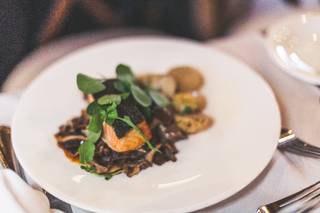 Nathanael B.

Married on 17/10/2020

How can you host an event if you can't reply to an email?

My wife and I planned to have our wedding at Archeo. We paid our deposit in March 2020 for an event in July 2021.

The pandemic happened which of course threw a wrench in pretty much everything for everyone. Distillery Events was not able to host the event we had initially planned for and offered to convert our deposit to a limited-timeframe-use credit.

This was the first red flag. Every other thing, wedding-related and otherwise, that we had booked at the time offered full refunds in light of the extremely extenuated circumstances of the pandemic.

We still wanted to get married in 2021 and ended up having our wedding elsewhere.

We reached back out to the company in mid-January of this year. We didn't hear anything for 10 days. We sent a follow-up email and a rep got back to us. We set up a call with the rep. On the call, she suggested we use our deposit to "have a lunch with friends."

For us, an event where $5000 is the deposit makes sense fairly rarely. For a wedding? Sure. That's a once-in-a-lifetime event. Suggesting we have a $5000 "lunch with friends" felt so out of touch with reality. For many people, us included, a lot changed during the pandemic. We weren't living in Toronto anymore, and nor were the majority of the friends that we'd invite to this hypothetical extremely expensive brunch.

We brought up the possibility of converting the credit into gift cards or credit for the various restaurants' Distillery Events is associated with. The rep seemed very optimistic about this on the phone. It at least seemed like a possibility.

The rep followed up with us via email four days after the call. She stated flatly that "we can't do that" in regards to the gift card idea and repeated the suggestion that we host a $5000 weekend lunch.

We replied that day, reiterating what we had said over the phone about an event no longer making sense for us.

A week passed, and then she replied saying we can keep our credit open for an event "down the line" but that "if we don't host an event our deposit is forfeit."

This was not ideal, but in March we reached out about hosting an event sometime later this year. We asked about availability, menus, etc. We did not get a reply. We reached out several times over a period of four months. Eventually, I sent an email CC'ing everyone who I had any contact information for from the company, and this resulted in a reply from the Director of Events. It turned out that the rep we had been speaking with had left the company, and Distillery Events had failed to transfer this employee's open accounts to a new rep or inform open accounts that this employee was no longer with the company.

The Director of Events deferred us to a new rep, who initially treated us as if we were new clients, not an existing client with an open credit from a deposit made over two years ago. It was frustrating that she seemed to lack insight into what we had already been dealing with. We were able to set up a call with this new rep where we caught her up on what was going on. She referred us back to the Director of Events, suggesting we speak with her. We have sent several messages to both the rep and the Director of Events over the last couple of weeks and have heard nothing. We're back to being ghosted and ignored.

We've been led to believe we have options we don't, we're continually being left on read for days or months at a time. I feel as if my deposit is being held hostage. I've had no opportunity to have it returned to me, nor have I been given the opportunity to plan an event with the company. That said, this company can't even reply to an email with an expected reply time or list of meeting availabilities, so I don't think I'd trust them to effectively execute an event.

Genuinely the worst experience I've had with a company ever.

Charlotte T.

Married on 09/08/2020

Good Food, Ambiance & Service

Overall, the food, ambiance, & service was incredible! Literally the food was incredible.
Where I'd say they could improve is firstly on their AV, and secondly on their sales rep side. Their in house AV Equipment was really disappointing, and even died halfway through our ceremony! No one from the venue was anywhere to be found. Would highly recommend hiring third party AV. Also, with the sales rep, I felt they could have been more responsive and accommodating to us given that we planned a wedding in the middle of a global pandemic
I would say though, that the food and ambiance was amazing! so if that's your thing I would recommend. The servers are also amazing.

Samantha C.

Married on 15/03/2020

beautiful venue, excellent food

We booked Archeo late 2019 for our March 2020 wedding. Initially things were great, all of our questions were answered and we were provided with so much information, and many options or alternatives. In December, when the Christmas Market came around - we stopped receiving replies because "they were too busy" with Christmas Market plans and Christmas parties. This felt like a slap in the face because I had already paid the deposit, and had questions about our event. It felt like our event wasn't important enough to warrant a reply.
Anyways - fast forward a few months... the tasting was delightful, such a great restaurant, excellent food. On the day of our wedding the ambiance was perfect. All of our guests enjoyed the food. Service was fantastic. The manager on the day of came over and introduced himself. The day ran smoothly, and quickly.
Would recommend Archeo for the food and ambiance. The planning process was not great, but doable.

Are you interested?

Send a message

Katy

Married on 14/03/2020

Amazing but could have been flexible..

We loved Archeo because it didn't require much decor at all. Their food was wonderful and the pass to have photography at the Distillery was a bonus. As our wedding was on a low season, I feel that they could have been more flexible with certain things but overall, everyone was professional, experienced and friendly.

Alex N.

Married on 22/12/2019

Perfect Christmas Market Wedding

We had our wedding during the Christmas Market at Archeo and everything about experience was fantastic. Distillery Events was awesome to deal with, especially Natasha our coordinator who was responsive, knowledgeable and authentic. The Staff at Archeo led by Stuart were phenomenal the day of the wedding and were very organized and on top of their game. Highly recommend you consider them for your wedding.

Lisa D.

Married on 01/11/2019

Wedding Ceremony & Reception

I had my wedding ceremony and reception here. It was absolutely fantastic, I couldn't have asked for a better venue! If you're looking for an intimate and rustic vibe, Archeo is the spot. The staff and bartenders were very professional and pretty fun to talk to. One of the waiters actually brought food outside for my husband and I to snack on while we had our photos taken. Everything we wanted was done on time ( i.e moving furniture/ decor out of the way after the ceremony). Minimal decor was required other than just some florals on the tables; it would have been a shame to cover up the exposed brick walls and the reclaimed wood tables. The best part was the food. My guests couldn't stop raving about it!! From the hors d'oeuvres right down to the dessert. By far the best food my husband and I have ever had at a wedding! Nothing but great things to say about Archeo.

Andrea B.

Married on 13/09/2019

Such a beautiful venue!

Rebecca was our venue coordinator and she was so great to work with! She responded to all emails in a timely manner. She offered some great suggestions and made us feel at ease. The staff the night of our wedding was beyond! Our servers were excellent. The bartender and the manager Stuart were so kind and tended to all of our needs. We received so many positive comments on how delicious the food was! This was such a great venue for our 99 person wedding! Thank you so much Archeo!!

Keri T.

Married on 18/08/2019

Beautiful venue

Archeo was such a beautiful venue. Being able to have our ceremony outdoors and the reception inside was perfect for us, since we didn't want to have to move locations at all. It was also great to have access to the entire distillery for photos too. The food was perfect, and the staff working during our wedding day were INCREDIBLE. I'm a bartender, so I had some pretty high service standards for our wedding day, and the staff exceeded them all. It was also great how they took everyone's order on the day-of. My only critique is that it would have been nice if we were able to include the vegetarian option on the menu (we were told that people were only allowed to get the veg option if they decided to get it in advance). Otherwise, amazing venue, amazing staff, amazing day!!!!

Monica P.

Married on 11/05/2019

Our dream wedding

• We knew we didn't want a typical hall wedding from the moment we got engaged. We met with Nadia and viewed all locations and immediately fell in love with Archeo. Nadia was so great to work with and allowed all of our dreams to become a reality. From over a year out, Nadia was always prompt to answer questions, guide me in the right direction and be an amazing listening ear. From meetings to calm my nerves, to food tastings to any last details Nadia was there to support us. She passed the torch on the day of the wedding to Stu at Archeo who was so fantastic. He jumped to please and did not disappoint. From helping with minor bumps, to making sure our evening ran smoothly, and just giving us constant smiles, he was fantastic. The venue itself is gorgeous and speaks for itself. The space allows for such beautiful décor to shine through and for our guests to have such an open and warm vibe from the entire space including the staff. Both bartenders and wait staff were on top of all care for not only the two of us but each and every guest. There were never any lines at the bar, especially for the two of us! Dinner was served accurately and cleared with no rush to our guests. Throughout the evening everything ran so smoothly thanks to the amazing team working at archeo. THE FOOD, I have never heard so many people compliment the food at a wedding. I knew it would be good but could never dream it being as good as it was. From our salad all the way to late night bar everything was made with perfection and beyond scrumptious. I can still taste our pasta today, it has become a craving of many of our guests. With many picky people I was unsure of how they would respond to our "foody" menu, but everyone LOVED it. They were even able to accommodate a special menu for my husband who is the pickiest of them all. I cannot rave enough about the food. Even the late night fries were outstanding. Overall we could not have chosen a better location for our wedding, from the space, the food, the selections, and the amazing planning and day of team. No wonder distillery is so well known for weddings, they do it right.. in every aspect.

Anne M.

Married on 02/02/2019

Attentive service, great food

We were thrilled with choosing Archeo for our winter lunch wedding. Lindsey was great - she helped us with any questions we had. The planning process was seamless. The guests loved the food and the vegetarians said that their meal was delicious too. We were also able to have GF and kid meals. We would highly recommend this space. We did a lunch reception with a welcome drink and wine/beer served at the table and everything went off without a hitch. Thanks Lindsey and Archeo!
Are you interested?
Send a message