Riley and Danielle's wedding in Bradford, Ontario
Rustic Summer Burgundy 2 wedding vendors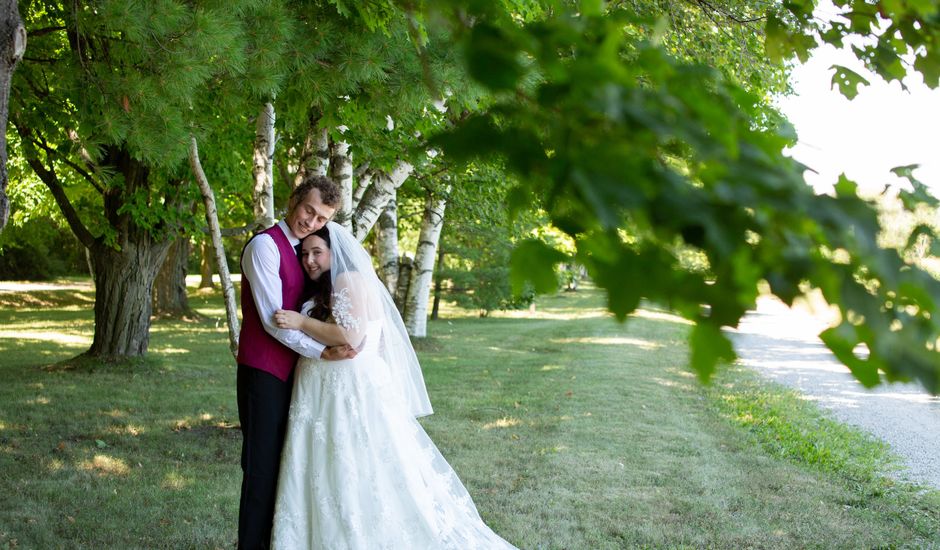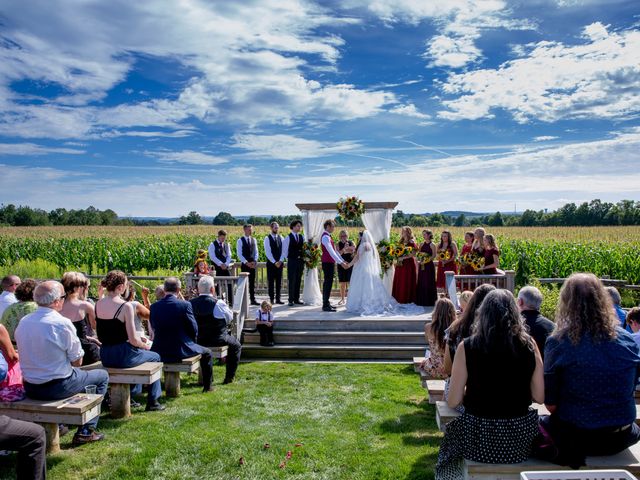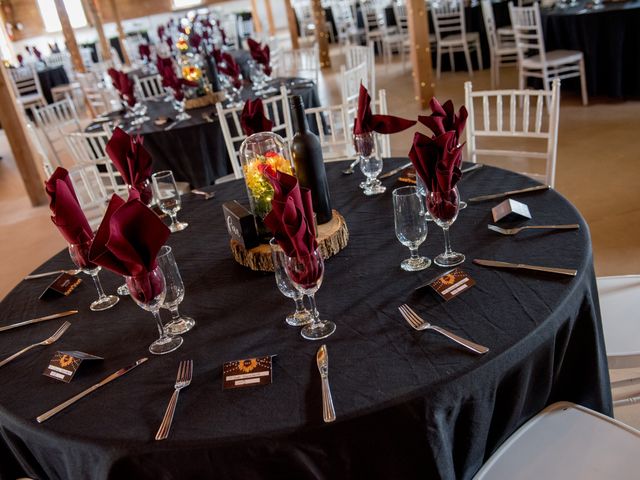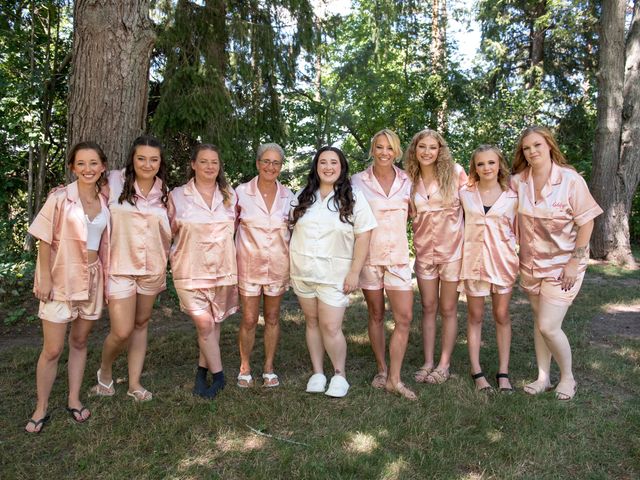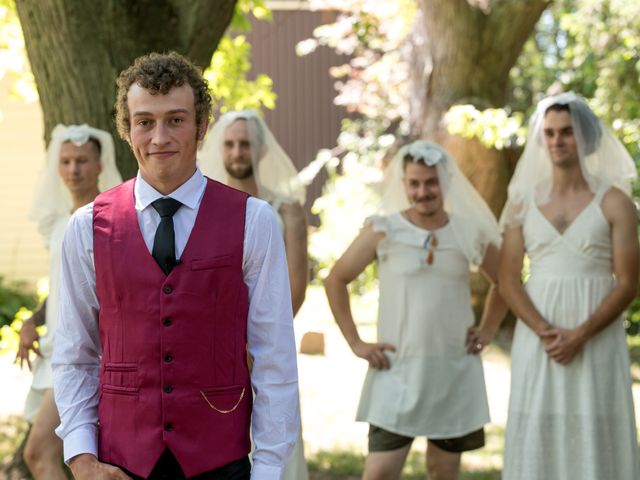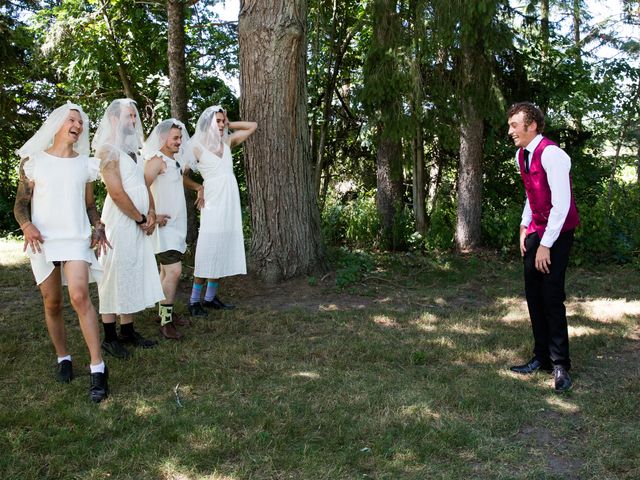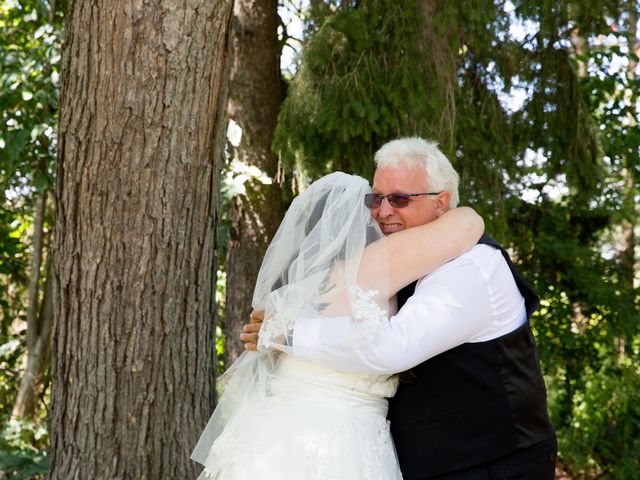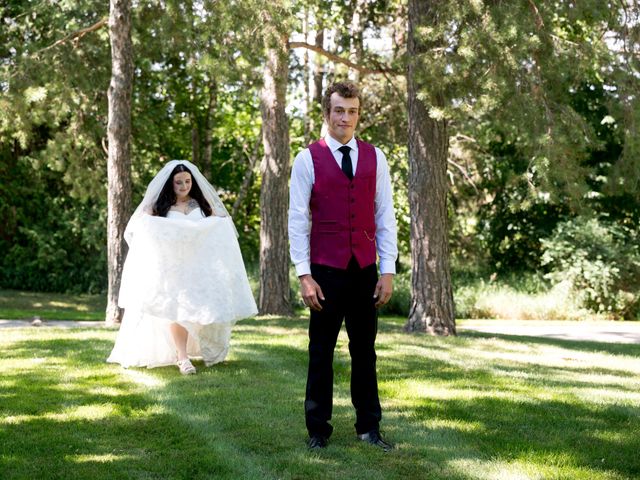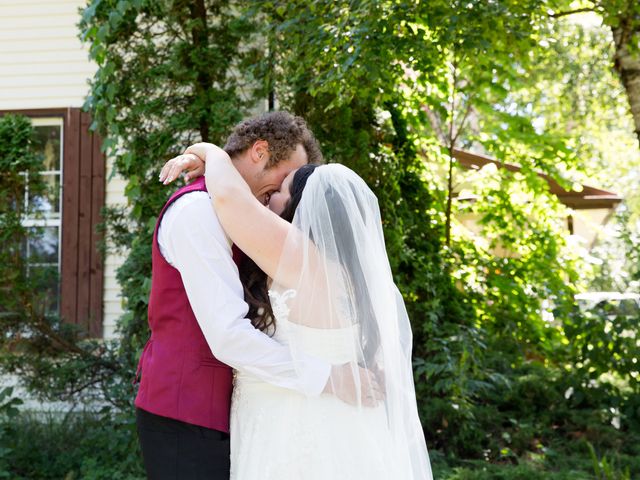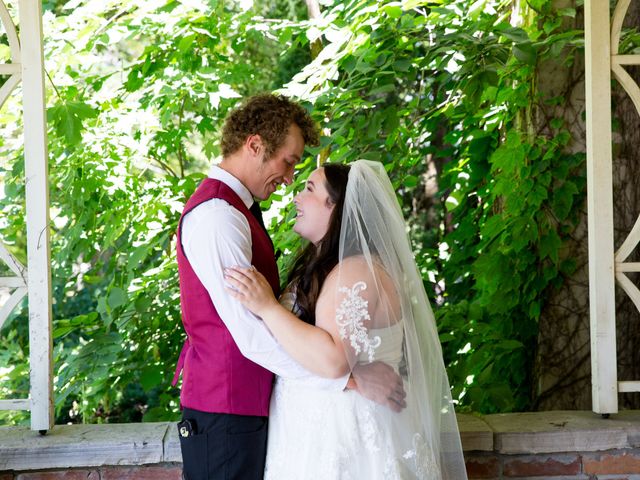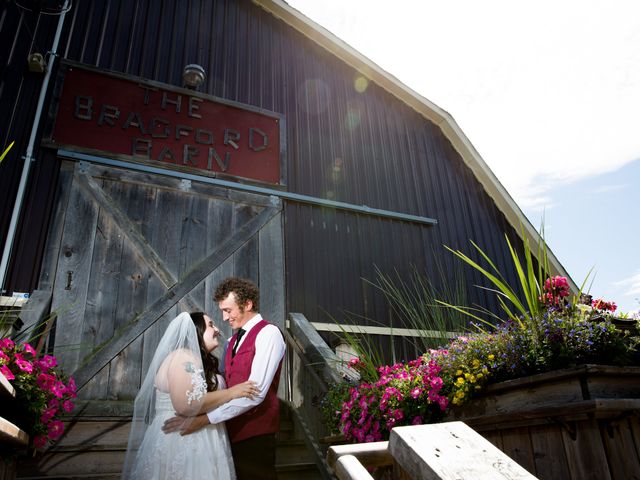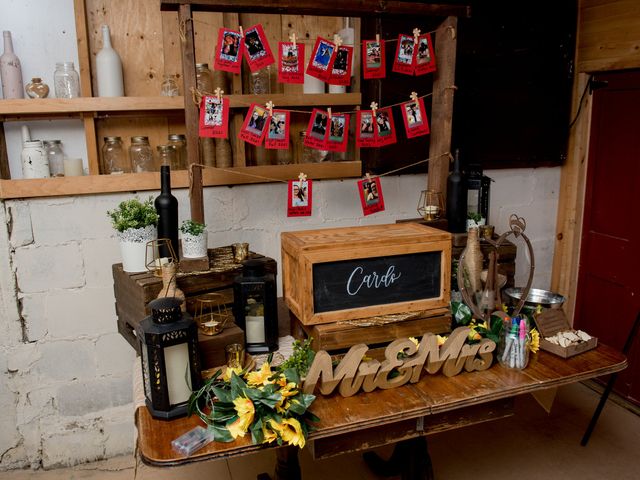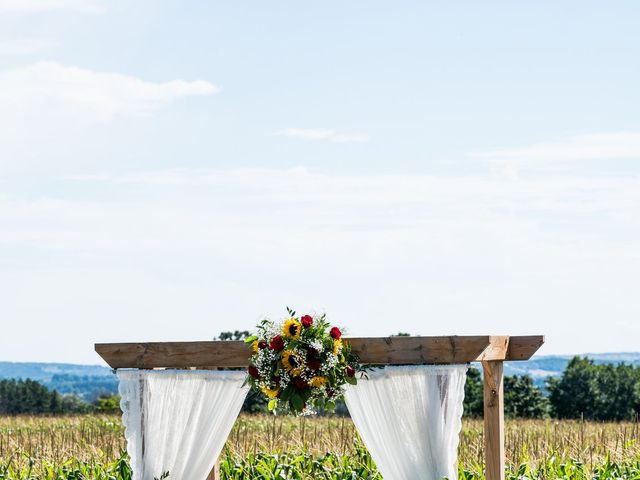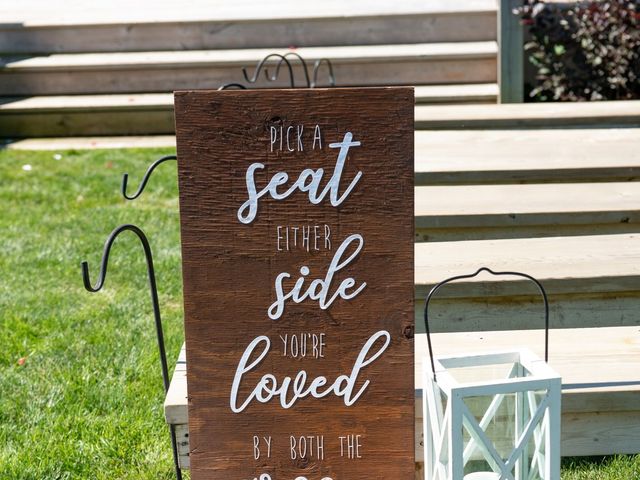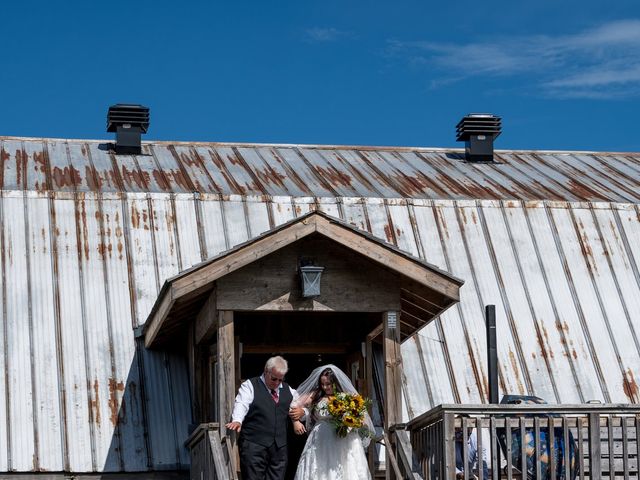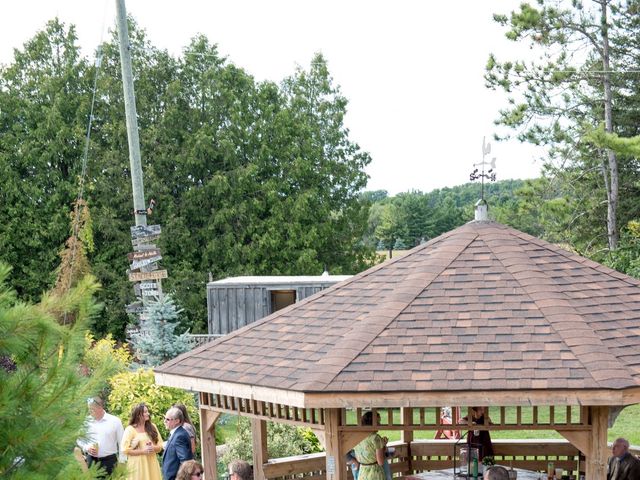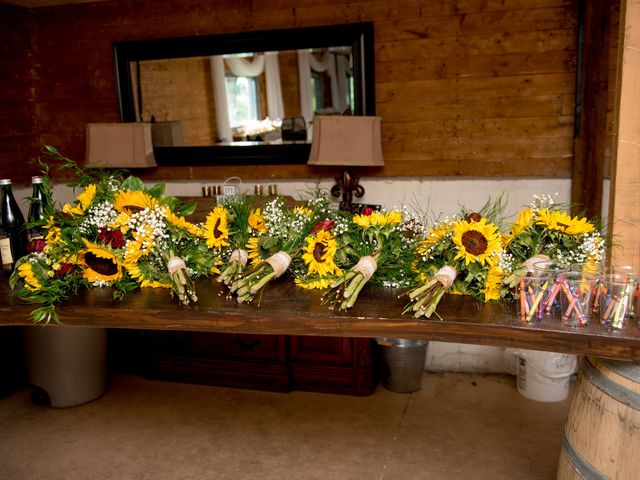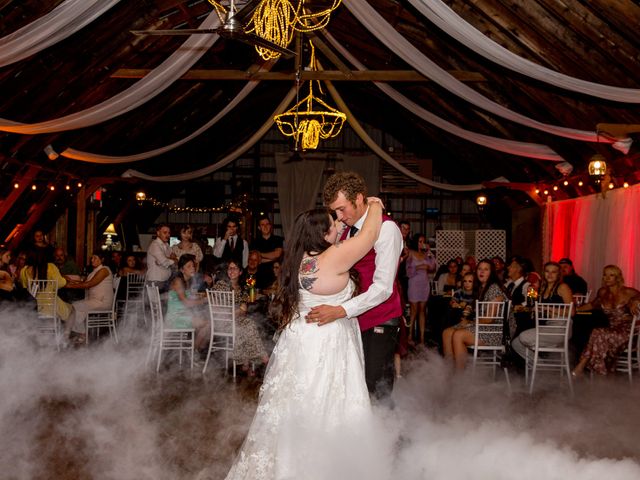 The story of our wedding
Where do I even begin...
Our day was so amazing!
I spent all morning getting ready with my bridesmaids, my mother-in-law, and my mom and we had an amazing team of hair and make up stylists from Complete Touch in Newmarket, Ontario.
During this time my husband and his groomsmen arrived, got ready, and started having pictures taken.
Then I had a first look moment with my dad, which was so perfect and necessary because of the intense emotions you could see on his face when he saw me all done up in my dress.
Next I got to have a first look moment with my husband, we talked about our morning, I gave him a little spicy photobook that I had done with Boudoir Atelier Photography in Bradford a few months prior, and we just enjoyed spending some time together before things got crazy!
Our ceremony was beautifully orchestrated by our day of coordinator Soula, at the Bradford Barn, and honestly I cannot say enough about how much easier she made my wedding day! From being a florist so I didn't have to find one, to running around making sure everyone was where they were supposed to be, to bringing me food and drinks before the ceremony and after to make sure I was taken care of, there is just so much that she did, and none of this even mentions all the other perks of using the Bradford Barn.
Continue reading »
Speaking of those perks; the groom and his men have a mancave to get ready and hangout in, the bride and her women have a room to get ready and hangout in, the entire venue is yours for the day so if it rains no worries, everything can be accommodated inside of their 2 floor barn, they have so many decorations that you have access to at no extra charge, they have multiple field games that kids (and other guests) can use, they have an awesome little fire pit with benches surrounding it and you're allowed to make s'mores there! There are 3 separate bar areas that they use based on where people are. They have their own DJ and bands so you don't have to go looking for music, they are all incredibly talented! They can provide all of your tables, chairs, cutlery, table settings, linens, it's basically a one stop shop. They also provide you contact to an AMAZING caterer, that was easily one of the best meals of my entire life, and honestly not as expensive as I expected, especially compared to the quality.
Honestly my wedding day was perfect, and I can't accurately describe it so hopefully my pictures will help!
Riley and Danielle's vendor team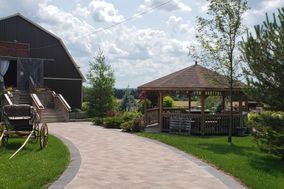 Other Bradford Barn weddings
View all
Other Ontario weddings
View all
Get inspired with Real Weddings
Other burgundy weddings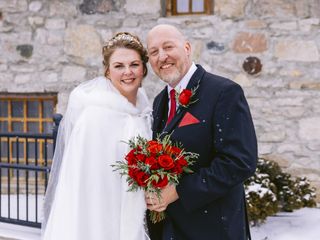 Show all
Other Summer weddings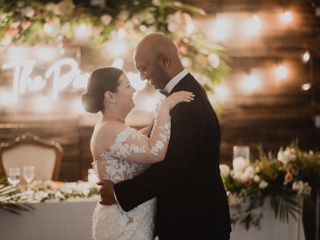 Show all
Other rustic weddings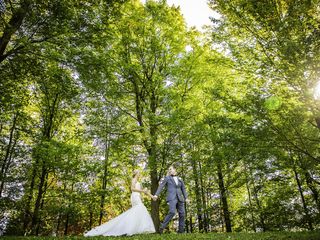 Show all