Jeremy and Shayla's wedding in Ponoka, Alberta
Rustic Autumn Green 6 wedding vendors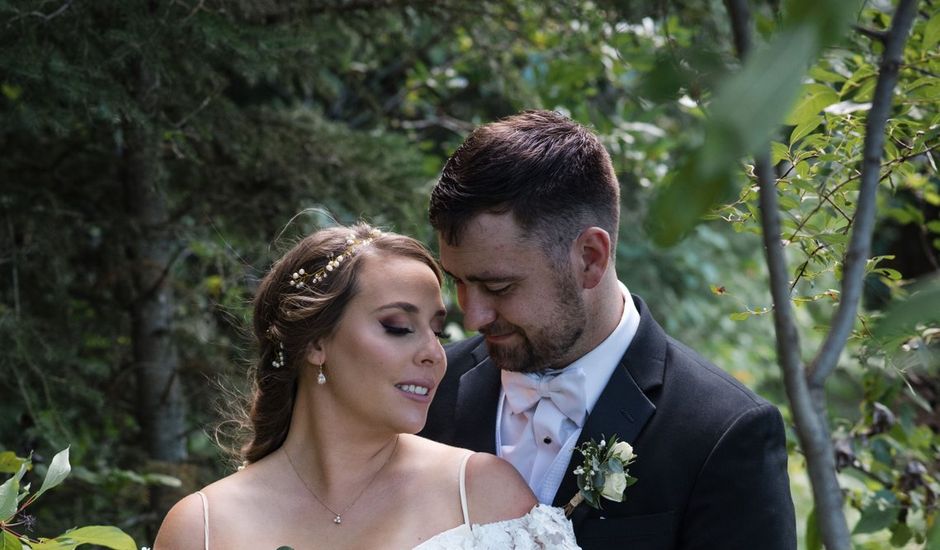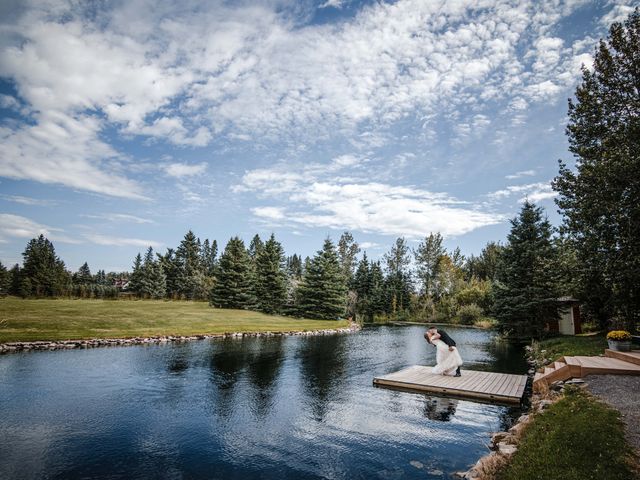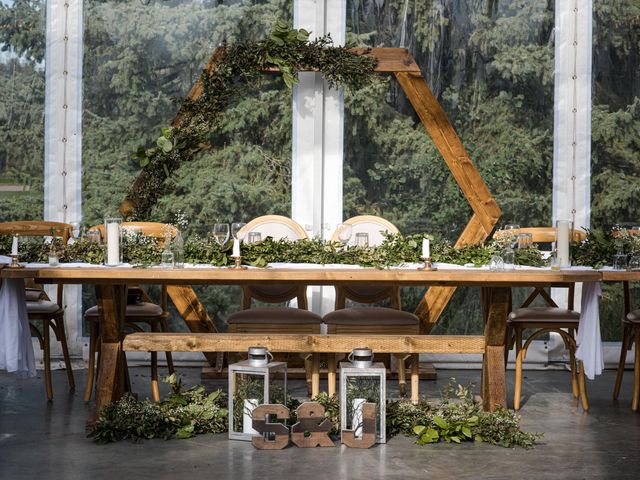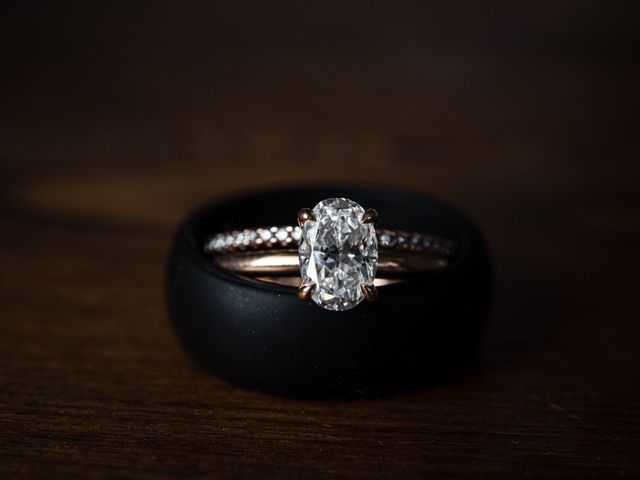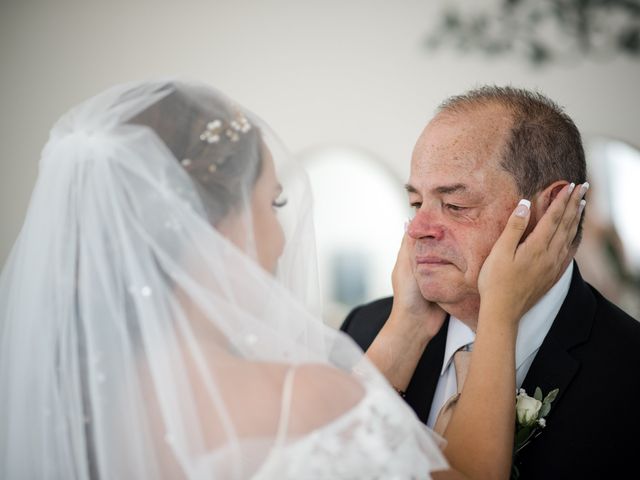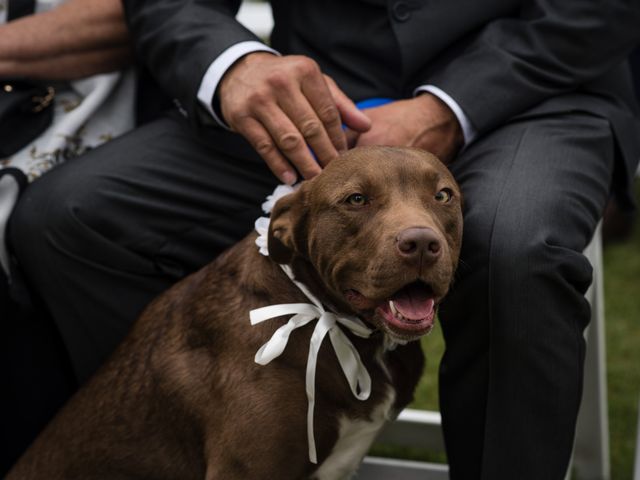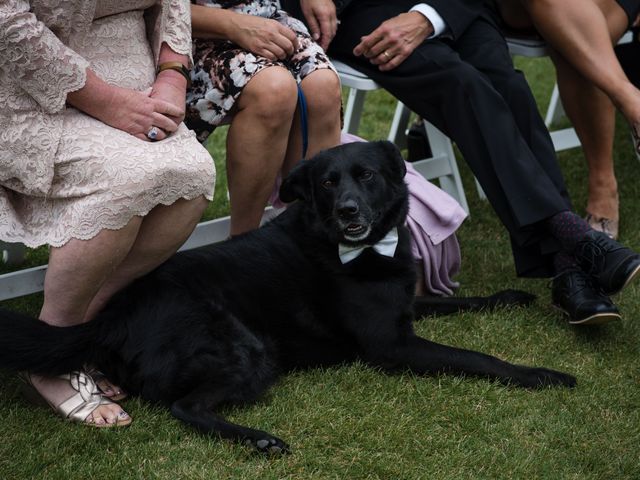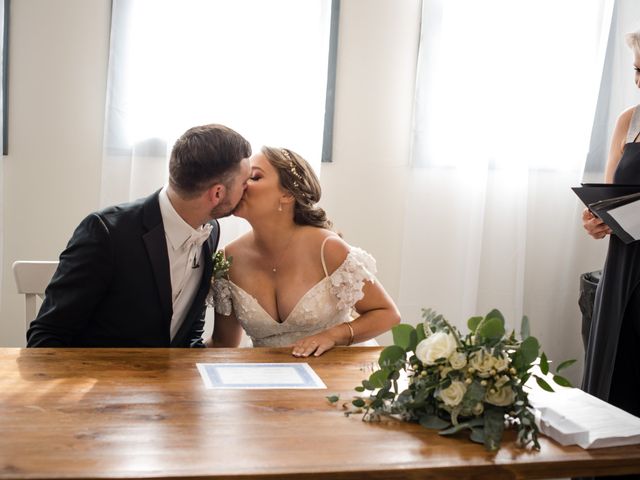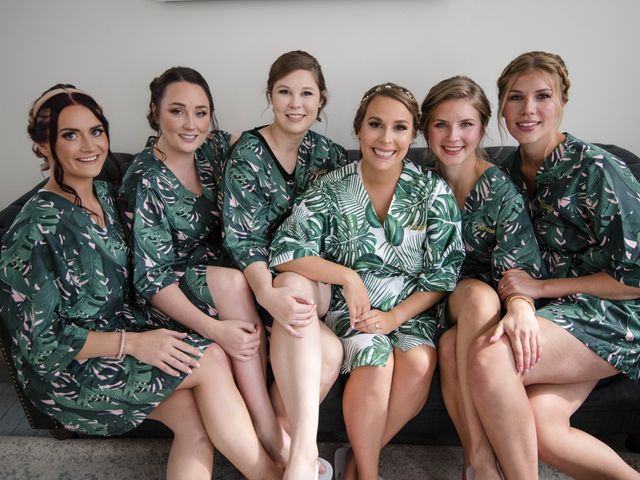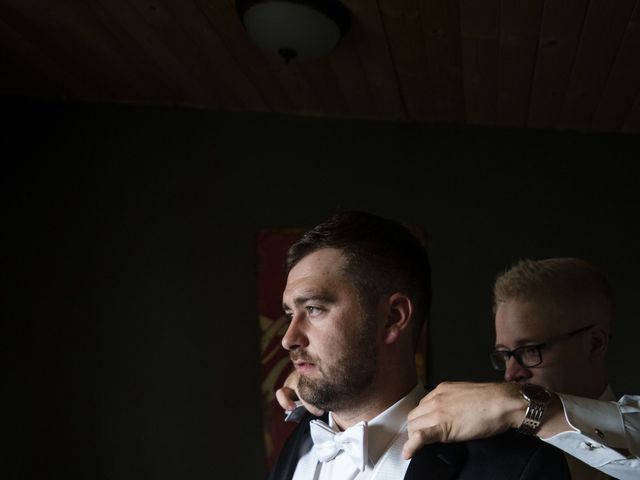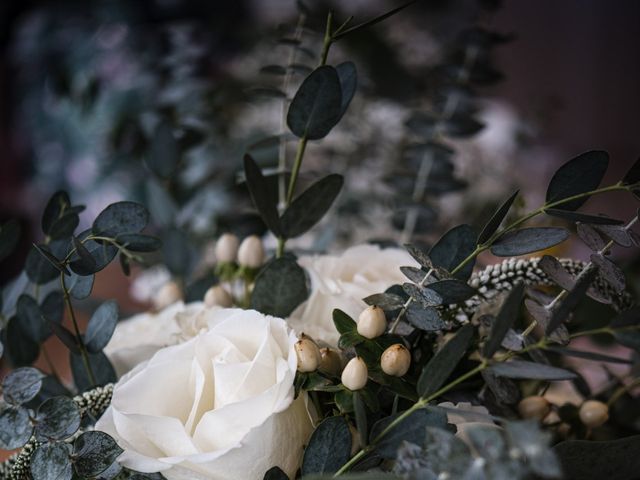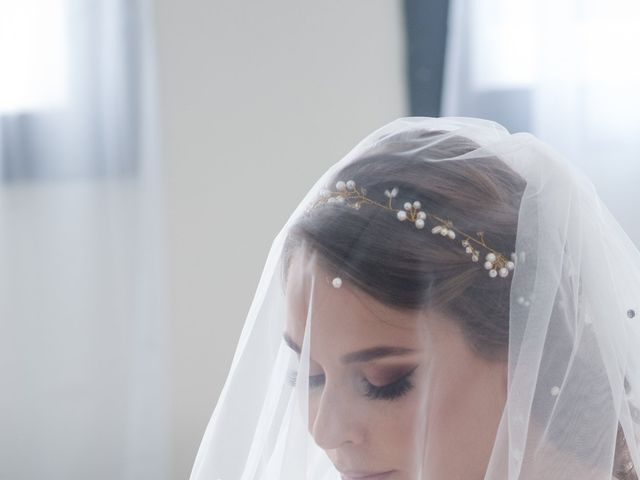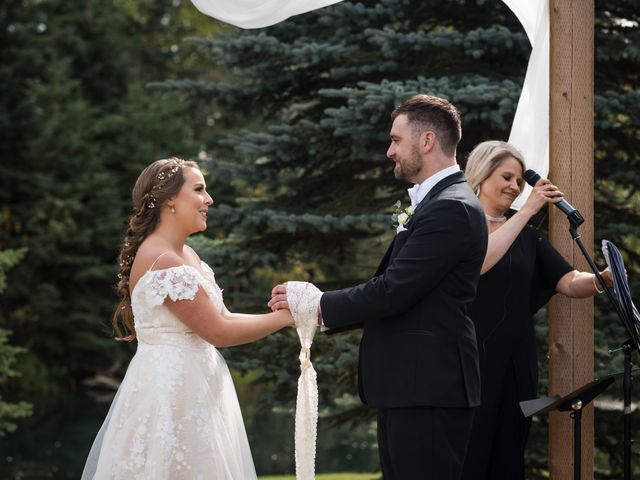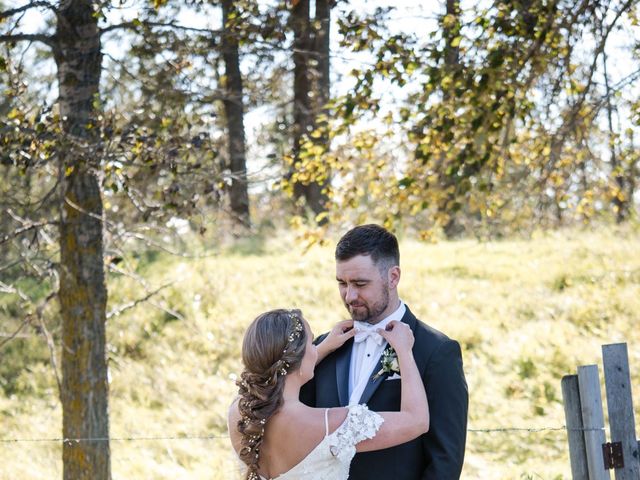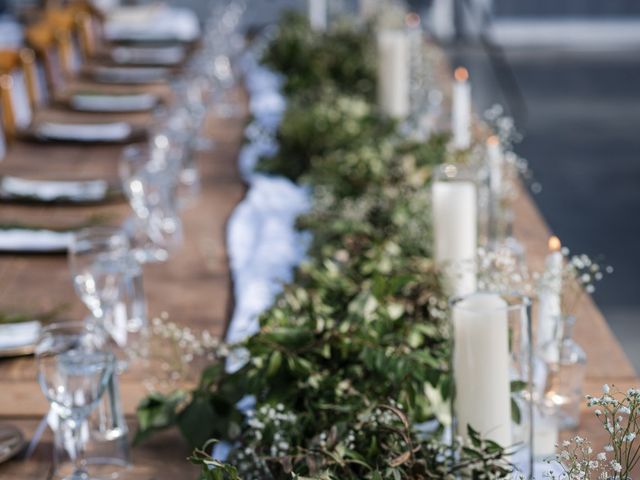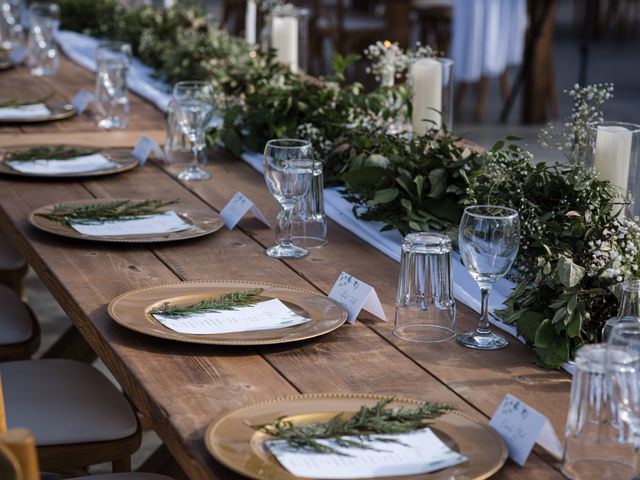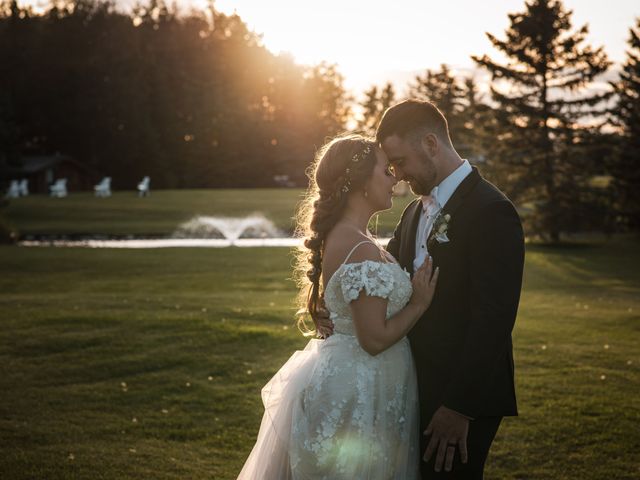 The story of our wedding
Love will conquer all- even a global pandemic. We held out for our original wedding date September 5th 2020 and prayed we could still have our dream wedding despite COVID. We were one of the lucky ones, on that beautiful Saturday we got married!
The week following up to the wedding we were panicked about the weather since it called for rain- I had a bridezilla meltdown with all our relatives asking what the back up up plan was. Regardless of the un reliable Alberta weather we ended up with the nicest day of the week, it was like the universe was smiling on us.
I was at the venue (Pine and Pond) for 8:30am to get ready with my bridal party where we had champagne and enjoyed the "princess" experience. While the boys helped set up décor later on in the day before they got ready also on location. Our ceremony was scheduled for 2pm but due to some emotional moments with my dad before hand we ended up running 20 minutes late. But the pictures and that special moment with my dad were worth it!
Continue reading »
We had a family member officiate us and we had a handfasting ceremony in front of 60 of our closest friends and family members. Not to mention family members who had to Skype in due to COVID. We decided to do the signing of the license separate from our ceremony. So technically we weren't Legally married until immediately after we walked down the aisle to a private spot at the venue. That is where we signed the license with our two witnesses, parents and the officiant. I enjoyed this more because it was a smaller group and we could make our legal declarations without the pressure of everyone watching- the vows were hard enough!
After the hard stuff was over we enjoyed time taking our family photos, bridal party photos and then my favorites just me and my new husband. We enjoyed a delicious meal by a local catering company who served us at our huge head table. Guests had to play Groom or Bride to determine which table got served first which was a pleasure to watch while I scarved down food.
The rest of the night was a dream, my father was the MC and he smashed it! The speeches made me cry and laugh and at one point got iced. The bridal party surprised us by teaming up with my dad to recite a poem that had Jeremy and I in stiches.
Once speeches were over we went into dancing and drinking. Everyone still asks me if Jeremy and I took dance lessons and who came up with our first dance since it had lifts, spins and twirls. I reply with the truth "Good old YouTube- you can learn everything from there".
Once it got later we enjoyed our midnight snack which was a poutine bar. which had all our drunk friends over excited about. We didn't stay much longer after that since we wanted to take some time for ourselves. We heard the party lasted awhile and everyone enjoyed themselves.
That was our Wedding.
Jeremy and Shayla's vendor team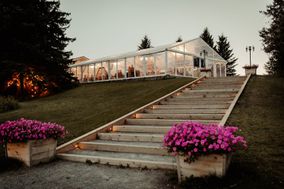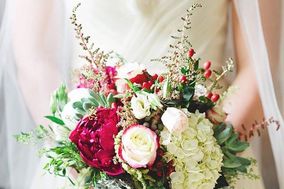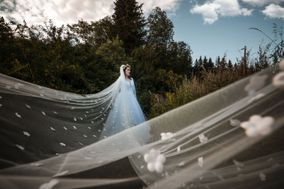 Siobhan's Makeup
Bridal beauty
Other Pine and Pond weddings
View all
Other Alberta weddings
View all
Get inspired with Real Weddings
Other green weddings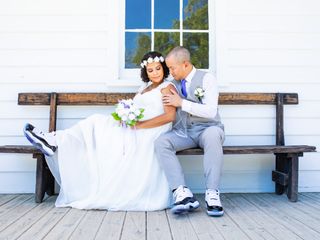 Show all
Other Autumn weddings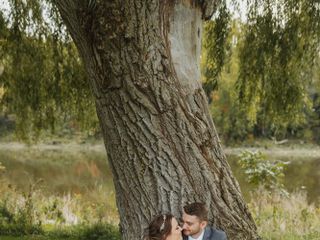 Show all
Other rustic weddings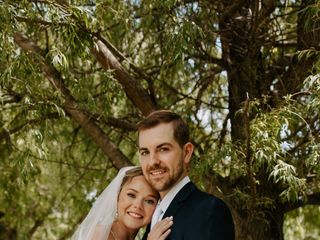 Show all