David and Seleena's wedding in Egmont, British Columbia
Rustic Autumn Pink 4 wedding vendors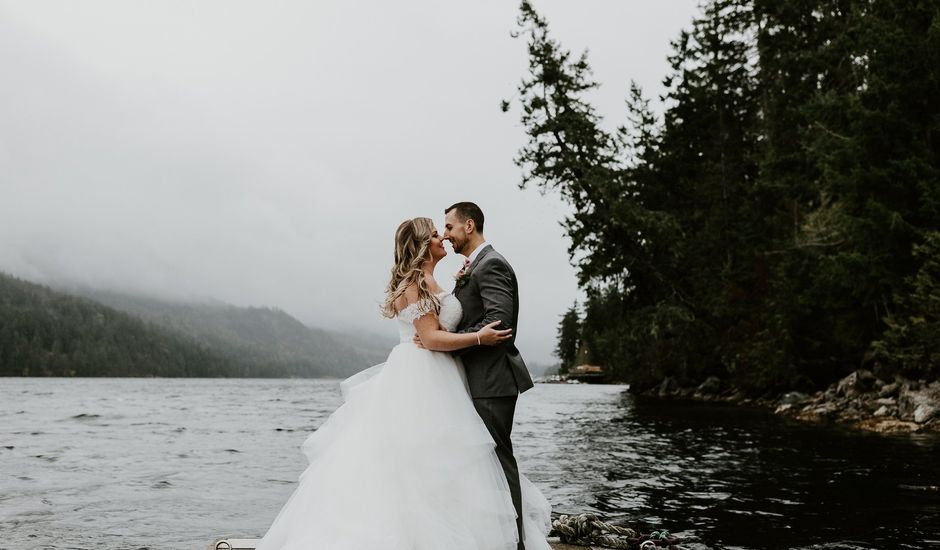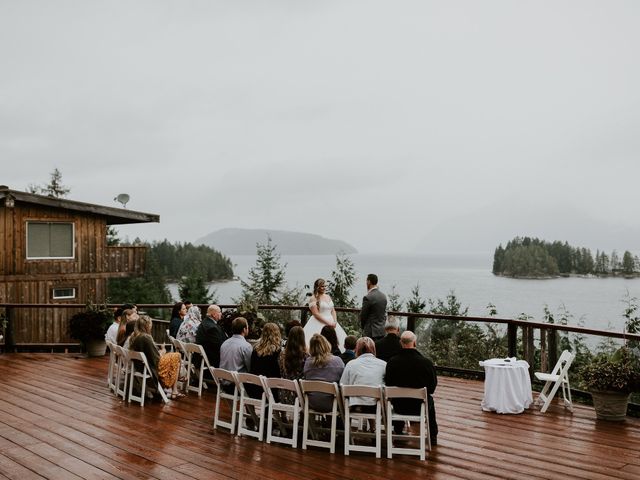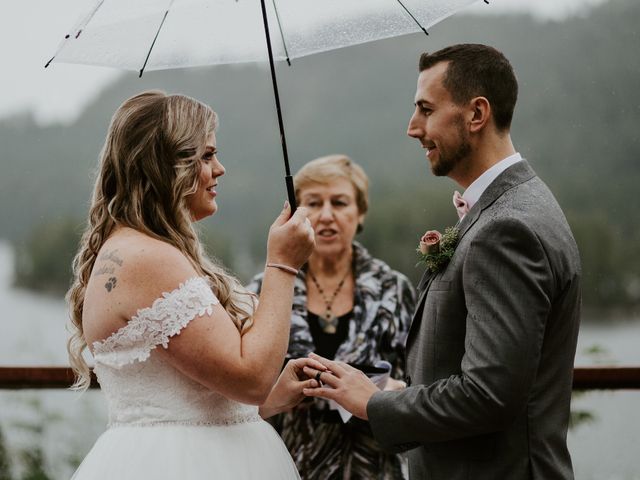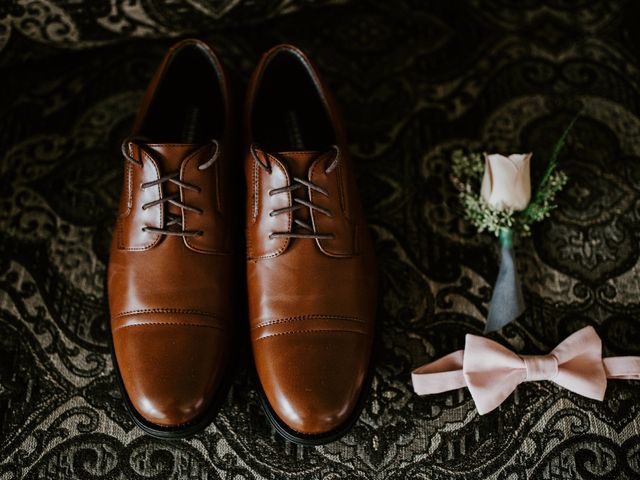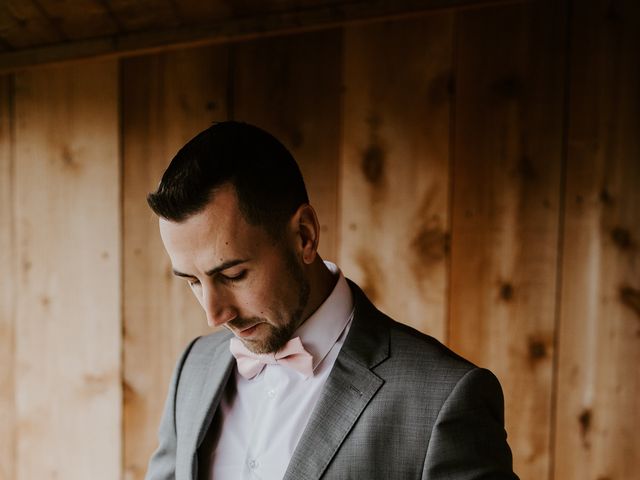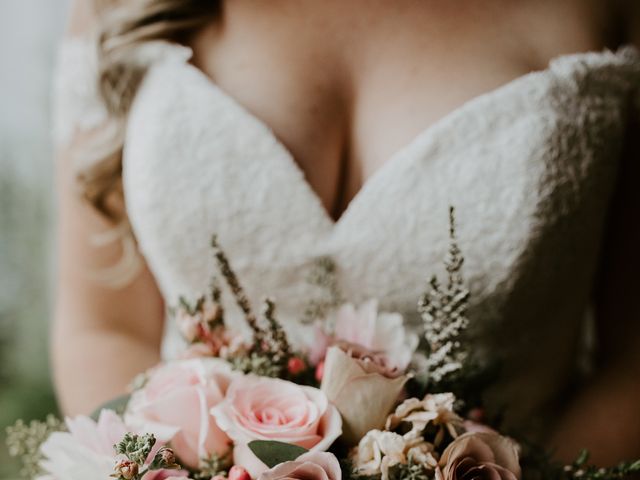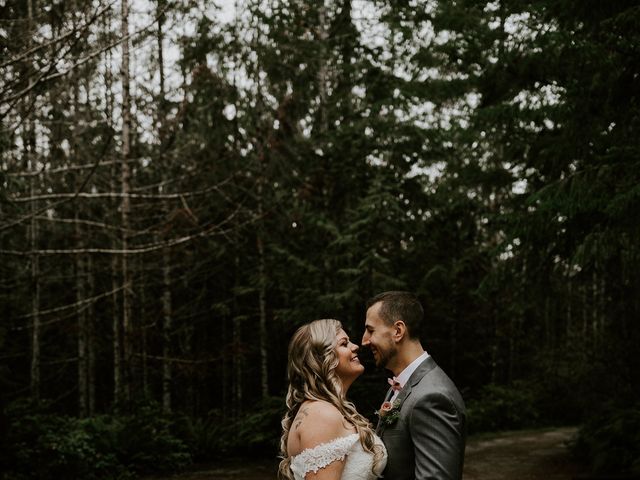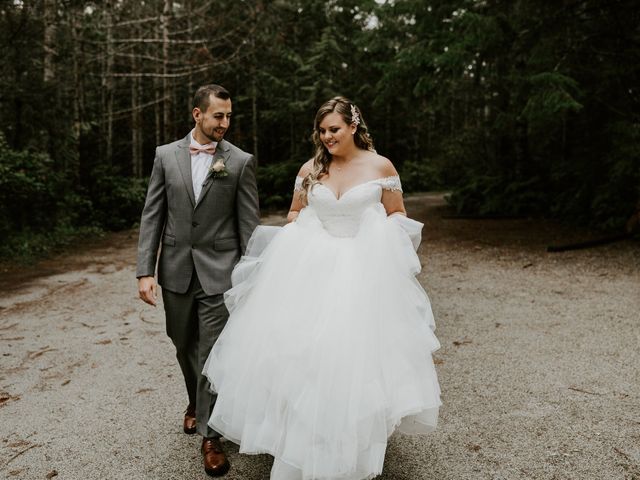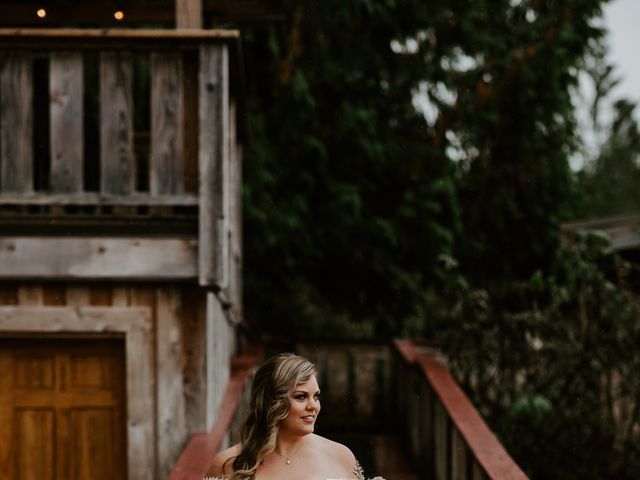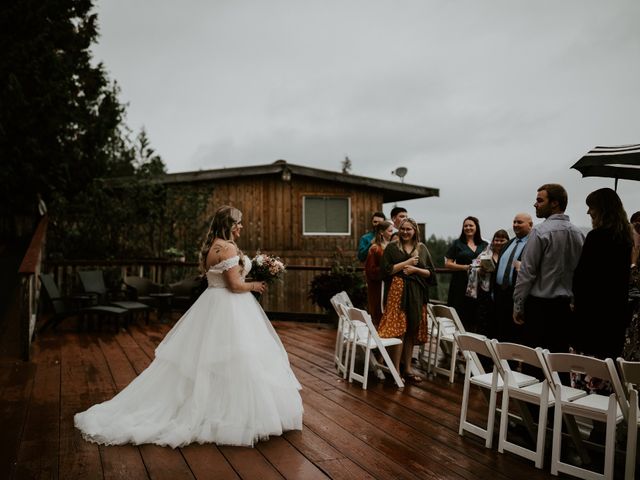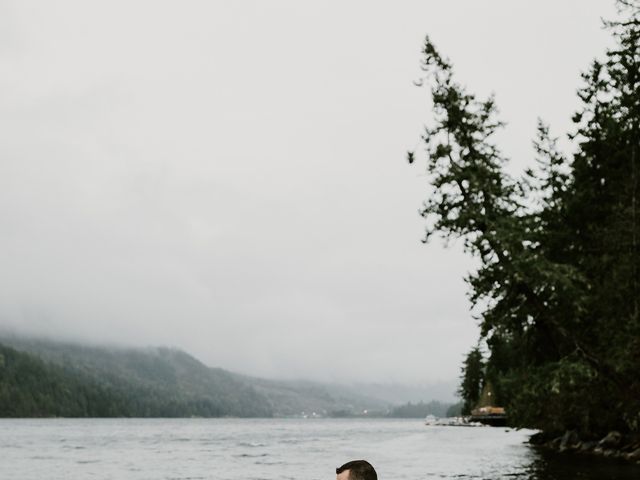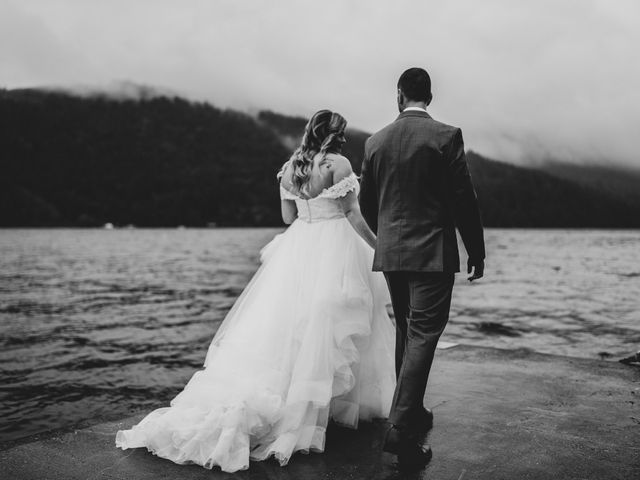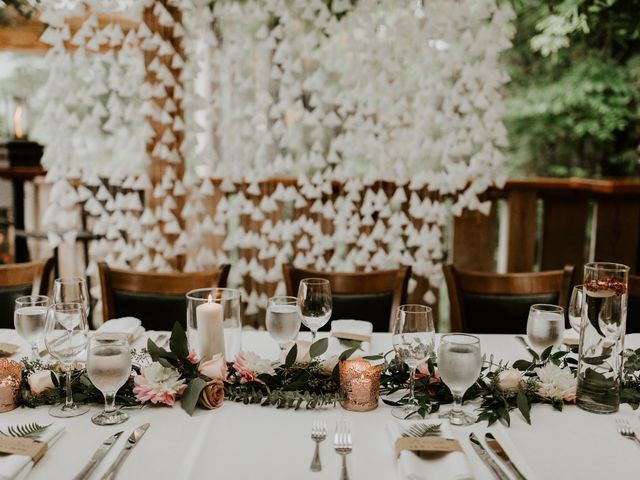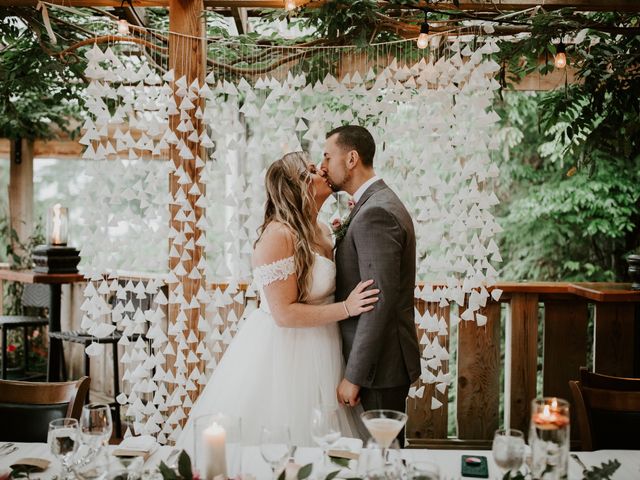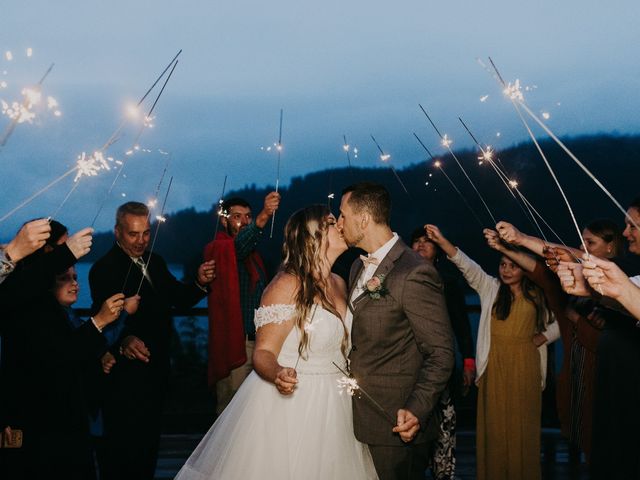 The story of our wedding
Our story began when I started a new job in Ontario with my husband. We worked together for about 7 months before we oficially started dating. Fast forward 2 years later, we were on a beach in one of our favourite countries to travel, Iceland. And there he was on one knee, trying not to cry asking me to be his wife. Obviously I said yes, or I wouldn't be here!
Our wedding was in one of the most picturesque locations in all of British Columbia. It is located in a small village on the Sunshine Coast called Egmont. You can access it via float plane, or a short ferry ride from Horseshoe Bay and drive along the coast. The West Coast Wilderness Lodge had the most fantastic ocean views and the finest cuisine. Everyone could not stop talking about the views, mountains and how amazing all of our meals were.
We had a very intimate wedding as all of our guests flew in from Ontario. We had hoped that it wouldn't rain, and planned our wedding ceremony outside. It ended up pouring on us, but I did not even care one bit. It was absolutely stunning. We started the day doing a first look in the woods. I am SO glad we did this, because it relieved so many nerves I was feeling. After the ceremony, we went out to the dock for some photos and it was so surreal. The wind just came out of nowhere to blow my dress around, huge flocks of birds behind us. Everyone was watching us from the lodge above. We ended the night with some sparklers which was interesting. It was pretty wet from all the rain, and they were having a hard time lighting. I was terrified that someone would catch my dress on fire! But, that didn't happen and we ended up with beautiful photos.
Continue reading »
Natalia Simoes did my hair and makeup - she was an absolute pleasure to work with. She seriously killed my entire look and everyone said my makeup still looked like it was just put on at the end of the day even though I had been poured on a few times by this point.
Emily Nicole did my photos. She is seriously the best. She works her magic in the rain (clearly!) She guided us when we had no clue what we were doing and got so many amazing shots.
Laurel at Gibson's Florist did my bouquet and table runner. She was so kind and made my look come true! She delivered my bouquet just on time for my photos so everything was fresh.
Karen Archer was our commissioner. She made our ceremony super quick (less than 15 minutes) because it was pouring rain. Thank you!
My dress is a Stella York gown that I got from Everything But the Groom in Langley. The only alterations I had were to add the off-the-shoulder straps which turned out beautiful.
And of course, we had our wedding at the West Coast Wilderness Lodge which was absolutely amazing!
I did the rest of my decor, centrepieces, backdrop, place cards, confetti etc.
Enjoy!
Seleena & Dave
David and Seleena's vendor team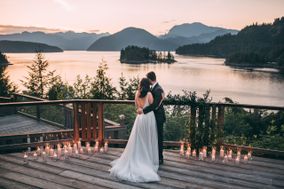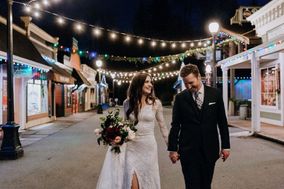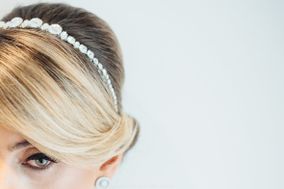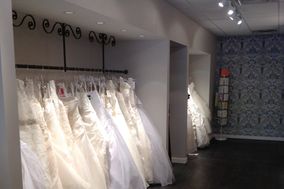 Other West Coast Wilderness Lodge weddings
View all
Other British Columbia weddings
View all
Get inspired with Real Weddings
Other pink weddings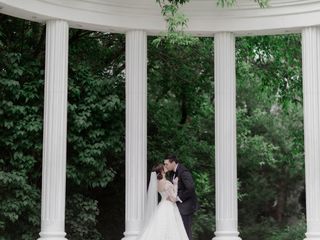 Show all
Other Autumn weddings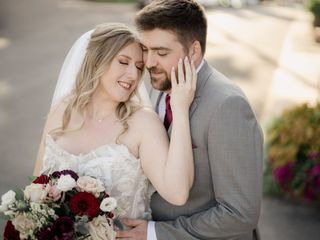 Show all
Other rustic weddings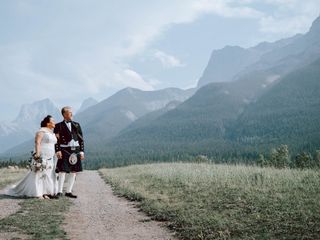 Show all