Christopher and Roxanne's wedding in Rigaud, Quebec
Rustic Summer Green 4 wedding vendors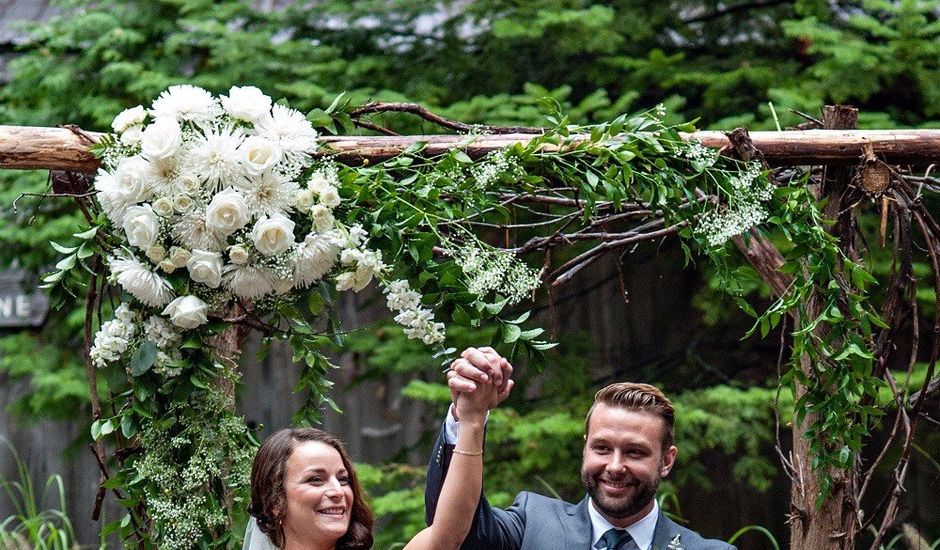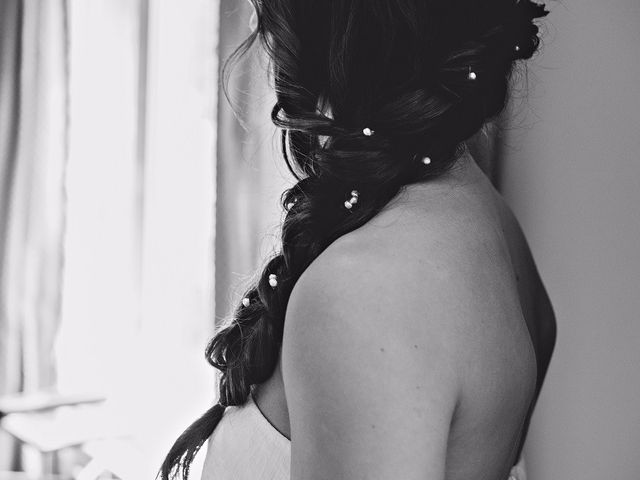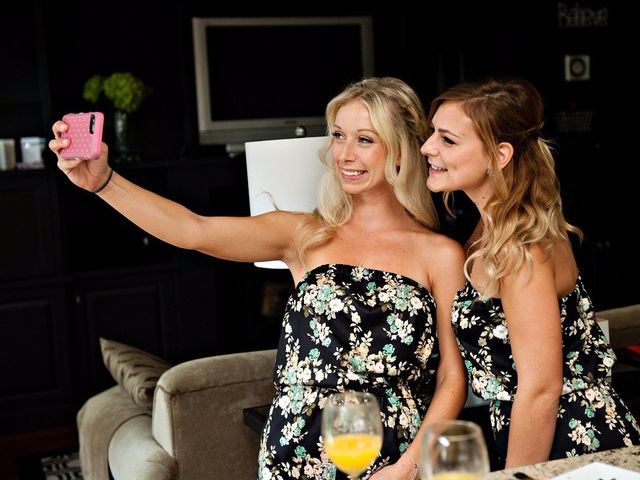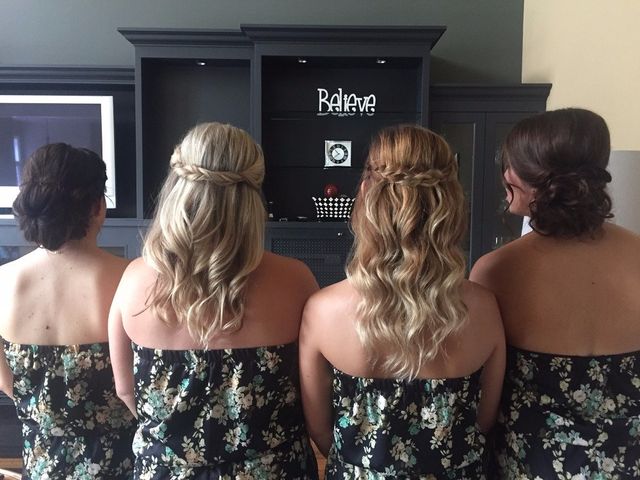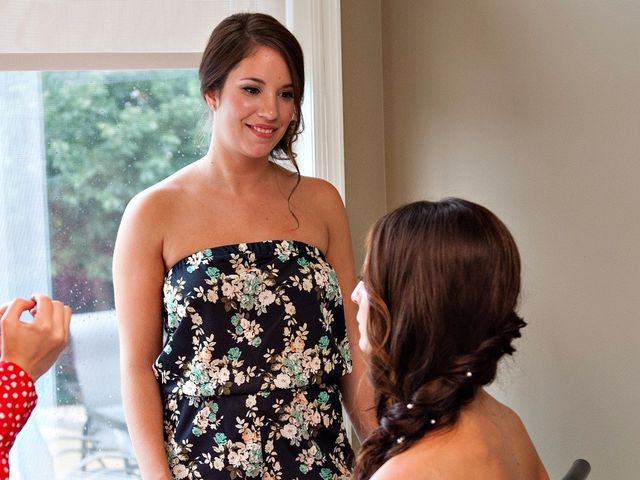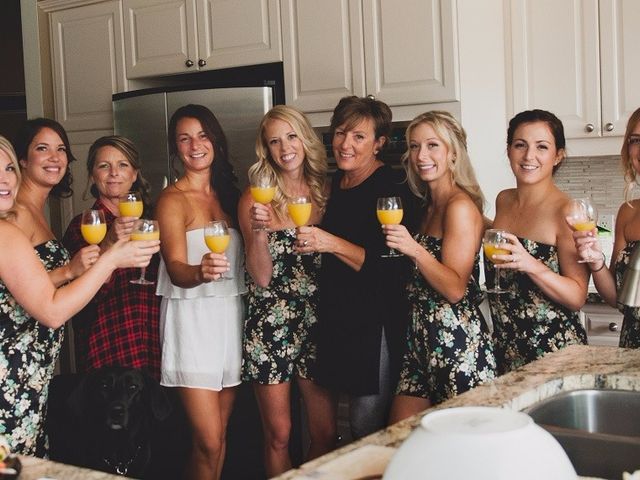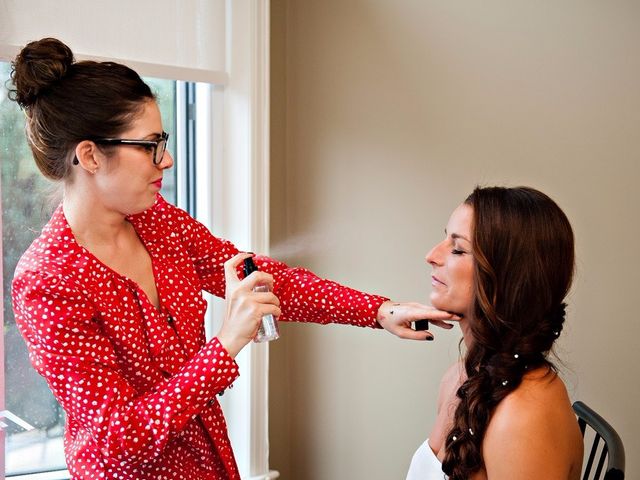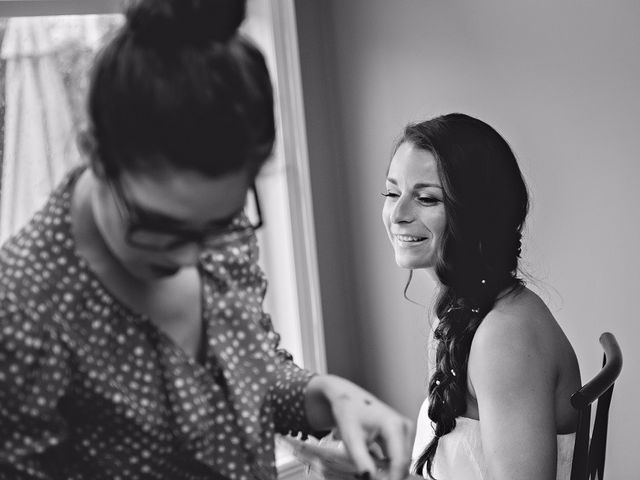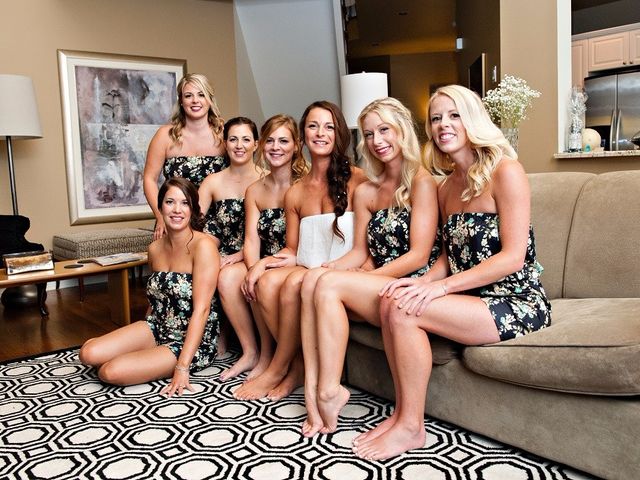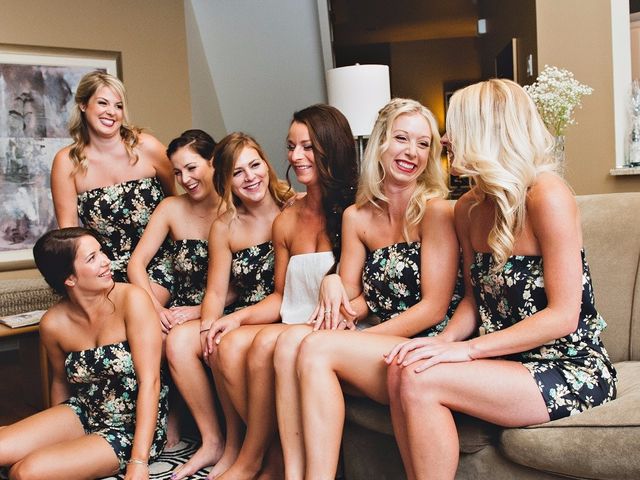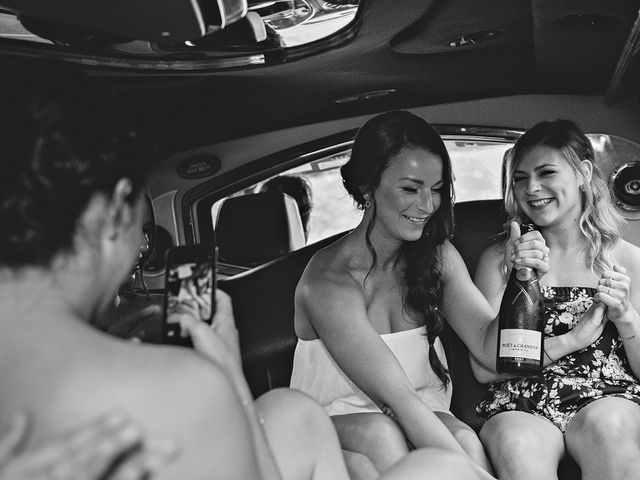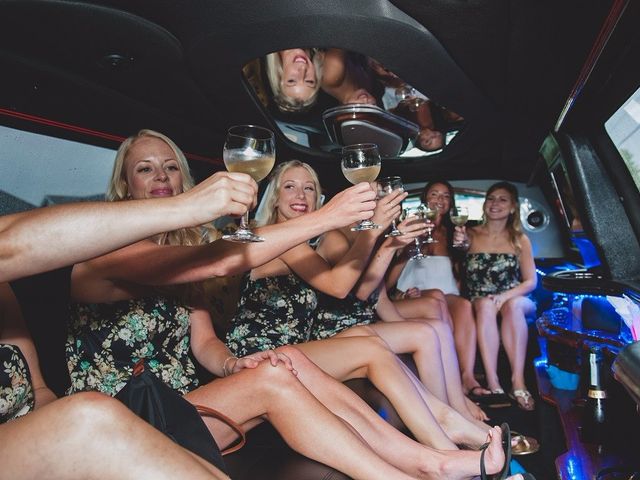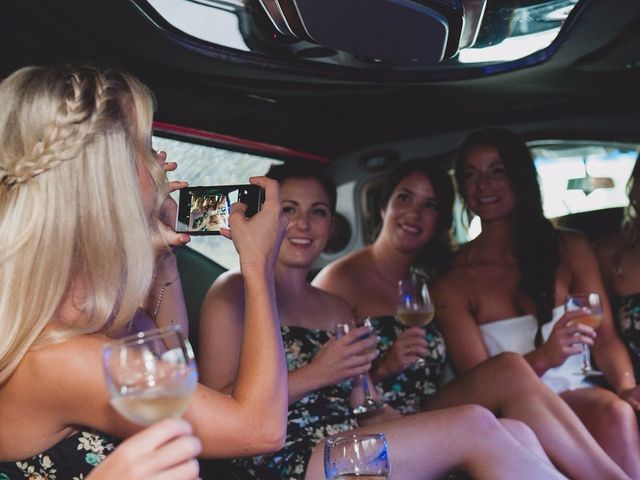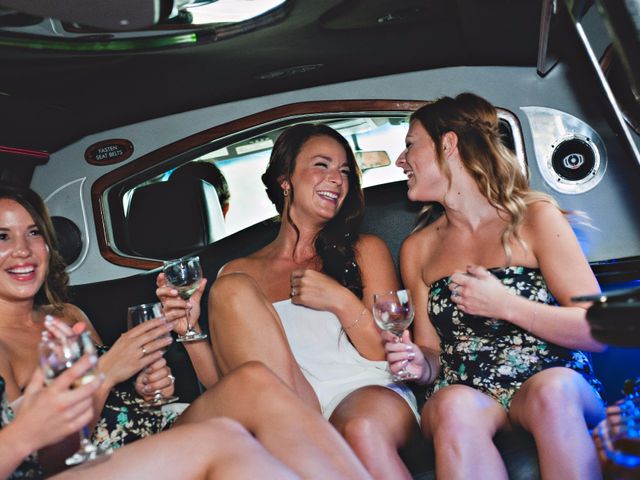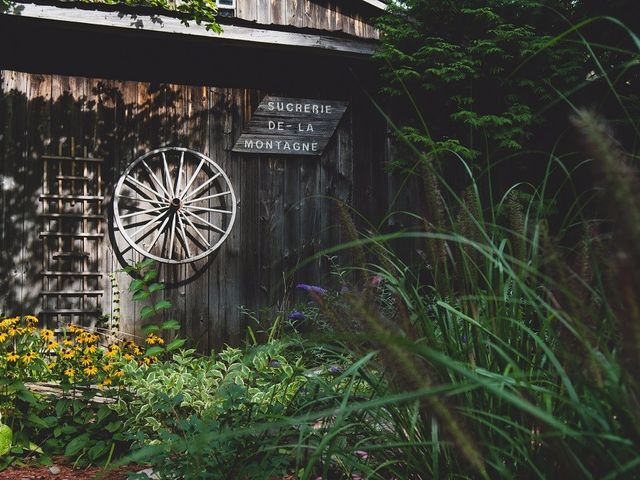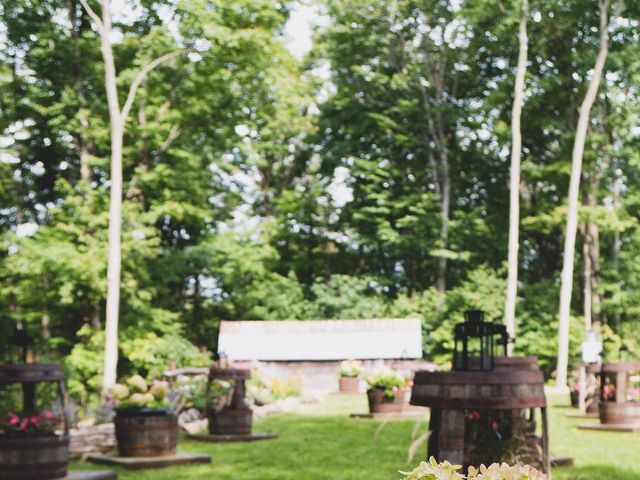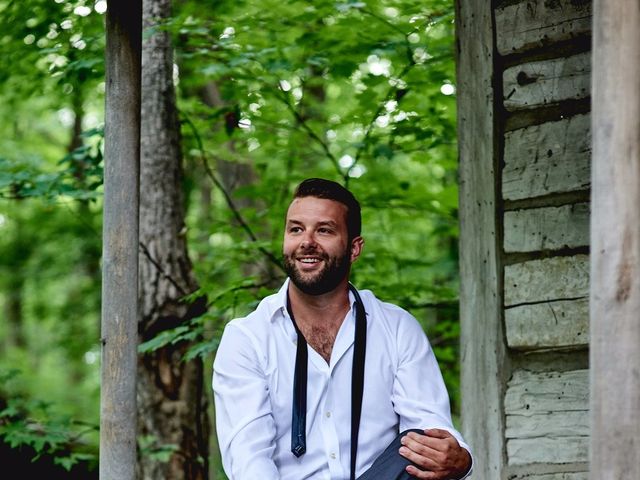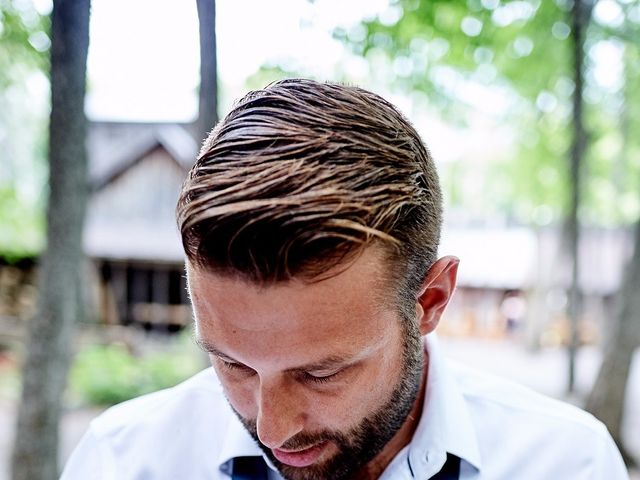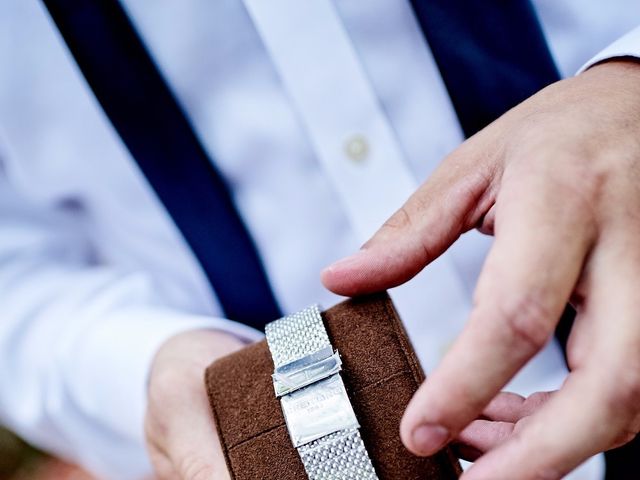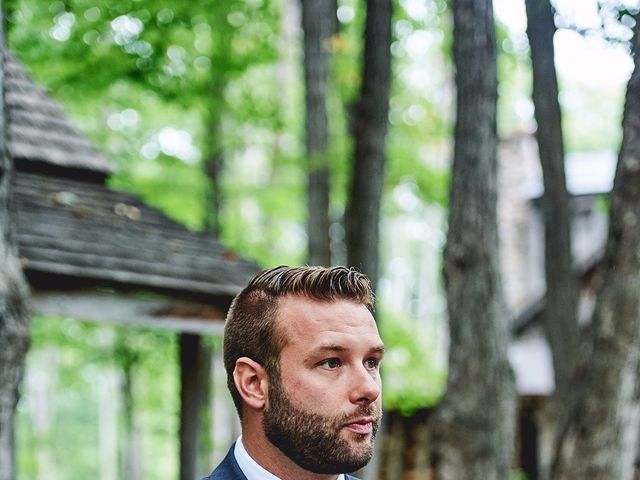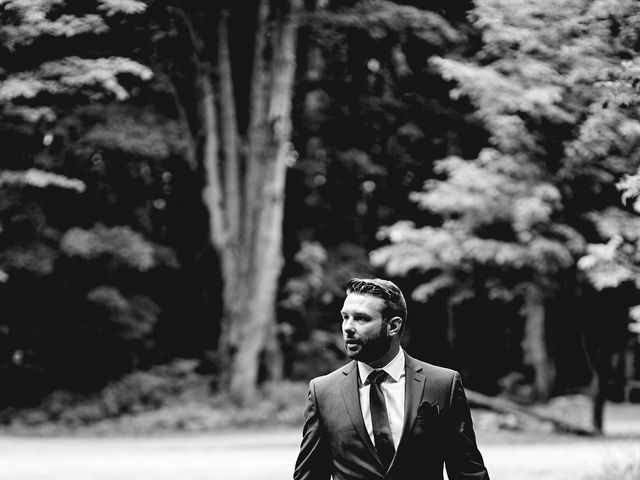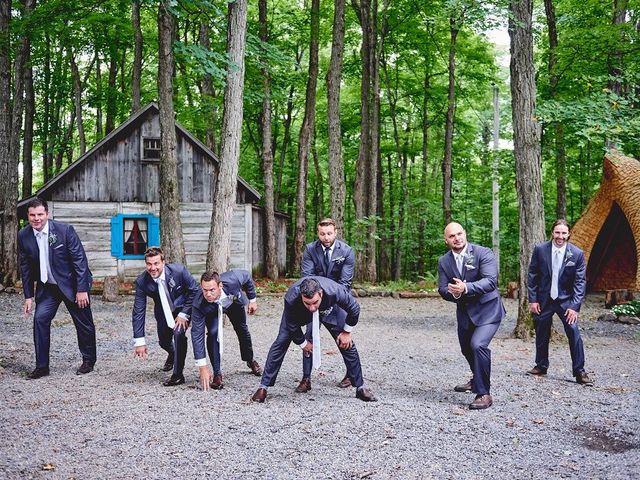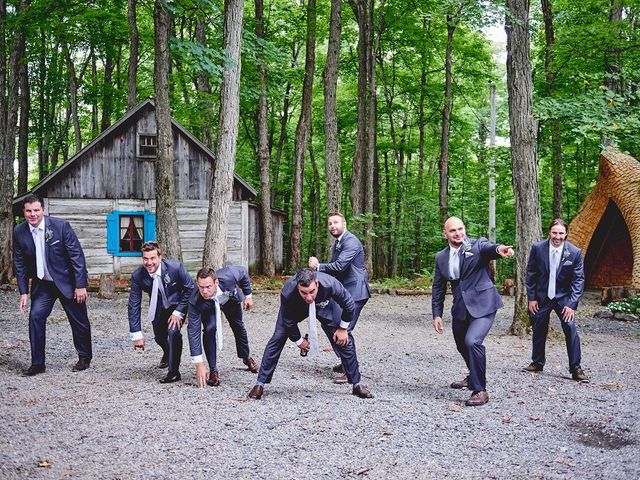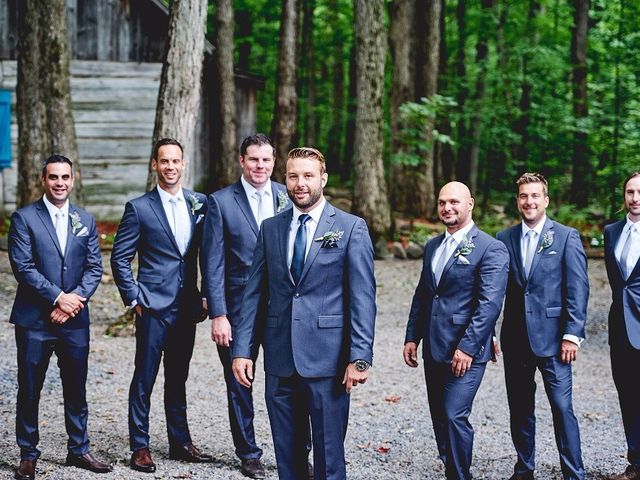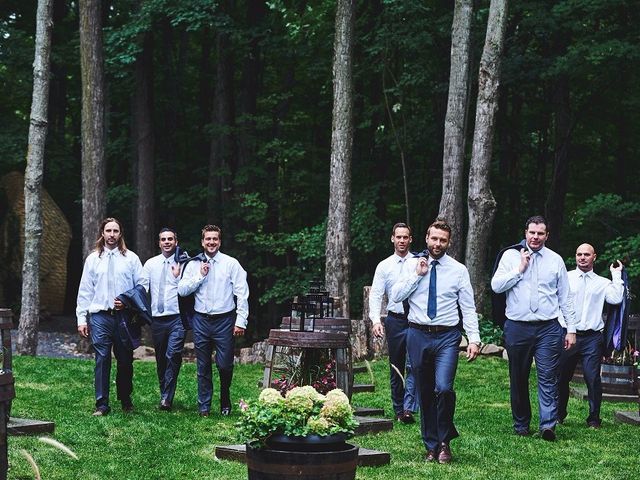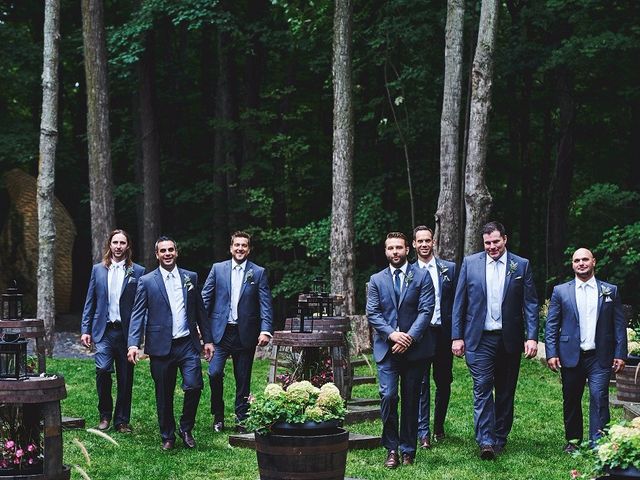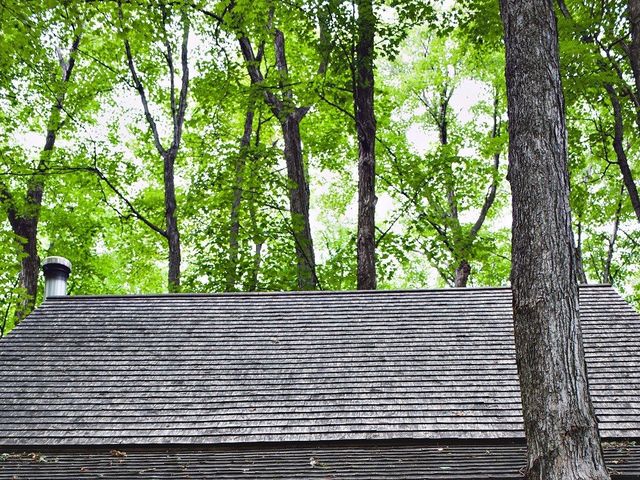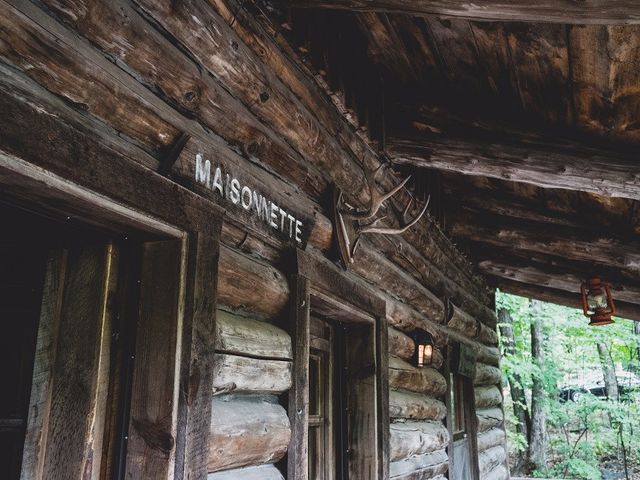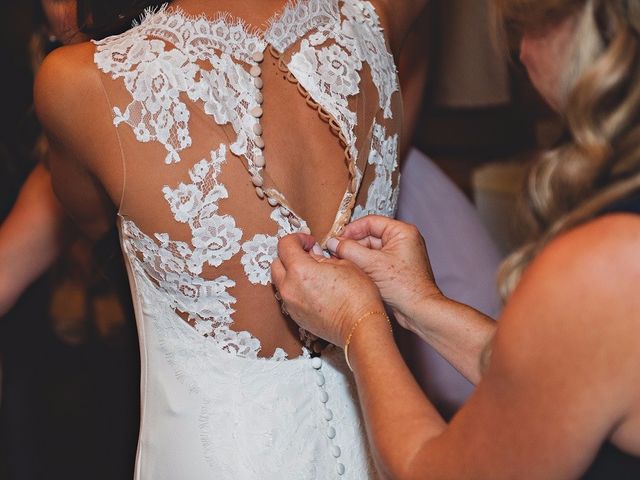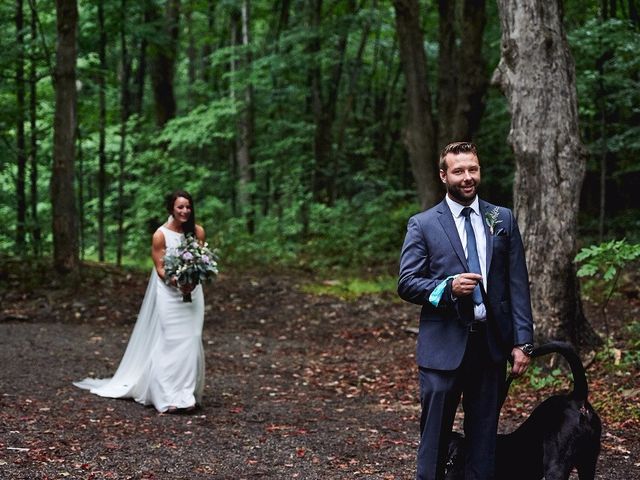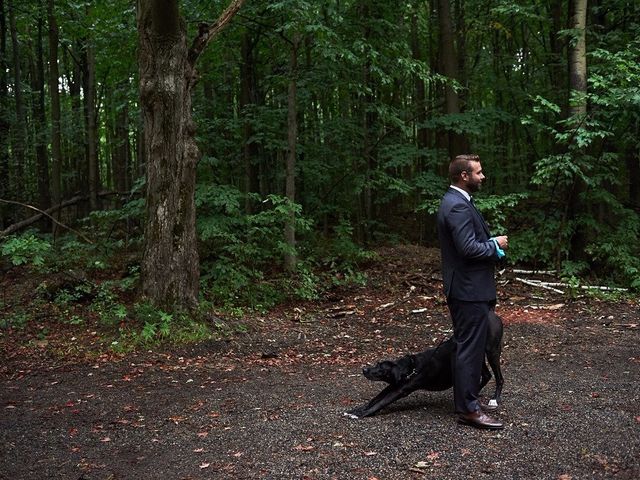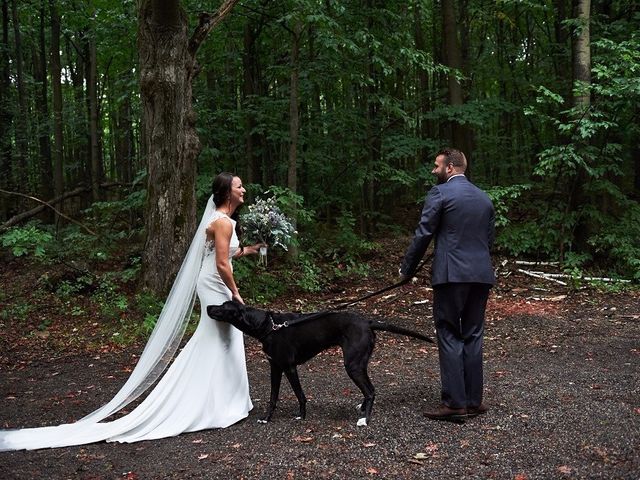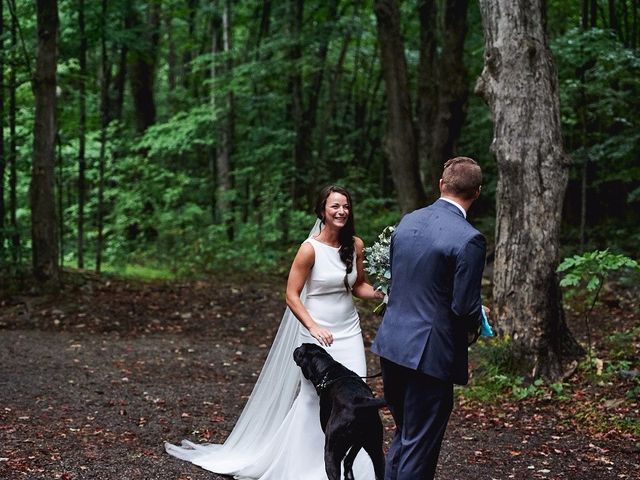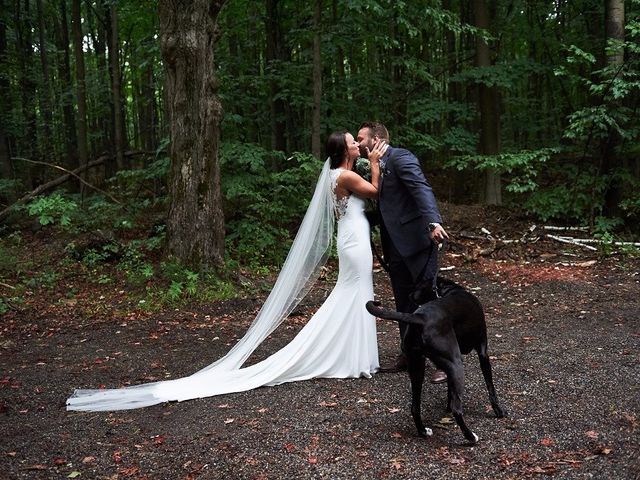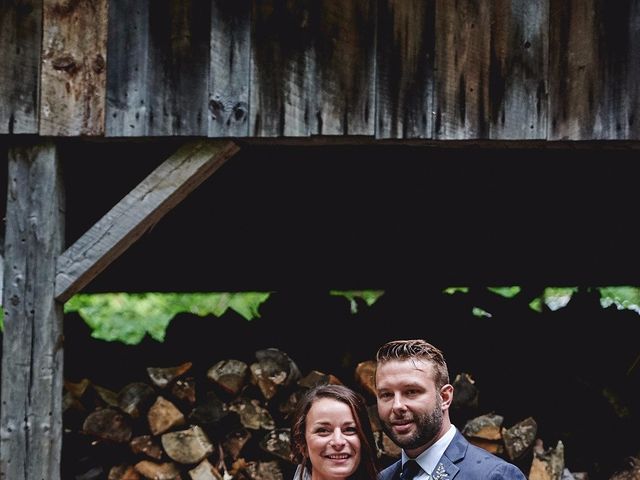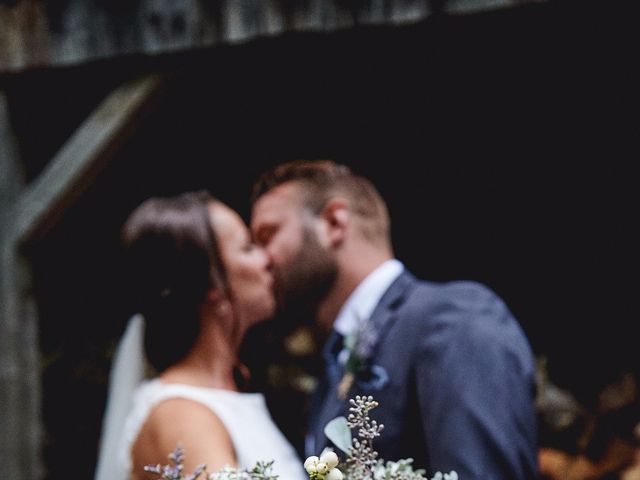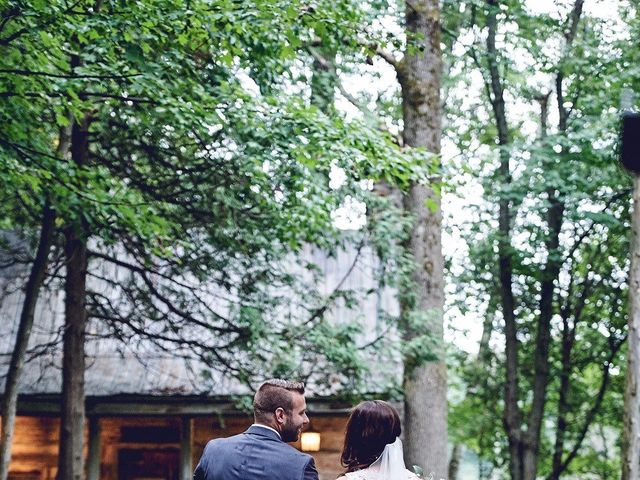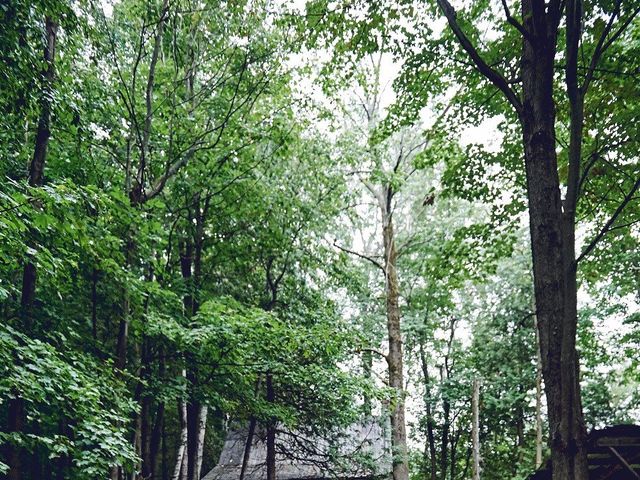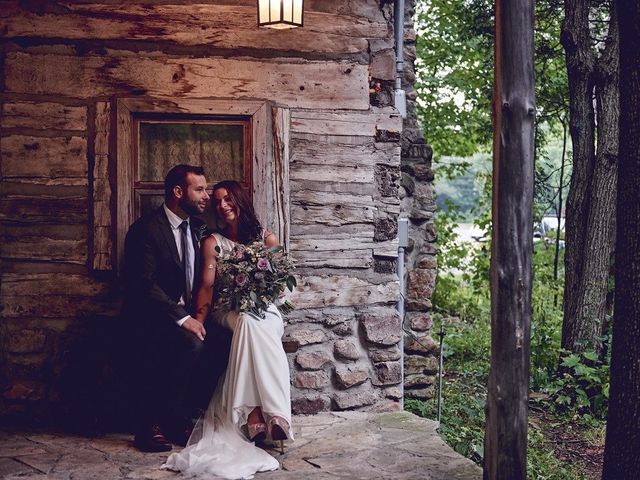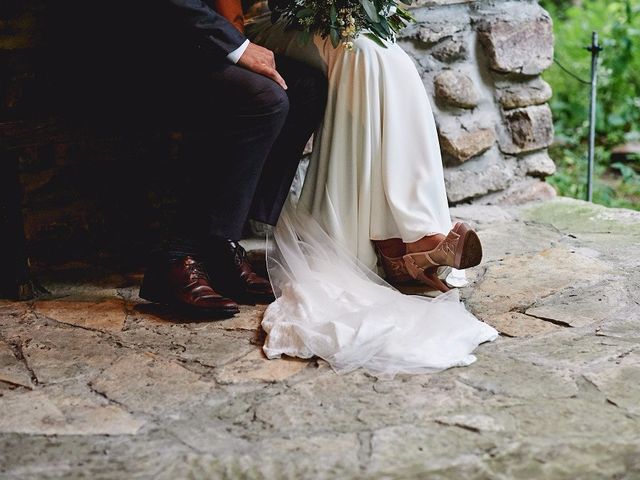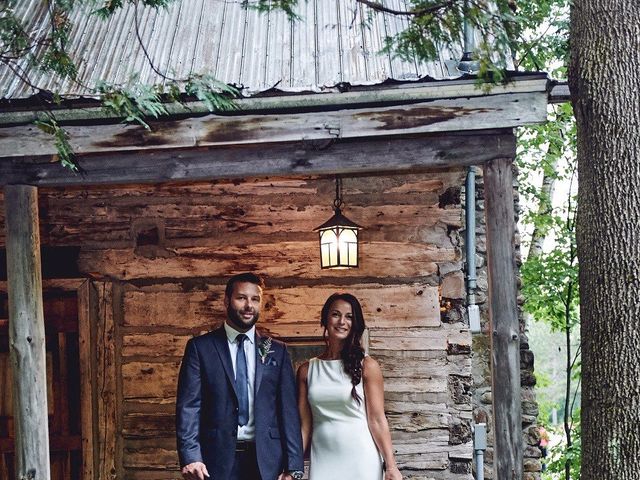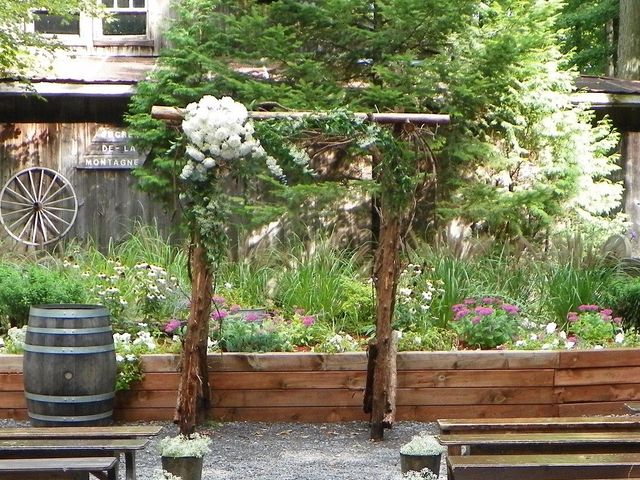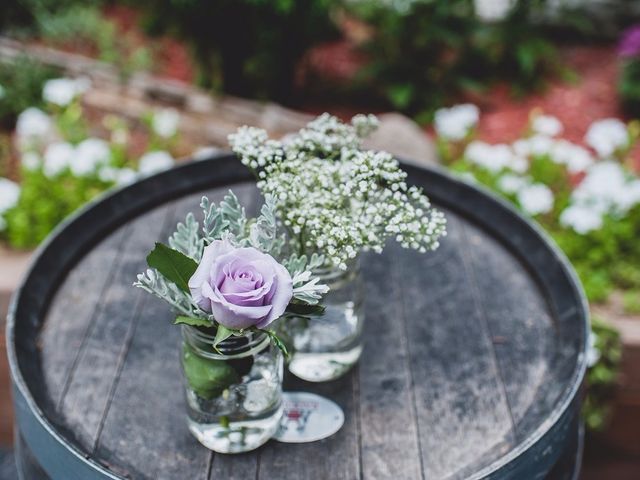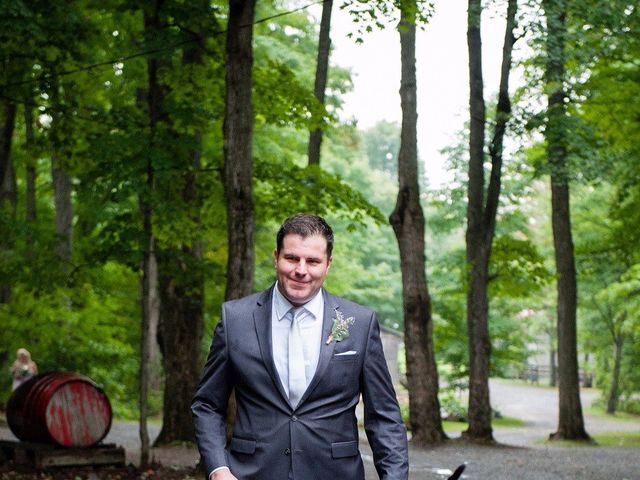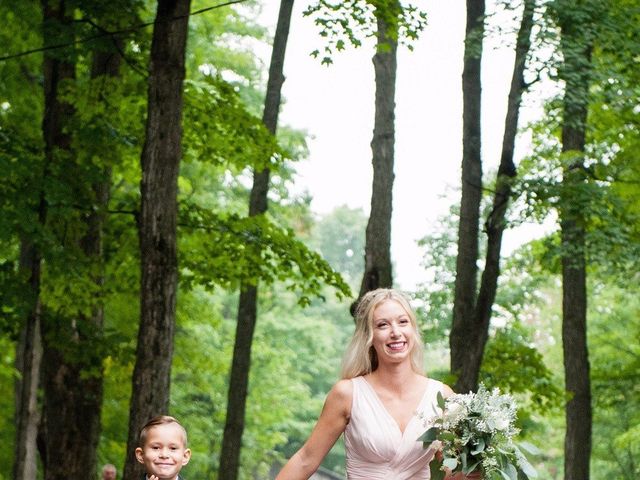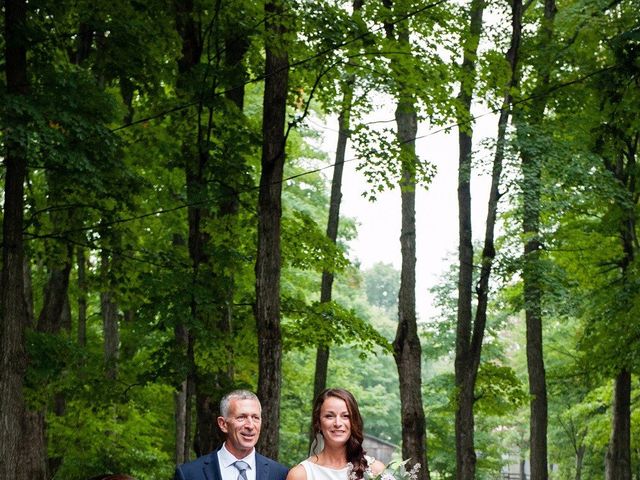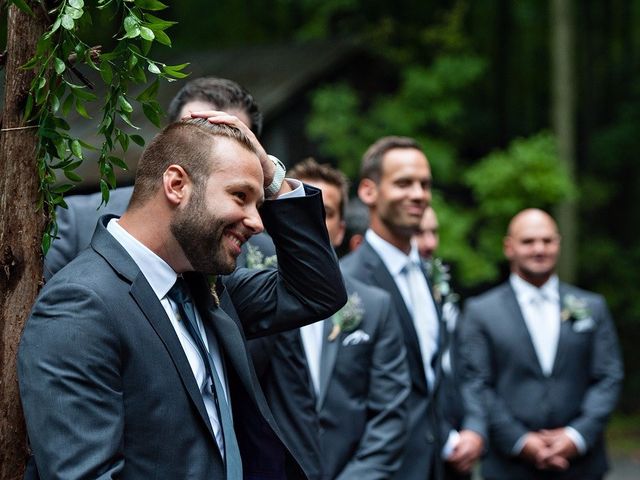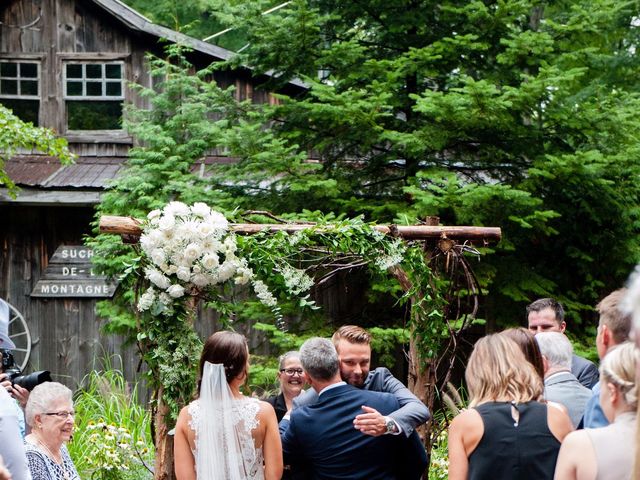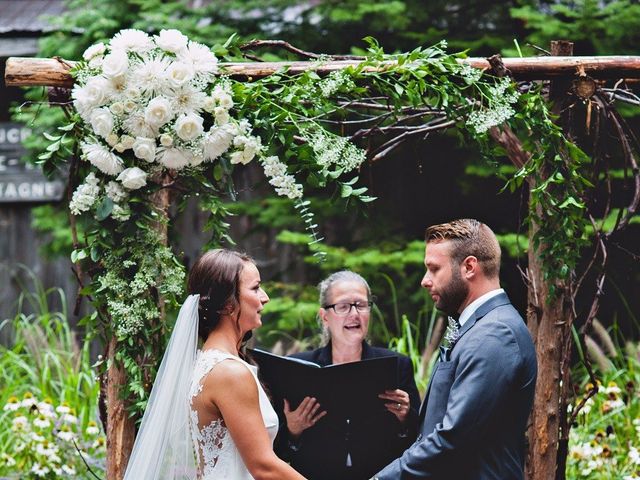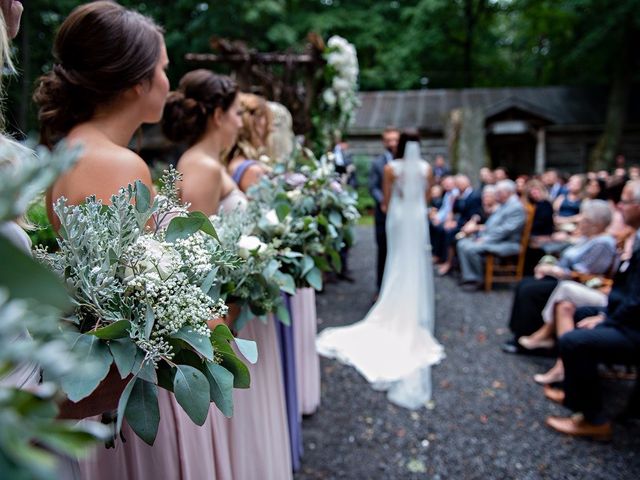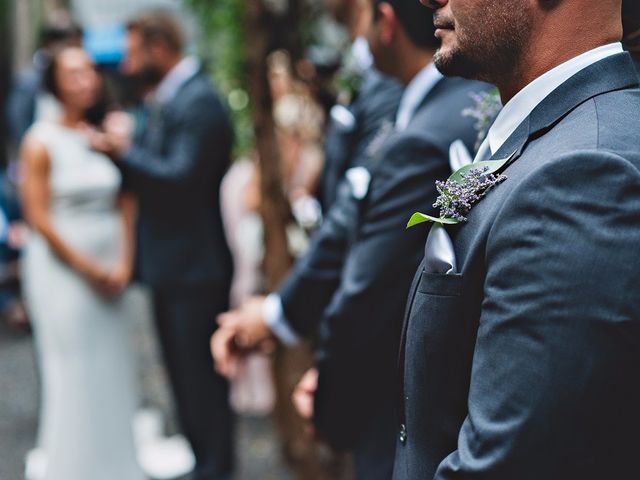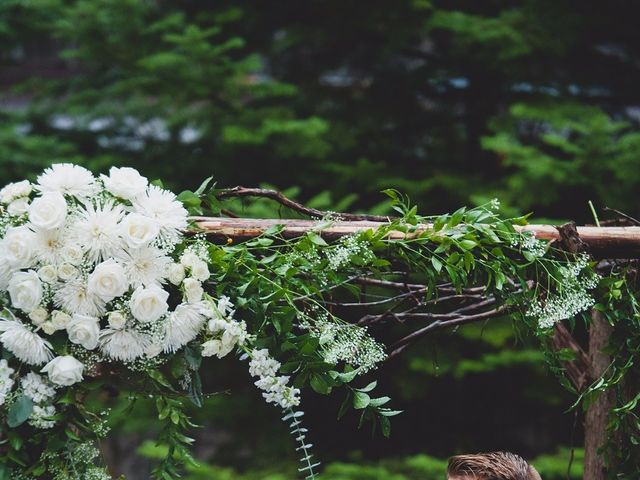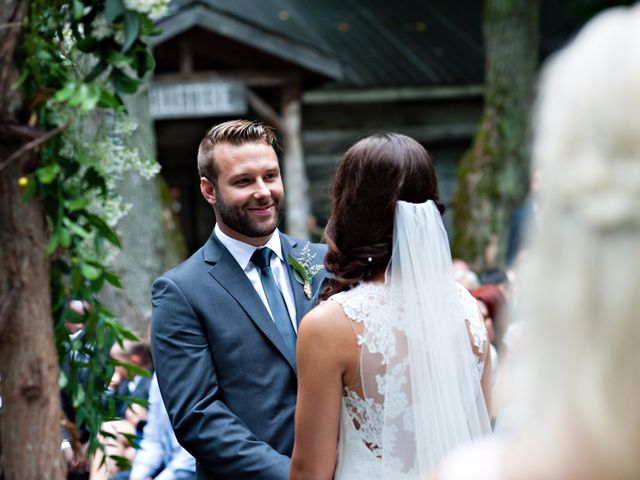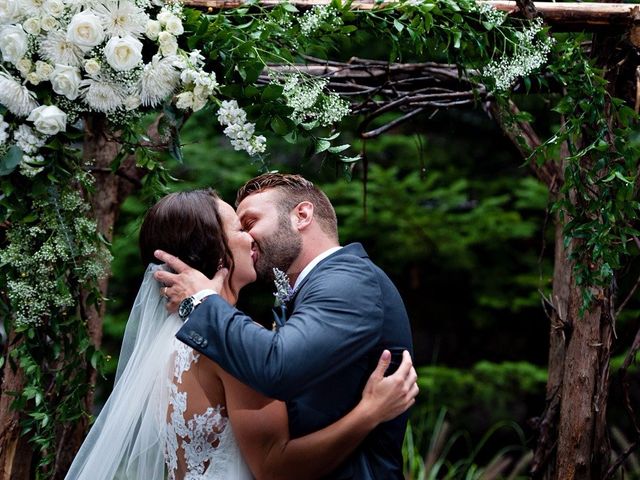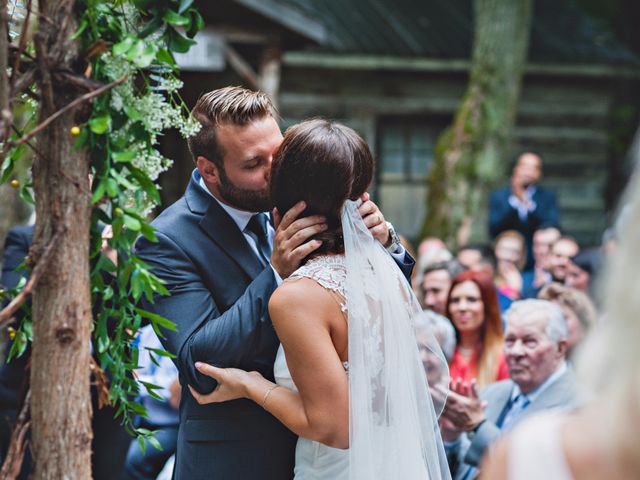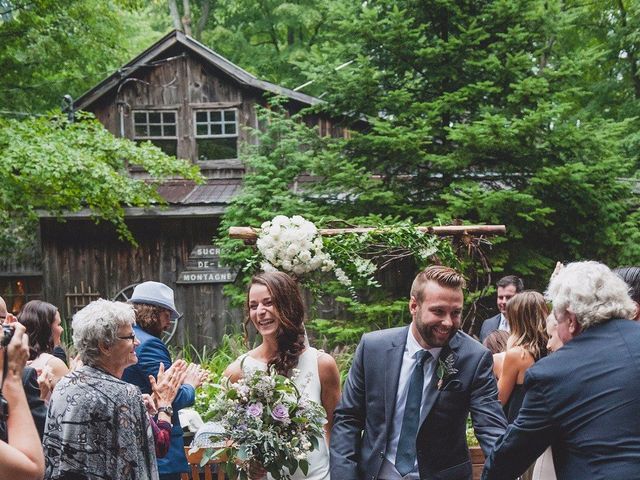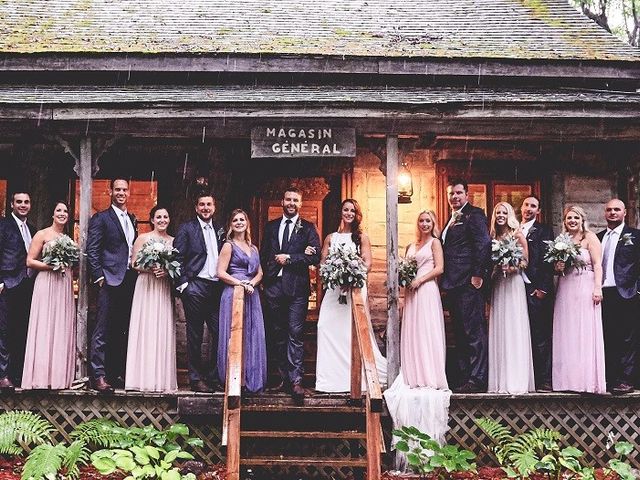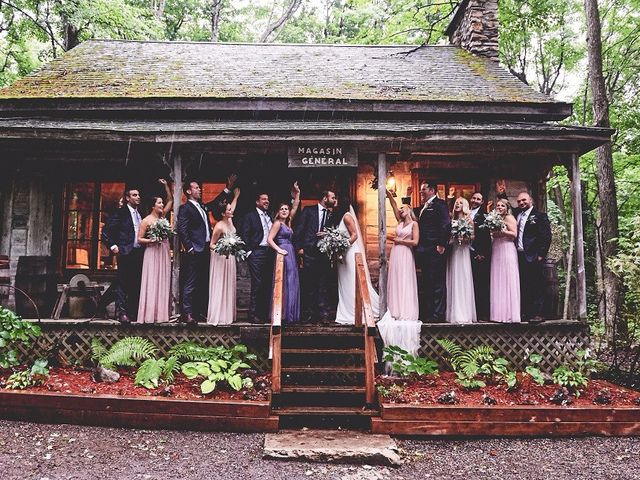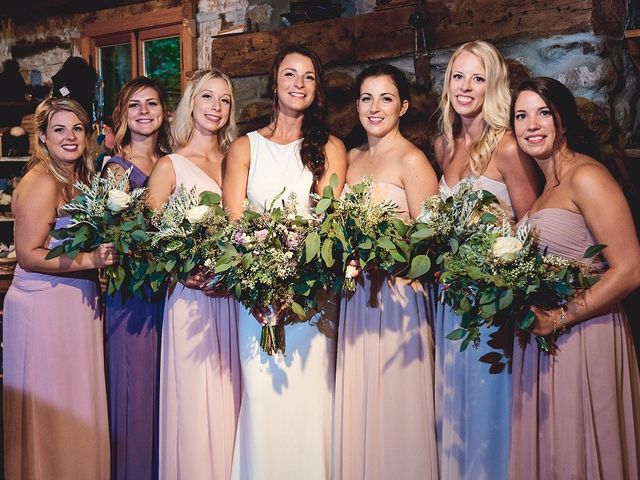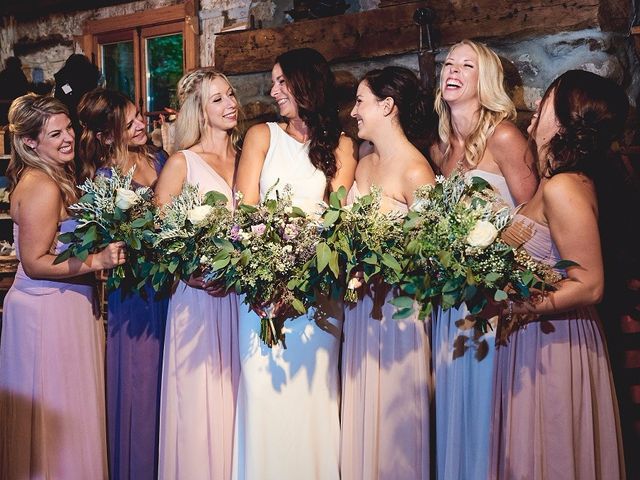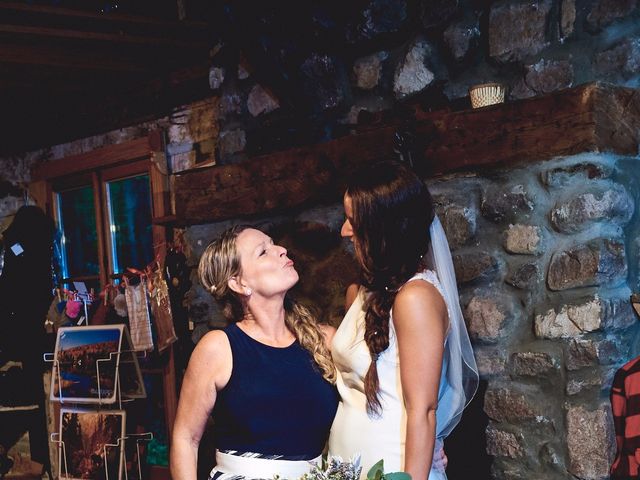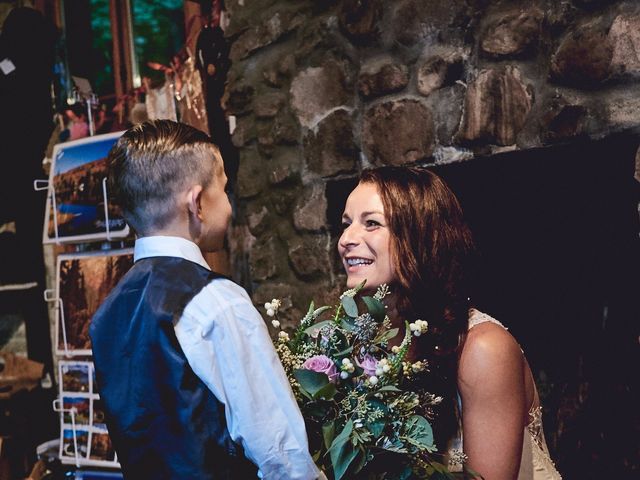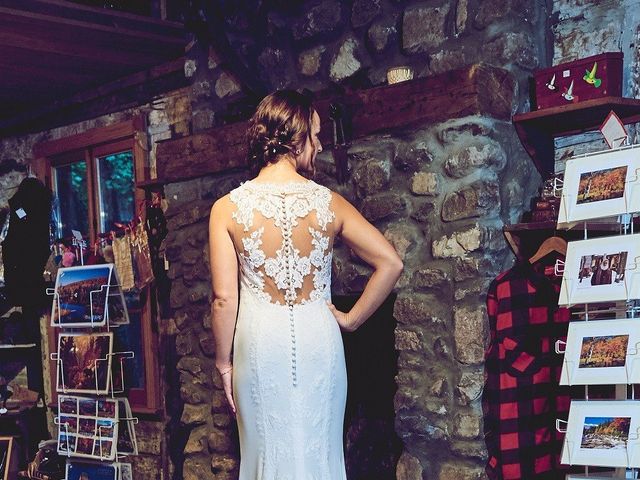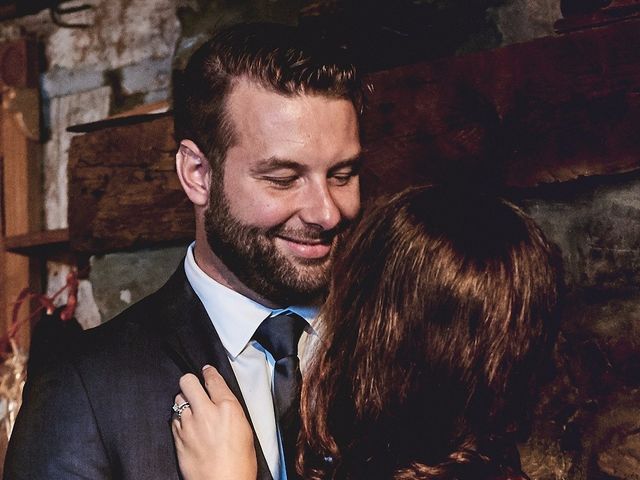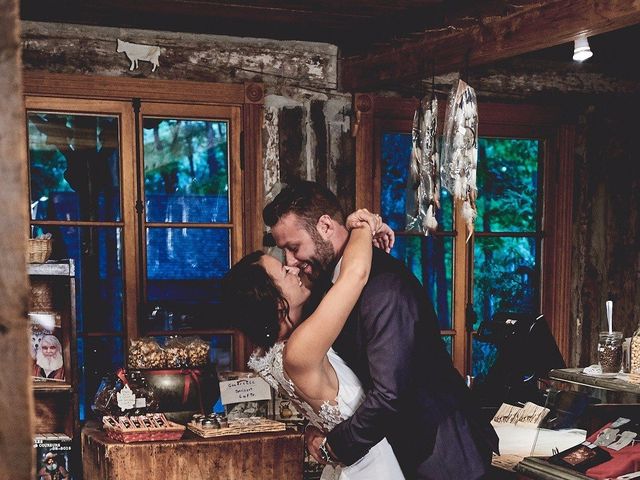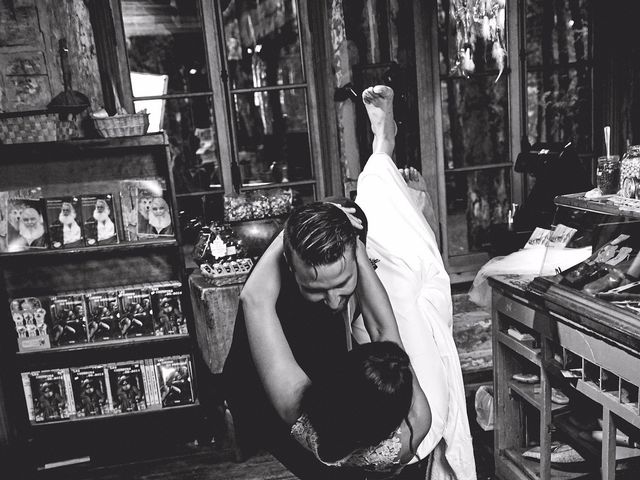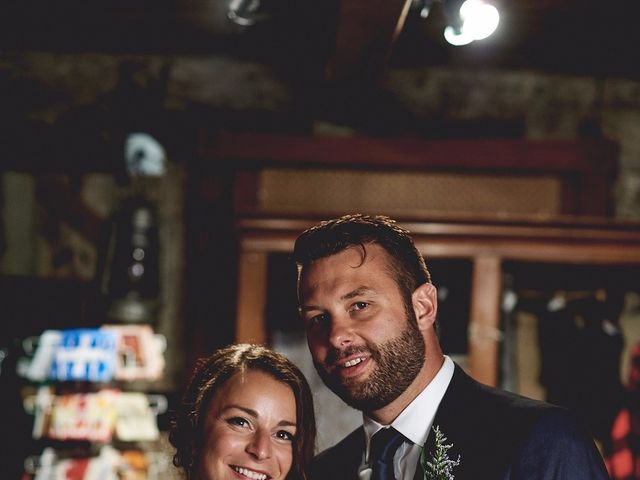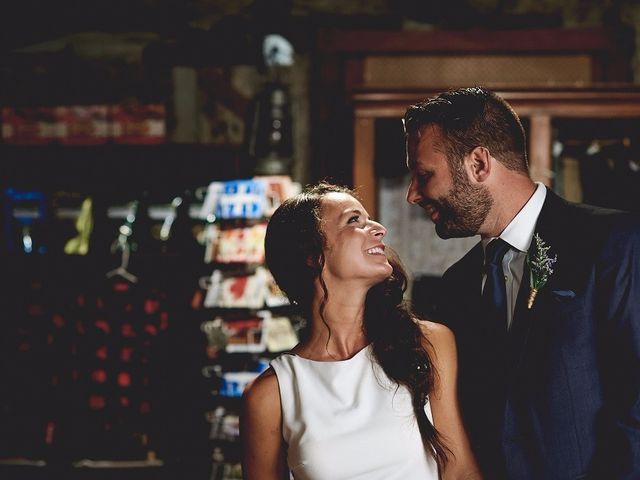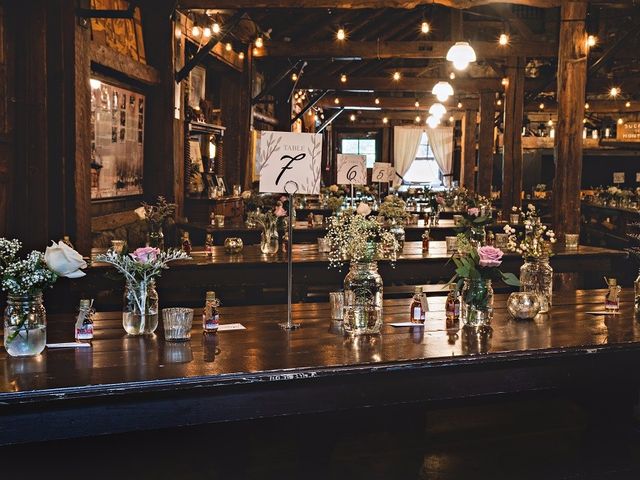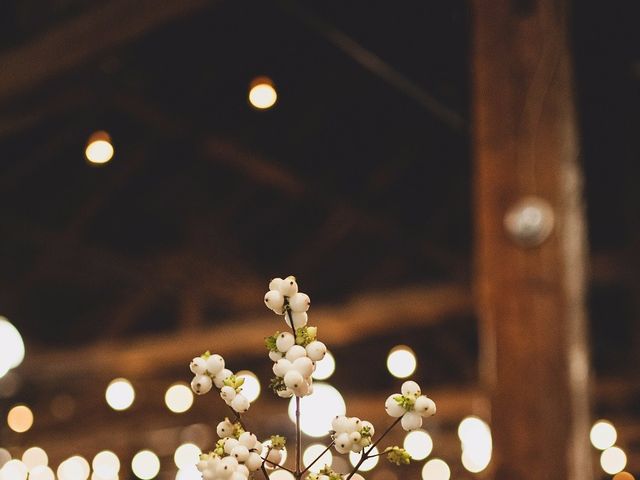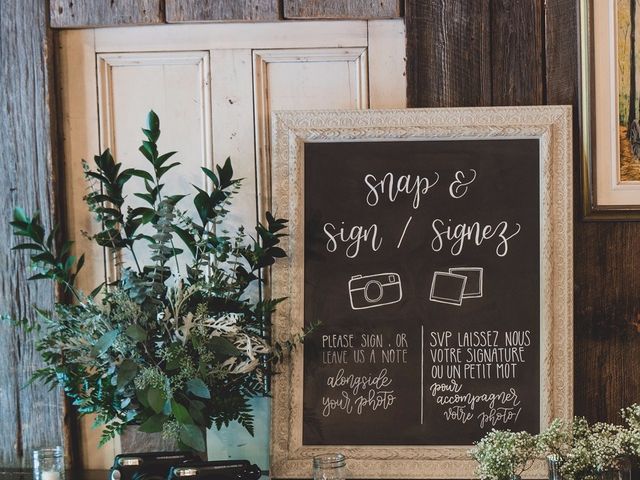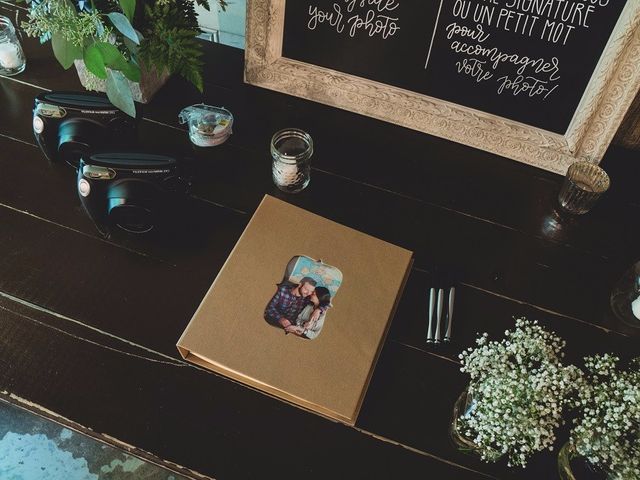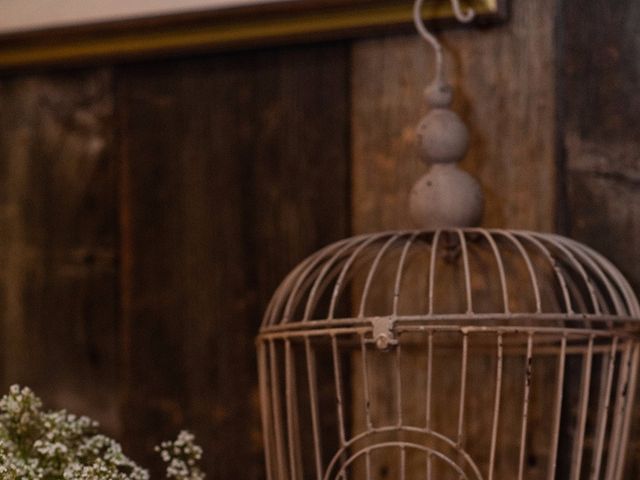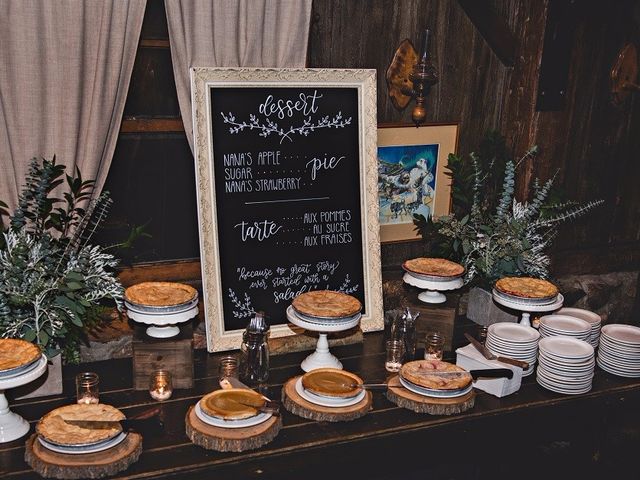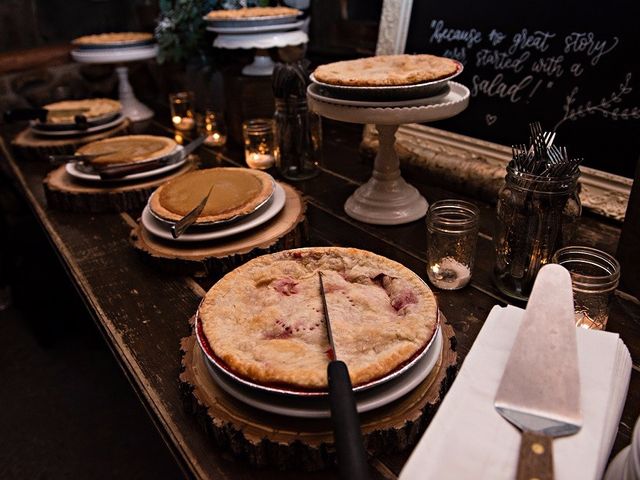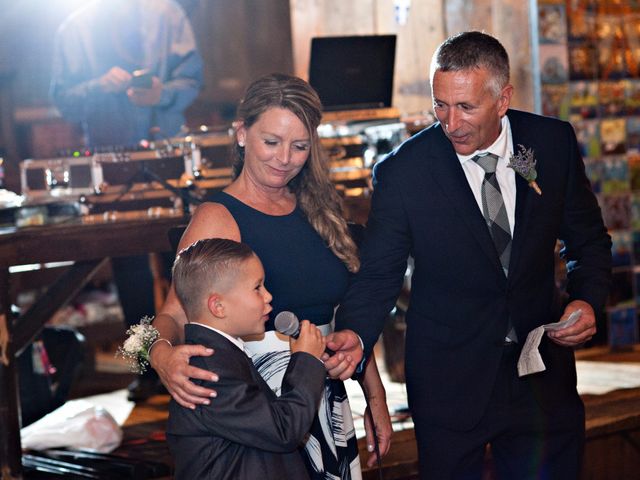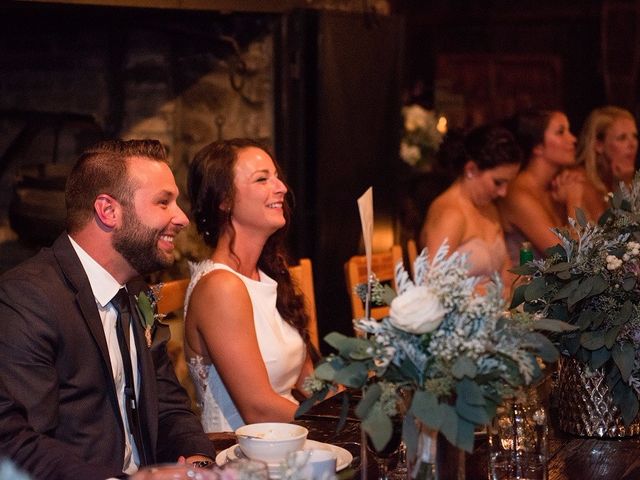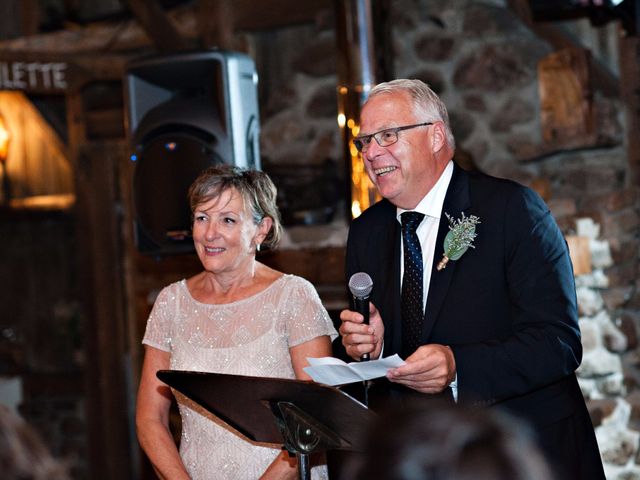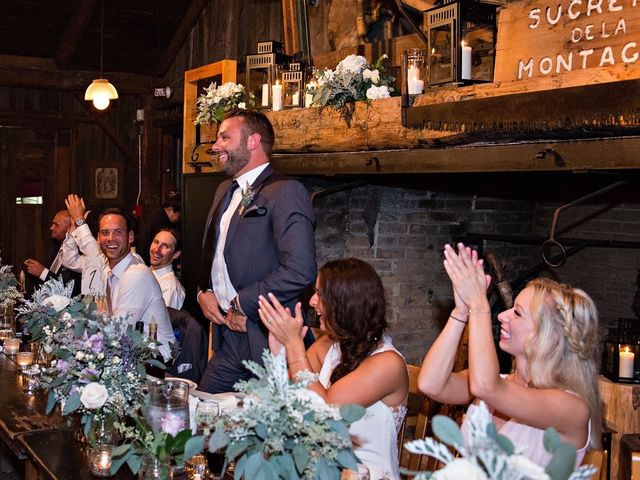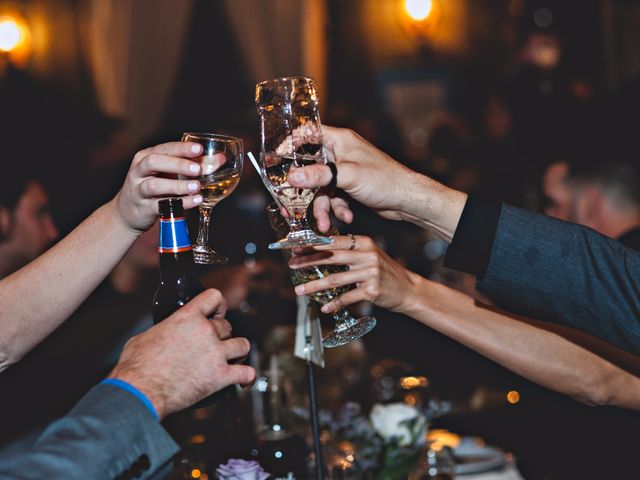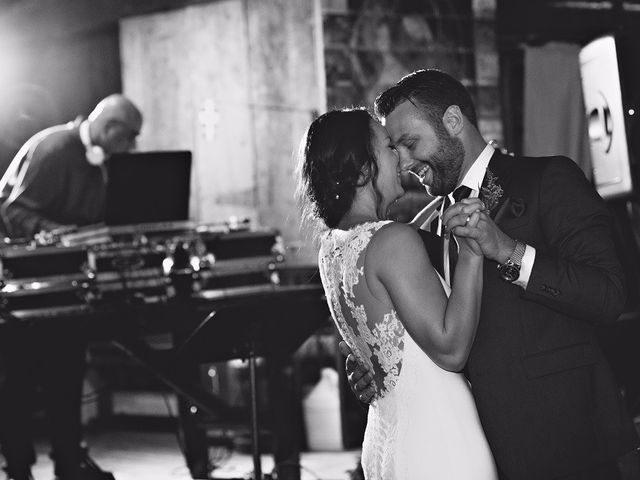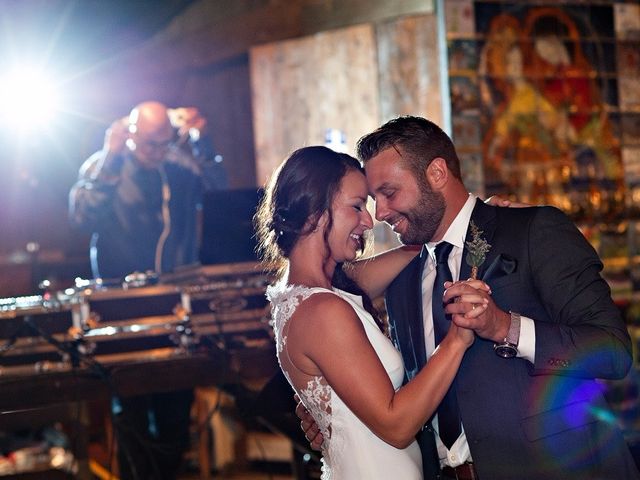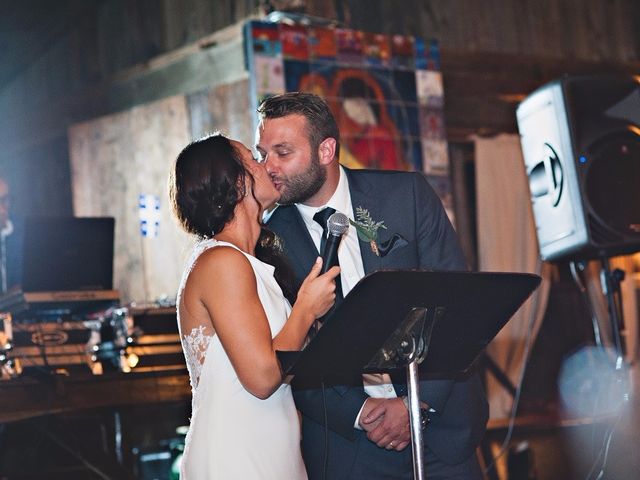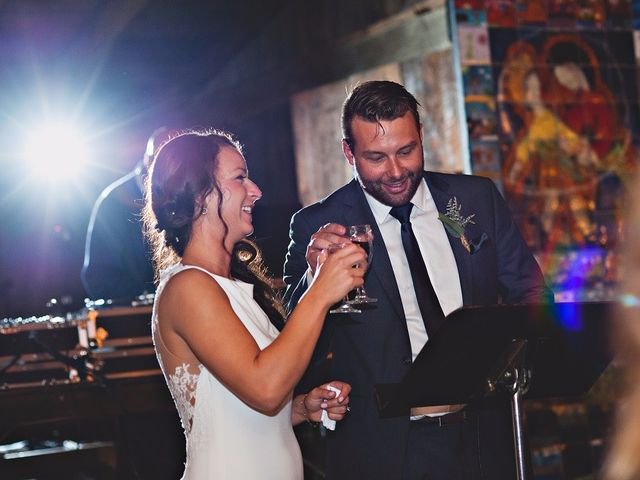 The story of our wedding
The day started off very early in Ottawa for the girls; and while the girls were busy getting pampered, the boys were having brunch at the couples' restaurant The Belmont, taking off for Rigaud, QC shortly after. The Groom and Groomsmen had fun getting ready at one of the on-site cabins of the venue, while the girls arrived by limo later that afternoon to get dressed in another cabin, a little further on the property.
In between down-pours of rain the couple got to do a "first look". The setting was perfect for what felt like an enchanted day - Large mature trees surrounding them, with a small wooden cabin tucked away in the back. The couple was all smiles, and you could feel the easing they brought to each other. And of course, they included their beautiful dog Kali (Great Dane/Pyrenese mix).
Moments before the ceremony, it completely stopped raining and the couple was able to marry outside. Some guests say it was raining all around the area, and it was miraculous that it didn't rain on anyone during the ceremony. The rest of the night was filled with laughter, dancing, great food, and when the rain subsided in the wee hours of the night, there was a bonfire.
Continue reading »
The wedding song was Closer – Kings of Leon. The first concert we went to together, and a band we see every time they come to town. This song always brings us back to the early stages of our relationship.
Our wedding theme was rustic chic with lots of white, greenery, neutral colours, and a hint of lavender. The venue itself had so much character being made of all wood and surrounded by mature trees, we wanted to maintain the relaxed cozy feeling, yet give off the sophistication of a beautiful garden.
Christopher and Roxanne's vendor team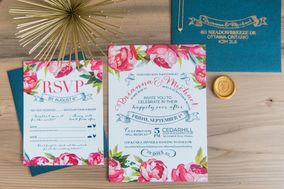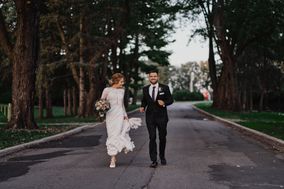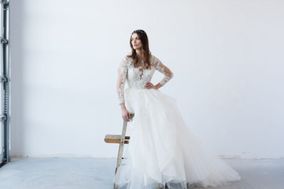 Other Sucrerie De La Montagne weddings
View all
Other Quebec weddings
View all
Get inspired with Real Weddings
Other green weddings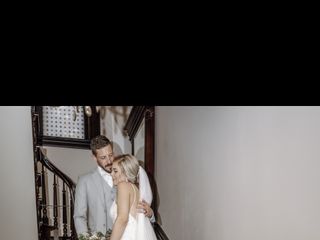 Show all
Other Summer weddings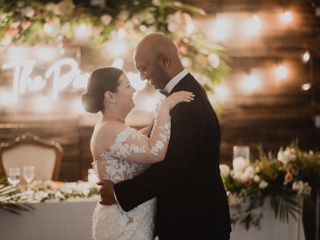 Show all
Other rustic weddings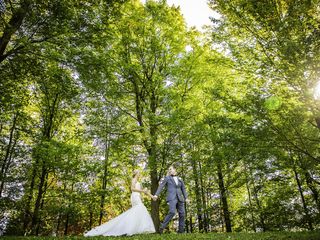 Show all