Chris and Michelle's wedding in Canmore, Alberta
Rustic Summer Burgundy 8 wedding vendors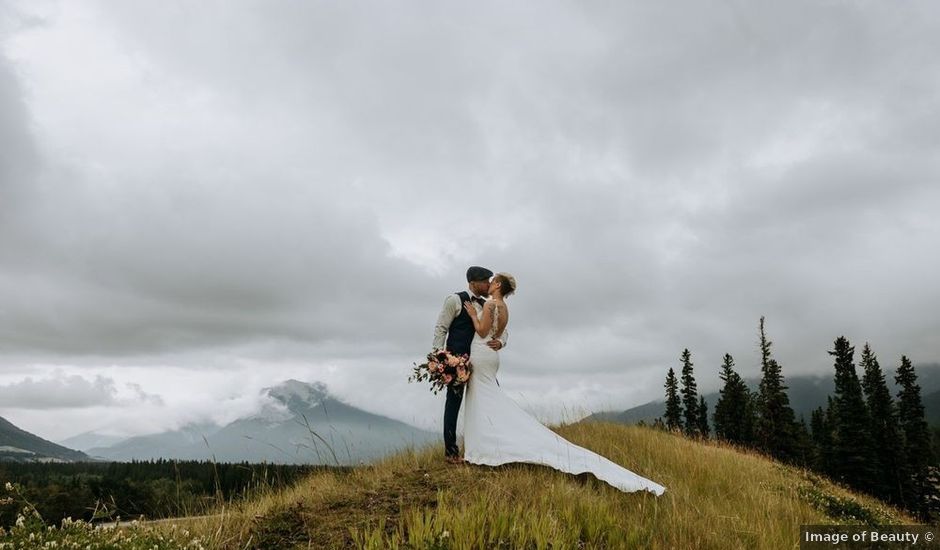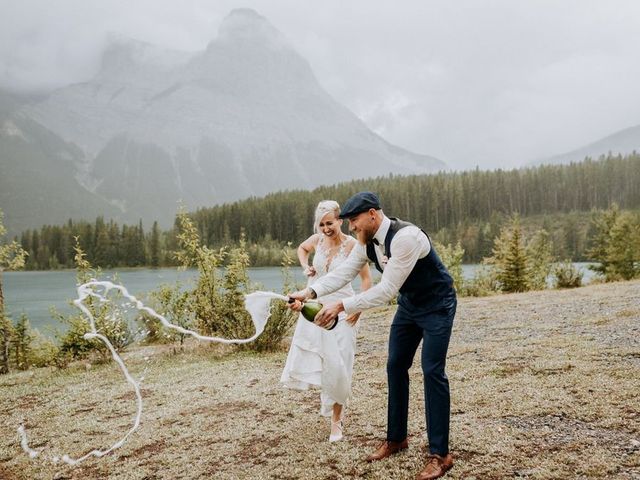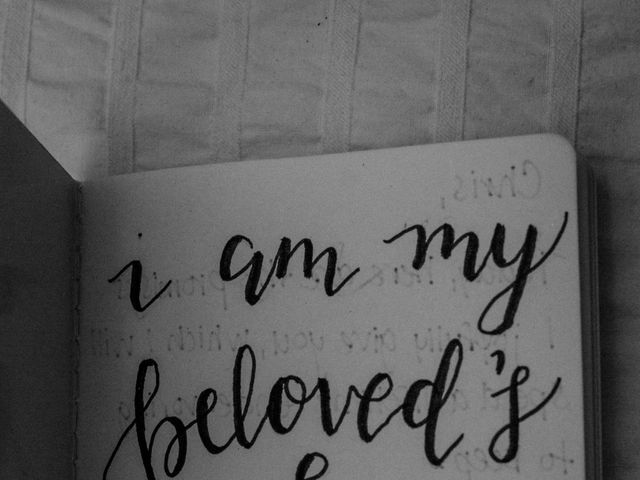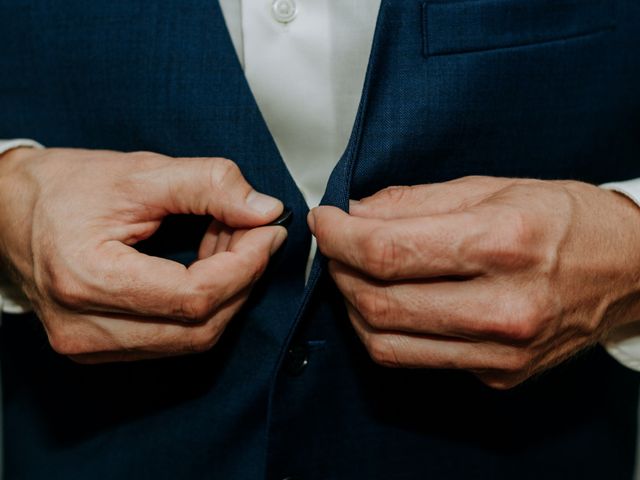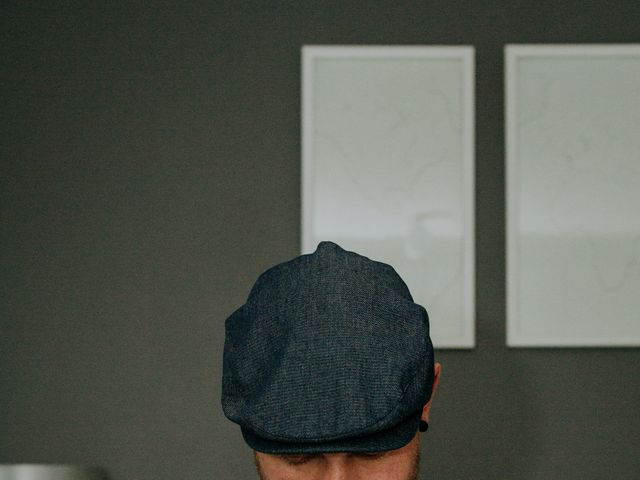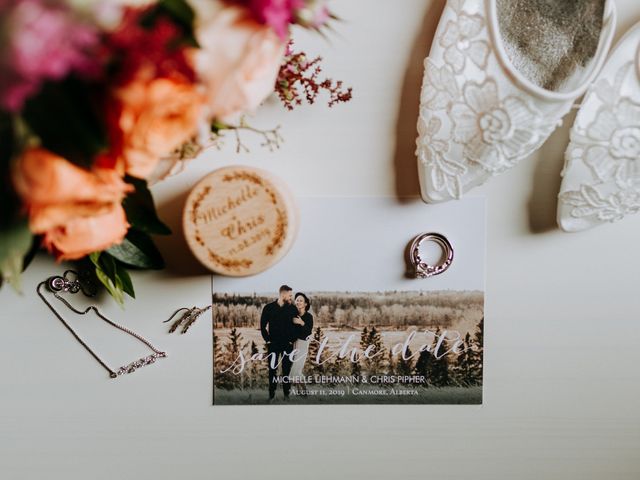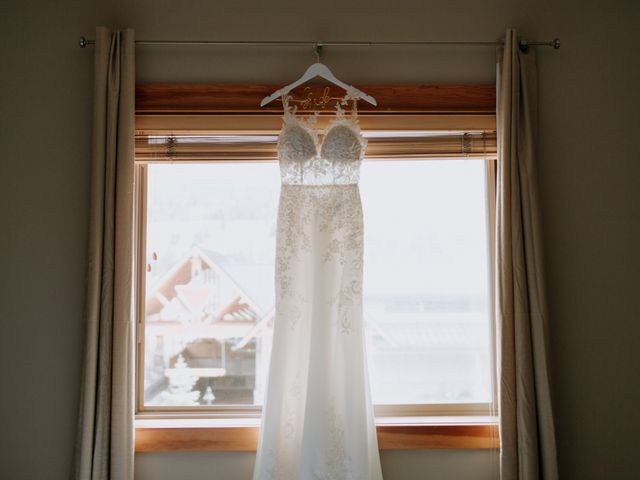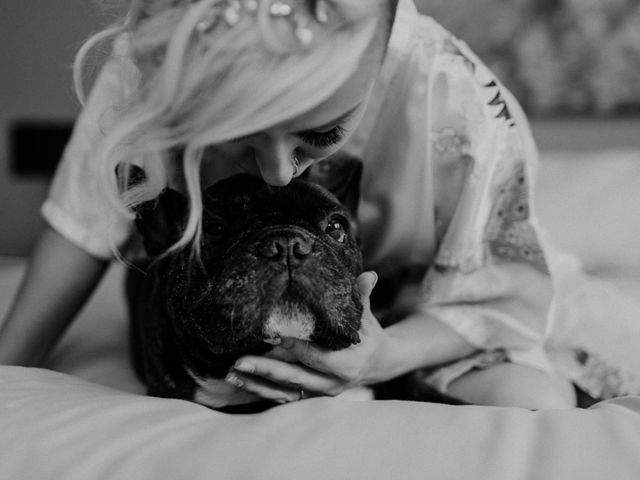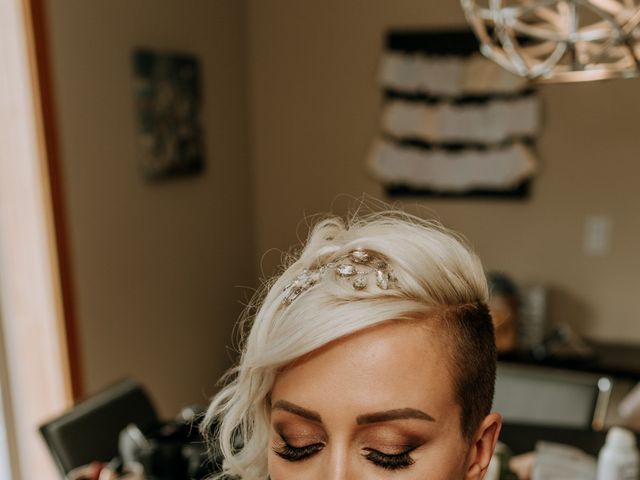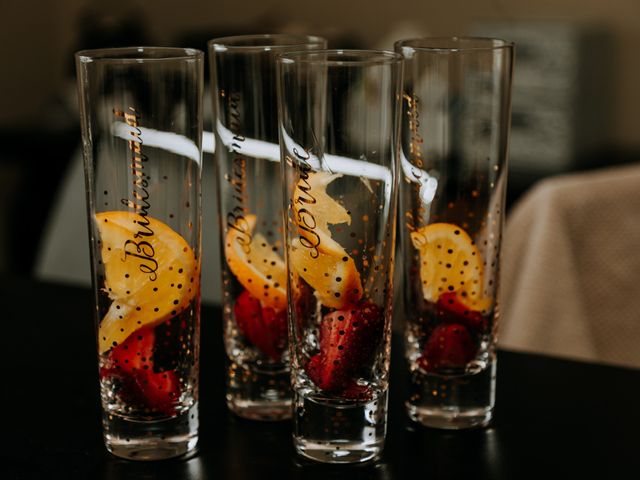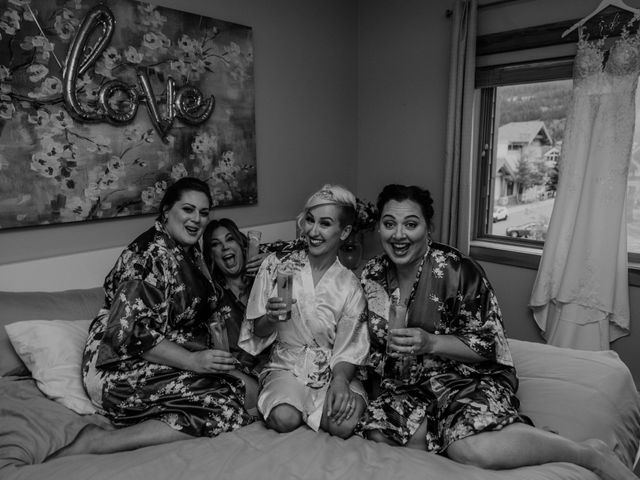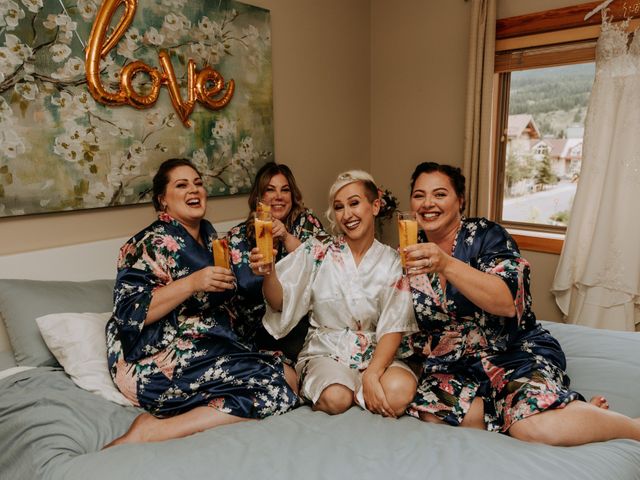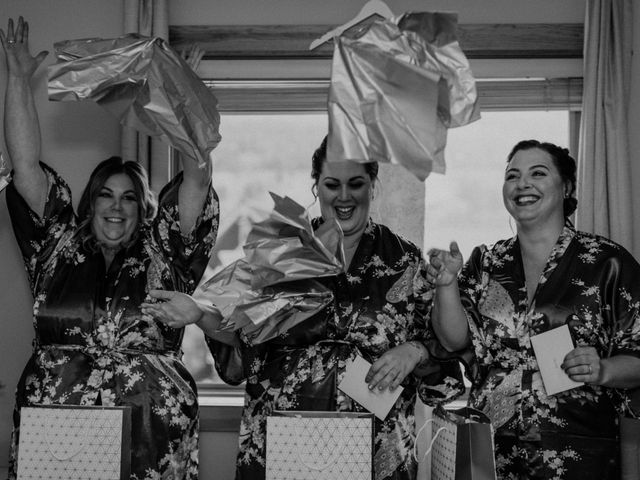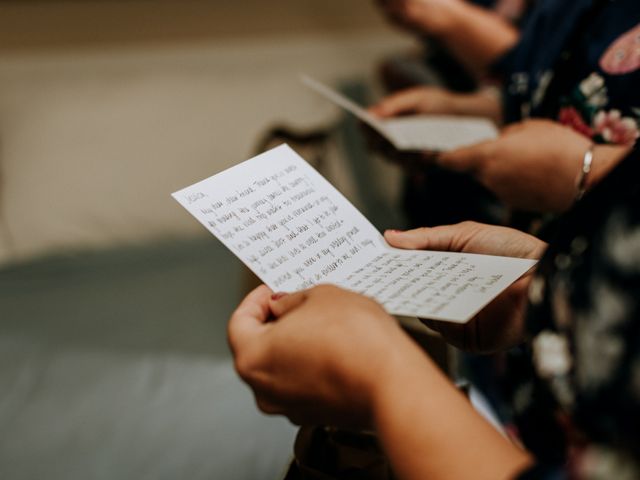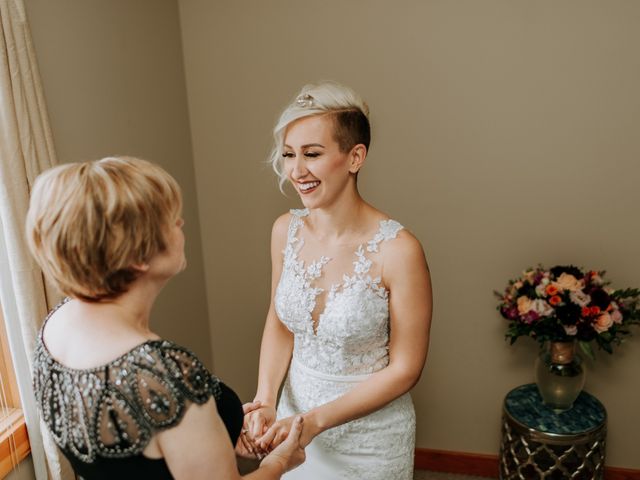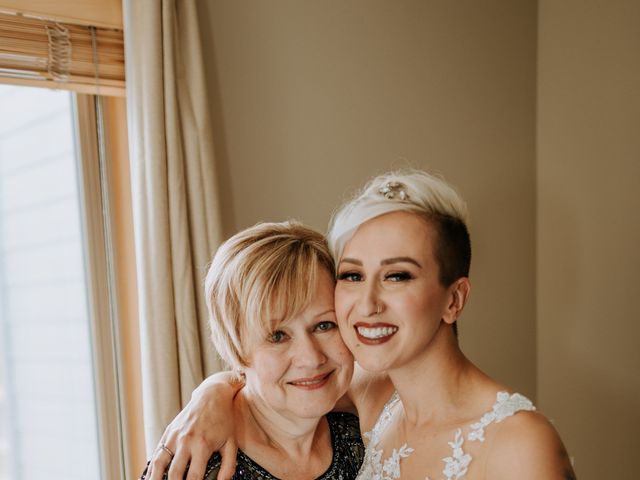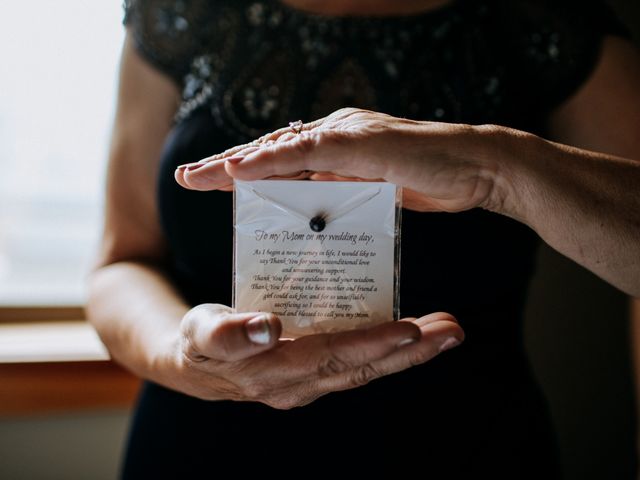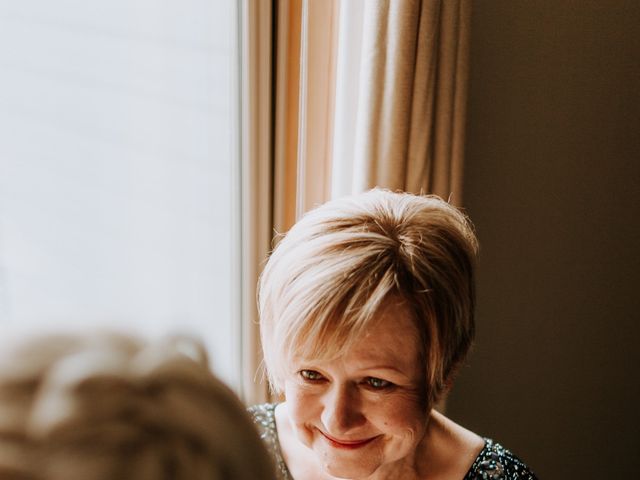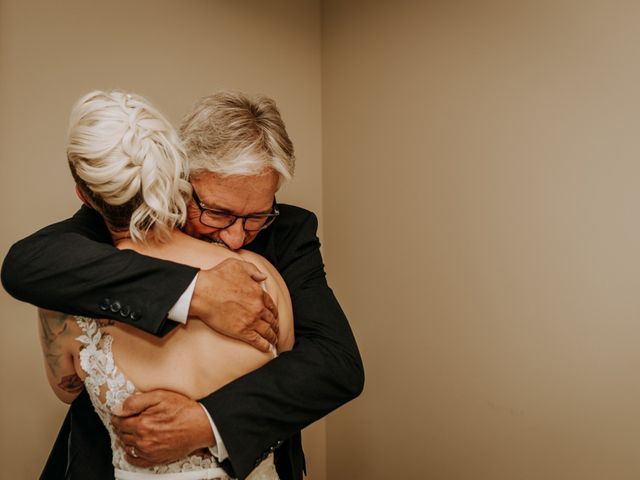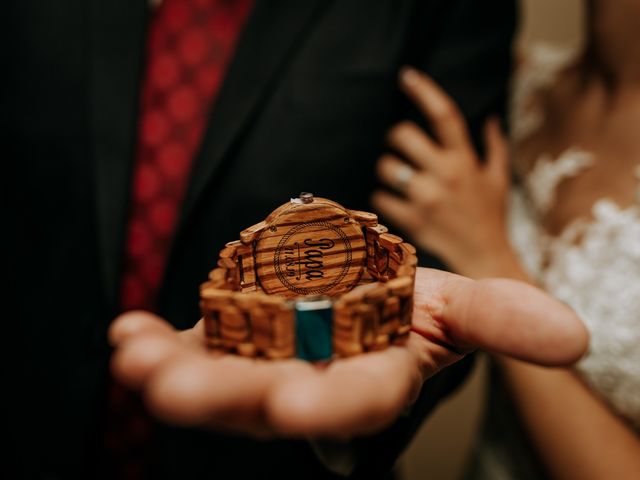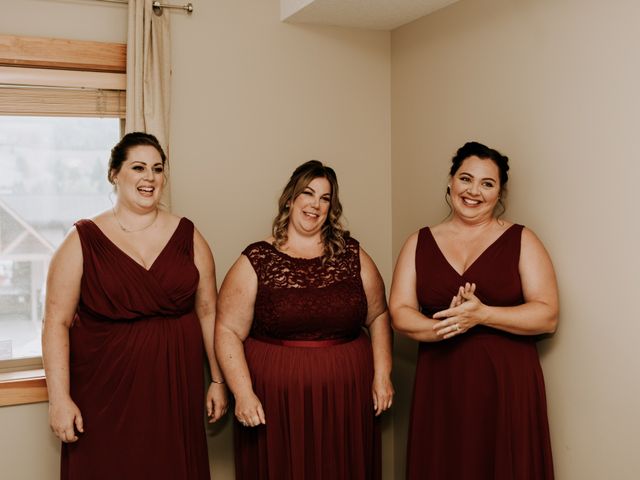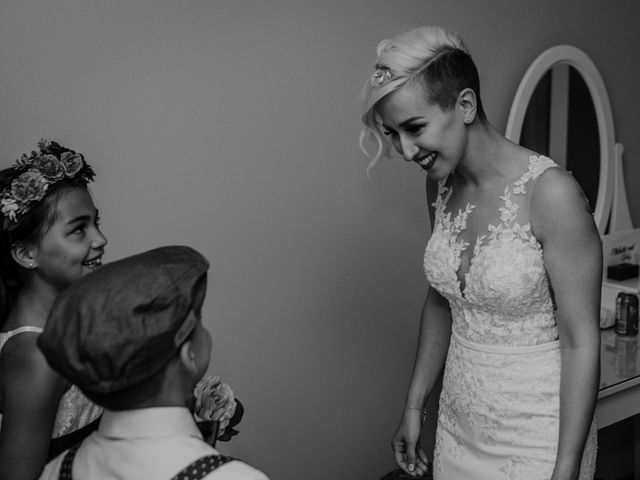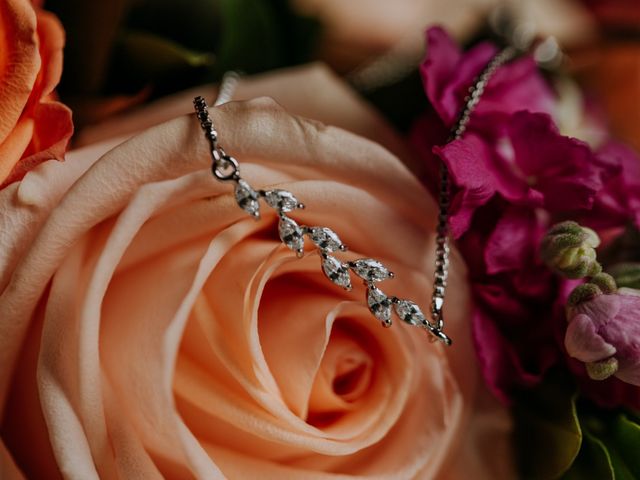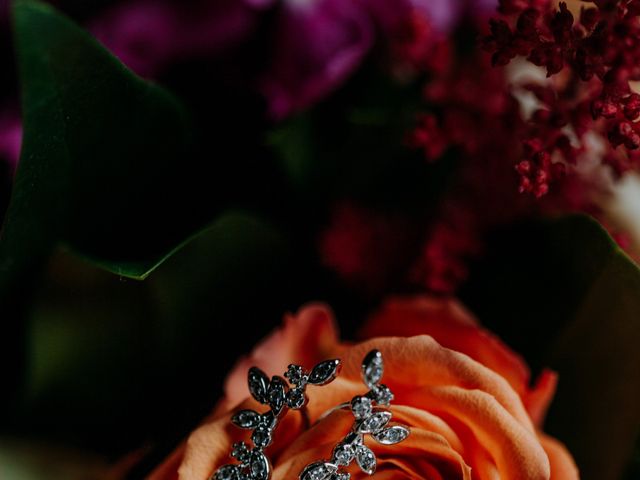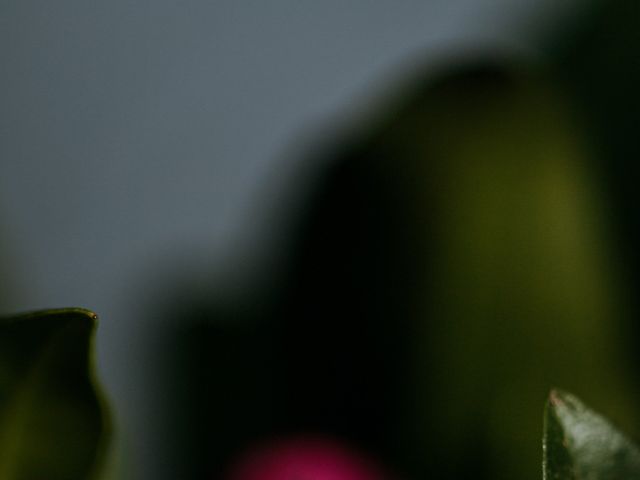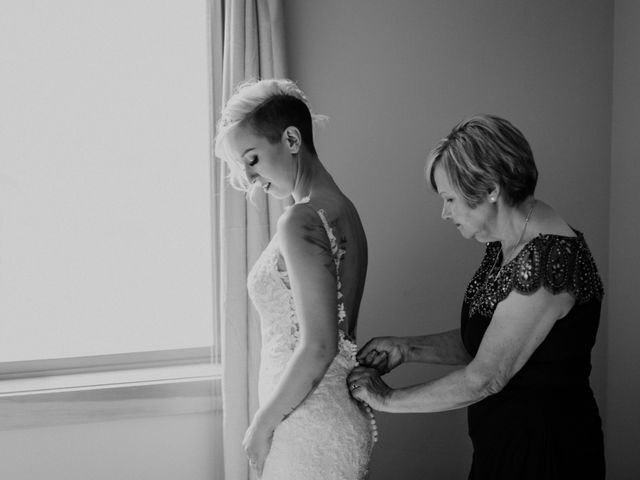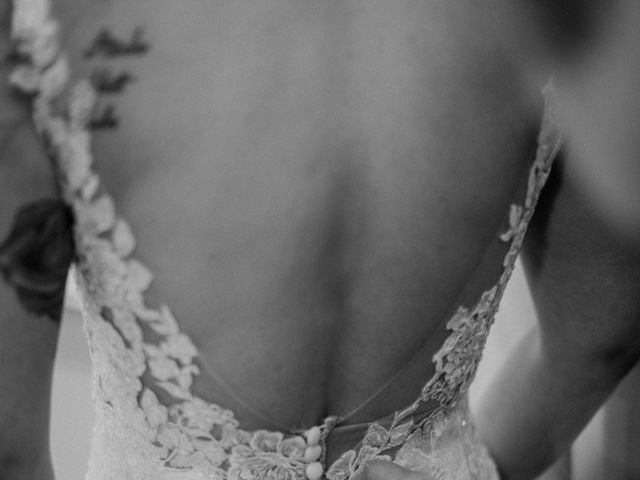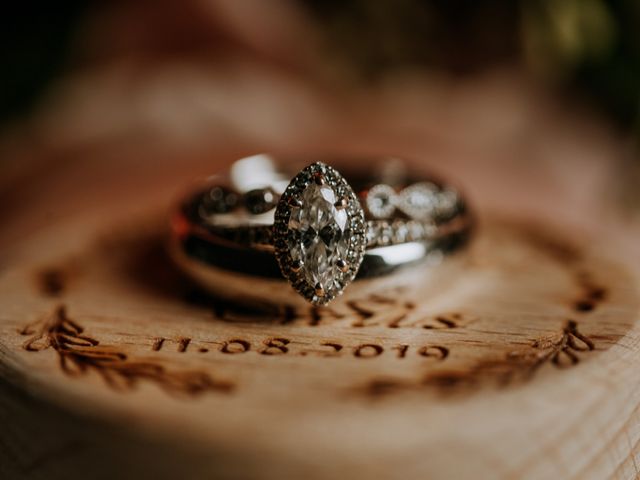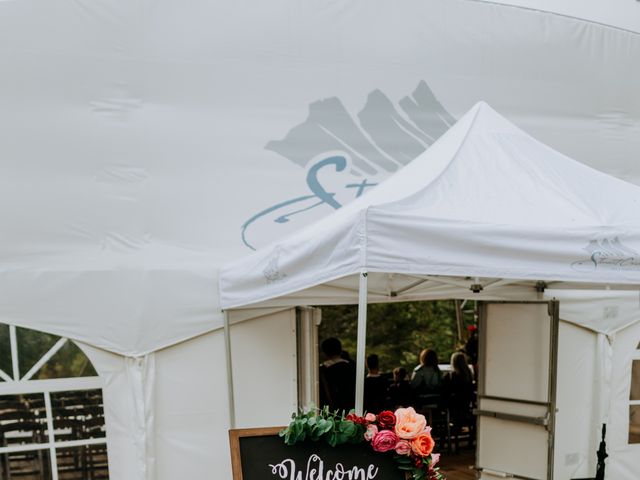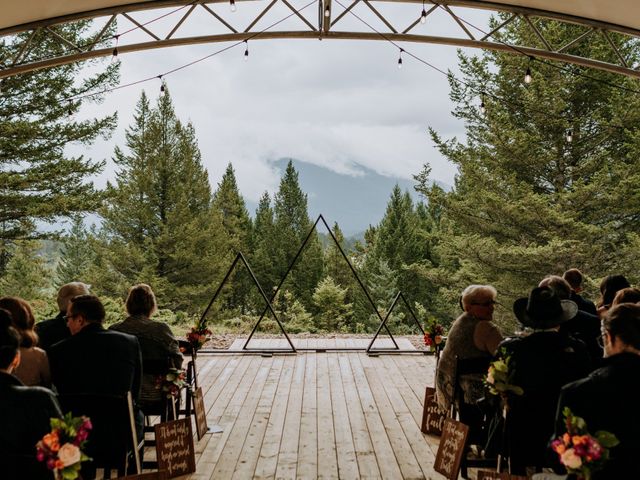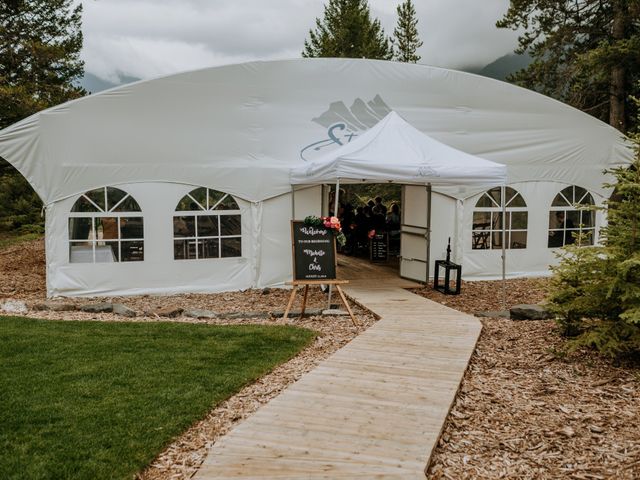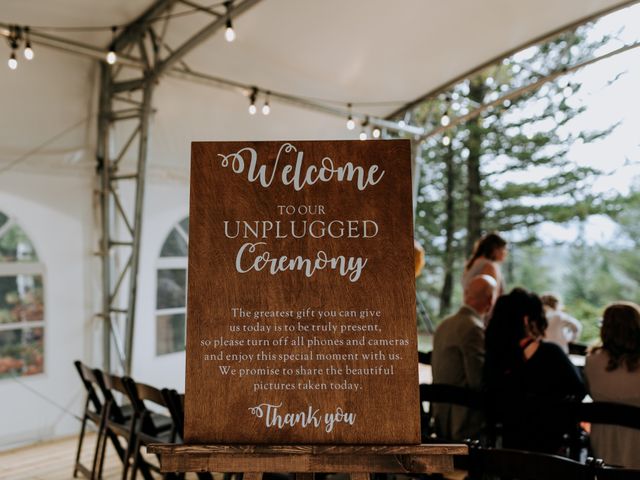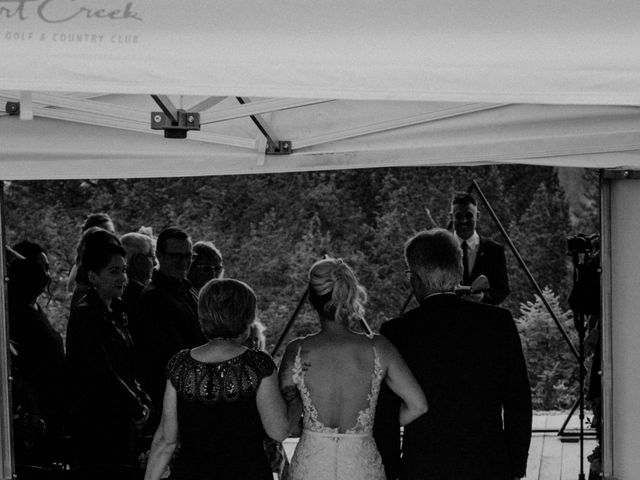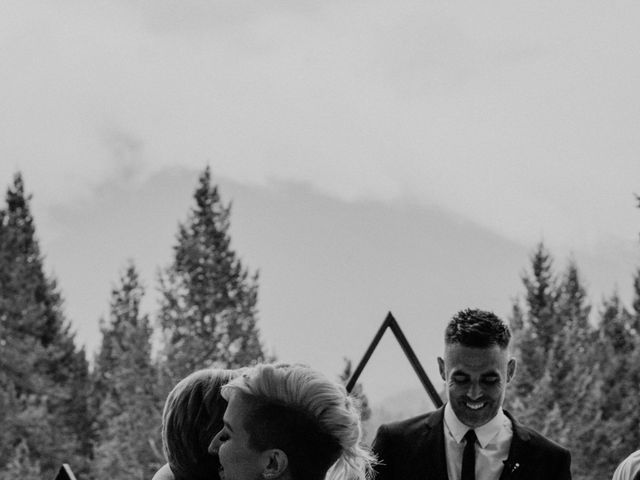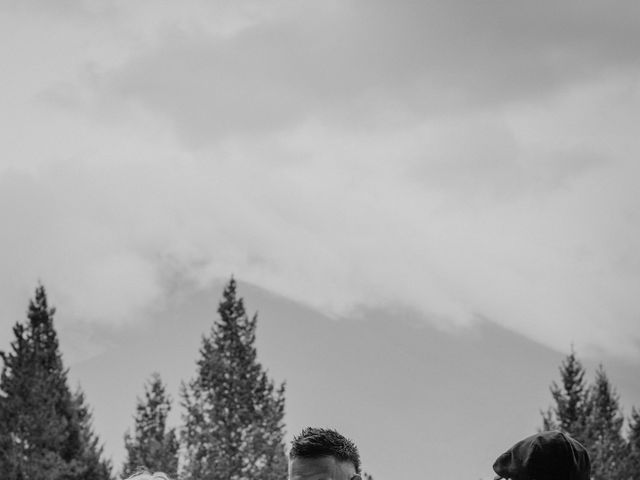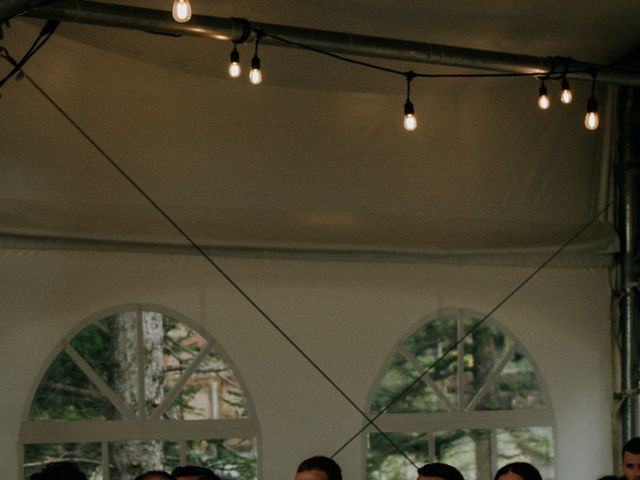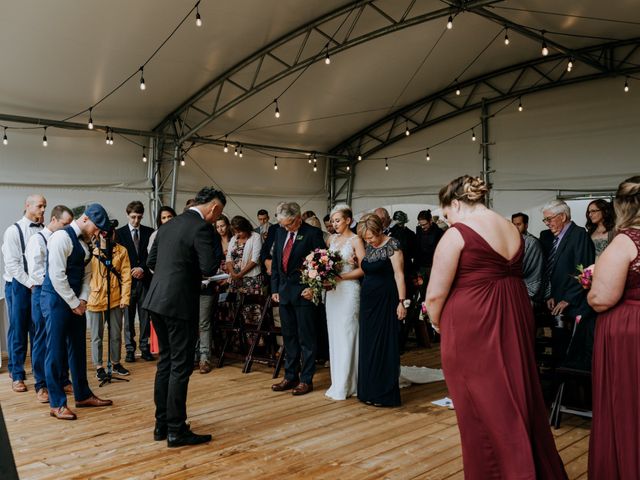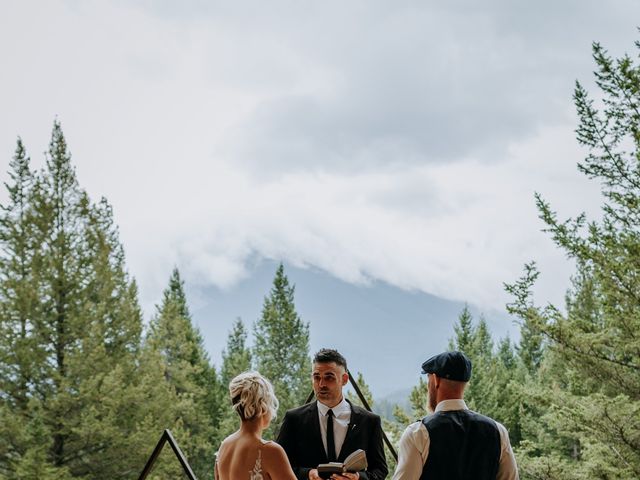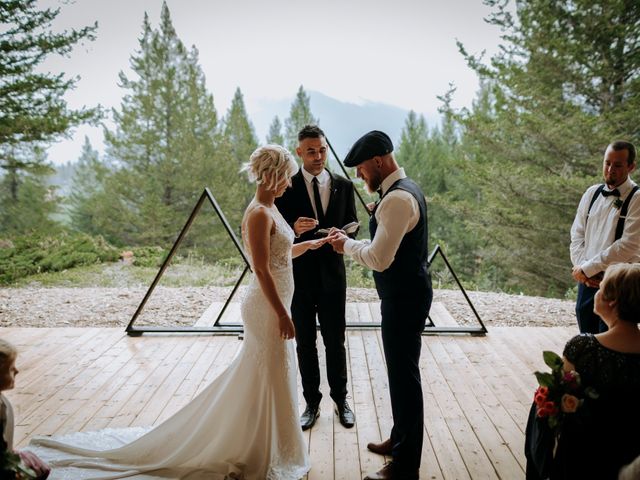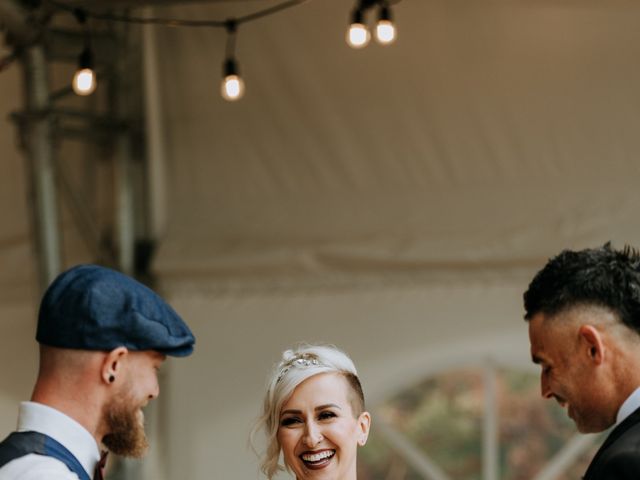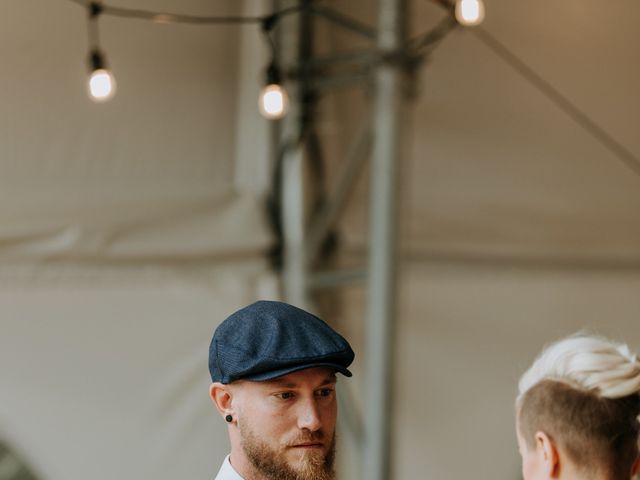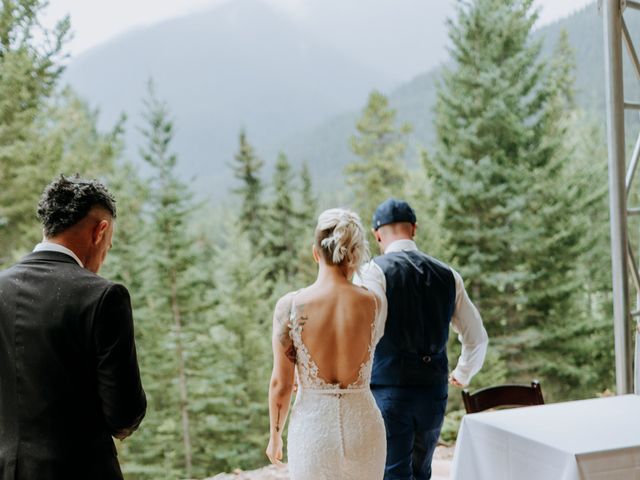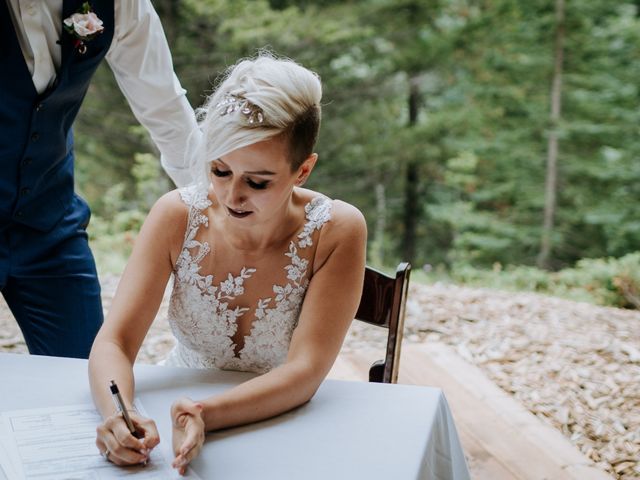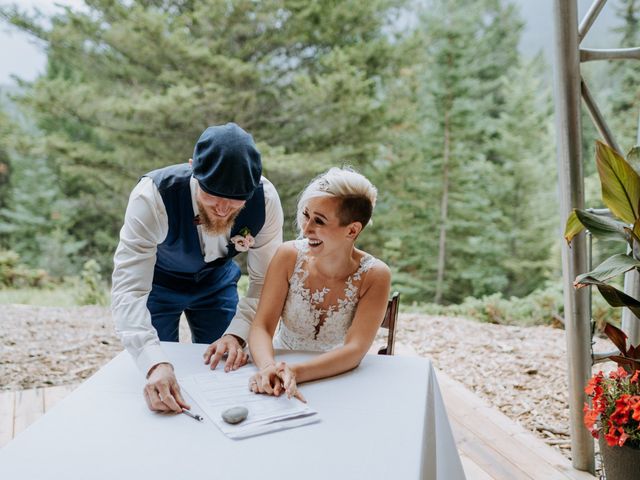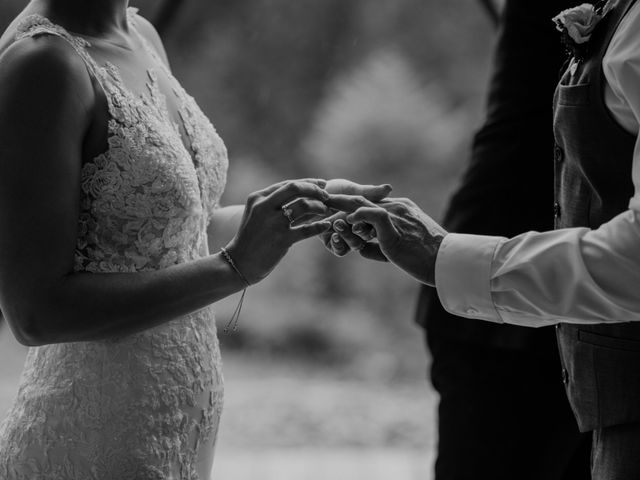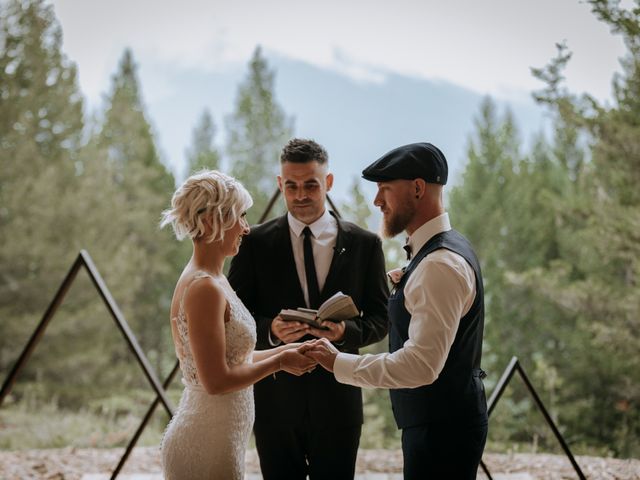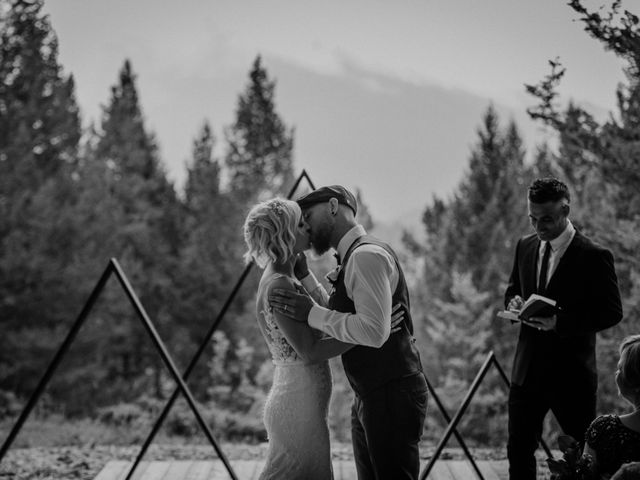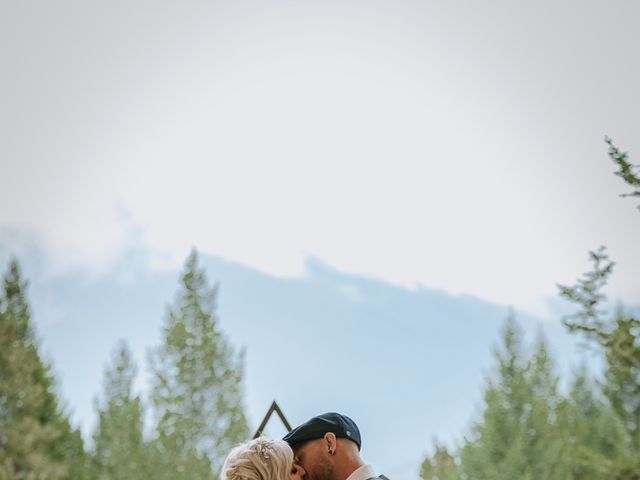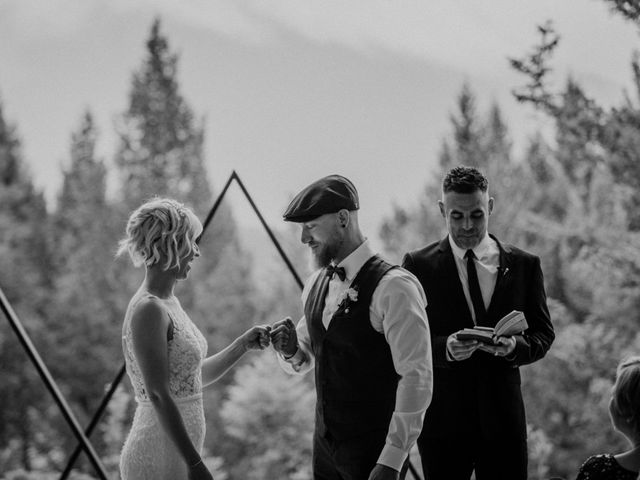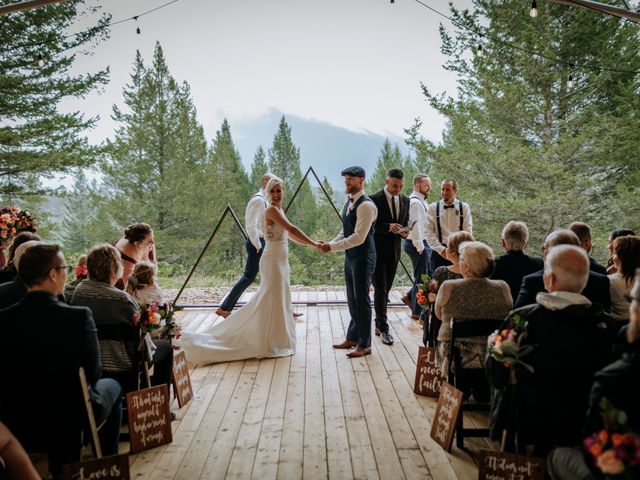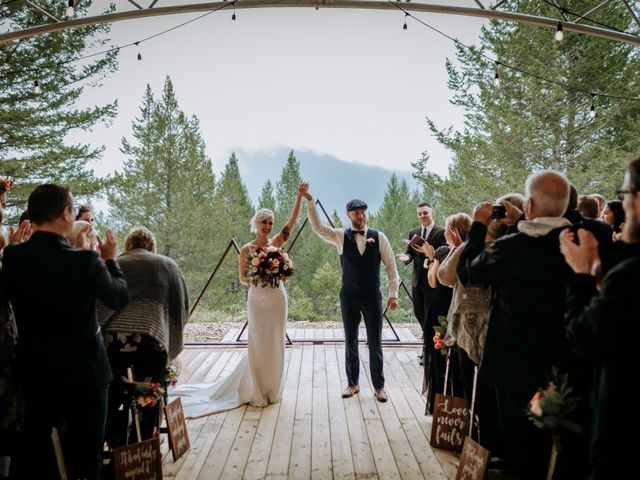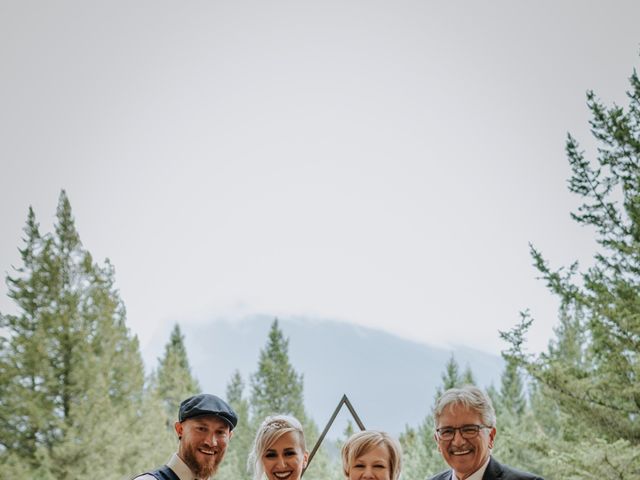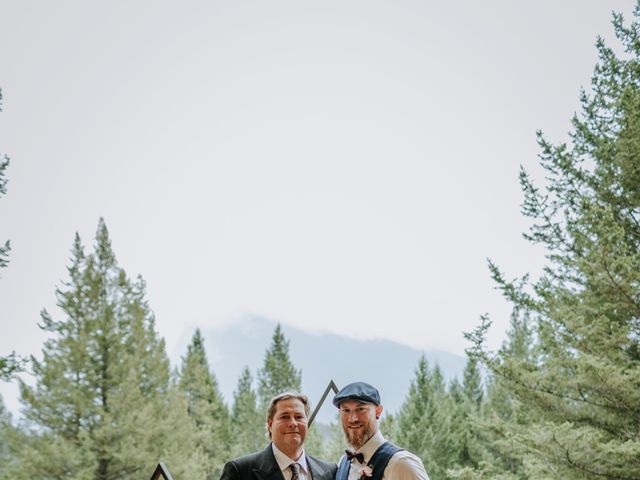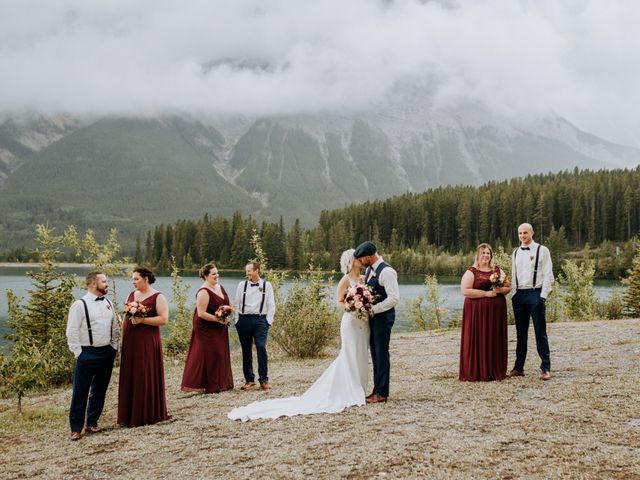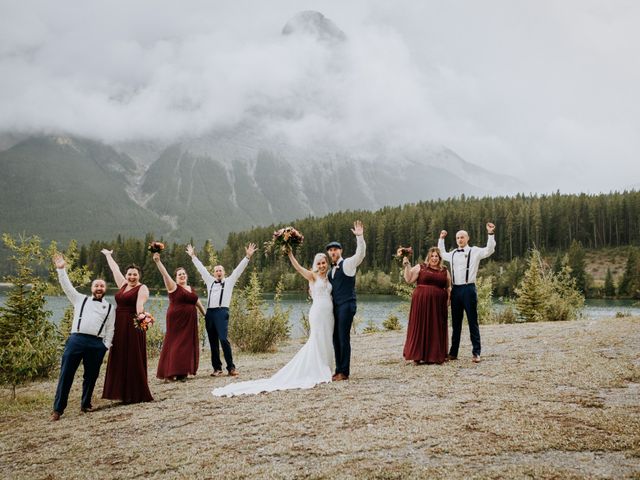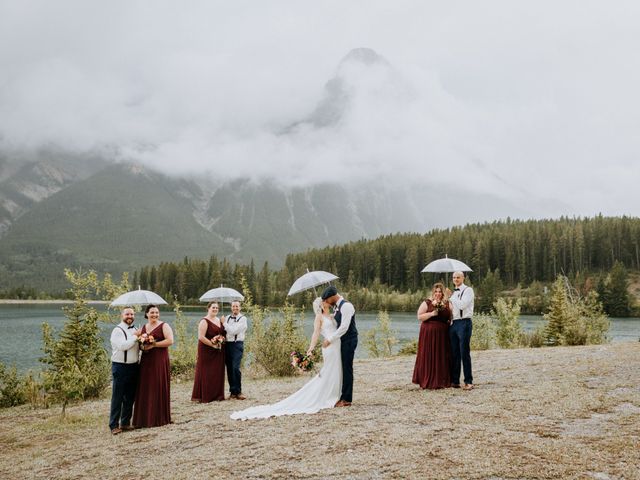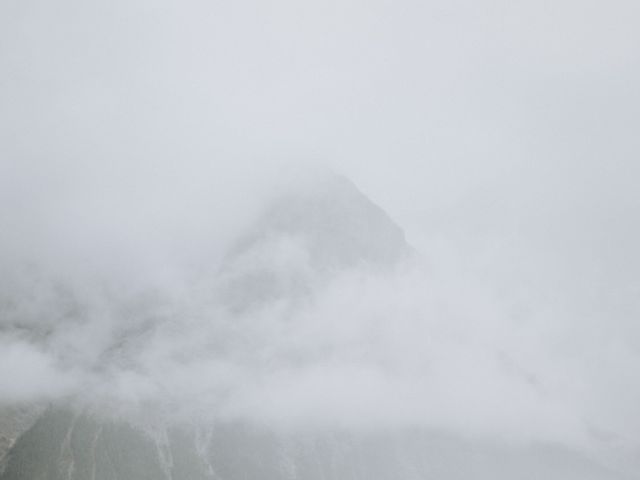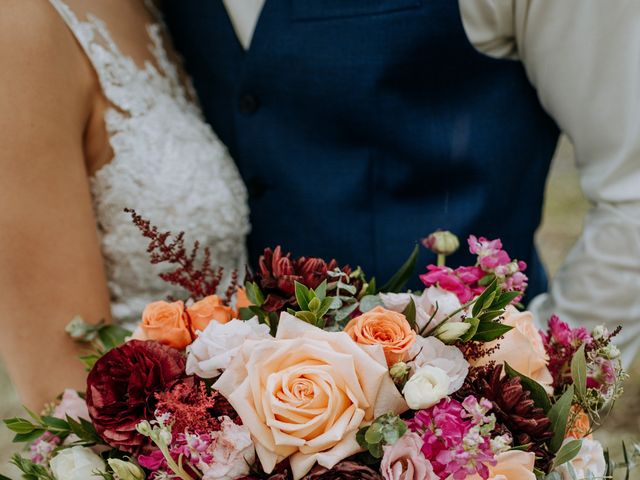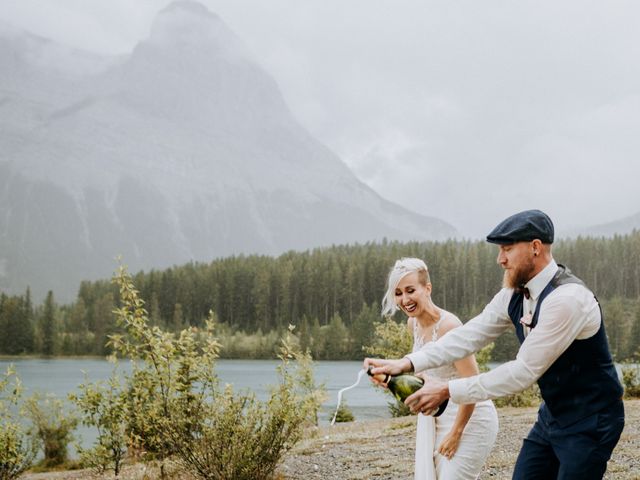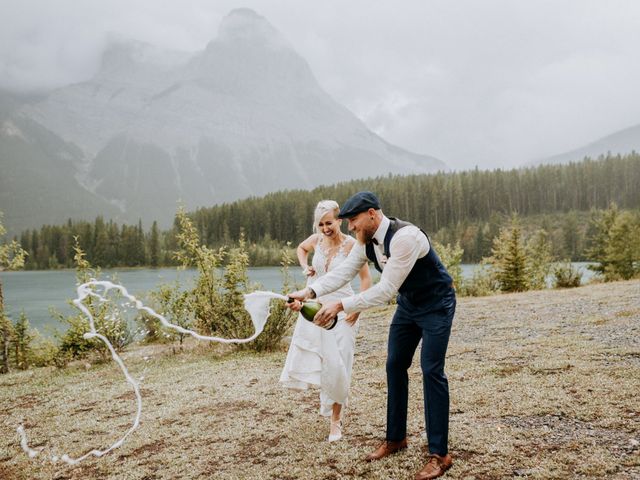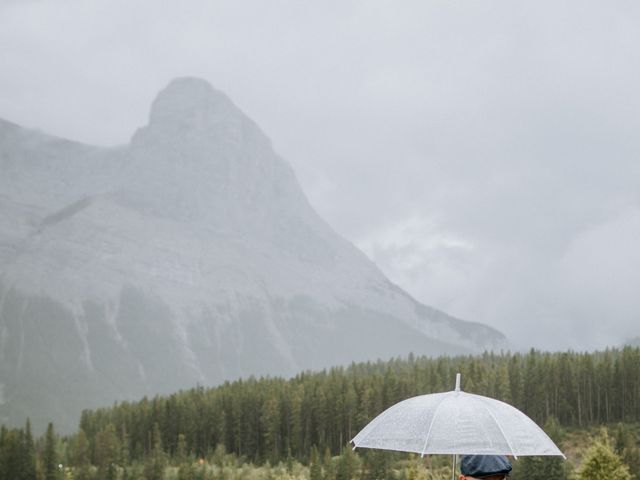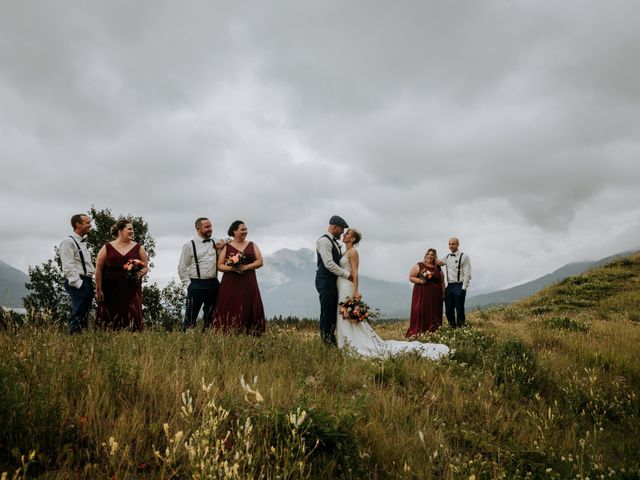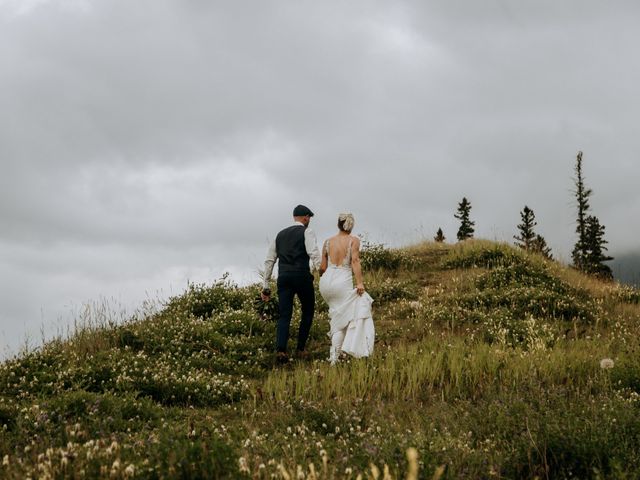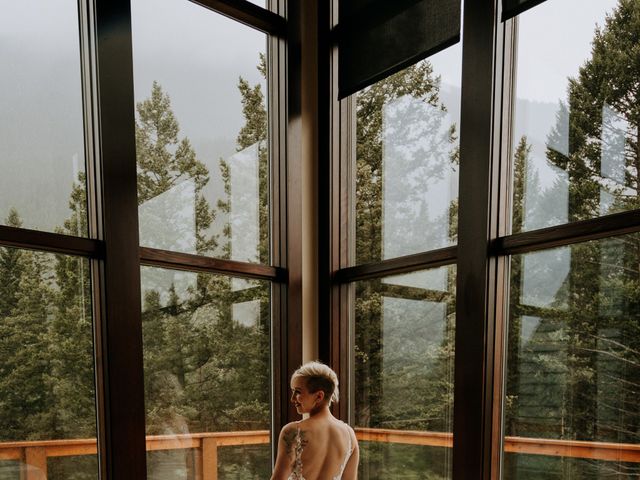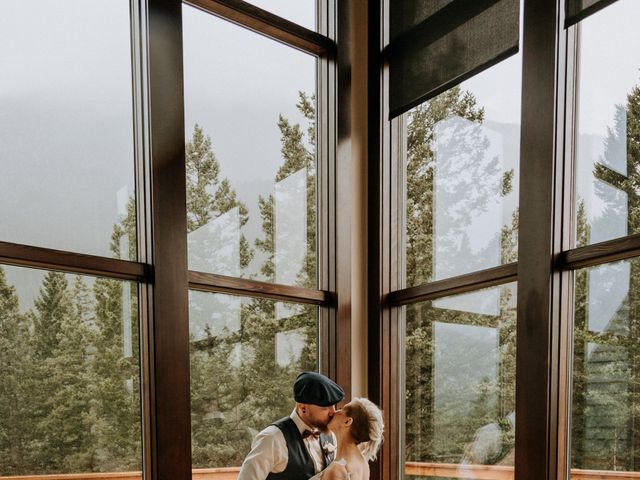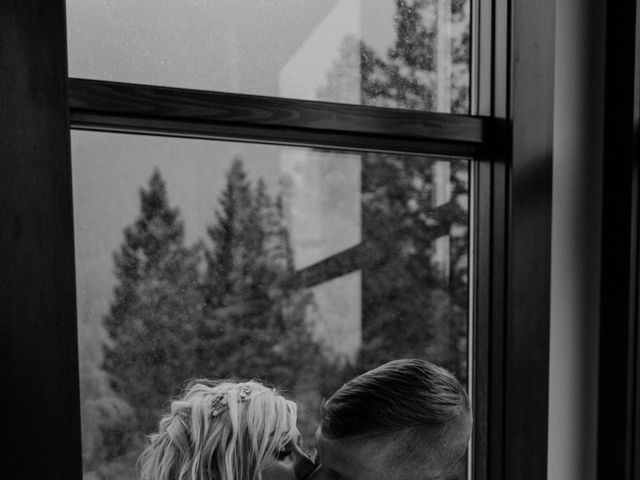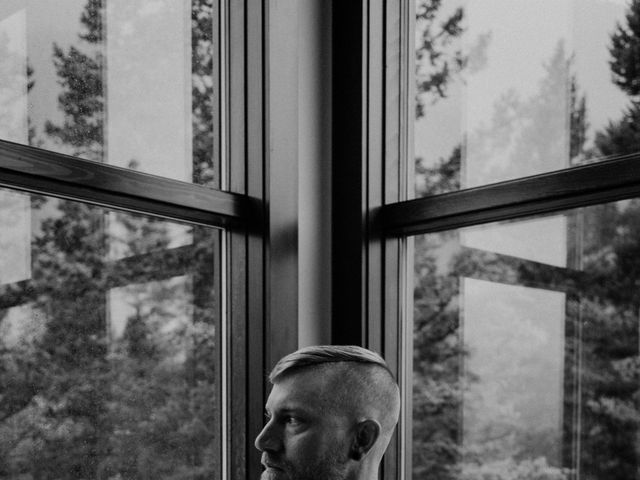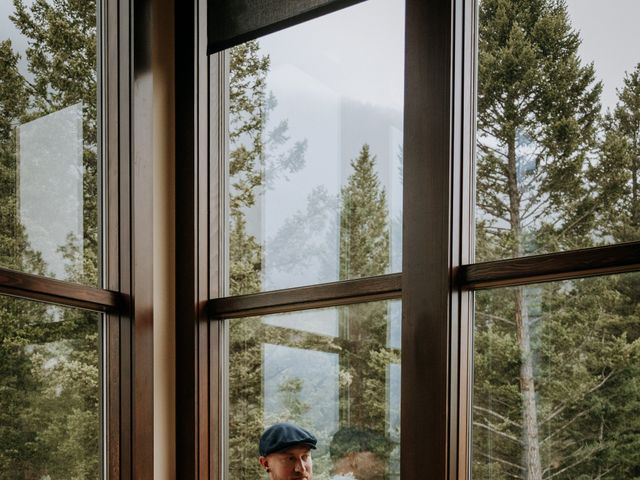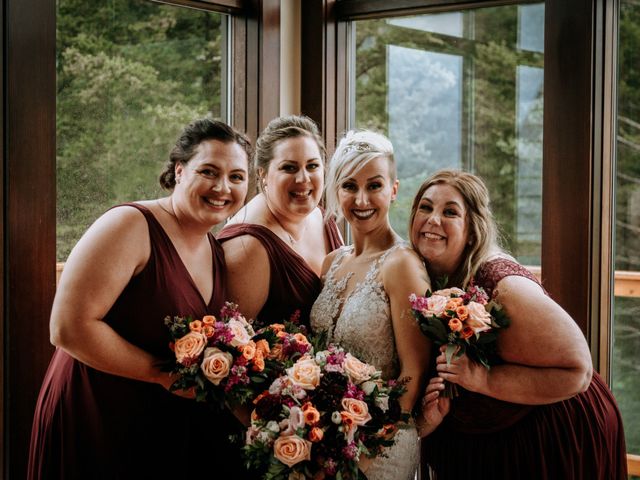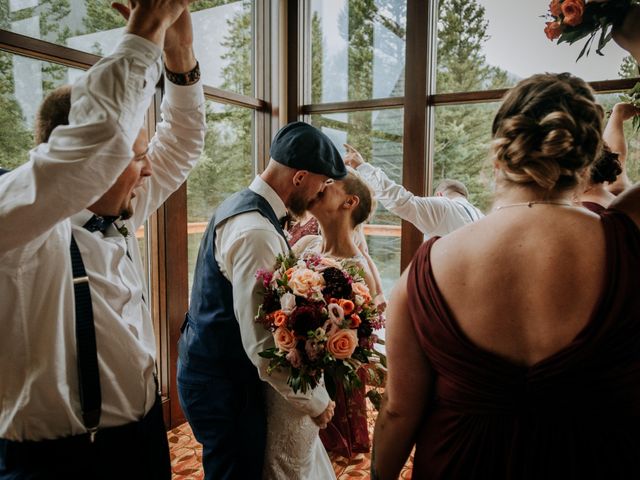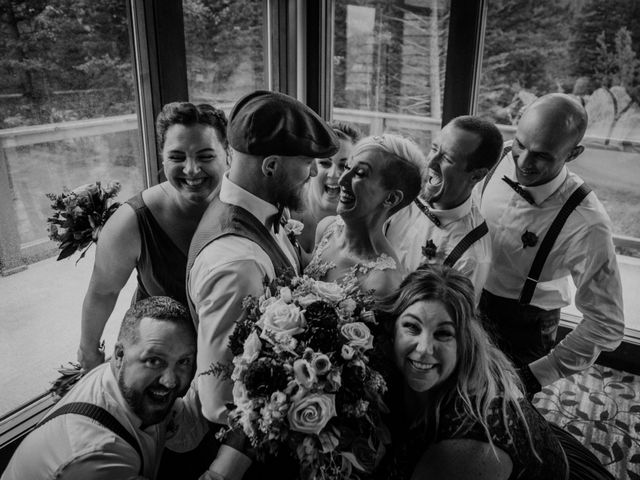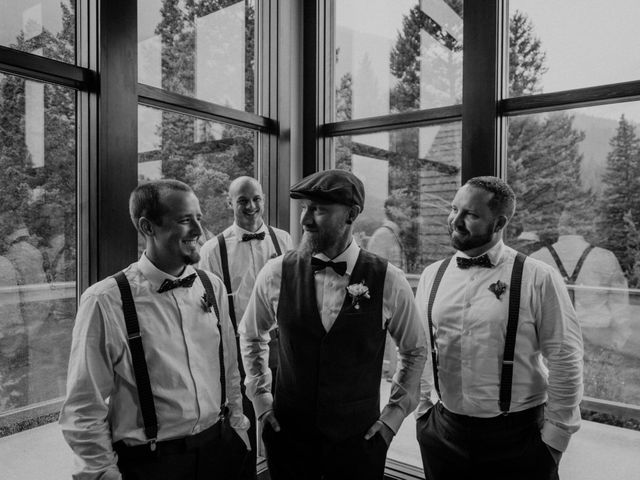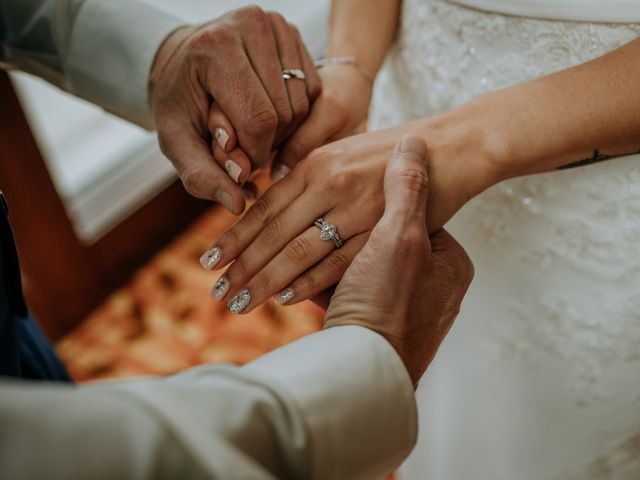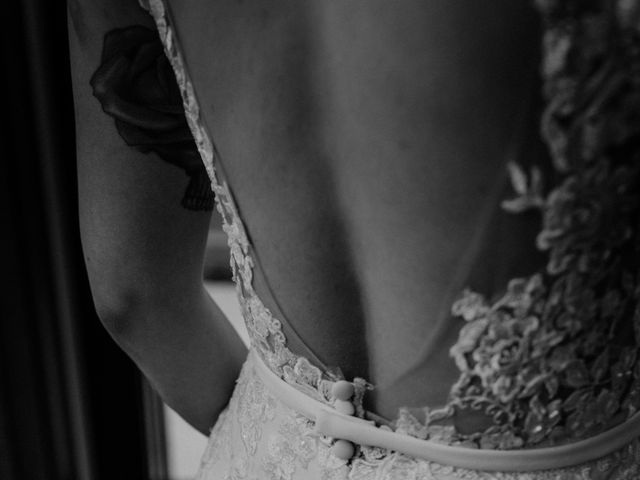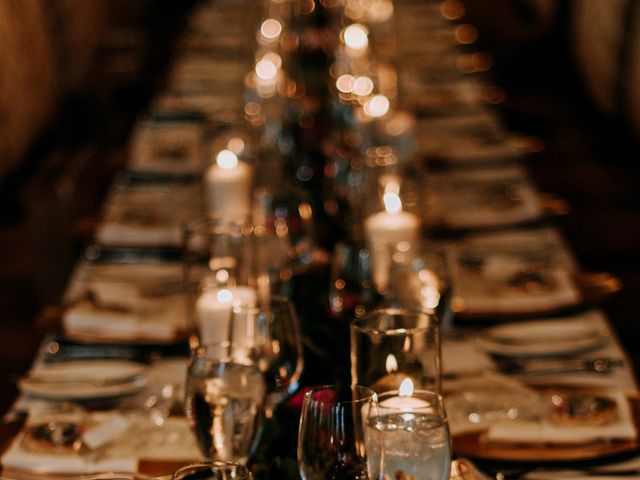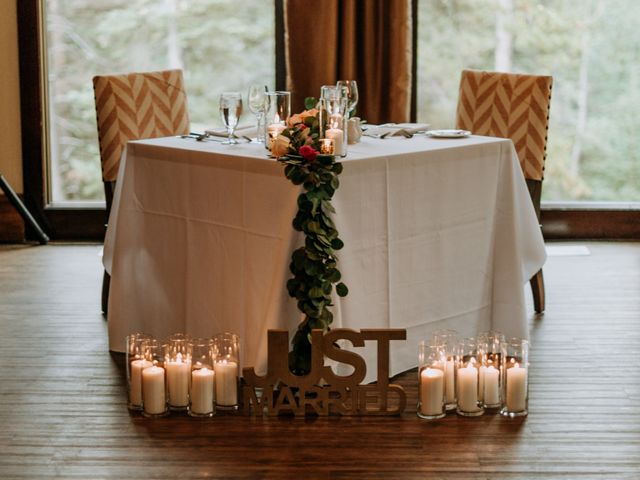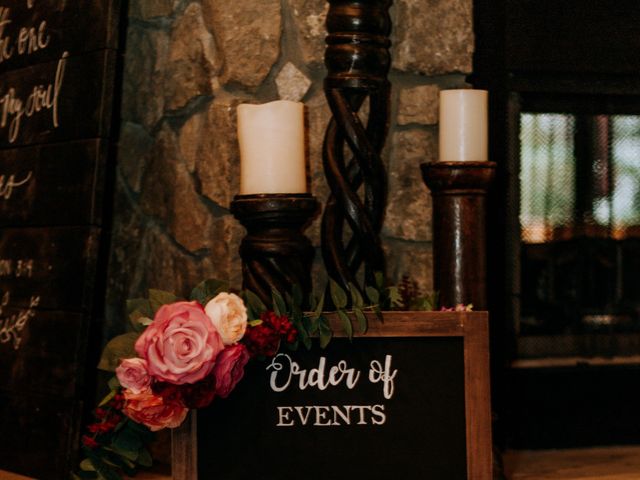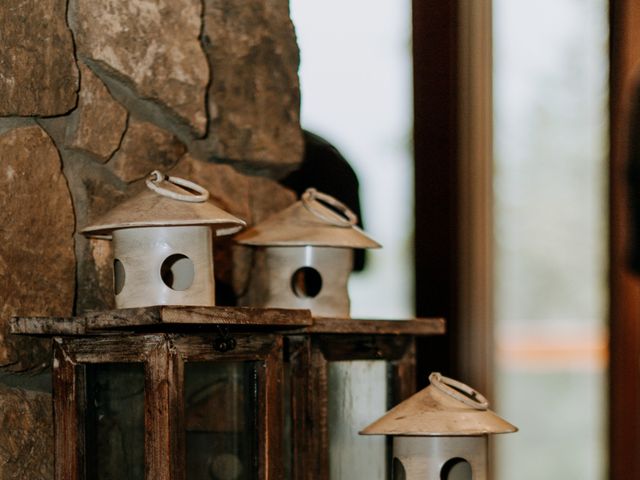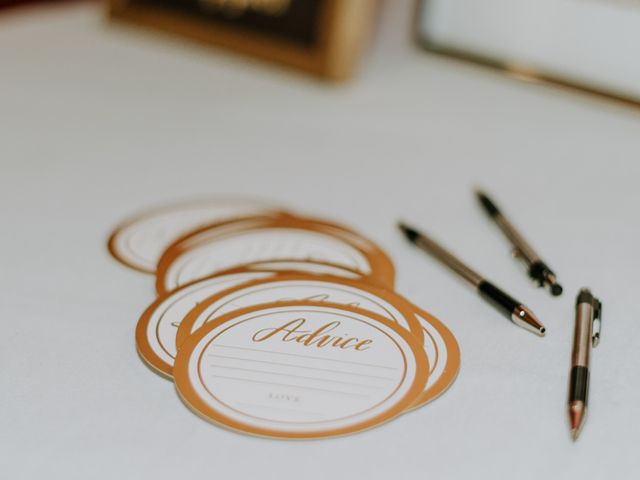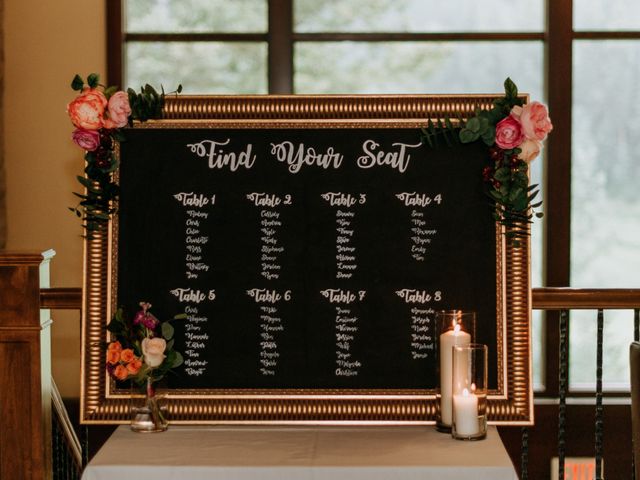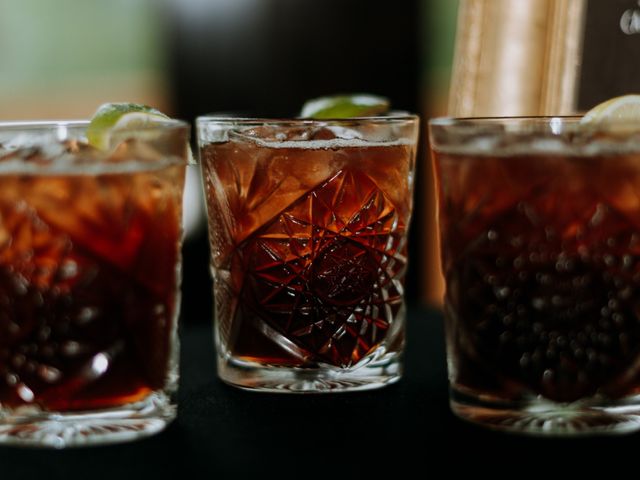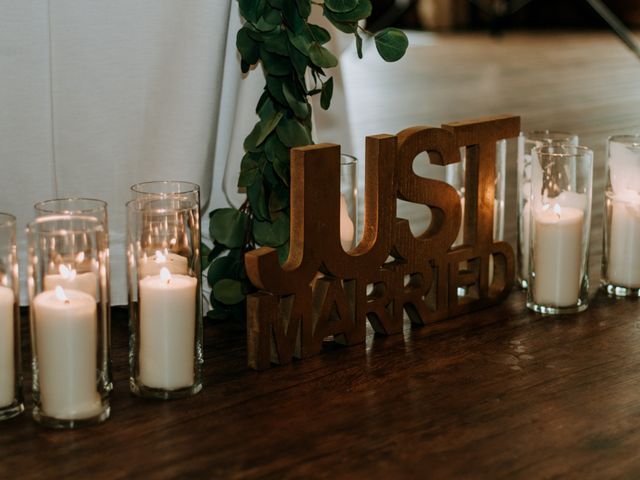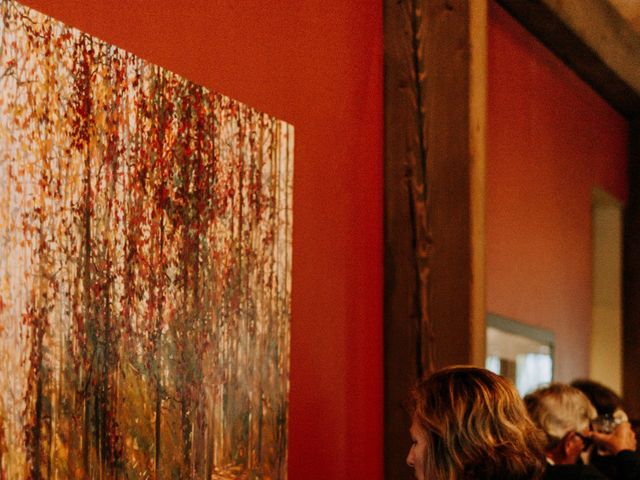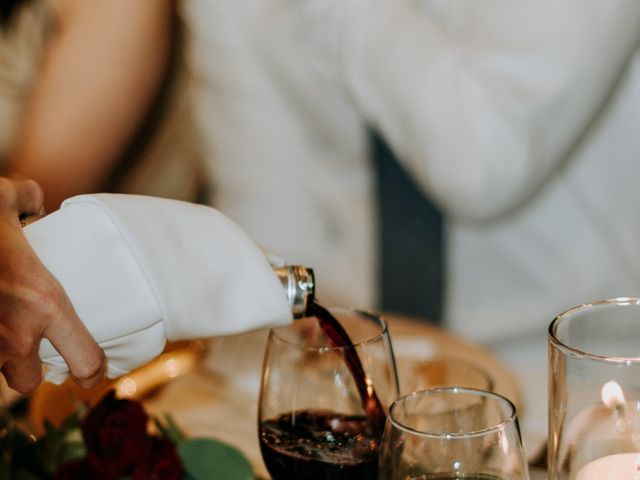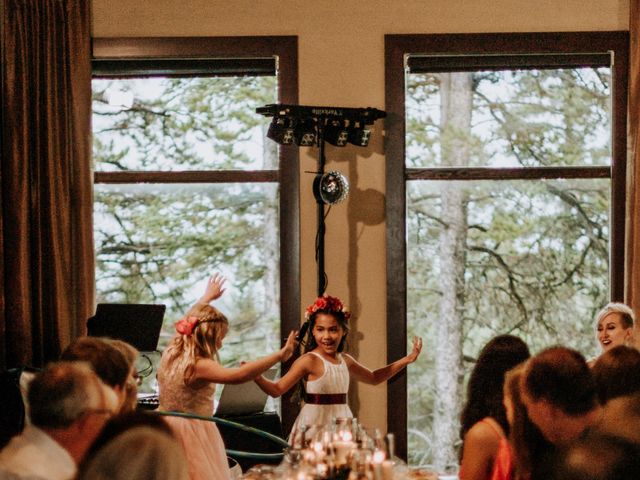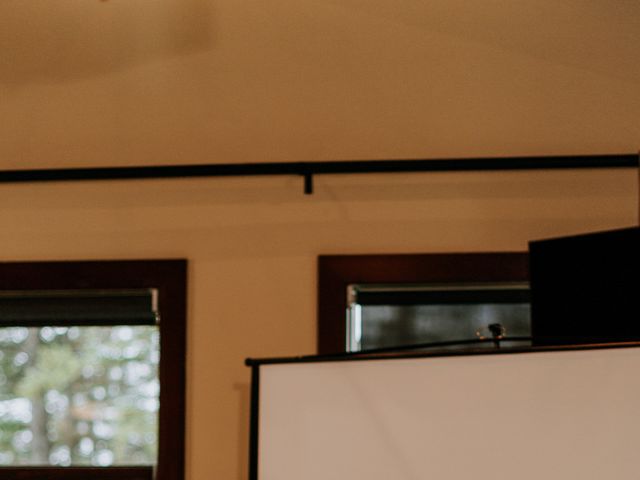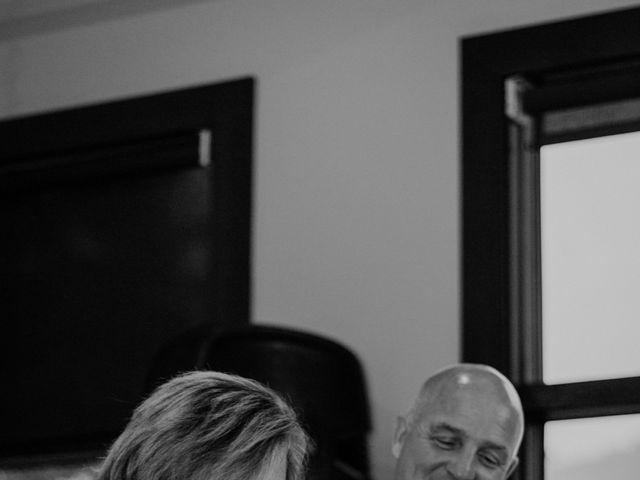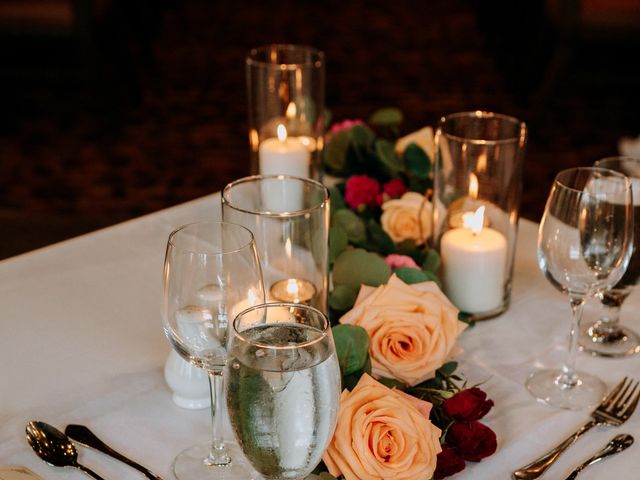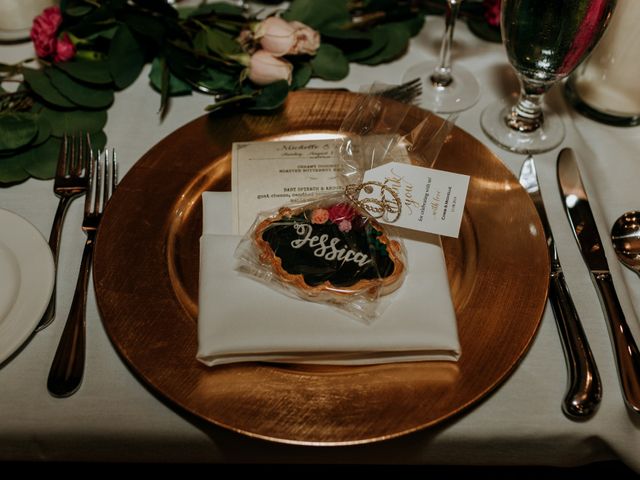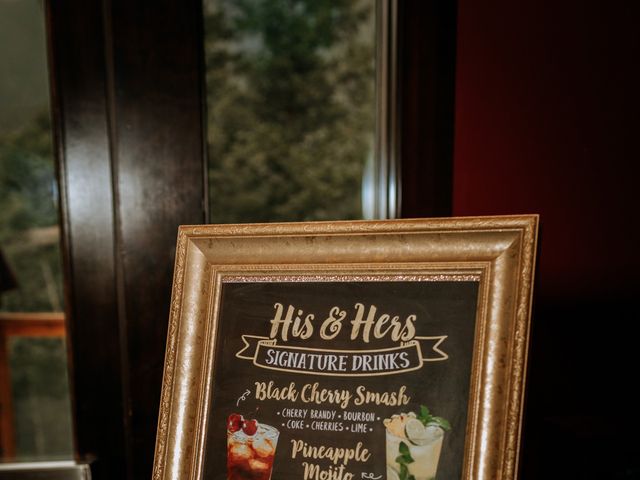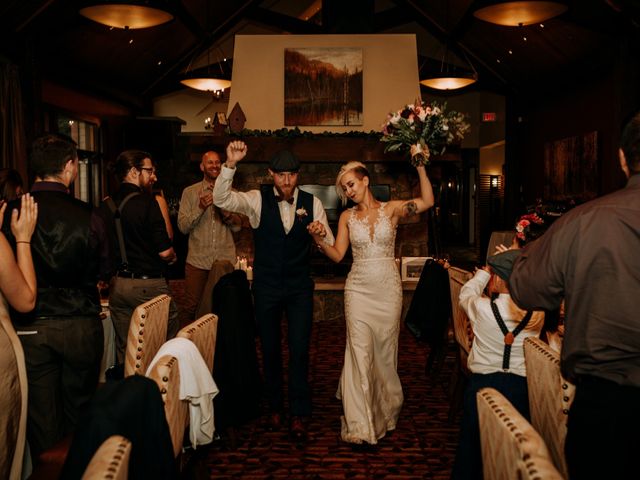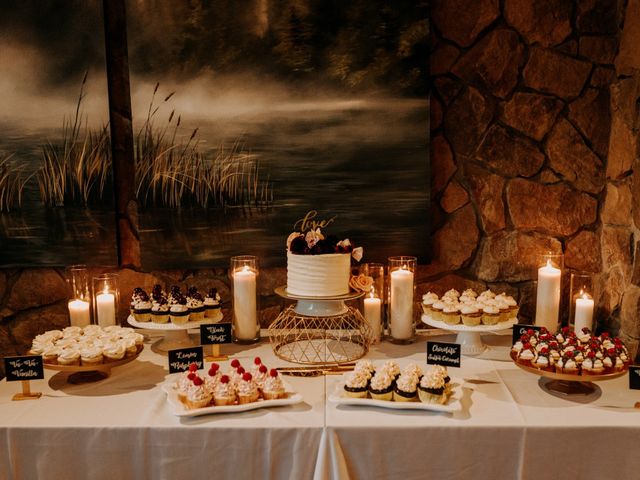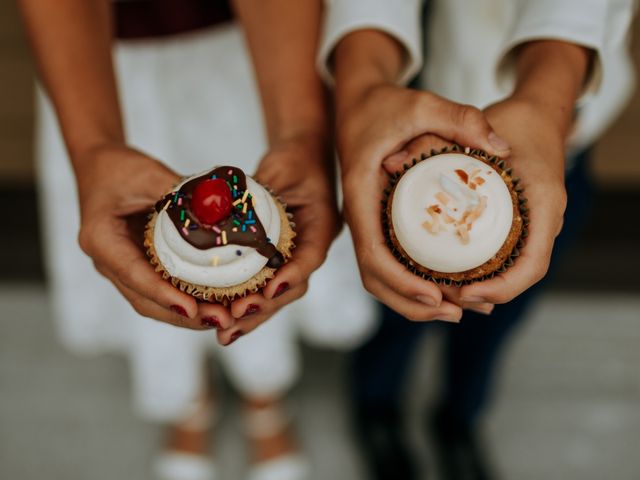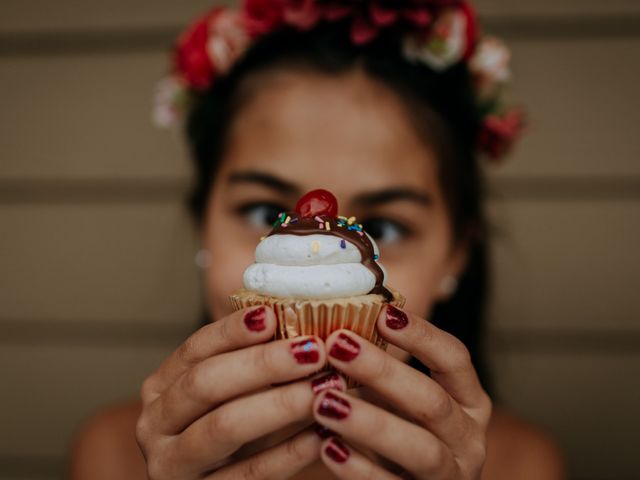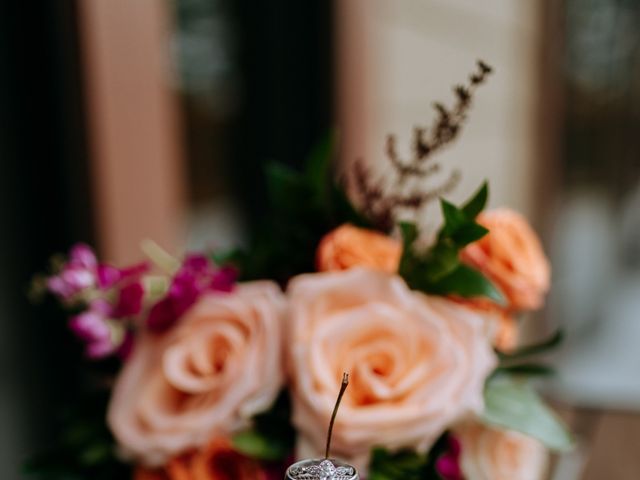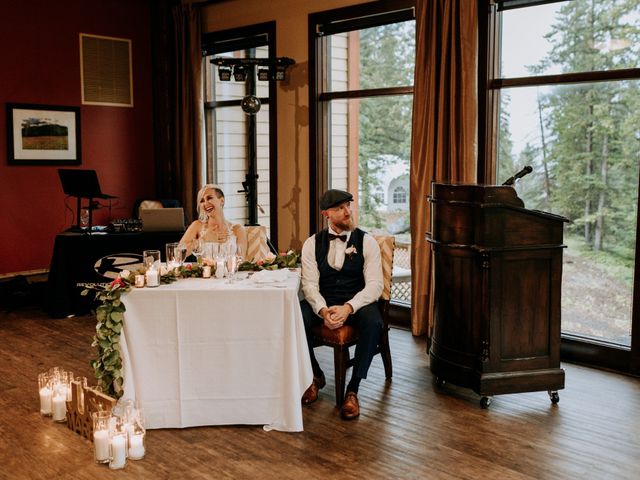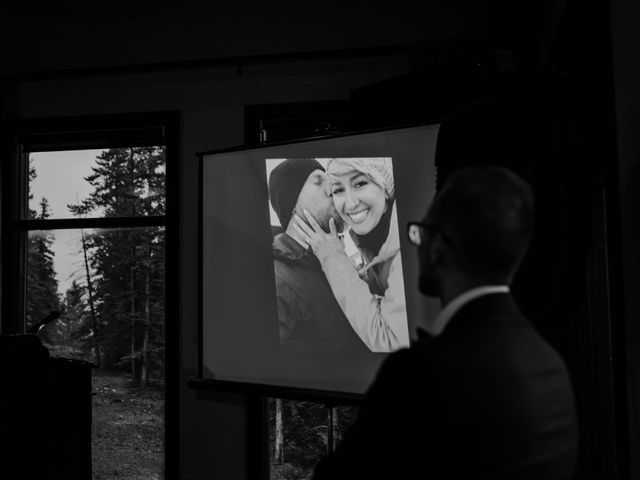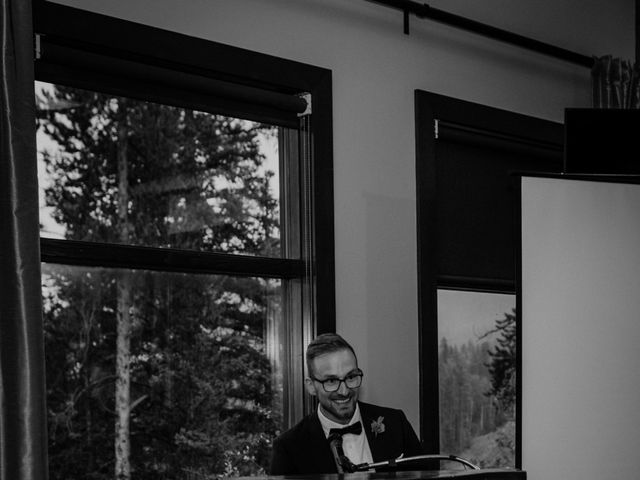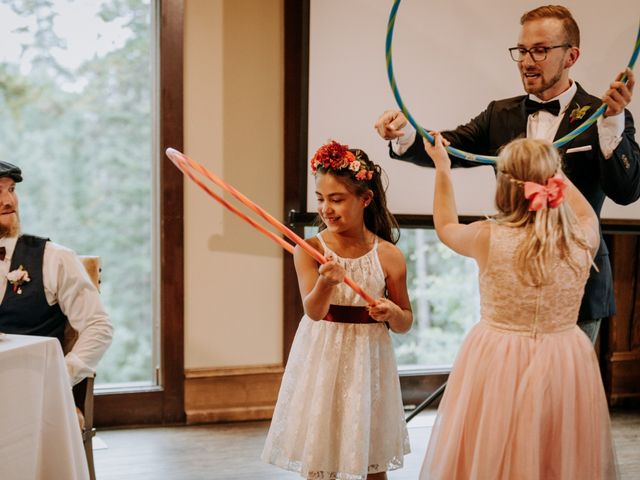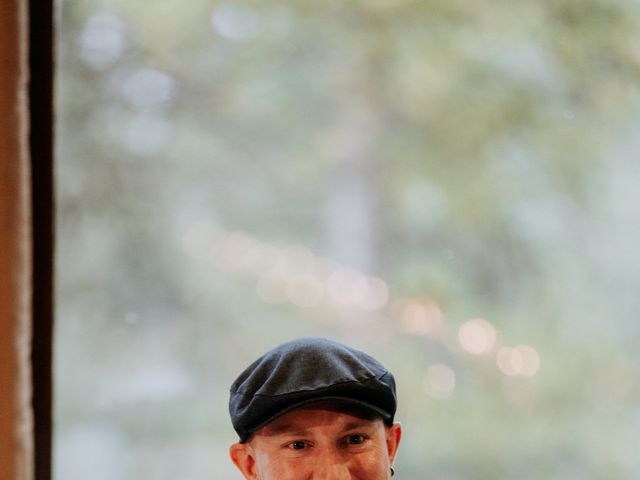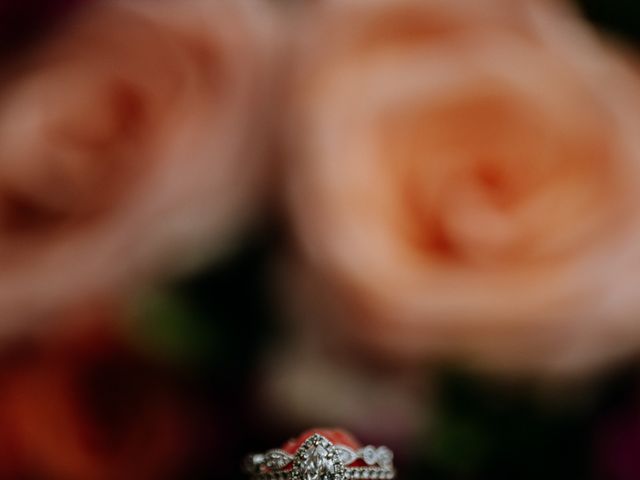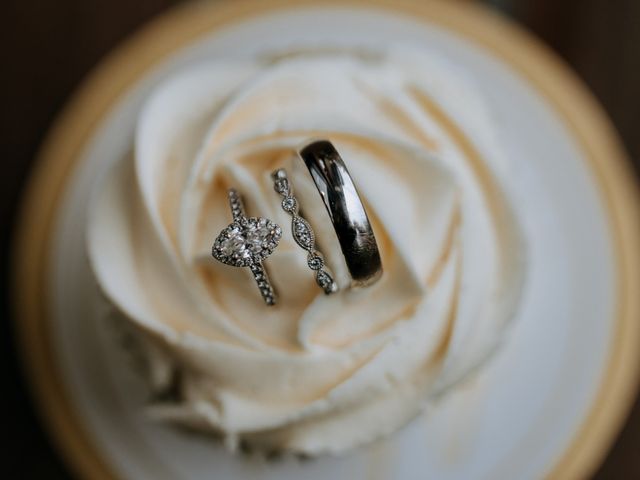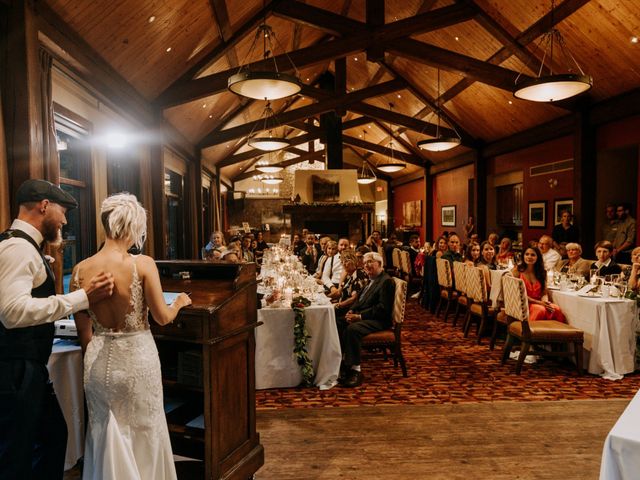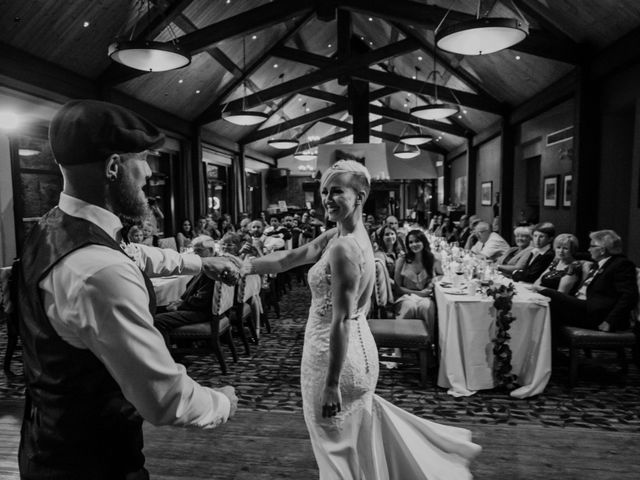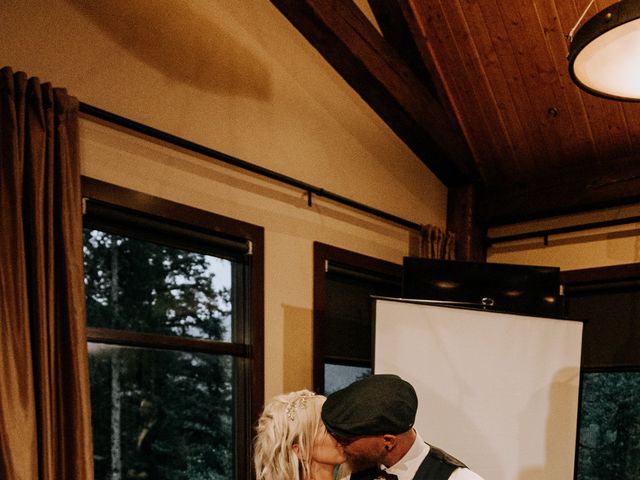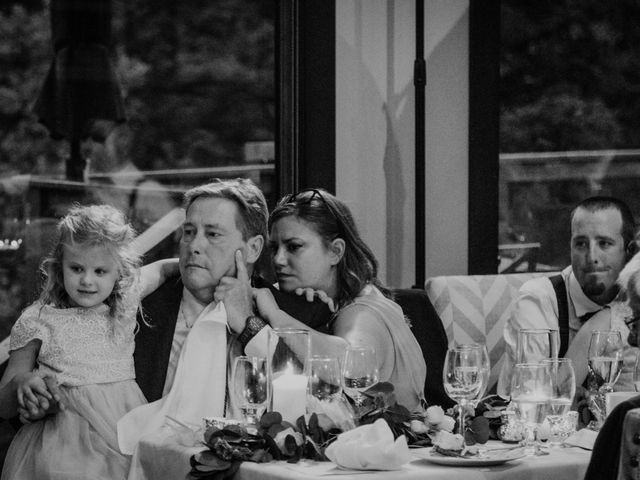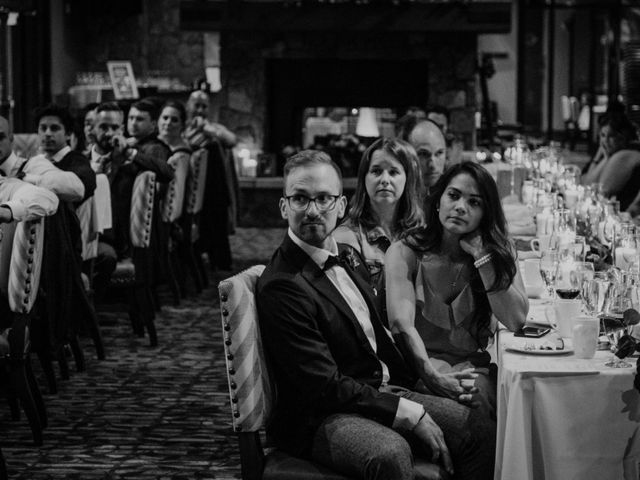 The story of our wedding
My now husband and I love to be in the mountains – we get out every chance possible, and stay busy doing hikes, scrambles, rock climbing, and snowboarding in the winter. The mountains are where I agreed to date Chris after our first hike together, where he proposed to me, and so ultimately we knew we had to be married there as well!
Stewart Creek Golf & Country Club was the perfect fit for us! Nestled right into the mountains outside of Canmore and offering a rustic, intimate setting, we knew it was right. We'd also heard so many good things from others about the service and food - which turned out to be true!
Our wedding decor was a mix of rustic glam. Wood and gold accents paired with burgundy, hot pink, light pink and peach florals, and lots of candles made for a warm and inviting atmosphere. Which was needed, because it wasn't exactly a nice summer day out, despite it being mid-August! I suppose that's what you can expect from the mountains - beautiful, but unpredictable. The day turned out to be cold and rainy, though we did catch a few breaks in the rain partway through photos.
Continue reading »
Luckily, our photographers and videographers were prepared for all types of weather, and we made the best of the situation. At the end of the day, everything turned out to be wonderful. I just wish I could go back to certain moments that were so special! The thing that EVERYONE tells you - that the day flies by - really is true.
Chris and Michelle's vendor team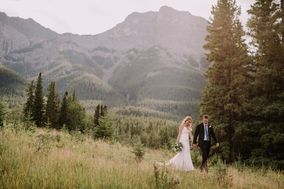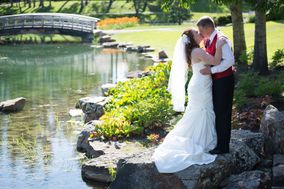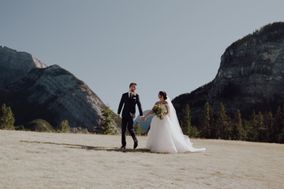 Pretty Petals Floral Designs
Floral arrangements
Bridal Boutique
Wedding dress
Other Stewart Creek Golf & Country Club weddings
View all
Other Alberta weddings
View all
Get inspired with Real Weddings
Other burgundy weddings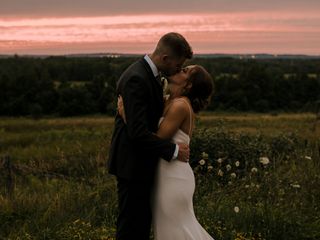 Show all
Other Summer weddings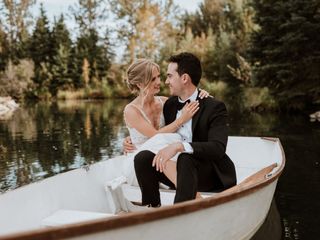 Show all
Other rustic weddings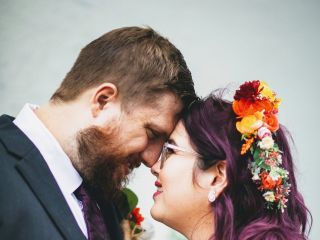 Show all