Alexandre and Ellie's wedding in Montreal, Quebec
Elegant Winter Purple 4 wedding vendors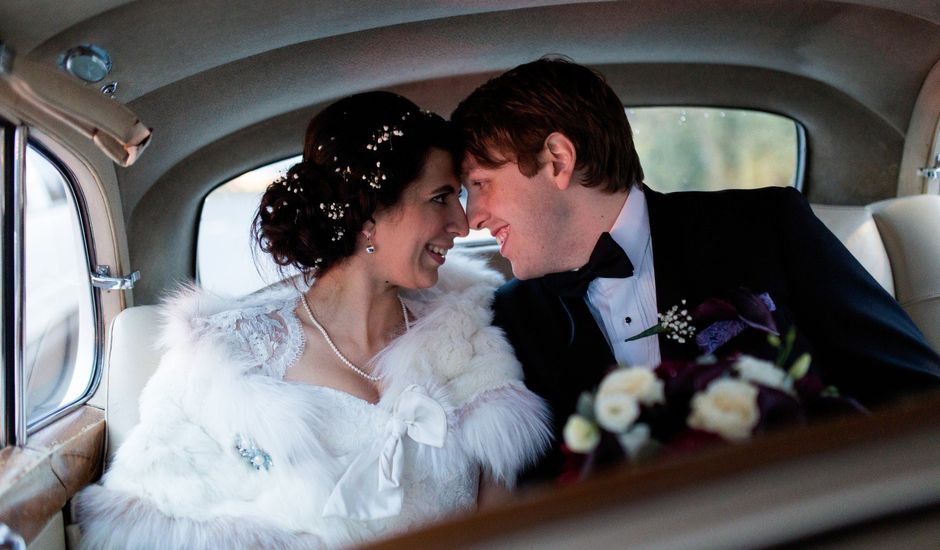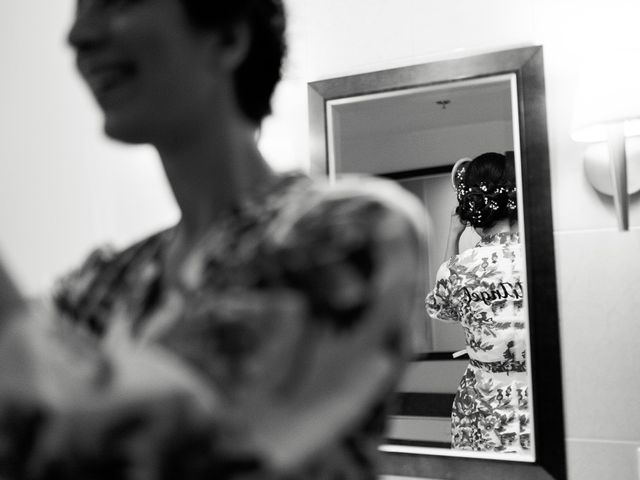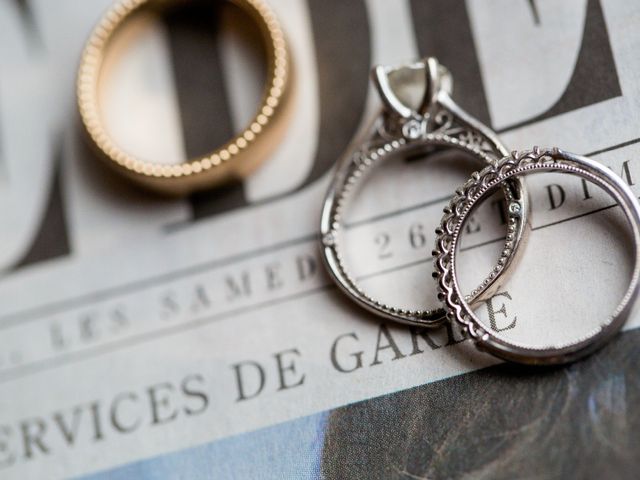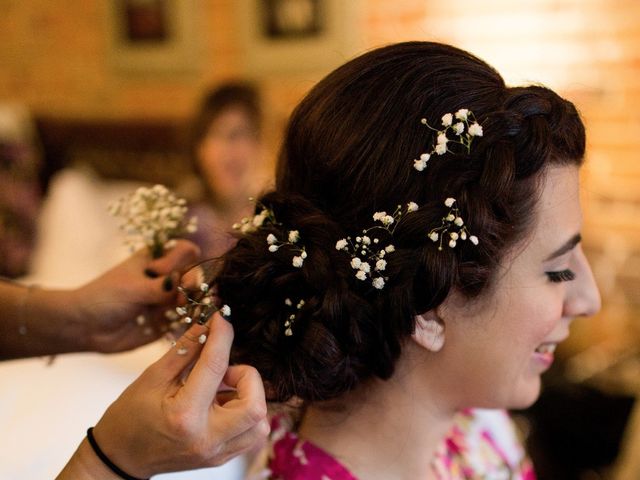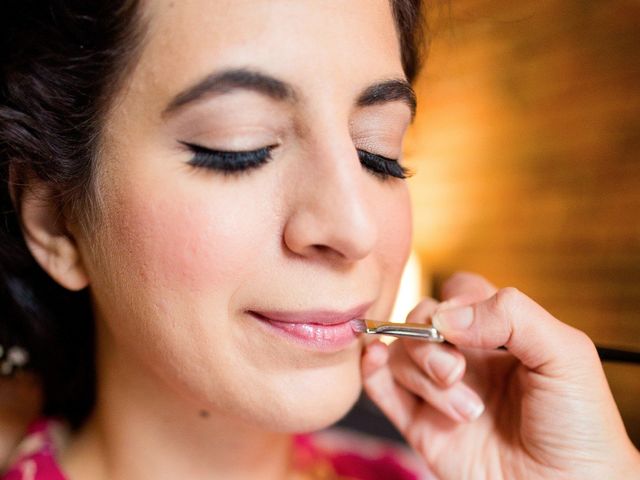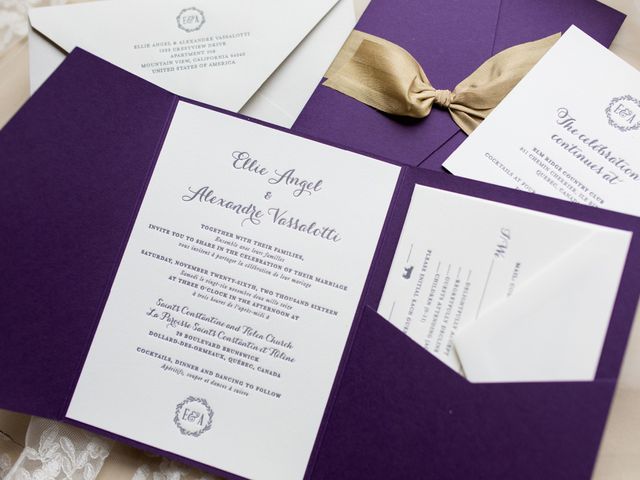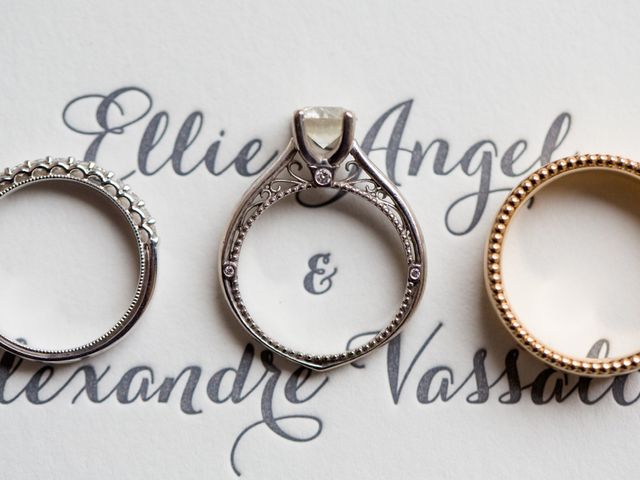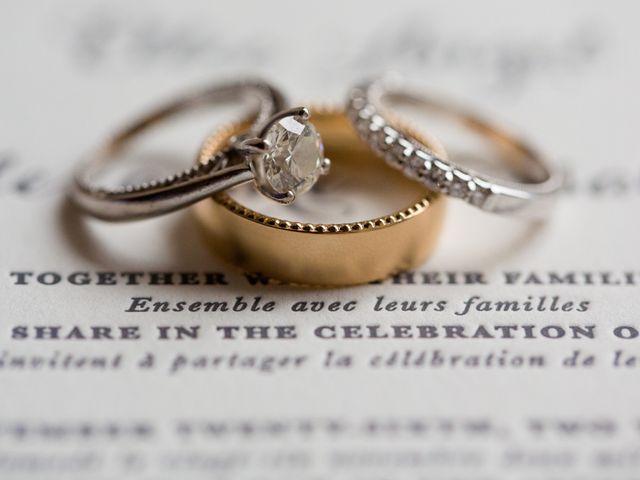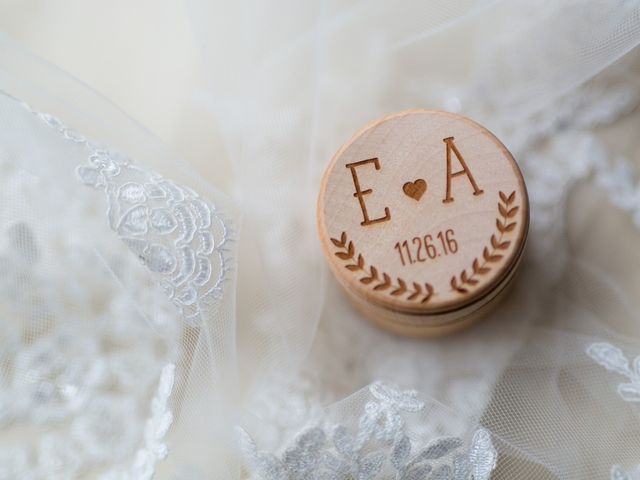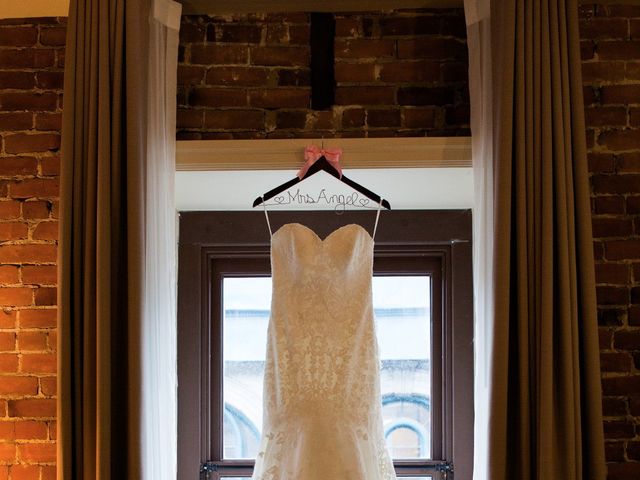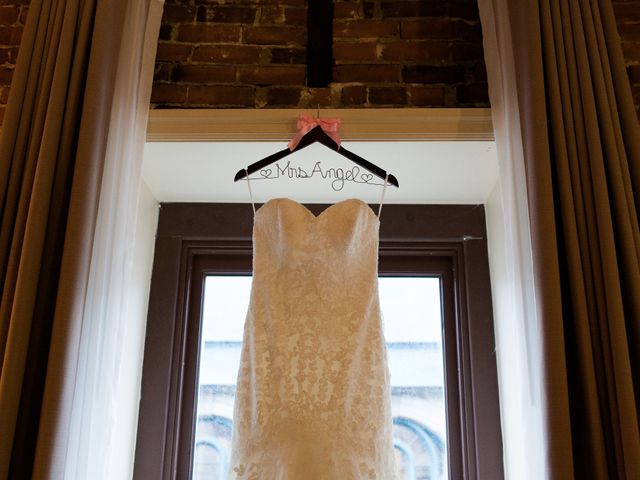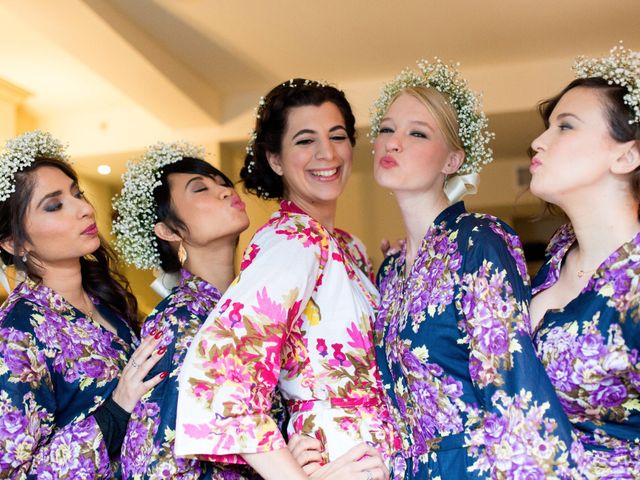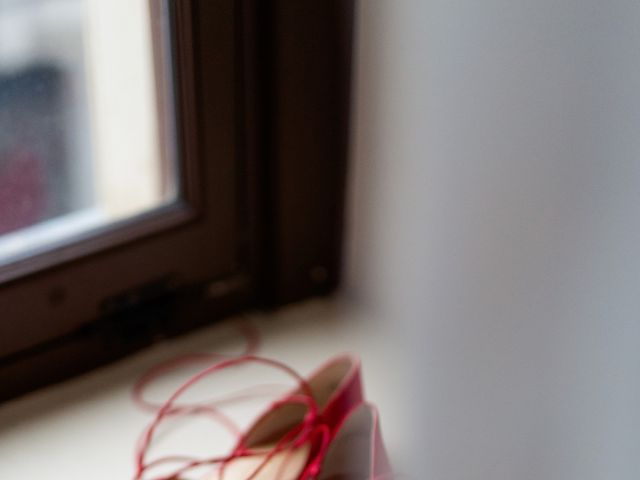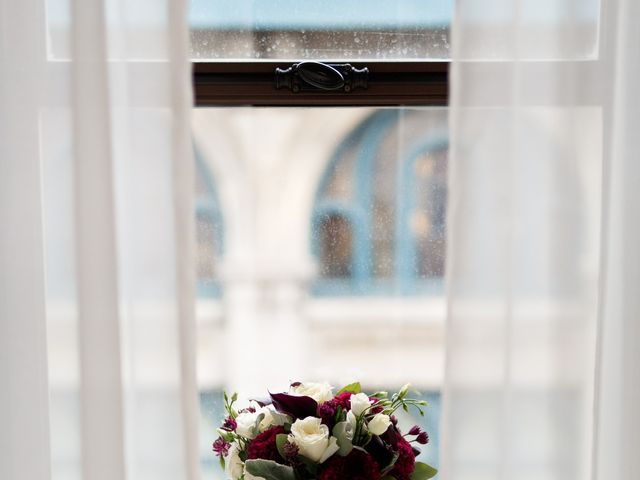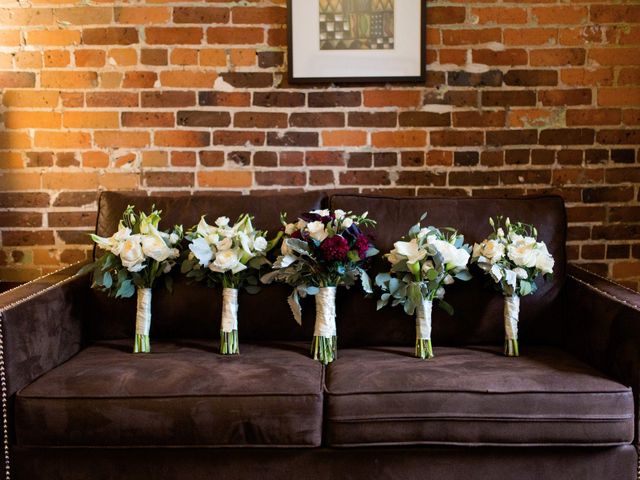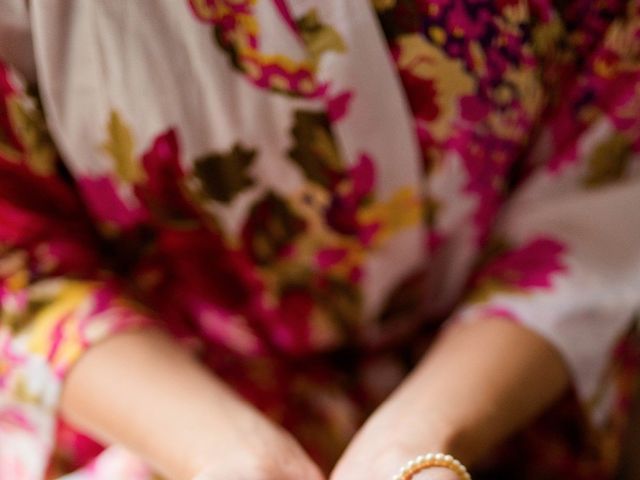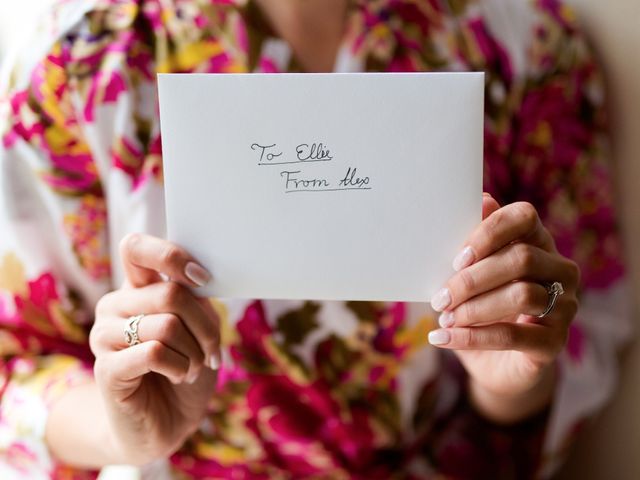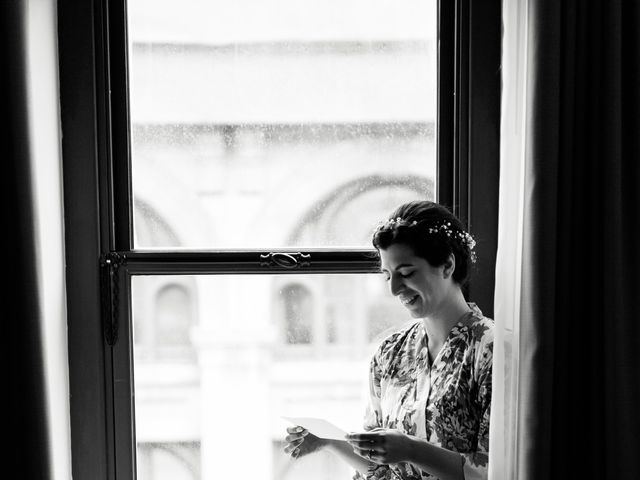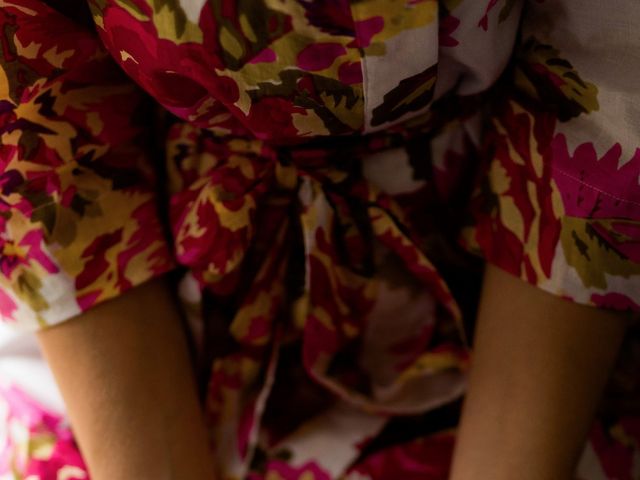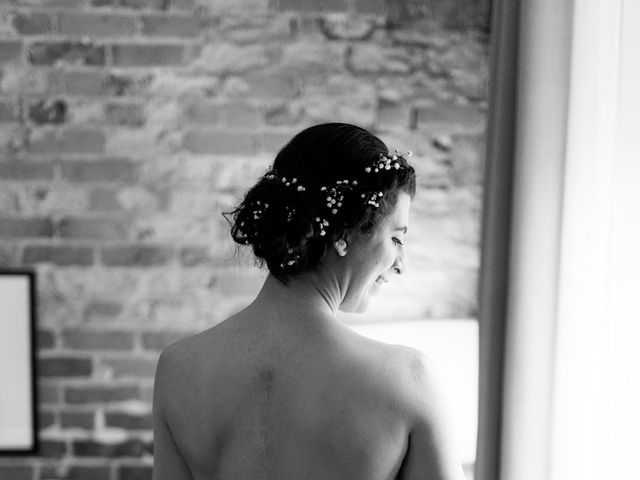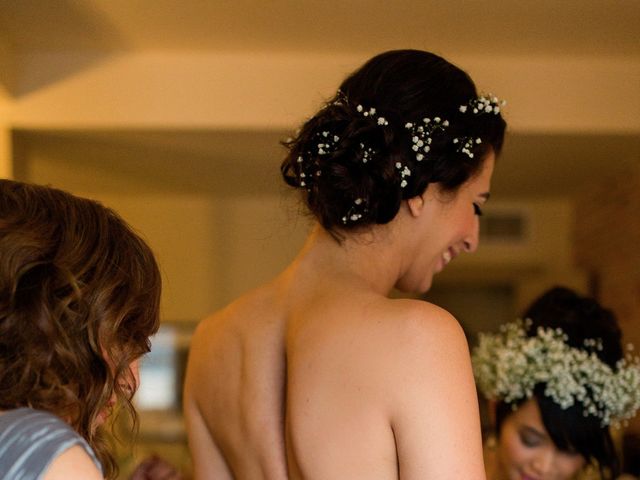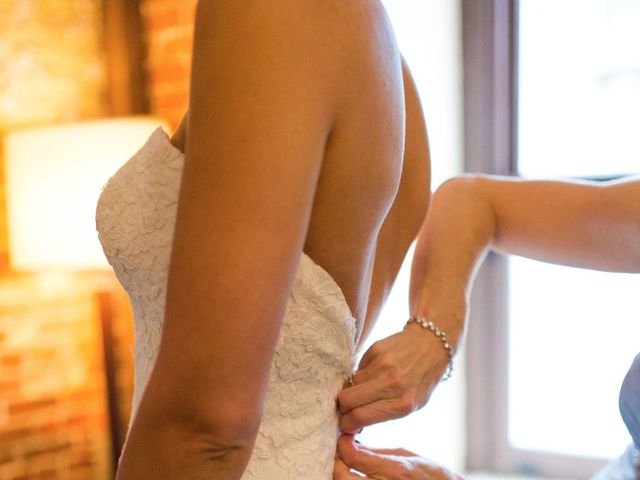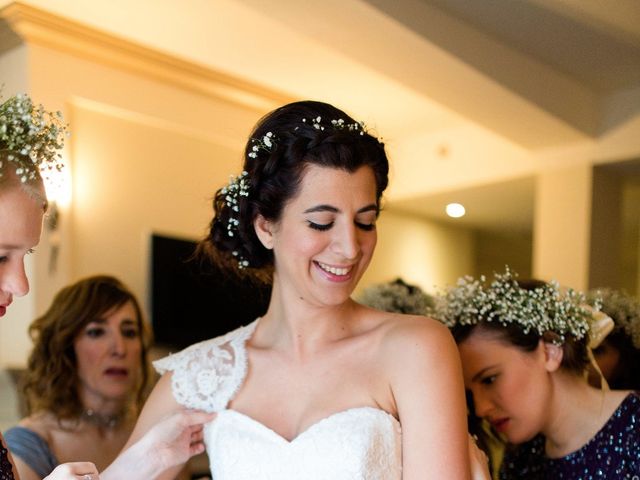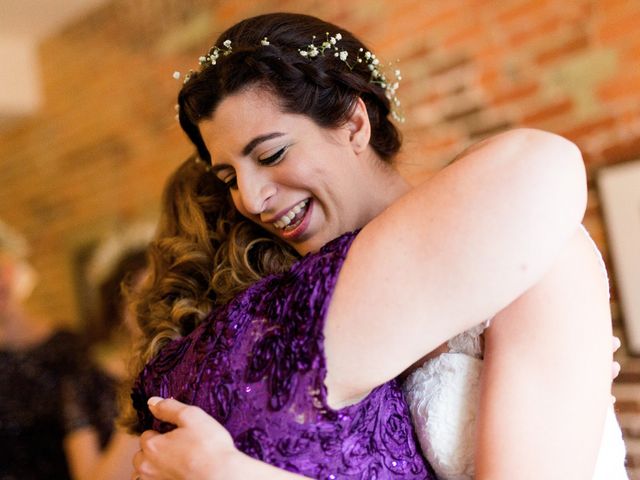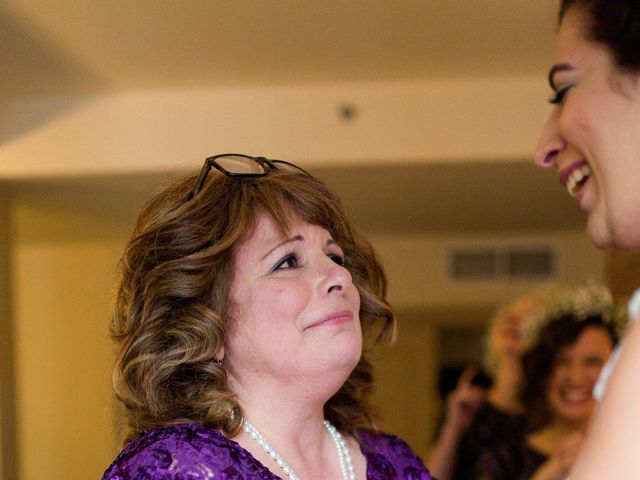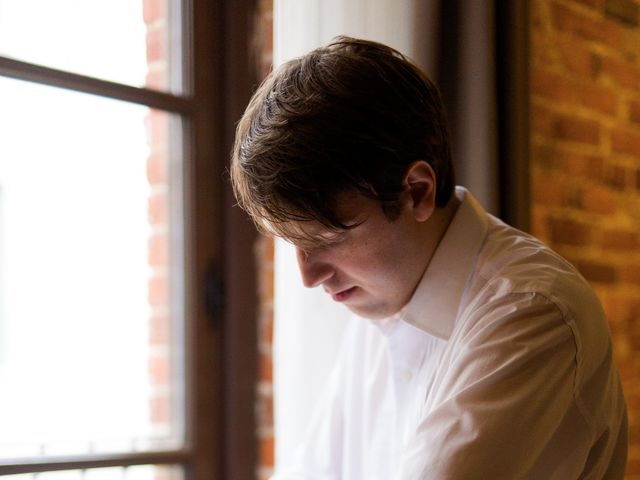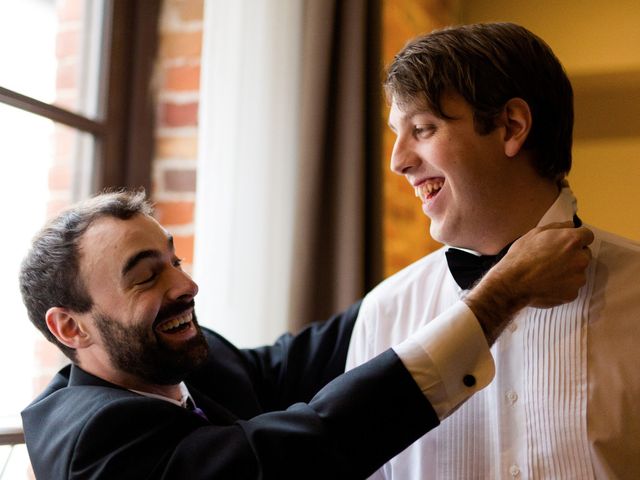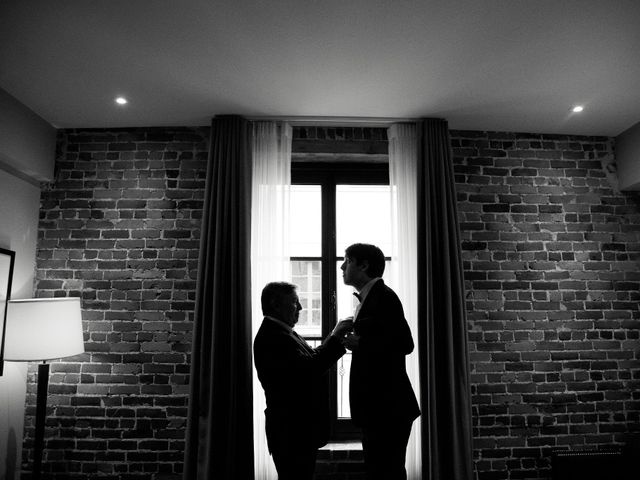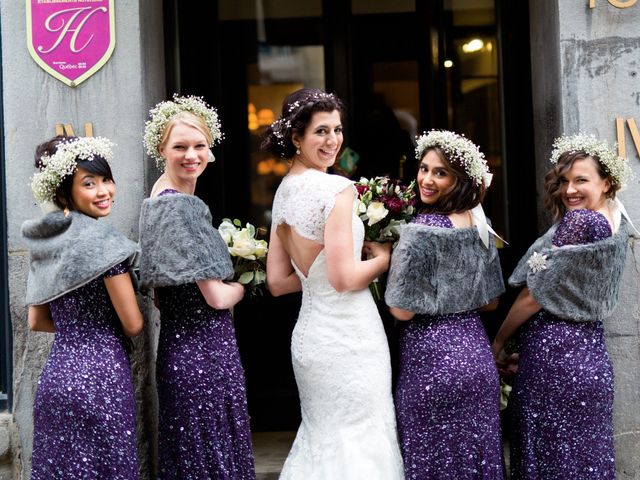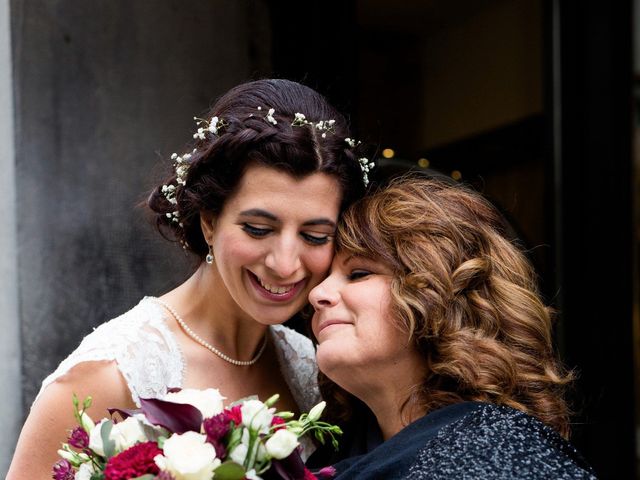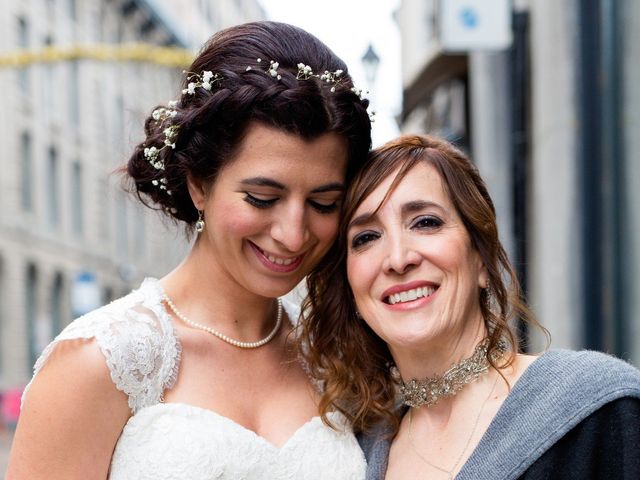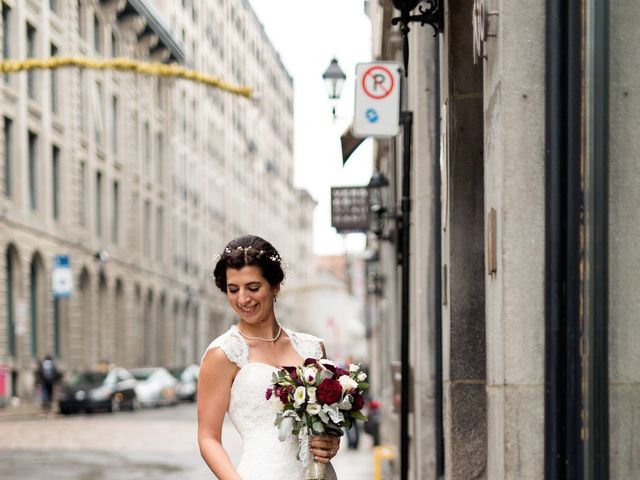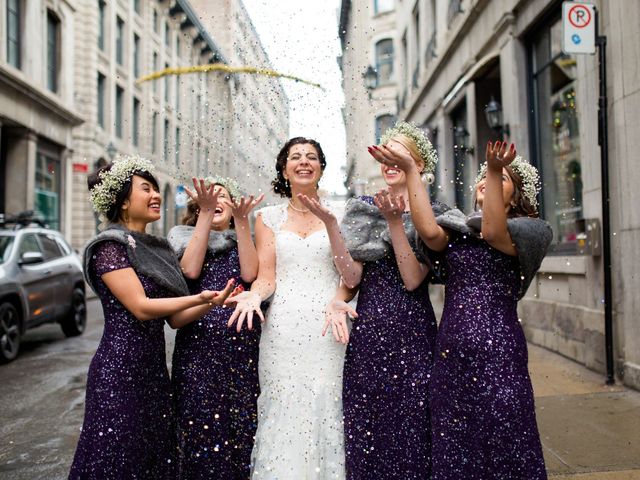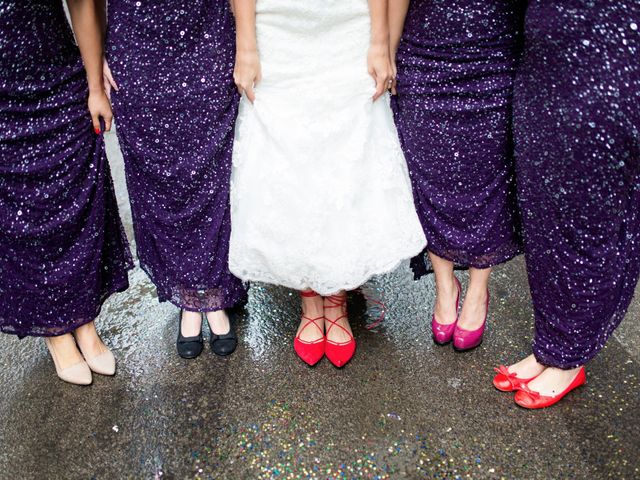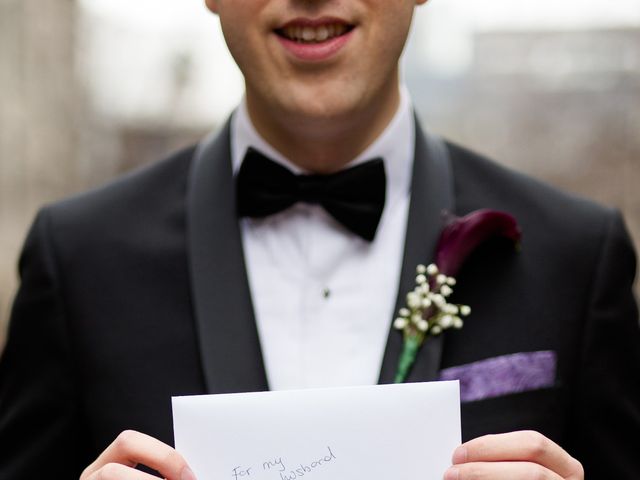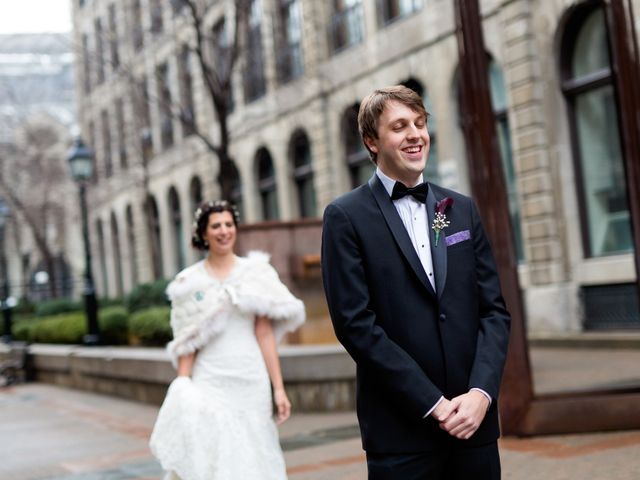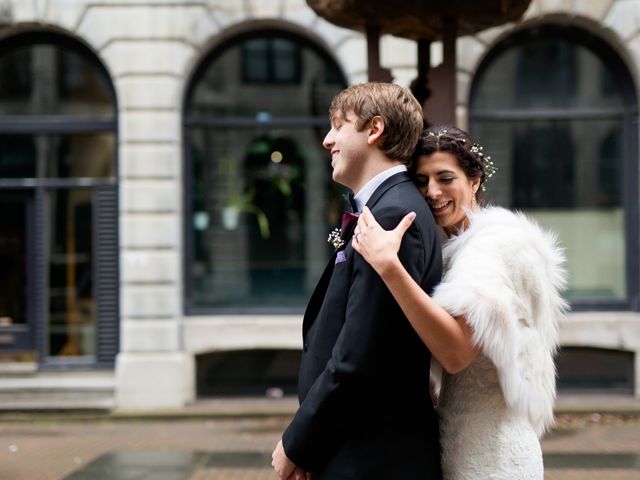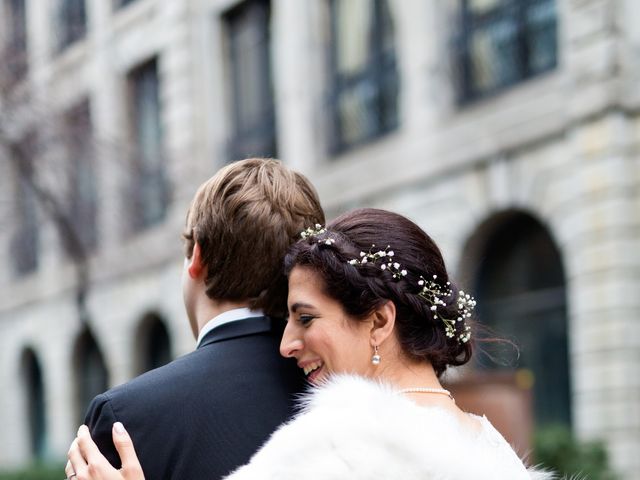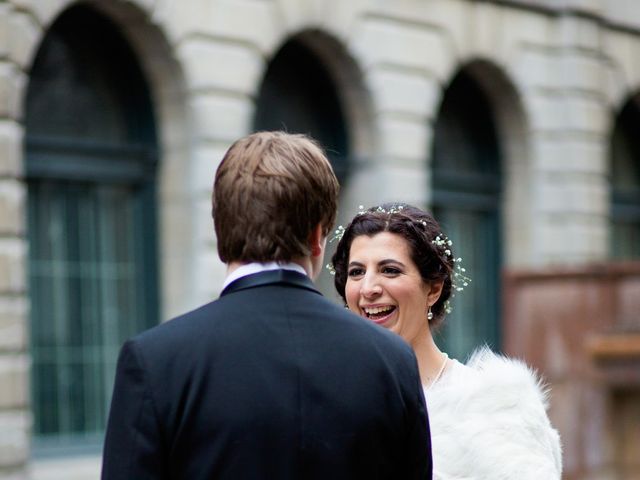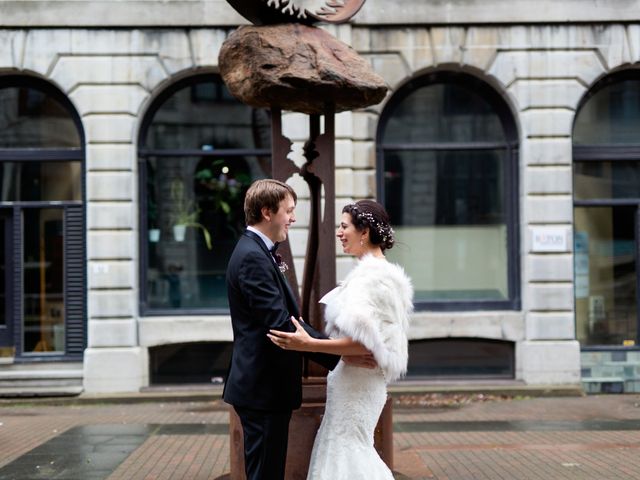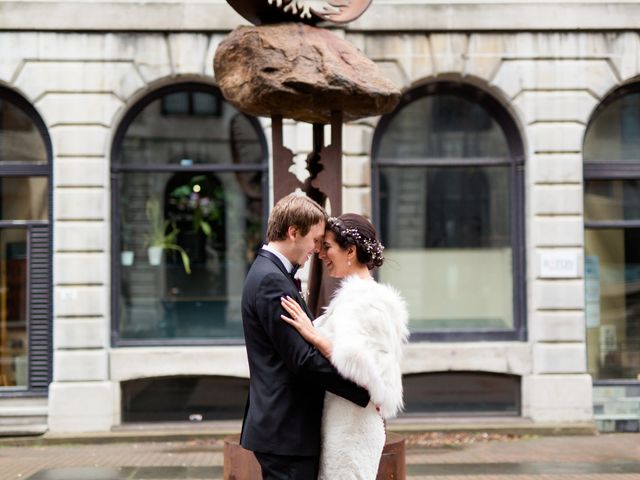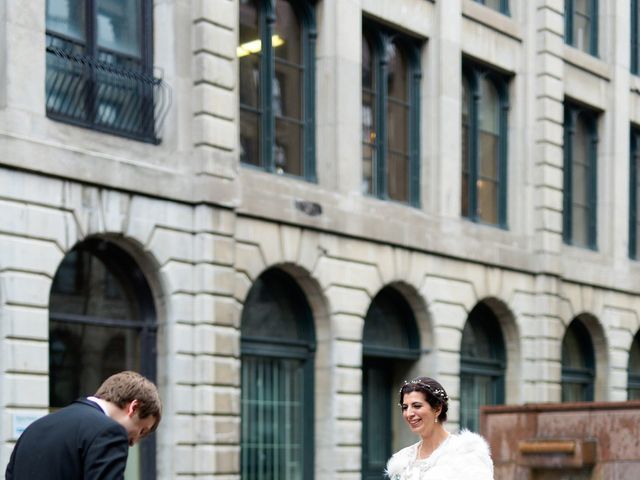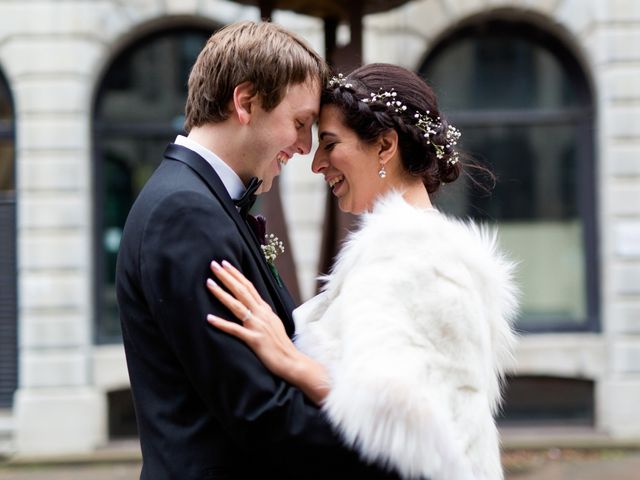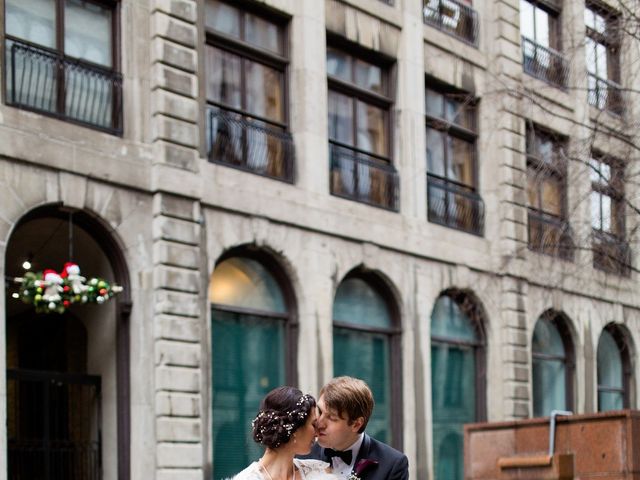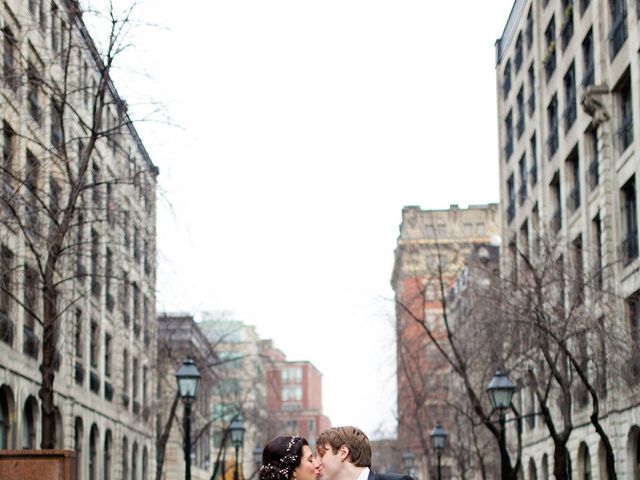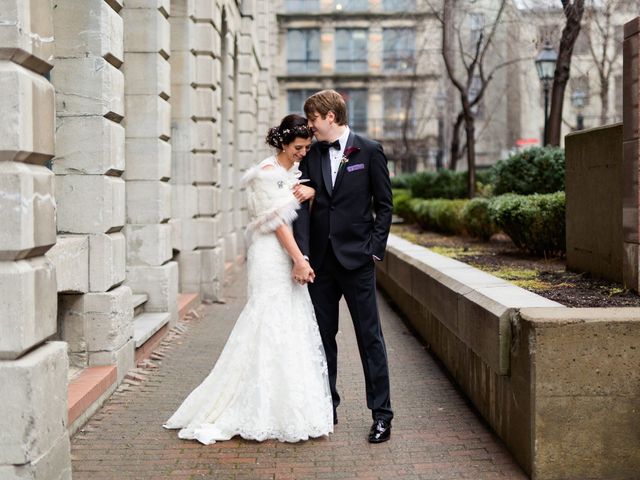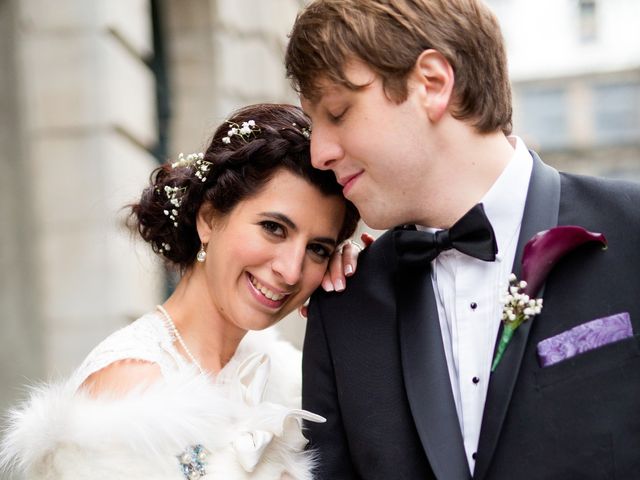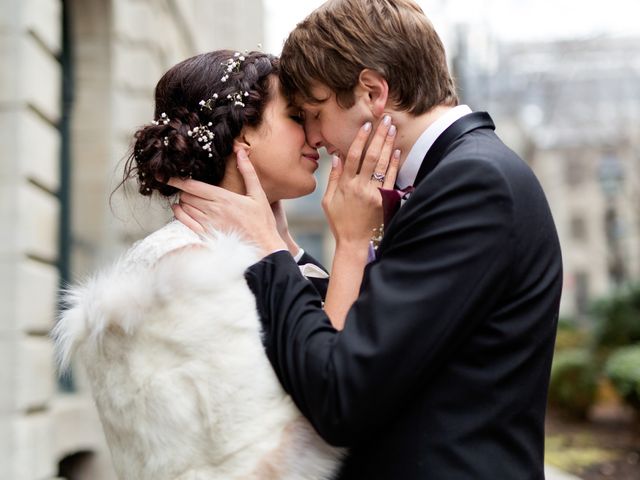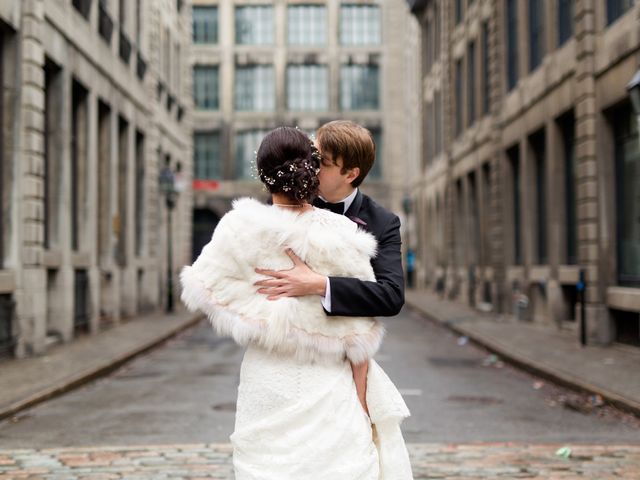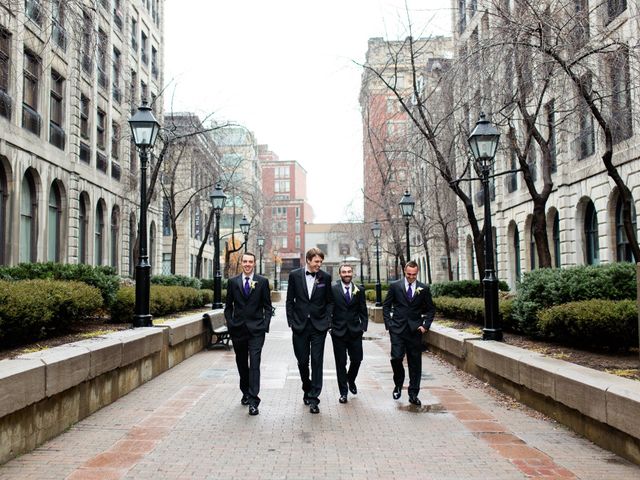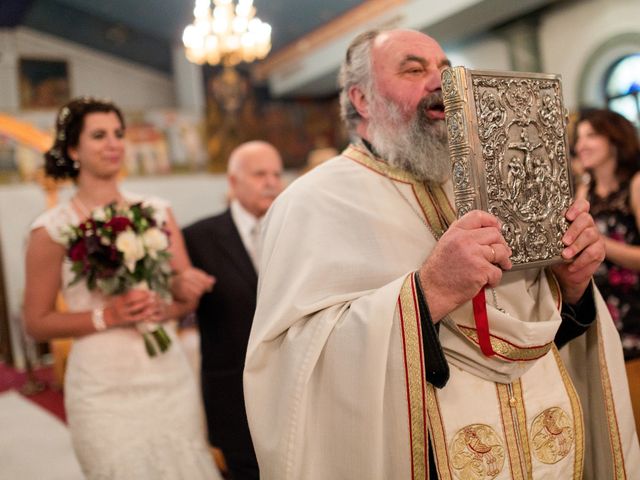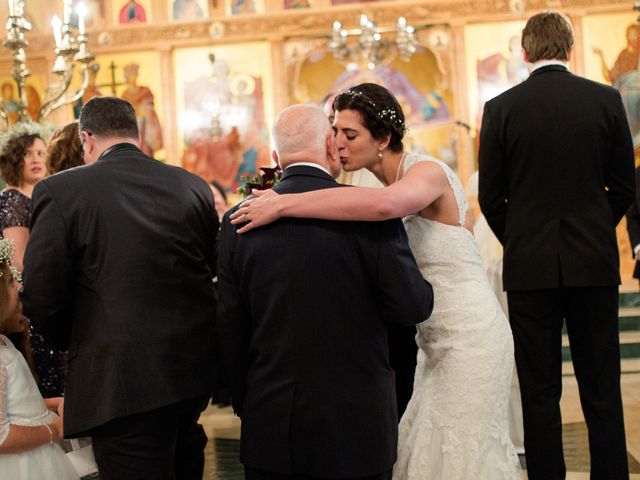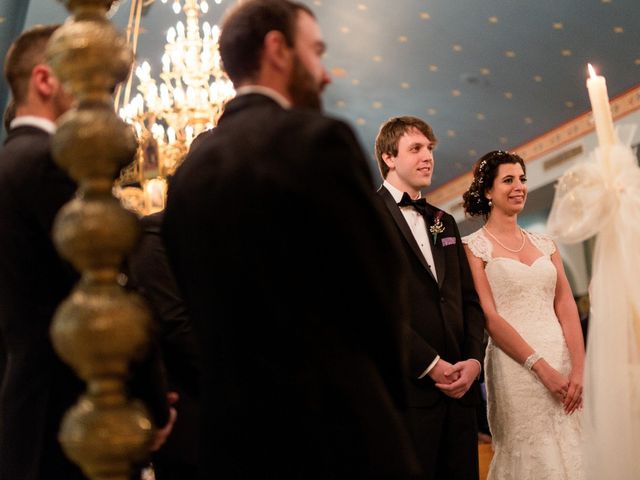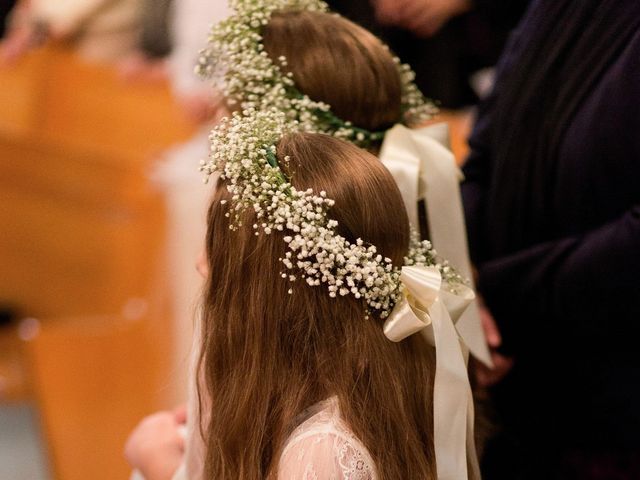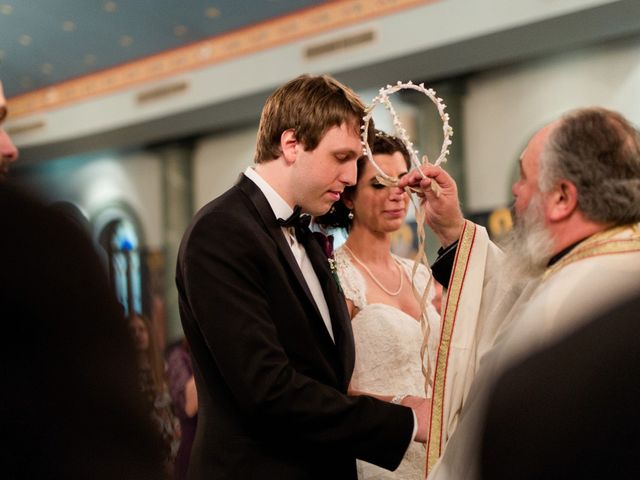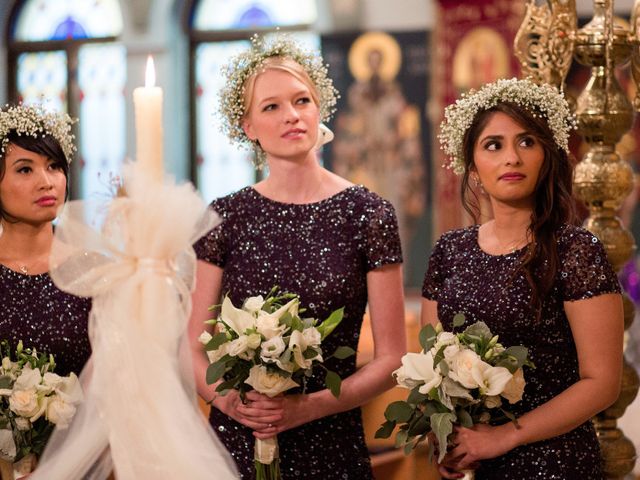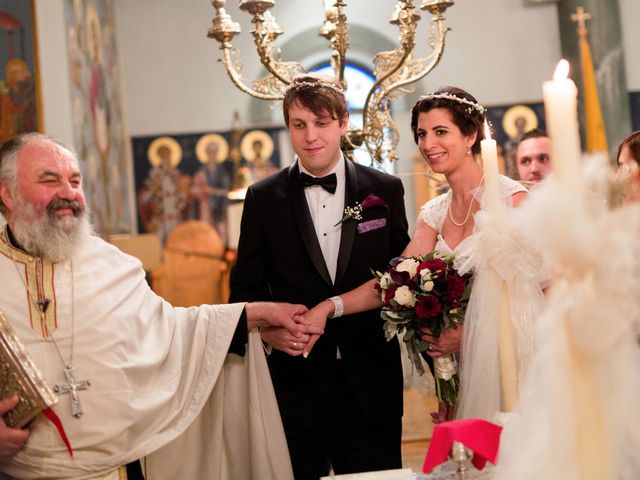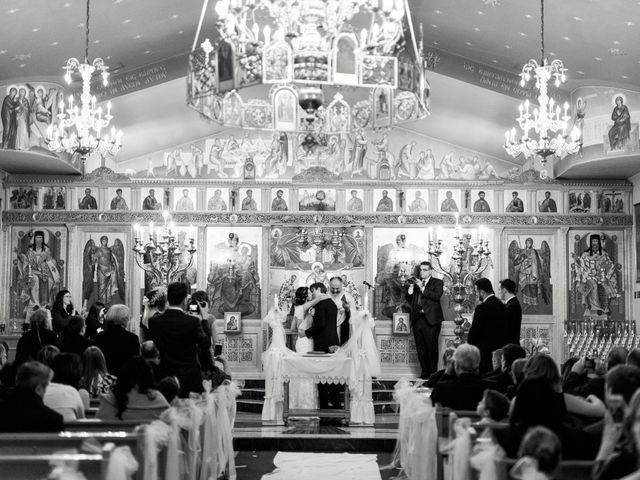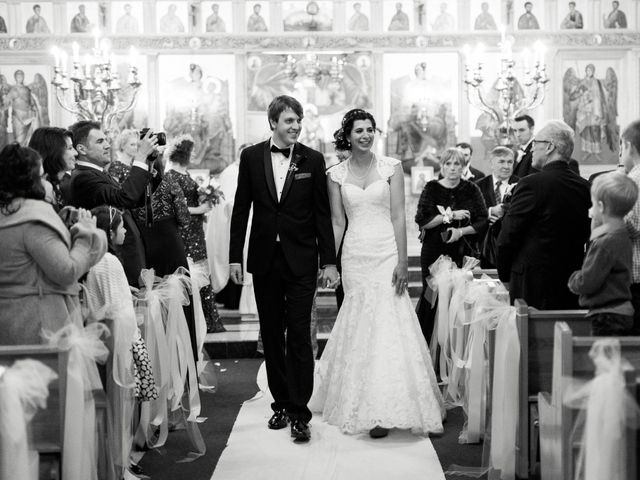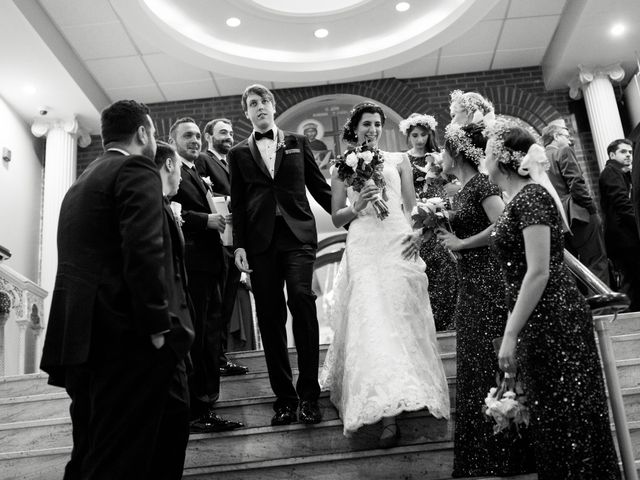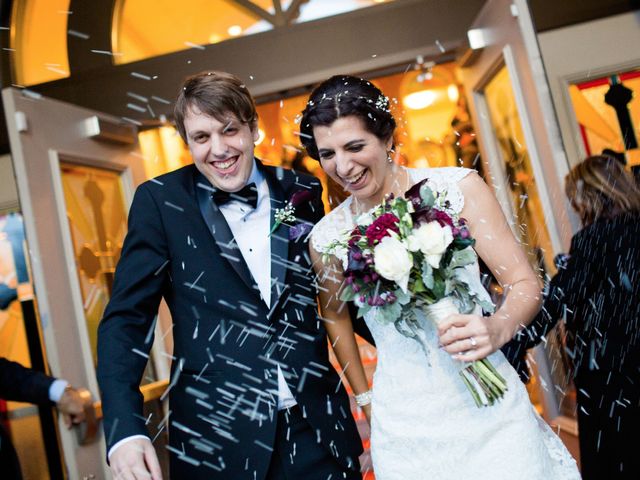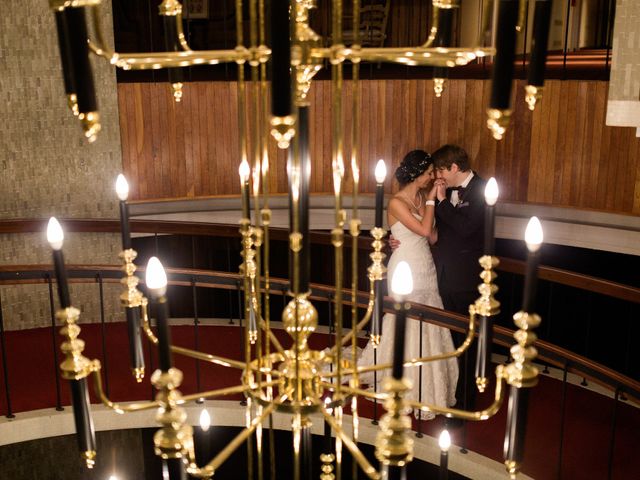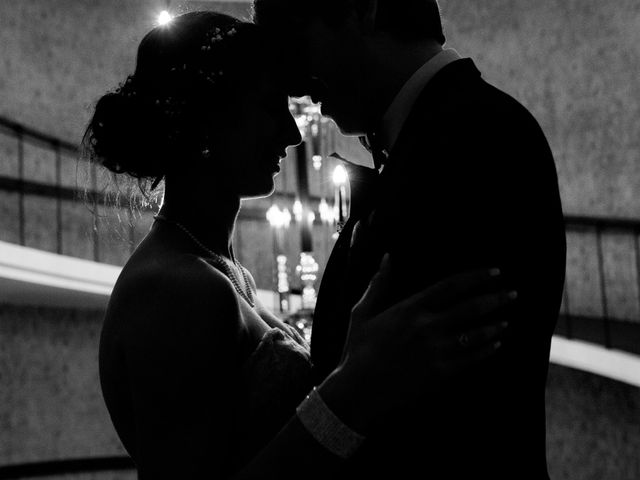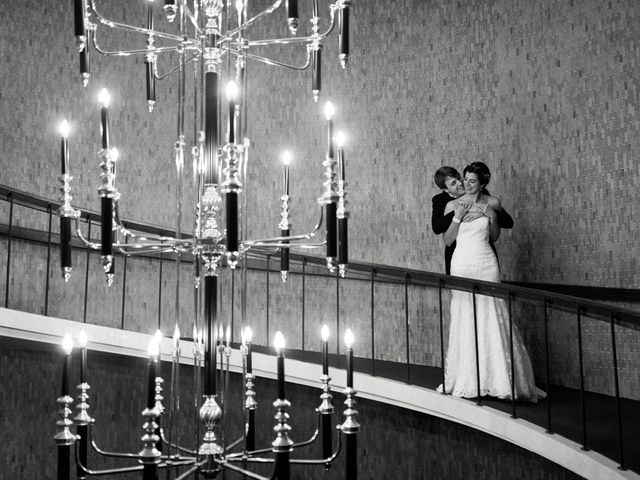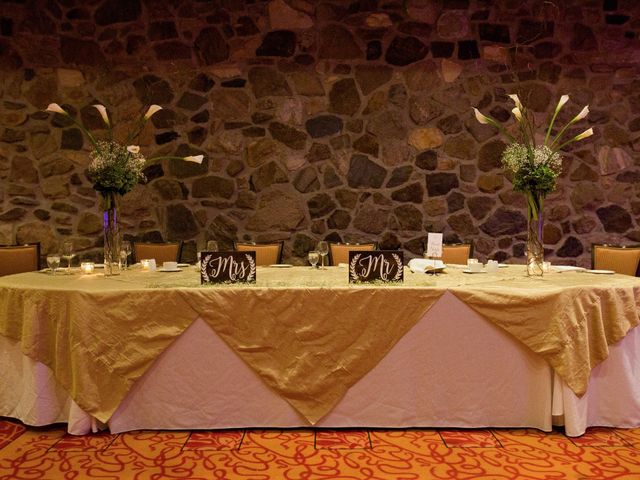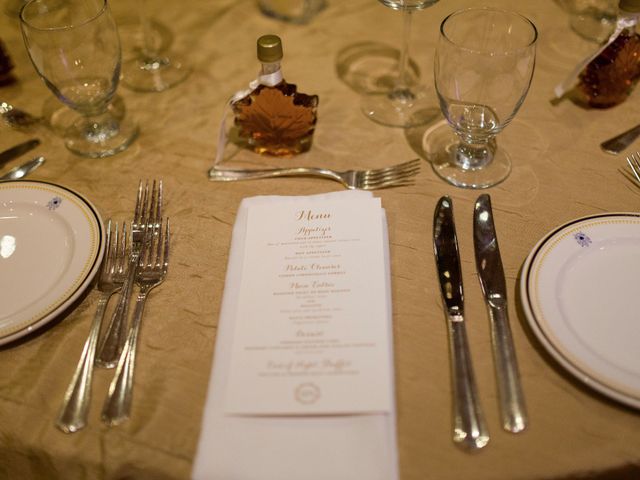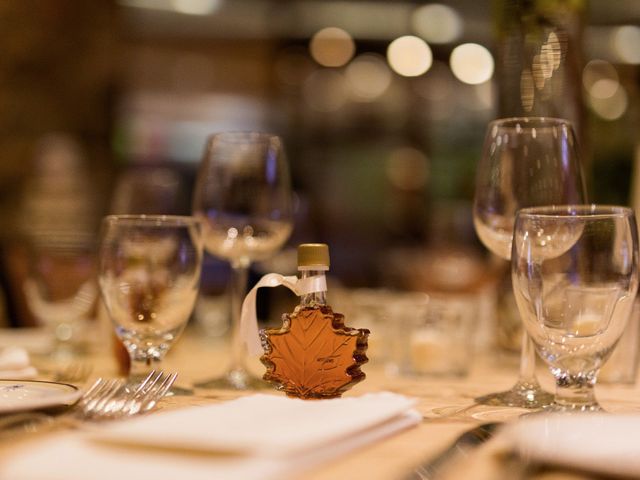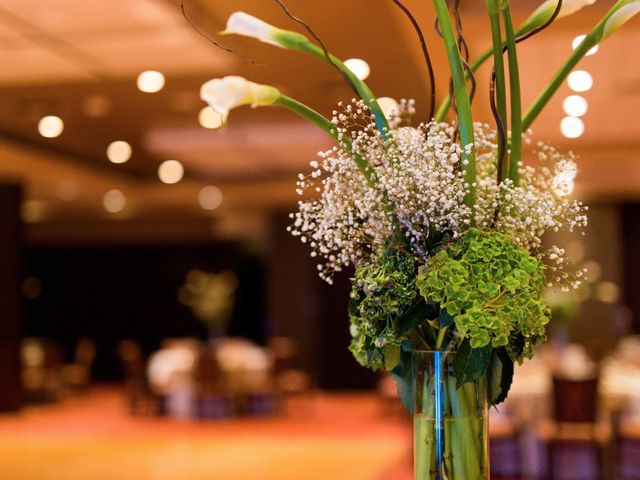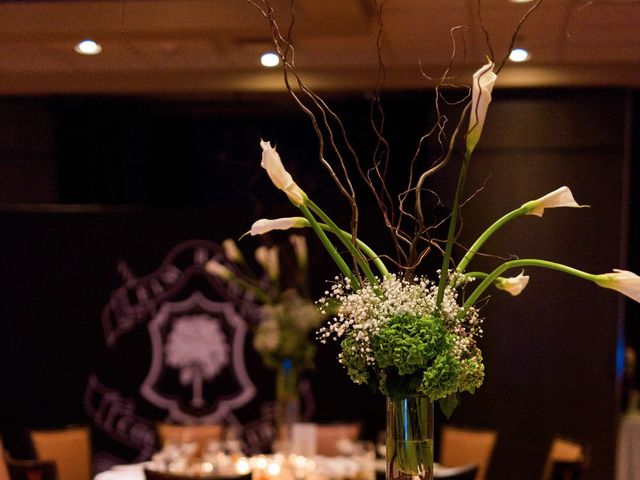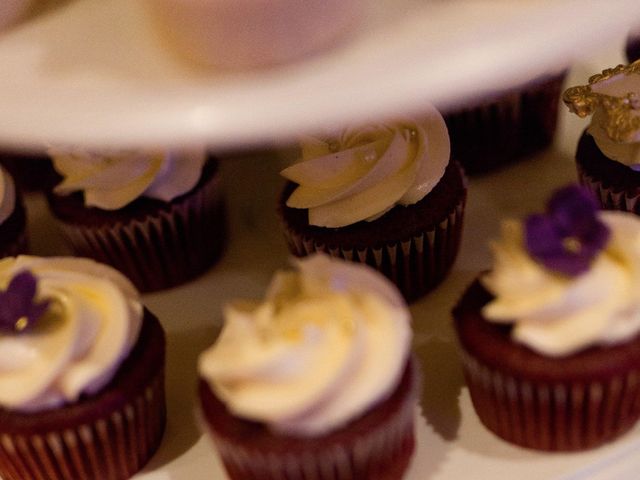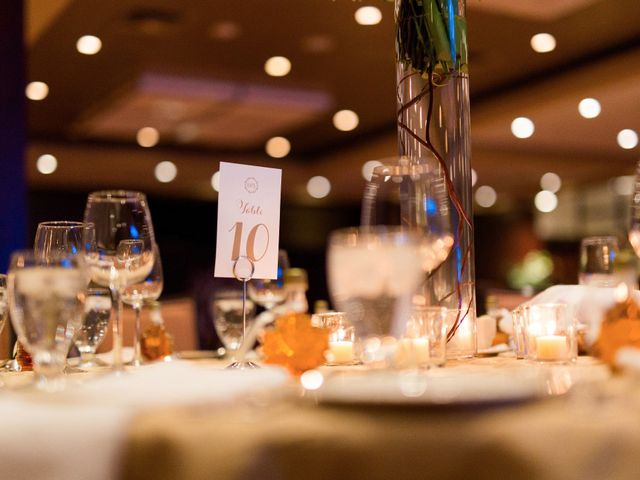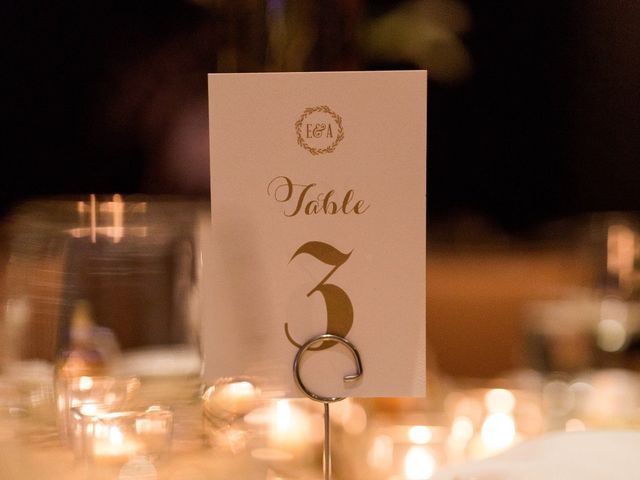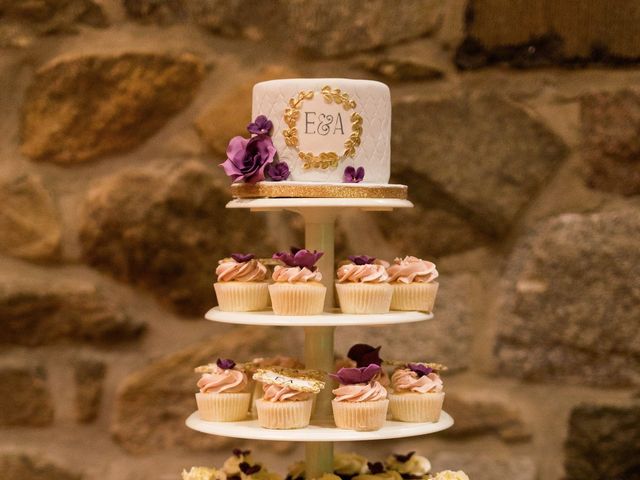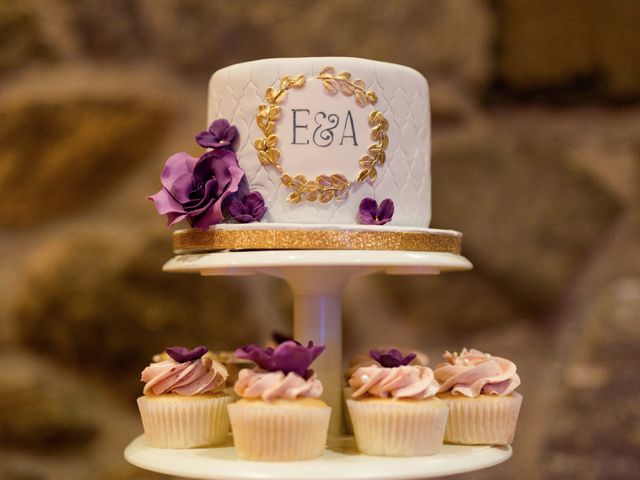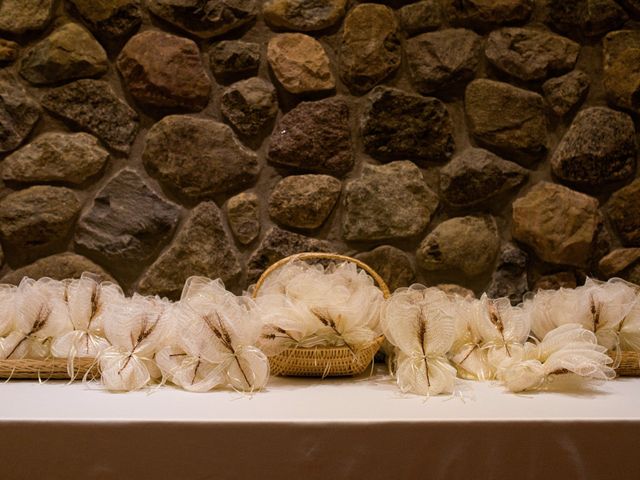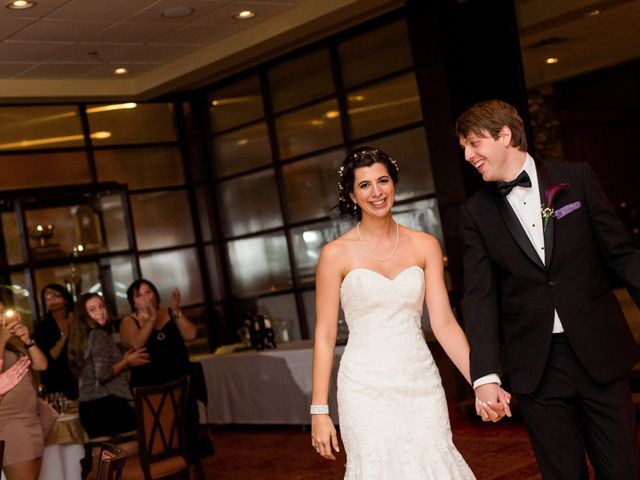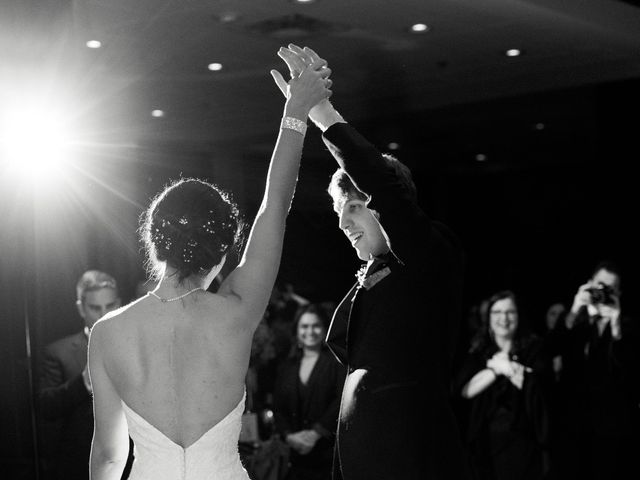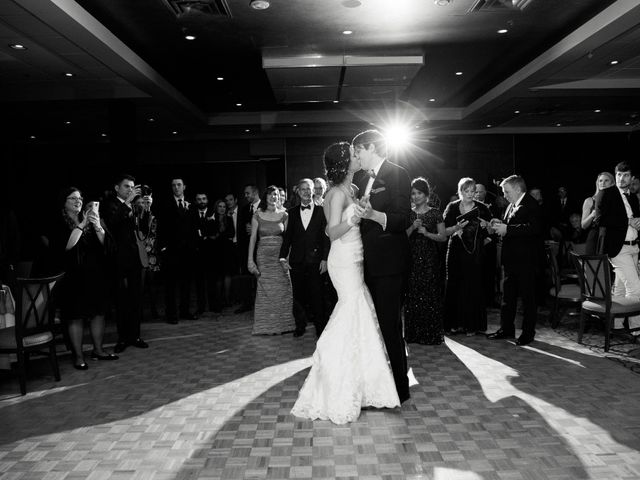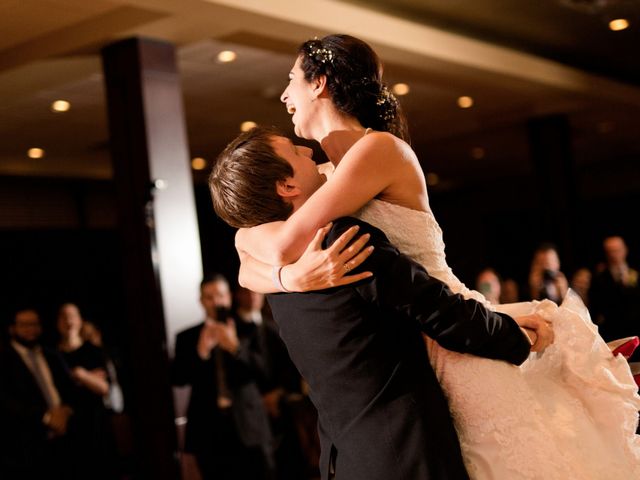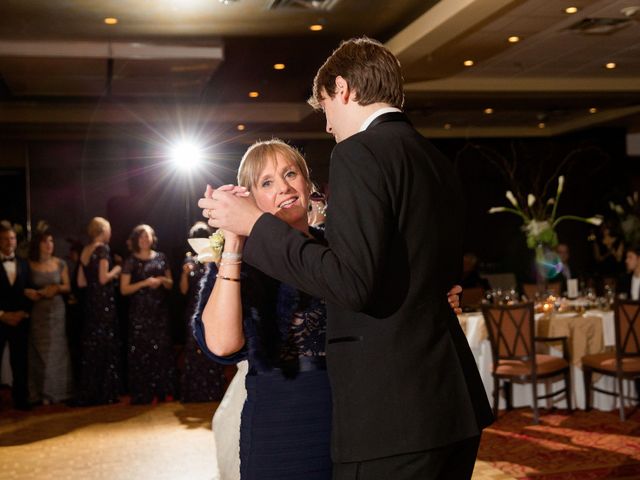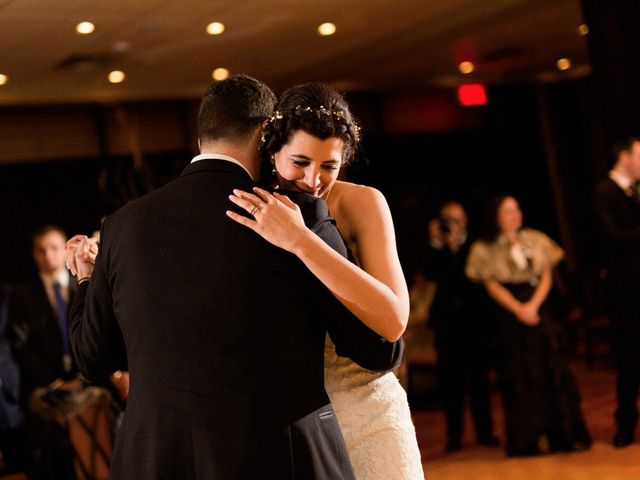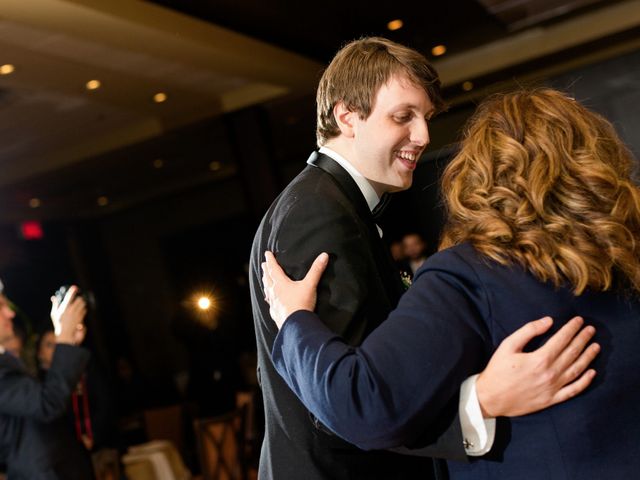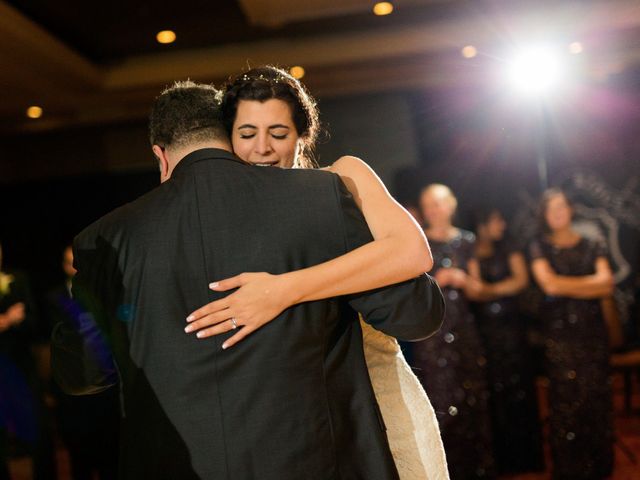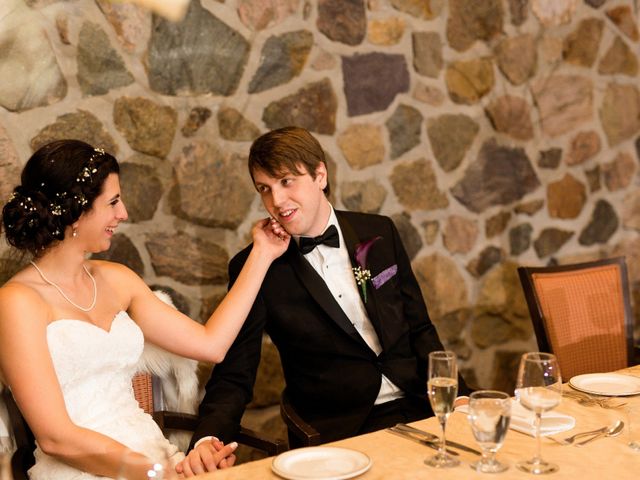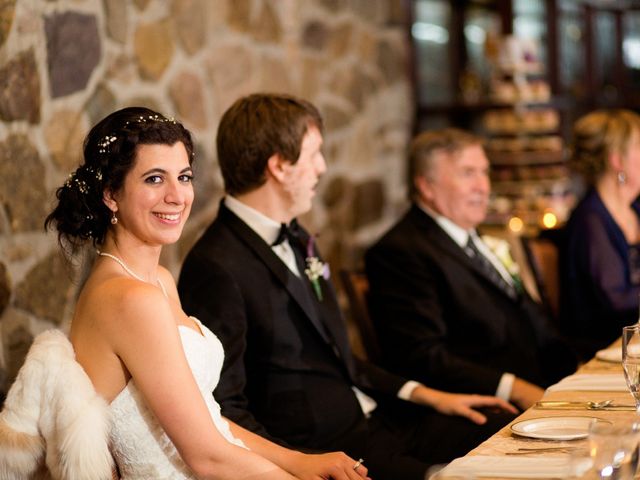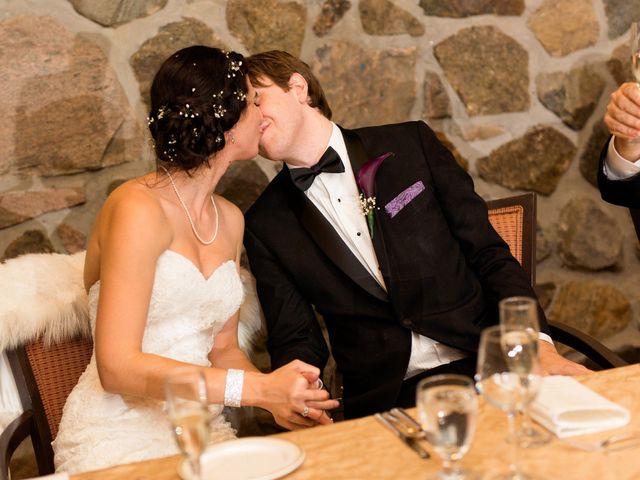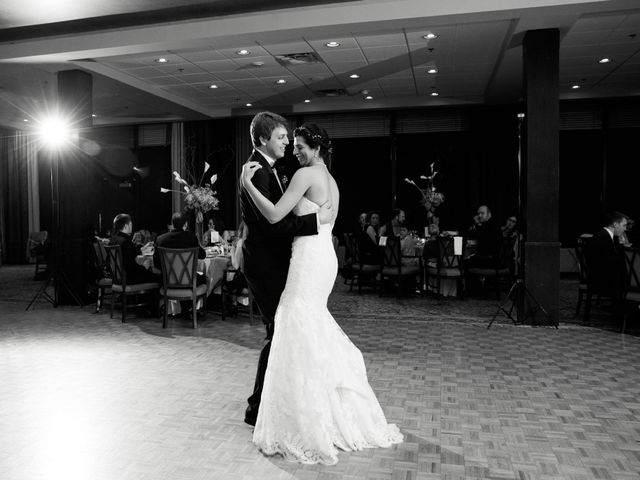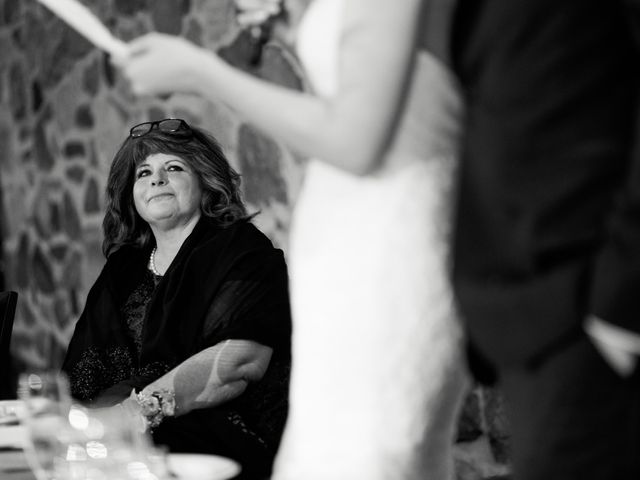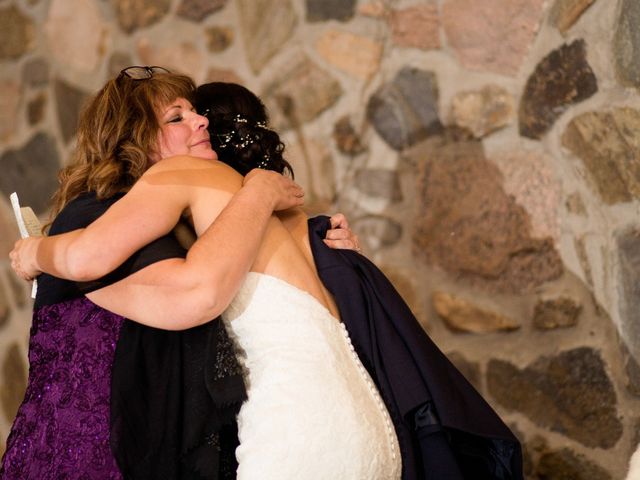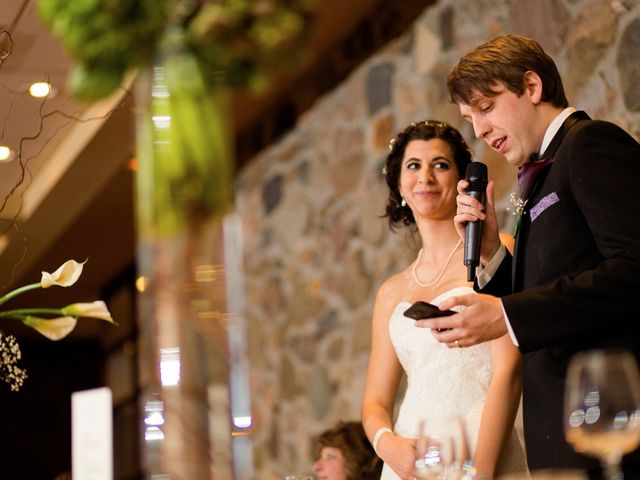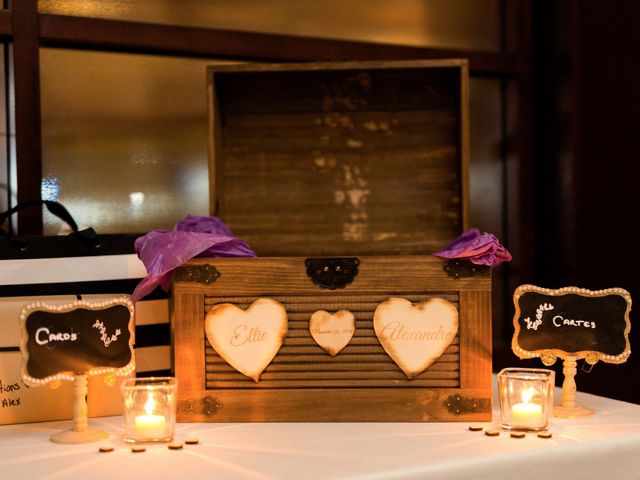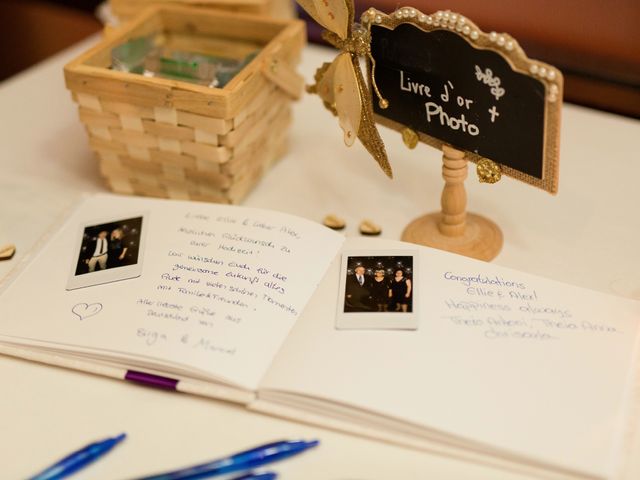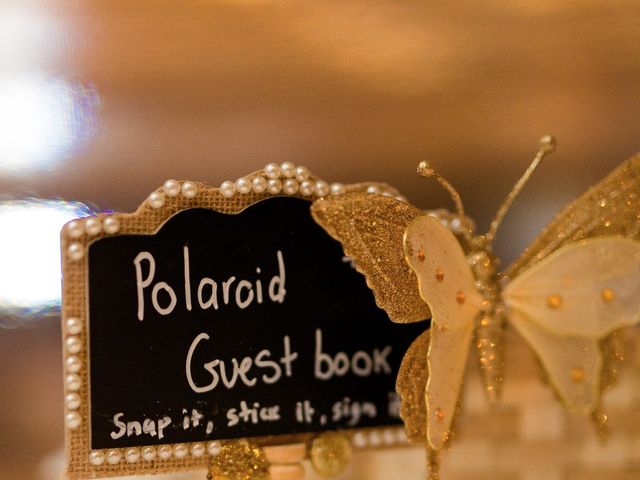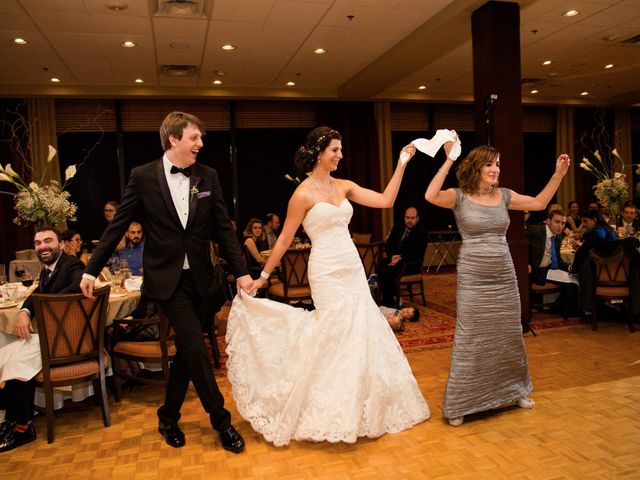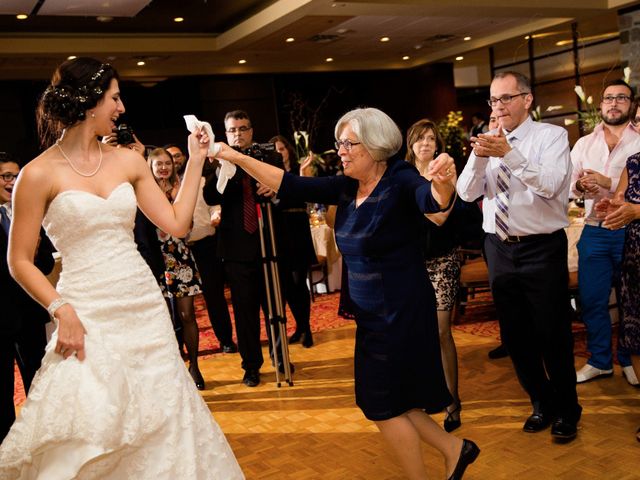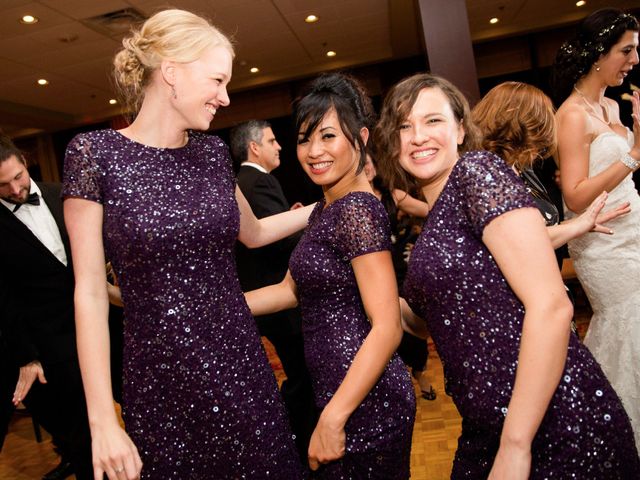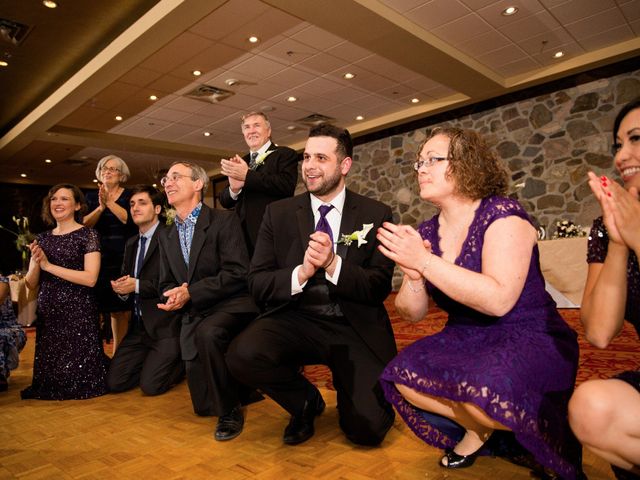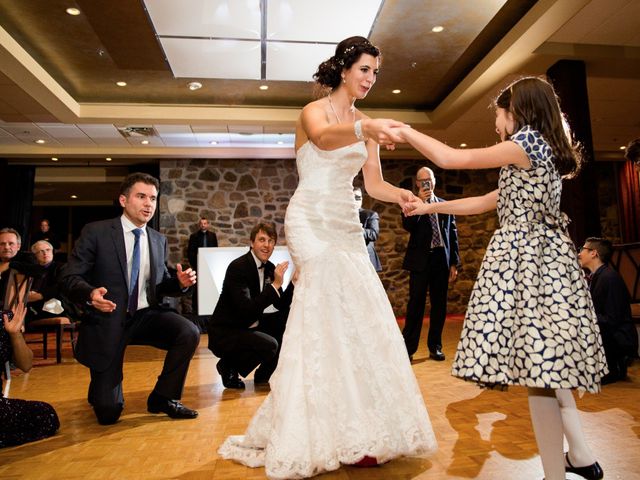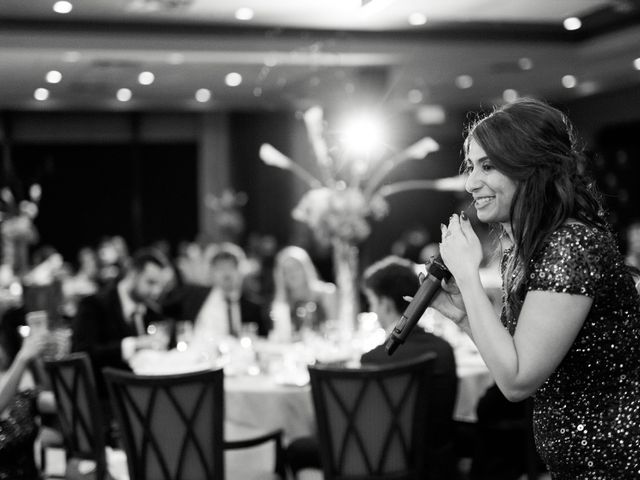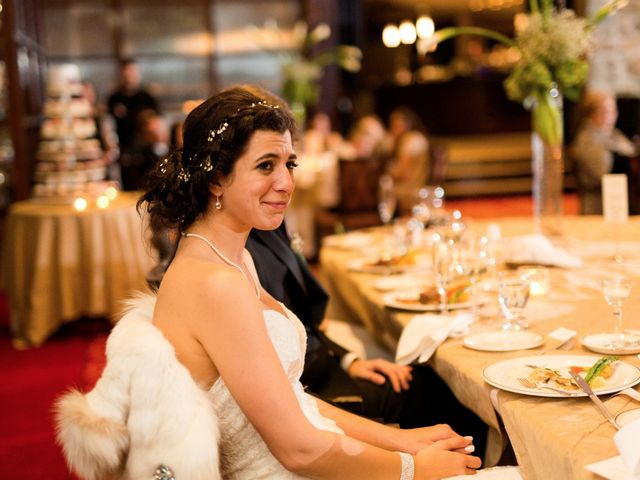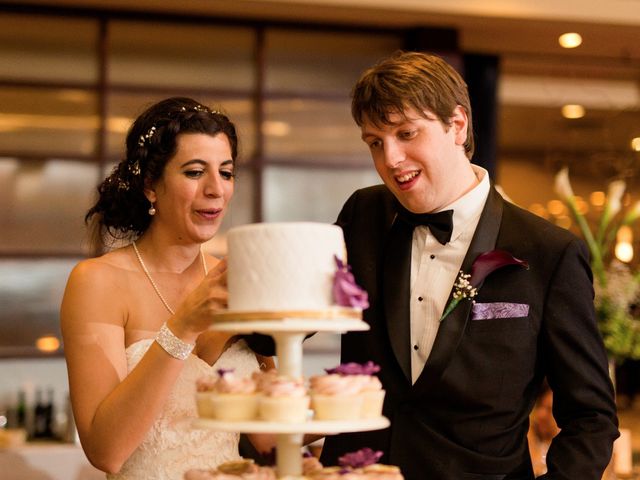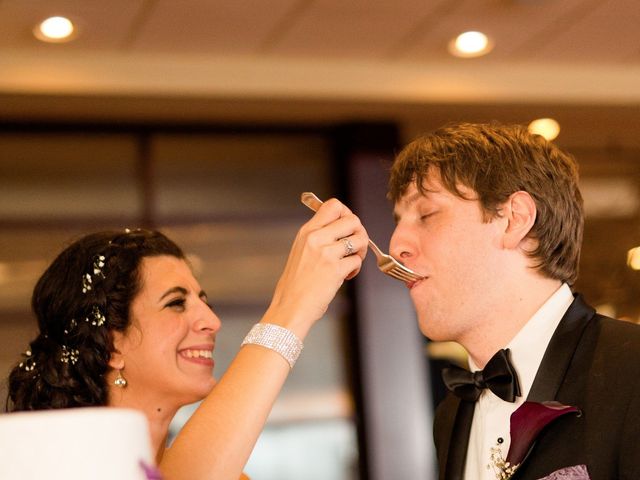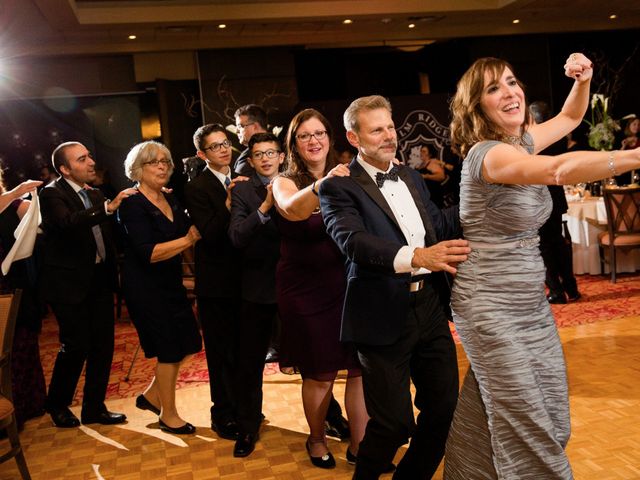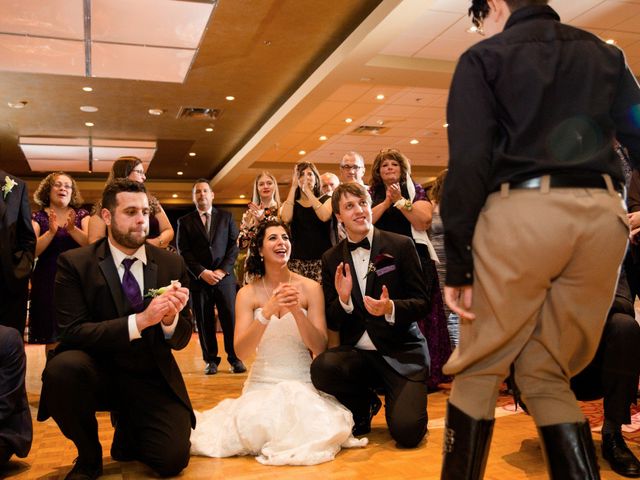 The story of our wedding
My husband and I dated on December 2nd, 2011, got engaged December 12th, 2015 and married on November 26th, 2016 in Montreal, Canada. What a year! We were engaged for 11 months and planned a wedding from afar. We live in San Francisco, California but our families are in the East Coast and in Montreal. Our wedding was special because it was multi-cultural. Alex is half Italian, and half french canadian. I am 100% Greek orthodox. Naturally, we had to get married in a Greek Church! All our stationery was bilingual in English and French with Greek, Italian and a bit of German to the mix. The date of our wedding was perfect as it was during the Winter and low season, American Thanksgiving in the USA and so time off for our american friends and Alex and I had accrued enough vacation from work for our wedding and honeymoon.
Wedding planning was a LONG process, especially planning when you live in another country! Luckily our wedding planner was instrumental in the preparations, but there were many hours of hard work between Alex and I, researching and following the checklists from our wedding planner. We did a lot of the planning ourselves, and so it helped to have a supportive partner during this stressful time.
Continue reading »
We envisioned our wedding to be a tribute to our heritage and culture and also adding in our own little touches. Our colors were grey, plum and gold and our wedding decor reflects this color palette. Our theme was a combo of rustic chic and modern elegance. We didn't want to have a cookie cutter wedding - everything we chose from the decor to the food was a reflection of Alex and I.
We arrived one week before the wedding for wedding preparations with our families. This consisted of my aunts baking traditional Greek sweets and my mom and I doing errands for the big day. Alex and I stayed the night before the wedding at Hotel Nelligan where we each had our own rooms for the night. We stayed in a beautiful part of Montreal - the Vieux-Montreal, which had a Mediterranean and warm feeling to it. One thing Alex and I were worried about was the weather and kept checking the weather report religiously! We were very lucky that on our wedding day it was a beautiful day, no rain or snow!
The day started at 6am when my bridesmaids and I got up and ready for hair and makeup. I gifted my bridesmaids, my maid of honor, my mother in law, my mom and my koumbara (aka sponsor in greek culture) makeup and hair - it was important to me that they got all dolled up just like me! We had a lot of fun getting ready in the morning. I also gifted them these beautiful robes from Etsy and each a little gift bag. They opened everything right before the photographer came in. Alex got ready in his room with his groomsmen and dad and gave them each a gift as well. We definitely spoiled our loved ones and our wedding party!
Alex and I were fortunate enough to have Sophie Asselin as our photographer! A great photographer was a high priority for us, and we stumbled upon Sophie after many hours of research. She did our engagement photos as well, and they turned out incredible and so we had no reservations for our wedding! We got some shots of me and Alex getting ready, and then we took our portrait pictures outside at an ally that Sophie recommended to us. We also did a "first look" which was one of my favorite moments of the day. As you can imagine, it was winter and absolutely freezing and so it helped to have a fur, a present from my mom. Luckily you can't tell how cold that I actually was! My something blue was a beautiful brooch my mother-in-law gave me that checked off the "something blue" list and looked great with my fur.
Shortly after, we took two limos to the Greek Church; one limo with the girls, and the other with the boys. I remember being in the limo and couldn't believe that this was actually happening!
We arrived in the Greek church and I was the last one to go inside. My mother in law let me borrow her one of a kind fur coat and so that helped keep me warm. I remember walking up the stairs and then little did I know it, I was standing about to walk down the aisle. That was a surreal moment as I can feel all eyes on me as I walked down to go meet Alex. My grandfather gave me away and that was a very special moment as he means the world to me. The wedding ceremony was beautiful. The priest spoke in English, French and Greek and coincidentally he was the priest I grew up with in Montreal.
After the ceremony, I remember we walked down the aisle as husband and wife and I couldn't stop smiling. It was as if Alex and I were the only ones in the world and time stood still. We got rushed to a room while our guests lined up outside and waited for us. Alex and I got rice thrown at us (me even literally in my face!) and then we got whisked away in a beautiful rolls royce. Alex and I were officially married!
We arrived at the reception with plenty of time to circulate with our guests and to take some photos of Alex and I inside. We also hired a singing duo for the cocktail portion, and they were incredible (not pictured in the photos). It was also important for us to have a live band perform our first songs. Our first song was "No one" by Alicia Keys and Alex and I actually took a 2 hour crash course before we left SF and surprised our guests with a dancing choreography! The first dances with the families were somewhat joyful and yet emotional - especially with my grandfather who has been ill this past year. After the dances followed many speeches - one in which my mom read a poem she wrote us - as well as lots and lots of food and dancing. We had a four course meal along with greek pastries and midnight smoke meat and poutine. We had a DJ that followed our playlist that consisted a mixture of Greek dancing, pop music, 80s, a bit of french and Italian, and the classics.
I think the small touches made our reception unique. Our cake was beautiful and personally decorated, along with cupcakes for our guests that consisted of 3 different types of flavors. We also had a photobooth that came with the package of our wedding photographer which was one major highlight and SO MUCH FUN! We had a polaroid guestbook where guests took a picture and signed it which was nice. My mom did some DIY crafts for the decor the week before the wedding. One of my favorite touches was the wedding favor my Koumbara got us - a lovely maple syrup bottle and candy bombonieres with our wedding colors.
We ate, we danced, we sang and our faces hurt from laughing. We had the best day of our lives!! It wouldn't have been possible without the support from our friends and family, our wonderful vendors, our eternal bond and mother nature.
The pieces of advice I would give to a future bride-to-be is to make sure to take care of your mental health before the wedding. There was a lot going on in my personal life during wedding planning, and I just got more and more stressed. I would say eliminate any negative parts of your life - whether it is a person, a job, or a habit, so that you can enjoy this precious period. It's best to savour every moment of this special time in your life.
Alexandre and Ellie's vendor team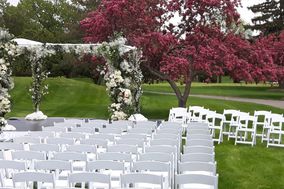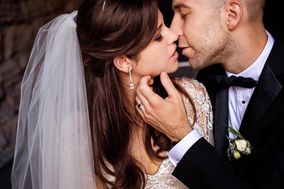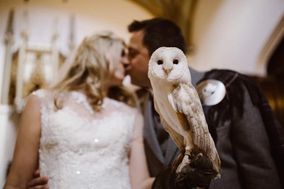 Other Elm Ridge Country Club weddings
View all
Other Quebec weddings
View all
Get inspired with Real Weddings
Other purple weddings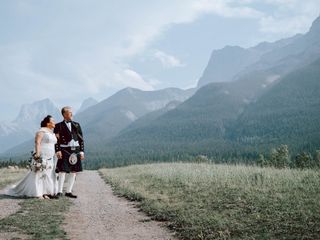 Show all
Other Winter weddings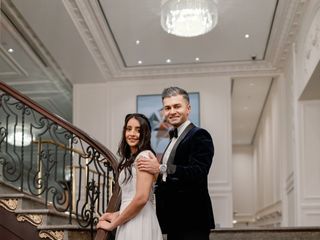 Show all
Other elegant weddings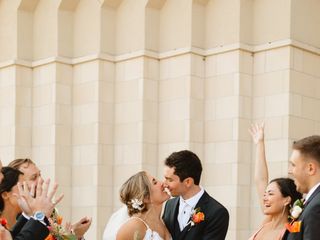 Show all