Adam and Audrey's wedding in Toronto, Ontario
Rustic Summer Blue 5 wedding vendors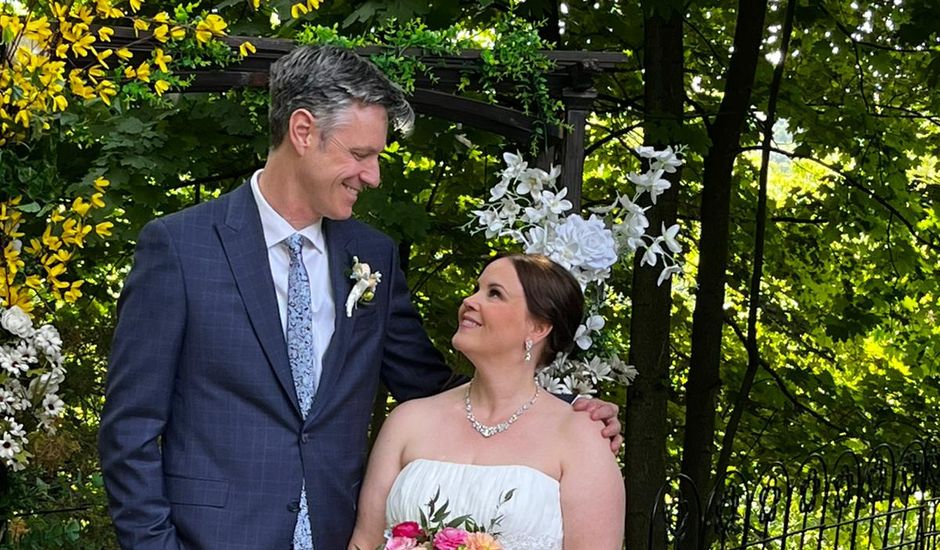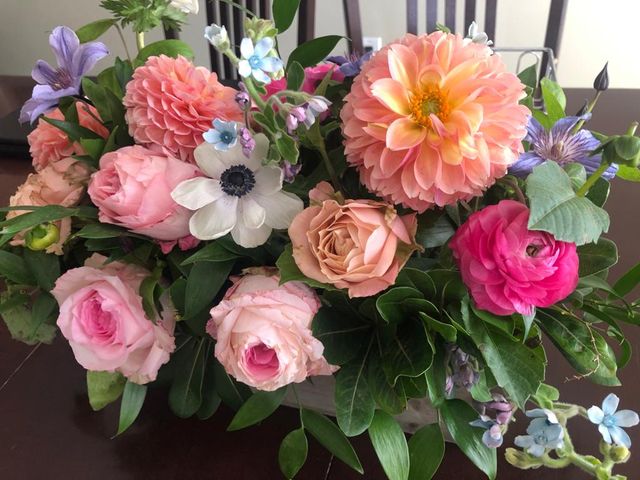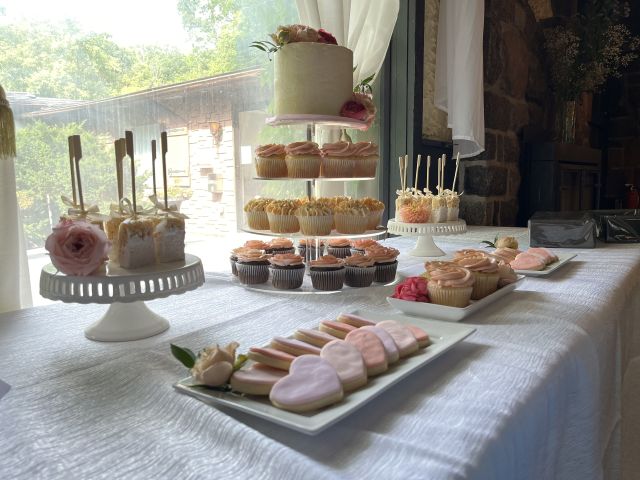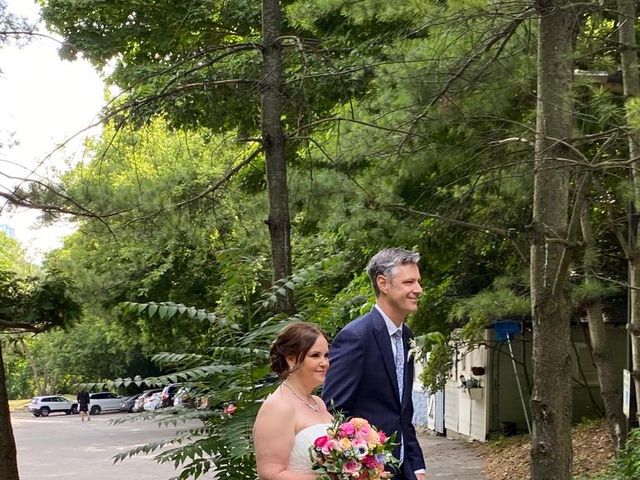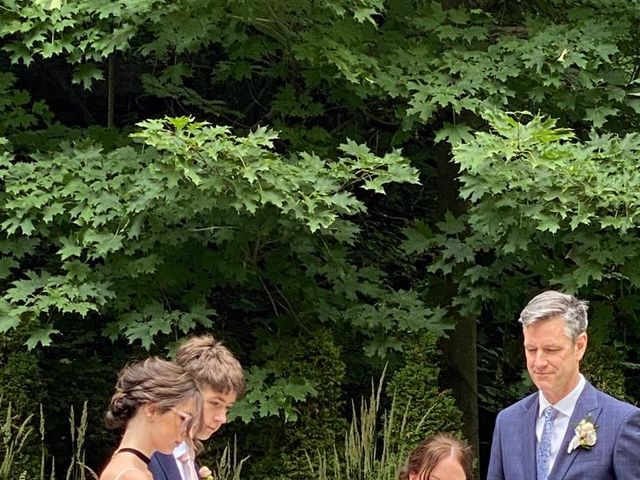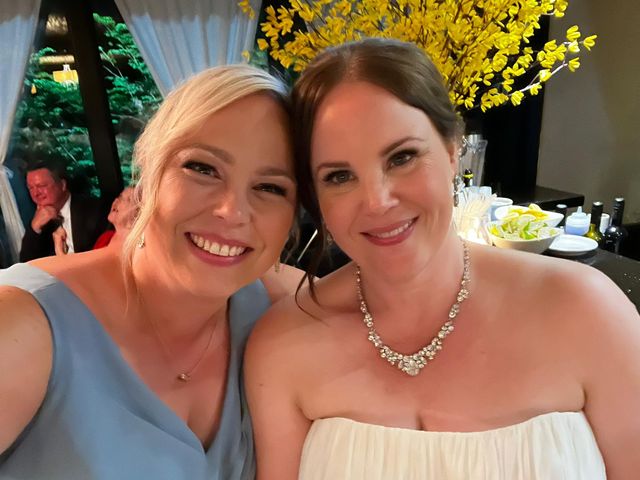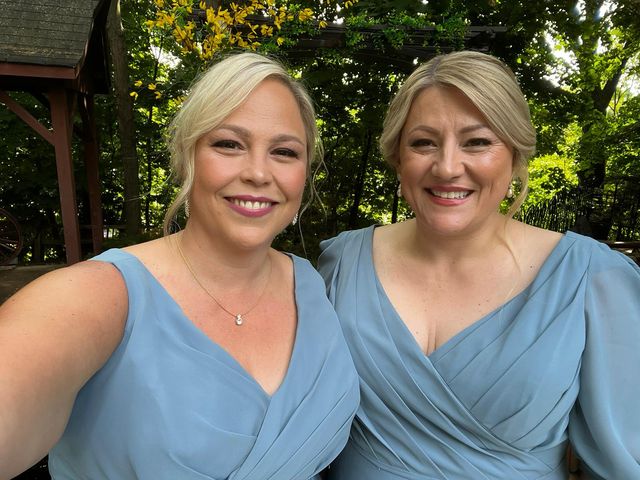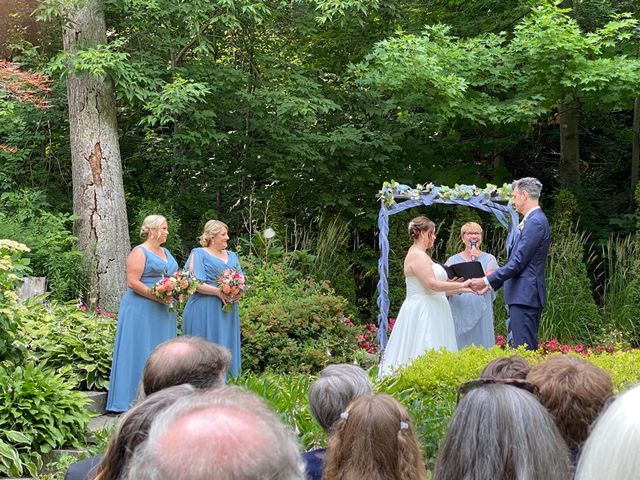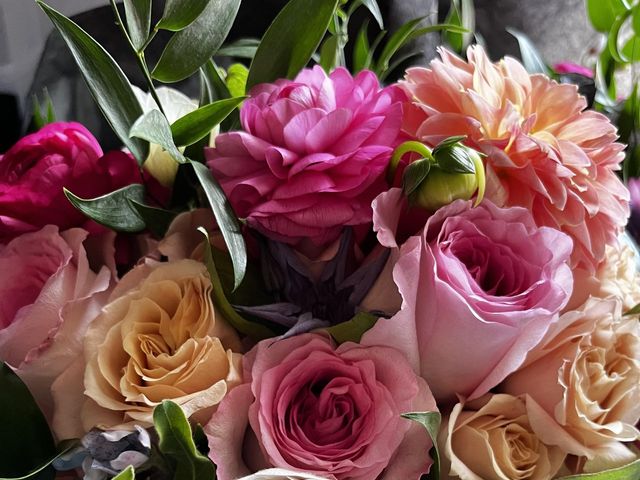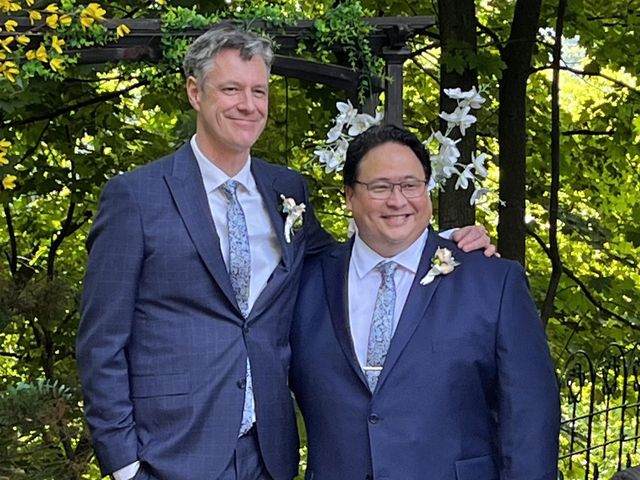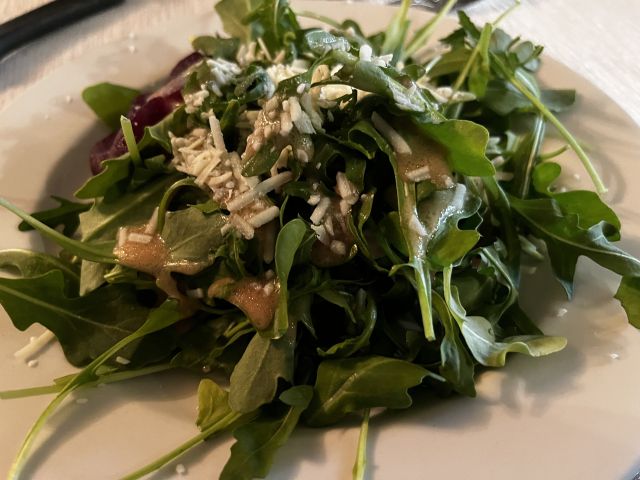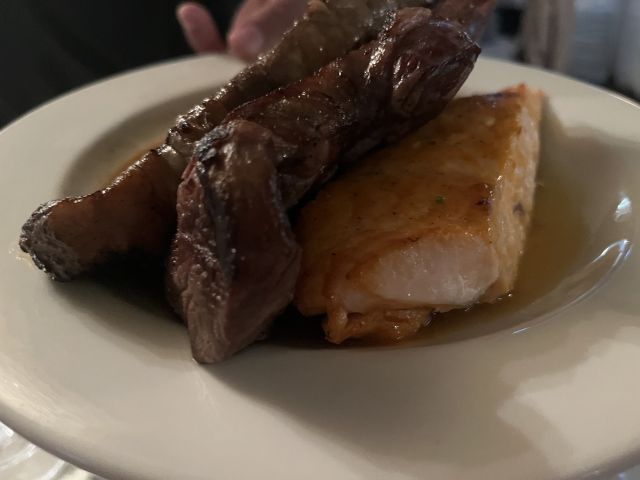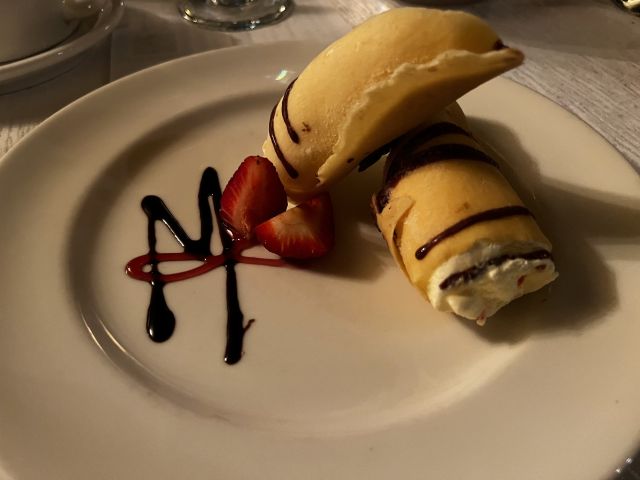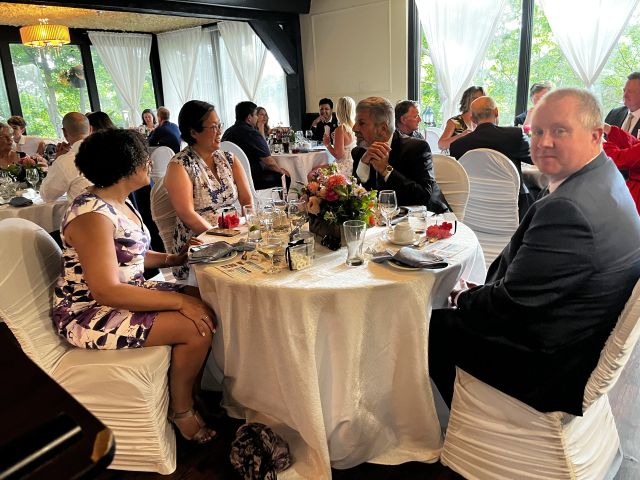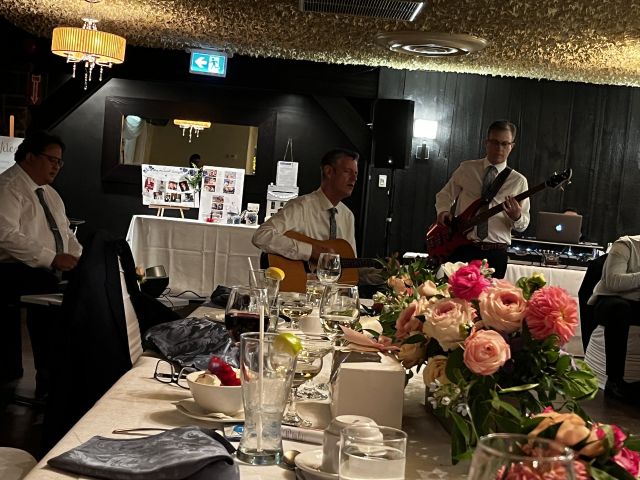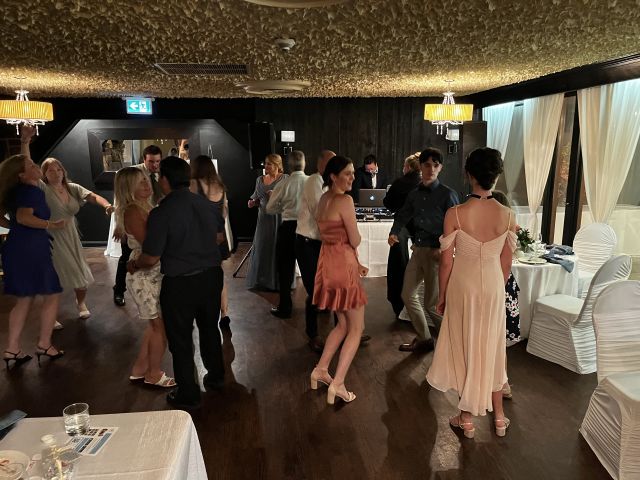 The story of our wedding
I am a "mature" first time bride, and this was a second marriage for my husband. We have been together since 2015, and when I thought it was never going to happen, he popped the question on our 5th anniversary of our first date... right in the middle of the pandemic in August 2020. Wanting to not take any chances, we picked a "safe" date 20 months out. Little did we know we'd still be on pins and needles with the pandemic threatening to cause our wedding to be cancelled. In the week before, 15% of our guests actually did have to cancel due to covid, but luckily, we both remained healthy and we still had most of our family and best friends in attendance.
We could not have asked for a better day, having an outdoor ceremony with back up options being far less disreable, I was so happy that it was not only NOT raining, it was gorgeous, perfect, and minimal humidity. My dream come true!
Everything went perfectly. We were so happy with our venue and th1e team there (Fantasy Farms in Toronto), our officiant (Kim Adeney) who was just absolutely lovely and helped us create a ceremony that was so personal and meaningful to us (including a Family Sand Cermony to incorporate my husband's 2 teenage kids), our DJ (Ikan Productions) who timed everything right and kept the party going until closing time, our photographer (Origins) who was personable and took cues from us about what we wanted and didn't want, our flowers (Pistil Flowers) which were exactly what I had hoped for, and finally our cake and sweets (Cakeaholics) which gave us a great assortment of both regular and Gluten Free options.
Continue reading »
We were nervous about our first dance which we had been practicing and taking lessons at Arthur Murray dance studio (North York) who helped us choreograph a very basic and simple routine. We managed not to step on each others toes and even got all the steps right! And, my husband and his groomsmen all have a "virtual band" together and they wrote and performed a song that night. It was beautiful.
We got our guests in on the action too. Instead of using table numbers, we named our tables with TV shows that had memorable theme songs, and told people if they wanted us to kiss, they had to sing at least part of the theme song of the table they were seated at. We were so happy they were game to play along.
Everyone seemed to have a wonderful time, and several people told us it was the best wedding they'd been to! I think after 2.5 years of being kept apart by the pandemic, it was not only a wedding, it was a reunion, and it was truly wonderful to have all our loved ones and special friends in one place together.
I'm still on cloud 9.
Adam and Audrey's vendor team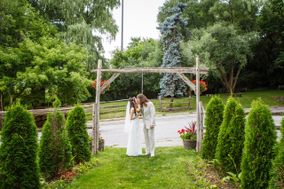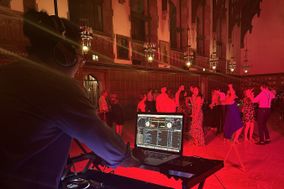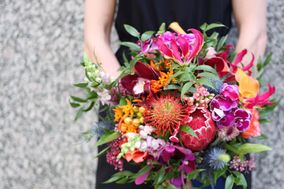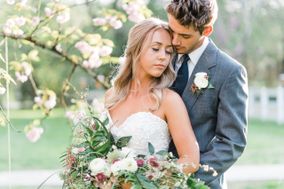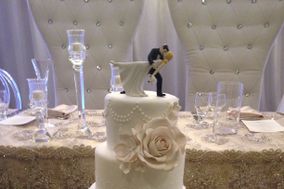 Other Fantasy Farm Event Centre & Banquet Hall weddings
View all
Other Ontario weddings
View all
Get inspired with Real Weddings
Other blue weddings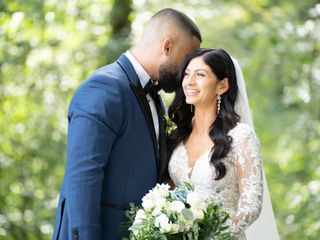 Show all
Other Summer weddings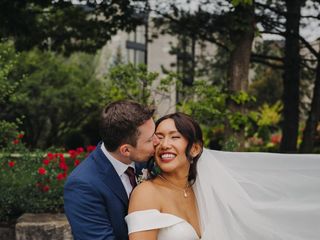 Show all
Other rustic weddings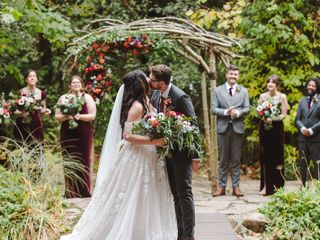 Show all