Reviews for Blackcomb Helicopters
Awards
10 User photos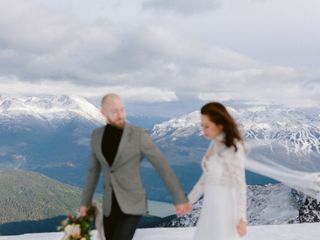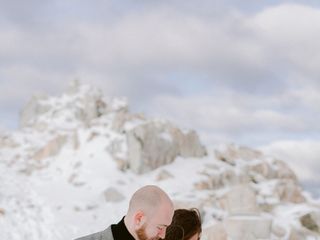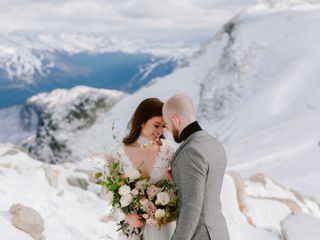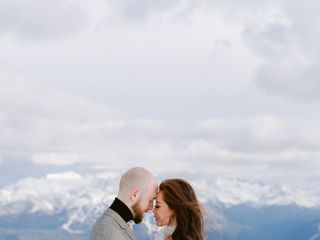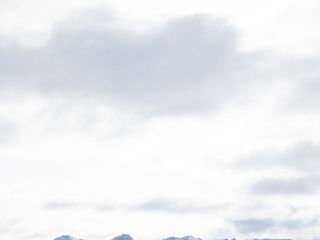 Travis · Married on 08/08/2020

Great experience

Tries their best to take us to the glacier on a cloudy day

Sent on 09/08/2020

Blackcomb Helicopters's reply:

Thank you for the review Travis!

We're glad the cloud eventually cleared for you to be able to land on the Glacier for your day! Safety always comes first, and we really appreciate your understanding and flexibility.

Nicole G. · Married on 08/08/2020

Amazing Wedding Celebration

Amazing experience & views.
Pilot took videos while we were up there for us that exceeded our expectations allowing us to focus on our ceremony & time with our photographer. We did a first dance up there and it was such a special moment.

Sent on 19/08/2020

Blackcomb Helicopters's reply:

Congratulations Nicole & David!

Thank you for your kind words. We're so glad that your experience exceeded expectations and that you have some lovely videos to keep with you forever. We're so glad we could have been a part of your day.

All the best for your future - we hope to see you again!

Ashley · Married on 11/07/2020

Helicopter Wedding

Blackcomb helicopters made our wedding ceremony the most memorable experience of our life. They were informative and made sure everyone felt safe, including my 91 year old grandmother who flew with us. The best way to get married, hands down!

Sent on 22/06/2020

Blackcomb Helicopters's reply:

Hi Ashley,

Thank you for such kind words! We're so happy you got to have an incredible experience and a memorable day.

Happy honeymooning!

Doris L. · Married on 04/07/2020

They truly swept us both off our feet!

We were torn this year due to covid our wedding plans had to be postponed. Wanting to stay true to our union being 2020 we decided to elope . Blackcomb helicopters swept us off our feet to the peak making this the most magical moment and experience of our lives!! Fantastic crew and team! Thank you so much!

Sent on 06/07/2020

Blackcomb Helicopters's reply:

Hi Doris,

Thank you so much for your kind words. We're glad we could help you still have a magical day after all! Best wishes!

Bobo · Married on 29/09/2019

Best Heli Company Ever!

Being wedding photographers ourselves, we knew that when we had our elopement, we wanted something that embraces the beauty of the Canadian Rockies. We had worked with Blackcomb Helicopters a few times in the past while shooting for our previous photography clients, but this time we got to work with them as a couple - and they are truly the most professional and accommodating dream team you can ask for! A huge thank you to everyone at Blackcomb Helicopters for making our day even more memorable! We would highly, highly recommend flying with them for any of your special occasions coming up!

Sent on 16/05/2020

Blackcomb Helicopters's reply:

Bobo,

It was a pleasure working with you - for your clients and for your own wedding! We can't wait to fly with you again!

Holly B. · Married on 29/07/2019

Go Ahead and Book with Blackcomb Helicopters!

My husband and I eloped with Blackcomb Helicopters in July 2019 and we could 10/10 recommend it to any couple looking for a unique was to tie the knot. The staff were very responsive with my emails, and were able to quickly answer any questions I had in the planning process. Our pilot was great and had answers to any questions we had when we were in the air about the surrounding landscape.

Sent on 15/05/2020

Blackcomb Helicopters's reply:

Hi Holly,

We're so glad you had an amazing time and thank you for the lovely review. You were a beautiful couple and we're so happy to have been a part of your special day - the pictures are gorgeous. We hope we'll see you again someday!

Jeremy P. · Married on 14/06/2019

Next level experience!

I have had the privilege of flying with Blackcomb Heli many times over the years and every time I am blown away by the experience. As a Whistler wedding officiant and all-inclusive elopement planner, I have found Blackcomb Helicopters to be very easy to work with, their team is warm and welcoming, the pilots and guides are amazing, and the terrain we fly couple's into is nothing short of spectacular. There is no grander cathedral than an alpine wedding! Highly recommended!

Sent on 23/05/2020

Blackcomb Helicopters's reply:

Thanks Jer!

We can't wait to fly you and your couples again. Thanks for being an amazing partner to work with.