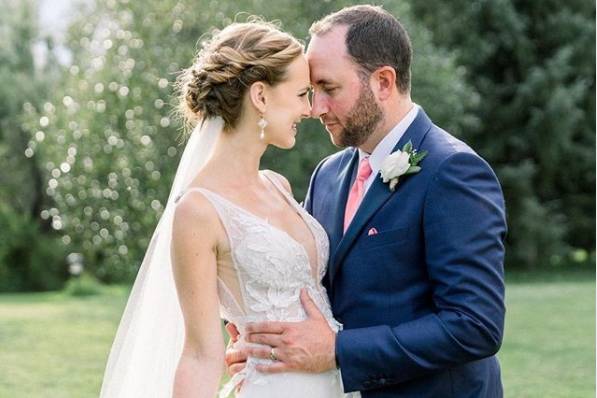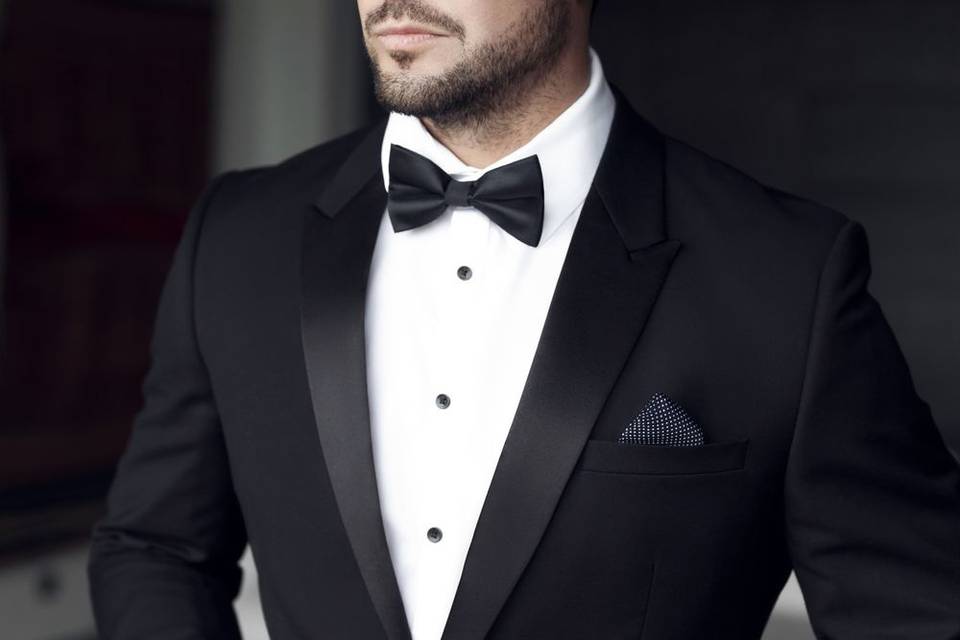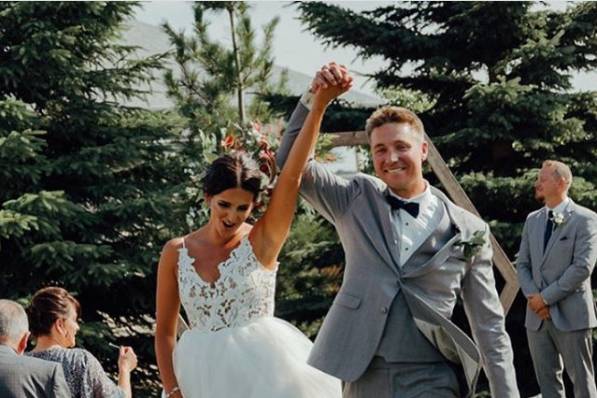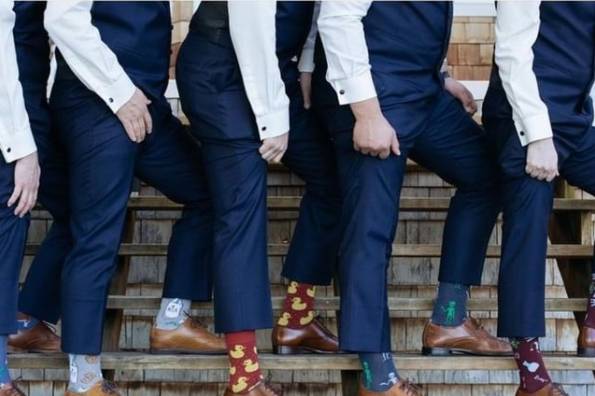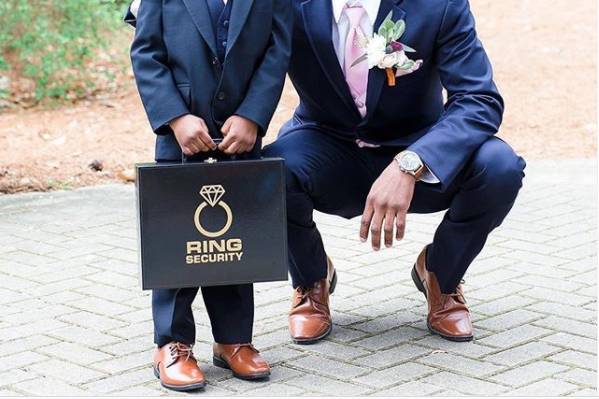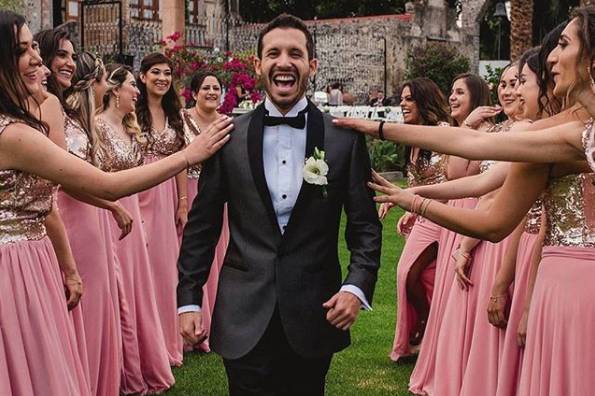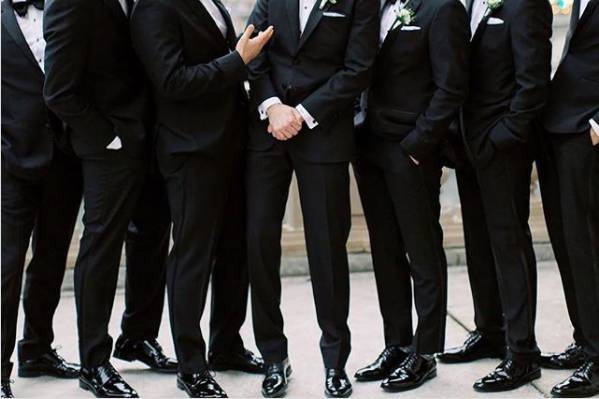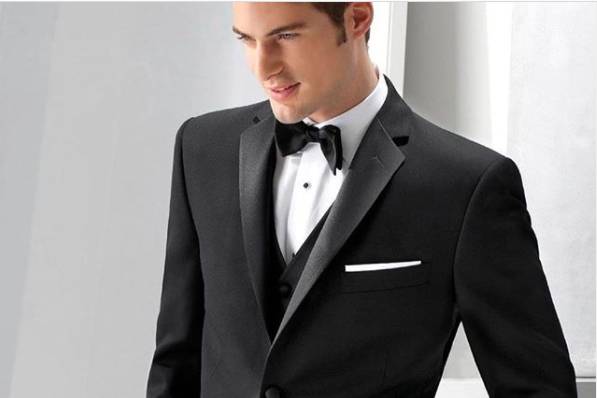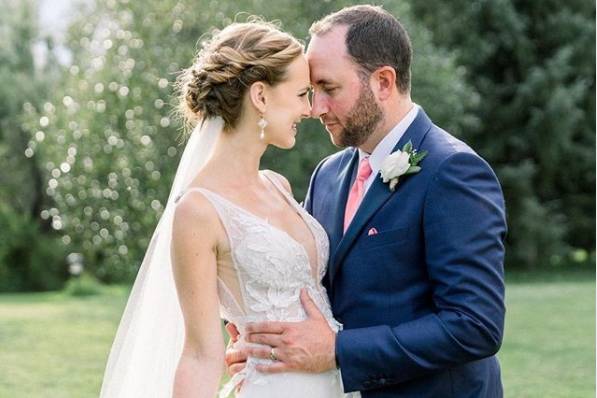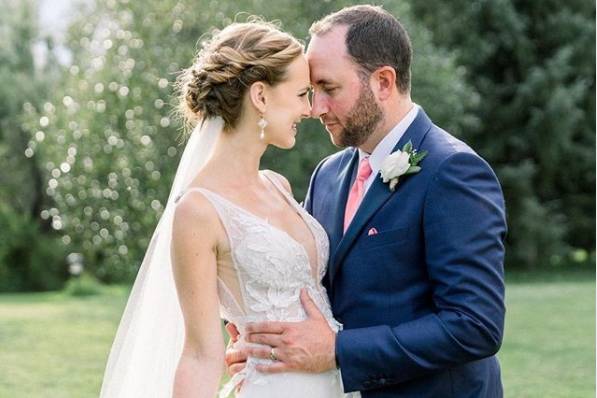 About
Established in 1939, Derks offers the best in men's fashion, carrying top brands and providing friendly expert service. We're committed to finding unique, quality clothing that will satisfy both the fashion-forward and the conservative dresser. Serving a range of clientele from grads to businessmen, and grooms to grandfathers, they're proud to have been a part of many important milestones in their clients' lives!
Experience
They're passionate about dressing their clients in exemplary product, a value that has been at the foundation of their business from its beginnings. Their founder, Stephen Derk, was a master tailor in Europe and instilled his knowledge of cut, composition, and materials within the company; all of their staff members are educated in construction, fabrication and fit to bring their clients the best service available.
Designs offered
Derks offers over 80 different colors and styles to ensure that you find the perfect match for your wedding. Choose from a variety of retail and rental options that will help you get the look you want within your budget. They offer designs for any of the following:
Groom
Father of the bride
Father of the groom
Groomsmen
Ring bearers
How they work
Ask your bride-to-be about the details of her wedding gown so that you can compliment one another and make sure that you look fantastic as a couple. Be aware of the colours and themes that have been chosen for the wedding to make it easy to narrow down the styles and colours you want to include in your final look, and then come to Derks for all your accessories, including shoes.
The success of Derks Formals and the Derks Fine Group of Companies relies on their passion for customer service, their family history and involvement in their community. Their reputation, dedication and a range of styles are waiting in-store for you!
More information
Who do you provide services for?
Father of the bride
Father of the groom
Groom
Groomsmen
Ring bearers
Which of the following services do you provide?
Alterations
Appointments only
Full customization
Rentals
Which of the following items do you offer?
Customary attire
Shoes
Tuxedo rentals
Tuxedos
What is your return policy?
Please select the price ranges for full-priced suits and tuxedos that can regularly be purchased in your store:
Under $200
$200 - $499
$500 - $999
$1000 - $1999
Please select the price ranges for suits and tuxedos that can be rented in your store?
Any other questions?
Request pricing
4.2 out of 5 rating
Quality of service

4 out of 5 rating

Response time

4.2 out of 5 rating

Professionalism

4.1 out of 5 rating

Value

4.2 out of 5 rating

Flexibility

4.2 out of 5 rating
83%
Recommended by couples
15 User photos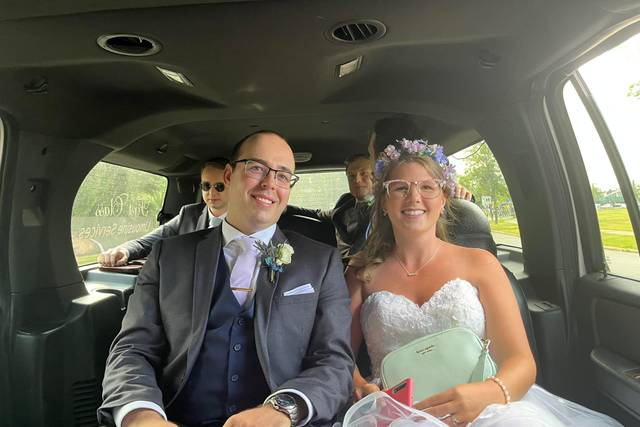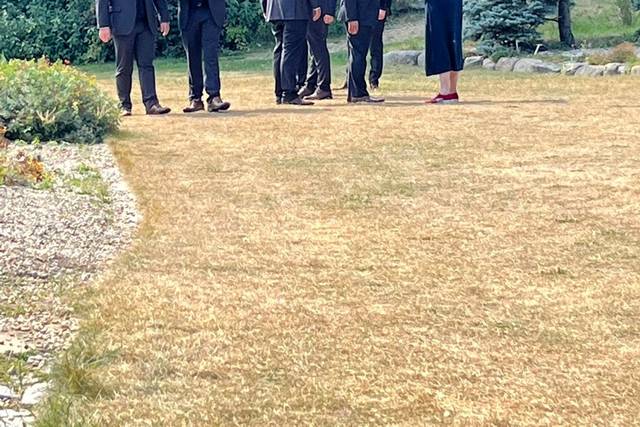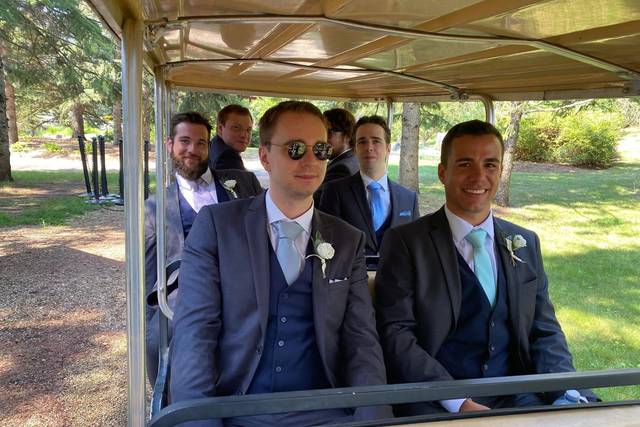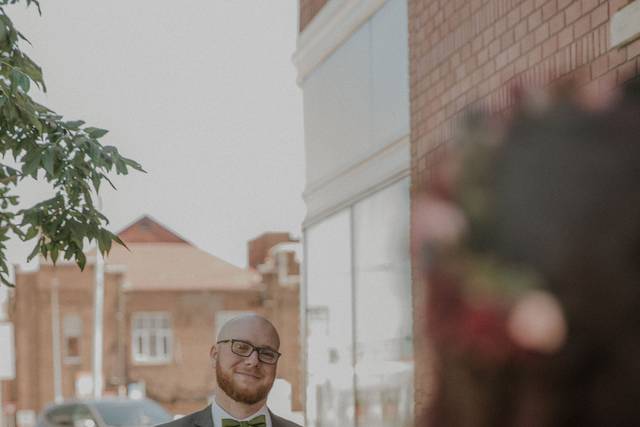 + 11

Photos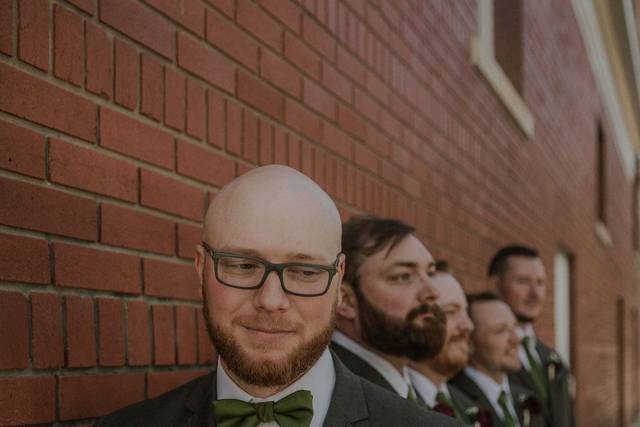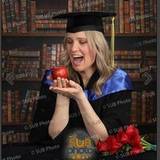 Stephanie
Married on 08/07/2023
Derks Sherwood park
Unorganized
Wrong suits
Wrong sizes
Wrong colours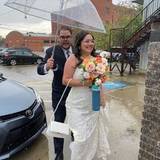 Megan E.
Married on 17/06/2023
Great experience at Sherwood Park location
The whole process with them went super smooth. Most of our group was from the US, so we couldn't get them all in to get sized there. The guys just sent us their sizes and we relayed them to Derks, and all our suits came out perfect. Additionally, people arrived in town at different times, so not everyone was able to come in at the same time to get their suits and try them on. They were very accommodating with that as well. Also the process for going in and picking suits was very smooth, their staff is knowledgeable on trends while still respecting your wishes of your vision for the attire. Highly recommend!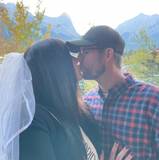 Christine
Married on 10/10/2022
For most part great
I ordered my suit in advance and Pauline in Edmonton Sherwood park location was very happy to help and had a calming presence to her to make my fist time there wonderful!
Also let me pay for my suit in full!
How ever when I went back months later to get my final fit and pick up a few days before my wedding they were not prepared and running around trying to find my bow tie that I specifically requested and tried to offer me a tie instead.
The lady helping me at the the time getting my suit said one thing for the issue and someone else saying another!
After being there for longer then it should have taken they finally figure it out and got me on my way .

The was exactly what I wanted and I received many compliments. My groomsmen also really like the suit!
In all I had a pleasant experience.

Thanks 😊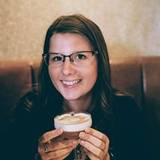 Avery A.
Married on 20/08/2022
The suits turned out good but the service was not good
I'm sorry Derks, I hate to write bad reviews, but we gave you so many chances.
My partner bought his whole wedding suit from Derks, and then his 5 grooms men did a combo of buying and renting different pieces from Derks. Some of the groomsmen were from out of town and that made things tricky.
We contacted Derks well in advance of the wedding and tried to be understanding of this crazy ass wedding summer (thanks covid). Although we had several cases of Derks being so widely unorganized. My partner got a call before the wedding that his suit finished being tailored and it was ready to pick up, so we drove out to sherwood park and waited for about 20 minutes before someone was ready to help us. Then it took about another 15 minutes for them to try to find the suit. They apparently had the suit under the wrong name (nothing like my partners name), and the suit was STILL ON the receiving line, it hadn't even made it back to the tailor. So they apologized and said they would fix it asap. So we left and did some errands and came back in a hour-ish. Then we waited again, at the front door while it was chaos. The manager apologized a bunch again and still seemed confused. We tried on the suit and it fit, and it was the right color and everything so that is good.
But we had a groomsman where the same thing happened, they got a call that their suit was ready, and it wasn't even tailored yet.
My partner was a bit flustered by his groomsmen having so many issues getting their suits so he called the manager and explained his experience, apparently she was polite and understanding and told him that she would personally watch over his order, and that we should come to get all the suits 2 days before the wedding, have everyone try them on, and worst case, come back the next day to make sure things were perfect and the tailor could fix it. So we drove out to sherwood park again 2 days before the wedding. We arrived and waited for..idk maybe 10-15 with a line of other frustrated looking people. The people at the till were having such a hard time with their computer program they had no idea who was next and what to help them with. We waited for awhile till the manager saw us and was like 'hey how can I help you?' We said our name and she was confused and said that our appointment was for tomorrow, the day before the wedding, then she looked again and she we had two appointments, one today and one tomorrow and she was confused. Anyways, after another few minutes they found all our groomsmen suits. My partner had fully bought his suit already and had brought it with him today to try on again (he also tried it on at home many times). The tailor and manager were very confused about whose suit that was and is he needed to buy it and why it was there. It was his, he already bought it, and he was just trying it on again. We went through all our groom-mens suits (the grooms men were out of town still) and checked the suits for the color, sizes and that they included everything. Thankfully everything was there. I put all the groom's men suits on one hook while my partner was getting dressed. The staff kept moving the suits around to different hangers and opening them up and dropping things from inside the suit bags. They made it so much more confusing. The tailor had to be reminded to cut off the tags of the suits and the little stitching around the suit flaps. They told us to go back to the front of the store so we could pay for all the suits. (some of which were actually already paid for, but okay). Since the suits were put on different hooks they forgot some of the suits in the back. I had to remind them about 3 times we are missing a suit (I see it back there still). They were confused about my partners suit again (do you need to buy this? no).
Overall being there gives me stress, the staff seems bored but also chaotic. No one smiled at us or made sure everything was okay. My partner was pushed into a dressing room, and it took us asking for help for someone to shuffle along. It was so confusing there, and I don't know why.
I'm glad all the suits fit and looked good, but I was so blown away by the lack of customer service.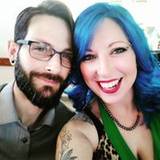 Kati
Married on 12/08/2022
Pretty good experience
We went to the Derks in Sherwood Park. The cost of renting suits was incredibly reasonable and the quality was great. At times, the staff seemed a little overwhelmed. We had 5 groomsmen plus our groom. The groom wore a different outfit and the groomsmen had the choice between two different vests. We were assured that would be noted on our file, but when a couple of the groomsmen went in to be fitted they weren't given a choice so that was disappointing. They also mixed up the groom's pants at the final fitting. Nothing that couldn't be fixed right away so luckily it all turned out!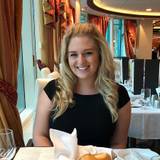 Baylee J.
Married on 16/07/2022
Good Looking Suits, Good Prices!
We went with the blue suits and brown shoes for our rentals. We had the groom and the groomsmen all wear the same, which ended up looking great! At the beginning, our service wasn't great. A staff member made a slightly rude comment to me about "not being an organized bride" because k forgot the bridesmaid dress color swatch at home. A few times he came off to me as dismissive & rude, but after working together for a while, it seemed that we warmed up to each other. There was another small issue during pick-up of sizing, but everything came together for the wedding day! Overall, I gave Derks a good rating because their pricing was super reasonable, everything was clean, & all the men came to our wedding wearing matching suits - so that's all that matters!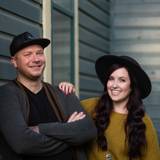 Michelle W.
Married on 16/07/2022
Unnecessarily Stressful - Mr Derk
We went through Mr Derks originally which is an offshoot of the "Derks" company but the men were able to pick up their suits from other locations. I wanted everything to be in place so we went early for an appointment and picked out the suits and colors. Selection was surprisingly low which I found weird as it's one of the biggest suit companies in the city. We had told Derks that my groom wanted to buy his suit and the groomsmen were to rent. A couple weeks before the wedding they had no recollection of him wanting to buy his suit. The groomsmen went and got measured and the week of the wedding went to pick up their suits and 1/5 fit correctly. They were also adjusting my husbands suit up until the day before the wedding. It doesn't matter how early you go and plan. They are very unorganized and will have to rush the suits out anyway. They all looked good the day of but it was a stressful journey.
Natasha W.
Married on 09/07/2022
Busy but great service!
Derks was crazily busy during our wedding but still managed to have the groom and groomsmen dressed in what we wanted in a professional manner. Go early to book!
Jason M.
Married on 04/06/2022
Good selection, subpar service
The good: of all the suit rental companies we looked at, Mr. Derk had the best selection of suits, and the best prices. Using them, we had a better choice in colors to match our wedding colours than any other rental location we explored. And in the end, the groomsmen were outfitted as desired, though it wasn't without some bumps along the way.

The bad: communication between stores was horrible. We initially were helped and placed our order at the Whyte Avenue location; one groomsmen went to the west end location where they fitted him with the wrong colour shoes and suit; the rest of the groomsmen went to the Sherwood Park location where we were told they couldn't help us without an prior appointment (despite being told by the Whyte Avenue location to drop-by for fittings). On the day of the final fittings, one of the groomsmen had a wildly misfitted suit (he looked like a clown with pants double the waist size and suspenders holding them up). Fortunately, with the final fitting being at the Sherwood Park location - where the warehouse is - they were able to quickly remedy the situation.

Our advice: Go with Mr. Derk, but only go to the Sherwoork Park location. Being the warehouse, they can resolve issues faster, and there seems to be much miscommunication between stores. Book an appointment for anything and everything as they may not be able to help you if you just show up. And book a final fitting early enough that they can make necessary changes as it is very possible something didn't end up being communicated correctly during the process.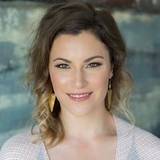 Jessica P.
Married on 24/02/2022
An enjoyable wedding rental experience!
Derks Formals was a pleasure to work with for our recent wedding! Derks outfitted my father, my father-in-law, and our Best Man, along with accessories needed by a few other guests! My husband even picked up an additional suit jacket to change into for our dance. The colour selection was expansive - we were able to colour-match with our wedding colour palette with no difficulty, and all items were ready to go for our special day! We look forward to visiting Derks again for our next special event needs! Thanks again!
Are you interested?
Request pricing
Derks Formals & Menswear Real Weddings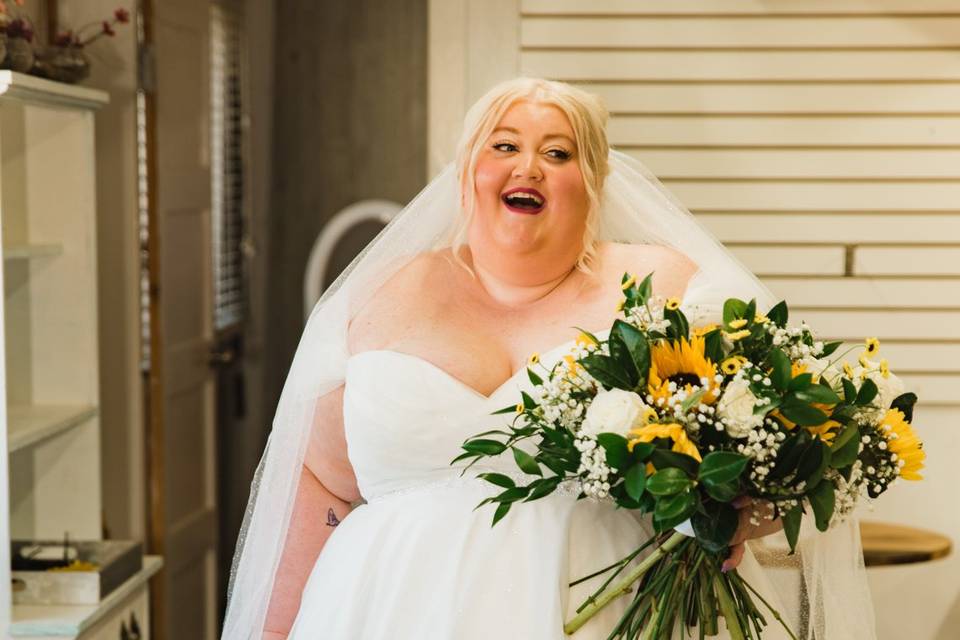 Rebecca & Jayden
25 Photos · 08/Oct/2022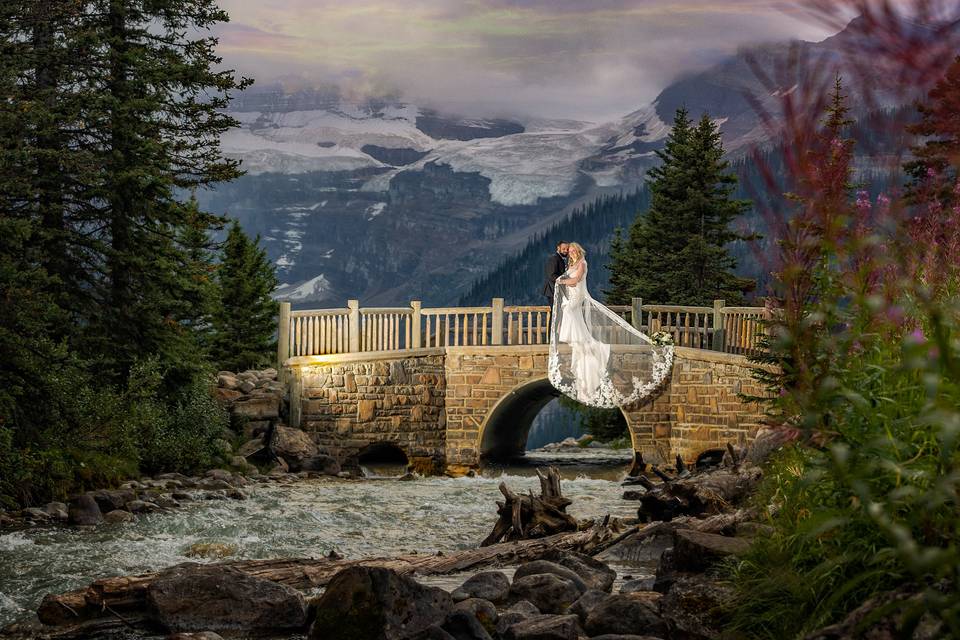 Jessica & Mike
83 Photos · 25/Aug/2022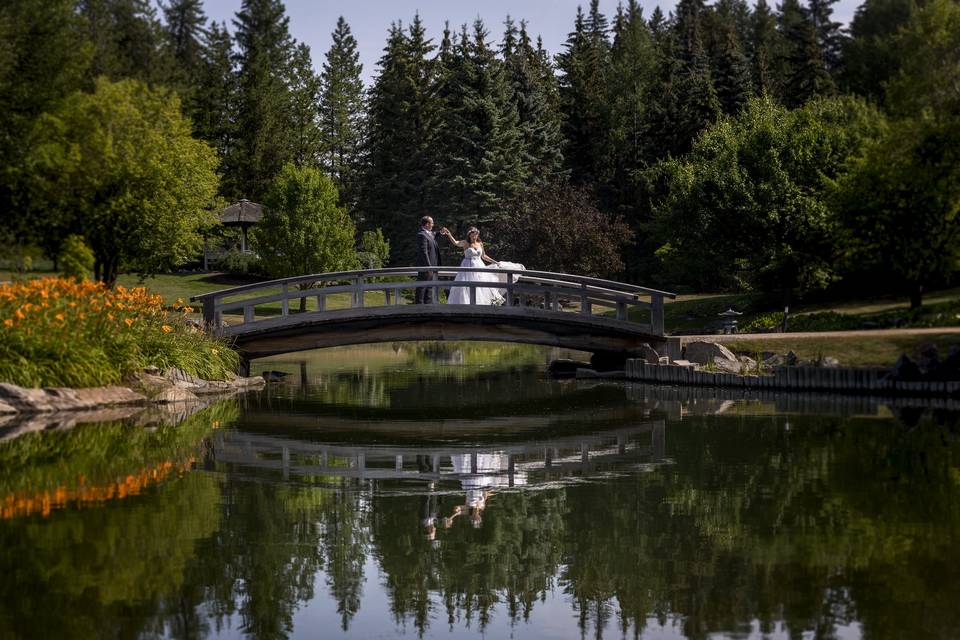 Avery & Daniel
7 Photos · 20/Aug/2022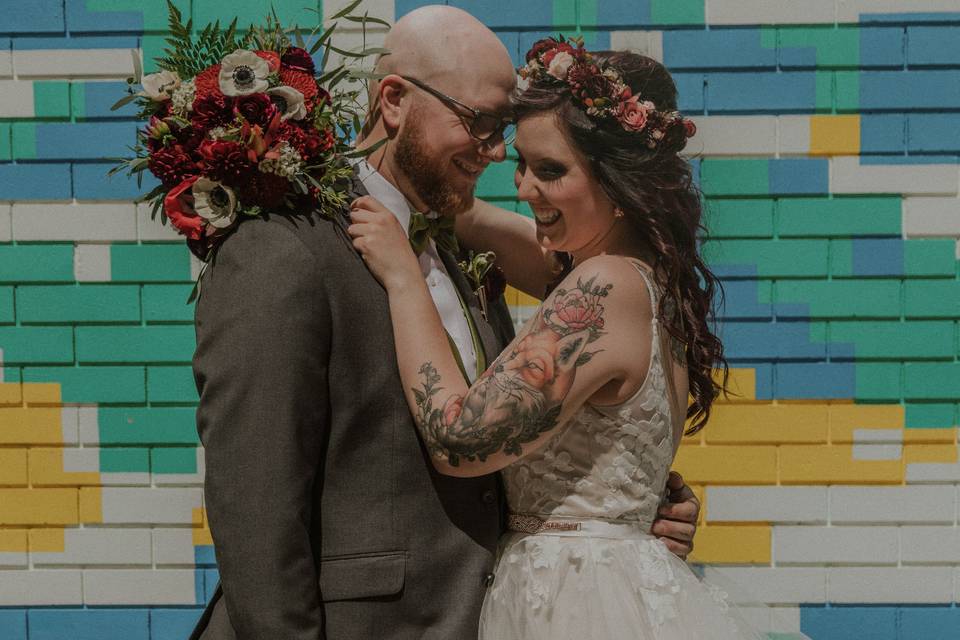 Michelle & Ethan
10 Photos · 16/Jul/2022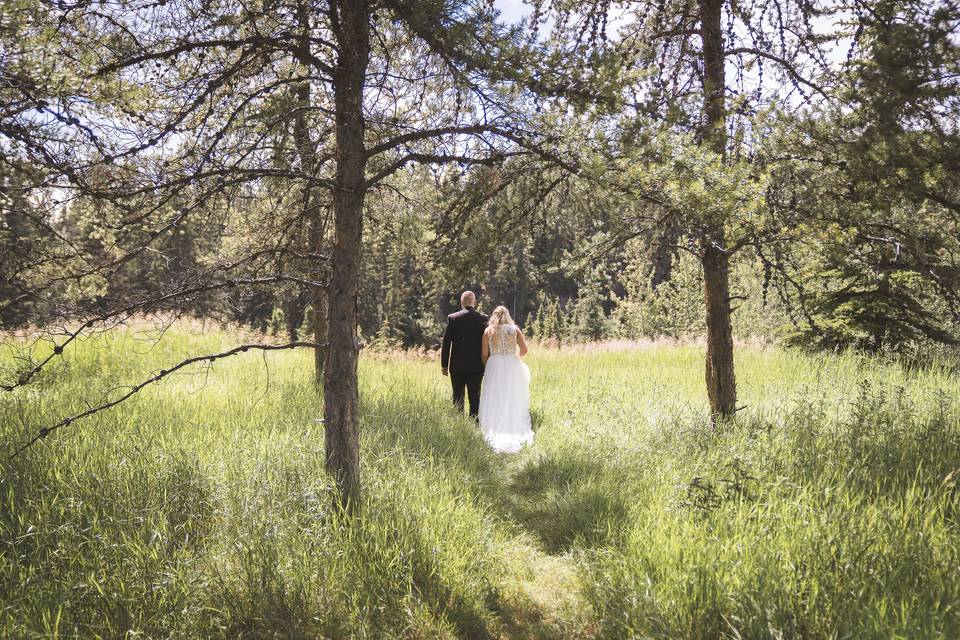 Natasha & Kam
12 Photos · 09/Jul/2022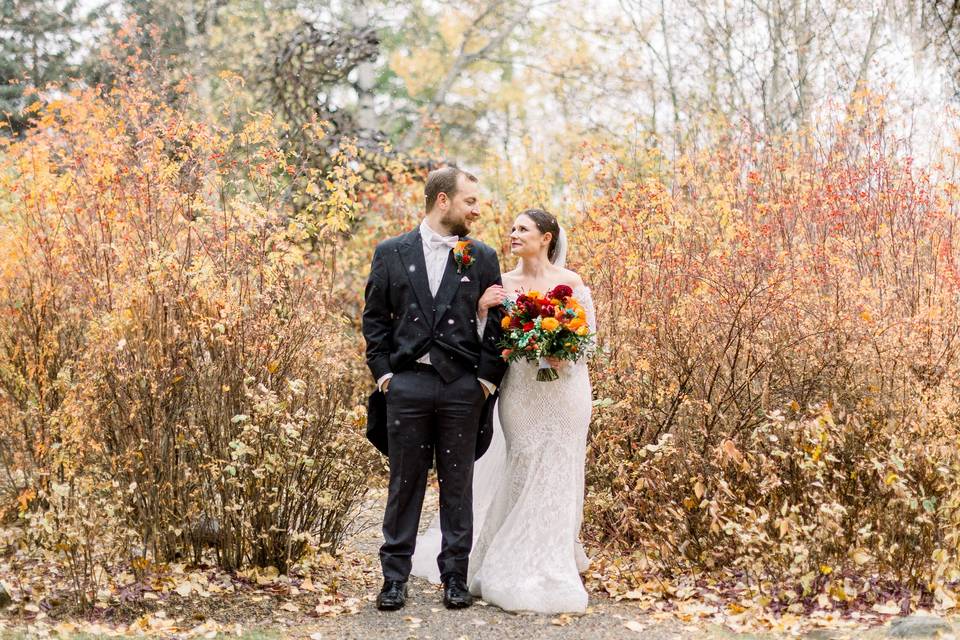 Veronica & Corey
32 Photos · 10/Oct/2021
Map
Open Map
123 Cree Road T8A 3X9 Edmonton&nbsp(Alberta)