Reviews for Coach House Weddings
Awards
9 User photos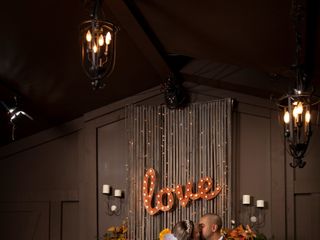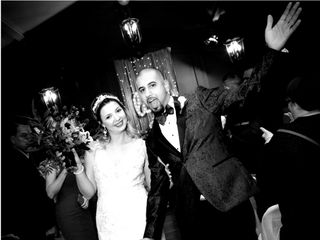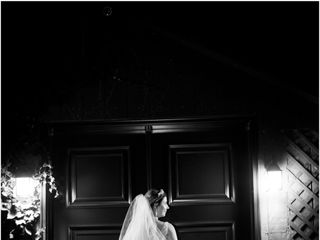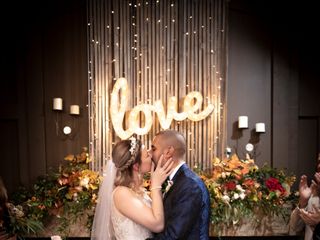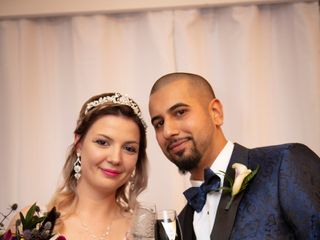 Rebecca Kass · Married on 22 of October of 2019

Beautiful Fall Wedding

Andrea and John are nothing short of phenomenal! We got married on October 22 2019 and it was absolutely magical. From the custom music playlist , the delicious food and beautiful decorations and boquets, Andrea truly went above and beyond to make sure everything turned out exactly as I had envisioned. The ceremony was wonderful , John had everything organized and was happy to include both readings I had chosen. The photography was absolutley stunning. Andrea has a supreme passion in her work and it really showed. We are so happy to have these photos to cherish forever. If you are looking for warm , passionate and organized people , these are your guys. Thank you for making our wedding day that much more special, you both truly out did yourselves. With love , Kyle & Rebecca Satrohan

Sent on 02/11/2019

Coach House Weddings's reply:

Thank you so very much, Rebecca & Kyle! It truly was our pleasure and we loved having you and your families with us on your day. We loved your ideas & inspiration, was so much fun to work with somebody else who is highly creative! Wishing you both a lifetime of joy and happiness. Cheers!

Nora Simpson Married on 08/06/2019

Stress-free

We are excited to be planning our wedding with Coach House Weddings. They are making it easy and stress-free.

Sent on 31/12/2018

Lily Krasa · Married on 25 of May of 2019

Easy and Simple

Me and my husband wanted a simple and beautiful wedding. Coach house took care of everything for us and made it easy for us to plan the wedding. At the same time they asked us what we wanted and made sure to incorporate it into the wedding to make our day special and wonderful.

Sent on 27/06/2019

Zaki Syed Married on 04/11/2018

Best place for small weddings!

If you want an intimate and elegant wedding, this is the place to go to! Andrea and John are both very professional and it's clear that they are very passionate about the service they provide. We didn't have to worry about a thing. We simply sat down with the two of them and discussed our vision for the wedding and they took care of everything!

Sent on 17/08/2018

Coach House Weddings's reply:

Thank you very much, it was so much fun having you and your families with us as well! Wishing you both a lifetime of happiness and joy. Cheers, Andrea & John

Mike · Married on 08 of September of 2018

Exceptional & Professional

We recently got married at Coach House and our experience was exceptional. Andrea, the coordinator, and the photographer was extremely helpful and very well organized. John [officiant] and Andrea listened to what we envisioned and delivered it. We are very pleased that we went with the 'Everything but the Dress' package; it provided a stress-free, high-quality event. We highly recommend Coach House Weddings to anyone who wants a small, intimate, and elegant wedding.

Sent on 09/12/2018

Lorelei Dawe · Married on 12 of May of 2018

Stress-free, small, intimate, perfect wedding

My husband and I had our wedding ceremony at Coach House Weddings this past May and only have positive things to say about our experience. This place is a one-stop-shop for a couple who want a beautiful location for a small, intimate wedding ceremony. Andrea took care of everything from decor to flowers to catering to music to photography. It was such a stress-free experience. Andrea's passion for her work showed in every detail. We highly recommend using Coach House Weddings if you're looking for a small and intimate wedding ceremony.

Sent on 10/06/2018

Marites Manalo · Married on 05 of May of 2018

John

We recommend Mr. John for ceremony wedding. His professionalism handling our ceremony and guests. His flexible and accommodating. His friendly and approachable. Over all - we are happy to his service provided on May 5, 2018. Thank you John.

Sent on 15/05/2018

Coach House Weddings's reply:

Thank you Marites, John was thrilled to be part of yours & Kumar's day as well. Your wedding at the Delta was wonderful! Wishing you both years of happiness & joy.

Cyanne Labik · Married on 26 of November of 2017

thank u so much for making evrything happen so quickly and making it so special for us.It was really a special day and you guys made us feel so special and blessed. It was beautiful
Thanks again so much for everything

Sent on 27/11/2017

Coach House Weddings's reply:

Thank you Cyanne, we loved having you and Paul with us. We wish you and your family much happiness in the years to come!

Caron Rigg · Married on 19 of August of 2017

Andrea & John just make your wedding the perfect day. It'll be everything you could ever have imagined. We paid for one of the packages and it felt like a weight had been lifted. Andrea takes care of everything and makes sure that you're kept up to date. She also has a perfect eye for wedding photography and our photos are just beautiful!

John makes the ceremony personal to you & what you want. (We had our family teddy bears at the front)


They have a beautiful venue, that's personal and private. It gives you your own little bit of paradise. I cant recommend highly enough.

Sent on 28/08/2017

Coach House Weddings's reply:

Thank you very much, we were delighted to host you, your family and friends. Such a wonderful day, we had a lot of fun as well.

Wishing you both a lifetime of joy and happiness, and looking forward to seeing your family grow.

Cheers, Andrea and John

Bassem El Beltagy · Married on 16 of July of 2016

Andrea was the photographer for our wedding. Andrea did an amazing job with our pictures. We love our photos and our album. Andrea is very professional, very detailed and definitely very talented. Also, we had the pleasure of having John, her husband, as our officiant. John did a great job in our wedding ceremony, he was very organized, patient and very kind.

Sent on 07/02/2017

Coach House Weddings's reply:

Thank you very much, Bassem and Sally! We absolutely loved spending the day with you both, we felt truly blessed for being part of it and having you now as part of our lives. We look forward to many more visits in the future.

Cheers!