55 reviews
Quality of service

4.9 out of 5 rating

Response time

4.9 out of 5 rating

Professionalism

4.9 out of 5 rating

Value

4.8 out of 5 rating

Flexibility

4.9 out of 5 rating
Awards
35 User photos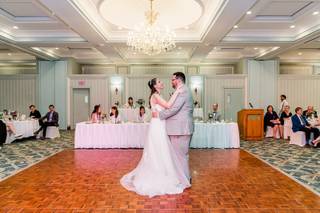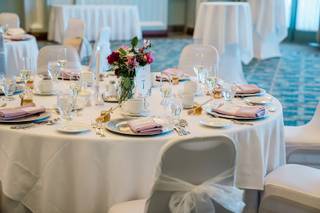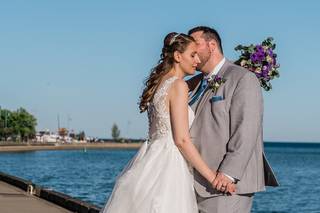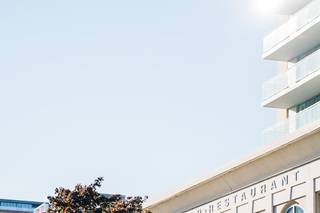 + 31

Photos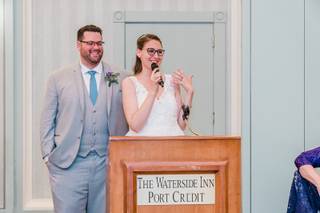 Featured

Sofija B.

Married on 31/07/2022

Incredible Venue!

We had our 200 person wedding at the Waterside Inn a couple of weeks ago and are so happy we did. Marlene was so incredible to work with and was very accommodating leading up to the wedding day. She helped us feel sure that everything would be as we hoped and on the wedding day we were so happy to find that it was. We received a lot of feedback from our guests saying that the food was amazing, the staff was attentive, and that the venue was great. A special thank you to Kristina for dealing with all the guests at the bar. We can't express how thankful we are to have worked with such a great team to make our wedding day special. Thank you! Sofija and Ashwin

The Waterside Inn's reply:

Thank you for your fantastic feedback Sofija and Ashwin! It was great working with both of you and I'm so appreciative of your wonderful comments. Thank you for choosing us to be a part of your day, and I hope we can work together again in the future.

Nicole T.

Married on 17/09/2022

Beautiful Venue

We had our ceremony and reception on site. Marleen the coordinator was wonderful to work with and really helped us plan the big day. The staff at the venue was also amazing, they were friendly and had everything running smoothly. The head waiter Mohamed would check in with us to make sure everything was running smoothly and the way we wanted it. Because of this I felt we did not need a day of coordinator and the venue really came through. I also loved that I was able to set up the day before as there were no events which was really nice for me to be able to do all the set up myself

The Waterside Inn's reply:

Thank you so much for your wonderful review Nicole! I'm so happy to hear that you had an amazing day, and truly appreciate your fantastic comments about the staff. I wish you and Ryan all the best!


Deborah A.

Married on 18/06/2022

Fairytale Reception, from beginning to end!

Having our wedding reception at the Waterside Inn was the best decision we could have made. The staff was amazing, our venue coordinator was amazing, and the space was also amazing. We were also very thankful for our bridal suite.

If you book your wedding in through beautiful ballroom, you won't be disappointed.

+ 3

Photos

The Waterside Inn's reply:

Thank you so much for your wonderful review Deborah! I'm so glad we were able to customize a package for you. I knew you wouldn't be disappointed! I appreciate your great comments, thank you.

Are you interested?

Send a message

Patrick H.

Married on 14/05/2022

An actual tailored experience

We never felt stress about venue and catering after this place.
We heard experiences from other vendors that belong to chains of inflexibility, and the simple truth is that going with a big company, you're not the primary concern. We never had any problem getting in touch with someone who had decision making power so we never felt that we were simply being placated .

The value is good, the location on the waterfront is stunning, the halls are beautiful to the point of decorations needed being minimum, the food is of the highest quality. We had to reschedule, rebook, and deal with COVID restrictions on guests ranging from 10 person to 150+ person invite lists and we can't thank this venue and Marlene enough for always having our back.

There's no reason I wouldn't recommend this venue for your wedding.

The Waterside Inn's reply:

Thank you so much Patrick for your appreciative comments! I can't imagine how frustrating of an experience it was to plan a wedding during covid, but we navigated through it together! We were so happy to finally be able to host your wedding, and that you chose to postpone instead of cancel. It was truly a pleasure working with you and your family. I hope to see you all again soon!

Susan G.

Married on 14/05/2022

Highly recommend

We would highly recommend this venue. All the staff were very professional and the service and food was excellent at out daughters wedding last May.
Marlene was very organized and knowledgeable during the planning stages. She quickly responded to any questions we had and guided us through the whole process.

The Waterside Inn's reply:

Thank you so much for your wonderful review Susan! It was a pleasure working with you to help organize Annette and Patrick's wedding. Covid was a tough time and I know their wedding was unfortunately postponed multiple times - but I'm happy we were finally able to host it and that you all were so patient during the process. Thank you and I hope we can host you and your family again in the future!

Candace S.

Married on 02/10/2021

Most amazing venue and staff!

We got married at The Waterside Inn on October 2, 2021 and it was the most magnificent, happy and beautiful day. The venue itself is beautiful, our guests RAVED about the food and many ended up staying at the Inn even if they hadn't planned to do so beforehand. From the very first conversation I had with Marlene (during COVID lockdowns) she has gone above and beyond for us. She is truly the most professional, kind, accommodating wedding/event coordinator I have ever even heard of! She worked with us DAILY (I am quite the worrier and she would put my mind at ease!) and even communicated directly to other vendors who we couldn't get ahold of to make sure our day went off flawlessly. The staff on the-day-of were exemplary, even fanning out my dress, telling me I looked beautiful and running up to me with water and a straw when I was filled with anxiety before walking down the aisle. The serving staff kept on ensuring my Groom and I were eating, drinking water and taking a second to take it all in and we could not have had a more wonderful wedding day without every staff member there. A heartfelt thank you to Marlene and the rest of The Waterside Inn staff for the most amazing day of our lives! We will be back for a visit!!!

+ 4

Photos

The Waterside Inn's reply:

Thank you SO much for your amazing review Candace (and Leo)! It was such a pleasure to work with you both and I'm so happy to read/hear that you two had a wonderful day! Take care and I hope to work with you again in the future! :)

Charlene A.

Married on 18/09/2021

Responsive and Flexible

Not only was my wedding planner very responsive and on top of everything. She was flexible and made my day so amazing. The the venue was decorated in my style and the staff was very accommodating.

The Waterside Inn's reply:

Thank you so much Charlene! It was a pleasure working with you and Ricardo. I'm so glad it finally worked out!

Sydney

Married on 13/09/2021

Exactly what we were looking for

The Waterside Inn was exactly the wedding venue we were looking for. Great value for money -- nothing over the top -- a beautiful and spacious baquet room, nice outdoor space, quality food, great menu options and attentive staff. The hotel rooms are nicely decorated and spacious -- not your standard hotel room. Great for getting ready in and for wedding guests coming in from out of town. The two-bedroom suites were expecially useful for the wedding party and families.

Truly a boutique hotel experience without the boutique price tag. Planning the wedding with Marlene was a breeze. Couldn't be happier with our experience!

The Waterside Inn's reply:

Thank you Sydney for your wonderful review and for sharing some of your pictures! It was a pleasure working with you and Travis. I'm so happy to hear you had a great experience and appreciate your great feedback. I hope we can work together again in the future.

Mark

Married on 04/10/2020

10/10 would recommend

My wife and I were able to have An absolutely amazing wedding at the Waterside Inn during October 2020. The staff were very friendly, helpful, and flexible to our needs. They did an absolutely amazing job while being understaffed during the pandemic, I can only imagine their service would be even better during normal times. 10/10 would recommend to anyone getting married. Also the food was amazing and the prices were really reasonable.

The Waterside Inn's reply:

Thank you so much for your wonderful review Mark! I'm so happy we were able to host your wedding before another lockdown was implemented! I hope you and Mandy are doing well. Thanks again!

Maureen

Married on 09/08/2020

The perfect place for the perfect Wedding!!

My fiancé and I decided to get married after 3 years of courtship. We wanted something small and intimate and at a place that would cater to us and our guests.
Initially, our wedding was booked at another venue. We changed date 3 times due to covid19. Our venue decided to stay closed even after stage 3 opened in Mississauga so we had to find another venue that could host our wedding. With recommendations from our venue we found The Waterside Inn. We were very anxious about changing venue amid a pandemic. We toyed with the idea of postponing our wedding, but we took the leap and book The Waterside Inn.
From the first meeting to the final invoice the professionalism, expertise and excellent service by Marlene made the entire process comfortable and a very pleasant experience. It went better than expected.
There are many venues and planners out there who "work" for themselves, not the client. This venue and planner are not one of them. It was as great an experience, as promised and I can strongly recommend the waterside Inn and Marleen. The venue was very flexible, the staff was extremely friendly, provided excellent service, everyone was easy to work with and did everything with a smile, the table presentation and service was warm, caring and totally professional. The food and wine were excellent!! The service far exceeded our high expectations.!!!
It's very evident that this company cares and valued ours and their business.
A huge thanks to all the staff & management for their very kind and courteous assistance in making our wedding celebration so perfect! Thank you for exceeding the typical customer service.
You all ROCK!!


+ 4

Photos

The Waterside Inn's reply:

Thank you for your amazing review Maureen! I was so happy that we were able to accommodate you and that we were able to move forward finally after all the postponements! It was a pleasure working with you and seeing your vision become reality. I wish you both the best. Take care! Thank you.
Are you interested?
Send a message