61 reviews
Quality of service

4.9 out of 5 rating

Response time

4.9 out of 5 rating

Professionalism

4.9 out of 5 rating

Value

4.8 out of 5 rating

Flexibility

4.9 out of 5 rating
94 User photos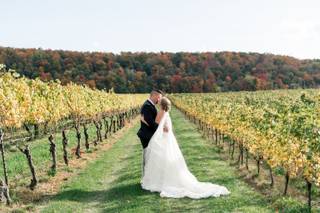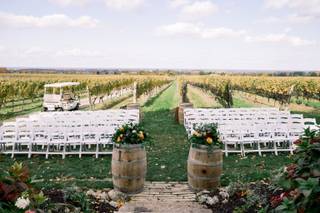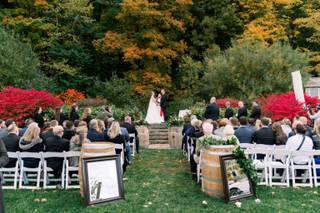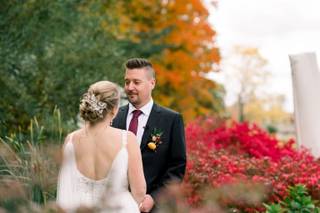 + 90

Photos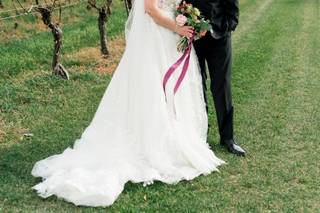 Samantha K.

Married on 22/01/2023

Our August 2022 Wedding

My husband and I got married in August 2022. We had our ceremony off site and had our reception in the Windows Room. We had Grace as our go-to coordinator leading up to the day and she was amazing. The room itself was great and everyone had a great time.

While we had an overall good experience, I have decided it necessary to give brides and grooms to be an idea of what we were not happy with.

Our original deposit was never taken from our account. So when it came time to pay the 50% deposit, we were told that the original deposit was never put through by accounting and that the amount was still outstanding. Grace handled this well and spread the uncharged deposit throughout the rest of our payments.

We had paid the total bill that we were given and all was settled 2 weeks prior to our wedding day. However, a month or so later we had a charge on our credit card for $1000 from Inn on the Twenty. This was never brought to our attention and nobody OK'd it with us or gave us a heads up about the outstanding balance. We had paid for the open bar and so this charge was not for extra food or drinks that evening, it was simply a mistake by accounting. This has left a bad taste in our mouths, and when I reached out to accounting all they sent was the receipt showing that our account was paid in full. I reached out to at least two others at Inn on the Twenty and was unfortunately sent back and forth between people who would not take the responsibility of the situation. While I understand that things get missed and that there may have been this money outstanding, letting us know about the payment being charged would have given us a heads up instead of being shocked with the credit card statement. I reached out to another manager and never received a reply back.

Lastly, while I have heard only good things about the food and have friends who have eaten there many times; I along with other guests were not impressed with our meals. My husband's salad came out without the vinaigrette, the "stuffed" chicken only had onions in it, the whole roasted striploin was difficult to cut through and many of the meals came out cold.

We really did have a great wedding day and experience in general with Inn on the Twenty, but I thought it was time to post our honest review to those looking for their wedding venue.

Caitlin

Married on 26/11/2022

Our dream wedding!!

Our wedding at Inn on the Twenty was absolutely amazing! We had the privilege of working with Rachel as our venue coordinator and then Meghan as our day of coordinator and they were incredible! I really appreciate all of the time they took answering all of my questions and helping us plan our day. They did such an amazing job making sure everything was as we envisioned and making sure that the day went so smoothly. All the food tasted amazing and our guests raved about it! We also loved our cake, it looked beautiful and tasted amazing! Everyone on the team was so attentive to us and all of our guests, everything was so timely and organized. I felt so relaxed at the reception knowing that we were in such good hands with the team at Inn on the Twenty. It was also so helpful that we were able to bring our decor to the venue a few days before our wedding and that they set it all up and took it all down for us!
Also, the venue had so many places for us to take our wedding photographs which we loved! We had a Christmas themed wedding and we especially loved all of the decorations they had already set up for the season.
We are so happy we chose to have our wedding here! Highly recommend Inn on the Twenty for any event!

Nina

Married on 05/11/2022

The Best Decision Ever!

I can't say enough good things about the team at Inn on the Twenty! Grace was SO helpful in the planning leading up to the wedding! Meghan was so amazing on the day - she took our vision and translated it perfectly into the space decor, kept everything running so smoothly the whole time, and took away any stress we had! The food was so yummy and all our guests are still raving about the food and the delicious Cave Spring wine we had! Our day was beyond perfect and we have wonderful team at the Inn on the Twenty to thank for that!

Are you interested?

Send a message

Allison K.

Married on 15/10/2022

Our dream wedding venue!

Inn on the Twenty was the perfect venue for our dream wine country wedding! We had our ceremony outdoors at the Escarpment site at Cave Spring Vineyard and booked the Windows on the Twenty room for our reception. The fall colours of the Escarpment and the vineyard provided the perfect backdrop for our ceremony and photos. I also appreciated having the option of a rain location (which we very nearly needed) since our ceremony booking included use of the beautiful Vineyard Retreat at Cave Springs. Rachel and the team at the Inn truly brought our vision to life and set up all of our decorations perfectly. Rachel was a true rockstar throughout the planning process and was always quick to respond to my (many) questions. Not only was the venue beautiful and the staff incredibly helpful, but the food was exceptional. Unlike many wedding venues who offer bland banquet style meals, our reception meal was beautifully prepared to high-quality restaurant standards. Almost all of our guests commented on how much they enjoyed the food! It was also lovely to be able to stay onsite with our family and friends and simply walk across the street to our beautiful suite at the end of a magical night. We highly recommend booking your wedding with Inn on the Twenty!

+ 11

Photos

Chelsea C.

Married on 15/10/2022

October Wedding

My husband and I got married with the ceremony and Cave Springs Vineyard and the reception at Inn on the Twenty Valley View Room in the middle of October 2022. It was everything I wanted and more. The wedding coordinator, Grace, was so easy to work with and helped me decisions. She was responsive with emails and questions and helped me problem solve when I needed a plan b. My bridal party and I got ready in the hotel the day of, and the staff got me everything I needed. The day of setting up I worked with the Assistant Food and Bev manager Stacey, it was like meeting a long lost friend - she was so warm and kind and made the day perfect. The food and service was excellent, our guests raved about it. The room set up was beautiful - I gave Stacey my decor the night before and she had it done up lovely - really captured the vibe and feel I wanted. I wasn't disappointed with anything, over a month later we still talk about how we wish we could have the day again! Thank you Inn on the Twenty for a beautiful day!

Alexia M.

Married on 09/10/2022

Memories for a lifetime

Staff helped us created a beautiful ceremony and reception for a small wedding. They made our special day extra special with their attention to detail. Food was delicious and the menu provided lots of options for our guests dietary needs.

Serafina C.

Married on 17/09/2022

One word: incredible

I picked the Inn on the Twenty because they clearly did weddings effortlessly. And wow is that true! They were incredibly accommodating, patient, detailed, charming and organized! The week leading up to my wedding was so relaxing because I knew I had communicated everything I needed to and they would be able to take it all and make it a reality. We worked with Rachel on our day and wow is she amazing! Rachel you made our day go smooth, and flawless! Thank you!

The food was to die for, every single one of our guests raved about it!

Emily M.

Married on 10/09/2022

Lovely venue for an intimate wedding

This is my honest review.
Inn On The Twenty is a fantastic place to have your wedding, especially if you're having a smaller one. It's not ridiculously overpriced like other NOTL wedding venues and actually delivers on their promises. The food was really delicious, the reception venue was spotless and staff organized and professional. The wedding coordinators for the months before and the day-of were flexible and accommodating, and clearly experienced, as our day went smoothly. The wedding cake they made for us was so insanely good so I definitely recommend going for the cake for dessert. The wines they serve are delightful as well, much tastier than other winery venues. The accommodations for getting ready the day-of and staying overnight are literally so beautiful and comfortable. If you're thinking of booking the garden room, DO IT. So unbelievably nice to have a private space outside for breakfast or having your bridesmaids/groomsmen get some fresh air while getting ready. All of our guests were super happy. Thanks again Inn On The Twenty!

Lynne D.

Married on 19/08/2022

Exceptional Experience

We started our journey with Sharon-Kaye, she booked us and reassured us. she was fabulous!

As a panicked bride sorting out final details, Stacey two weeks prior to our wedding put my mind at rest, that we were In Good hands. She was right!

The day of, Ioana Filipesce was Fantastic!
she couldn't do enough for us and I truly appreciate it, the weather changed just as we were setting up and the little retreat was stunning.

The flowers were from clippings, vintage inns florist (inn on the twenty florist), Barney's flowers were extraordinary and the retreat had the fragrance of our roses throughout and it was beautiful!

The food and our wedding cake were fabulous, the chef and team are 5 star

After our wedding dinner, Brian our waiter from the inn on the twenty restaurant for our rehearsal dinner came and congratulated us.

This team is kind, caring and professional.
You will be in good hands



Noel S.

Married on 12/08/2022

Unhappy with food, service and coordinator

We changed cocktail hour at our meeting with Rachel. At wedding it had not been changed so guests could not come in to start earlier as we discussed and put on our invites. Prime rib, we know will be cooked medium rare. So many guests sent their food back, as meat was raw. Guests also complained potatoes and veggies were cold. Hordouerves came out so late, guests were already sitting at their tables. And when passed around, some tables were missed. I wanted them served before people made their way to their seats. Wedding cake was not cut and placed out at late night buffet as we wanted. Pizza at late night buffet was no good as guests told me. Also before wedding, at food tasting, chef was not told by rachel what my daughter had requested to taste so they got there and food to taste was not ready. I was so disappointed to have my guests complain to me on my daughters wedding day. Also nothing is included here. Other venues included so much in the price per person, chair covers, colored linens etc. With inn on twenty, we had to arrange everything ourselves and pay for all it all. My daughter chose this venue cuz she thought food would be excellent and it wasnt. I do not recommend this venue.
Are you interested?
Send a message