Reviews for Clarion Hotel & Conference Centre
Awards
3 User photos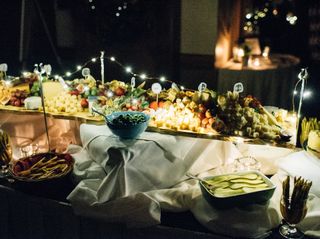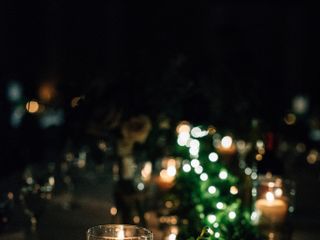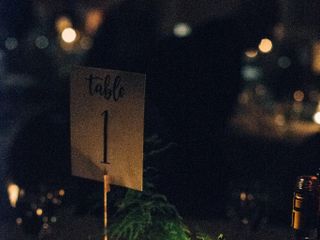 Nicole K. · Married on 20/07/2019

Excellent to deal with

Ri An was amazing to deal with and was very helpful with our questions about the venue and how things would go together.

Sent on 07/08/2019

Clarion Hotel & Conference Centre's reply:

It was so great working with you Nicole! Thank you for the wonderful feedback, we are so glad you had a great day with your family and friends. I'm happy to have been a part of your and Jimmy's special day!

Emma D. · Married on 20/04/2019

Best Decision Made for the wedding!

I would highly recommend the Quality Hotel to any couple looking for a venue that has character (vintage vibe with the chandeliers, but modern with the clean lines and a blank canvas for your décor). This venue stood out to us amongst many others because of its beautiful high-ceilinged rooms and large wall of windows. The natural light coming into the venue on your special day and views were priceless, and we could not find them anywhere else. Ri-An and Carole at the Hotel were awesome coordinators to work with. They made our special day come together with the menu we wanted and working with us with some challenging points we need to work through for planning the day. It all came together with a fantastic and memorable experience on the day. The room was completely set up and laid out with the tables and chairs the day before allowing us to decorate as we wanted. On the wedding day staff were around to make sure everything was taken care of for changing over from our ceremony space to our reception space. The buffet food was set up smoothly and wow! I have had every guest (and ourselves included) rave about the food we received that night. Absolutely delicious menu items, and plentiful! For dessert at the hotel I would HIGHLY recommend the dessert bar that they offer, I think it was one of the biggest hits besides our vows to the guests lol. There were such an assortment of cakes, pies, cheesecakes and tarts everyone went crazy for!

If you are looking for a venue that will hold the 200+ guest mark I would highly recommend the Quality Hotel, it stands out against a lot of other banquet halls and you are getting great value, experience and service for your money spent.


Sent on 19/05/2019

Clarion Hotel & Conference Centre's reply:

Thank you Emma for your wonderful review, we are pleased to know that not only Johnny and yourself were happy but also your guests. We wish you both nothing but happiness in your future!

Mitchell B. · Married on 29/12/2017

Staff Went Above and Beyond for Powerless Ice Storm Wedding

My now wife and I had our wedding reception at the Quality Hotel this past December during a crazy ice storm. Prior to the day, Malissa had made the whole process very easy and it was nice to make decisions and pass off all the details to her and her crew. The day arrived and we got a phone call 2 hours before the reception to inform us the power was out and ask if we were still going ahead with it. After saying we were still coming, we arrived there to discover Malissa and her crew had gone above and beyond, setting up strings of battery powered lights and candles all over the place. What resulted was an intimate and very memorable candlelit reception that everyone really enjoyed! Thanks Malissa and company for all your hard work and for adjusting on the fly with us during a crazy day!! Despite the lack of power, the reception went smooth as can be and both we and our guests really enjoyed the evening!

Sent on 12/03/2018

Sara G. · Married on 08/09/2017

Beyond thrilled to have had our special day at the Quality Inn. Malissa and her team of wonders were constantly available for any help, and were so helpful with the set up and the procession of the evening.

Sent on 23/10/2017

Clarion Hotel & Conference Centre's reply:

Thank you so much Sara! It was a pleasure being a part of your big day :) Congratulations and best wishes!

Miranda · Married on 28/07/2017

The perfect venue for a beautiful, elegant and professional atmosphere. Our wedding was absolutely flawless. Emails were quickly replied to. Meetings were organized, professional and thoughtful. Our vendors including the florist, decorator, cake and DJ were allowed to come the morning of to set up and prepare. Staff were polite, hard working and offered quality service. The food is absolutely outstanding. It is very true that guests remember what they were served for dinner-this is the place to choose if looking for fantastic choices & flavours. It is a Brides dream venue. At the end of the night you feel so thankful and happy. Malissa who is the Catering Coordinator took such good care our bridal party and guests-I could not thank her enough. Highly recommend!

Sent on 03/08/2017

Clarion Hotel & Conference Centre's reply:

Thank you so much Miranda! It was such a pleasure getting to be a part of your special day. All the best to the both of you!