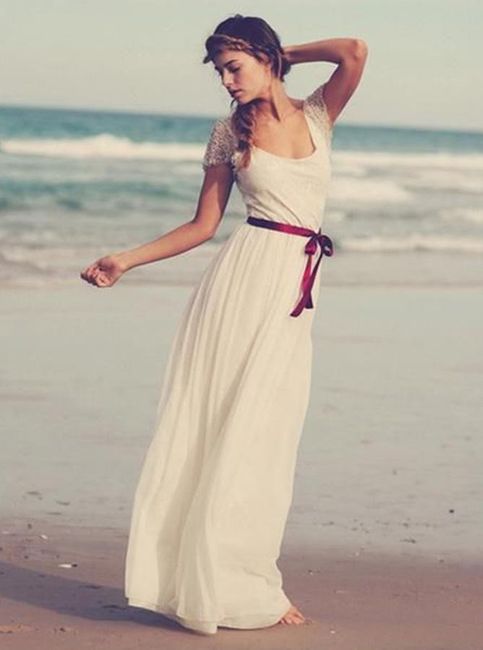 I'm having such a hard time finding a wedding dress. Had anyone else gone through this?
I think of things I like, have done all the quizzes and tried the online designer.I also hate clothes shopping haha.. one of my friends is trying to convince me to just got and try things on then maybe I would have a better idea.The attached photo is closest to something I might actually tolerate wearing..
For a little bit of background:- the wedding is going to be during the summer and outdoors - our theme / colours is gonna be sunset - my fiancé and I are both big into aviation and pilots - we both love to travel and hike and camp- I hate dress shopping... and shoe shopping... and really shopping for anything that I dont have a purpose for (I like grocery shopping or buying new workout clothes 😅)- we're both quite active and this last year have been doing kickboxing
I'd love any sort of advice!