Reviews
4.5 out of 5 rating
Quality of service

4.4 out of 5 rating

Response time

4.5 out of 5 rating

Professionalism

4.2 out of 5 rating

Value

4.7 out of 5 rating

Flexibility

4.5 out of 5 rating
89%
Recommended by couples
19 User photos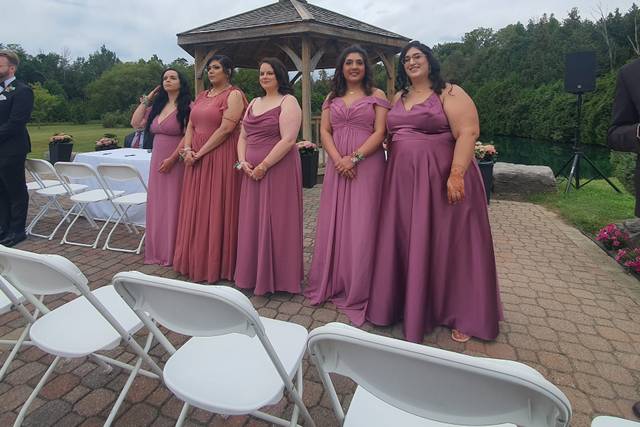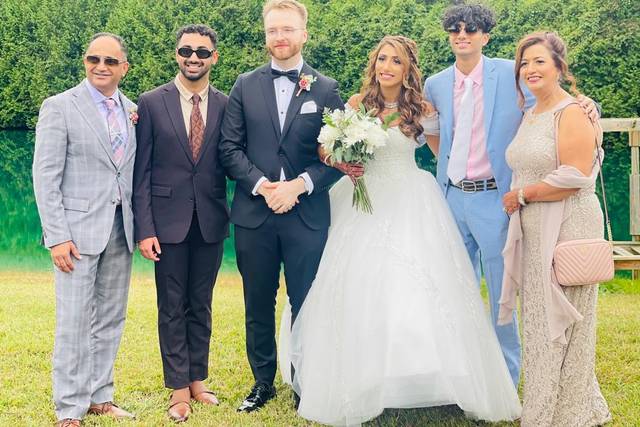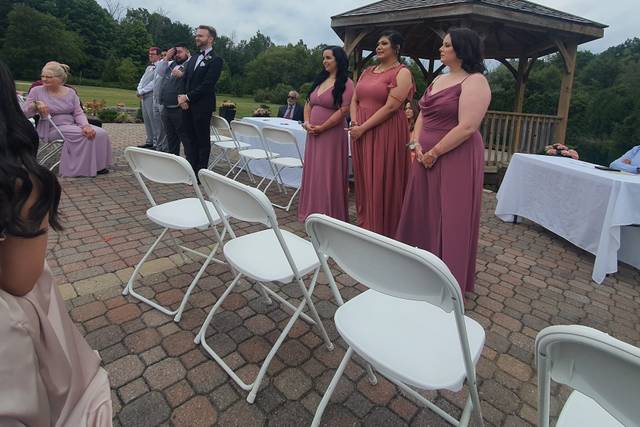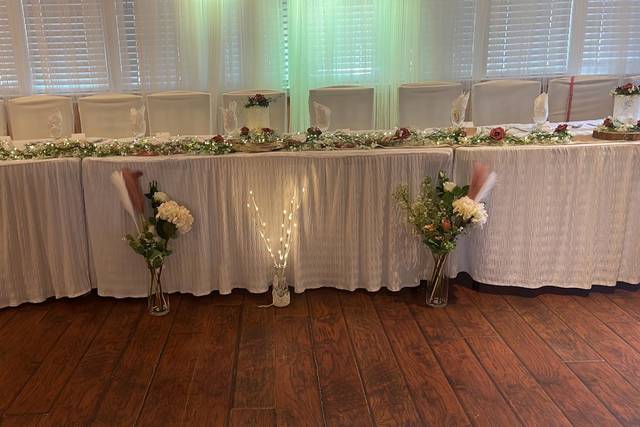 + 15

Photos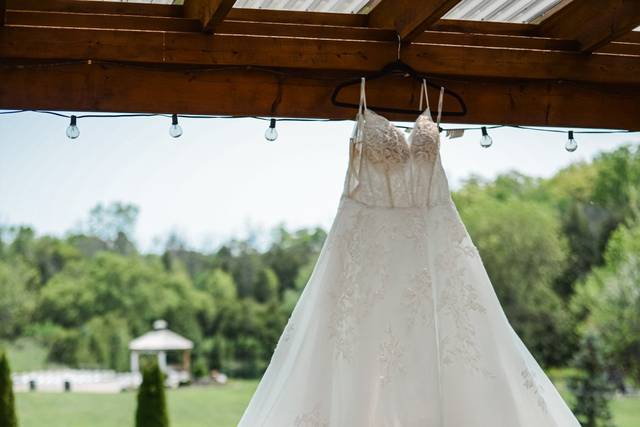 Featured

Brittnie C.

Married on 10/06/2022

Amazing location, staff, event…everything

Our wedding was a long time in the making because of COVID. Siva and her team had a plan in place because the weather was threatening rain. They were so accommodating. The food was wonderful, the location was beautiful, my
Photographer loved all the photo opportunities on location as well. I would highly recommend the Rolling Acre for any event.

Rolling Acres's reply:

Thank you so much for the great feedback, Brittnie! It was a great pleasure for me and my team to be part of your big day as well!

Meesha

Married on 02/09/2023

Best time getting married at The Rolling Acres

I had the best time getting married at The Rolling Acres. The venue looks amazing and has a great outdoor component.

We have an outdoor Ismaili Nikkah followed by vows by the gazebo. It was the most beautiful September wedding. Siva is amazing to work with. She managed the entire event super well!

So happy we picked them!



Amanda S.

Married on 12/08/2023

Simply amazing

Staff, venue and owner are all amazing 10/10 experience and would totally recommend to anyone looking to get hitched!

Are you interested?

Send a message

Jonathan V.

Married on 08/07/2023

Great wedding venue

Nice location, food was good and they were able to accommodate our dessert request that was not part of their standard offering.
They also helped with other side requests and helped manage our wedding so that everything went smoothly.

Rolling Acres's reply:

Thank you Jonathan! You and Corrine were a delight to work with as well :) Good luck with everything. - From the Rolling Acres Team

Andrea L.

Married on 24/06/2023

Perfect Venue

The Rolling Acres exceeded all of our expectations and made my dream wedding come true. They were able to bring my rustic themed wedding come to life and provided access to their decor to make that dream come to life. The outdoor ceremony is picture perfect and gave me the dream wedding of my dreams.

Rolling Acres's reply:

Thank you so much for the feedback, Andrea. It was a pleasure to work with you and Austin as well :) - From Siva and the Rolling Acres team.

Jamie M.

Married on 21/05/2023

Everything went perfectly!

My husband and I got married at The Rolling Acres during the May long weekend and it was a wonderful day!
The day of, everything ran very smoothly! In fact, many guests commented on how each aspect of the day transitioned nicely into the next (ceremony, cocktails, reception). The food came out in a timely manner and everyone seemed to enjoy their meals. We did an open bar and that went very well too.
The inside of the venue looked amazing and was the perfect simple meets rustic look we were going for and was a great size for our 90 person wedding.
The outside of the venue was amazing for photos. We have only received our teasers back so far but there are so many stunning backdrops (gazebo, water, stairs, waterfall, wagon, etc).
Leading up to the big day, Siva was great. She is very easy to talk to and responded quickly to all of our questions over email/text message.
Our breakdown of our invoice was very clear and there were no surprises or hidden fees.
The only thing I wish had been different was the rehearsal. It wasn't clear if we were meant to run that on our own or if someone from the venue would be there to walk us through things.
Helpful hints for future brides:
1. As the sun starts to set, there were a lot of mosquitos down by the water during the rehearsal and on the deck during our reception. Maybe consider bringing bugspray..
2. While Siva made everything run incredibly smoothly from a venue standpoint, we had our own day-of coordinator (a friend who was helping out) to help decorate and ensure things ran smoothly which I found was a big help.
Overall, I highly recommend this venue based on our amazing experience. On our special day, everything went perfectly. Thank you Siva!

Melissa O.

Married on 22/10/2022

Venue is stunning, service needs improvements

October 2022 bride here:

The grounds were beautiful and the venue is gorgeous but the experience was disappointing starting approx 4 months away from the wedding day. We booked with Diane in 2020. 4 months later we drop by the venue to see it in the spring which is where we heard about/met Siva for the first time. There was no communication or introduction to Siva before this. We were not informed of the selling of the venue. We  tried to trust this process would still be fine with Siva so we continued to plan for at Rolling acres.
A year later planning started to really begin and this is where it got frustrating.
We were denied any kind of taste test of the food and were told to "read the reviews and trust them."

We got a day of coordinator and it was the absolute best thing we could have done! And Open Bar!

But at our 90 day meeting Siva and our coordinator met and when our coordinator asked us a question Siva interrupted her and said "this is my meeting not yours. Stop wasting my time. You can ask them questions after our meeting." We could not organize our rehearsal date or dinner until 30 days before our wedding "in case someone else comes along and wants to get married during the week."

We did not recieve our invoice until 28 days before our wedding. We had no idea how much the day was going to cost (other than our own rough calculations) then after a few adjustments a final invoice was given and she wanted her money very promptly. After explaining banks only allow for so much in e-transfers she thought we were trying to not pay her and she got upset. It made everything become incredibly stressful to the point where we told Siva to speak with our coordinator from here out once full payment had been made (2 wks before the wedding).

There was more but jump forward to the day of the wedding. We got open bar, 4 bottles of wine per table and 1-2 bottles of champagne per table.

-Wine glasses were removed just after finishing our dinner (our wine bottles were all still half full). We were told to get plastic  cups from the bar for our wine.
-Drinks were continuously taken after 1 or 2 sips. If they were put on a table they were taken away. Even the ones that had signs over them saying "don't take my drink I'm dancing." I got a somerset can and it was tossed out even tho I put it at the brides chair and I had maybe 3/4 of the can still in it.
-my mother and father were told no by the staff when they asked for a coffee. My coordinator had to step in and get them a coffee
- diane was our bartender and told 2 of our guests they could not get a pop
- the washroom had an issue because of a "feminine product" and had to be closed until a plumber came but according to a few guests who had been here previously this is a regular occurrence.
-we got pie for desert and served wedding cake to the wedding party. They ran out of pie and desert was all served on paper plates and plastic forks.
-1 table didn't get any salad, another told me they didn't get any wine. When I asked Diane about this she denied it.
-cocktail hour was removed early and my wedding party almost got none. (Outside Coordinator fixed this)
- our contract says $1/slice of cake that the venue cuts. We had asked for this when we had our meeting. Siva forgot to put it in the invoice. Day of, after we cut our piece she was asked to cut it and we were told she would charge us $5/slice. Our outside coordinator stepped in and cut it for us for free.

Overall, we loved the venue and the decorations were gorgeous. The experience... left a bad taste in our mouth and our guests mouths. We have watched for reviews for 2 years and prayed for positivity and a good experience. Weddings cost a lot of money, time and energy. I hope that this feedback results in an improvement on service for future guests because we deserve it. The food was alright but nothing overly special.
The venue is not crazy expensive like most, so you get what you pay for. Overall not a horrible experience but definitely disappointed by how some of the night went.

Renee R.

Married on 24/09/2022

Siva and venue were fantastic

I got married at Rolling Acres this past weekend. Siva was professional throughout the wedding day. The decoration at the gazebo was perfect, Siva added our wedding colours. The florist did not provided us with enough greenery for our tables. Siva rushed to get us more half an hour before the ceremony. The venue was fantastic for photos. Meals were great and generous portions. Siva checked in with the head table and provided the groom with an additional piece of beef. Siva left approximately 10:30 p.m. after checking in.

All issues that were had were after Siva left. The staff starting clearing the tablecloths before 12 a.m. The bar was to be open until 12:30 a.m. and out of the venue by 1 a.m. The bar closed at 12:15 a.m. and we felt that we were pushed out of the venue at that point. We had to rush to collect all of our decorations. We did not appreciate staff walking around in security tshirts (two of the security were only 13 years old). At 12:30 a.m. we felt we were pushed out the door and had to wait outside for rides. One note is taxi's and ubers were very difficult to get.

The house DJ was okay, but not great. I provided him with a list of songs we would like to hear and only two of them were played throughout the night. The Bride and Groom's first dance song was also the incorrect version, which was made very clear to the DJ which version to use. A few guests advised that they requested a song and were told no.

We were extremely happy with Siva and the venue. I would recommend using an outside DJ and clarifying the end of the night procedure.

Stephanie

Married on 05/08/2022

Sweet beginning, more bitter ending

The change in owner of the venue wasn't an issue for me. I was the first to be booked with Siva, the new owner and had a relatively good experience. She seemed responsive and reasonable at the beginning. So I stuck it out. It wasn't until the months and the lead up close to the wedding where I found challenges.


Pros:

Natural beauty…
The venue is beautiful and the reception area was wonderful. This made it easier to decorate as the space spoke for itself. Siva also planted hydrangeas which made the gardens around the outdoor more pretty. There are in house decorations you can use to add to the space too.


Sign out front..
There is a sign out front where your name and your partner's name can be put up for guests and passers by.


Parking…
There is a lot of parking and the venue was relatively accessible for all guests. They have a golf cart to accommodate guests who may find the walk to the outdoor ceremony site more challenging.


Day of the wedding…
Siva made sure guests had water at ceremony site on the hot summer day. She added chairs to the side of the ceremony area where guests with young children could sit out of sun. Siva used her golf cart to help my dad retrieve the wedding bands that where forgotten (totally my fault and a funny anecdote for the future). She also did attempt to get more high chairs and booster seats for our younger guests.


Extra decor for the gazebo…
It was a decently priced charge to have the gazebo with the draping and the silk florals set up and taken down by Rolling Acres staff but it did add a nice decor to the outdoors.


Cons:

Had to set up our decor…
We were told the owner and staff would set up the venue decorations we brought by Siva at our 90 and 30 day meeting. My family even made a spreadsheet of an itemized list of all the decorations we brought, the quantity, the location of where it should go etc. each organized in separate bins. When I shared this with Siva she said her staff would not bother to look at it. We need to set it up ourselves, especially any breakables — the night before the wedding. We went through the trouble of being organized and respectful and got nothing in return in that aspect. So my wedding party, parents, my FH and myself had to set up most of our wedding decorations ourselves at the drop of a hat. We didn't bother to make a fuss at the time because it was the next day.


Red solo cups…
Cutlery, glasses and more were included in the venue cost. What I didn't expect was any guest who got a non-alcoholic drink were given the university party red solo cups. I now have those lovely cups in most of my reception wedding photos. Disappointing to say the least.


90 day and 30 day meetings…
I came prepared with a book of information about vendors, a timeline, prepared questions I wanted to ask etc. and was generally shut down by Siva. When I made a comment of what I may have wanted to do for the wedding Siva responded in a more curt and rude manner. For example, I wanted all rectangular tables for the guest tables to be cohesive but she pressed me to use two circular tables. I still got emails after the meetings trying to change my mind. I would mention when we would arrive at the venue on the wedding day and scoffed at my idea. She didn't have to be supportive of all ideas I had but could have acted in a more professional manner.


Day of the wedding…
Siva pressured my husband, myself and photographer about being on time way before the time to come in for dinner to begin. This interrupted a rather special time for my husband and I together getting couple photos after the ceremony. Siva was on us most of the day about being on time when in fact we were on time or maybe 5 minutes behind due to transitions of people making announcements or something. The consumption bar closed way earlier than it should have — closed at 10:30 instead of the expected 12:00 am to 12:30 time. We didn't have to be out until 1:00am. We felt short changed. The price of the pulled pork late snack was outrageous compared to the portion served to guests. We wished we spent $40 making our own than $300 for the portion we got. When it came to the cleaning up or packing up — we got little to no help from staff. It was my guests, ourselves and wedding party who collected decorations to pack up (only the ones we brought). The staff only took the dishes and glasses from the tables. Mind you, I was told at the 90 and 30 day meetings the staff would help place decorations at the side to be put away or put it in boxes themselves.



In general the food was 'good' and the guests had a good time more from what we brought to the venue — our cake that we cut and we personally served to the guests, the children's prize bags to keep them busy at the reception, the DJ (Darryl Sutton), the disposable cameras guests could keep for their own mementos, the extra bench for seating on the back deck and decorations for the table to make the decor more current.


Christine L.

Married on 26/06/2022

beautiful venue

We had our wedding in June. Overall it was beautiful and went well.

Pros: beautiful venue that was exactly what I wanted a gazebo over a pond, lots of garden and water features, many different spots to take pictures. Private wedding venue, your the only wedding for that day which was nice. Can drop stuff off before the wedding at the rehearsal. They set up and clean up for you. Siva follows up on dates as you approach the wedding date. Most things were taken care of and the wedding was mostly smooth. They offer choices for menu, and flexible spend bar options like cash bar, consumption, or open. We did a consumption bar.

Cons: We felt the reception was rushed, we hired an additional wedding planner to help us and spent alot of time creating a timeline which at the reception we became several hours ahead of schedule. We ended up finishing all the speeches, dances, cake cutting etc much earlier then planned. We had ordered the pie for desert and to be honest we didnt get any, it was cleared away so fast most of our guests didnt get any. Our biggest issue was our wedding cake wasnt cut. Around 9pm our guests started asking for cake at which point we had to ask the venue when the cake would be cut and we were told that our guests didnt eat the pies and that they usually didnt cut cake and suggested we take the cake home with us, after they had assumed the cake was a fake cake (we had mentioned in planning and asked prior if cake cutting was included by the venue, which we were told it was). It was a 3 tier cake and not possible or in our plans to take back with us. Eventually they cut the first tier and only the first tier. Siva had to leave early just after 9pm which wasnt known to us prior and at midnight when we were cleaning we asked for the cake to be put back in the box to take with us since they didnt cut the cake (our cake baker had delivered the cake with extra box). We were told the cake box was thrown out. We were left scrambling at midnight to find another box for the cake. We did not plan on having that much extra cake as we expected the cake to be cut and served to our guests.

Overall we had a beautiful wedding. The venue was beautiful, our pictures turned out great with different backgrounds, our guests loved the venue. I liked that it was a private venue for our wedding and just ours for the night. Most things went smoothly. We did have another wedding planner as well. Our main issue was the cake.
Are you interested?
Send a message