Reviews for Kehoe and Kin
Awards
61 User photos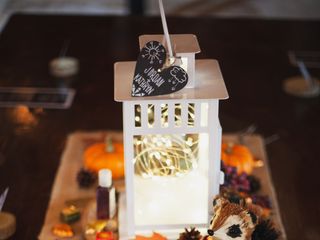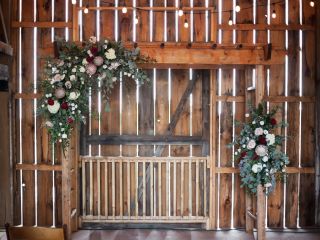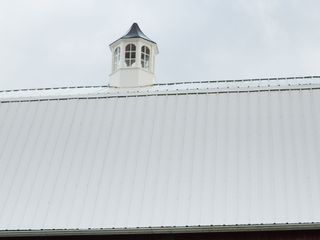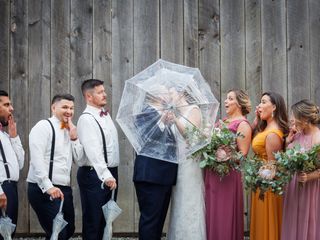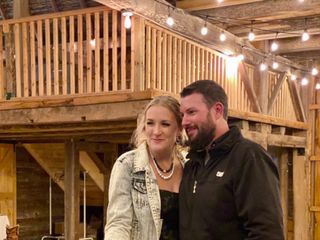 Brandy W. · Married on 17/08/2019

Aug. 2019 wedding

This venue was stunning! The day went absolutely perfectly and Katie was so helpful and made sure the day was special. Aside from the gorgeous barn and surroundings, guests loved the games and fire. Would not change a thing about our experience!

Sent on 15/10/2019

Kehoe and Kin's reply:

Thank you so much Brandy it was an absolute pleasure to be able to host your wedding day on our farm.

Morganne · Married on 10/08/2019

Absolutely amazing!!

This venue was the perfect fit for our wedding day. Every detail of the venue is beautiful. I have heard the most amazing things about the venue from each of our guests and the wonderful experience they had there. Katie was so helpful with making our day absolutely perfect and we loved how much she genuinely cared about our day being what we want. Katie and her family are such lovely people and we are so happy we found this place to celebrate our special day. I cannot say enough great things about this venue! It is such an incredible place!


Sent on 24/09/2019

Kehoe and Kin's reply:

Thank you so much for your kind words, Morganne! It was an absolute pleasure hosting your wedding day. I hope it was everything you dreamed of and more!

Joe G. · Married on 29/09/2018

Best Venue EVER!

Katie and Joanne are super helpful and accommodating! The barn... is absolutely beautiful! Anyone looking for a barn venue, does not need to look any further! I will be recommending Kehoe and Kin to everyone!

Sent on 03/10/2018

Kehoe and Kin's reply:

Thank you Joe for your kind words. We loved your wedding! Props to you on the great idea of having food trucks visit the farm! Your guests loved it!

Cheers,

Katie

Robyn V. · Married on 29/09/2018

Best Wedding Venue Ever!!

Absolutely amazing venue! The owners of the venue were beyond helpful! The barn was well equipped to fit our 140 guests, DJ area, and bar. There was lots of room for guests to enjoy dancing. Our guests really enjoyed the views and private lounge areas from the 3 tiers. The barn and surrounding areas is perfect for pictures! I would recommend Kehoe and Kin to anyone looking for a country wedding! We couldn't of asked for a better day!

Sent on 04/10/2018

Kehoe and Kin's reply:

Thank you for taking the time to give us a review Robyn! Thank you for choosing us for your big day!

Jordan L. · Married on 22/09/2018

My Pinterest Dream Wedding Come to Life

From the moment my fiancé and I looked at the wedding barn and surrounding grounds, we knew we had found our wedding venue. Along the way, Joanne and Katie answered many (I mean MANY) questions, solved logistical issues, worked to create my vision AND worked tirelessly leading up to my special day. Cannot recommend this venue enough!

Sent on 27/09/2018

Kehoe and Kin's reply:

Thank you, Jordan! It was an absolute pleasure having you, Evan, your families and friends celebrate your wedding on our farm! We already miss you guys!

Pam T. · Married on 22/09/2018

A beautiful barn wedding

My most favourite couple ever, my creative and very organized daughter and my wonderfully patient and decisive son-in -law truly had a vision for their wedding day on Saturday, September 22, 2018.
Katie and Joanne of Kehoe and Kin really listened, researched, advised, laboured and assisted the bride and groom..and their families...whenever and wherever they could.
The fabulous final product was the result of many meetings (Katie and Joanne were so accomodating!) and much correspondence regarding all the details that make up such an momentous occasion.
The most important element for me is that Jordan and Evan always felt that they were "in great hands" and that Kehoe and Kin would assist them in executing their dream.
Extra special thanks for providing a, thankfully unnecessary, backup plan on the wedding day.
Katie, you were a pleasure to work with and the gorgeous natural venue and speaks for itself.
Thank you!
Pam Taylor (Latreille)

Sent on 27/09/2018

Kehoe and Kin's reply:

Thank you so much Pam! You guys were such a great group! It was an absolute pleasure to have Jordan and Evan get married on the farm!

Nannette I. · Married on 30/08/2014

Our own love story

Kehoe and Kin barn is absolutely the perfect venue for a barn wedding. Well maintained, Great layout, 3 storeys that allowed great angles for photographs, the location is serene- quiet and secluded. On top of it all Katie and Joanne are super accommodating and are very invested in making your special day exactly what you've invisionned!

Sent on 29/08/2018

Kehoe and Kin's reply:

Thank you Nannette! We're so happy you were able to celebrate your special day with us. Glad it ended up being just what you wanted!