Reviews for Chestnut Springs
Awards
23 User photos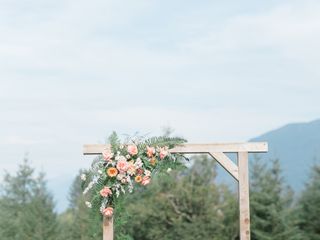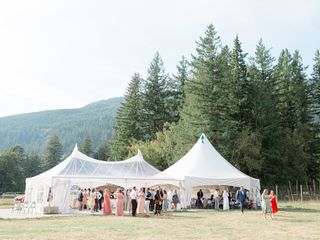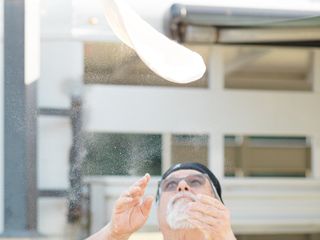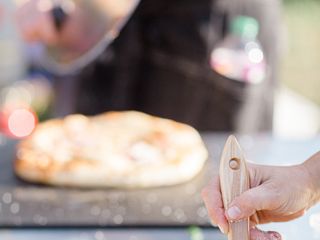 Featured

Lianne W. · Married on 28/08/2021

The perfect venue!

It was the perfect venue! The setting is beautiful and was exactly what we were looking for. It was so great having the same location for ceremony, photos and reception. We loved having the venue for the whole weekend for set up and take down and staying at the Shepherd's hut was so nice and convenient. Brock was great to work with and was easy going and allowed us to make the wedding our own. We had pizza for dinner and it was incredible! People are still talking about it as the best pizza they have had. Having everything included (tables, chairs, sound system, bar, tents etc.) made it so much easier to plan. It was the perfect wedding for us!!

Sent on 17/09/2021

Chestnut Springs's reply:

Lianne and Spencer it was great to host your wedding. The team is still talking about it and you should be very proud of your execution.

Steven V. · Married on 04/09/2021

Good wedding planning experience.

Unfortunately we had to cancel at this venue, but not because of the venue itself. We had decided to elope. The cancelation was very smooth and easy. Brock was great to work with the whole way and very accommodating to our needs.

Sent on 09/08/2021

Kirsten P. · Married on 31/07/2021

Amazing Venue

This venue is absolutely gorgeous. We had to cancel our original wedding in the interior due to forest fires and they were able to squeeze us in with under two weeks notice. This venue is the full package- beautiful scenery and amazing food. We had the absolute best day and I would highly recommend Chestnut Springs to anyone planning a wedding.

Sent on 02/08/2021

Linda G. · Married on 31/07/2021

Will definitely book them for next party

We had them for our annual family picnic. They arrived on time with very friendly staff and were quick to start setting up. The buffet tables were set up really nicely with labels of what kind of pizzas they were going to serve. ALL the pizzas were amazing and our guests LOVED them and didn't stop commenting on how good they were and how much they loved the crust. They also served 2 kinds of salad and then…. THE DESSERT PIZZA!! People went crazy over it - so delicious.
Thank you so much for an amazing experience and I will be booking again for next year.

Sent on 08/08/2021

Chestnut Springs's reply:

Thank you so much Linda. Your event was well executed and a pleasure to serve. I hope we will have the opportunity to serve you again in the future.

Rebecca L. · Married on 08/08/2020

Backyard Chic Wedding at the Cidery

We could not be happier that we chose to have our wedding at Chestnut Springs Cidery. The venue offered amazing views and lots of space for guest entertainment. We loved how everything was included and could have our ceremony and reception at one location. We also did not need to go anywhere to get some breathtaking pictures to reminisce over for years to come. We would highly recommend using Chestnut Spring's Mobile eatery as the food suites the venue perfectly. Lastly, Chestnut Springs also has two AirB&B options for accommodations if you're from out of town that are not only conveniently located, but very modern and beautiful.

Photo Credits: Joanne Bos Photography

Sent on 01/02/2021

Chestnut Springs's reply:

Thank you so much Rebecca. We loved hosting your event.

You guys were the perfect couple and we wish you years of happiness.

Rachel T. · Married on 25/07/2020

Highly recommend - very flexible

We had to unfortunately cancel our booking due to having to move our wedding, and the truck being unavailable. However, I'd highly recommend this company due to their flexibility. We got our full refund back, no questions asked, without any problems. I appreciate that this company had this policy as a wedding costs a lot of money, and it is nice to know a company cares enough to allow for flexibility and any necessary changes. We were sorry to not be able to use their service as we love their pizzas at the Billy Miner Pub!!

Sent on 01/02/2021

Chestnut Springs's reply:

Rachel I'm so sorry we weren't available fir your new date. Thank you for your kind review and we wish you a happy wedding and many years of a blessed marriage.

Savannah B. · Married on 09/09/2016

It was like having family member cooking for us on our wedding day

Chestnut Springs Mobile Eatery provided an amazing feast, we highly recommend them, we wanted food that was talked about at our wedding and they delivered. Beer and Pizza to start the afternoon and a pig roast for dinner and yes, all the trimmings. BBQ Sauce to go with the pork, baked beans, coleslaw and cornbread! The pizza options are endless and we decided to let them pick for us, we mentioned food that was talked about, have you ever had a Pear & Blue Cheese pizza - us either but it is still talked about! Chestnut Springs Mobile Eatery will come to you and not in the usual food truck style but custom old trucks which fit in perfectly for our venue however if you do not have a venue Chestnut Springs offeres an amazing property with Air BnB suite close by.

Sent on 04/02/2021

Chestnut Springs's reply:

Savannah catering for you Kyle was a true pleasure. Let's get together for drinks at the Billy. Miner next time we're in Maple Ridge.