29 reviews
Quality of service

5 out of 5 rating

Response time

5 out of 5 rating

Professionalism

5 out of 5 rating

Value

5 out of 5 rating

Flexibility

5 out of 5 rating
4 User photos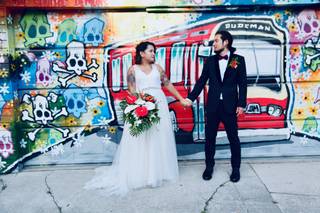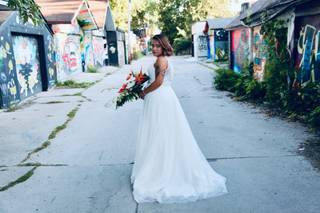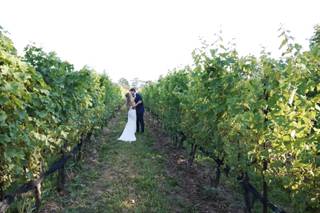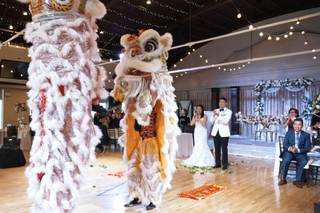 Sarah W.

Married on 15/10/2022

Amazing in every way!

No words to describe what Chris put together on the day of our wedding. He battled through what seemed like the coldest day of the fall on Oct. 15, and produced an absolutely perfect wedding video—you would have never known how cold it was! Chris was a pleasure to work with leading up to our big day as well. Very communicative and always able to get a hold of. He was very clear on pricing, breaking it down and discussing any concerns we may have had. We highly recommend Chris from Sure Hearts Weddings for any of your videographer needs.. a true gem of a person and master of his craft!

Sure Hearts Weddings's reply:

Thanks so much Sarah! You and Tyler gave me a lot of laughs while editing and on the day of your wedding (a bit cold, yes, but I'd describe it more as WINDY!). You were also a pleasure to work with all along the way. All the best to you, Tyler and Molson!!

Melissa M.

Married on 23/07/2022

Wedding Videography

We are so thankful we decided to use Sure Hearts for our wedding videography. Chris was there for us throughout our entire wedding day, and captured all the little details so we can relive them forever. Not only are his videography skills top notch, he's also an amazing person with a heart of gold. We highly recommend using Sure Hearts for all your videography needs!

Sure Hearts Weddings's reply:

Thanks so much for your kind words, Melissa! You guys were a pleasure to work with even with the hot hot day we had! Special thanks to your dad for sending those audio clips for me, lol! Glad I could be a part of it all and give you something to look back on. All the best to you and Alex :)

Susie S.

Married on 16/07/2022

Highly recommended!

Chris was phenomenal! He was incredibly accommodating while we had to reschedule a few times because of covid. We originally met Chris when he was the videographer at my best friends wedding and we knew we had to book him for ours. Chris has such a calm demeanor, which helped so much during the chaos of the day and allowed him to capture all the best moments without even being noticed in the room. The footage is incredible.

Sure Hearts Weddings's reply:

Thanks for your kind words, Susie! It was a pleasure to be part of your special day and to see Lisa and Marco again :) They are such a nice couple and it's easy to see why you guys are all friends. Just good people all around- all of you! Really enjoyed the conversations we had and hope to see you guys again in the future :)

Are you interested?

Send a message

Vince M.

Married on 09/07/2022

What a perfect experience

Amazing, Chris was outstanding, we couldn't have asked for a better videographer. He was so involved I caught him crying, laughing, dancing and truly a part of our wedding. The video that came out was something out of a story book. It had every aspect of fun, love and care that we tried to present in our wedding. He caught all of the moments and didn't miss a beat. The wedding video was 16 minutes long and captured the love and affection my wife and I have for each other. We were crying tears of happiness through the whole video thank you Chris and Sure Hearts Weddings.


Breanna V.

Married on 22/04/2022

Amazing videographer!!

Chris and the Sure Hearts team was a fantastic choice as our wedding videographer. He made communication super easy and was so flexible even with some rescheduling we had to do because of COVID. He was able to capture the feel of our wedding day perfectly and we were so happy with the final outcome! We're so excited to rewatch the video with family and friends over the years. Thank you Chris and Sure Hearts!!

Sure Hearts Weddings's reply:

Thanks Breanna! Had a lovely time shooting for you and Matt and I'm thrilled you were happy with the final product! All the best to you guys!

Ann H.

Married on 11/09/2021

Incredible and extremely talented, would give 10/5

Chris invests himself and his time into capturing the perfect day. Everything from his edits, the camera movement, the music, the cuts, audio, literally everything captured the true essence of the day. His work displays his keen attention to detail and all that is important to you. It took a couple months to get the video back but it was absolutely worth the wait!! Would recommend him to anyone in a heartbeat. He is incredibly talented in his craft. He was very responsive when I asked for updates. The video ended up being my favorite thing to come out of the wedding.

Sure Hearts Weddings's reply:

Aww thanks for having me, Ann! You and Elzo are a sweet couple and I had a lovely time at your wedding :) So glad you and your families enjoyed the final product so much! :) Thanks for your kind words.

Mark K.

Married on 29/08/2021

Professional and High Value Service

Chris was the videographer for our wedding in August 2021 and we could not be happier with the experience. From start to finish he was professional, flexible, attentive, and responded promptly to questions. In the days leading up to our wedding, he made sure to know the details of our wedding so he wouldn't miss a shot.

The day of our wedding, Chris was friendly, positive, and easy to work with. He took a "fly-on-the-wall," non intrusive approach to shooting, which is great during a very hectic day. We were speechless when we received the final product, it surpassed all expectations. Chris captured all the important moments and put them together beautifully. The way the scenes flowed seamlessly together with our vows and music, you can tell Chris put in a great deal of care and thought into the editing. We are truly grateful. Chris provides a high value service and we would recommend him to anyone.


Lauren

Married on 21/08/2021

Easy to work with, Beautiful Videos -- HIRE NOW!!!!

HIRE. SURE. HEARTS. It will be one of the best things you ever did for your wedding (besides marrying your spouse!). Chris was amazing to work with start to finish. He is kind, enthusiastic, detail-oriented and went above and beyond for us before, during and after our wedding day. For example, we wanted a camera up on the balcony of the church during the ceremony. He did a site visit on his own to understand the space and worked during our rehearsal to ensure his setup, and then edited together a beautiful result with sweeping views of the Cathedral from the balcony.

A lot of the sample videos we saw from other videographers felt like Netflix trailers, with lots of slow-panning and modern techniques that we felt would be dated in a few years. Chris' videos were well-organized, timeless and joyous. He really captured the positive and meaningful emotions of the day. He as also VERY accommodating with all of our editing requests and changes, which there weren't many of since his video edit was so wonderfully thought out and brilliant!

Beyond his technical acumen, it's obvious that Chris truly cares about the couples and his job. He listened well and was very attentive to our needs and requests. When you work with Chris, you will feel like you can trust him easily, leaving the work of capturing one of life's most important moments into his capable hands. Don't hesitate, BOOK NOW!!!

Sure Hearts Weddings's reply:

Lauren! It was a pleasure being part of your special day. You guys were very thoughtful, kind and considerate to me all along the way and I'm glad we connected so well. Andrew also enjoyed himself and had nothing but good things to say. Thank you so much for the card and bottle of wine! All the best to you and Alex- I can tell you guys adore each other :)

Jenn G.

Married on 17/04/2021

Wedding video of my dreams!

Look no further! If Sure Hearts Weddings is available on your day, BOOK THEM. If you are on the fence about getting a wedding video done at all, get off of it and book them! You will treasure what they capture. I know we do! The day goes by SO fast, and being able to see a video of it all is such a gift. We also were able to add the raw footage to our package, and having high-quality (visual and sound) of the speeches our loved ones gave is so wonderful. Highly recommend that, as it's way better than what your aunt will capture with her iPad. ;)

On our wedding day, Chris was everywhere but also no where. Our video includes moments we didn't even realize he was present for, which allowed us to be in the moment. The way he cut it all together, the way he added the music and the slow-mo in some moments... ah, I just love it!

His talents aside, Chris is a really nice and easy-going person. He's the kind of person you want there on your wedding day because he won't add to the stress or fuss. He rolls (no pun intended) with it. I also have to mention that we will always appreciate his patience and flexibility with us because we changed wedding plans....a lot of times...due to the panny.

Sure Hearts Weddings's reply:

Jenn! You and Cam were fantastic to work with. Thank you for including me on your special day, which alas, you were finally able to have! I was happy to take part and capture the day so you'll have something to look back on in the years to come :) Best of luck to you both :)

Molly

Married on 24/10/2020

Perfectly captured

Our video is absolutely perfect! We love how Sure Hearts captured the vows and also the intention of the ceremony. Everything came across beautifully.
Are you interested?
Send a message