Reviews
5.0 out of 5 rating
Quality of service

5 out of 5 rating

Response time

5 out of 5 rating

Professionalism

5 out of 5 rating

Value

5 out of 5 rating

Flexibility

5 out of 5 rating
100%
Recommended by couples
7 User photos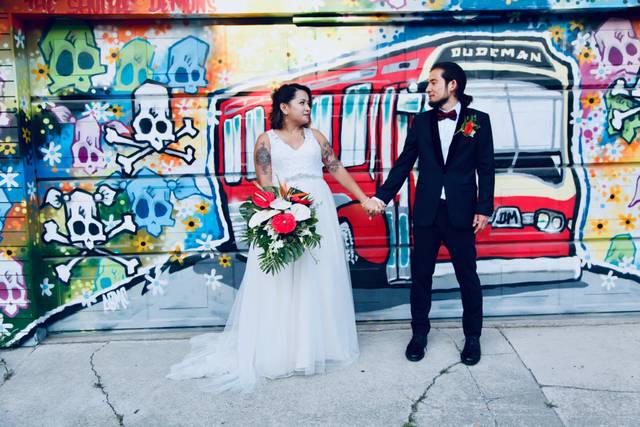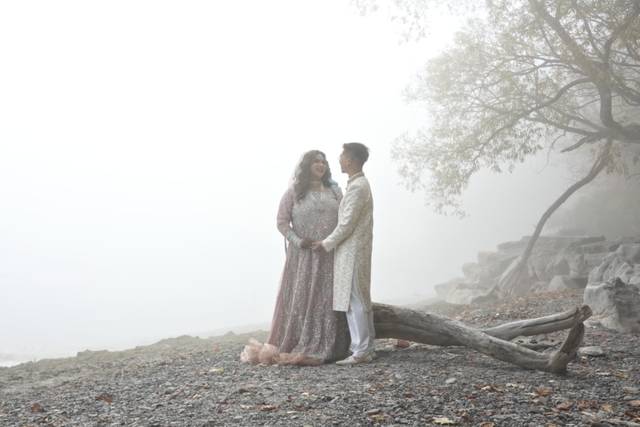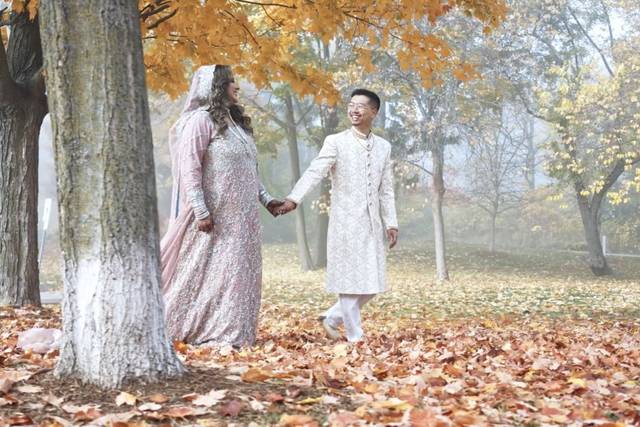 + 3

Photos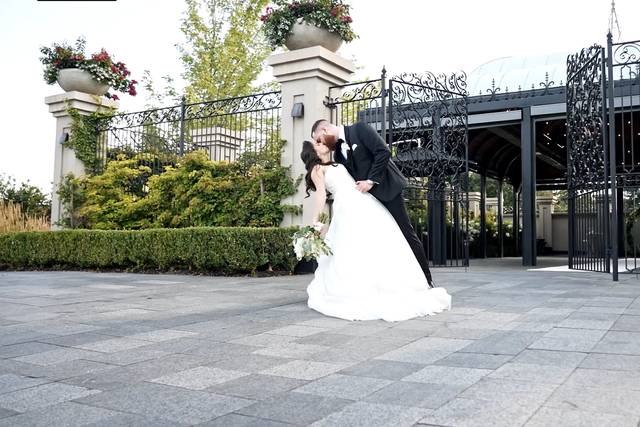 Alexandra H.

Married on 19/11/2022

Exactly what we had hoped for!

Chris was such a pleasure to work with! My (now) husband and I were on the fence about hiring a videographer, but after watching videos of other weddings that he had captured, we knew we had to have him! From our first emails with Chris, he joined us on Zoom calls with our coordinator and answered our many questions along the way. He took the time to listen, worked amazingly with all of our other vendors as with us, caught such special moments and had so much patience with us when it took us forever to pick the perfect music to accompany our video. He was an active participant in making tweaks to our wedding itinerary to make sure we could capture everything! We cannot say enough good things about Chris' professionalism and talent!

Sure Hearts Weddings's reply:

Thanks so much Alex, it was a pleasure working with you. You were always so communicative and understanding, and your family is so sweet! I wish you and Mark well!

Fatima K.

Married on 30/10/2022

The BEST videographer ever!

I'm not a very tech-savy person so I left the decision of choosing/booking a videographer completely up to my husband and can confidently say it was one of the best decisions made for our wedding! We booked with the best videographer!

He captured every moment so beautifully and was so flexible with our last minute itinerary changes, it was the end of October and it was cold/foggy out and he took this opportunity to make the most magical looking concept I've seen. Our highlight reel looked unreal because of how creative he was using the fog as a prop.

He is such a hard worker with amazing work ethic, always ready to go shooting every single moment, I had to double check at the end of tbe night to make sure he had eaten because I never saw him take a single break! He is so kind, easy going and fun to work with. I felt so comfortable working with him and he is fun to talk to as well - overall amazing human!

The highlight reel was edited so nicely with the perfect moments and parts of the speech added. I get emotional every single time I watch it because of how perfect it is, I was very surprised and impressed at how great of an understanding/eye he has for South Asian weddings as well!

Delivery time for our final product was literally in a week, I really don't know how he does it but it is a testament of how he is willing to go above and beyond to make his clients happy.

Sure Hearts Weddings's reply:

Thanks so much Fatima! I had a lovely time at your wedding- I could really feel the love! I knew from our first meeting at Timmies we were a great match! You guys are such good people and I'm really glad you're happy with the final product and that I could give you something to look back on. I thought the fog really worked! Made your footage really unique. All the best to you and Ben :)

Ben

Married on 30/10/2022

Go With Sure Hearts (Coming from a professional photographer)

I spent a few weeks trying to find a videographer that I truly liked. Speaking from experience, I am a professional photographer and have also shot/filmed a handful of weddings so I know what I wanted. Chris shot everything in either 24/60/120, giving a beautiful mix of cinematic with cool transitions to slow-motion. He beautifully captured the light on our couples shoot, and really got the moment. His mix of editing, as I requested additional external audio, turned out amazingly. He intercut all the speeches together and really did an excellent job picking the background music (we gave him suggestions but he picked the one we had wanted, which fit perfectly the vibe). Overall, for the price, turnaround, quality of work, personality - we are super impressed. He was great to work with and was super easy going on the day of.

Pick Sure Hearts Weddings, this guy knows what he's doing, and he's great to work with! I would highly recommend to anyone.

Sure Hearts Weddings's reply:

Thanks for your kind words, Ben! You guys were super easy to work with and very communicative. I'm glad I could please a fellow professional :) You and Fatima are great humans and I could really feel the love between you two! I know you guys will have a great life together. All the best.

Are you interested?

Send a message

Sarah W.

Married on 15/10/2022

Amazing in every way!

No words to describe what Chris put together on the day of our wedding. He battled through what seemed like the coldest day of the fall on Oct. 15, and produced an absolutely perfect wedding video—you would have never known how cold it was! Chris was a pleasure to work with leading up to our big day as well. Very communicative and always able to get a hold of. He was very clear on pricing, breaking it down and discussing any concerns we may have had. We highly recommend Chris from Sure Hearts Weddings for any of your videographer needs.. a true gem of a person and master of his craft!

Sure Hearts Weddings's reply:

Thanks so much Sarah! You and Tyler gave me a lot of laughs while editing and on the day of your wedding (a bit cold, yes, but I'd describe it more as WINDY!). You were also a pleasure to work with all along the way. All the best to you, Tyler and Molson!!

Adrian H.

Married on 05/08/2022

We couldn't ask for more!

Choosing Sure Hearts Weddings to capture your wedding is the best decision you could ever make. I have only amazing things to say about their services and their team..all of which I'm sharing with you now.

Chris and Andrew filmed our wedding. They are incredibly talented, trustworthy and punctual - they know what they're doing and have all the right gear, asking all the right questions ahead of time. All of this, happening in the background. The team is focused and approachable..which also means they'll work well with other vendors like the photographer. We were so comfortable inviting them in to share a special occasion. I was the Bride and was fortunate to have Chris visit my family home before the ceremony. Thank you Chris!!

When my spouse and I were looking for wedding vendors, talent, affordability and trust were important to us. Sure Hearts checks all of those boxes. You will get your money's worth. We opted for 2 photographers and we absolutely love our wedding videos. They captured every special moment, hug, hilarious dance move and guest games. At your wedding (whether 1 day or week-long), there will be moments that you won't be part of with your guests because you're walking around or too busy dancing (or at the bar!). The Sure Hearts team will be there for you where you can't....and you'll get to see these moments in your final products!

Thank you Chris and Andrew for your artistic talents and for putting together something so special for us...a keepsake that we'll cherish forever!! We're so glad we found you. Adrian and Mari - Summer 2022

Sure Hearts Weddings's reply:

I'm so happy you're pleased and Andrew & I could provide you a little something to look back on in the coming years. You were both FANTASTIC to work with and I don't think I've seen so many kisses at a wedding (the Italian double kiss was very prominent that day!) Funny enough, I'm writing this from Rome at the moment! So ciao from the motherland!

All the best to you guys!

Melissa M.

Married on 23/07/2022

Wedding Videography

We are so thankful we decided to use Sure Hearts for our wedding videography. Chris was there for us throughout our entire wedding day, and captured all the little details so we can relive them forever. Not only are his videography skills top notch, he's also an amazing person with a heart of gold. We highly recommend using Sure Hearts for all your videography needs!

Sure Hearts Weddings's reply:

Thanks so much for your kind words, Melissa! You guys were a pleasure to work with even with the hot hot day we had! Special thanks to your dad for sending those audio clips for me, lol! Glad I could be a part of it all and give you something to look back on. All the best to you and Alex :)

Susie S.

Married on 16/07/2022

Highly recommended!

Chris was phenomenal! He was incredibly accommodating while we had to reschedule a few times because of covid. We originally met Chris when he was the videographer at my best friends wedding and we knew we had to book him for ours. Chris has such a calm demeanor, which helped so much during the chaos of the day and allowed him to capture all the best moments without even being noticed in the room. The footage is incredible.

Sure Hearts Weddings's reply:

Thanks for your kind words, Susie! It was a pleasure to be part of your special day and to see Lisa and Marco again :) They are such a nice couple and it's easy to see why you guys are all friends. Just good people all around- all of you! Really enjoyed the conversations we had and hope to see you guys again in the future :)

Vince M.

Married on 09/07/2022

What a perfect experience

Amazing, Chris was outstanding, we couldn't have asked for a better videographer. He was so involved I caught him crying, laughing, dancing and truly a part of our wedding. The video that came out was something out of a story book. It had every aspect of fun, love and care that we tried to present in our wedding. He caught all of the moments and didn't miss a beat. The wedding video was 16 minutes long and captured the love and affection my wife and I have for each other. We were crying tears of happiness through the whole video thank you Chris and Sure Hearts Weddings.


Breanna V.

Married on 22/04/2022

Amazing videographer!!

Chris and the Sure Hearts team was a fantastic choice as our wedding videographer. He made communication super easy and was so flexible even with some rescheduling we had to do because of COVID. He was able to capture the feel of our wedding day perfectly and we were so happy with the final outcome! We're so excited to rewatch the video with family and friends over the years. Thank you Chris and Sure Hearts!!

Sure Hearts Weddings's reply:

Thanks Breanna! Had a lovely time shooting for you and Matt and I'm thrilled you were happy with the final product! All the best to you guys!

Ann H.

Married on 11/09/2021

Incredible and extremely talented, would give 10/5

Chris invests himself and his time into capturing the perfect day. Everything from his edits, the camera movement, the music, the cuts, audio, literally everything captured the true essence of the day. His work displays his keen attention to detail and all that is important to you. It took a couple months to get the video back but it was absolutely worth the wait!! Would recommend him to anyone in a heartbeat. He is incredibly talented in his craft. He was very responsive when I asked for updates. The video ended up being my favorite thing to come out of the wedding.

Sure Hearts Weddings's reply:

Aww thanks for having me, Ann! You and Elzo are a sweet couple and I had a lovely time at your wedding :) So glad you and your families enjoyed the final product so much! :) Thanks for your kind words.
Are you interested?
Send a message