115 reviews
Quality of service

4.8 out of 5 rating

Response time

4.8 out of 5 rating

Professionalism

4.8 out of 5 rating

Value

4.7 out of 5 rating

Flexibility

4.8 out of 5 rating
125 User photos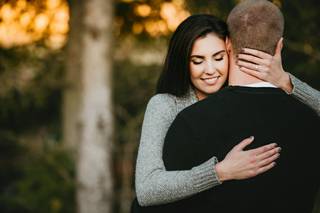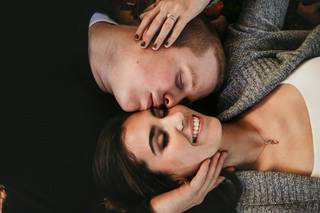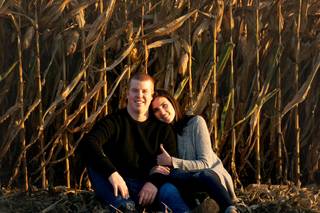 + 121

Photos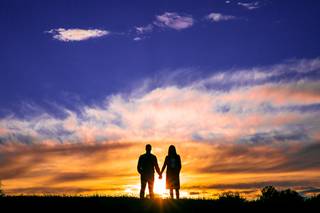 Michael

Married on 04/06/2022

The ultimate let down, Sneak, and Thief.

My wife and I had our wedding this past July. Shawn was supposed to be in attendance, and he certainly did not show. The worst part was, this did not surprise us.

We had originally paid Shawn in January of 2020, shortly before Covid. We paid him over $3700, cash up front, as requested for his "discount rate". A year passed and we contacted him as our needs for our wedding had changed. Shawn assured us he would accommodate us and not to worry, we'd be in touch before the wedding. We then spent the next 5 months trying to get in contact with Shawn, leaving multiple phone messages, emails, and social media messages. Shawn continued to ignore us, over and over again. Eventually, we had to make the heart breaking decision to find a new photographer a month before we got married. We were extremely lucky being able to find someone so last minute.

Since then, Shawn has continued to ignore my repeated emails and requests for refund. I even messaged him under a fake name here and he immediately responded, but when I revealed who I was, he stopped communicating with me. I have made multiple posts on his social media accounts warning people away from him services, but he has continued to delete them and has ultimately blocked me.

I have been in touch with a law firm out of Toronto who informed that since our amount was so small, Shawn would be able to dodge us in court forever and it wouldn't be worth the trouble to litigate this matter. Since this time, several other victims of Shawn's schemes have come out of the wood work to speak to me and they all experienced similar issues with Shawn. If you look hard enough on the internet, you will find that Shawn has made a habit of doing this and has continuously scrubbed his internet presence.

I highly discourage ANYONE from using Shawn's services. It simply isn't worth the money, trouble, and potential heartbreak.

George G.

Married on 23/10/2021

Do Not Hire!

DO NOT HIRE!!

Shawn and Clint have a history of scamming their clients when they are in breach of contract. This is not a one time thing and dates back to when they ran Renaissance Studios. Both appear very friendly, accommodating and easy to work with, but when things start to go sideways they disappear with no response.

They operate under 3 companies currently:

Van Daele and Russell Photography
Shawn Van Daele Photography
Clint Russell Photography

We personally had hired Van Daele and Russell Photography with a 10 hour 2 photographer package and due to Covid changed it to a 6 hour 1 photographer package at a different date.

We were always dealing with Shawn and Clint was always positioned to us a second photographer and never a lead photographer.

Six weeks before our wedding we received an email from Shawn letting us know that he broke his collar bone and could no longer photograph our wedding. In his email he said:

"Please let me know when you have a chance what you would like to do, if you are uncomfortable with any of this and find another photographer you are more comfortable with who is available, I can also refund you. I am sorry to have put you in this situation and it is bothering me as much as I am sure it is bothering you. Thanks again for your understanding, kindness, and patience."

After considering Clint to replace Shawn as our photographer, we declined as he was not a lead photographer and his work was not nearly as good as what Shawn produced. After informing Shawn of our decision he went silent for 15 days, didn't answer emails, didn't answer phone calls, didn't answer Instagram messages, nothing. It wasn't until I posted publicly on Clint's Instagram account that I heard back from Clint saying Shawn would get back to us. Clint then blocked me from his Instagram account.

Shawn said he tried to send us our entire deposit back, but said there was some sort of error. Then about 2 hours later he said he was going to hold 20% since I cancelled on him and didn't want Clint to photograph the wedding. Not only was it Shawn and Clint that breached the contract, they withheld 20% of the original 10 hour 2 photographer package, not the 6 hour package we tried to reduce to. I even offered a settlement for them to keep 20% of 6 hour package but they ignored it and kept the deposit on larger package. This has resulted in Shawn and Clint holding onto $1,000 of ours even though they breached contract, they cancelled on us and they did absolutely no work.

In all of our communications Shawn and Clint did not once acknowledge their wrong doing, they only talked about withholding 20% and ignored everything else about our emails.

I have since found 4 other people that are in the same position as me and it looks like Shawn and Clint are doing this to every one. Some couples have already sued them.

One conversation that was had with Clint by one of the other people in the same position stated that Clint said "if you take us to court we will just bankrupt the company and no one will get their money back".

It looks like Shawn and Clint give just enough money back to people so it won't be worth it for the client to take them to small claims court.

Shawn and Clint are two of the most truly disgusting individuals I have every dealt with. They have no ethics and no morale compass to be able to do this to couples when they are trying to get married, an already extremely stressful time.

I understand Shawn does good work but he is not the type of person you want by your side while planning a wedding. He is untrustworthy, unreliable and if his plans change on his end he will drop you as a client and not give you your money back.

Clint is just as bad as Shawn but does worse work.

Find yourselves another photographer because these are not the right people to have on your team during your wedding.

Feel free to reach out to me, happy to share emails and more detail.

Stephanie L.

Married on 18/09/2021

Engagement Photos

I absolutely loved working with Shawn, who shot our engagement photos. He understood exactly what myself and my fiancé were looking for and how we interact as a couple. For two people who weren't overly excited about having photos taken of us, we ended up having the best time. I would highly recommend.

Are you interested?

Send a message

Marc R.

Married on 21/08/2021

Next-level service through pandemic

We postponed our August 2020 wedding to 2021, and through the uncertainty, Shawn was extremely responsive and kind. He offered a variety of dates which helped us form a new plan. We're certainly looking forward to celebrating next year, but my wife and I just couldn't let our original date pass…

It started as an ordinary backyard BBQ for our immediate family. When they least expected it, we had our officiant and string duo crash the party – we were having a pop-up backyard wedding! And Shawn was there to capture all of the shock, confusion, tears, and pure joy in the moment!

We can't thank Shawn enough for his role helping us pull off our surprise wedding! Not only did he capture everything beautifully – a mix of emotional candids, fine details, family group shots, and romantic newlywed moments – but he was responsive, flexible, dependable, and simply the nicest human being throughout the entire process, especially when the plan was unravelling. (Backstory: my brother-in-law had major car troubles on highway, so I sprung it on the vendors if we could delay our surprise ceremony time with very short notice. Shawn was incredibly accommodating and prioritized our special event over his own personal plans that evening, a testament to the professionalism, sense of duty, and high-touch service he provides.) Our afternoon ceremony became a golden hour ceremony and went off without a hitch.

Shawn's passion for what he does and who he serves is palpable. It was evident that he was invested in our love story, our family, their emotions and their experience. As Shawn posted and blogged about our special day, I proudly shared his recount with family and friends who couldn't attend – at a time when we're forced to be distant, his storytelling has never been more valuable.

I can't recommend Shawn strongly enough. We're beyond excited to have him on our team for 2021!

+ 6

Photos

Jenny S.

Married on 08/08/2021

Beautiful photography

We had a wonderful time doing our covid wedding shoot with Clint - he took a lot of time and detail to help us get comfortable and the teasers look amazing ! Highly recommended. We really look forward to working with him next year and appreciate the flexibility Clint and Shawn extended during covid. Our family was also very very impressed.

Sydney L.

Married on 10/07/2021

The best photographer ever!!

We hired Van Daele & Russell to do our engagement photos as well as our wedding photos next year. He was recommended to us by our venue, and WOW, he did NOT disappoint. Having recently done our engagement shoot with Shawn, we can honestly say that he makes the process as easy and fun as possible. He was also willing to travel so that we could get the photos done at our favourite location. We just got our engagement teasers back from him, and if they are any indication of how beautiful our wedding photos will be, we already know that we made the right choice in our photographer. We feel extremely confident that Van Daele & Russell is the best photographer we could have chosen to capture our relationship and love. Thank you so much for your care and attention to what we wanted from our photos, and for exceeding our wildest expectations!

Chelsea V.

Married on 11/06/2021

Best Decision I Made

Shawn is AMAZING. He has been great since we first starting emailing about booking Van Daele and Russell for our wedding photography!
Our engagement photos had to be rescheduled 3 times due to weather and Shawn made sure to accommodate new dates and made himself available on very short notice to get our engagement photos done!
We finally got to meet Shawn just the other week to do our engagement photos and all I can say is WOW! He is literally AMAZING! Both Kyle and I were nervous and thought pictures may be awkward as we had never done anything like this before! But Shawn made it such a great experience, coaching us on how to pose and letting us be us; capturing amazing moments that we will cherish forever!
Kyle and I are so excited to work with Shawn for our wedding next year and can't wait to see what beautiful pictures he captures!

+ 5

Photos

Natalie F.

Married on 24/04/2021

Wedding Photography

When we became engaged in November 2018 we had only one photographer in mind and immediately contacted Van Daele & Russel. The time finally came to have our engagement photos this week and we cannot thank Shawn enough for an incredible experience. We felt comfortable throughout the entire session, his creativity and ability to capture our relationship in a fun loving way was outstanding. The resulting photos are more than we could have ever imagined. We are beyond excited to share our wedding day with Shawn and see the beautiful photos to come!

Hayley

Married on 05/03/2021

Heartbreaking, horrible experience.

Shawn was our wedding photographer. He took phenomenal photos - so we hired him for my maternity photos when I was pregnant with my first child. We paid him IN FULL up front.
He took my photos March 5th 2021.
On April 5th I asked if they would be ready before my daughters birth and he promised them within the week.
On April 27th (after she had been born) I requested them again and was again told I would have them within the week.
On May 21st I text him inquiring where my photos were. No reply.
Each time I messaged him I would have to send multiple texts to his phone and messages to his facebook account just to get his attention/make sure he saw them. He took WEEKS to reply and often just never did. (Keep in mind I have him on all social media accounts and though he couldn't find the time to reply to me he could still most multiple times each day on all platforms...)
I messaged him again June 3rd. He once again promised I would have my photos - this time by the end of the day.
It is now June 8th and Shawn has chosen to ignore every message I've sent over the last 5 days. I have sent messages to his phone, Facebook, personal Instagram account and photography account. All my messages have been "delivered" and yet no reply to anything.
I became so upset and frustrated I asked my husband to take over trying to contact him. He messaged Shawn many times over the last 3 months and has not received one reply.
We are out $370 not to mention the only maternity photos I had taken. I'm a brand new mom with zero photos of my pregnancy because of this horrible person. He has caused me so much stress and anxiety. He has withheld the photos I was so excited to one day share with my daughter. He is SO unreliable, unprofessional, and OBVIOUSLY DOES NOT CARE THAT WHEN SOMEONE HIRES HIM TO DOCUMENT A MAJOR LIFE MOMENT HE HAS A RESPONSIBILITY TO DELIVER THE PHOTOS HE TOOK or at the very least RESPOND TO A PAYING CUSTOMER.
I cannot stress this enough: DO NOT HIRE SHAWN.

Joanna

Married on 27/02/2021

Sadly, Unreliable

Short Version

My fiancé and I booked a wedding/engagement package with VanDeale and Russel, and paid for it in its entirety upon booking. Shawn was to be our lead photographer and we were to meet him on Nov. 13th to have our engagement shoot. This never happened as Shawn cancelled three hours before we were scheduled to meet. He did so via an extremely informal email though cited he was being tested for Covid and would not have the results for three days. We were initially concerned for his health but learned he was still active on social media and that he shot another wedding the next day. I emailed him to express my concern but did not hear back. It has been exactly two months since he cancelled our shoot and we have only heard from Shawn once, despite numerous emails on our part. In his one email, he admitted fault but still offered to shoot our wedding, which we declined. We offered to work with Clint (his partner) instead but he was unavailable for our wedding so we requested a refund. We have heard nothing in the month since, and with our wedding next month, we now must pursue legal action to try to recover the thousands of dollars paid to VanDeale and Russel. While his work is lovely, we have lost all trust in Shawn as a professional.

Long Version

My fiancé and I booked VanDeale and Russell as our wedding photographers for our Feb. 2021 Wedding in January of last year. We selected one of their larger packages which included two photographers, 11 hours of coverage, and an engagement shoot, all of which was PAID IN FULL upon booking. Shawn was to be our lead photographer and was prompt in answering all questions during the booking process.

As time passed into the Fall of 2020 and I had received no communication from Shawn regarding our engagement shoot, I decided to send him an email. He let me know that he forgot to prompt my profile for the engagement questionnaire so he forwarded that to me and I filled it out immediately. As my fiancé works in Toronto, we asked for a weekend shoot if possible and Shawn offered us some dates in November as those were the only weekends he had free. As we were hoping for a fall engagement shoot, I quickly replied asking which October weeknights he was free instead (my fiancé would take time off work) but that is when Shawn's communication became a bit delayed, taking upwards of 10 days to reply to emails. Collectively, we could not make an October date work so we settled on having the shoot on Nov. 13th.

As our shoot was scheduled for a Friday, my fiancé had to take the day off work. We had both prepared prior, and having never been professionally shot in out 11 years of dating, we were really excited. The shoot was scheduled for 3:00 pm but at 11:30 that day, Shawn sent us an extremely informal email cancelling our shoot. He said that he had left his shoot the night prior not feeling well, so he had decided to go get a Covid test and would not have the results for three days. While we were frustrated about the last minute communication (despite not being well the night before) with no alternate options even explored, we were understanding given the current climate with Coronavirus. Shawn did reach out to us the next morning, explaining why there was no alternate photographer available and reiterating that he was "*VERY*VERY* sick", offering us a day the next week. We promptly responded wishing him a speedy recovery and hoping the best for him, but let him know that the day offered would not work for us and we would need to come up with another date. That is when it all fell apart.

After not hearing back for a few days regarding the reschedule, I learned that Shawn had shot a wedding the day after cancelling on us, despite still waiting on his Covid results; He posted the photos on his professional social media, and selfies of himself at the venue on his personal account. He was also actively online the day he cancelled on us so upon seeing this, I was extremely disheartened.

On Nov. 17th, I sent both Shawn and Clint a heartfelt email, citing my hurt and frustration with the situation. I tried to be reasonable and genuine, and shared that I felt with our payment already received, it seemed like we were not valued. I also expressed that upon receiving his email, I was also genuinely concerned about Shawn's health given the severity of Covid19, so to see that he either lied or disregarded the regulations was very disappointing.

Shawn did not reply to this email for over a month. We followed up weekly and heard from Clint in early December, letting us know he was trying to get a hold of Shawn as well. We eventually had to threaten legal action, but on Dec. 18th, Shawn replied. In his email, he took responsibility and let us know he understood if we no longer had interest in him photographing our wedding, though offered to still do it. We immediately replied and let him know that unfortunately we had lost trust in him but would be willing to work with Clint, trying to keep our booking with their business. Clint promptly let us know he was not available on our wedding date so at that point, we asked to terminate our agreement and receive a refund in full.

From that last email in December, we have still not heard from Shawn and it is now January 13th (two months after we were supposed to have an engagement shoot). We have tried to be reasonable and have not even asked for an immediate return of our payment, but just a timeline in which we can expect our funds to be received. Still, we have heard nothing back and now must pursue legal action in order to recover the thousands of dollars we have already paid. We did not have an engagement shoot, no photographer for our wedding next month (we hope to at least try to do a city hall wedding if possible) and no idea if we will ever see the money we paid VanDeale and Russell.

Unfortunately, despite his work being absolutely beautiful, Shawn is unreliable and if you go far back on his past reviews, this has happened before. I am not normally one to post a review, but I would hate for what happened to us to happen to another couple. We wish Shawn all the best and hope he can get back on track soon.
Are you interested?
Send a message