72 reviews
Quality of service

4.9 out of 5 rating

Response time

4.9 out of 5 rating

Professionalism

4.9 out of 5 rating

Value

4.9 out of 5 rating

Flexibility

4.9 out of 5 rating
178 User photos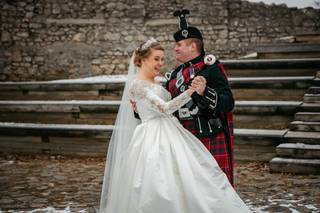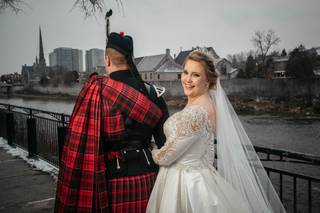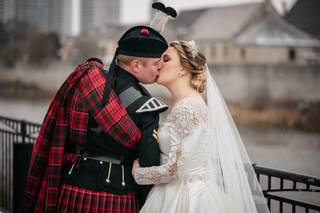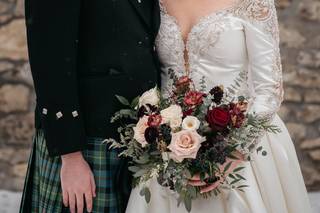 + 174

Photos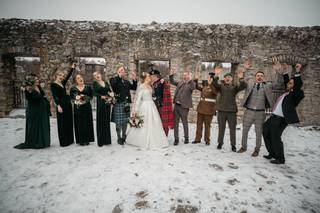 Featured

Jenna C.

Married on 30/09/2022

My Wedding

WOW!! Just an absolute amazing team & company to work with. I had a TMC booked for my wedding in September 2022 & they did an outstanding job. The photos & video turned out more than I could have expected.

Their team is very flexible and will work around your schedule (extending hours if necessary).

They are fast responsive to any questions or concerns you may have and trust me they will NOT disappoint you !

I would highly recommend this company for anything !

They captured every photo at every different angle and it was perfect.

Thank you so much TMC for everything you did for me on my wedding day ! :)
It truly was amazing.

TMC Weddings's reply:

Aweeeeee! Thank you Jenna!!! We absolutely loved your footage too and working with you was effortless! We appreciate your kind words - it means the world to all of us!!!!!

Camilo H.

Married on 09/03/2023

Wedding videography & Photography

This company is extremely professional, and goes the extra mile to make sure everything is done right. They have so many tips that make it so easy to plan the day - couldn't have asked for a better experience from start to finish, thank you so much!

TMC Weddings's reply:

Thank you Camilo! Really appreciate that very much! We are super proud of our communication and organizing skills. We will relay to the team as well! Cheers and Best of luck!

Naz J.

Married on 11/02/2023

Excellent team at the best pricepoint!

I was weighing a lot of options for photographers and videographers. Once I narrowed down to the vendors whose work I really liked - from a technical and artistic point of view - I started comparing prices. TMC came out head and shoulders above the rest: I got a photographer and videographer for 10 hours, with both a secondary photographer and videographer for 5 hours, for the same price as what some photographers were charging on their own. Hillary, the owner, was a pleasure to talk to, and hiring her team was the quickest decision I made (booked her within a week, or so, of meeting her). Oleg was our photographer and he was SUPER fun to work with - he made us both feel comfortable, and we actually had a blast doing our engagement shoot. Can't recommend TMC enough!

TMC Weddings's reply:

Aweeeee! Thank you so much Naz!!! We were so happy to help and Oleg was a perfect fit for you! Thank you so much for your kind words - it means so much to us!! Cheers!!!

Are you interested?

Send a message

Steff M.

Married on 14/01/2023

Amazing experience

TMC was a super experience for us from start to finish. The sales team was really informative and took the time to answer loads of our questions. Nothing seemed too much bother throughout the process. Our photographer was really professional and well organised and made us all relax and have a great time. Our Video and photos were stunning. TMC gave us memories for a lifetime. We would highly recommend! Xx

Janine W.

Married on 08/01/2023

Happy Winter Wedding

This company comes highly recommended by myself and my new Husband! Their ability to respect the fact that we are a private couple was number one - and the level of customer service was beyond what we thought we would receive. To top it off the team was fabulous, and resulted in us having a fabulous experience all over. Absolutely would recommend TMC to friends and family. 5 stars!

Carmen N.

Married on 30/12/2022

Unfortunate

We would caution couples from using TMC weddings for their special day.

Though we appreciate that we were given our deposite back (half the full amount) after our terrible experience, we feel it's only right to be honest and forthcoming to protect other couples.

MEET YOUR PHOTOGRAPHER before you give your deposit!! Following their process, we gave our deposit before meeting with our photographer, in good faith that we would be receiving a professional that knew what she was doing. When we met with the photographer, not only was she super unprofessional, not listening to our asks and constantly interrupting us.

This was a month before our wedding!

If you like this company's photo work and want to go with them, insist on meeting with the photographer first to see if it's a good fit before you fork over half the bill.

TMC Weddings's reply:

Hi Carmen,
We appreciate your care and concern for other brides shopping for wedding photographers. The photographer you were assigned is an award-winning woman, comes with 18+ years of experience, and has completed over 40 weddings for us (with many 5 star reviews), and undoubtedly has a bubbly and vibrant personality. Unfortunately, it wasn't a fit - and we immediately returned your deposit within 2 days of our phone conversation. This is one of the main reasons we provide a free engagement session, so everyone is able to be comfortable with each other, and request a zoom call right after booking with us - which we always go off the client's schedule. We are sorry that your schedule was very busy from Aug-Oct and that the initial zoom call couldn't happen sooner. We also want to apologize for the interruptions during your November call. Occasionally, there can be lags with conversation (internet gremlins), and sometimes people are inspired and excited! We sincerely apologize nonetheless and wish that the opportunity came for everyone to get to know each other better - we do wish you the best of luck with everything!

Piper F.

Married on 17/12/2022

Best of the Best

My photography and videography team were incredible! I could not have imagined a better result of the memories they captured of my special day.

Will O'Hare - Photography
Will was so incredibly kind and flexible on the day of. He was efficient while capturing family photos (which usually take the longest) and understanding when I moved a few things around at the last minute. Based on his portfolio, I chose him for the candid moments he seem to be able to capture, and he did not disappoint. I am so thrilled with all of the staged photos but the moments that myself and my fiancé didn't get to see we cherish even more. It was such a pleasure working with Will.

Cam Herrera - Videography
Cam was a blast from the start. I loved how laid back he was the entire day. There was certainly a lot going on and he managed to capture all of the best moments. Again, candid moments were so important to us and Cam really showed us the best moments of the day. He was so upbeat to work with and worked quickly in chilly weather (so we didn't all freeze!). I am so thrilled that I was able to have him as part of my team that day!

Editing Team
The editing team that TMC uses is incredible! All of the pictures came back beautifully and in less time than they said (especially considering one week was Christmas/New Years!) and the video was so incredible. I even contacted them after they sent me my video to see if they would be able to include another part of the speeches and they turned it around in 1 DAY! Couldn't be more thankful for all the hard work I know they must have put in.

There are not enough words to say how grateful I am to this incredible team for capturing all of the moments I wanted and then some. The pictures are perfect and we can't wait to have them printed and hung up on our wall and the video has been played so many times already that if it were a VHS, the tape would be worn out!

THANK YOU!!!

+ 6

Photos

TMC Weddings's reply:

Wow Piper, thank you so much - we really appreciate this and in such Detail!!! We are so proud of our small team and how hard we work - so when it's noticed - it really warms us up!!! Thank for being an incredible client and making our jobs worth every minute!!! Best of luck to you!

Laura W.

Married on 25/11/2022

Better than our wildest dreams

Sash and Hisham showed up spring into action and almost immediately felt like long lost friends for 2 people not overly comfortable infront of a camera they made us look and feel like royalty. But really our photos speak for themselves!

+ 5

Photos

TMC Weddings's reply:

Hi Laura! Thank you so much! We are so pleased you loved your footage. Best of luck to you and Trevor with married life!!! CHeers!

Moupriya D.

Married on 06/11/2022

100% Happy

Happy is an understatement. The level of customer service here is something that seems to be hard to find. Call and speak to them - you will understand.

Jon

Married on 06/11/2022

Very Happy

We just wanted to say how impressed we were with this company. We helped our daughter pay for her "Major" vendors and this was such a pleasant experience from start to finish. They care very much about their clients and families.
Are you interested?
Send a message