Reviews for SoWedding Photo and Cinema Productions
Awards

7 User photos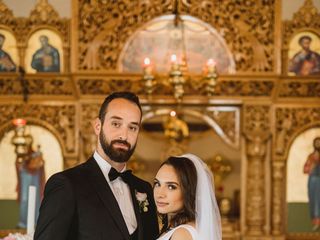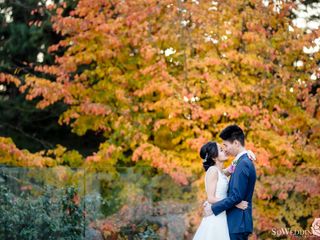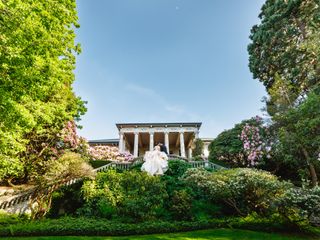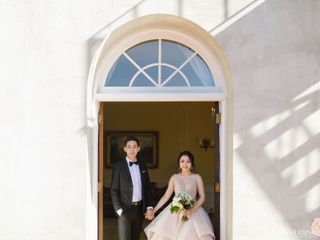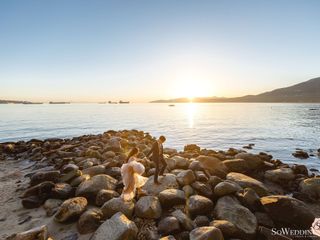 Valerie Caldeira · Married on 22/07/2020

The SoWedding Team is AMAZING!!!

My husband and I were supposed to get married in May 2020. Because of the pandemic, we had to cancel and ended up doing a very small wedding in July 2020. SoWedding was extremely accommodating! We used their photography and videography service and we were soooo impressed!!! On the day of the wedding, the team made us feel so comfortable. They were very reliable and made us feel very comfortable. We LOVED all the photos and the video (I'd definitely recommend getting both services). I have literally watched our video 100s of times because it makes me so happy! They captured so much emotion in the day! We can't thank them enough for being part of our very special day :) We are eternally grateful :) THANK YOU!!!

Sent on 05/11/2020

Nadine Jarry · Married on 20/06/2020

Great Experience!

A COVID-19 wedding requires lots of adjustments and SoWedding were able to be flexible and still capture our day in a safe and professional way, but still brought great energy and positivity.

Sent on 25/06/2020

Brent Armstrong · Married on 20/06/2020

Great experience

Great photos and video and great interactions at the Engagement Photos, Wedding Day and on the phone, online, and texts.

Sent on 18/09/2020

Akylina Pardalis · Married on 14/06/2020

Wonderful experience

Nick and his crew were awesome. They created such a comfortable and lighthearted atmosphere for both my husband and I and our guests. They were professional, kind and gave great instructions on posing. I am so thankful that they were a part of our special day.

Sent on 19/09/2020

Vivian and Kevin · Married on 14/03/2020

One of the best in the business!

It has been such a pleasure having the SoWedding team be a part of our wedding! From our very first meeting, you could tell how passionate the team is about being able to deliver quality service tailored to each couple. Definitely understand why everyone recommends them now! We were so fortunate to have Nick and Luxy as our photographers on our big day. For two people that hate taking pictures, Nick and Luxy's energy made the experience so fun. They took the time to figure out what our style was and truly delivered. We can't wait to show our guest all the amazing moments that they captured. For those getting married, we hope that you're able to have the amazing experience that we did with SoWedding, we promise you won't regret it!

Sent on 17/03/2020

SoWedding Photo and Cinema Productions's reply:

Thanks, guys for the kind words! We feel truly honoured to be working with you throughout this whole process!

Thanks,

Team SoWedding

Elaine Chan · Married on 08/03/2020

SoWedding is so worth it!!

My husband (then fiancé) and I had our wedding in Maui and decided to go with SoWedding because I had personally worked with them before at another friends wedding and absolutely loved their work.

Chermaine was really great at communicating the details with us via phone and email. She was friendly and enthusiastic about our wedding plans. My fiancé and I were living in different cities, so it was only possible for us to do everything virtually—and it worked out! Thanks, Chermaine!

Our destination wedding package included an engagement photoshoot in Vancouver, and my fiancé was only able to come by for a last minute weekend. Nick was really great, he squeezed us in last minute to make it happen! We were so grateful because if he hadn't of done that, we would have had to forego our engagement shoot... and I'm so glad we didn't cause the photos came out amazing! (Despite the pouring rain)

When it was time for our pre-wedding shoot in Maui, Nick, Justin and Chermaine spent most of the day with us driving around the island and finding some really awesome and epic locations to shoot. One thing I will say about the SoWedding team is that they will get down and dirty, into the mud if they must, just for that perfect shot. The dedication and passion they have for what they do is on another level. Not only that, but they make your shoot so much fun! We didn't feel like clients, we felt more like friends having a great time!

On our wedding day, the team was there before expected to scope out the area. They really took some amazing shots capturing our memorable day. All the photos that came back were stunning, and the video was amazing! We had so much fun sharing them with our family and friends!

Thank you team SoWedding for all of your time and effort you put leading up our wedding and for your amazing work on the day of!!

Sent on 26/05/2020

SoWedding Photo and Cinema Productions's reply:

Thanks Elaine and Vincent for having us there! We had a great time there with you all!!!!

Stay safe and hope to see you guys again soon!

Billy and Cynthia · Married on 26/10/2019

Brilliant and Impactful Photography

We were blessed to have SoWedding do our wedding photography. It started with Chermaine's attention to detail during our initial consult as she asked us all the right questions to gauge what our interests and desires were for our vision. Then it continued with Chad's and Lucky's professionalism during our engagement shoot around UBC which resulted in some stunning pictures and captured who we were as a couple. And then it ended with Nick and Lucky's performance on our wedding day. We never would have imagined how important it was to have an upbeat and positive photographer as Nick and Lucky kept up our morale high throughout a long and tiring day. We can't thank them enough for the amazing and creative shots they took, and above and beyond service they provided for us.

Sent on 11/11/2019

SoWedding Photo and Cinema Productions's reply:

Hi Billy and Cynthia,

It's truly an honour to be there!!!! and thank you so much for having us!

Thanks,

Chermaine

· Married on 06/10/2019

One Stop Shop!

We shopped around for different photographers and packages and the one place that stood out was SoWedding. From the beginning, they started off by helping us plan and create an outline for our wedding before getting into wedding photography/package details. This lead us to believe they would take care of us beyond what was expected. We ended up doing everything with them, pre-wedding, wedding day photo/video as well as photobooth and dress rental. Chermaine there was incredible in helping us every step of the way. Nick was our main photographer for our pre-wedding photoshoot and on the wedding day and he was incredible. Our guests loved his sense of humor and most importantly his shots were AMAZING. Thank you SoWedding!

Sent on 08/10/2019

SoWedding Photo and Cinema Productions's reply:

Thnank you Javin and Winnie. It was awesome working on your pre-wedding photoshoot and also your wedding just last weekend!!!!

Nancy Zhang · Married on 02/10/2019

Very Professional services

Sorry to write the review too late. I finished my shooting in Aug 2019. Chermaine did a very good job communicating and organizing all the things in details. Nick and Colin did excellent job on our pre-wedding shoot and videos. All in all, very prefessional team and considerate services. And they have best quality price ratio compared to others.

Sent on 28/02/2020

Scot Kwong · Married on 28/09/2019

Phenomenal

Nick and Co were phenomenal. They are so enthusiastic with their work, and make you feel completely at ease. I was so thankful for their expertise, and for making what I thought might have been the worst part of the wedding day seem fun.

Loved every single moment with them, they helped put us at ease, and the shots were fantastic.

Sent on 04/10/2019

SoWedding Photo and Cinema Productions's reply:

Thank you Scot and Flora for having us be part of your big day!!!! It's amazing to see how happy you two were! Congratulations.