Reviews for PhotoMarc Photography
Awards
6 User photos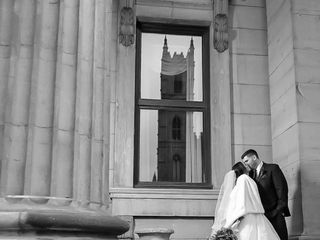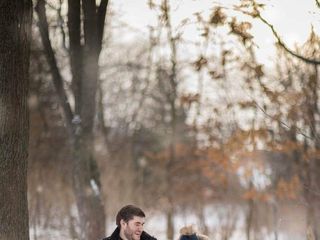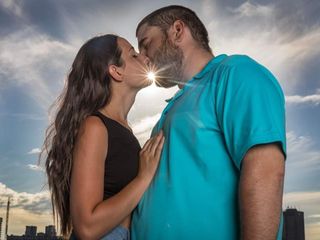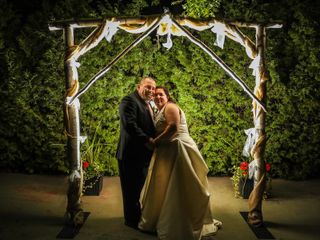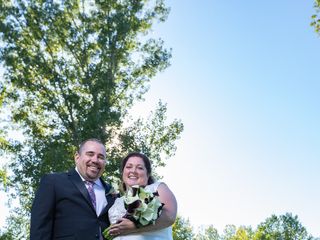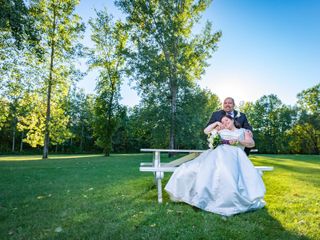 Maria Stamatakos · Married on 10/08/2019

A dream come true

Planning a wedding can be a stressful and difficult task but as soon as we met Marco, we knew that he was going to make capturing the moments we are going to remember forever easy. During our engagement shoot, Marco made us feel special and comfortable. He was not only very professional but also friendly and easy going. For the wedding, he had scoped the venue and it really showed in the beautiful shots he was able to capture. He really took the time to make sure we got all the shots we wanted and then MORE. He also made our guests feel like a million bucks and was super friendly with them as well. Thank you Marco for capturing the best day of our lives with your talented photography and amazing personality.

Sent on 31/08/2019

Allyson Grant · Married on 09/08/2019

So flexible and accommodating

Marco was so understanding of our needs and wants. He was flexible and executed the whole day with ease! Both my husband and I are so very happy with husband work. Thank you Marco for your time!!!

Sent on 13/08/2019

PhotoMarc Photography's reply:

Thank you Allyson and Phil! It was truly a pleasure to be part of your special day! Everyone was amazing!

Jessica Frenza · Married on 01/12/2018

Highly recommend

We hired PhotoMarc Photography for our engagement and wedding photos and we were not disappointed!! We will definitely be using PhotoMarc Photography for all future photoshoots! Super friendly and kept making us laugh (which resulted in beautiful "in the moment" pictures). Highly highly recommend if you want stunning pictures! The best photographer we've ever worked with. So if you're getting married or have an upcoming event, you know what to do.. Book PhotoMarc Photography!

Sent on 16/04/2019

Linda Girard · Married on 22/09/2018

We Loved Photomarc, a very wonderful Experience :)

We got married on September 22nd 2018. When we started looking for a photographer, we reached out to family/friends for recommendations for a photographer but decided we needed something different. I came across wedding wire one day & was ecstatic to see that we can look for a photographer for our special day. I made contact with a few of them and Photomarc was 1 of our potential selections. What i love about wedding wire is that you get to see the biography of the photographers work and experience and so much more. PhotoMarc reached back out to us and we scheduled an appointment to meet with Marco. From the 1st moment we saw him and got to see the work he has done and enjoyed a great conversation outside photography as well, like he was already family, very easy down to earth person.

We knew that after our meeting with Marco that he was going to be our photographer with no second thoughts. He & his assistant for the day Phil went above and beyond what we anticipated for our special day. They were a great hit with all our family and friends that attended our wedding. They took pictures of everything they could get as well as photo shots we really wanted to have taken. It was by far the best experience with Photomarc and we highly recommend him for those looking for a photographer, so much so that we are gonna try and get the family together for a family shoot of our extended immediate family.

We cant thank you enough for all your hard work in capturing everything you could on our Wedding day, we are so very grateful for all you did to make our day extra special, a day to always remember.

We 100% recommend others to meet with Photomarc for your wedding day and any other special occasion :)

Sent on 02/02/2019

Acyara Tummings · Married on 08/09/2018

Dream Experience

I would repeat this part over and over again. From the initial meeting to each discussion, Engagement photos Marco already provided a excellent experience. Giving a much needed peace of mind (Especially in such a stressful time). The day of the wedding- I don't even know where to start this day not only made myself and husband feel special, but every person there. Catching every and all moments of the night that matter. The one portion of the wedding that causes fear is making sure your wedding is captured perfectly in photos and video, and I am happy to say that I was able to relax(even in the highest strung moments). After receiving our wedding video and album it was nothing but happiness and joy watching our day relay over and over again. We were the happiest of happy working with Everyone that was allotted for us this day, the whole experience was nothing short of amazing.

Sent on 11/07/2019

Valerie · Married on 04/08/2018

Great service and funny photographer

Marco made us feel at ease and was really nice to be around. He had good ideas and was attentive to our request.

Sent on 12/04/2019

Katherine Desforges · Married on 26/05/2018

Extremely happy

Marco was exceptional in taking our engagement and wedding photos. He took the time to explain and make our children comfortable with the camera and made it fun.

He has a keen eye for the candid and in the moment shots. These were some of my favorite. Truly captures the love and fun.

We will continue to have Marco as our family photographer.

Thank you for an amazing job it shows that youve found your passion and love what you do.

Sent on 11/07/2019

Sarah · Married on 07/10/2017

We randomly came across PhotoMarc Studio among so many other photographers' websites. It was hard because you have to make up your mind pretty quickly and take a leap of faith as a wedding requires so many important details!!!
Marco drove to Ottawa to meet with us before we even decided on him as our photographer. He first asked us about our vision, style, general details about the wedding, locations etc...and he prepared a contract.
A few months went by and the wedding day arrived! Marco arrived in Ottawa with his strategy, ready to witness what we could not see. He covered the wedding from the preparation of the wedding party up to the first dance of the bride and groom!
It is important to know what you want and what's essential to be captured, and he will guide you very well to achieve your vision. Let the professionals do their work so you can enjoy your wedding day!

During the entire time, Marco was present but never in the way, and he managed to capture moments we rediscovered with surprise and great joy. We barely remembered seeing his lovely associate, Josie, as she was very efficient and discreet. 
Overall, we have to say that we have been very happy with Marco's work and willingness to provide a satisfactory result. He took into account our preferences, feedback and he understood what we expected from beginning to end. Then finally came the grand reveal of the final product of our photos on a USB key, the main album and the parents' mini-albums as well. We marveled at his product which reflected all of his hard work, passion for classical/modern photography, and the perfect amount of glamour we wanted.

We would highly recommend PhotoMarc (www.photomarc.ca), so do not hesitate any longer!
Marco is really nice to work with, attentive to your needs and he puts heart into capturing your special day!
Mille mercis pour le magnifique travail, nous sommes très contents! Thank you very much for the wonderful work; we are really happy with it! Grazie mille per il suo marveloso lavoro, siamo molto contenti, Marco! 

Sent on 28/12/2017

PhotoMarc Photography's reply:

I am extremely humbled by your beautiful review! Michael and Sarah were a joy to work with! Beautiful in every way! I was extremely happy to have been chosen to immortalize their special day! Thank you for allowing me to have done this! You were simply awesome!