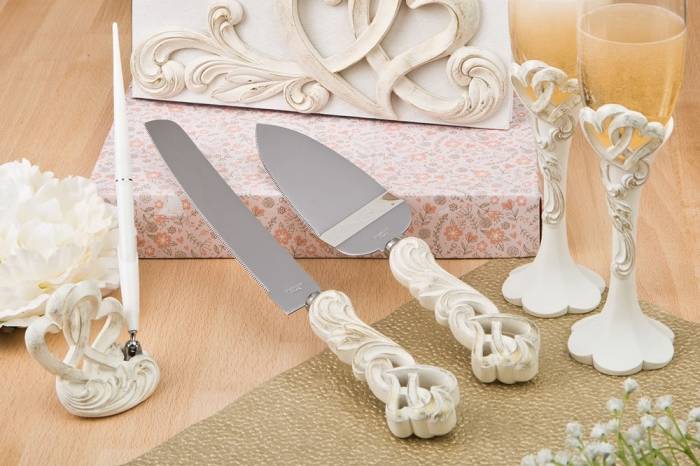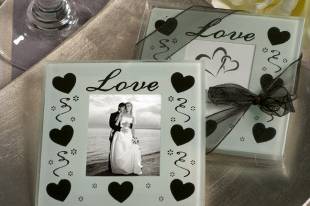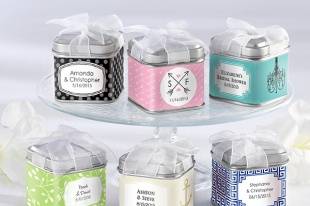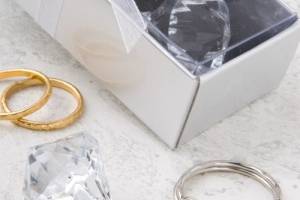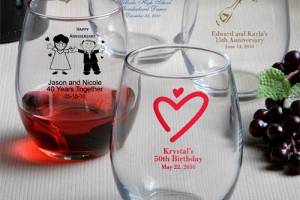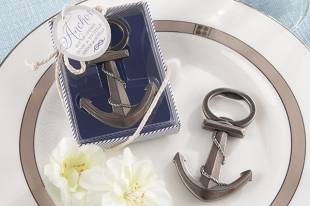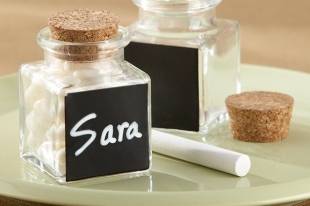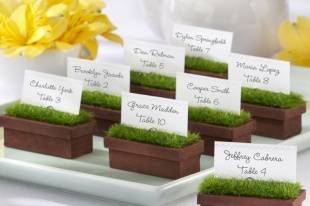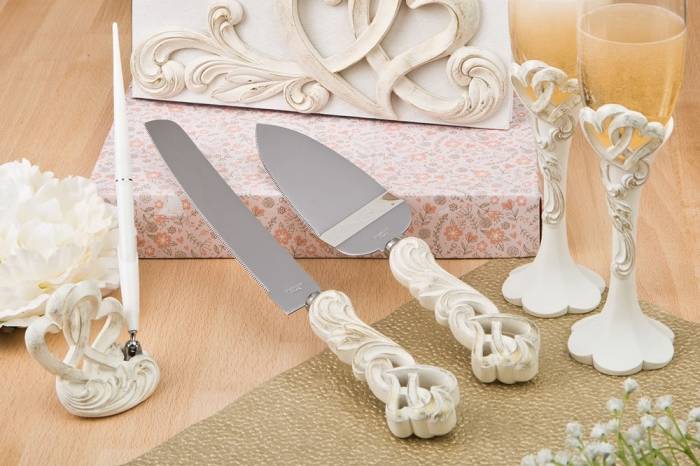 About
Print Canada Store is a wedding favor and supply company located in Hamilton, Ontario. They have a large selection of favors, supplies and gifts so you are sure to find what you are looking for. They are dedicated to providing personalized favors that help make your day a little extra special. Contact them today and check out their entire selection!
Products offered
Print Canada Store offers a wide variety of wedding and bridal favors and gifts. Their inventory includes:
Guest books
Personalized glassware
Personalized favors and gifts
Themed favors
Cake toppers
Jewelry, hair accessories and veils
Other services
Print Canada Store also offers products for a wide range of other occasions. Other special events that they can assist with include:
Baby shower
Baptism and christening
Corporate events
Graduation
Prom
Quinceanera
Birthdays
More information
How would you categorize your product offerings?
What services do you provide?
Any other questions?
Request pricing
Quality of service

3.1 out of 5 rating

Response time

2.8 out of 5 rating

Professionalism

3 out of 5 rating

Value

3.4 out of 5 rating

Flexibility

2.8 out of 5 rating
1 User photo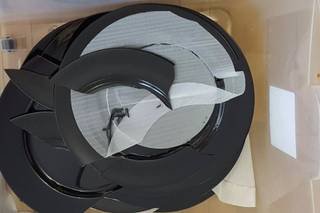 Danielle M.

Married on 08/08/2020

Poor customer service cancelled order

if i could give this company 0 start i would.
I ordered online and waited for a response for picture proofs. The company was non responsive and rude when i did call. the message always from then was we will get back to you. I never heard back. Finally after back and forth for a few weeks and my order was not even in process yet which at that time was past the guaranteed shipping time. I cancelled my order . They charged me for picture proof witch i think is ridiculous ! I would NOT recommend them

Print Canada Store's reply:

HI Danielle
You called us everyday for a week and asked if the items were coming in, during the pandemic I told you it will be a few weeks. Your event wasn't til the end of August. As per our conversation we gave you the option of cancelling the order before we ordered your items. After getting the OK you will wait we ordered the glasses in. This is a special order item and personalized and we do not refund special order items. You approved the proof and then cancelled. We are stuck with the items we ordered in for you. After all this you called and wanted to order it somewhere else. We decide to charge a restocking fee as per our terms and conditions. As per the terms and conditions we did not have to refund you any money. We were straight up with you from the start letting you know our suppliers issues during covid19 and we also told you our customer service is short handed. Calling us everyday did not help.

Krystal M.

Married on 05/10/2019

Great website experience

Print Canada website was great for getting the gifts for the guests, cameras and place card holders, very cost efficient I am way ahead of the game in my planning process, I would highly recommend utilizing their site you can custom design what you want , anyone on a budget will love this also any order over $200 (with the exception of glass) free delivery!

Nicole K.

Married on 14/10/2017

(actual email send to this business, to which bounced because their email doesn't work)

I received my order yesterday for 250 black charger plates, TWENTY of which are smashed. Not impressed with your packing OR shipping methods. I needed 250 of these plates for Tuesday, so unless you can replace these before Oct24, I will be returning the entire order for a refund.

Due to the belligerent unidentified "manager" that spoke to me this morning regarding this order, then accused me of "screaming" while he continued to be belligerent to me, I will be reporting this purchase and your company to the better business bureau as well as to Visa if this financial dispute is not resolved within 5 business days.

Please advise how to:
1) Return the ENTIRE order, which the client WILL NOT be paying shipping to or from the destination for, due to your broken plates.
2) Return the 20 plates, should your "manager" decide that business etiquette trumps his terrible and sensitive attitude.

I am certain that the "thousands" of order you ship a day thoroughly enjoy the "managers" approach- so best of luck in this industry.

See attached for the pile of broken plates. If you prefer to see each individually, please do not hesitate to request.

Hope you find a way to have a professional day

Print Canada Store's reply:

We have sent our replacements. The voice mail you left my staff came to me a abusive and I or my staff will not take any abuse from customers. This was a so simple fix send photos and we will send out replacements of the product, I am so baffled on the way our staff was treated. Customer did get replacements sent out. As for email not working we received your 3 emails during the day, I beleave the issue is you are trying to sent 10 pictures in 1 email that are to large.

Are you interested?

Request pricing

Sharon M.

Married on 16/09/2017

Overall this company was very good to deal with. We are very happy with our favours and the service we received. We did order them well in advance just to be sure we would have time in case there were any issues. But we had no issues. Would use them again.

Jay C.

Married on 23/11/2022

Get it in writing!

I ordered matchboxes from Print Canada. Due to some initial problems logging into their site I contacted them personally be telephone and after talking with a fellow named Gary I actually upgraded my order to a more expensive product.

The first proof they sent me wasn't right so I talked to them again and we got things settled. The only thing I was told was that "the proof is in black and white but the finished product will be in the black and green that you requested.

Unfortunately, the product shipped to our business and surprise, surprise, the colors were wrong. When I reached out to contact them via email I had to send 3-4 requests before they replied. At that point the same fellow told me I was out of luck as I had approved their proofs. These are the proofs that Gary verbally told me would NOT be the right color scheme but would be when shipped.

Since I accepted his verbal promise I have no proof of this so I'm out of luck. I thought I was dealing with a "straight up" kind of person, but learned otherwise.
GET IT IN WRITING. My bad, but shame on them for telling me one thing and delivering another.

Will not repeat and I do not recommend.

Zachary B.

Married on 25/09/2021

Wedding Shot Glasses

We ordered our shot glasses for our Wedding from Print Canada Store. Several weeks after placing my order, I had not received any updates on my order, nor was it ready for pick up. I reached out to them and it took several days for a response to get told that the shot glasses we ordered are on back order and they should have them in soon. A couple weeks after that, they came in and they processed the order. Upon arrival to pick up our order, the staff were not professional and my order was in a used box. Thankfully, the shot glasses were not broken and they did look nice. The product itself was good, but the customer service from this company is lacking.

Elena A.

Married on 02/08/2015

Dealing with this company is a nightmare. I ordered personalized sunglasses on May 3/15 for my wedding in August. I was called soon after and informed that they were on back order until May 18. I got another call in June 15 telling me that the glasses were still on back order until the end of the month. I asked to have the order cancelled, and I was told that they could only issue store credit. I filed a PayPal dispute which they declined, and said that it was over 60 days so they couldn't do a refund. It had, in fact, only been 45 days, but even if it was 60 days, I should have been issued a refund since they didn't deliver what I was expecting within a reasonable time frame. I escalated the PayPal dispute to a claim, and finally got my money back.

I also ordered personalized shot glasses - when I received them, the personalization already had scratches on multiple glasses. The entire image could be easily wiped off - do not expect to ever re-use these personalized glasses - you might as well paint them yourself with acrylic paint. I asked to return them for a refund and again was denied. So, I filed a PayPal dispute, which they again declined. I escalated it to a claim which is being reviewed. They offered to re-print - but what would I do with over 60 poor quality shot glasses? I don't want new ones.. I want to send them back, get my money back, and be done with the horrid company. Their customer service skills are some of the worst that I have seen. I would avoid this company at all costs.

Print Canada Store's reply:

Customer was told about the back order on the sunglasses that lasted a few months, this is out of our control. Last time the customer was contacted she did want to wait. One day we got a nasty call about all our products and and wanted all her money back. The glasses was refunded and she wants to get a refund and keep the items. Shot glasses and kozies. We offered to send a return label and refund the money once she ships the item to us at no cost to her, We are waiting for her response. As of the glasses a check with our production found they were not baked due to the small size of the order, we have put in place action that this will not happen again. All glassware ships with comments on caring for your glassware, scraping the image is not recommended. We fell that we responded to the issues in this case are have been fair to the customer.

[Anonymous]

Ordered Favours online. A week before my wedding I was advised that the online inventory was not updated and my favours wouldn't be ready until a month after my wedding. My refund was processed rather quickly but if I didn't contact the company I probably wouldn't have been notified. I was told someone tried to contact me although I had no emails or voice mails.

Good prices but verify they have items in stock before ordering on thr website.

[Anonymous]

Print Canada Store provided our shot glass wedding favors at an excellent price and good quality. The staff were helpful in selecting designs and colors. Us and importantly, our guests, were very happy with the final product and would recommend Print Canada Shop to friends.

[Anonymous]

custom products and great prices!!! awesome quality
Map
47 Ditton Drive Unit 6 L8W 2E5 Hamilton&nbsp(Ontario)