19 reviews
Quality of service

3.6 out of 5 rating

Response time

3.8 out of 5 rating

Professionalism

3.5 out of 5 rating

Value

3.7 out of 5 rating

Flexibility

3.6 out of 5 rating
1 User photo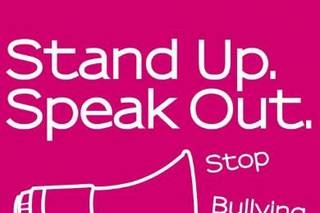 Stephanie F.

Married on 06/09/2020

Affordable and unique dress

Tiffany's Bridal was the 4th shop I went to and the first dress I saw was the one that I ended up buying! The woman who helped us out (can't remember her name now) was upbeat and friendly than some of the other places we went to, which I liked. Since the shop is on the smaller side, it was easier for my bridesmaid and I to browse through most of the dresses. The shop isn't fancy compared to others, but I actually felt more comfortable because of that. I think I was the only person during the time slot so another sales woman came to help out and the owner came to talk about alterations. I ordered my dress in February (6 months before the wedding) and then covid hit exports and retail hard. Luckily, I still got my dress in June/July, just a few weeks later than expected. I was able to stay within my budget and got a dress that I really liked.

Sydney C.

Married on 30/05/2020

Wonderful Experience

Excellent experience at Tiffanys Bridal. I came from out of town and they were very flexible in allowing me to change my appointment time as I was travelling to get there. The staff was extremely knowledgeable and friendly. Their selection was expertly sourced - all in all I will definitely recommend this store to friends.

Chris T.

Married on 22/09/2019

Unacceptable service

My fiancee was buying a dress for the wedding. She overheard the conversation of a staff and a customer. The lady staff was yelling at the customer for being picky. Things turned into a ugly verbal fight. Just my opinion, if you're picking a dress for a once of a lifetime event, of course everything has to be perfect. Customer shouldn't be treated like this.

Really poor service quality. We decided to leave and find another store.

Are you interested?

Send a message

Laura

Married on 13/10/2018

Amazing Experience

I bought my wedding dress and bridesmaids dresses from Tiffany's and we also rented the groom/groomsmen tuxedos through their partner store. My wedding dress appointment was amazing. The consultant was honest, thoughtful, and supportive and ended up picking out the dress I purchased. We never felt rushed through any of our appointments and it was always a great experience. The only thing was that the alterations to my wedding dress were not high quality. The bustle was perfect but the bra cups were uneven and the other alteration I had done was loose and had to be redone by my mom, who is luckily handy with a needle. I would 100% recommend them for everything else however!

Tracy

Married on 18/08/2018

Great and amazing service!

Michelle was amazing to work with the first time I walked into the store. I wasnt on finding my wedding dress that day, but I did and Michelle did a fabulous job. She was not pushy and let me make the decision for myself. She went out of her way to make sure I found the dress that I always wanted.
I also got my bridesmaids dresses there and they came out so beautiful, there alterations dept was spectacular. They helped with every concern that I had and made sure that I was comfortable and that I was in good hands.
I would reccommend Tiffany's bridal to anyone!

Emma E.

Married on 12/08/2018

A bride in a rush!

I got my dress at tiffany bridals in vancouver. I felt the service was great! Christine was very sweet and personable. She makes you feel at home and the most improtant person around! which is hard to do considering how many people come through to look for dresses.

Hilary

Married on 05/05/2018

They ruined my dress, didn't compensate

The seamstress destroyed my wedding dress a week before my wedding. She cut it off so it sat 4 inches off the ground. She also totally changed the way it sat on me by changing the straps. While she was pinning it, I kept saying that it wasn't sitting right, and she said it wouldn't end up that way, but it did.

They ended up having to entirely change the bottom skirt of the dress with low quality material (which was still 1/2 inch too short), and again the top was changed. I ended up with a dress that was nothing like the one I bought, and was forced to pay $500 in alterations as well. On top of that, when they swapped out the dress, they did a terrible job, and my mom had to restitch the zipper.

The owner, Lloyd, said he would compensate me for all this, but it's been almost 3 months and I haven't had a single phone call returned.

In the end, I hated my wedding dress (it was so different from what I bought), and the whole experience was terrible. I was also told that the seamstress does this all the time!

STAY AWAY!

[Anonymous]

I can't say enough about how outstanding my experience with Tiffany's has been! I am so grateful to Lloyd and especially Jessica, who was wonderful, hilarious and made choosing my wedding dress so easy. I'm not a small lady, and purchasing my dress when not feeling my best may have been difficult but not at Tiffany's, where I felt completely accepted, never judged, and treated like a queen. I LOVE my dress, I feel beautiful in it, and my veil. The whole process was extremely fun, with my best girlfriends and Mom also treated extremely well.

I purchased the very first wedding dress I tried on at a Bridal show, encouraged by a friend. I hadn't seen the fashion show yet, and regretted my choice, which was a very flattering dress but just wasn't the dress of my dreams, as I thought I should accept the bargain offered. I regretted my haste and thought I was going to walk down the aisle in a dress I regretted purchasing. Despite the 'No Returns or Exchanges' policy, Lloyd was very very kind and permitted me to exchange the lovely dress I had purchased with one that is a dream come true. I can't wait for my fiance to see me on our wedding day, and I can't thank Lloyd and Jessica enough for making my dream of a stunning dress come true!
Jessica is so lovely, personable and really listened to what I was looking for, and ensured I found it. Then she matched it with a perfect veil! I'm really looking forward to seeing everyone again - they feel like good friends. I highly recommend purchasing your wedding dress of your dreams at Tiffany's. They had a tremendous variety of styles available in my size too!

Michelle C.

Married on 05/12/2016

I'm writing this review to save any other Bride from the emotional stress that my experience with Tiffany's brought me 3 weeks before my wedding.
In January of last year, 11 months before my wedding date, I attended the Vancouver Wedding fair and it is that time I met one of Tiffany's bridal consultants and consequently made an appointment to start my quest for a wedding dress. After a good appointment with them I found my dress and felt really great about my find. In July my dress arrived and I went in for what I was told was an initial fitting and consultation. I tried the dress on and we discussed the fit and the fact that a bustle and some shortening would be required but that it would not be a massive alteration so to rest easy.
YAY jubilation! and easier on the cheques book. So we went ahead and made the appointment for the beginning November on the 5th. I questioned the appointment being so close to the date I needed the dress and at the time I pointed out that my Wedding was on Dec 5th however I needed the dress in hand Nov 28th as it was a destination wedding. I was assured that this was not an issue.
On Nov 2 my maid of honor had the unfortunate task of having to call the Bridal salon and re schedule my appointment. She explained to who she spoke with that my father had unexpectedly died and that if we could come in on any opening the following week to get the dress fitted it would be greatly appreciated, my MOH reinforced that this was for alterations and she was assured that if we got in for the appointment date that they gave her (4 days later on the 9th) that there would be no issue. We all felt relieved.
We arrived at the appointment last evening and were welcomed in and I tried on the dress and then we proceeded with the consultant to discuss what alterations would need to be done with the dress. They had me walk through the bridal store and it was agreed, again like in the first consultation, that I would need to have the dress hem brought up, the rest of the dress fit well. BUT................
Yes...BUT... they then proceeded to tell me they were NOT going able to do the alterations. Huh?
They could not do ANY OF THE ALTERATIONS, THEY DID NOT HAVE ENOUGH STAFF TO HANDLE THIS.

I was stunned. WHAT???!!!! I bought my dress in February.... I was in the salon in July.... The exact same staff member in this appointment in the July appointment then scheduled us for the alteration appointment in November.. What do you mean you cannot do the alterations?!!!!!!! The consultant then proceeded, as I stood there with my mouth gaping open, to give us details and numbers for alteration places that I should call around to and get quotes from.... Huh??!! After all that my family had been through this last week I was in absolute shock that this had occurred. Why would they not tell us this prior to the appointment or even when we walked in the door? Why would they drop this bomb on us after having me parade around determining what needed to be done and not even give us the opportunity to set up another appointment with another alteration location with the wedding deadlines looming and being so close.
The unprofessional nature of the way this was handled was inexcusable. No bride three weeks before her wedding after being assured that this bridal shop could handle the time lines that THEY SET for themselves would be left out in the cold. I would not wish this on any bride. Did I get a nice dress from Tiffany's, yes. But I could have gotten the same dress at David's bridal where we got my bride's maid's dresses and where we had AMAZING alteration service. I know I am emotional for just having lost my father so close to my wedding, but this was in no way to treat any bride. The stress of wedding planning is great, when you are dealing with so called professionals you expect them to act as such. If they were unable to accommodate us this should have been discussed a month ago or even last week when we called in to reschedule by 4 days. Not the night I think I am coming to get my first dress alteration fitting done. HORRIBLE HORRIBLE stressful experience. Shame on you Tiffany's.


[Anonymous]

I don't understand what is happening these days... there are allot of angry folks out there. Today a customer started yelling at a college about alterations. She was raising her voice and we could hear her from across the room. She was yelling at a 73 year old seamstress... Are you kidding me WHAT HAPPENED to RESPECT - SHAME on you for treating our staff with lack of respect. Social Media and bad reviews coming from customers is totally unacceptable. Treat our senior staff with respect BE KIND TO EVERYONE!!!
Are you interested?
Send a message