Reviews for Red Seal Dining
Awards
7 User photos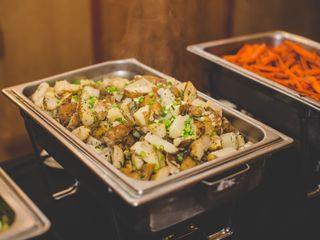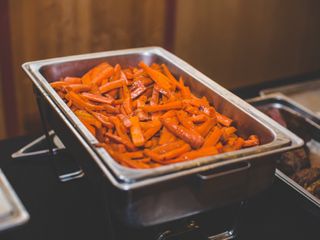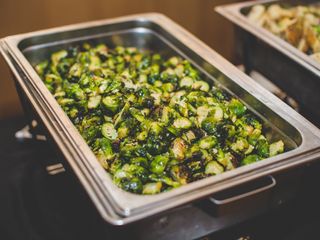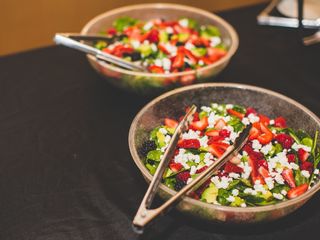 Lori Etsell · Married on 15 of September of 2018

Our guests can't stop raving about our food!

Rob and his team are the absolute best! They took care of everything from serving, cooking and bartending and our guests LOVED IT! We were getting text messages while we were doing photos about how good the appetizers were! We also had A LOT of dietary concerns and Rob took care of everything! Seriously, best decision ever.

Sent on 21/09/2018

Kendyll · Married on 01 of July of 2017

I cannot give Red Seal Dining enough praise for how AMAZING our meal was at our wedding. Rob was spectacular to deal with to plan our meal, giving multiple options at different price points with different appetizers, type of meal (buffet or plated) and customized the meal to exactly what we liked. The food was delicious and almost every single one of my guests has made a point of telling me how good it was since our wedding. The ceremony was delayed due to weather and Rob was extremely accommodating moving appetizers up and delaying dinner. Again I cannot recommend him enough you will not be disappointed!!

Sent on 12/07/2017

Red Seal Dining's reply:

Thanks so much Kendyll! Such a beautiful day despite the rain, I'm so glad I got to be a part of it!

Lindsay Forbes · Married on 15 of October of 2016

Rob and his team are so great!! They took care of all the details, & took care of all the guests!
They are very well organized, the day of and since the wedding we have had multiple compliments on the food & service! You just can't beat his quality, service and price. We opted for the plated service, and it made for such a lovely atmosphere, allowing guests to just relax. Go with them, you'll be so happy you did!!
I'll post a pic of the food when I get one!

Sent on 05/11/2016

[Anonymous] Married on 08/10/2016

Rob and his team are fantastic to have a part of you wedding. He has done quite a few family events and every time the service and food is amazing. During my wedding I barley knew that that they were there because they made everything so seamless. Also, Rob is a super personable guy and has a lot of great ideas. He truly works with you to make the food for you event great.

Sent on 04/11/2016

Liz Lipton · Married on 01 of October of 2016

Rob is a LIFESAVER - such a dream to work with! We recently got married at Camp Chief Hector and they were the ones who recommended Red Seal Dining to us (and thank goodness they did)

My Wife and I are foodies and definitely wanted the food at our wedding to be incredible. After looking at the menu options our venue had to offer we were feeling like we wanted something different and when they recommended we try Red Seal Dining we figured we would give it a shot. After meeting with Rob we knew that he would be the best fit for us. He was willing to work well within our budget (and actually came in UNDER budget) and provided more food than we could have imagined. He makes everything from scratch right down to the dinner rolls and salad dressing and everything came out fresh and delicious. When our day ended up running ahead of schedule Rob was right on top of it and managed to have everything out earlier than expected without us even asking! Our guests raved about the food and said it was one of the best meals they have ever had at a wedding.

Rob was extremely quick to respond to any questions we had and was very accommodating to requests we made - he even warmed up the pies we brought as a courtesy without us even requesting it which was such a nice touch! He made sure our day was everything we dreamed and genuinely cared about the product he delivered and our satisfaction.

We are so lucky to have been introduced to Rob and would definitely recommend him to anyone we know getting married or hosting an event in the future!

Sent on 15/01/2017

Danielle Cassidy · Married on 10 of September of 2016

We were so happy we hired Rob for our intimate wedding reception at our family's cabin. The food was excellent, he's very easy to work with and the kitchen was spotless when he left. We would highly recommend Rob to anyone.

Sent on 28/10/2016

Dale Atkin · Married on 23 of July of 2016

Rob was great. Excellent food, excellent service, excellent enthusiasm. Loved how he was able to take our starting ideas and run with it. Would absolutely recommend without hesitation. Would also recommend doing a tasting before the day, as on the day we didn't have a good opportunity to enjoy all the delicious food,

Sent on 27/10/2016

Red Seal Dining's reply:

Thanks Dale! Loved the opportunity to mix north american and persian/iranian influences! I hope you and Azar are enjoying your first year of marriage!