Scott and Stephanie's wedding in Burnaby, British Columbia
Modern Summer Pink 11 wedding vendors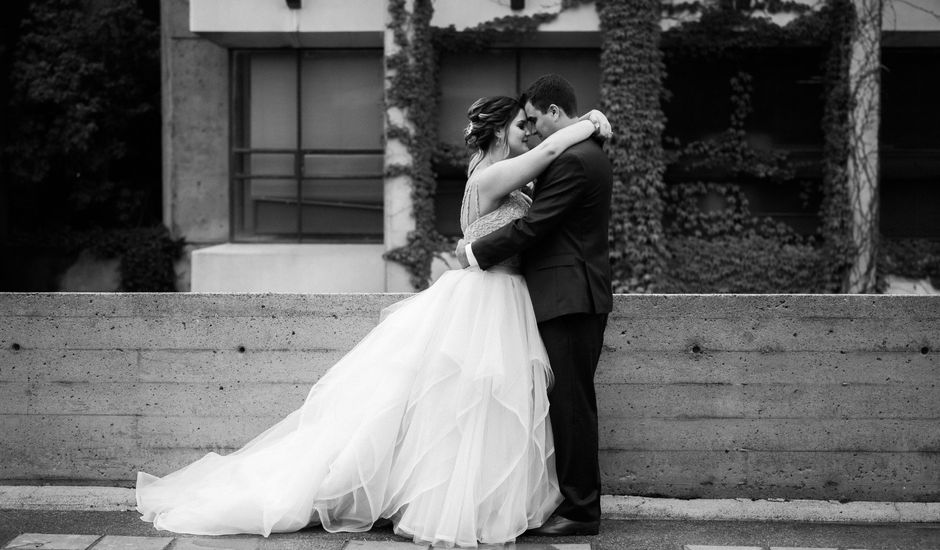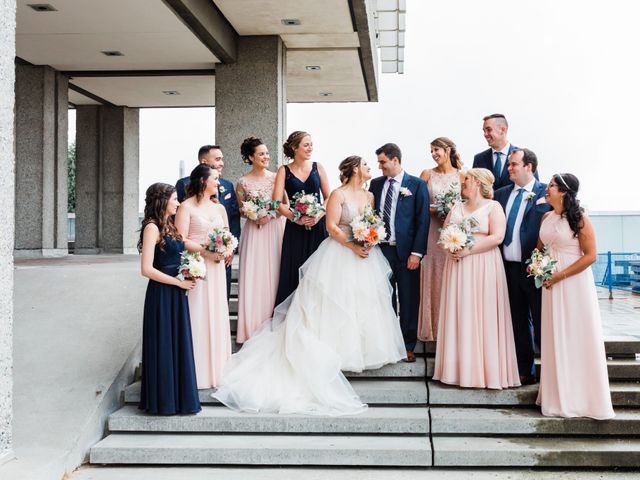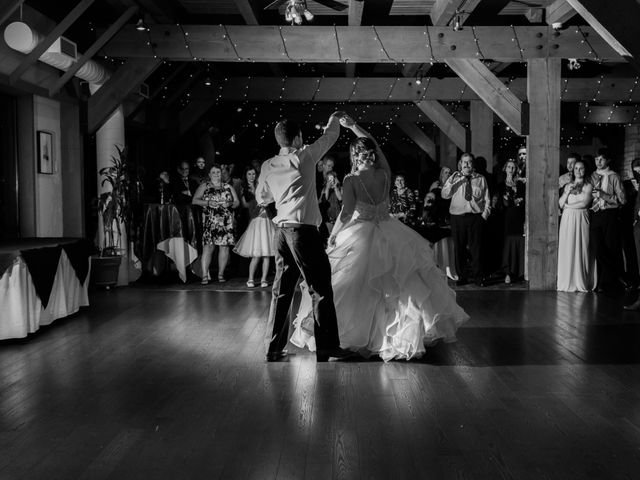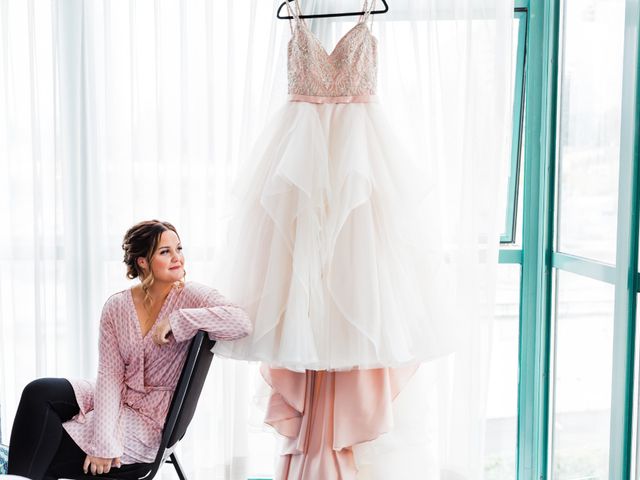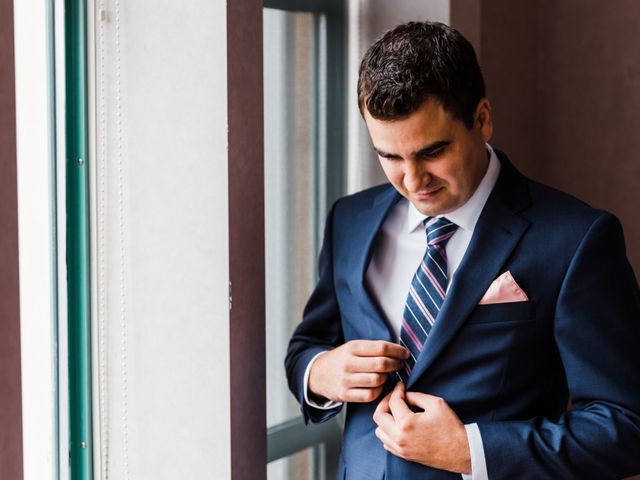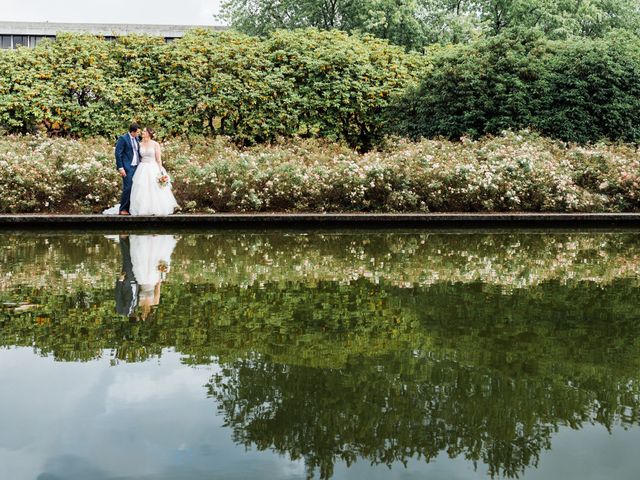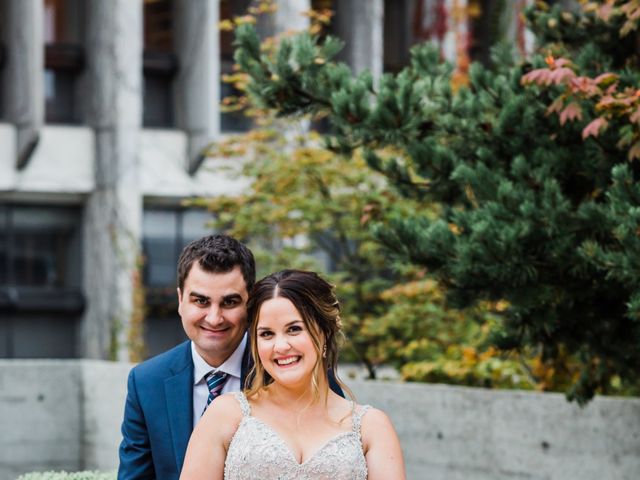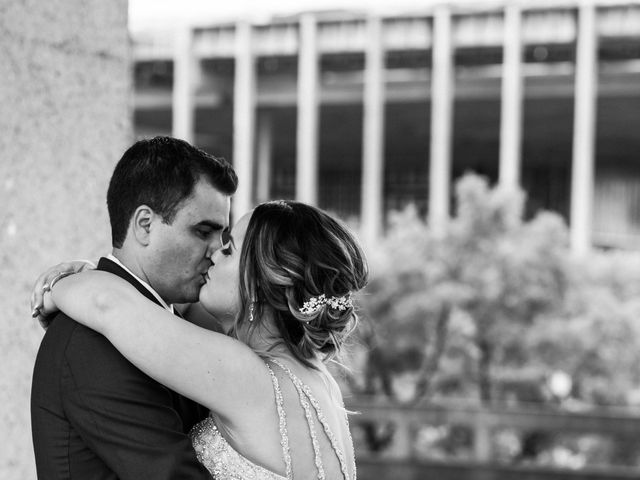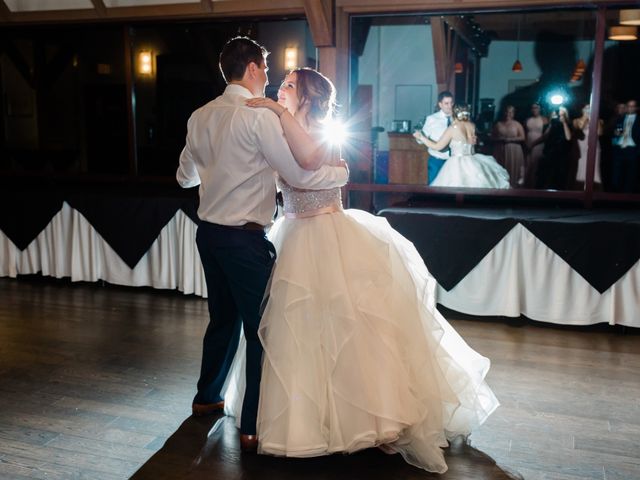 The story of our wedding
Our end-of-summer wedding took place at the Diamond Alumni Centre at SFU after about a year and a half of planning! I think we were really lucky with our vendor team- we had some amazing people working with us to make our day special and unique to us!
Of course, there were things we would change if we could - we would have loved a sunny day, and we ended up behind schedule in the morning, but ultimately all that matters was that we got married with our friends and family there to celebrate with us! But there are many decisions that we are so glad we made. We decided to forget about tradition for a few things: we didn't have a wedding cake large enough for everyone (why buy another dessert when our dinner buffet came with dessert?); we had two girls as part of the grooms party; and, we didn't do a bouquet or a garter toss. Oh, and we did NOT spend money on chair covers, and we didn't miss them one bit!
One of our favourite moments of our wedding was the first dance. We treated ourselves to some dance lessons before the wedding and learned a routine for our song! On the day of the wedding, we almost didn't do our first dance because I wasn't feeling well after dinner- but after some quiet time with just the two of us, we decided to just do the dance and hope for the best! We were both worried about the dance, as my dress was VERY poofy and when we practiced it after the ceremony, Scott kept stepping on the dress! But my awesome Maid of Honour did a great job at pinning away all the extra fabric that my bustle couldn't pick up, and when we did the dance it was the best we had ever done! After that, we were both ready to party the night away! <3
Continue reading »
To all you couples out there planning your wedding, make it yours! And lower your expectations - no wedding is ever 100% perfect, but as long as you are married at the end of the day, none of it really matters!
Scott and Stephanie's vendor team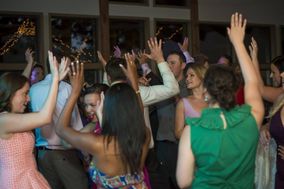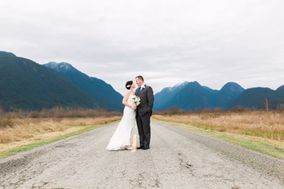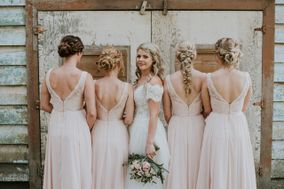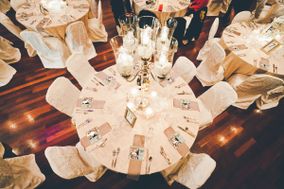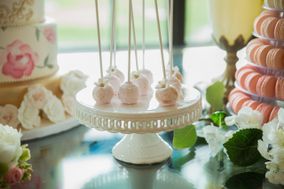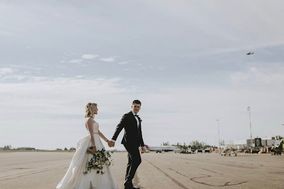 Diamond Alumni Centre
Venue
Blooming Meadows
Floral arrangements
Other British Columbia weddings
View all
Get inspired with Real Weddings
Other pink weddings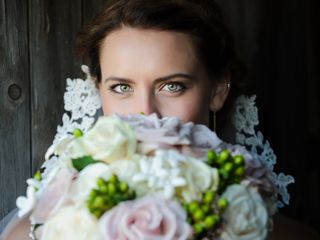 Show all
Other Summer weddings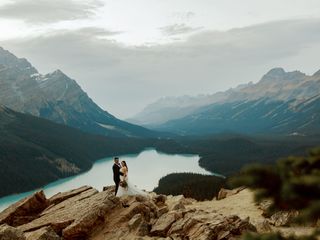 Show all
Other modern weddings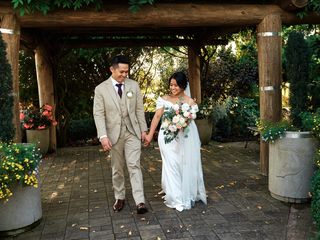 Show all