Paul and Kelly's wedding in Steinbach, Manitoba
Vintage Autumn Green 6 wedding vendors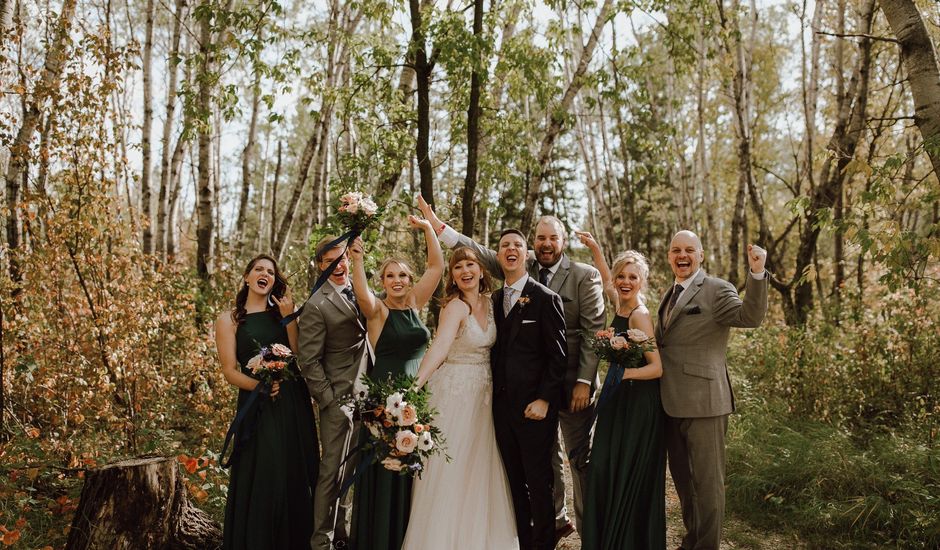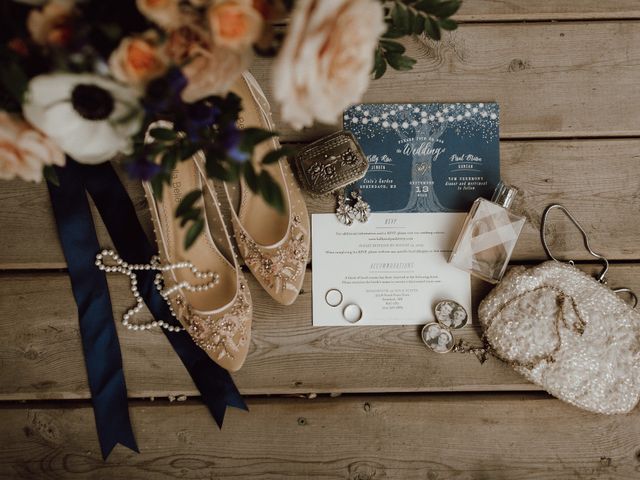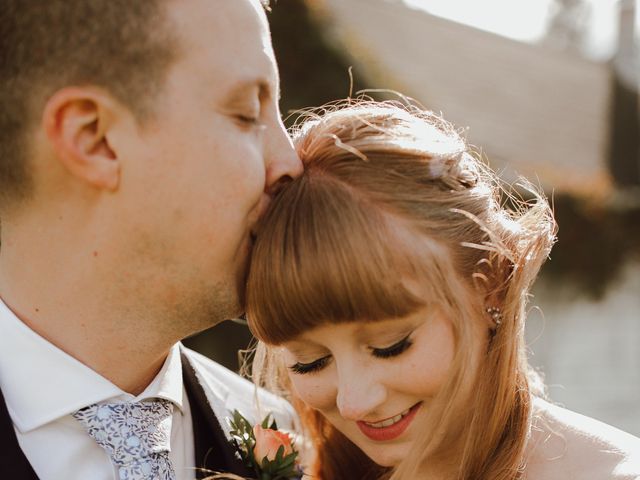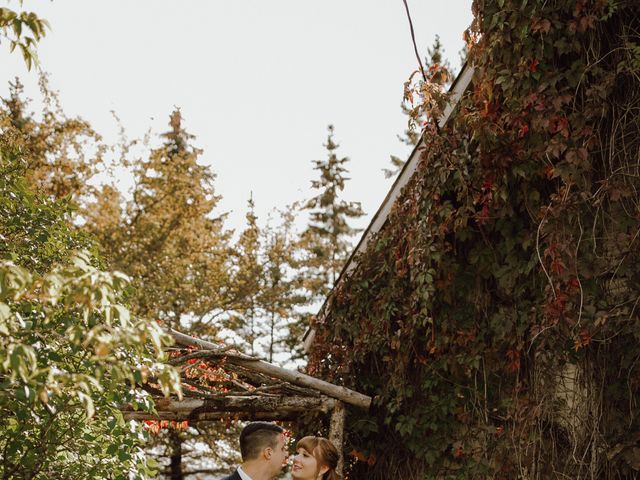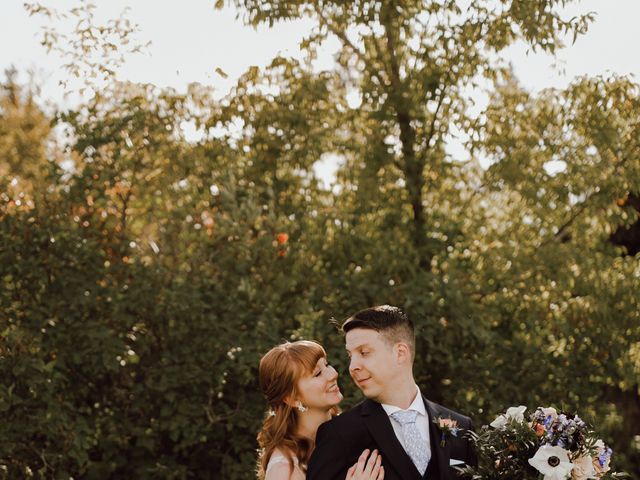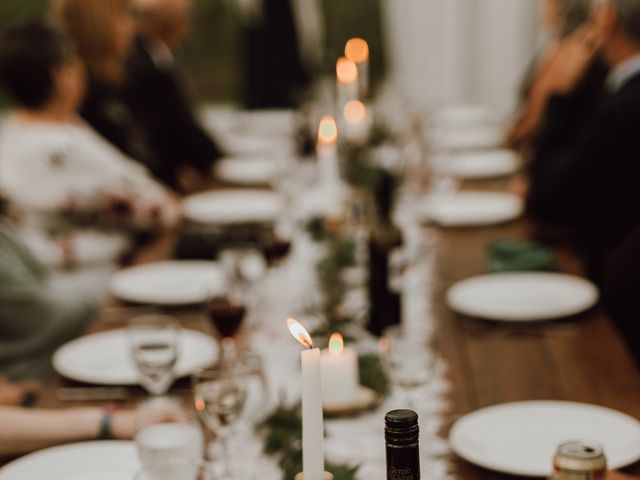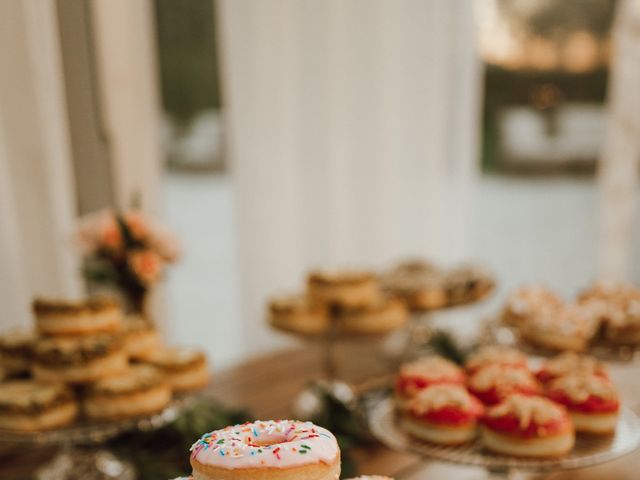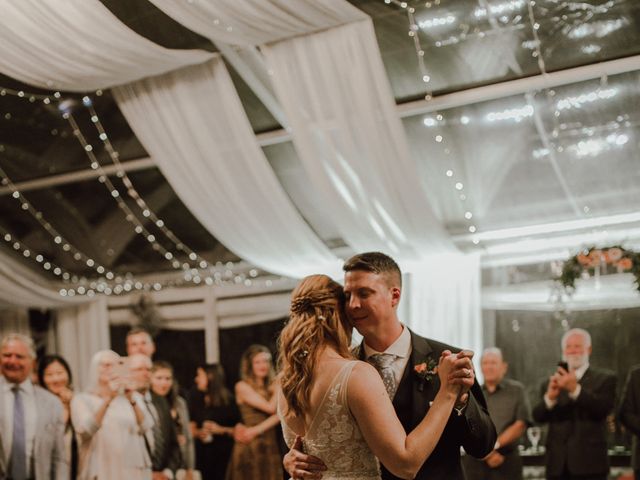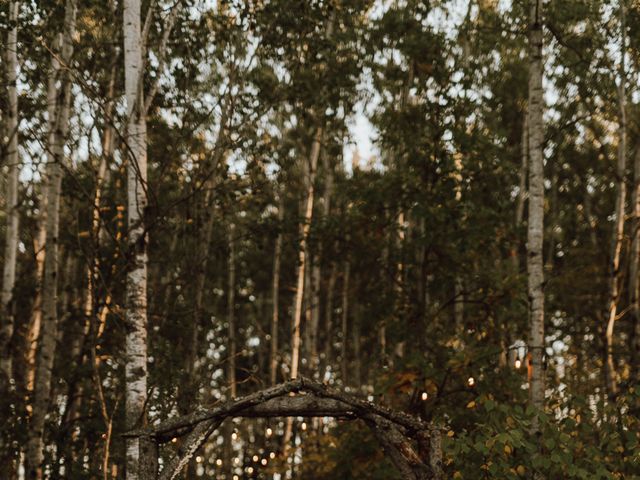 The story of our wedding
On September 13th, my best friend and I got married, and it was the most wonderful day full of love, and laughter!!
The night before we had our rehearsal and it was POURING rain and FREEZING. The day of the wedding though, it rained throughout the morning, but a couple of hours before our pictures and first look, the skies cleared and the sun came out.
I guess still considered unconventional, but my fiance and I stayed together the night before. It was actually so great to have breakfast together, share our excitement, calm each other's nerves, then wish each other a fun day. There was a really weird moment between my fiance leaving, and the girls, hair and makeup people arriving. I was all alone and didn't really know what to do lol.
As soon as the day got going though, it all went so fast. My fiance and I did a first look, which I totally recommend. Just the moment itself was so special and one of my favourite memories.
Another highlight was our ceremony. It was just....ahhhh it was so perfect!!! It just really fit our vibe; it was funny, it was sweet, it was happy. To our surprise, our officiant began with the "Mawwage" bit from the Princess Bride, which right from the start made us laugh and broke any tension we might have had. One of our good friends is a musician and a really great singer, and it was very special to us that she played the music for the ceremony. It was so beautiful and added a really personal touch to the whole thing.
Continue reading »
We had a day-of coordinator, which I also recommend, especially if you're doing a tent wedding like we did where your caterers, DJ, and everything is separate from the venue. We left all the vendor coordinating and juggling to her, and we were able to sit back and enjoy the day. None of our vendors bothered us with questions and it was amazing!
For dessert, we did gourmet doughnuts, which were gone before we could even announce that dessert was put out! We ordered extras and everything (which the doughnut shop thought was unnecessary!) Our poor photographer had to keep the swarm at bay just so she could take a picture before it all got devoured. I'm super glad I didn't have a ton of doughnuts to take home.
We decided on a sweetheart table instead of the traditional head table which allowed our bridal party to sit with their significant others but also allowed us to have a place that was just ours.
The only thing that went "wrong" was that the DJ played a different version of our first dance song. I'll be honest, we're still pretty annoyed at because we were really looking forward to that special moment, and our memories are now "wrong song". But in the grand scheme of things, we couldn't have asked for a better day!
It goes by fast, as everybody will tell you. My fiance and I made a pact before the day to check in with each other periodically, which I recommend because it's so easy to get caught up in the whirlwind of the day.
Paul and Kelly's vendor team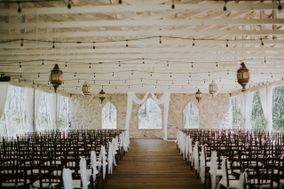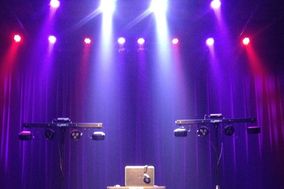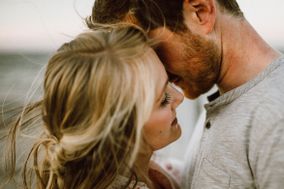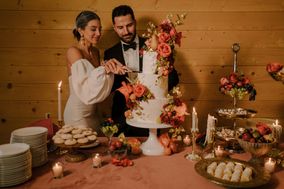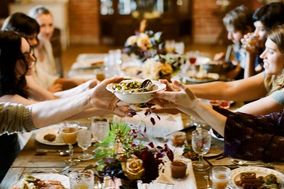 Stone House Creative
Floral arrangements
Other Cielo's Garden weddings
View all
Other Manitoba weddings
View all
Get inspired with Real Weddings
Other green weddings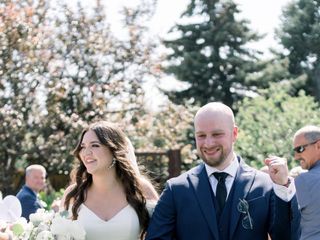 Show all
Other Autumn weddings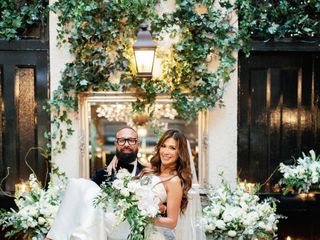 Show all
Other vintage weddings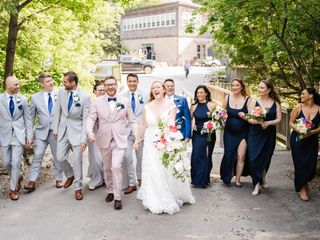 Show all