Nicky and Richelle's wedding in Montreal, Quebec
Modern Autumn Blue 4 wedding vendors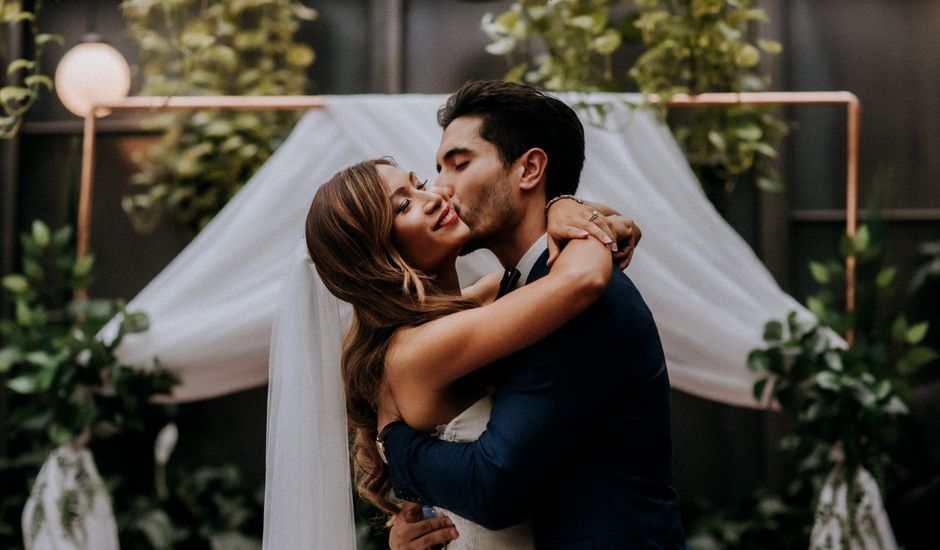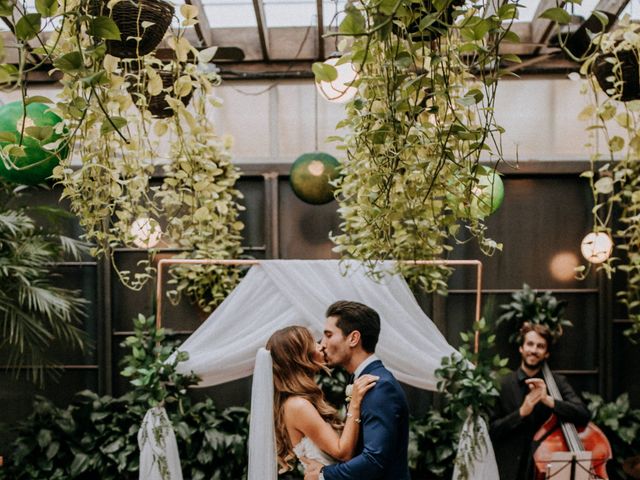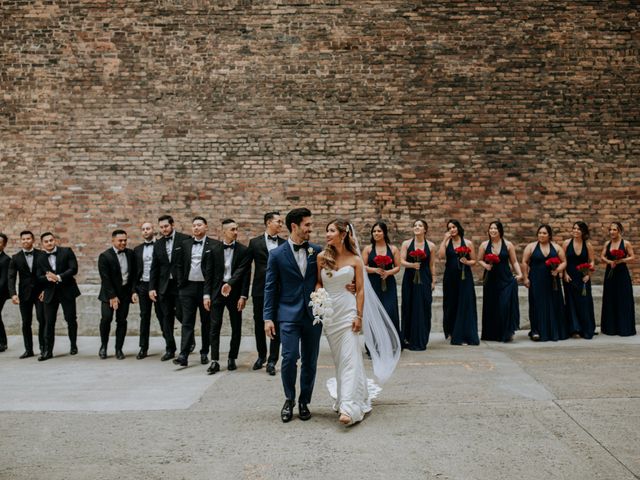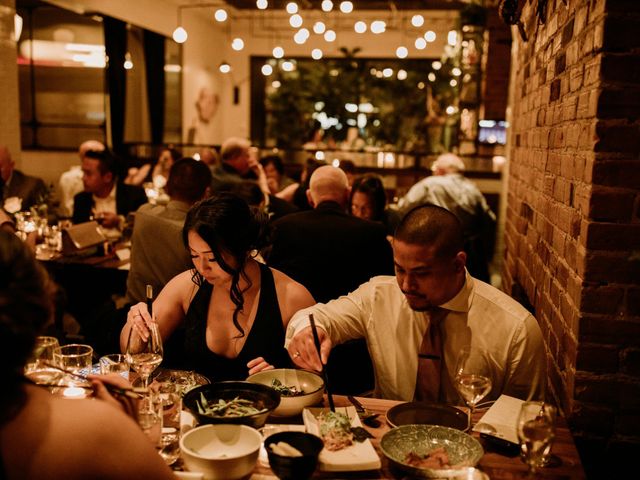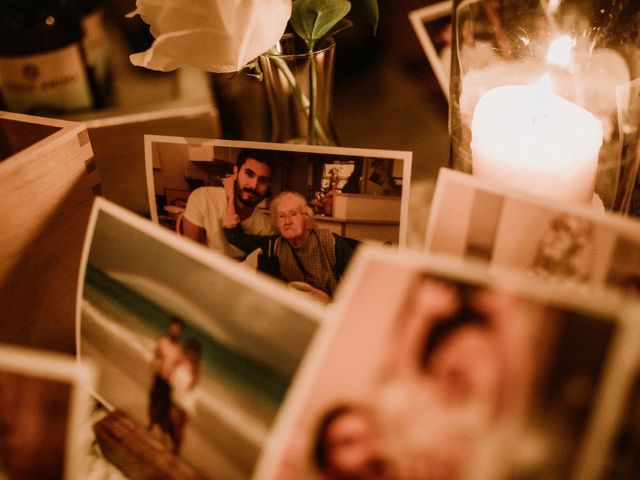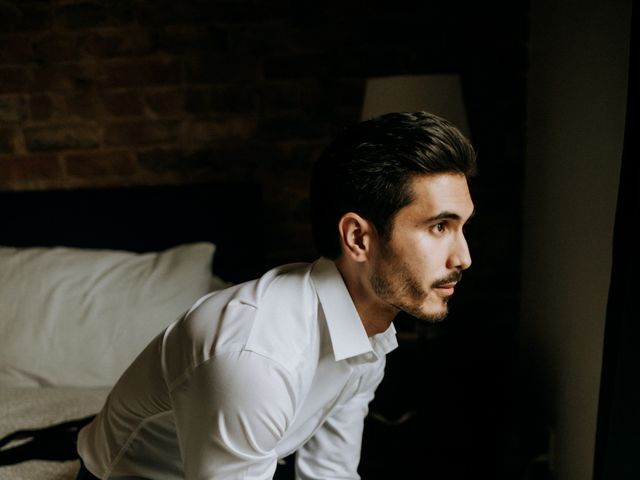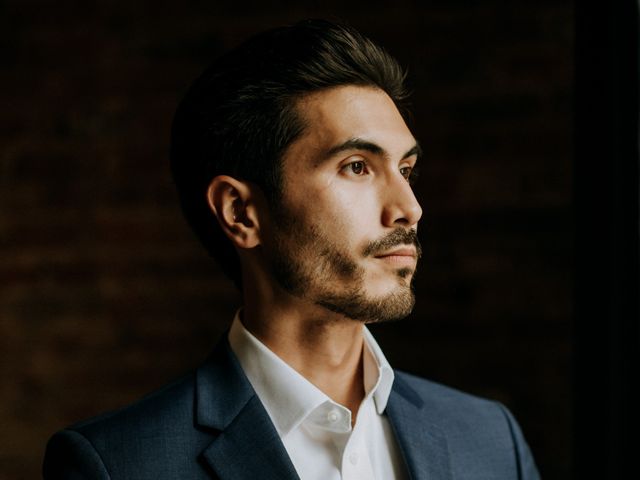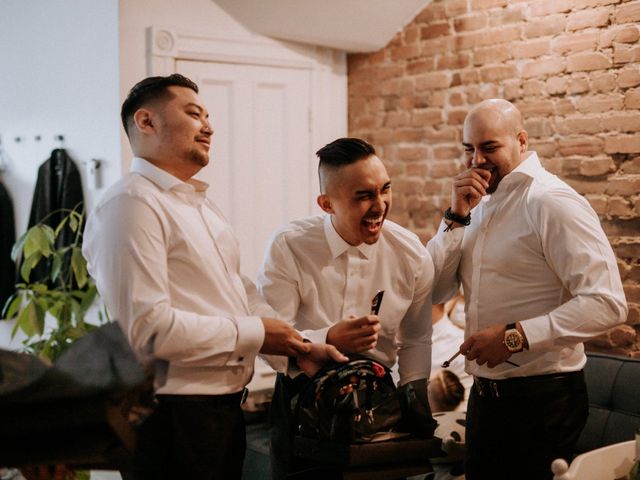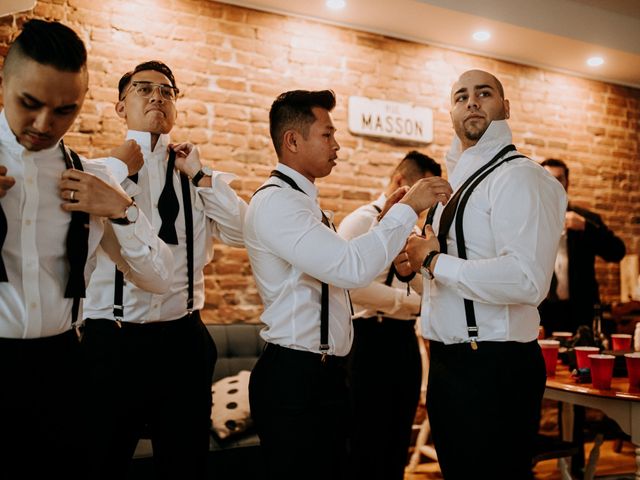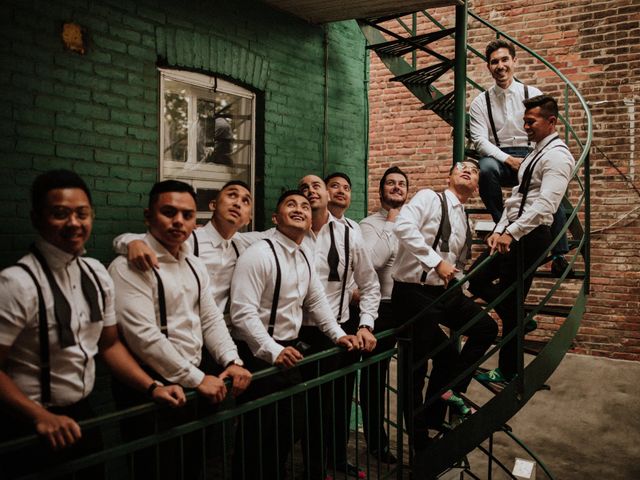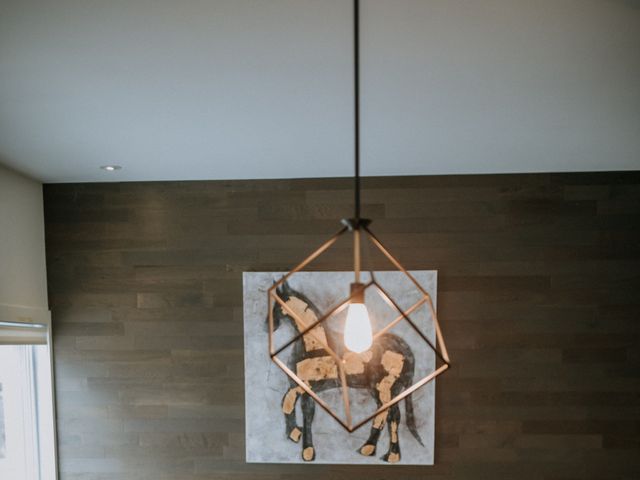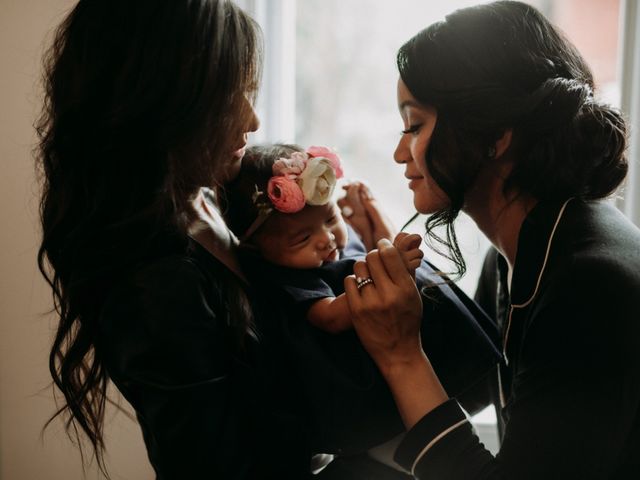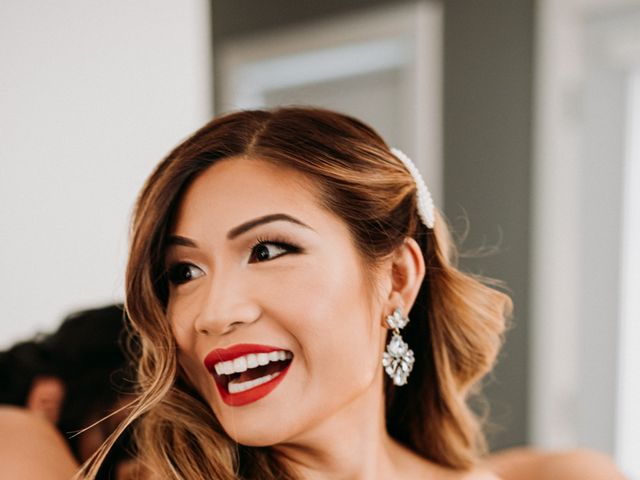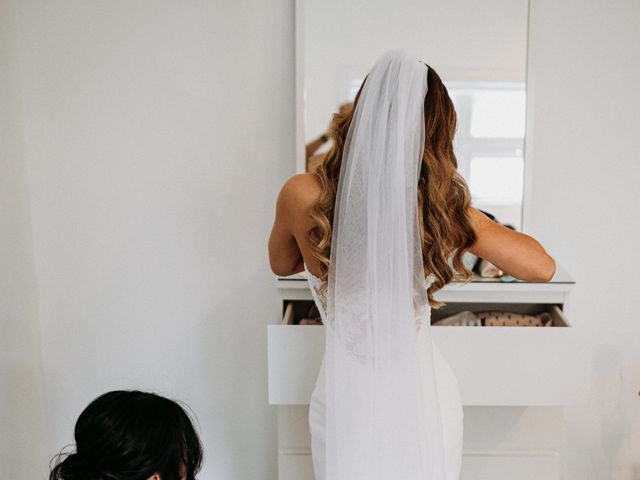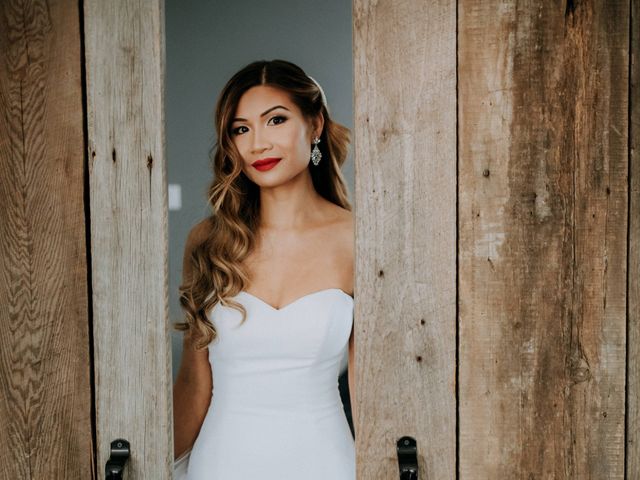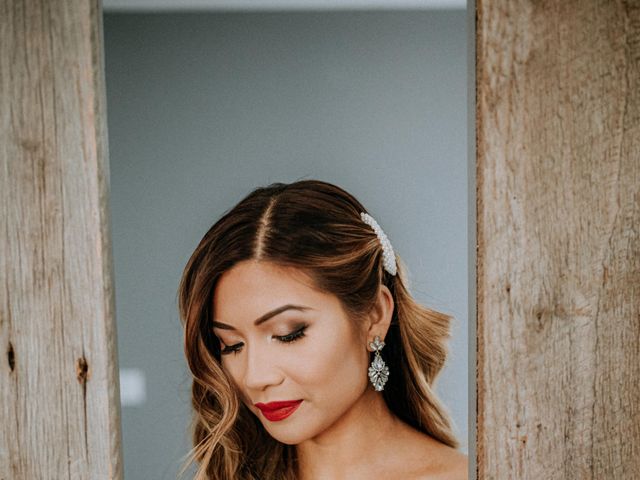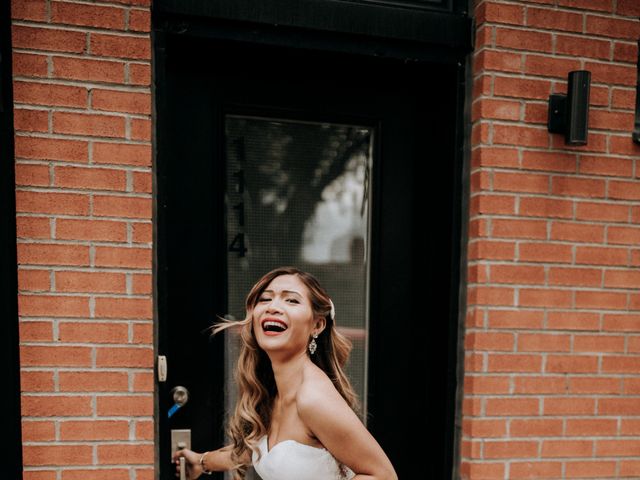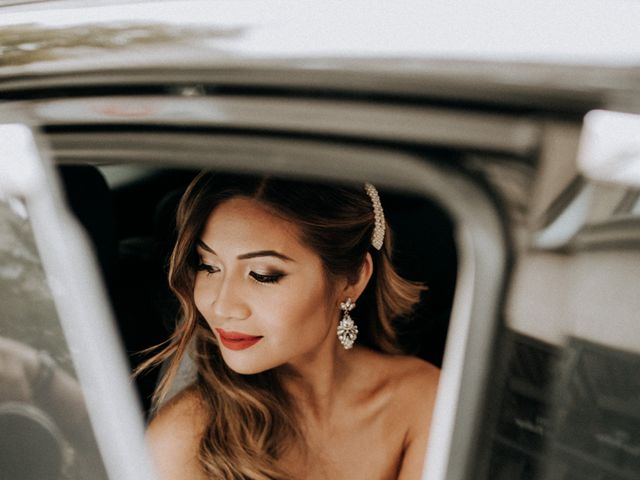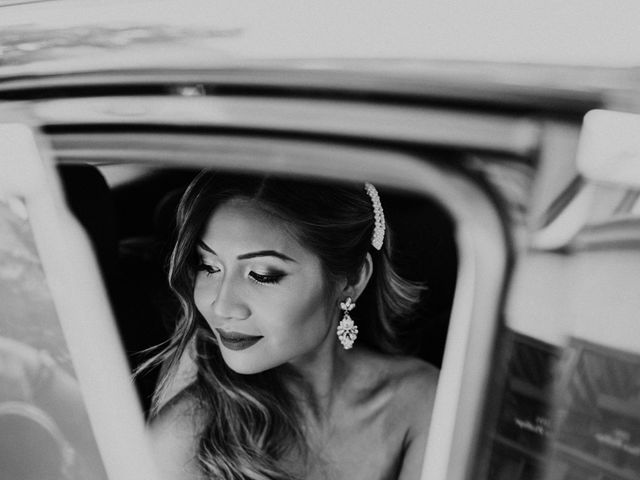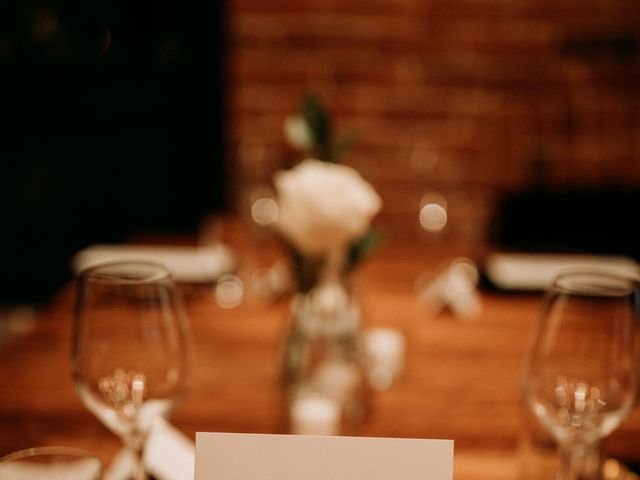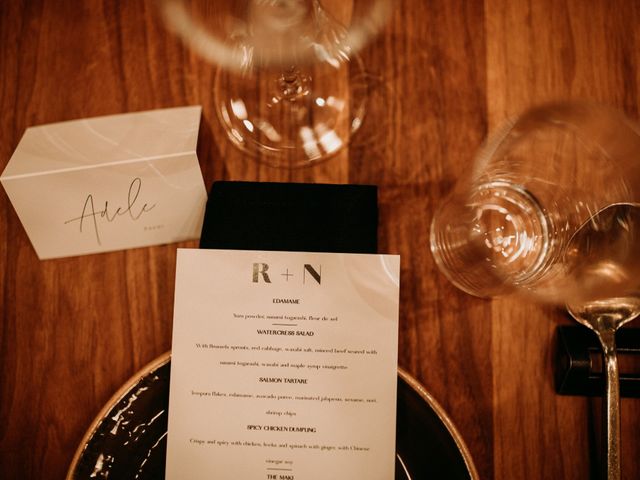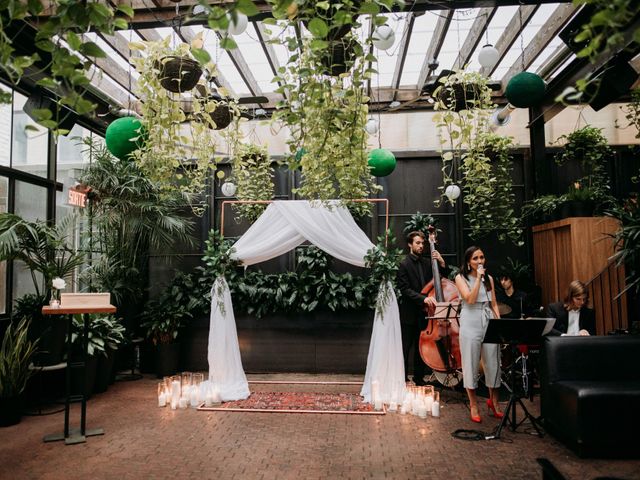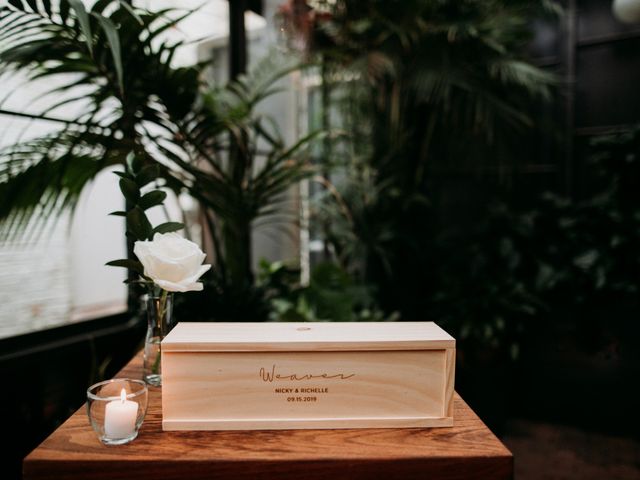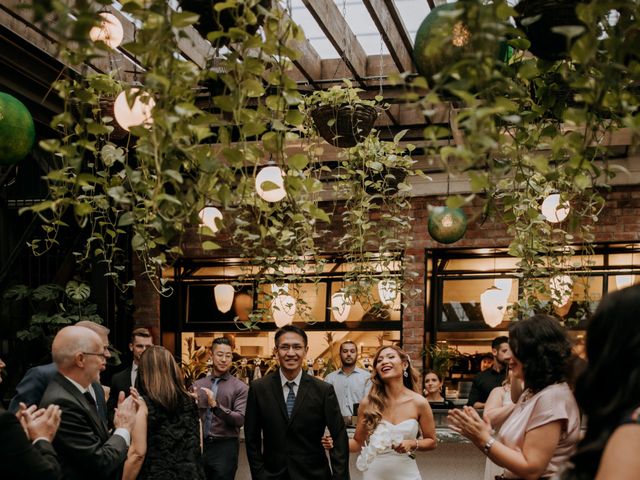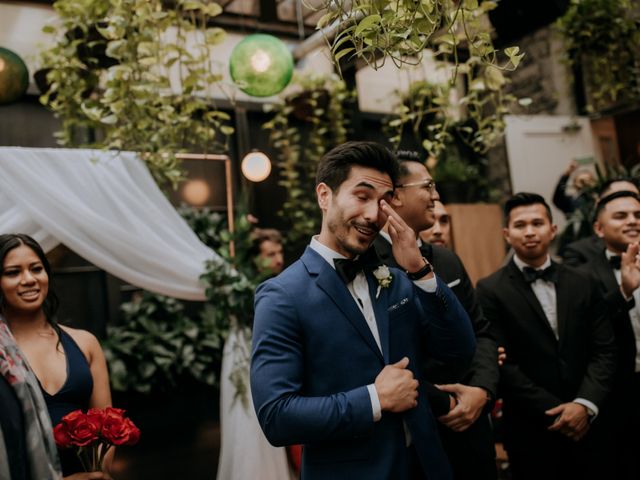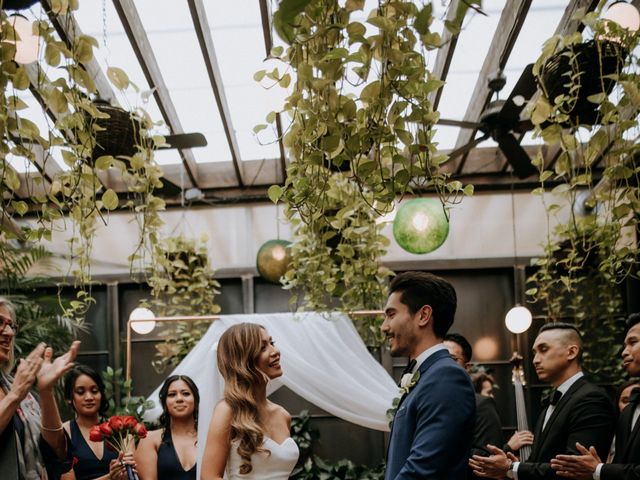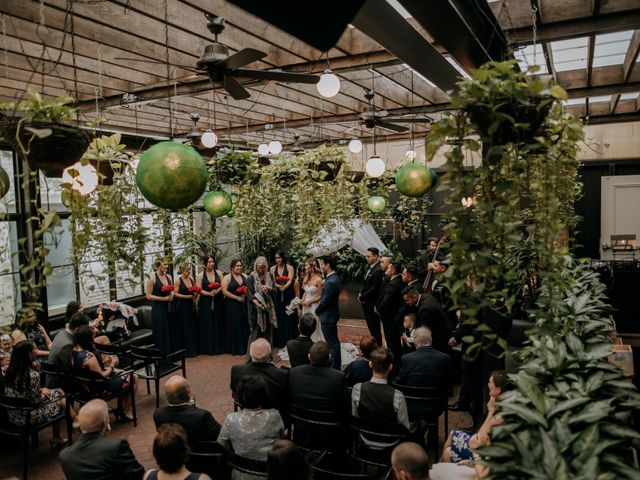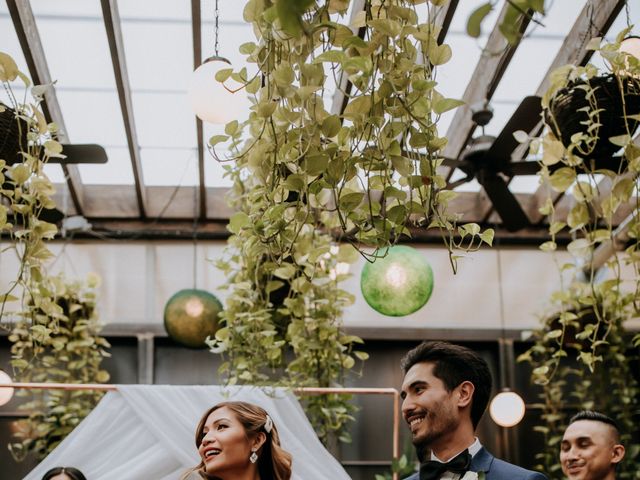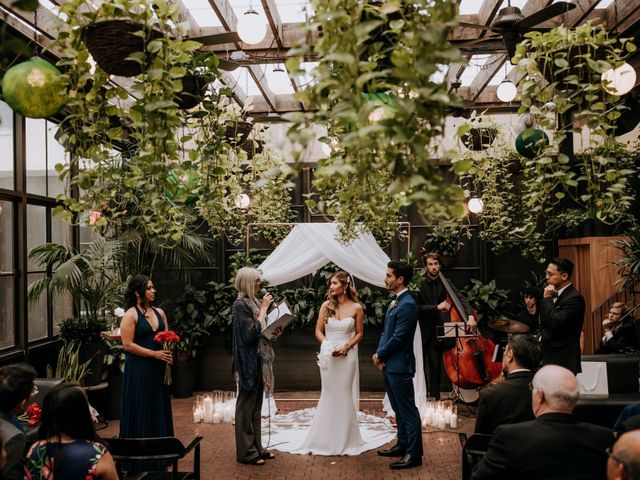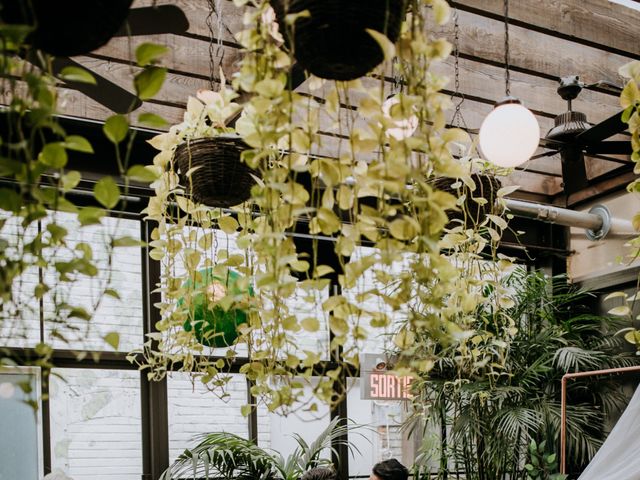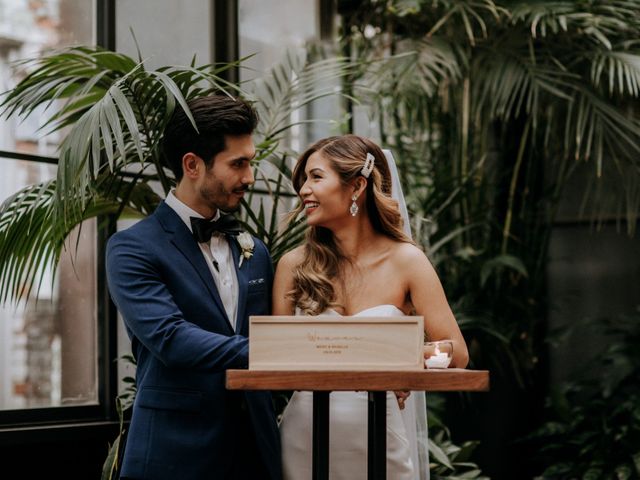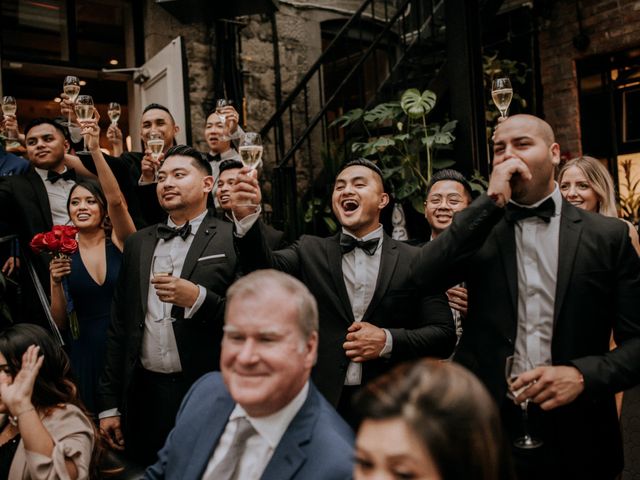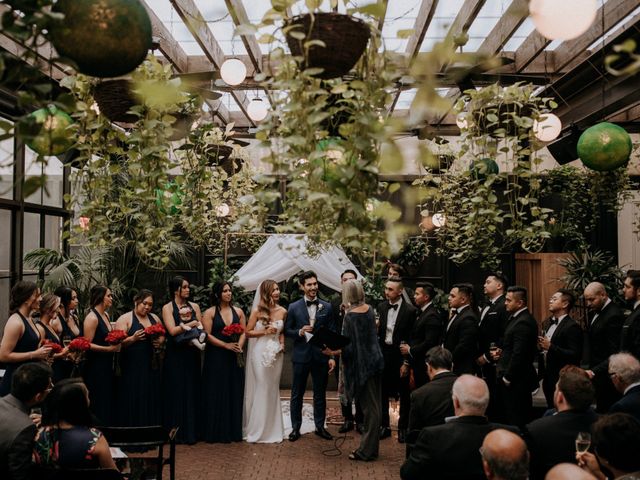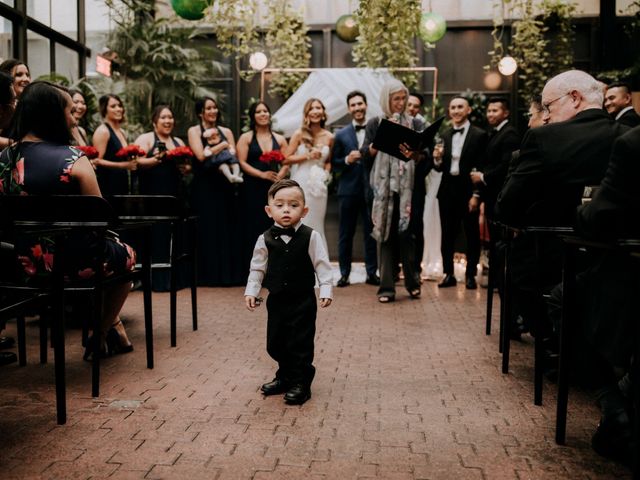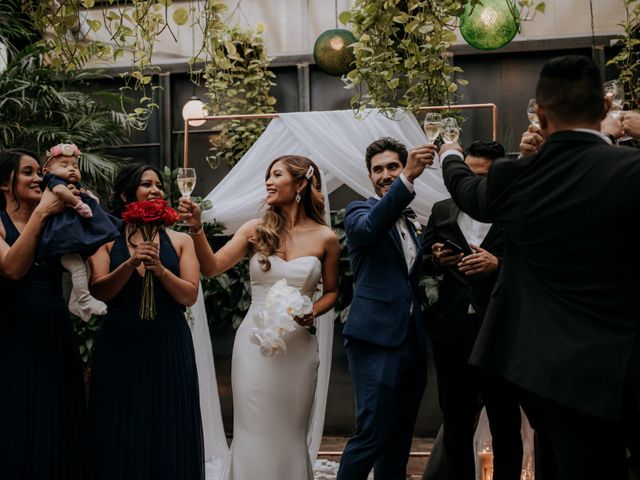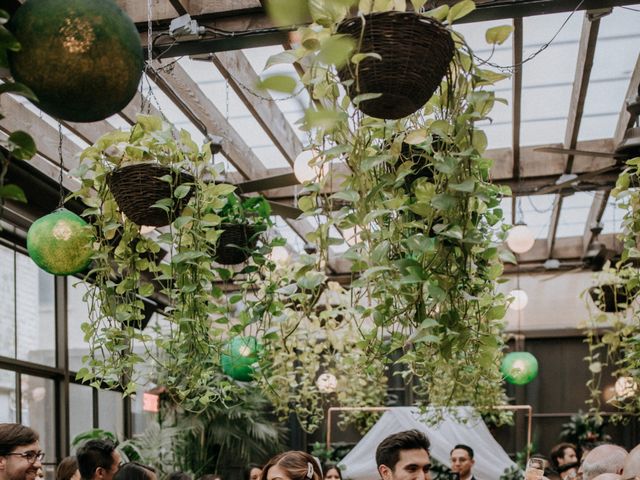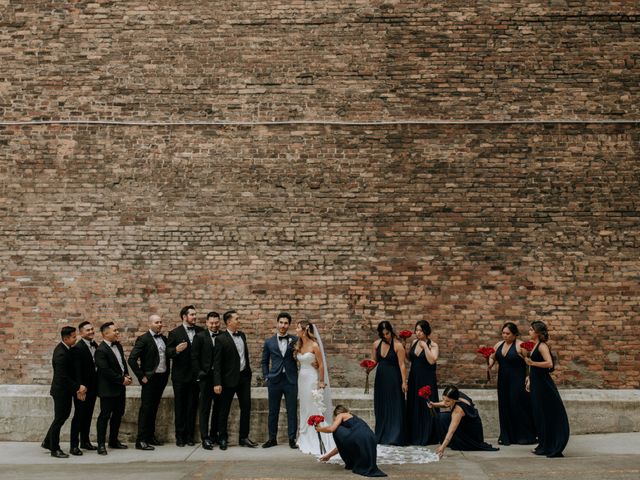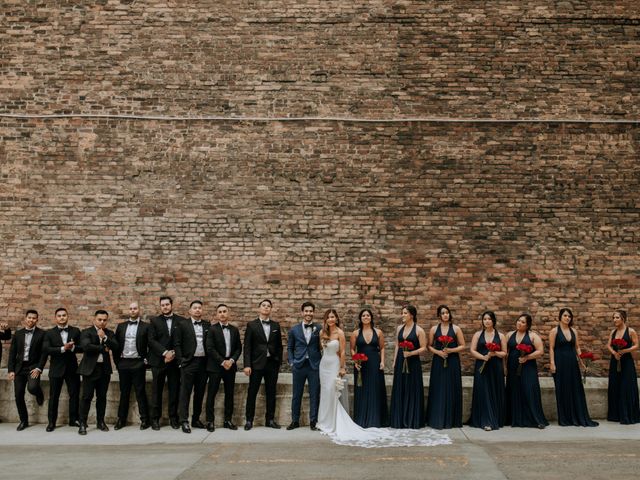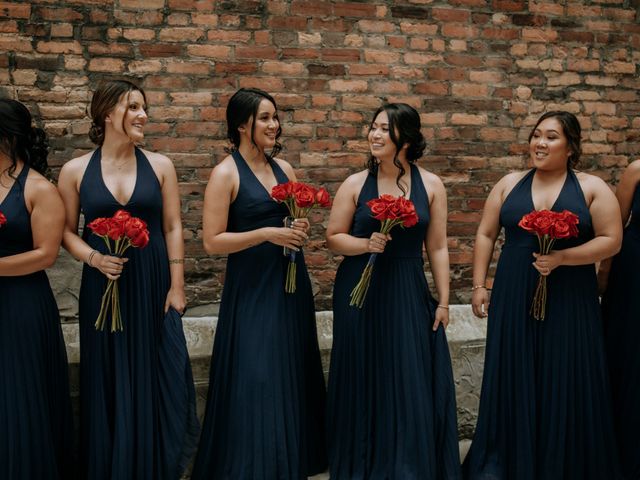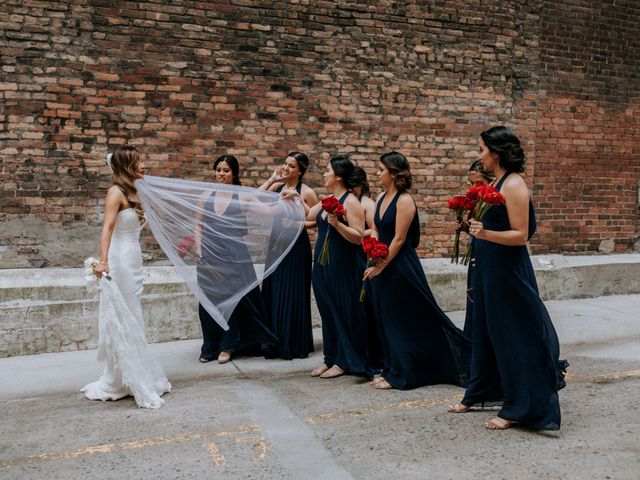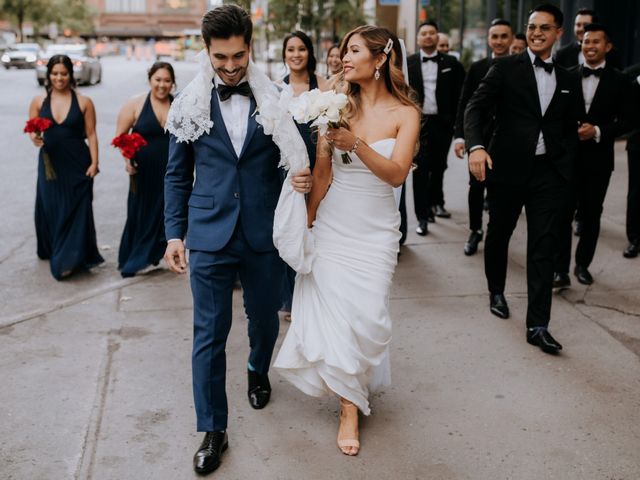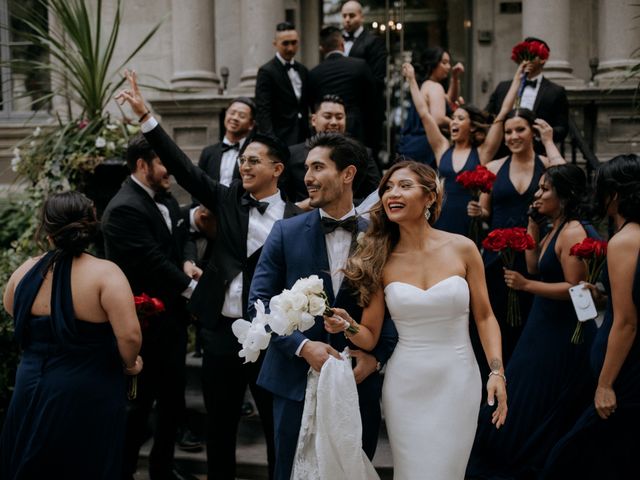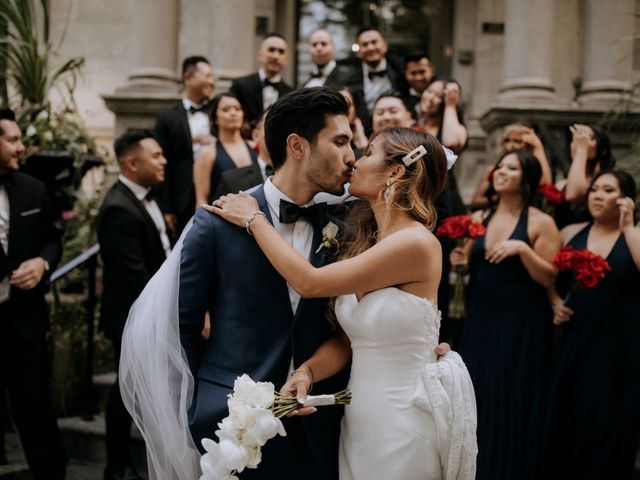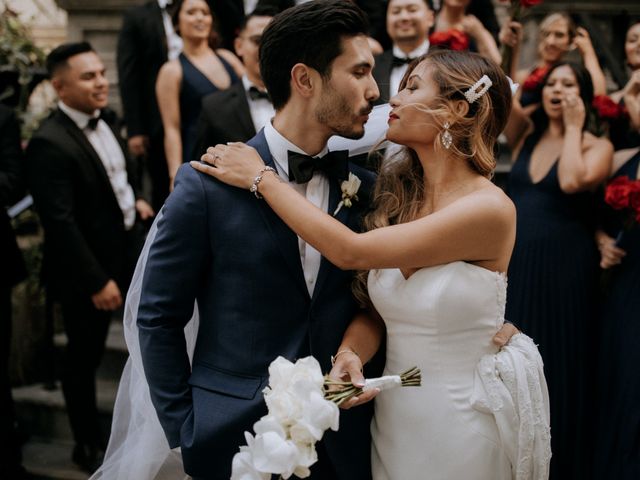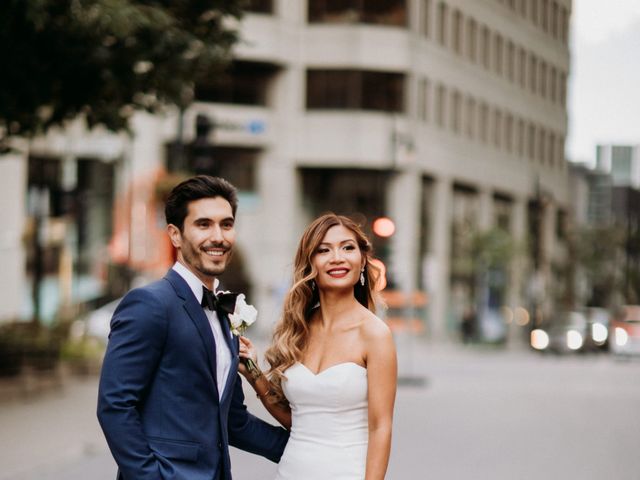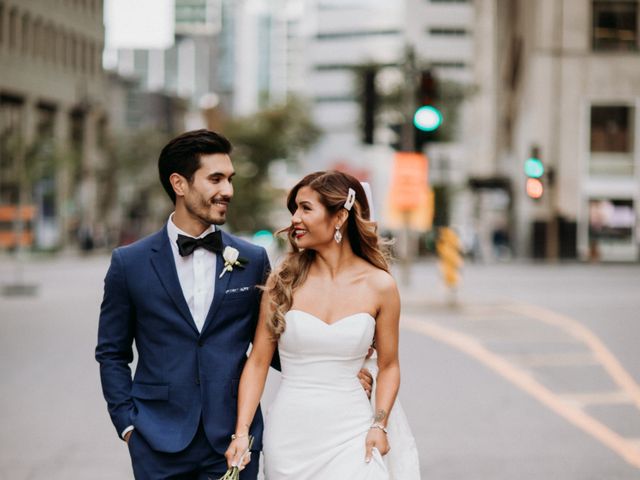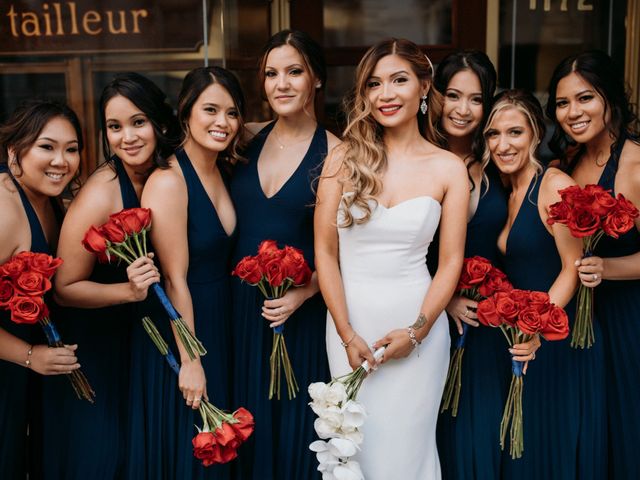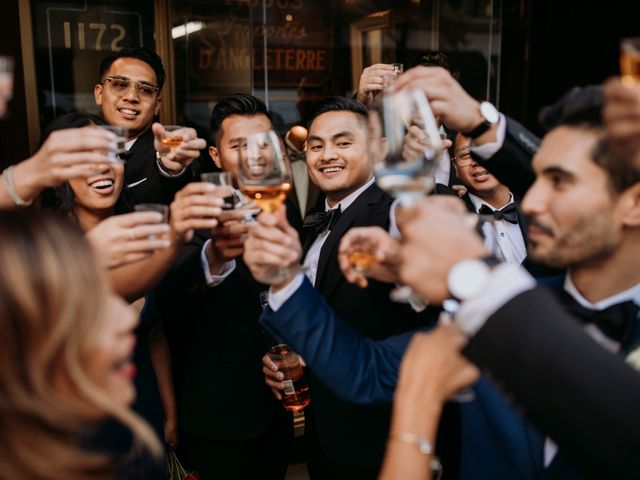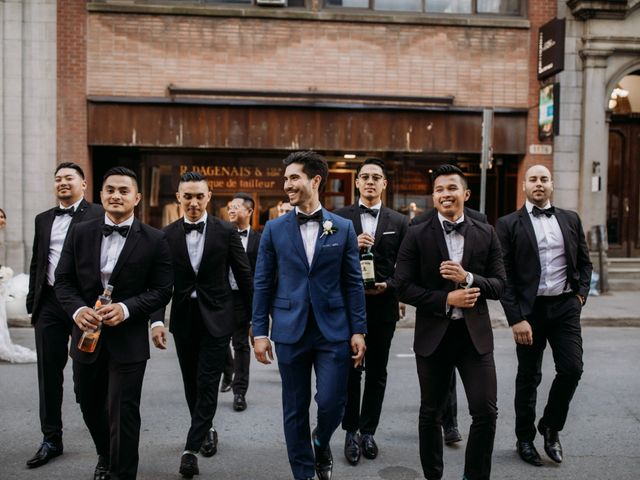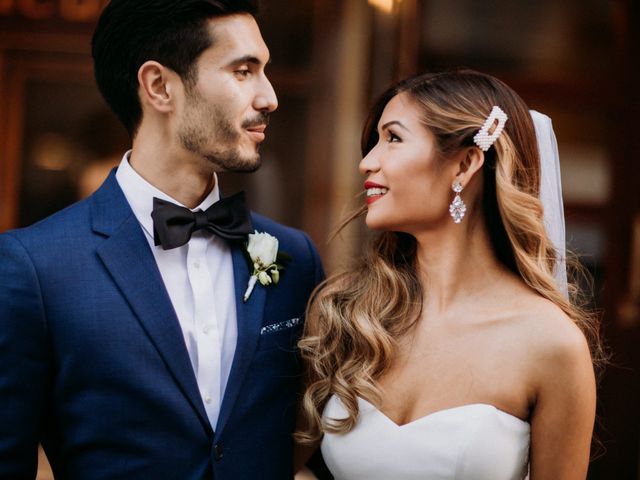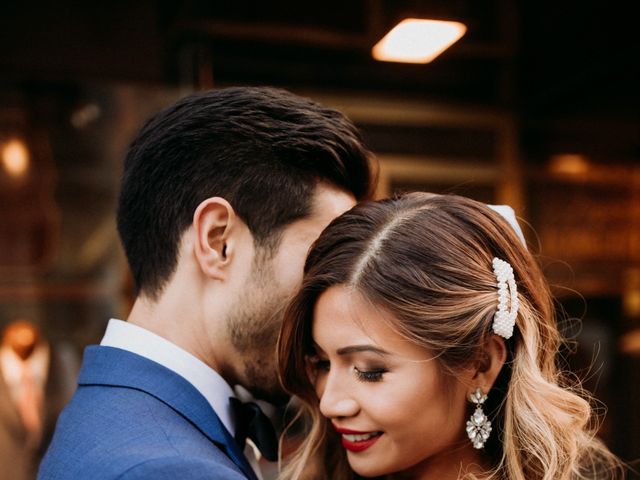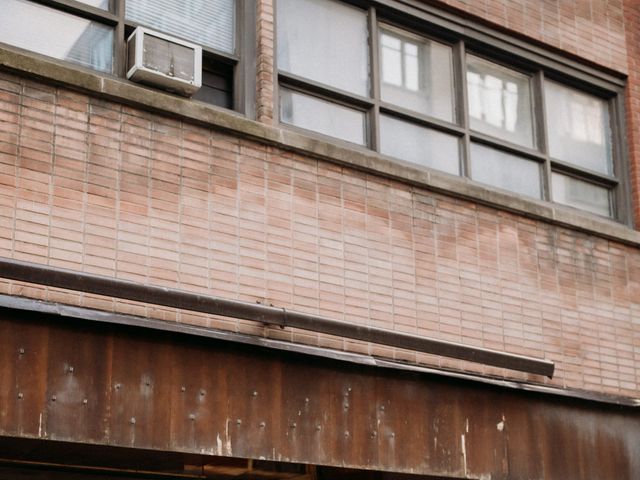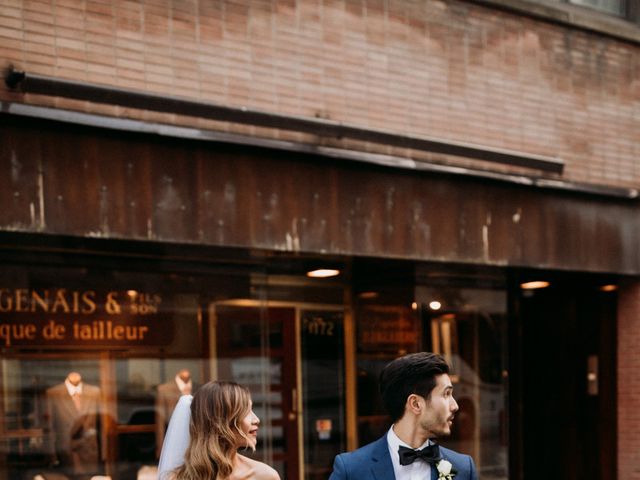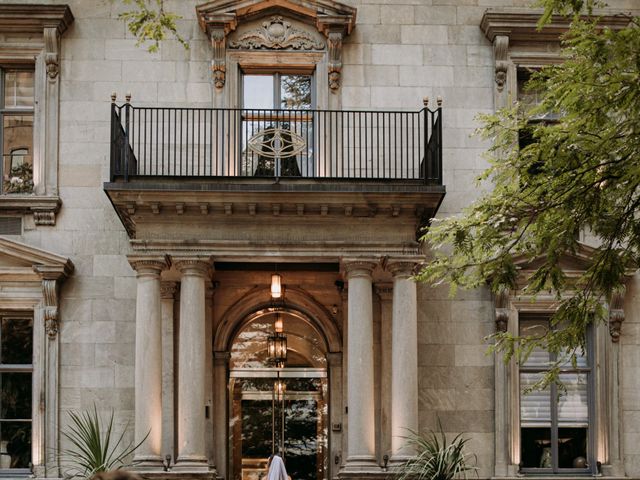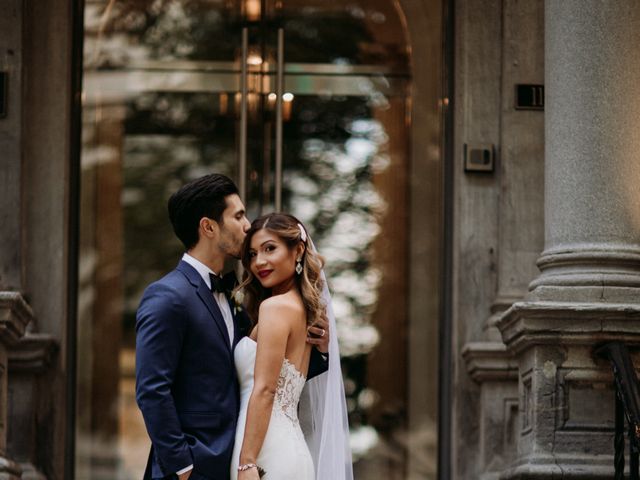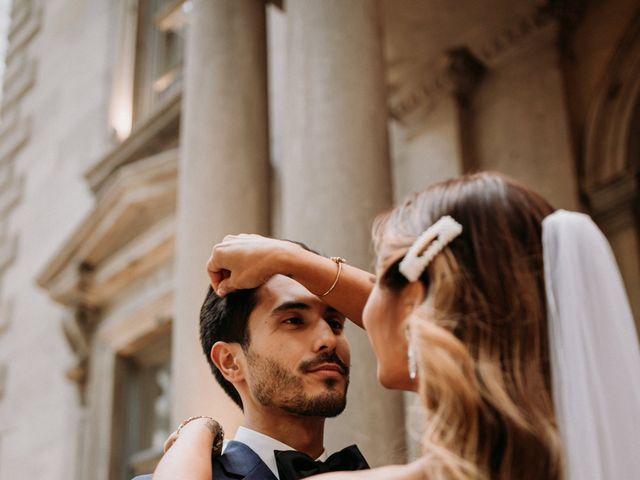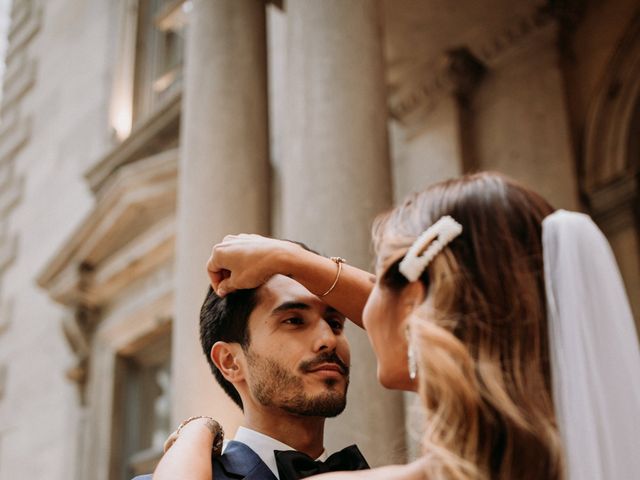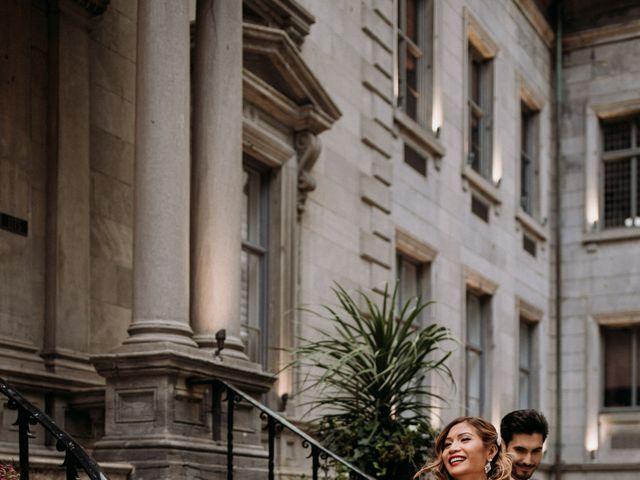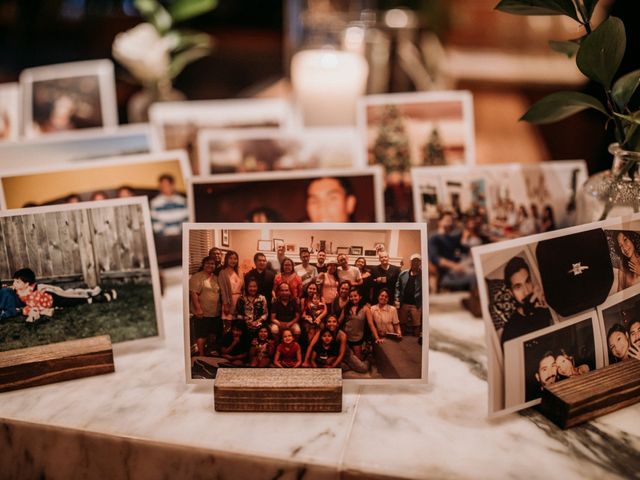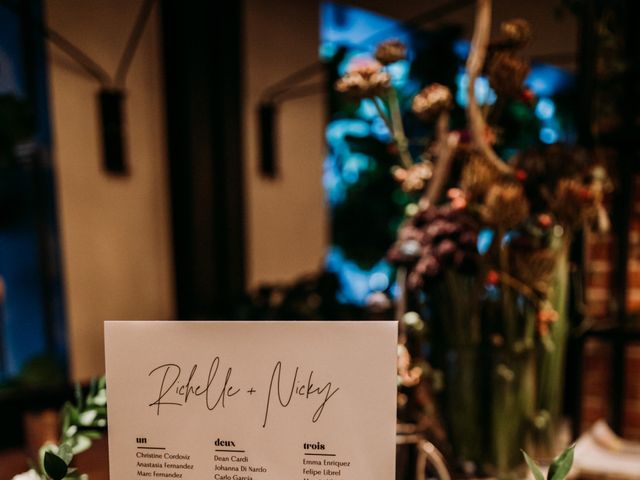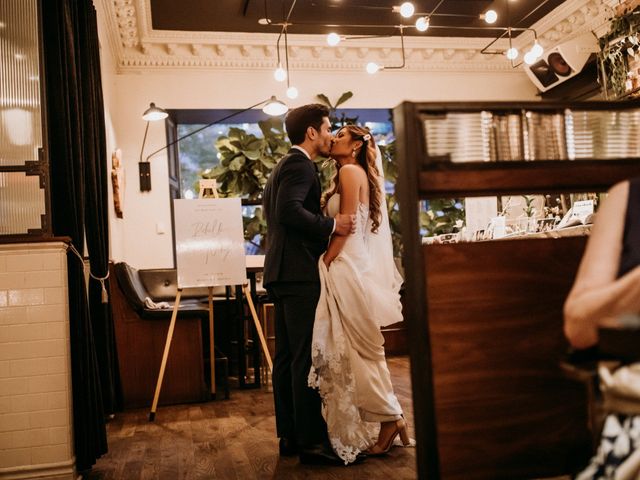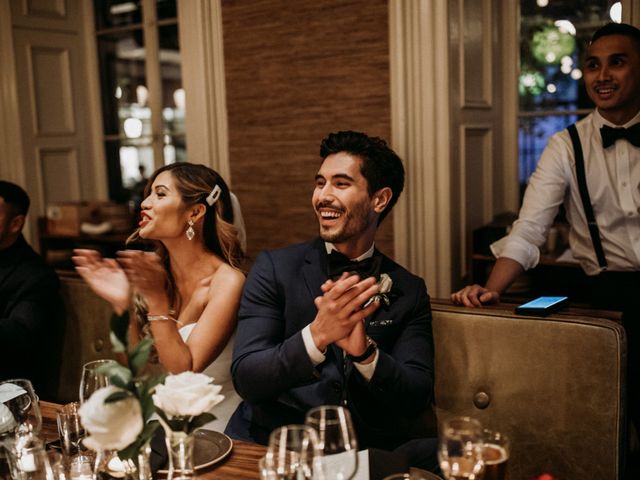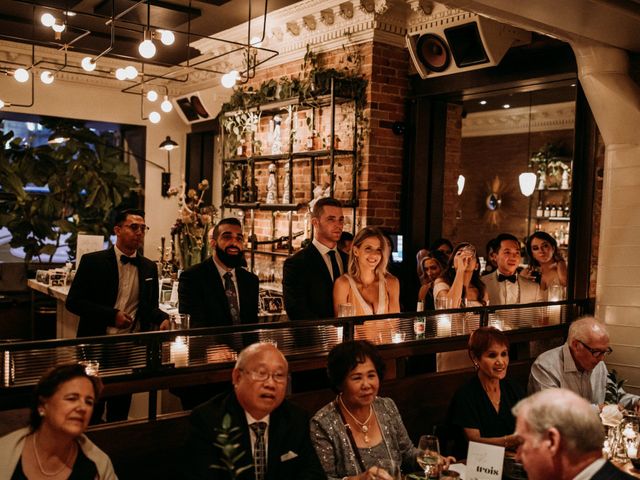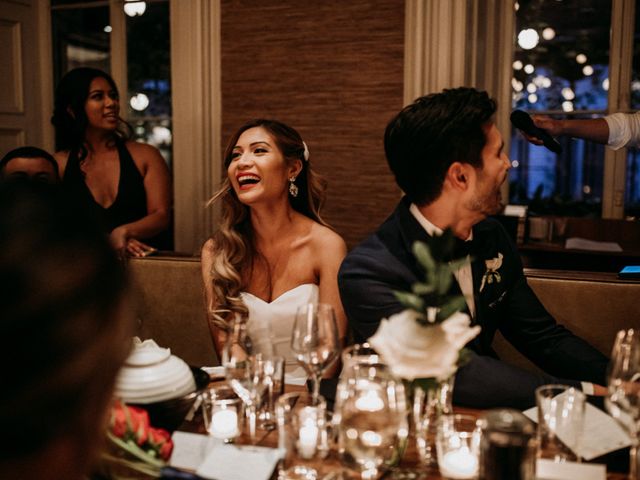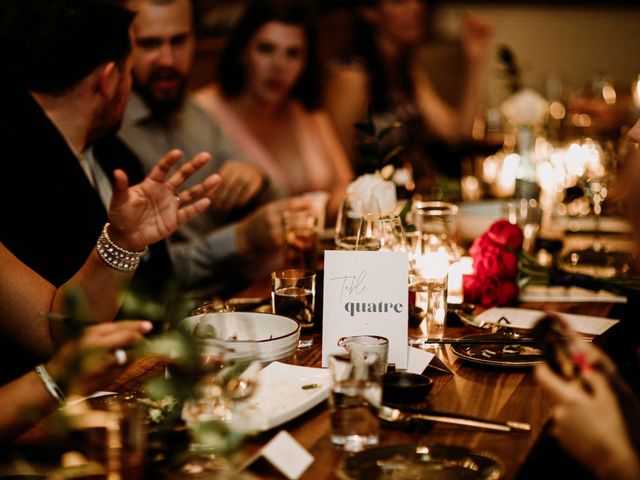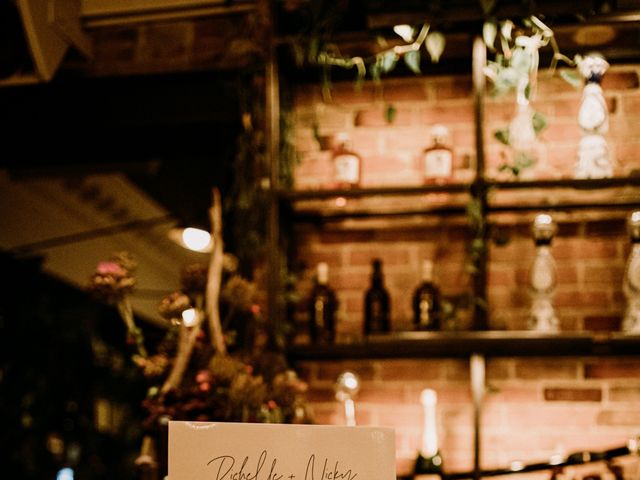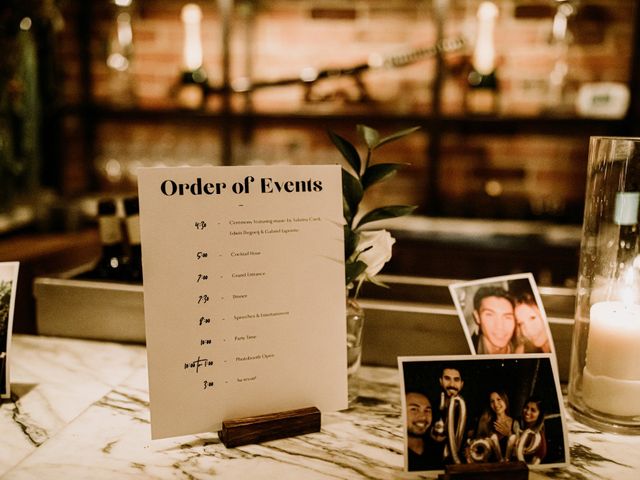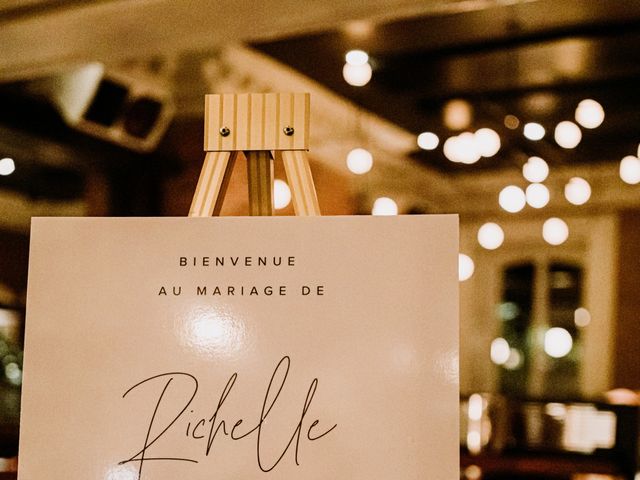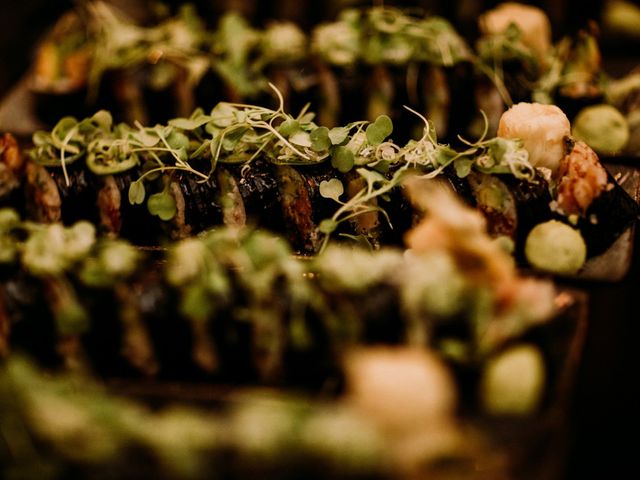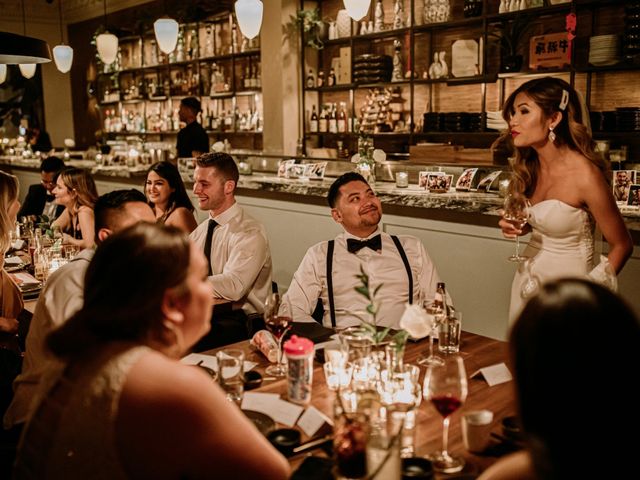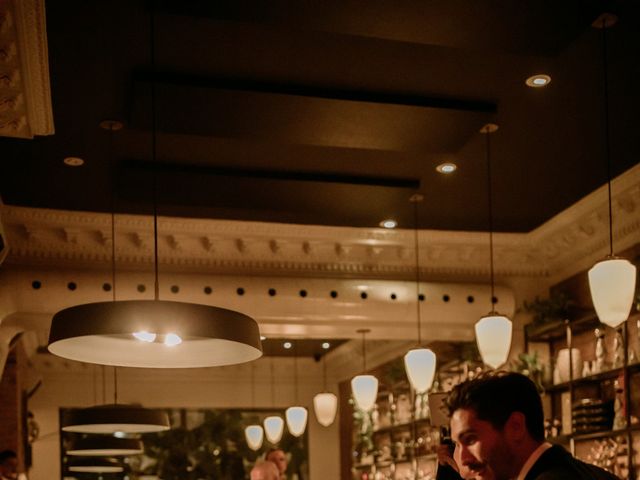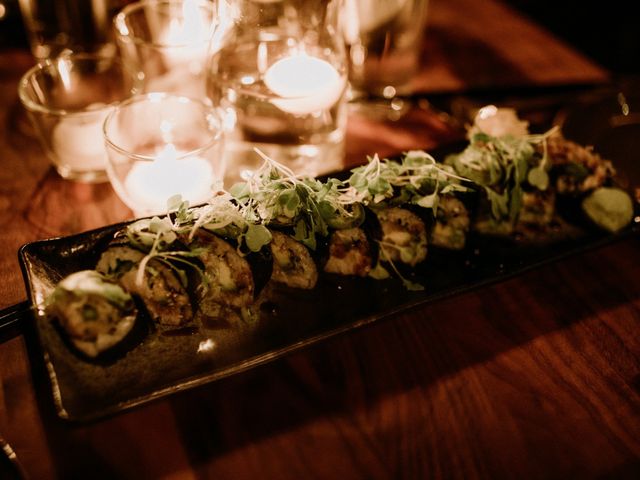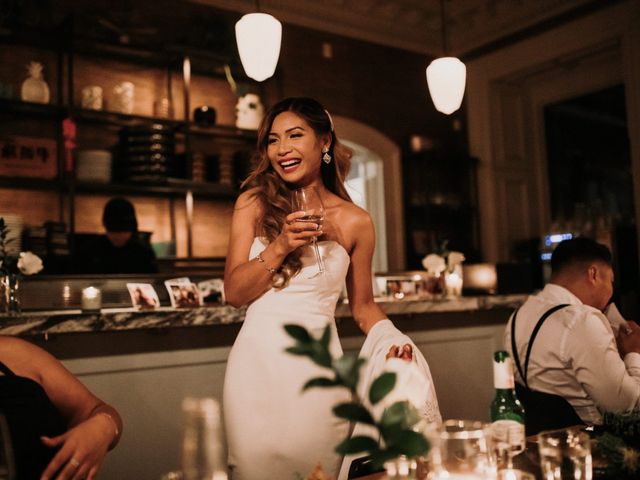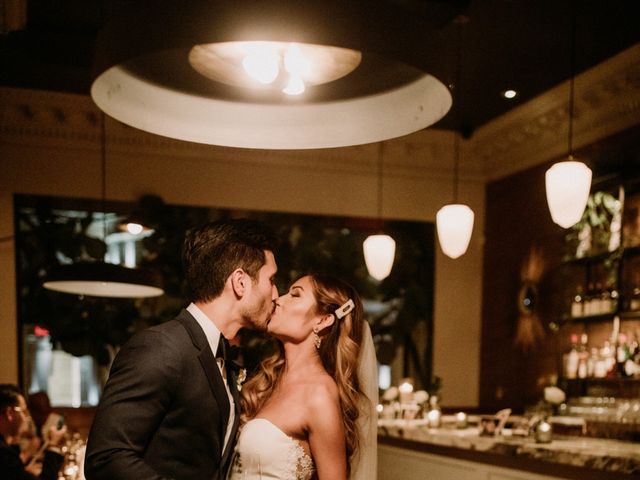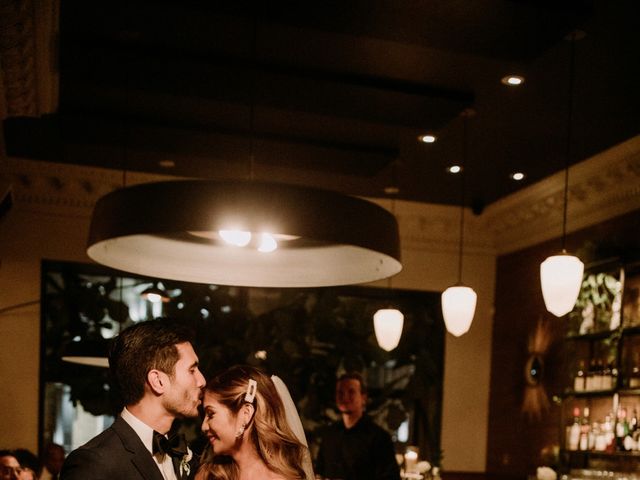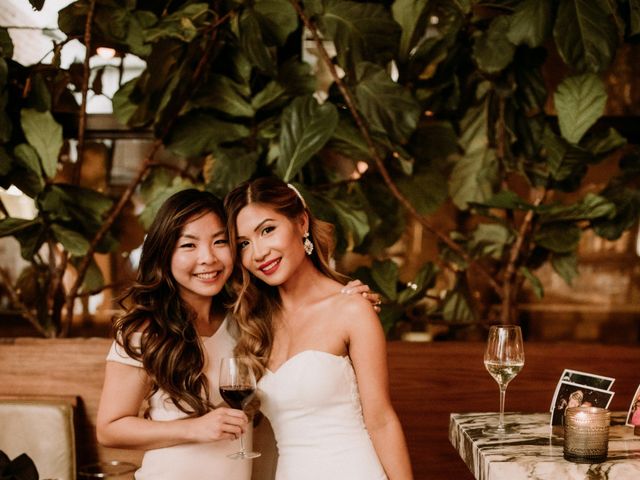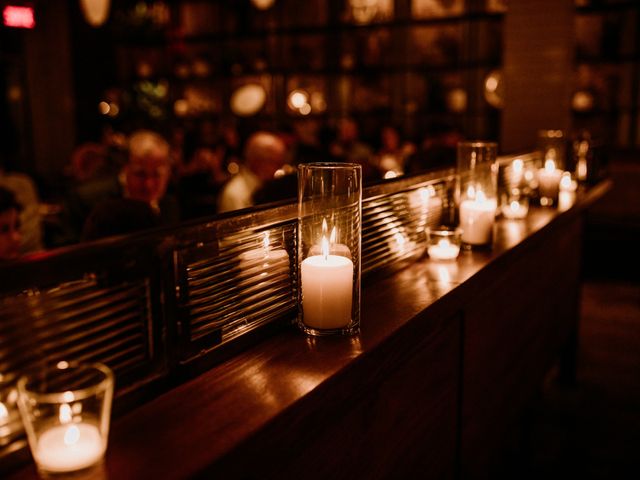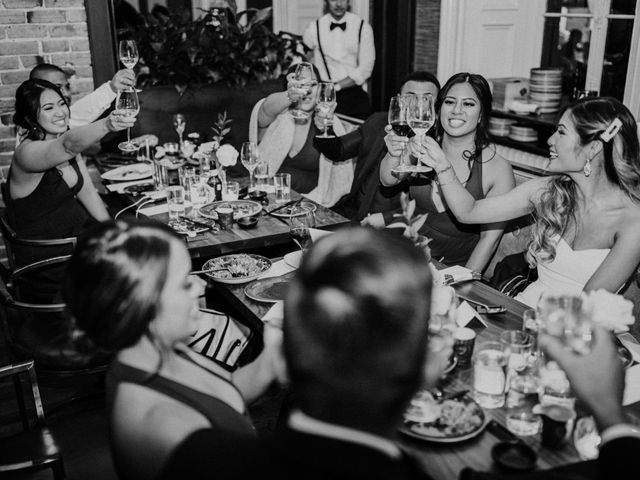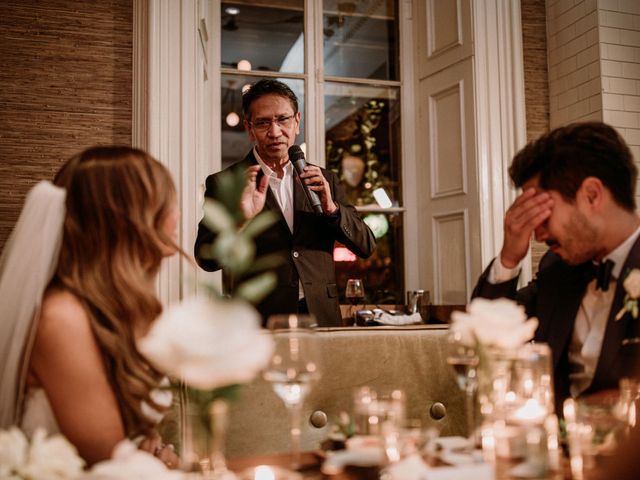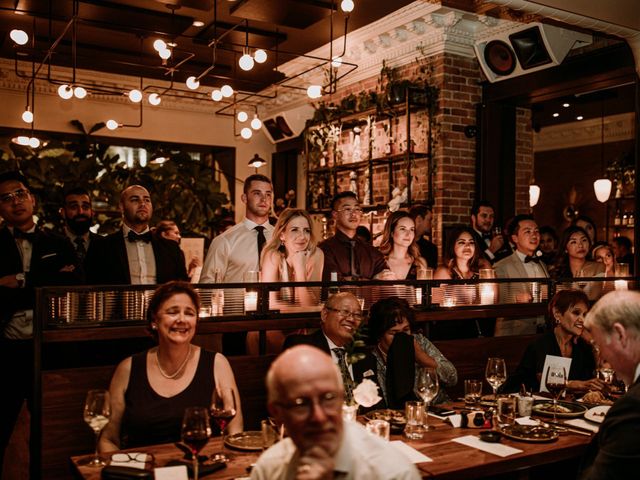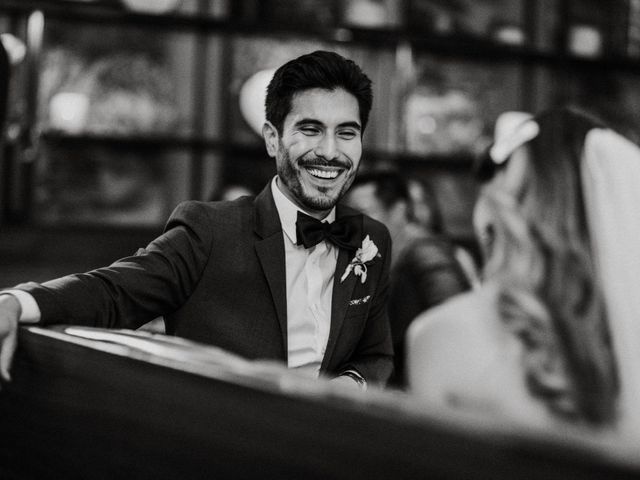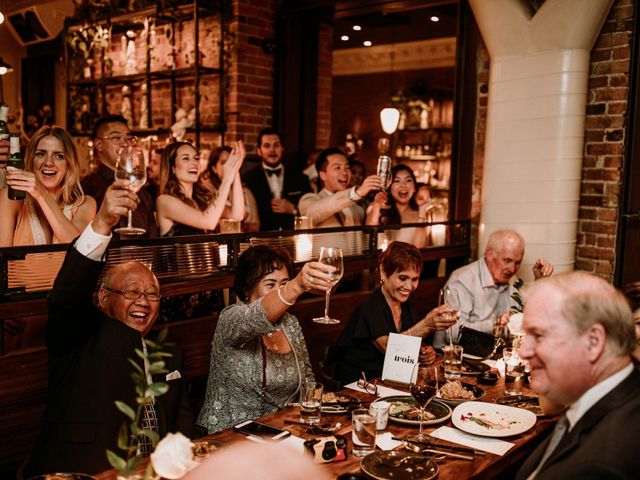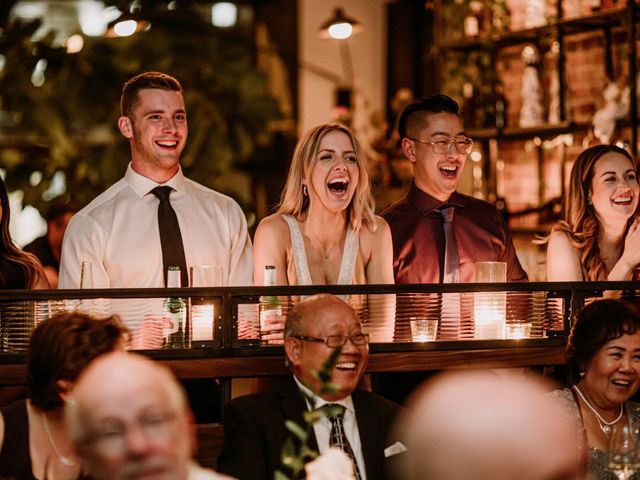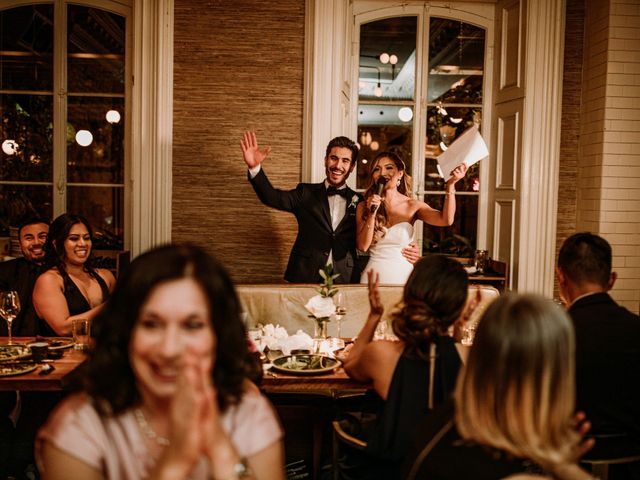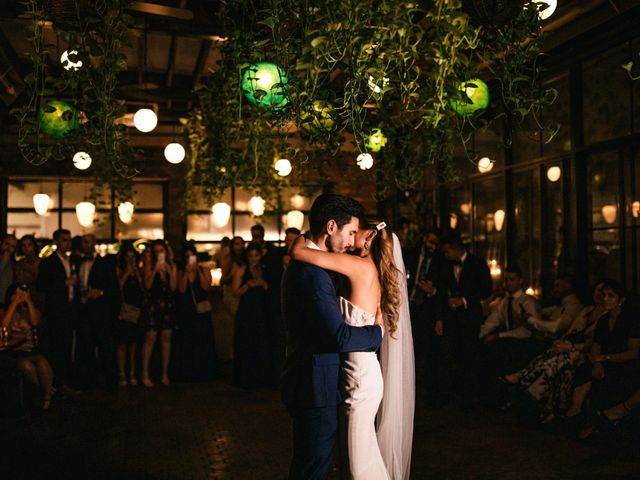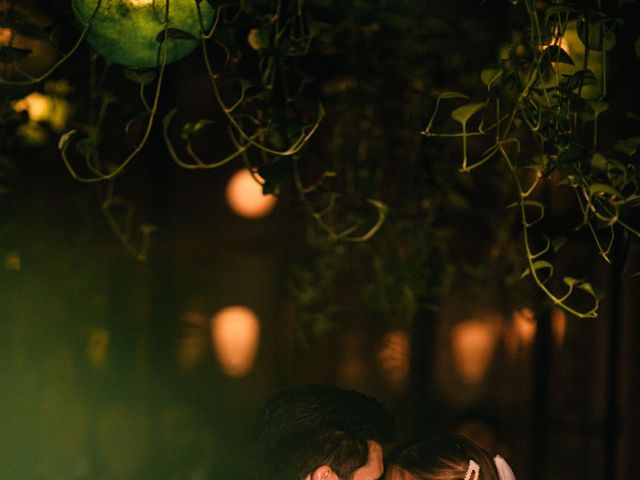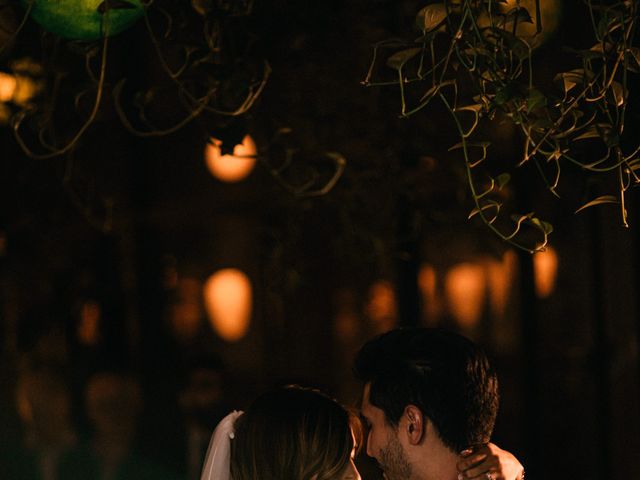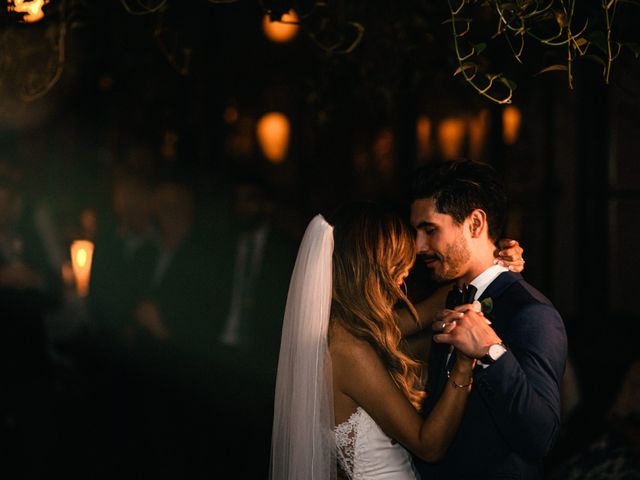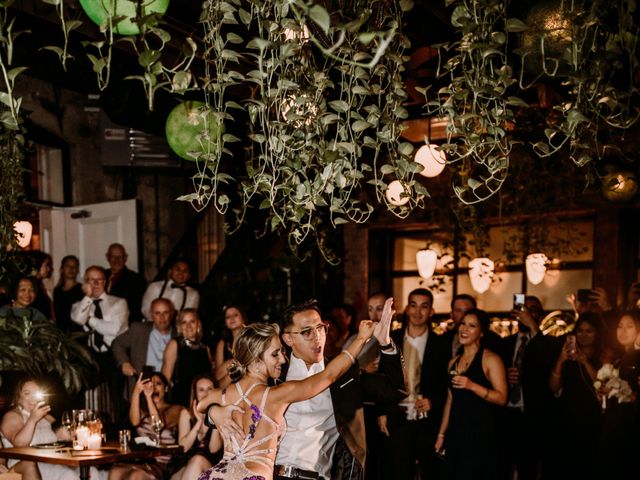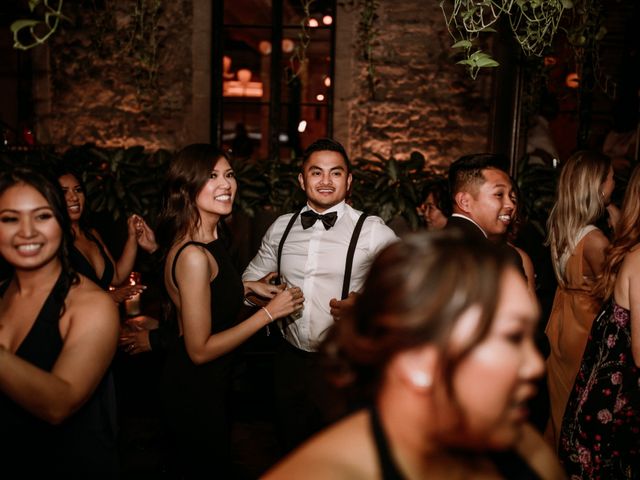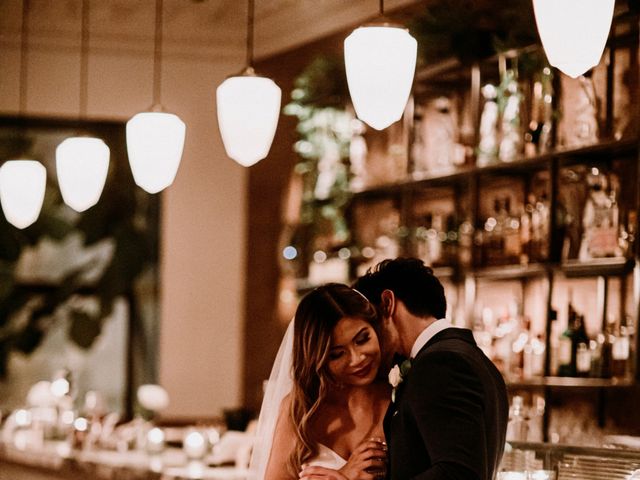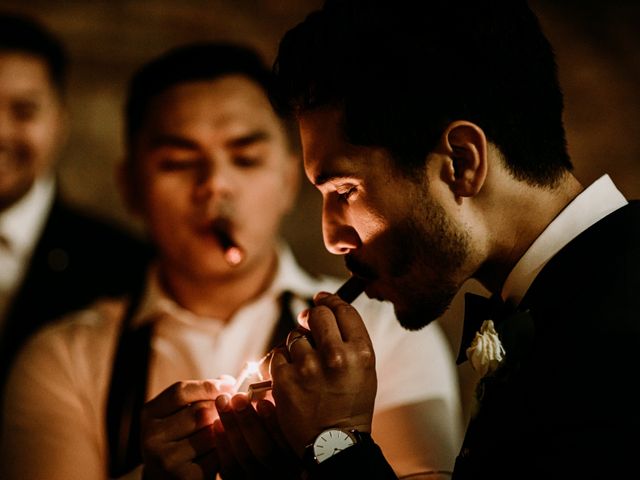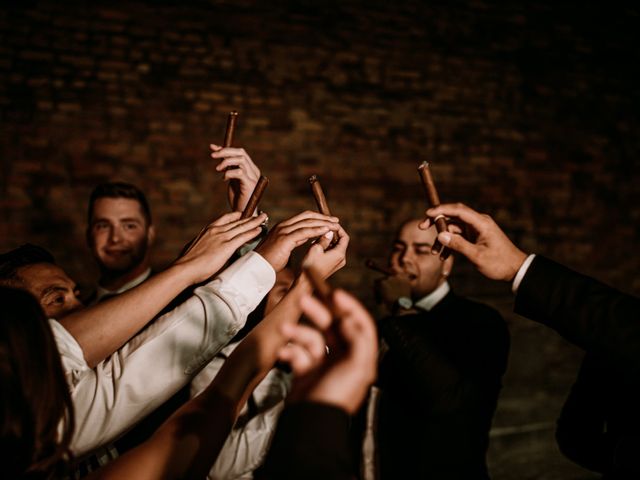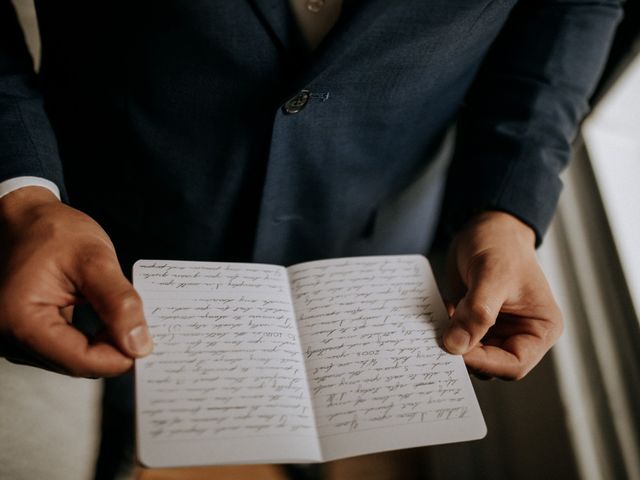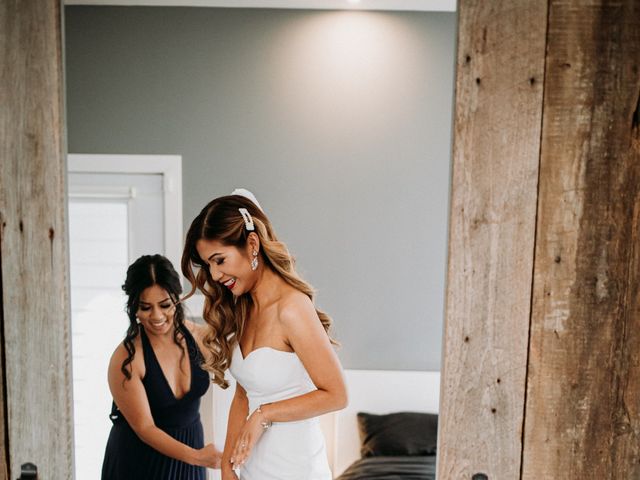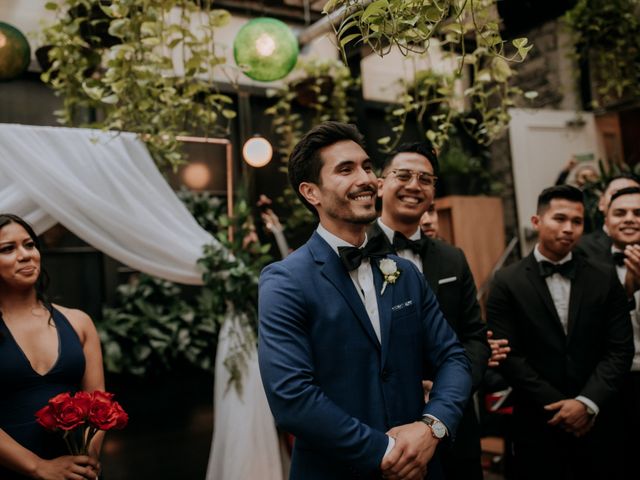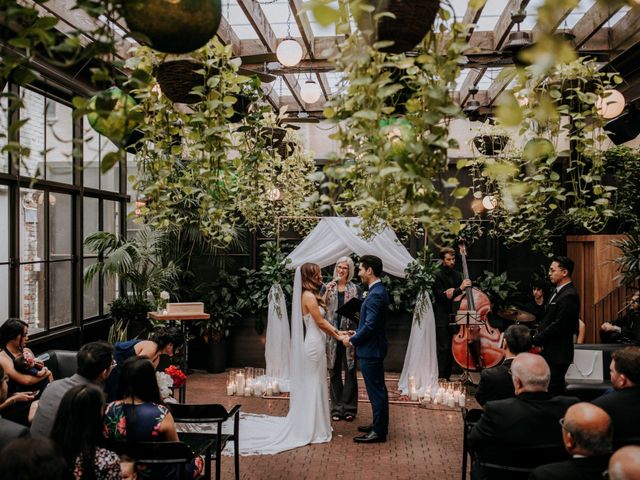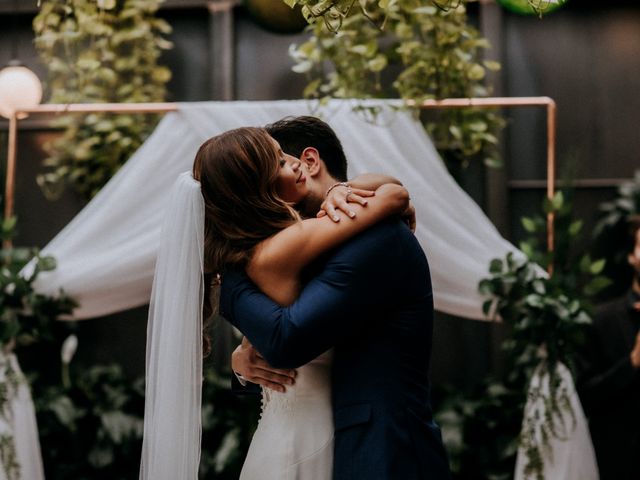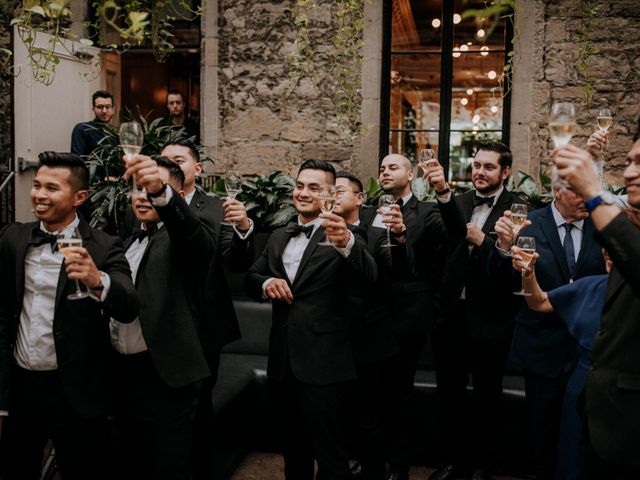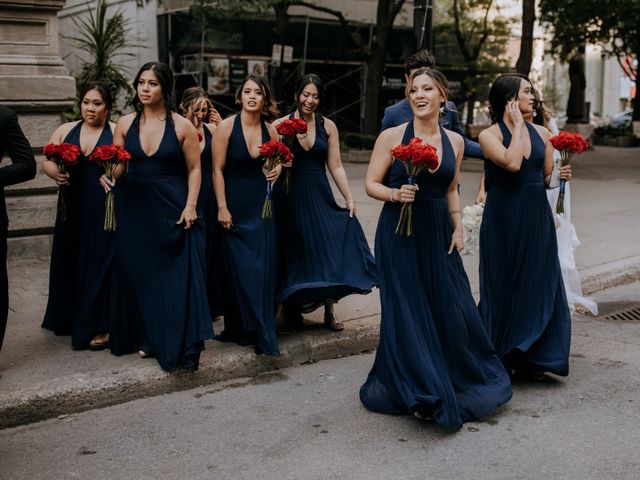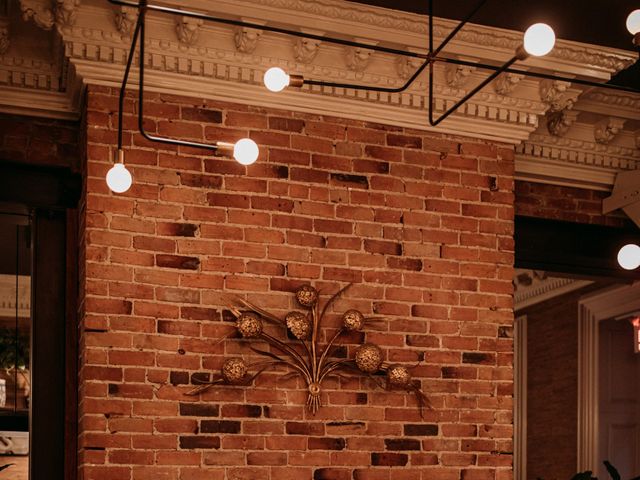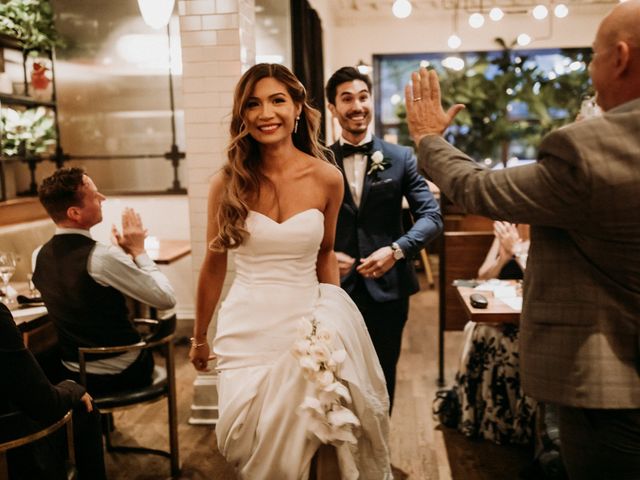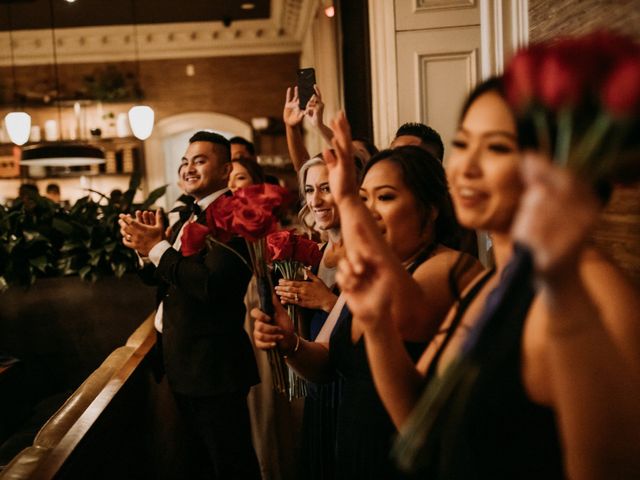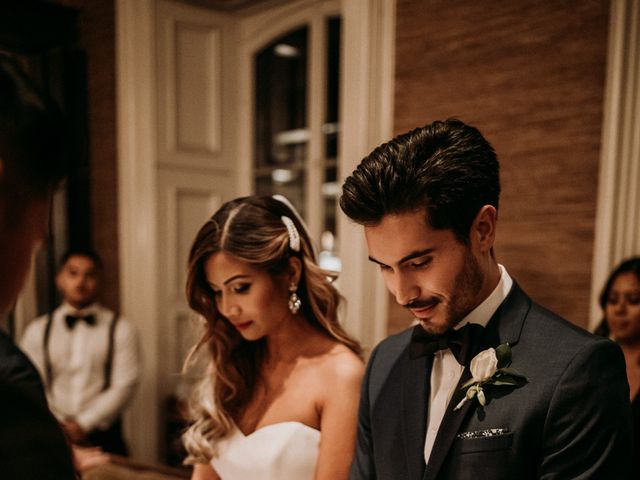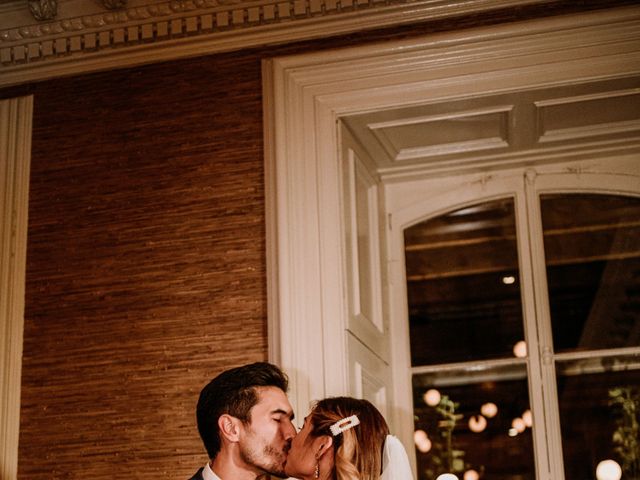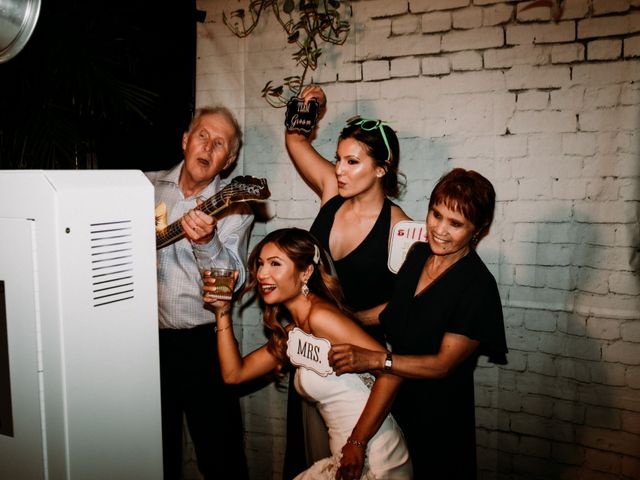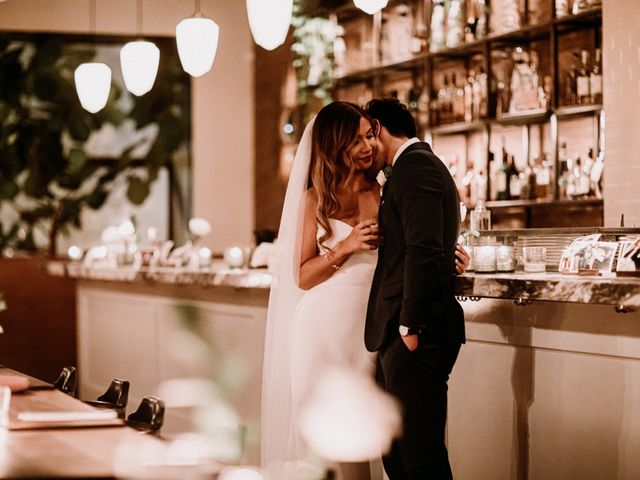 The story of our wedding
I was never one to dream about my wedding when I was younger but this day was honestly better than I could have ever imagined. My husband (still getting used to saying this!) and I live in Vancouver, Canada and planned our wedding to be in Montreal, Quebec. We visited Montreal for three days on our way to Ottawa for a friend's wedding and fell in love with the city. We knew we wanted a destination wedding and that city is so full of culture, good eats, and amazing people. After that three day trip, we knew we had to get married there! We planned our wedding entirely ourselves from across the country without ever visiting Montreal again (or even our venue for that matter) once before the big day!
Both our ceremony and reception were held at the Jatoba restaurant in downtown Montreal. We booked this venue a year in advance by doing a little Google search of "restaurant wedding venues Montreal". Jatoba popped up as one of the results, we did an online virtual tour of the restaurant and put our deposit down! We saw it in person for the first time the night before the wedding at our rehearsal and it did not disappoint. The lush greenery all around the restaurant mixed in with the building's original brick and stone walls created this classic, mixed with modern and romantic vibe we were going for.
Continue reading »
Montreal itself is filled with buildings that hold so much history. This was perfect as we didn't need much decor at all. We just wanted to let Jatoba's beautiful architecture shine. This has been one of my biggest tips for couples planning a wedding on a budget - pick a venue that is beautiful on its own whether it's from the building's architecture or the nature that surrounds it. Highlight what's already there and you won't have to spend a ton of money on decor!
I'm still in disbelief with how everything went perfectly. Thanks to Wedding Wire having so many vendors all in one place and the helpful reviews from past couples; I was able to find our florist, day-of coordinator, and DJ. All of the vendors that we worked with were extremely kind and all-around just amazing people. Communicating through email for a year and finally being able to meet them on the day-of made me emotional! Seeing all of their hard work and our vision come together was overwhelming in the best way possible.
It's been a little over two months since the big day and our guests are STILL talking about how it was one of the best weddings they've been to. Yes, we had a beautiful ceremony and venue, open bar with flowing drinks, an amazing Japanese fusion 4-course dinner, and McDonald's as a late-night snack... but it was honestly the positivity, emotions, and people that created this unforgettable ambience. There was so much love; I felt it with every interaction and it was so contagious. Age wasn't a factor, everyone from our two-month-old niece to our older family members let loose and had so much fun together. It was exactly what we hoped for - everyone to live in the moment, feel the love and make the most awesome memories together.
My cousin from Montreal is a talented jazz singer and attends McGill University for music. I asked her if she wanted to perform at our ceremony and it was one of the best decisions made throughout this entire wedding planning process. She rounded up a few classmates who had never performed professionally before to play the bass guitar, piano and drums. They started the whole day off by playing renditions of old school favourites such as "Unforgettable" by Nat King Cole. Walking down the aisle to their rendition of Etta James' "At Last" with my fiance bawling his eyes out is a moment I'll never forget. Their band's live music set the entire vibe for the day. The day went off without a hitch! Our friends and bridal party (we had a bridal party of 16!) ran the entire program, then got LIT on the dance floor. The people that we had at our wedding were truly the ones that made it amazing.
The whole vibe, energy, and love from the day is something I'll never, ever forget. It made us realize how blessed we are to have the best people in our lives that support us unconditionally and are down for a good time anytime!
If I were to give advice to future couples having a wedding: stay true to who you are. Don't include things just because they're traditions if they don't match with who you are as a couple! Also, do not go into debt for your wedding. No one wants to start off their marriage with financial stress! I spent months researching, sending tons of emails back and forth comparing prices. From this, I can say that you can absolutely have a gorgeous wedding on a budget. There are many vendors that are willing to work with couples on a tight budget! All it requires is a good amount of research and communication; Wedding Wire will hands down be your best friend! Finally, keep in mind the meaning of this day. The beautiful dress, flowers, food, and dance party will be highlights. But yourself, your partner and all of your guests will remember the emotions and love felt on that day. Congratulations to all of the beautiful couples!
Nicky and Richelle's vendor team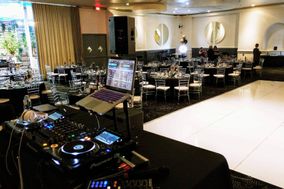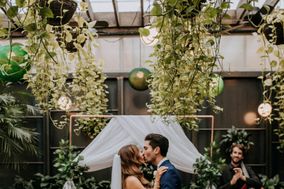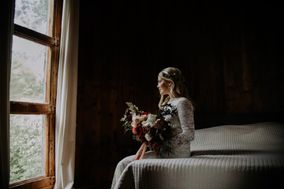 Flora Elegant
Floral arrangements
Other Quebec weddings
View all
Get inspired with Real Weddings
Other blue weddings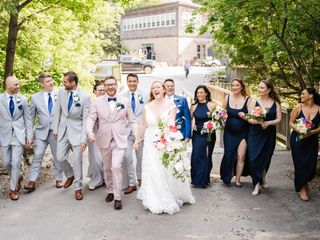 Show all
Other Autumn weddings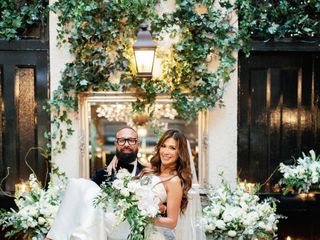 Show all
Other modern weddings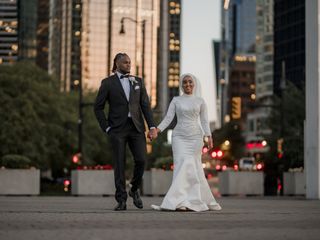 Show all