Nathan and Maria's wedding in Cambridge, Ontario
Elegant Winter B&W 9 wedding vendors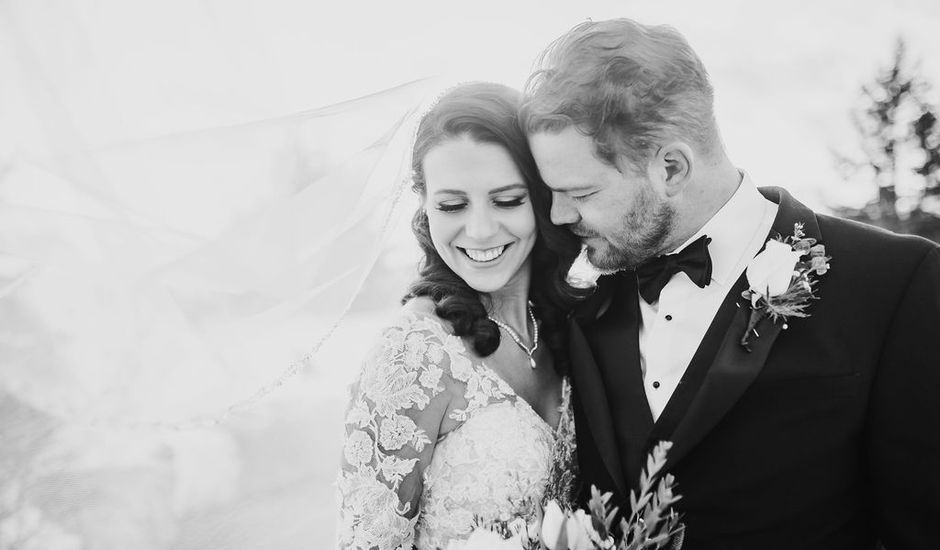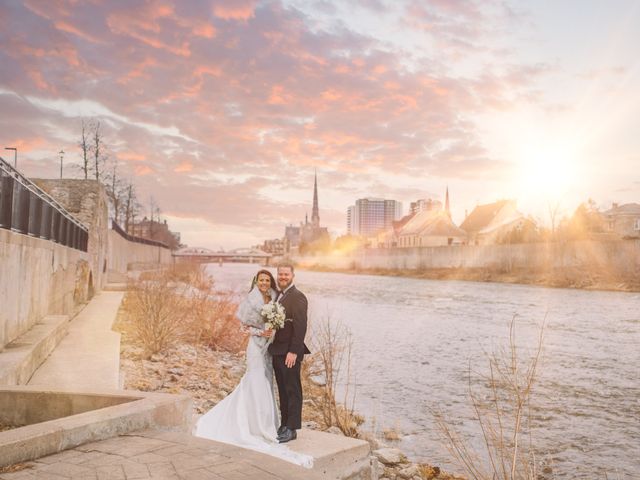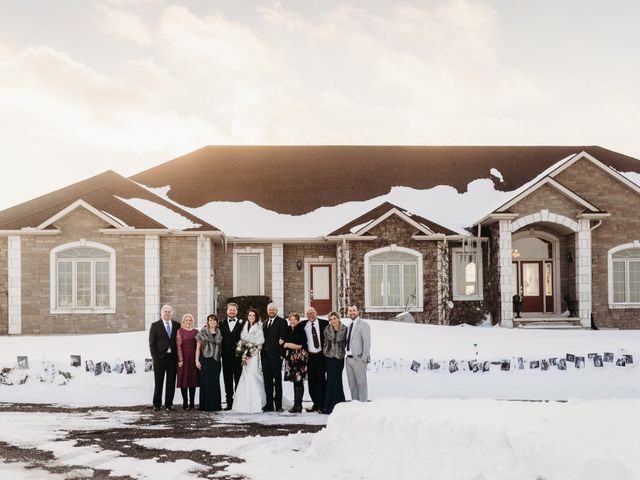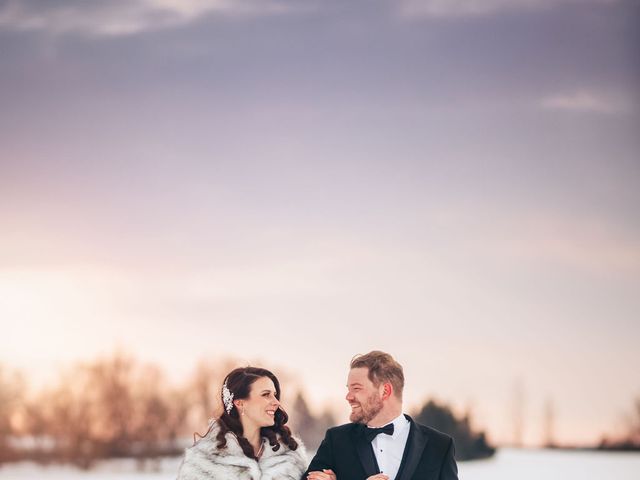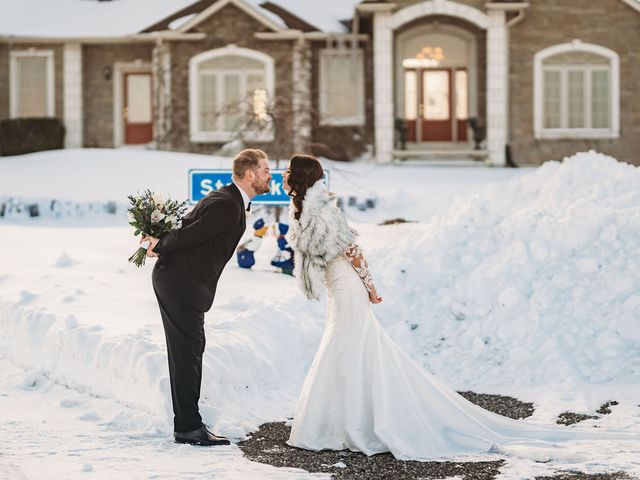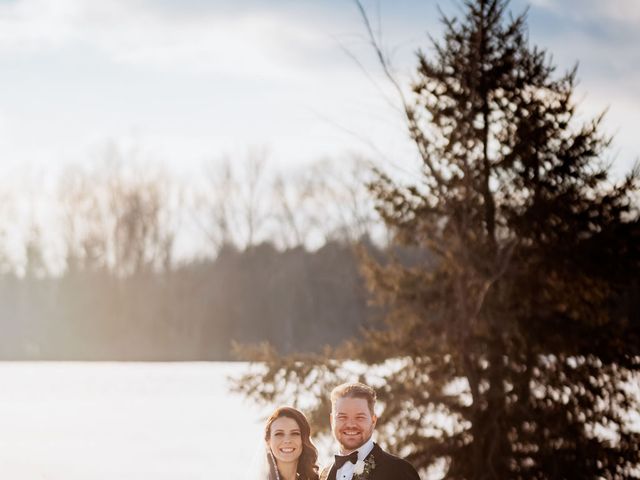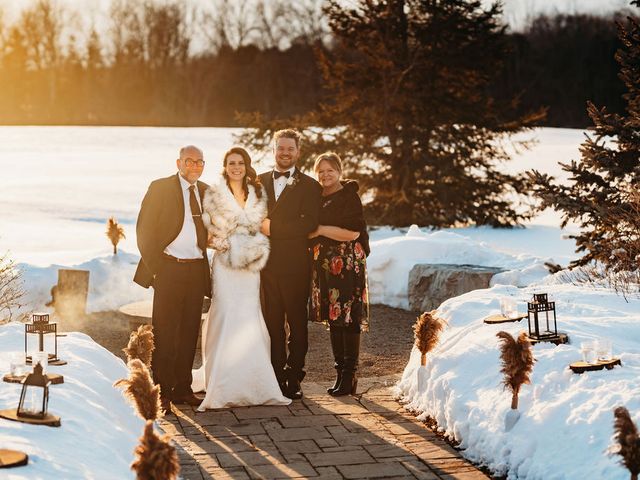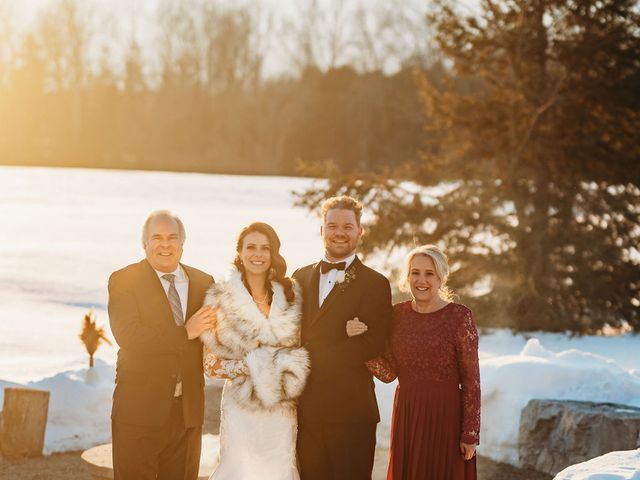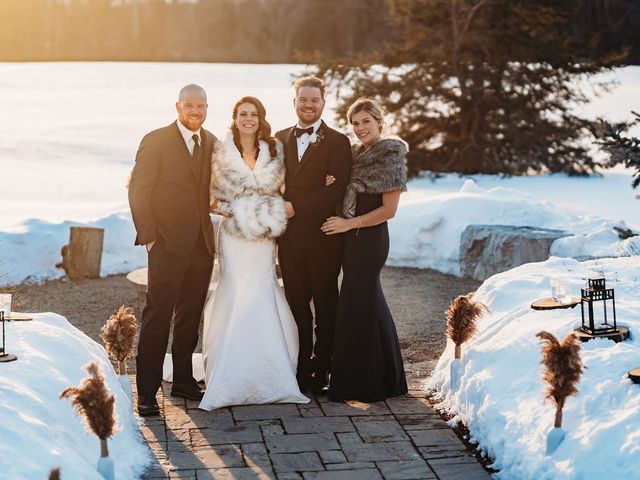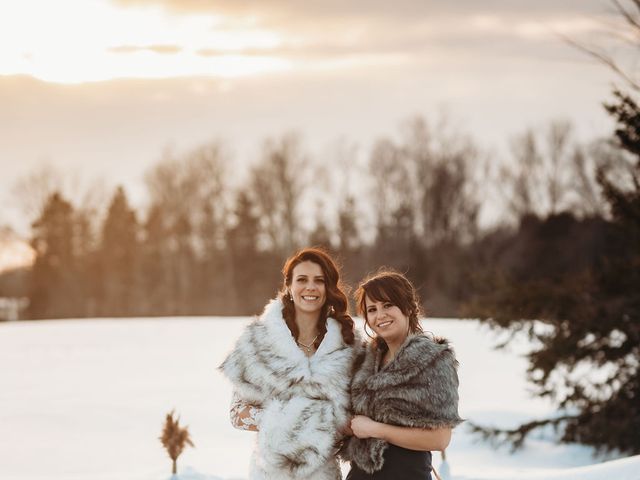 The story of our wedding
What a wild ride it was to finally get to this point!
We were engaged March 10th, 2019 and immediately started planning our wedding for February 20th, 2021. However in March 2020, our plans came to a screeching halt thanks to covid. We thought it might turn out okay, we though we should keep pushing forward, but the closer it got to February 2021, we knew the show wouldn't be going on as planned. Bridal showers cancelled, Buck & Doe turned virtual, all of our dreams for a big celebration were quickly disappearing right in front of our eyes.
Nathan and I started dating in November 2011 so it was only fitting to celebrate our love ten years later, but the world had other plans.
With our hopes and dreams of a big lively wedding at the Cambridge Mill on February 20th, 2021 crushed, we decided to still get married on our initial date. We ended up getting married in Nathan's parents backyard on a snowy Canadian Saturday in February. It was a stunning day! Only -2 degrees Celsius (aka super warm for February) with a light snowfall and beautiful sunshine. With just our parents, my MOH and Nathan's siblings present, it was a quiet and intimate ceremony that was absolutely stunning. The only problem was that it wasn't quite the day of our dreams like we had hoped. Nathan and I are very social and our family and friends mean the world to us. Even though they were able to watch the ceremony virtually, just wasn't the same. Their absence left our day feeling incomplete. Our family even printed our guests photos and brought them to the wedding which was so thoughtful of them. So we celebrated, and made the best day out of a non-ideal situation.
Continue reading »
We moved our reception to February 12th, 2022 and hoped for the best. Summer and Fall 2021 looked promising with being able to attend several of our friends weddings throughout the year but then winter hit and our plans were crushed yet again. Having to tell everyone for a second time that our wedding would be postponed definitely hurt. Our dreams for a big winter wedding were officially toast, but we got over it when we were given the opportunity to have our celebration on April 1st 2022! We decided we didn't want to wait another year and with everything starting to open, we jumped at the chance to finally have everyone together again. And the date couldn't be more fitting for our situation, an April Fool's wedding was in the works!
From February to April 1st, we worked our butts off to make our special day as perfect as possible. With our amazing venue and vendors, it was all coming together! The week before the wedding we unfortunately had some family and friends not able to make it because of the dreaded covid. The worst was my bridesmaid who was supposed to be flying in from Saskatchewan two days before the wedding. She and her husband unfortunately tested positive right before flying out and it was a devastating blow. But we were too far along and the show had to go on!
Even though there were several family members and friends missing, it still ended up being the best day of our lives so far! The amount of love and joy we felt was enormous! Everyone finally getting to gather again after months of covid lockdown made the day even more special. The vibe was electric and there was true love in the air! The day went off with out a hitch, even though it ended up being colder and windier than our first wedding (go figure). We had an absolute blast finally getting to renew our vows and celebrate our marriage. Being able to walk down the aisle again in my dress, towards my husband, with everyone we love present, was an emotional moment I will never forget. We wrote our own vows the second time around and it was the best decision ever. I got to wear my dress twice and marry my best friend all over again so technically it wasn't too terrible ;)
Should out to Days Like This Photos who shot our first wedding and Peter B Photography for shooting our wedding round two at the Cambridge Mill.
We learned to never take anything for granted and will appreciate that day and those moments for the rest of our lives.
To my husband, thank you for keeping me sane throughout this entire experience. I wouldn't want to go through this crazy life with anyone else! #StreefandMooRound2
Nathan and Maria's vendor team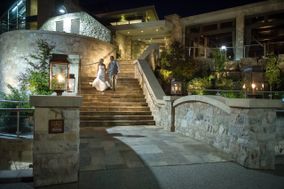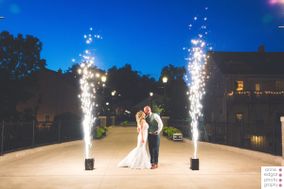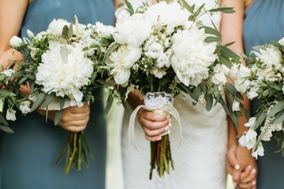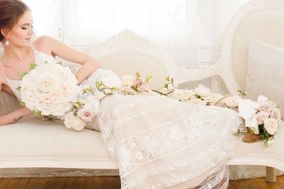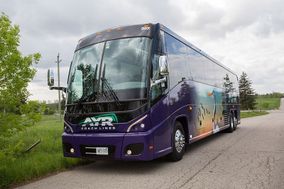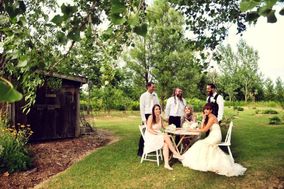 Peter B Photography and Days Like This Photos
Photographer
Other Cambridge Mill weddings
View all
Other Ontario weddings
View all
Get inspired with Real Weddings
Other B&W weddings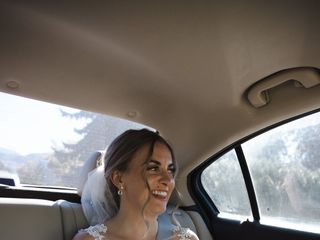 Show all
Other Winter weddings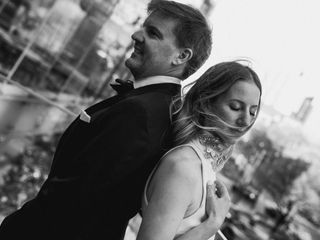 Show all
Other elegant weddings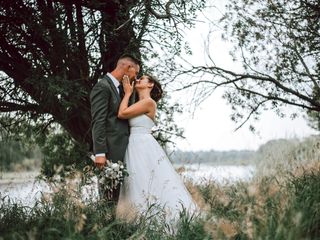 Show all