Mike and Karlie's wedding in St Catharines, Ontario
Modern Spring Pink 9 wedding vendors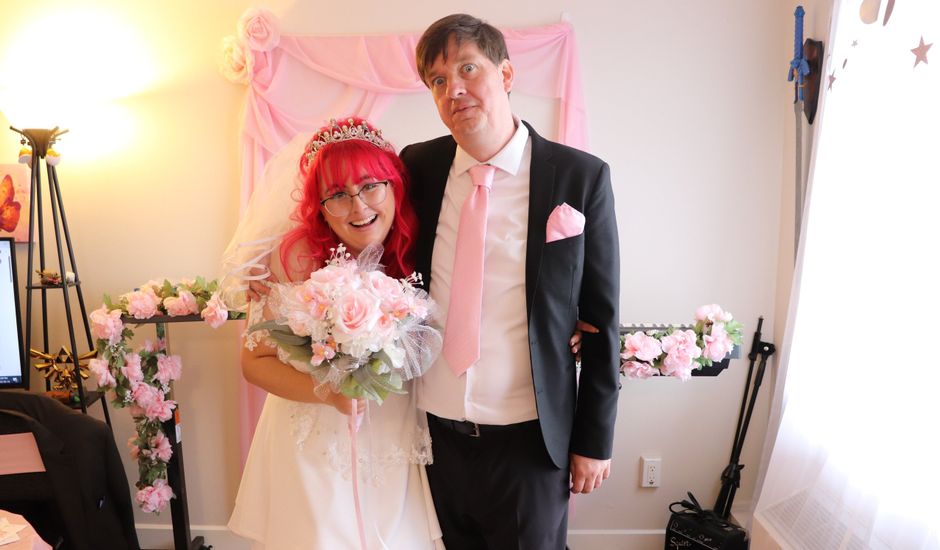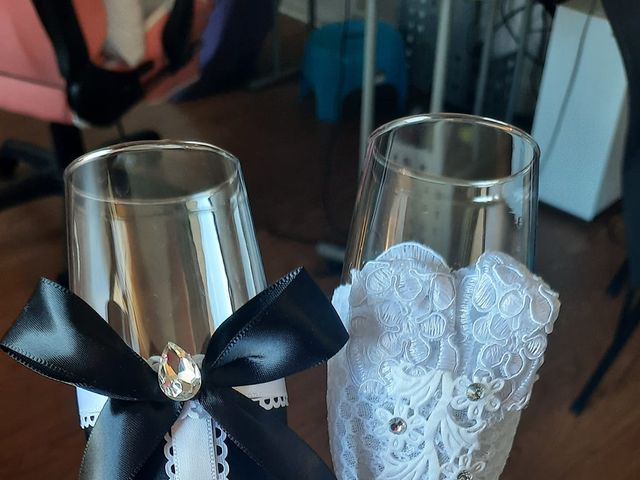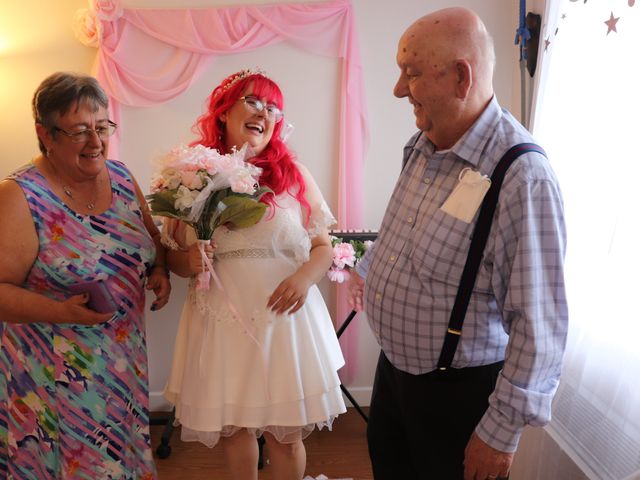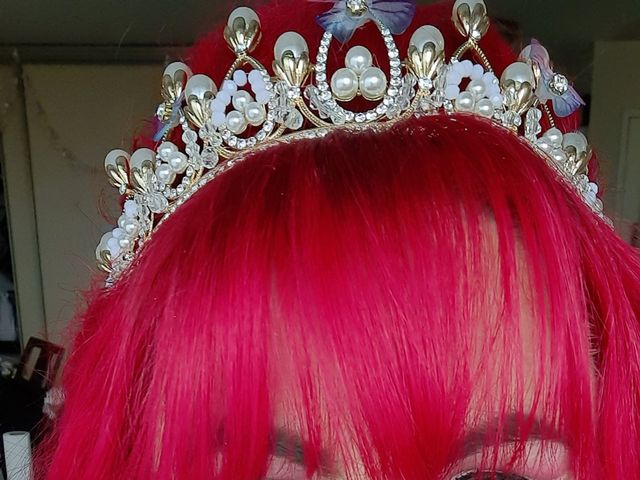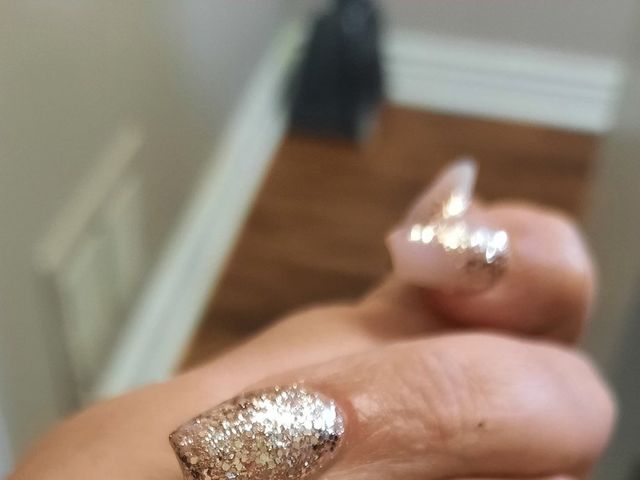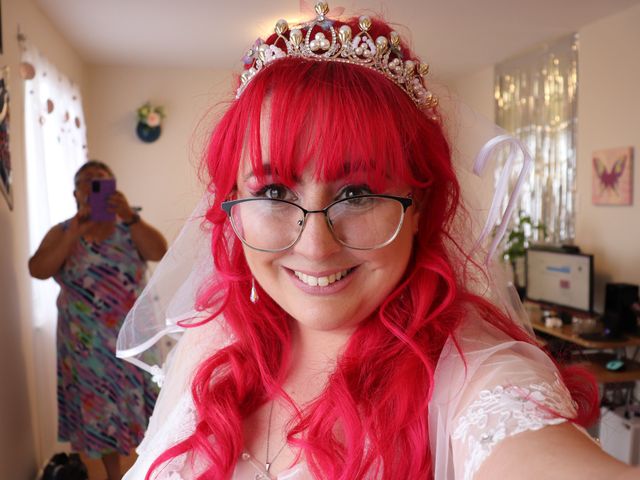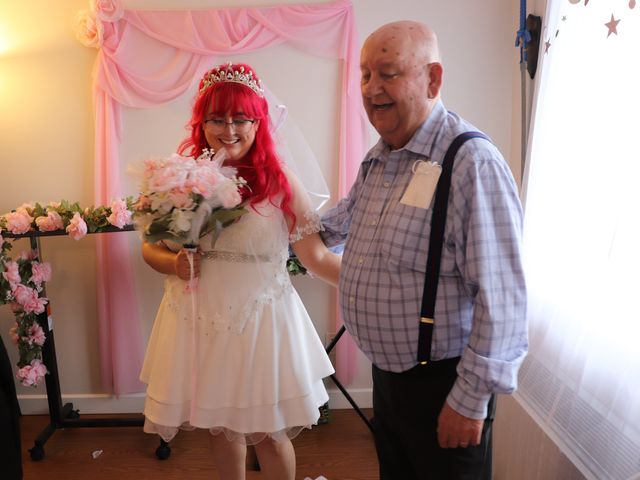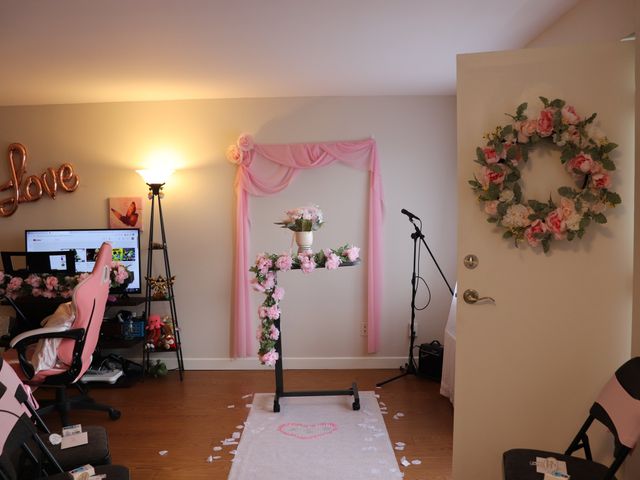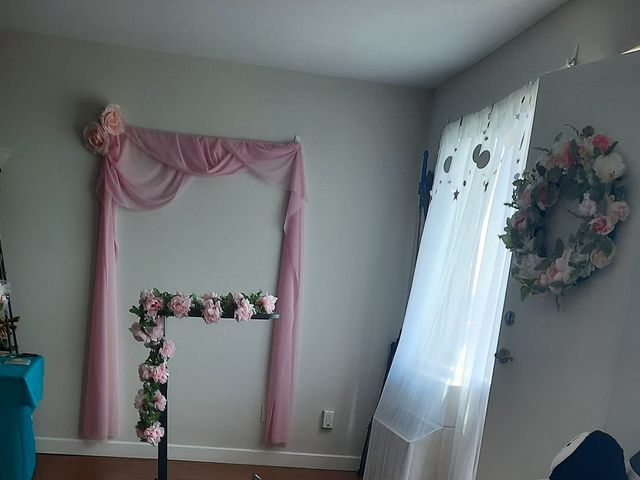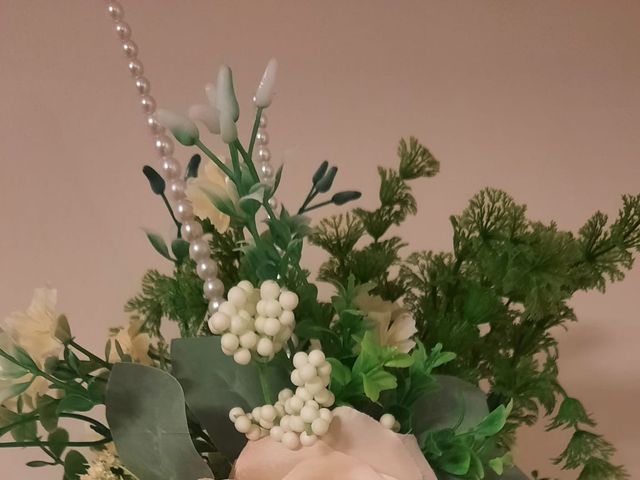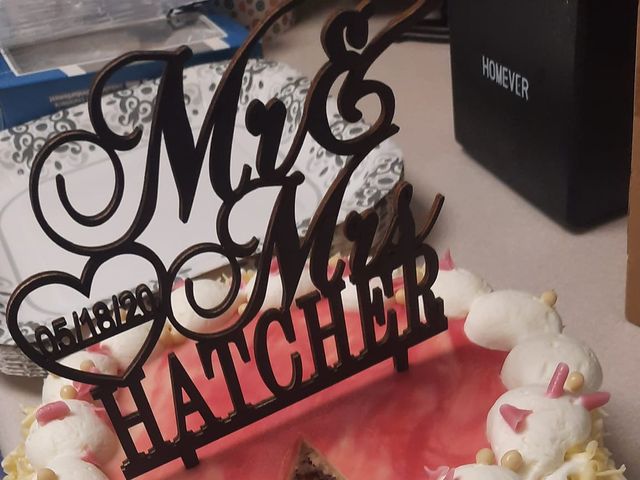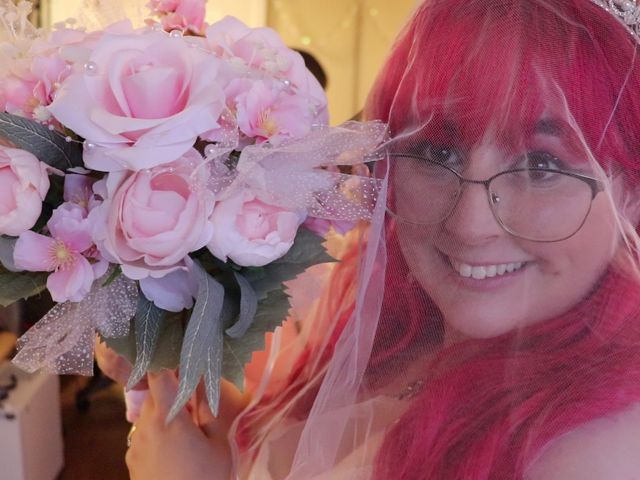 The story of our wedding
Not your typical fancy wedding with beautiful photography, but the memories are more beautiful than any photograph.
Mike and I met at College over a decade ago, and finally decided to tie the knot. I always thought May 18th was something important, which it never was, so I made it something important by getting married on that day :)
Wednesday Wedding, A small 7 people Ceremony with a "budget bride" and the day was perfect. I made my own bouquet, I hung my own wedding arch, made my own ailse with some curtain rod, command hooks and drapery.
Everything went great, the decor looked nice and everyone had a wonderful, fun time. Made a lot of precious memories. You do not need a huge wedding to have a great time, don't put too much work on yourself if you don't need to. You can watch the recorded ceremony by searching: "The Hatcher Wedding" on youtube, will be the first to pop up, you know its me by the red hair hah!
Everything at the wedding can and will be worn again at some point, a beautiful $60 summer dress turned bridal with the addition of a waist belt, shawl, $3 veil from dollarama lol no joke it looks fabulous way better than the 15$ one from party city. More expensive doesn't mean nicer. And the groom in a $12 jacket looking handsome as heck!
Continue reading »
If you ever question whether you want to just elope, do a big wedding or do a small intimate ceremony, I vote the latter because we made some precious memories that will not be forgotten. Made 7 people extremely happy instead of 70 people just feeling OK and breaking my own bank ;) Whatever you choose I hope your day is as awesome as ours, Rev. Kelly Kingsland was amazing!
Youtube + Maid of Honor singing
Music / DJ
Michaels
Floral arrangements
Mobile hair and Makeup Niagara
Bridal beauty
White Chocolate Strawberry Shortcake
Wedding cake
Summer dress bought at Eclipse
Wedding dress
Other Ontario weddings
View all
Get inspired with Real Weddings
Other pink weddings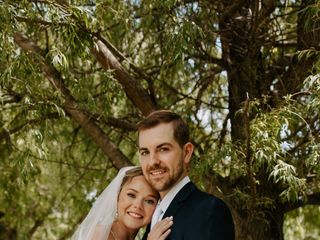 Show all
Other Spring weddings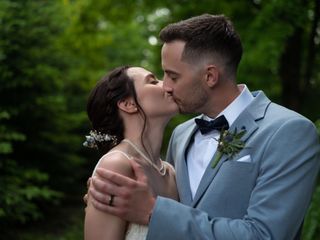 Show all
Other modern weddings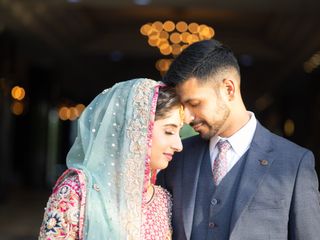 Show all