Michael and Mallory 's wedding in Ottawa, Ontario
Modern Winter Red 2 wedding vendors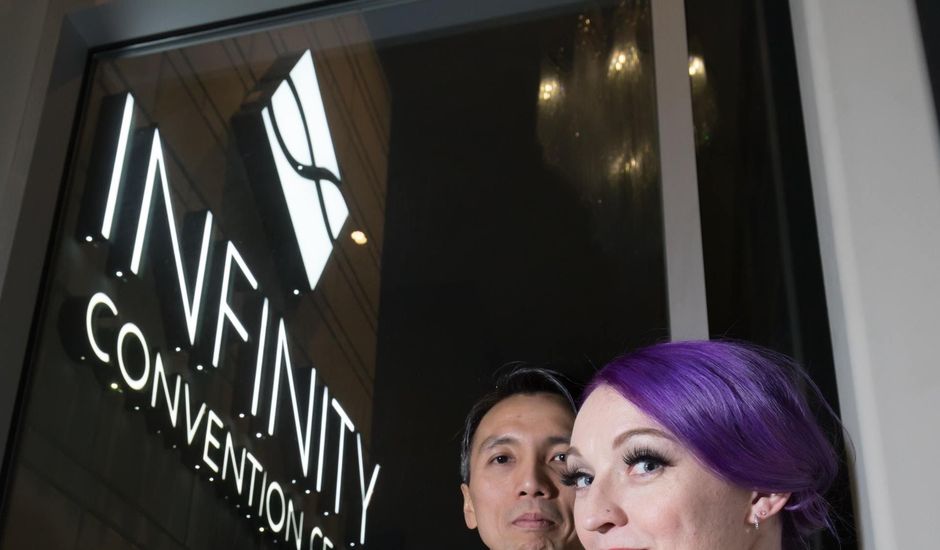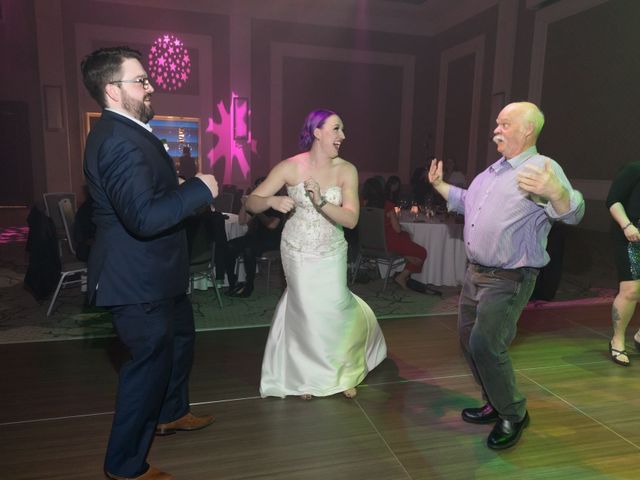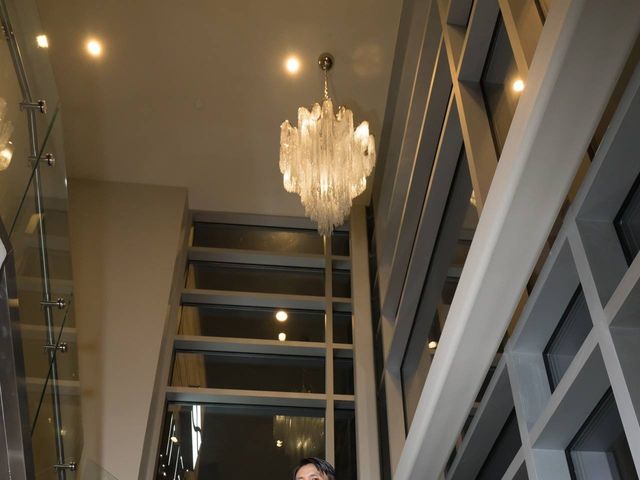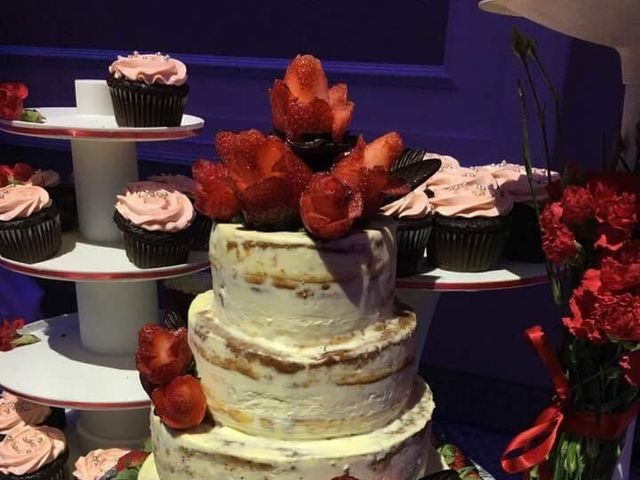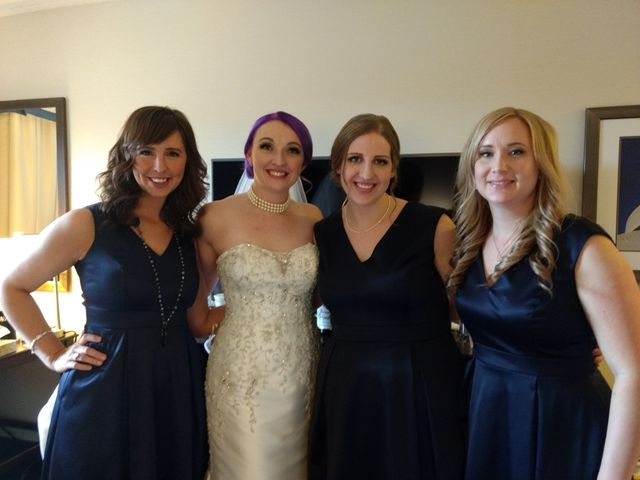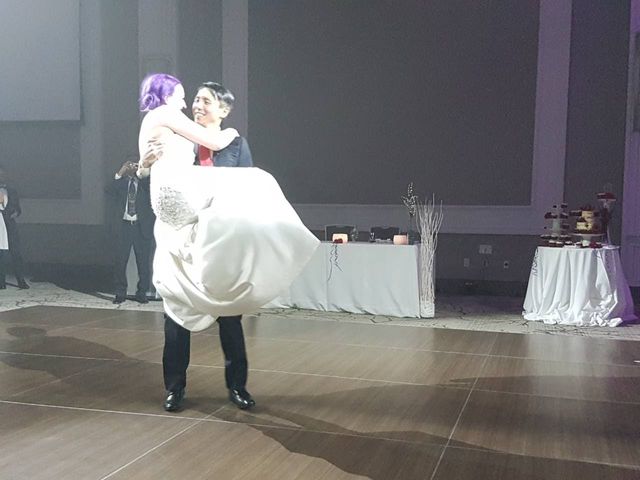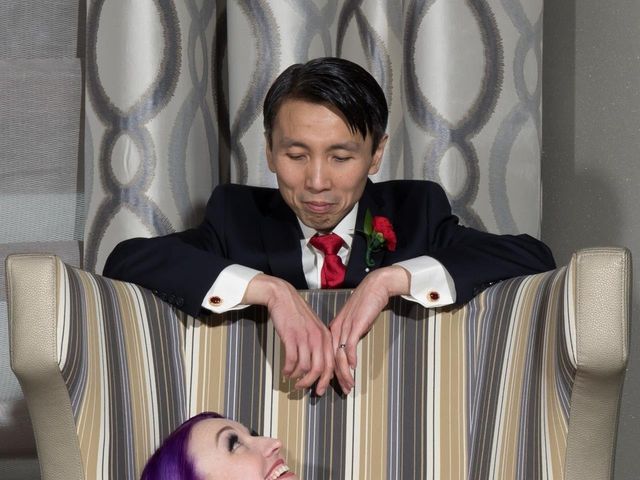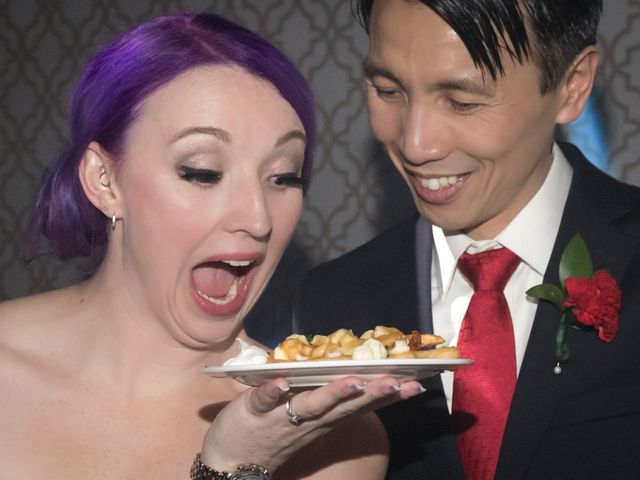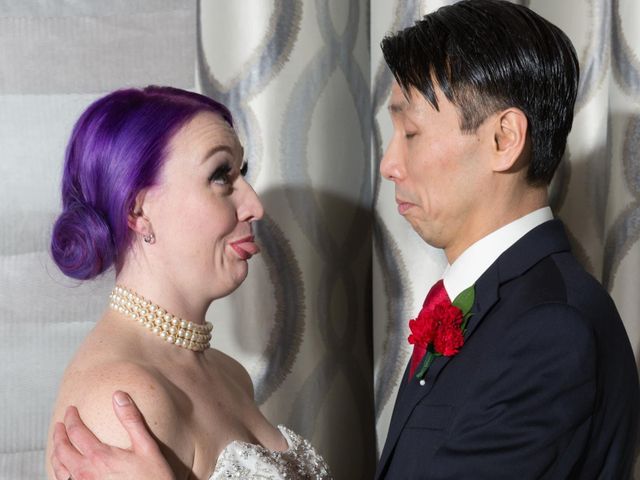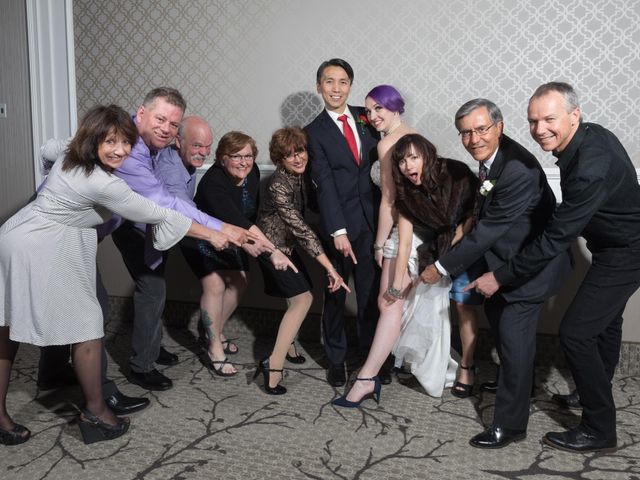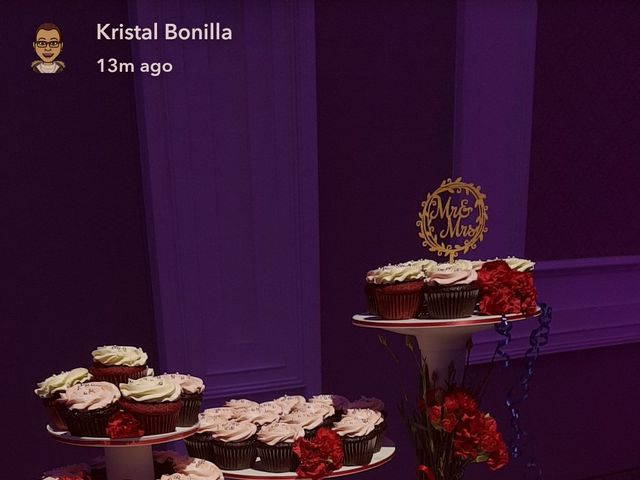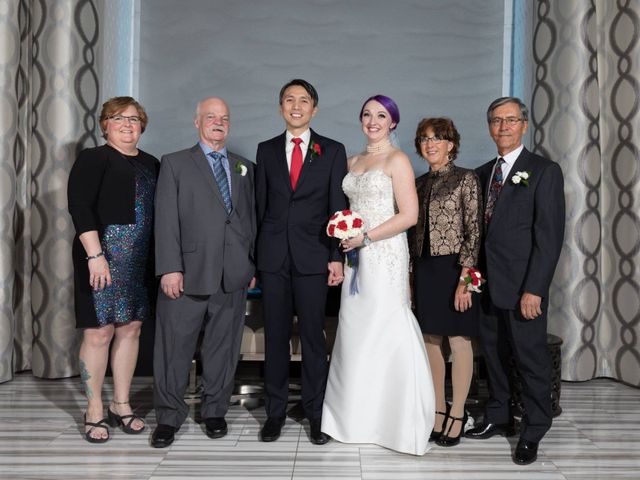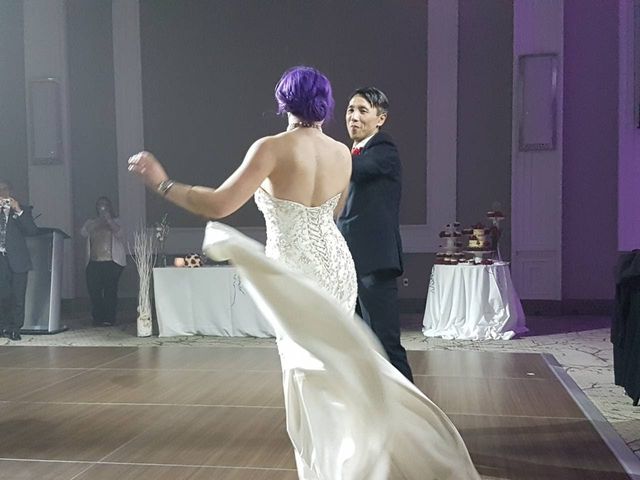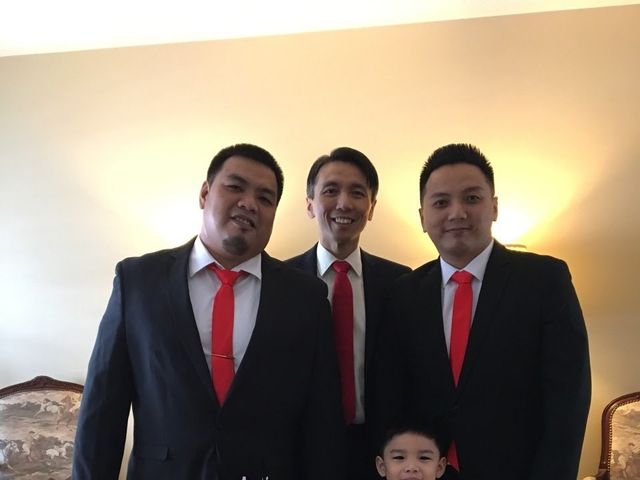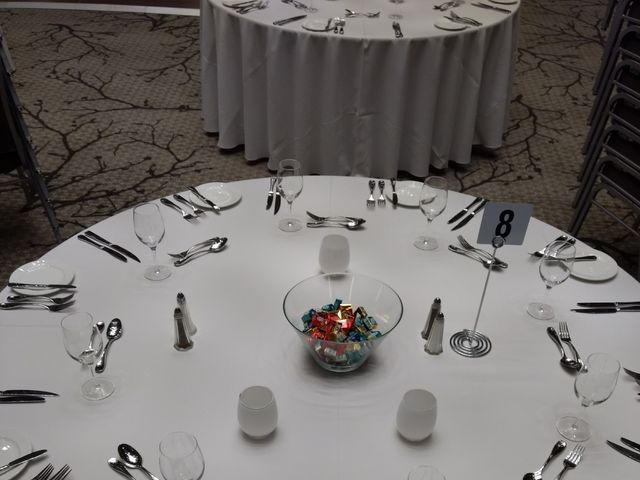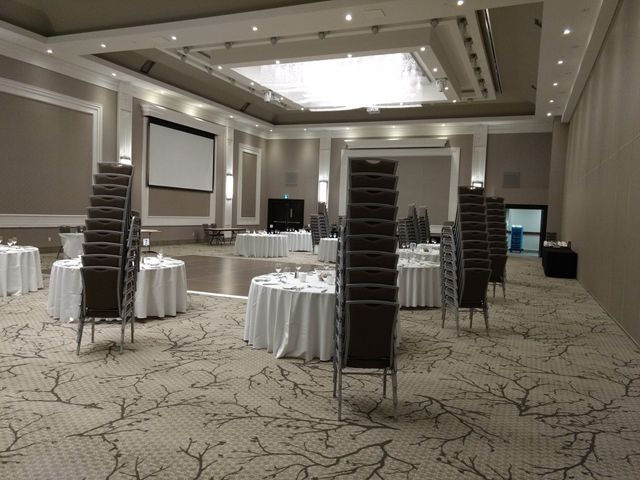 The story of our wedding
We had our wedding at the Infinity Convention Centre, and the experience was amazing! We kept everything that we could in-house - the Infinity Centre took care of the catering, the music, the lighting, the bridal suite, the day of coordinator, and the set up. All we did externally were centrepieces, flowers, cake and photography.
We opted not to have any traditional decorations, but the Infinity Centre was able to provide some lovely details despite it not being standard - the beauty of booking in the off-season I guess! We decided on a lighting package instead of having a bunch of decorations to set up and take down, and it was well worth it! There was no hassle, and once we were able to get Kyle on the phone, the details were really easy. Our tables were lit with our wedding colours until the food was served, and then it changed to white lights so that everyone could see what they were eating. The food was incredible! We're still getting reviews on it, and everyone says the same thing (including my very picky mother, and my chef brother) - it was some of the best food any one of them has had at a wedding! Their standard DJ company is through Quality Entertainment, and our DJ was exactly what we wanted. She kept the dance floor packed all night long, and left no request un-played unless we specifically stated not to play it (aka the bird dance, macarena, and YMCA). Their booking process makes it insanely easy to get the type of DJ you want for your event, and when the Infinity Centre staff take care of most of the arrangements, all you need to do is provide some details (like your first dance song, etc). They have a huge list of music, so it seems like no one will be able to find a song they don't have.
Continue reading »
Our cake was done by La Provence bakery in Kanata, and it was beautiful and delicious! We had cupcakes in red velvet and chocolate, and for the cake cutting we had a multi-tiered cheesecake. Because it was not advisable to have the cheesecake sit out for a long time, we had the cupcakes displayed, and when the cake cutting was to happen, the cake was brought out by the event staff and placed on the display. We were also fortunate enough to have someone provide a cake knife and serving set because we definitely forgot that part!
The flowers were provided by Capital Florists, and they were everything I hoped they'd be. Our flowers were very simple - red and white carnations for bouquets, boutonnieres, and corsages. We didn't do floral decorations, but they did provide examples and estimates for them if we wanted to go that way. They delivered right to the venue the day of the wedding, and I was even able to add a last minute flower-girl bouquet about a week before!
We don't yet have all of our photos, but our awesome photographer has provided some sneak-peaks. I'm so in love with all of the memories we have from that day, and I'm ecstatic that it was handled so competently. I didn't feel like I had to deal with anything during the day of my wedding, and I could just sit back and enjoy the day.
Michael and Mallory 's vendor team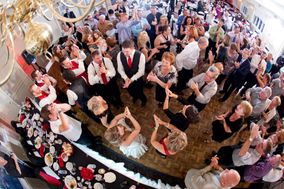 Infinity Convention Centre
Venue
Other Ontario weddings
View all
Get inspired with Real Weddings
Other red weddings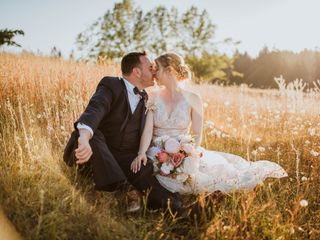 Show all
Other Winter weddings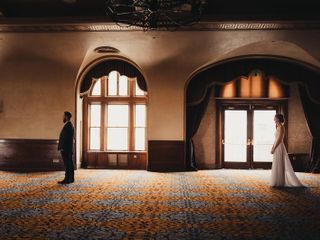 Show all
Other modern weddings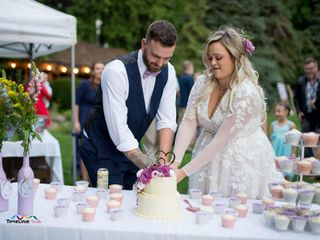 Show all